This Paleo Buffalo Chicken Casserole is packed with flavor for an easy weeknight dinner!

Paleo and casserole aren't two things that go hand in hand. When I think of casserole I think of gooey melty cheese and noodles. So for those of us with dairy and gluten allergies it may seem like casseroles are a thing of the past. Not anymore! This Paleo Buffalo Chicken Casserole has all the good qualities of casserole without the allergens!
I debated on what fillings to add to it but ultimately ended up with a buffalo chicken version because I knew I could trick it out with all sorts of toppings and let's face it toppings are my favorite.
Here's a quick list of ideas for you:
Crispy Bacon

Avocado

Ranch Dressing

Diced Tomato

Cilantro

Diced Red Onion

Blue Cheese Crumbles (if you tolerate cheese! I can do small amounts of aged cheeses)

Cilantro

Extra Buffalo Sauce!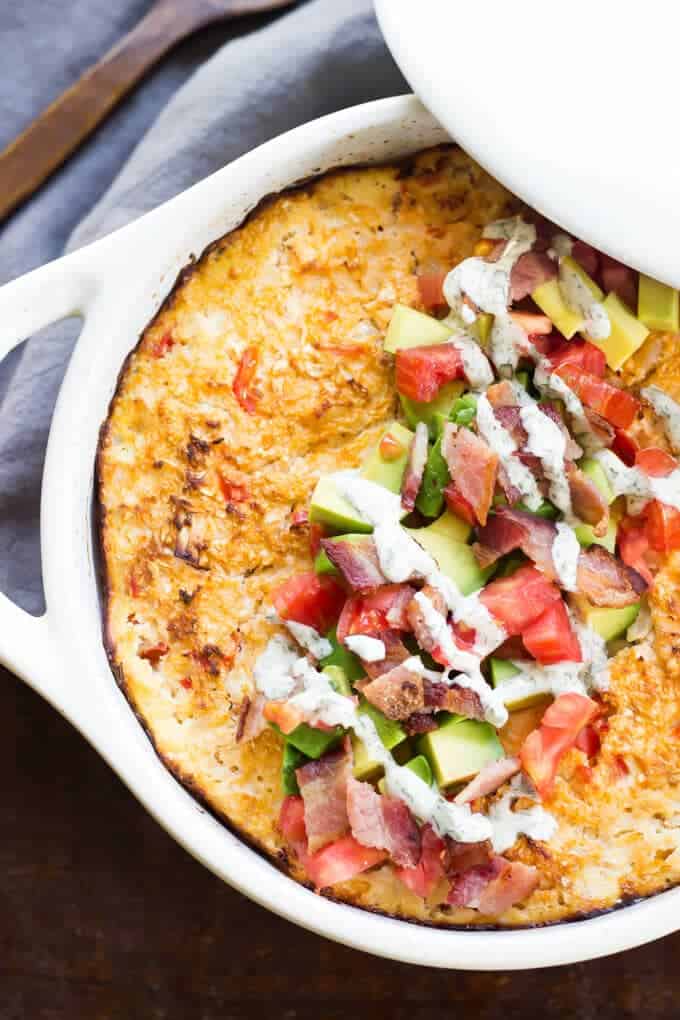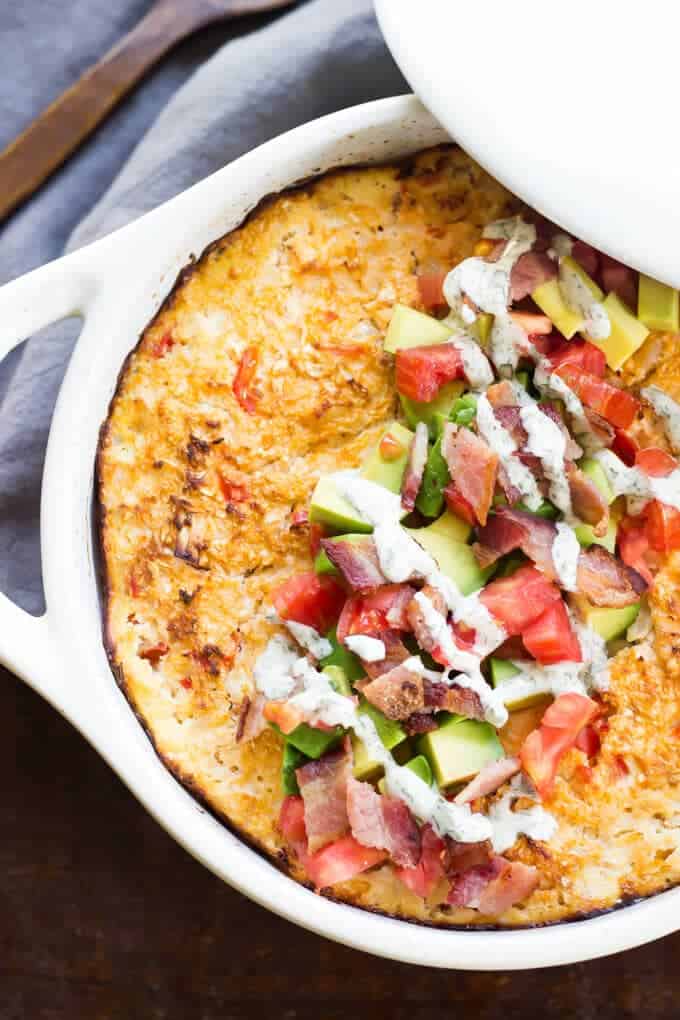 This is an easy recipe that takes mere minutes to throw together then all you have to do is let it do it's thing in the oven for about an hour, pick your toppings, and you're good to go!
Paleo Buffalo Chicken Casserole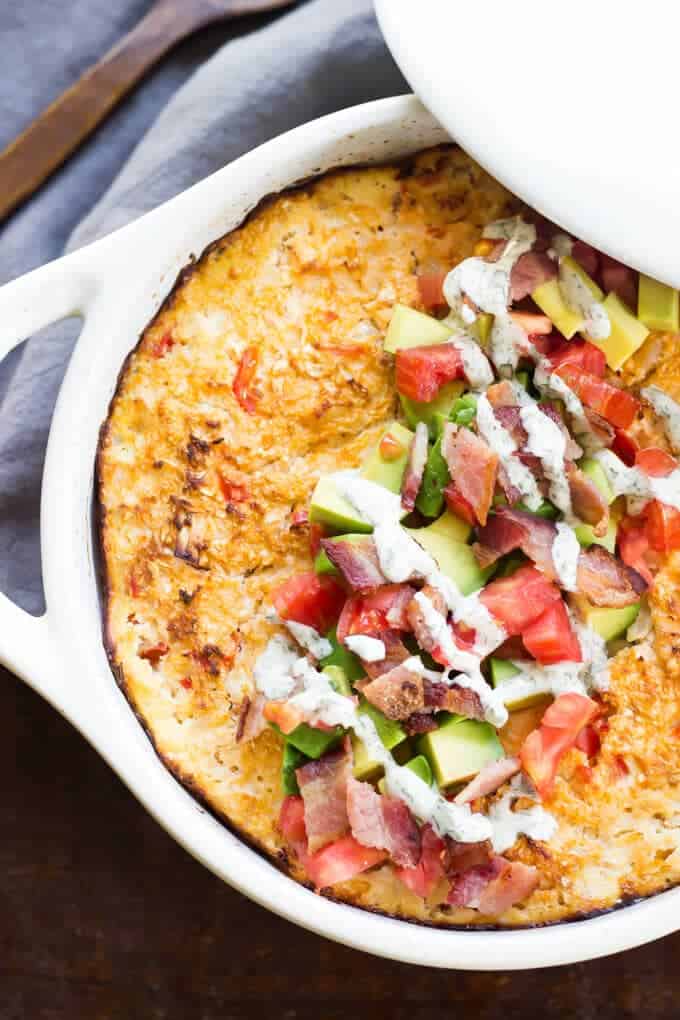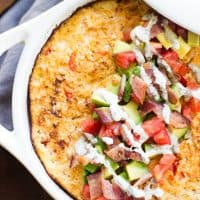 Ingredients
1

large head cauliflower, grated

6

eggs

1

pound chicken, cooked and shredded (You can also use rotisserie chicken!)

1/2

white onion, diced

1

red bell pepper

1

teaspoon garlic powder

1

teaspoon salt

1

teaspoon smoked paprika

1/2

cup buffalo sauce ( I use Frank's Red Hot)
Optional Toppings
Crispy bacon

Diced red onion

Diced green onion

Diced avocado

Ranch dressing

Blue cheese crumbles

Diced tomato
Instructions
Preheat oven to 400° F.
In a large bowl combine the grated cauliflower and eggs. Mix well until full incorporated.
Stir in the remaining ingredients and pour into a casserole dish.
Bake for 45-60 minutes depending on what size dish you used. Mine is a 2.5 quart round dish and I baked it for exactly 1 hour.
Top with desired toppings and serve.
by Lauren