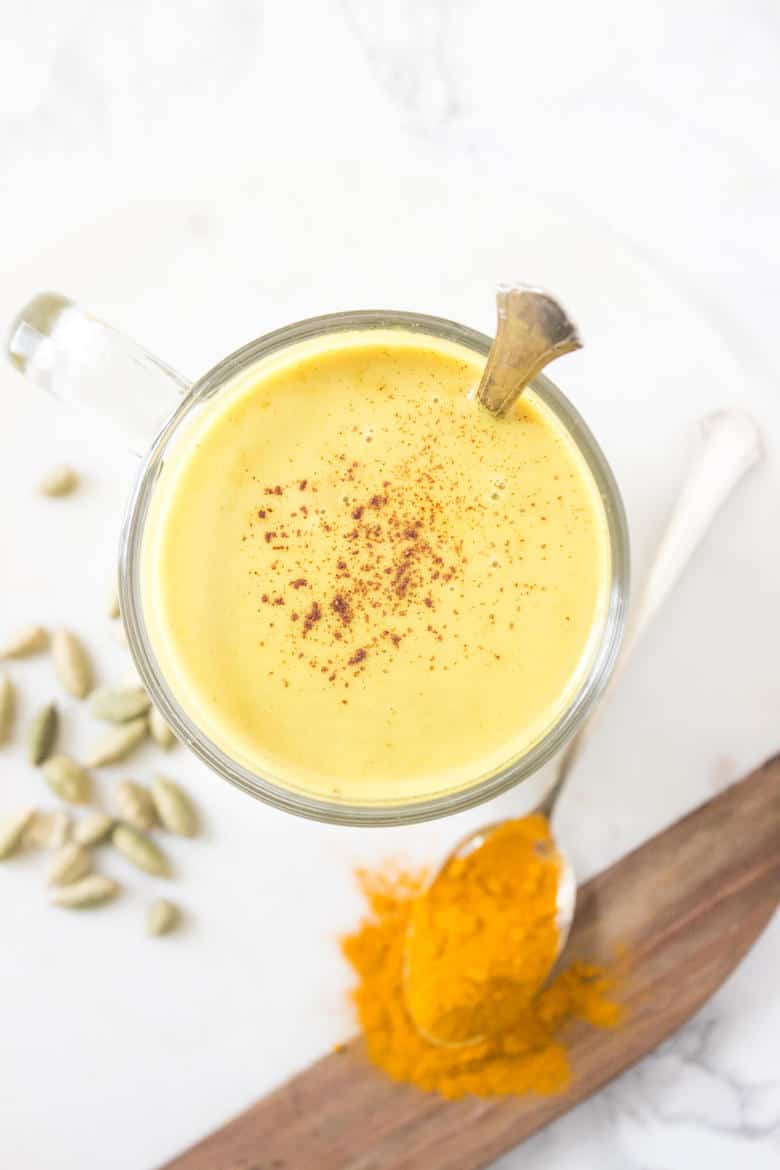 I'm sure by now that you have heard all of the amazing benefits of turmeric milk right??? If not, don't worry, I'll let you in on the secret surrounding this glorious drink but first I want to tell you how I upgraded the turmeric latte!
I added protein to it! Not just any protein but collagen peptides which have been shown to support gut health, heal leaky gut, soothe aching joints, and nourish your skin! With over 18 amino acids this little supplement packs a ton of benefits. I usually add a scoop or two to my smoothies, coffee, or bone broth but then I thought…"why not add it to one of the healthiest drinks imaginable and really pack a nutrient punch??"
So that's just what I did.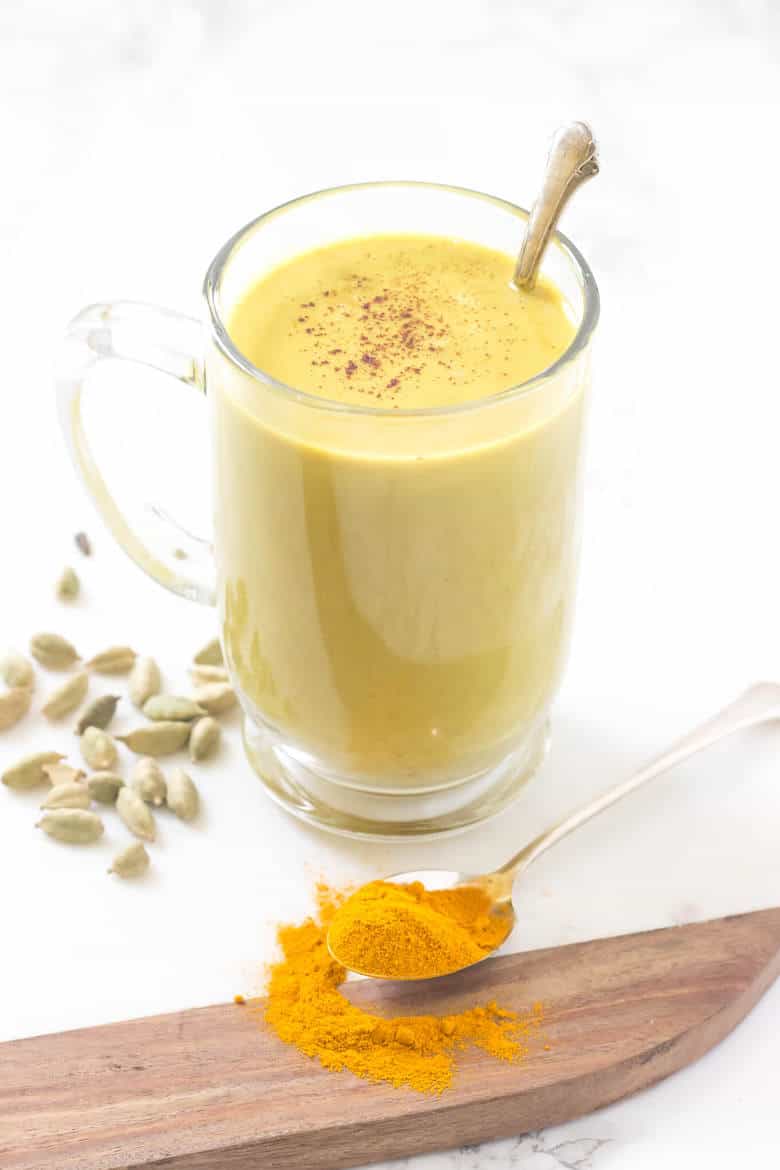 Turmeric milk is already loaded with inflammation fighting compounds. We all face inflammation in our bodies whether it's from poor diet, not enough sleep, stress, or environmental stressors. By adding turmeric to your meals you can help offset this inflammation.
Studies show that turmeric may help fight infections, cancer, inflammation, and it helps treat digestive problems just like the collagen. I also added in some ginger which is great for soothing your digestive system and some cinnamon that is loaded with antioxidants that protect your body from free radicals, and inflammation. Cinnamon has also been shown to regulate blood sugar and prevent neurological diseases like MS and Alzheimer's. Have I convinced you to start sipping on this drink daily yet? Not to even mention that it's delicious!
You can any type of milk you like for the base. I usually go with 1 cup of almond or hemp milk with 1/2 cup coconut milk OR I just go with all coconut milk and thin it out a bit with some water. All coconut milk without the water is a bit thick for my taste. You can also play around with the ratio of spices to see what you like best. I like mine heavy on the cinnamon so I always add an extra dash or two to the top.
This latte is also really great to sip just before bed to promote a healthy night's rest!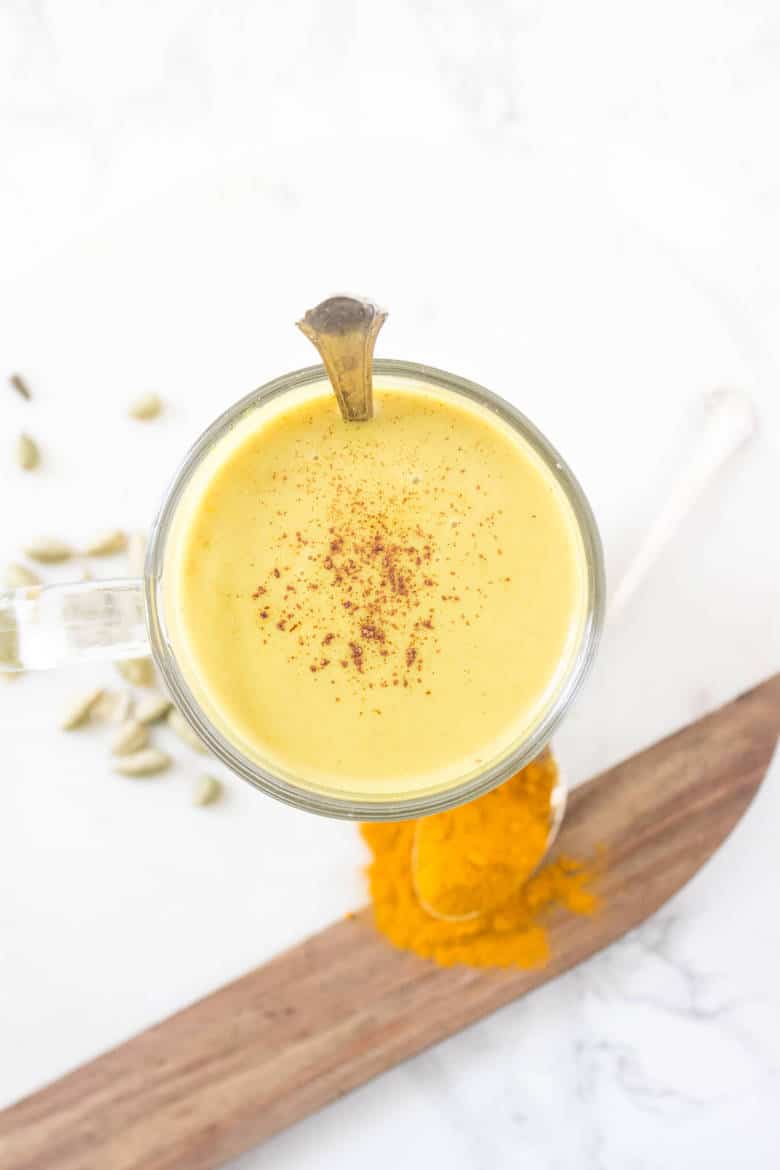 Upgraded Turmeric Latte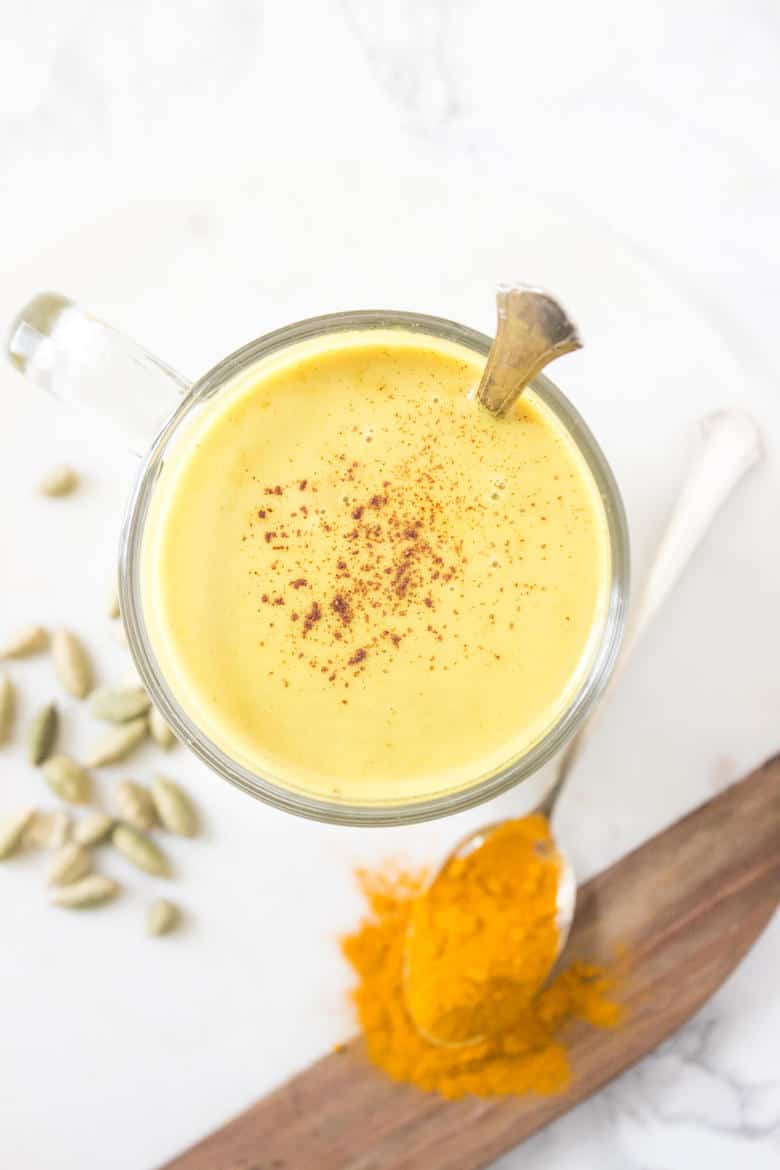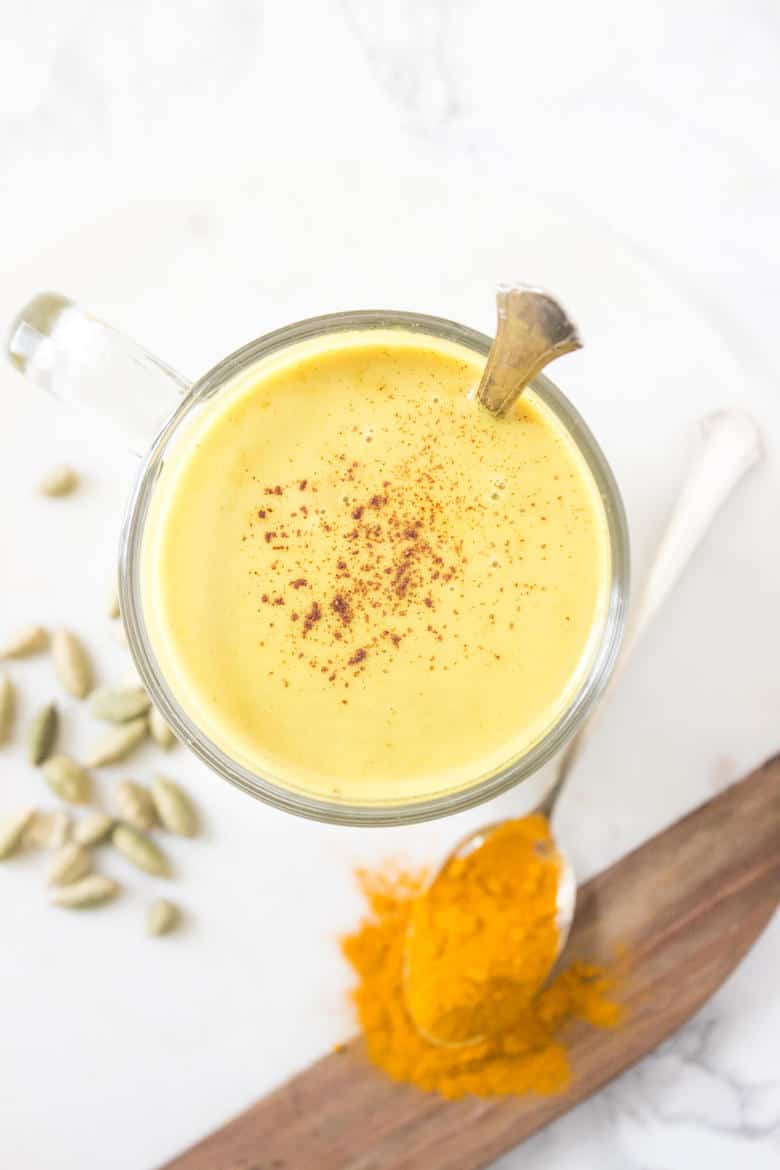 Ingredients
1

cup milk of choice

1/2

cup canned full-fat coconut milk

1

tablespoon coconut oil

2

tablespoons collagen peptides

2

cardamom pods, crushed open

1.5

teaspoons powdered turmeric

1

teaspoon ceylon cinnamon

1/2

teaspoon powdered ginger

1

tablespoon maple syrup or honey (optional)
Instructions
Bring all ingredients to a simmer for 2 minutes. Strain and enjoy!
by Lauren
MORE WAYS TO ADD TURMERIC TO YOUR DIET