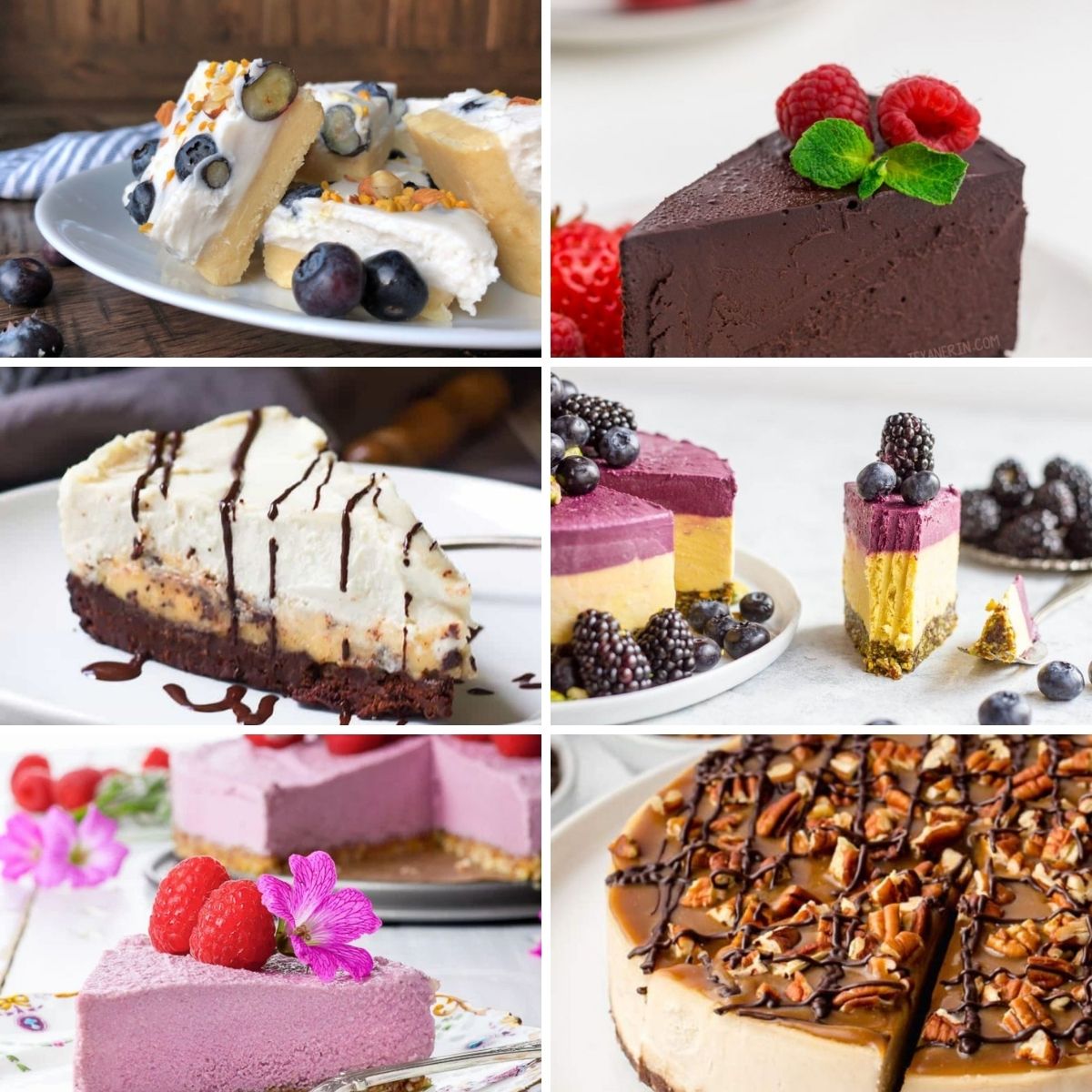 Sure, a paleo diet is called a "diet", but it doesn't have to be restrictive. You can have your cake and eat it too; in this case, you're cheesecake! It's easy to make this decadent dessert grain-free, refined sugar-free, and dairy-free. So you can tuck in guilt-free.
Below you can find plenty of inspiration for your fork, with these 25 creamy, easy-to-make paleo cheesecake recipes from all around the web. Whether classic vanilla is your jam, or you like your chocolate, we've got you covered.
Raw vegan matcha cheesecake recipe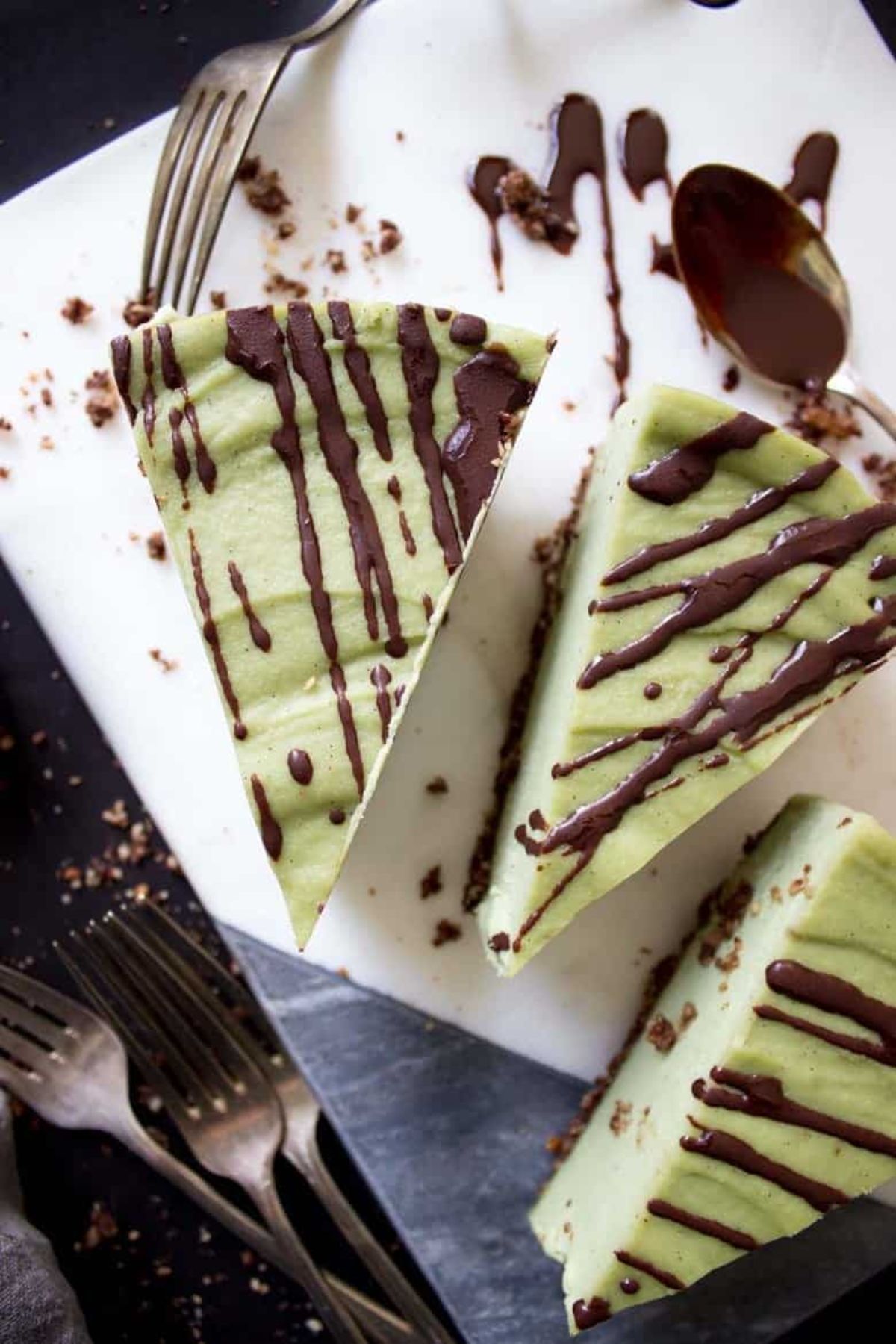 Matcha flavors are everywhere right now, and adding it to a cheesecake is a stroke of genius, even if we do say so ourselves. Check out our own raw vegan matcha cheesecake, drizzled with chocolate and sure to impress any guest.
Raw white chocolate and pumpkin cheesecake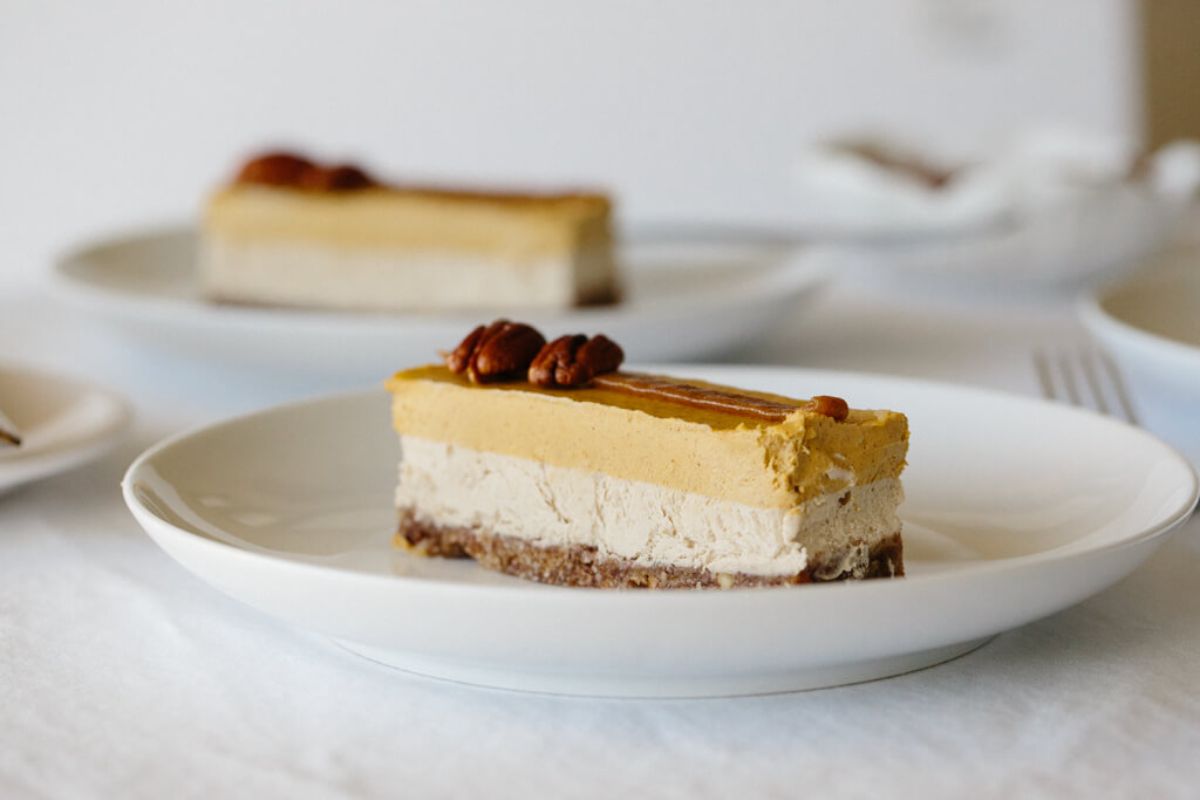 Whether you're searching for inspiration for your Thanksgiving dessert, or you just can't get enough of pumpkin flavors all year round, Downshiftology's raw white chocolate and pumpkin cheesecake is creamy and delicious, as well as fitting in with your paleo requirements.
Raw vegan raspberry cheesecake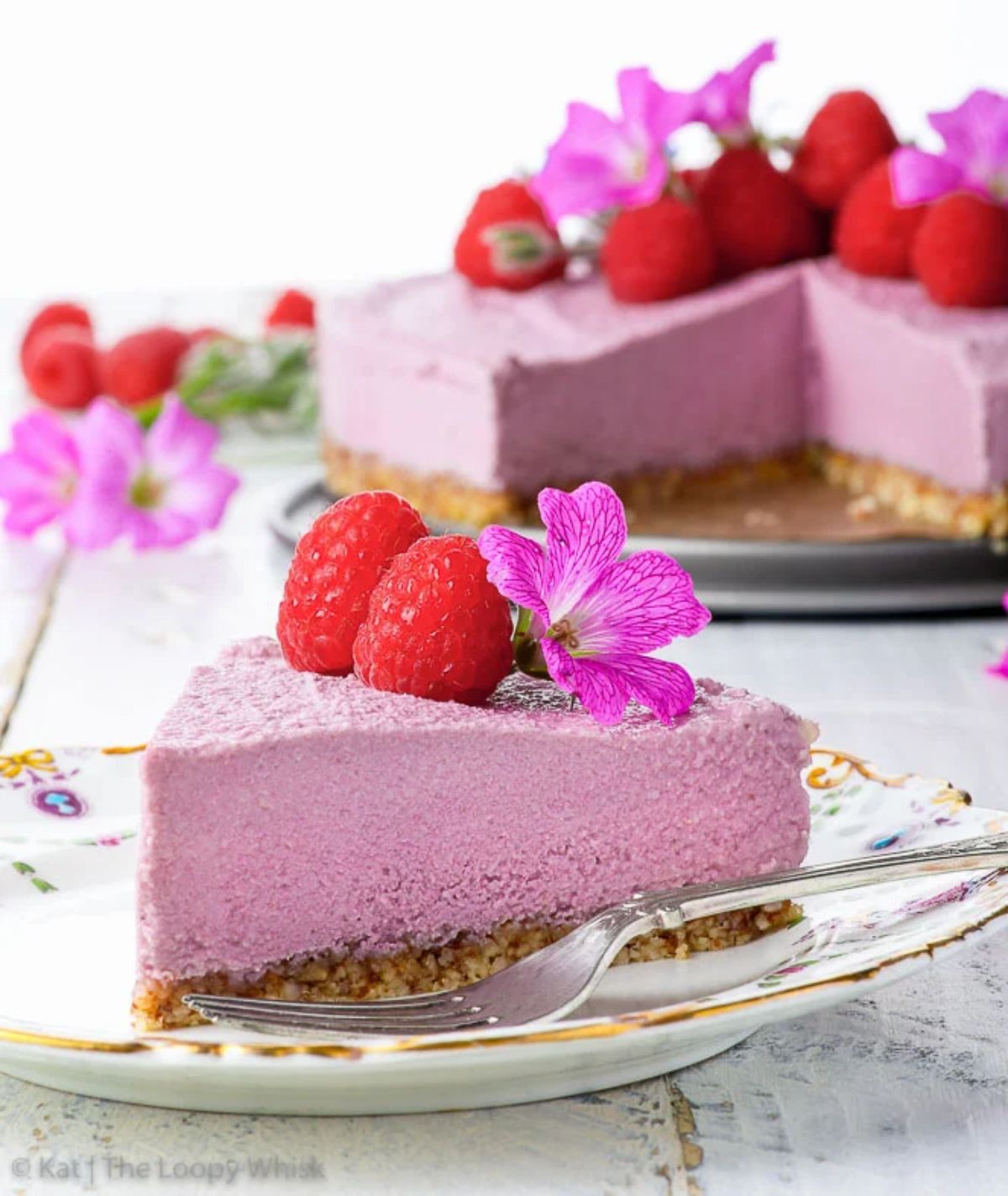 For a more summery feel to your dessert, The Loopy Whisk has a paleo raspberry cheesecake which combines a deliciously smooth topping with a tangy crunchy base. It's the lime zest mixed with the almond crust that makes the difference if you were wondering.
Vegan hazelnut cheesecake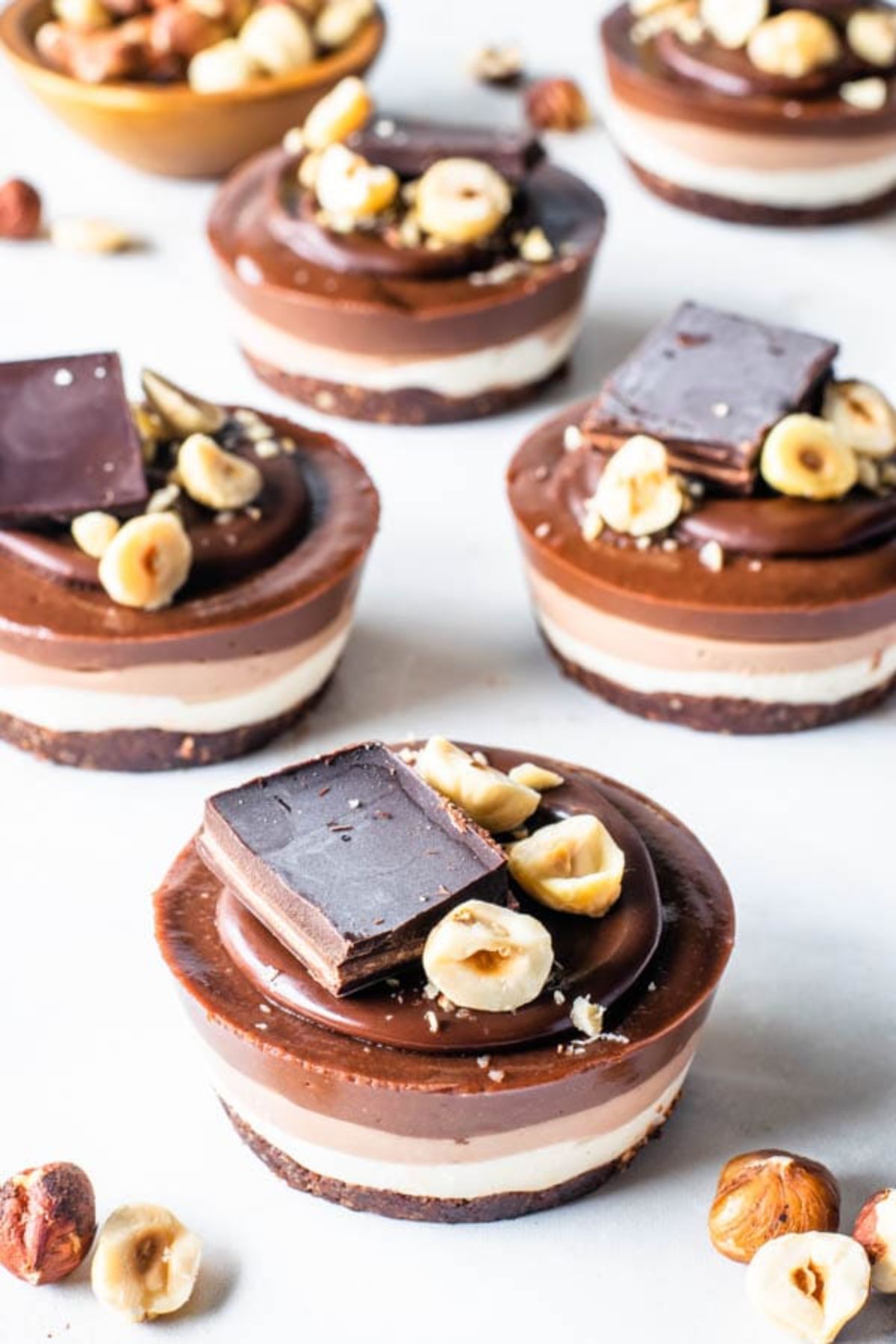 These cute little vegan hazelnut cheesecakes from Pies and Tacos are destined to sit on your dinner table and delight your friends and family. They're light, creamy, and oh, so moreish.
No-bake cookie dough cheesecake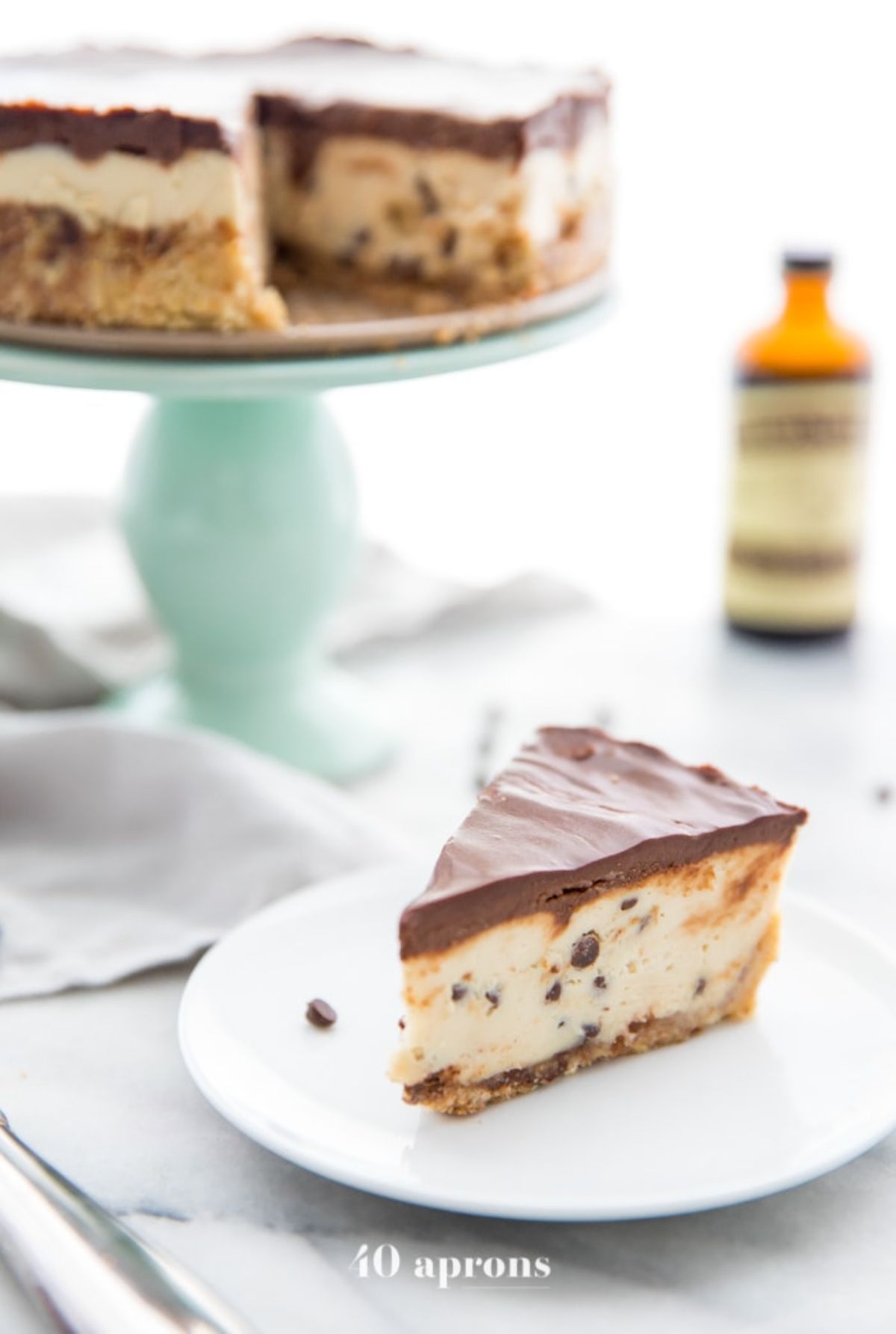 Not only does this vegan cheesecake from 40 Aprons have a filling that tastes just like cookie dough, but it's also topped off with a chocolate ganache that you'll love.
Paleo pumpkin cheesecake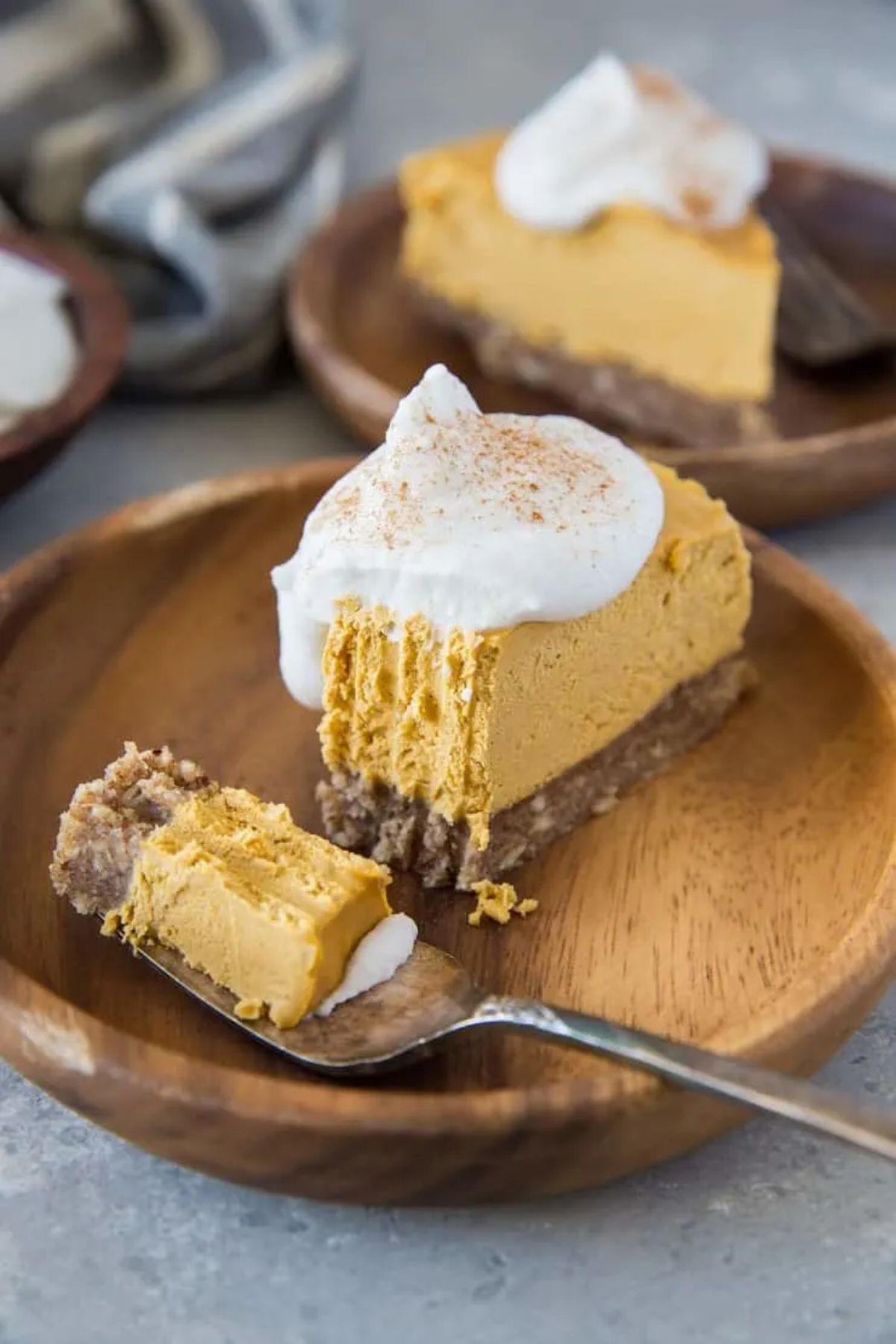 If you like your pumpkin unadulterated, then this creamy flour, dairy, and refined sugar-free cheesecake from The Roasted Root will be more your style. You can even make it keto-friendly if you have some keto friends coming over.
No-bake layered blueberry cheesecake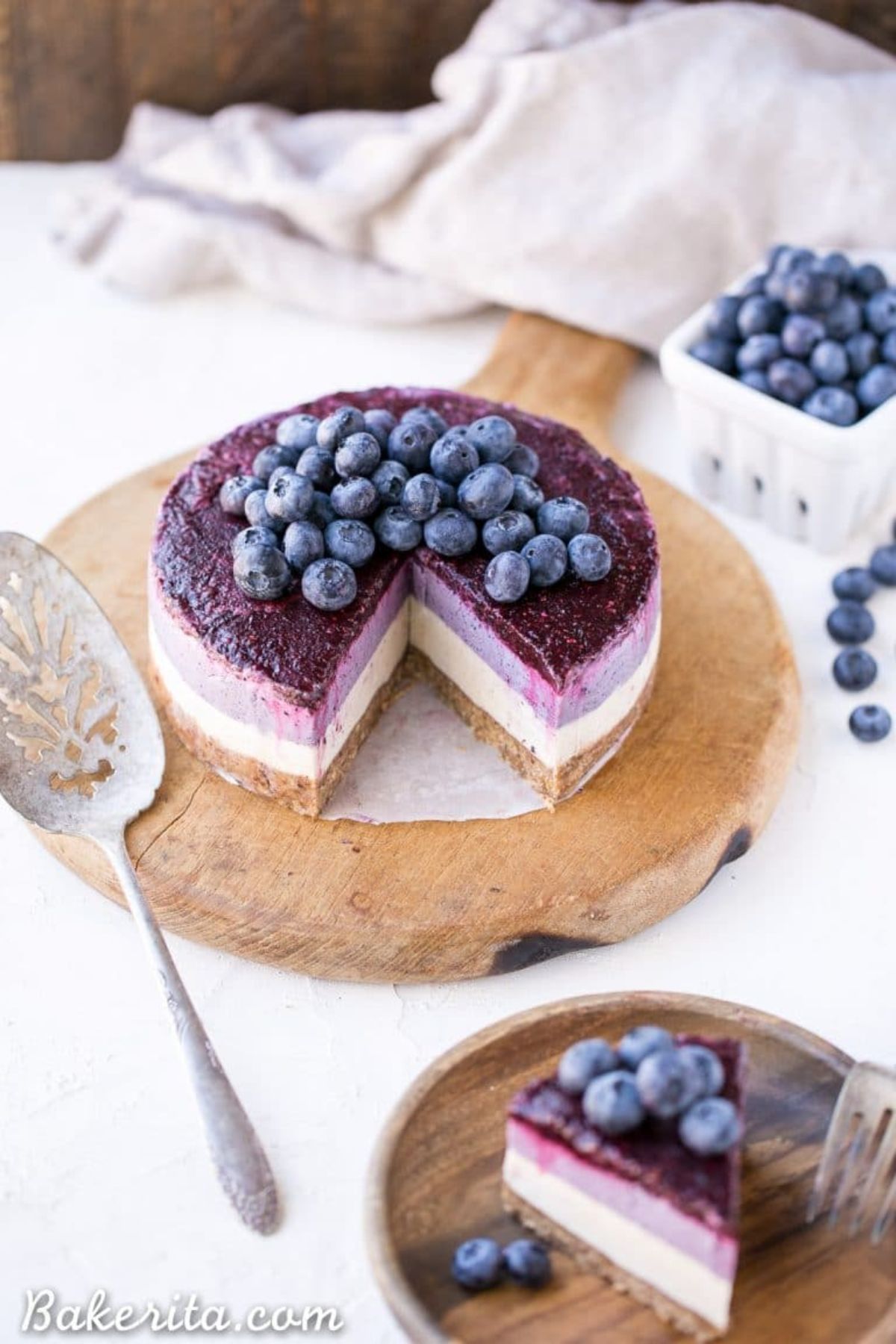 Could this dish look any classier? The strict layers, the beautiful colors, they're all complemented perfectly by the combination of creamy filling and tart coulis topping in this recipe by Bakerita. It's made with soaked cashews, and it's delicious.
Paleo chocolate cheesecake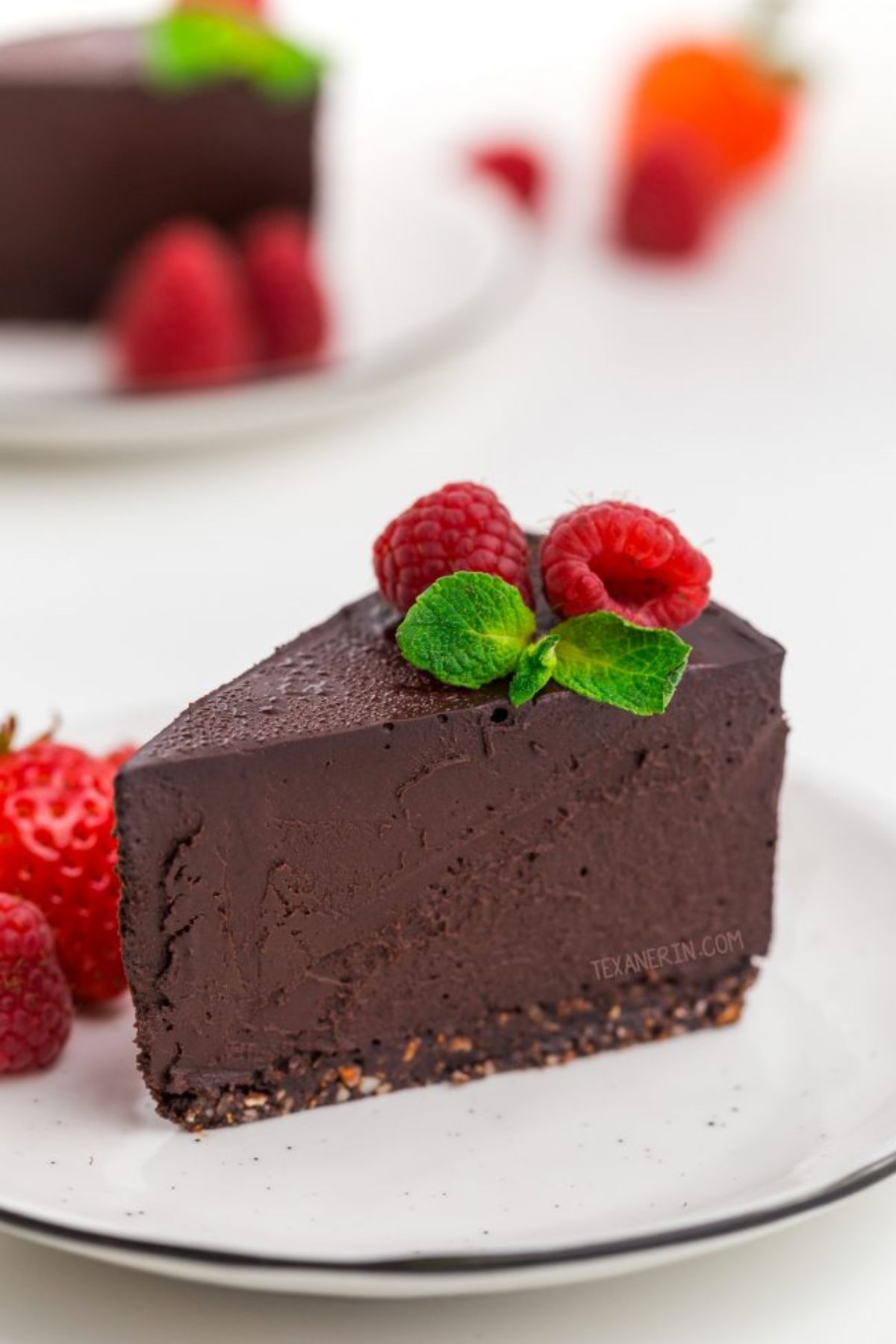 The classics are the best. If chocolate cheesecake is your very favorite thing, then this paleo version from Texanerin Baking will make you so very happy! Coconut milk, dates, and coconut sugar combine to deliver your new favorite dessert.
Vegan caramel cheesecake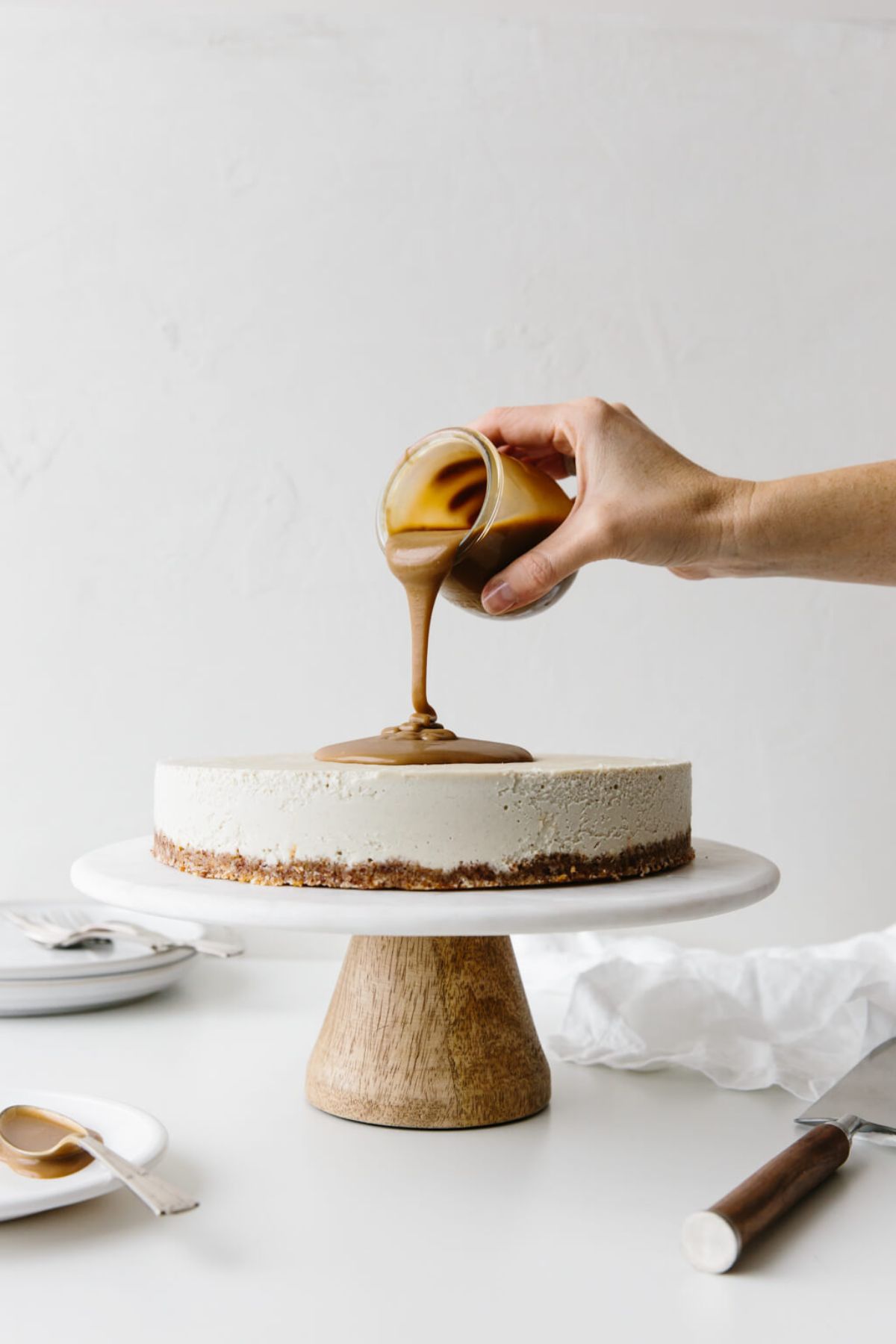 Salted caramel sauce is one of my favorite things. Finding a paleo version is like hitting the jackpot! I love this cheesecake from Downshiftology with its creamy filling and easy-to-follow instructions, and you will too!
Vegan cinnamon roll cheesecake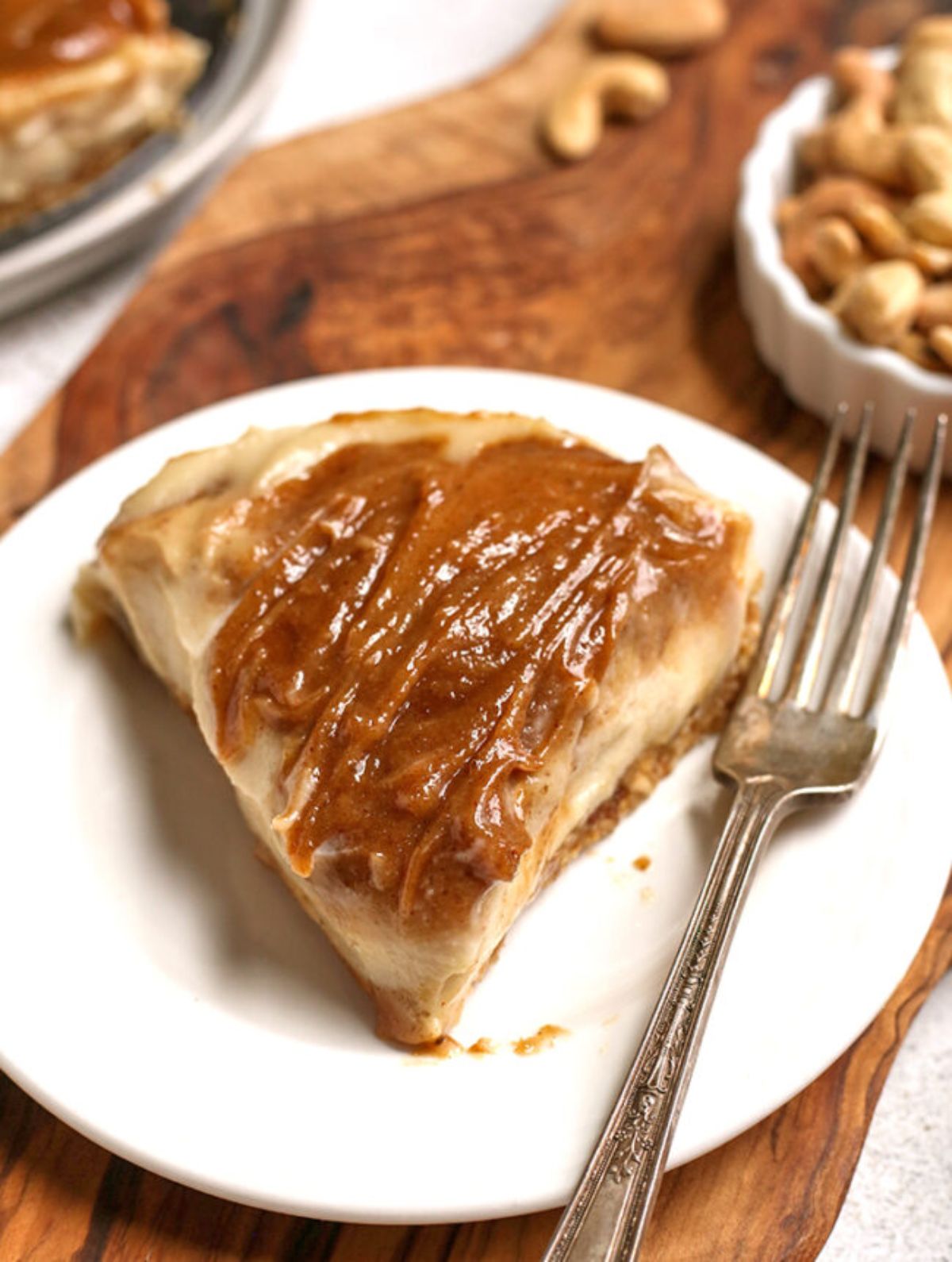 Based on her cinnamon swirl ice cream recipe, this cinnamon swirl cheesecake from Real Food With Jessica is so delicious. You'll need a high-powered blender to make it, but once it's done your tastebuds will swoon!
No-bake raspberry cheesecake bites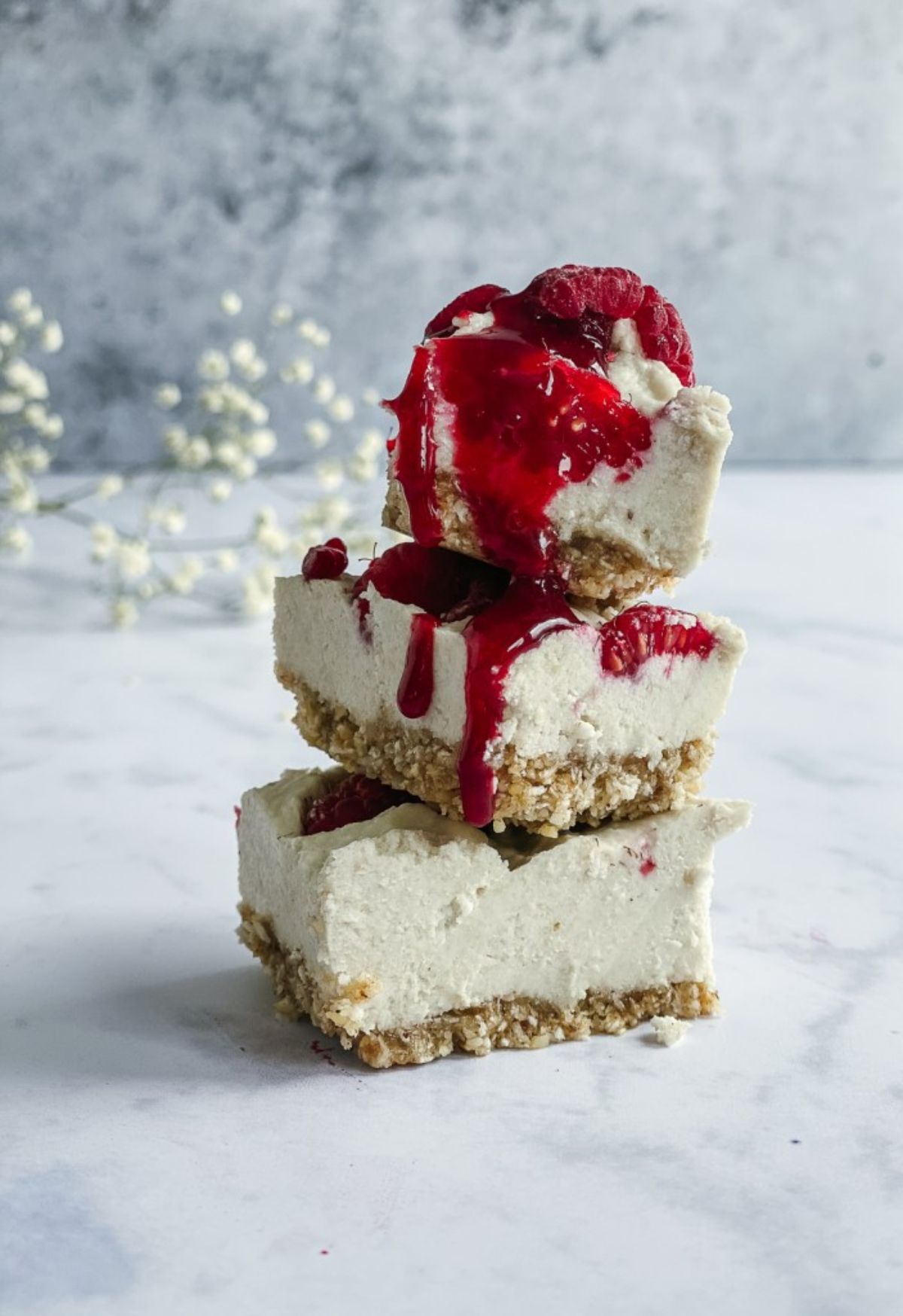 For when you want cute little desserts on your sharing plate, or you want afternoon snack options in the fridge, these cheesecake bites from Calm Eats are perfect. Paleo, dairy, and grain-free, they're light and creamy.
Dairy-free paleo cheesecake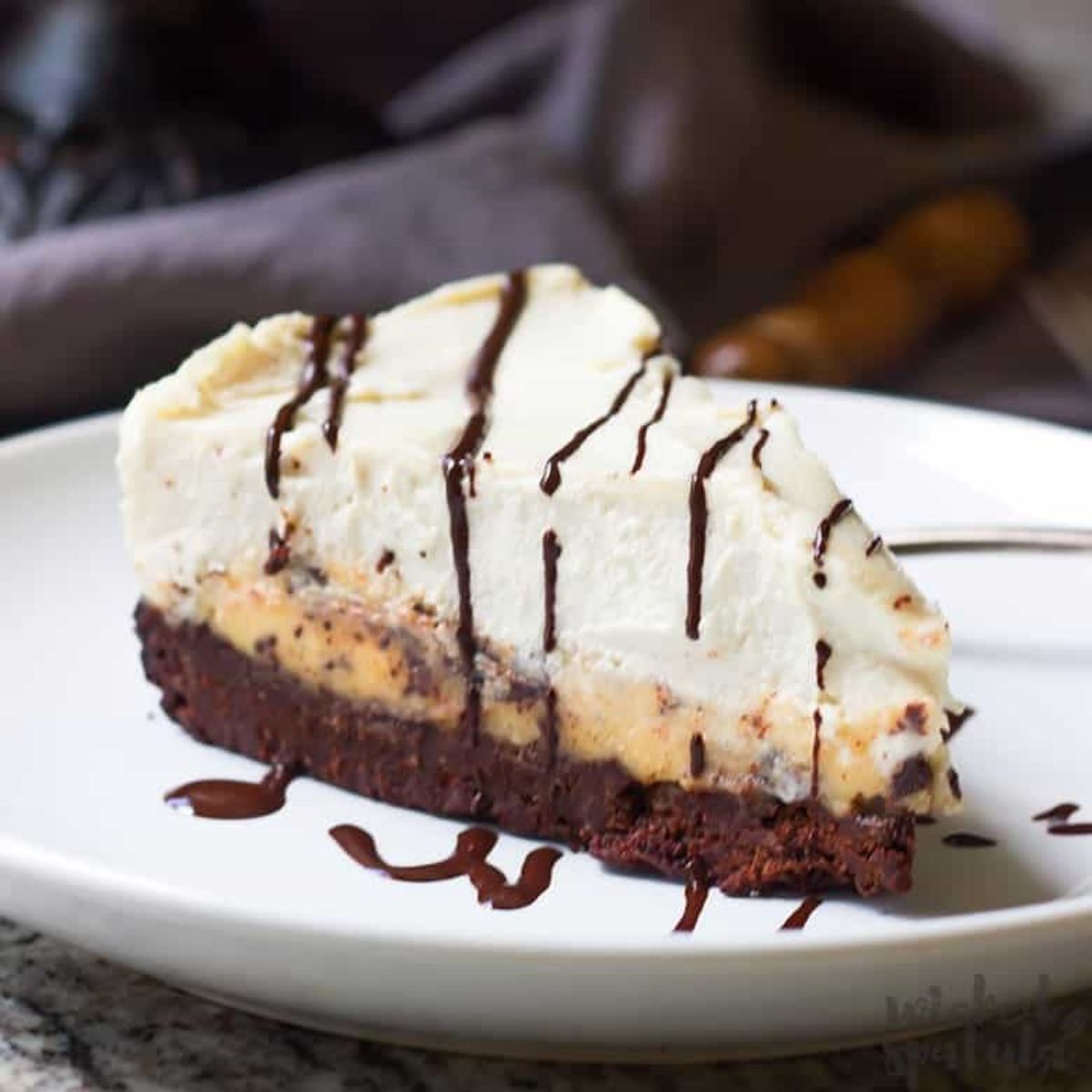 With 3 delicious layers, you are ready to sit down for a seriously decadent feast with this dairy-free offering from, well, us! A fudge brownie base, chocolate chip cookie dough filling, and cashew cheesecake layer. What more could you ask for?
No-bake lemon cheesecake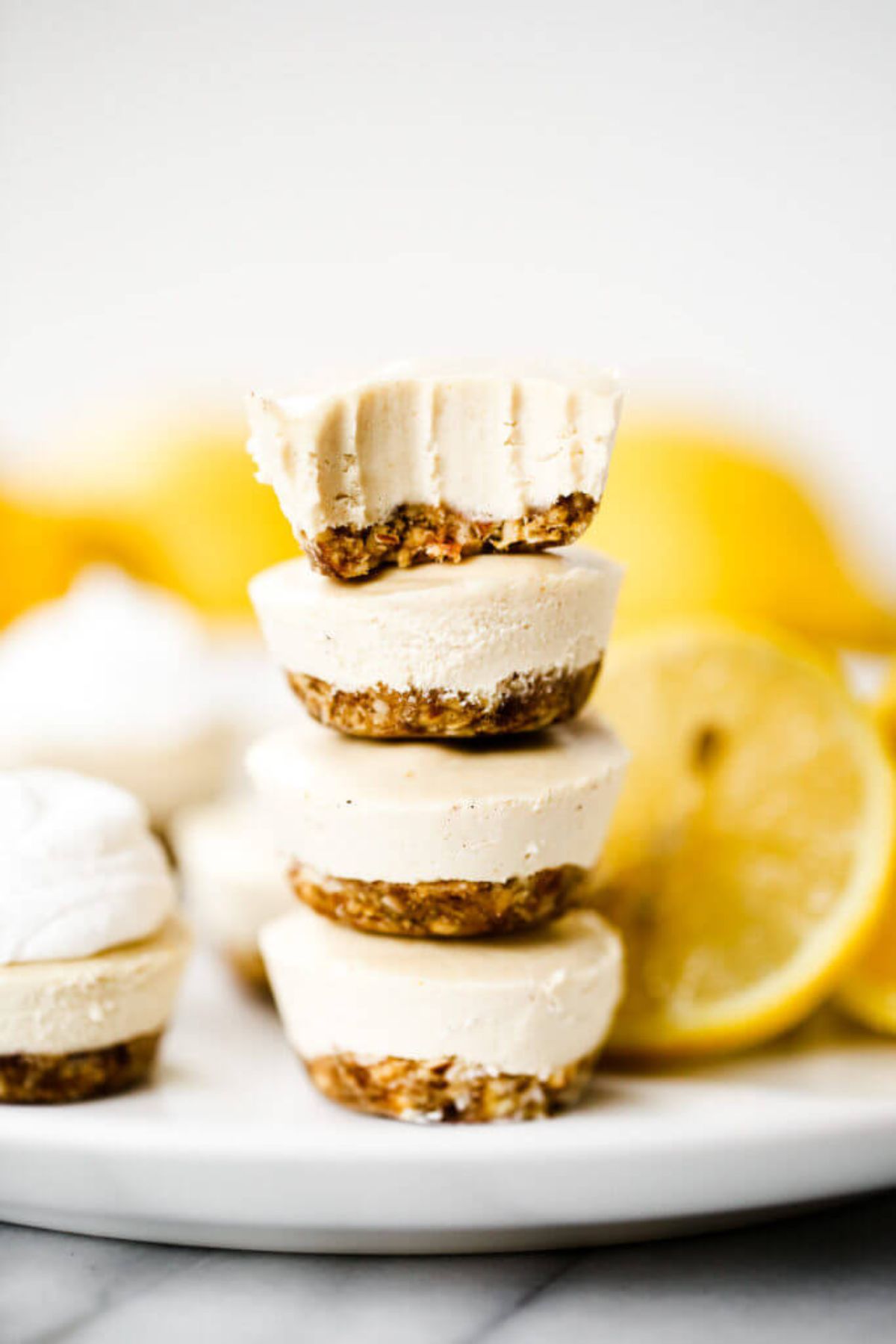 Searching for cheesecake with more of a tang? Then you need Paleo Gluten Free Eats' lemon cheesecake. It's the perfect zesty dessert for your next dinner party or your emergency fridge stash.
Chocolate raspberry mini vegan cheesecakes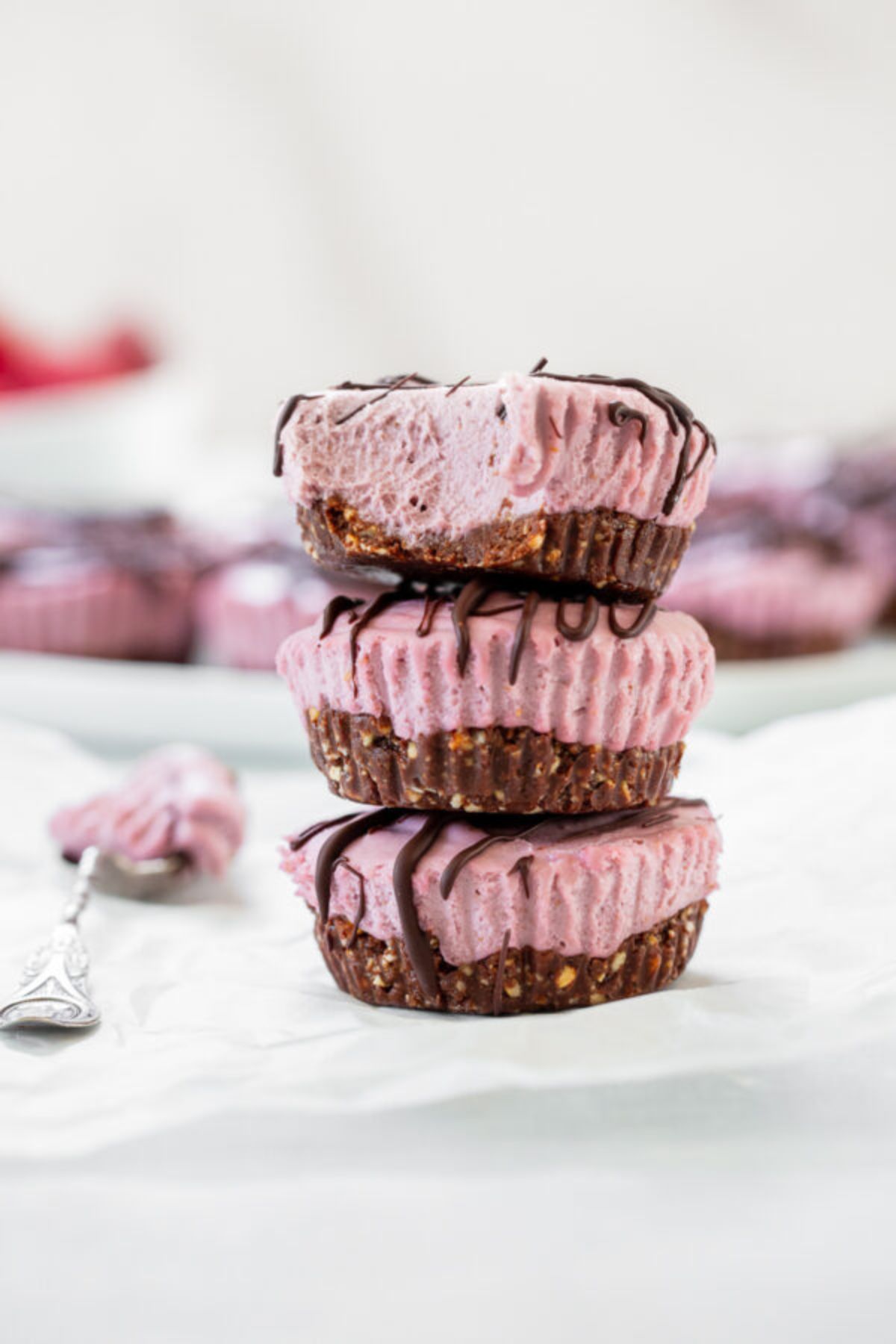 Sticking with the "mini" theme, these tiny delights have a chewy chocolate crust with the tart raspberry flavor of the filling. Paleo Running Momma has hit the jackpot with this recipe. You'll want to eat them all!
No-bake mango blackberry cheesecake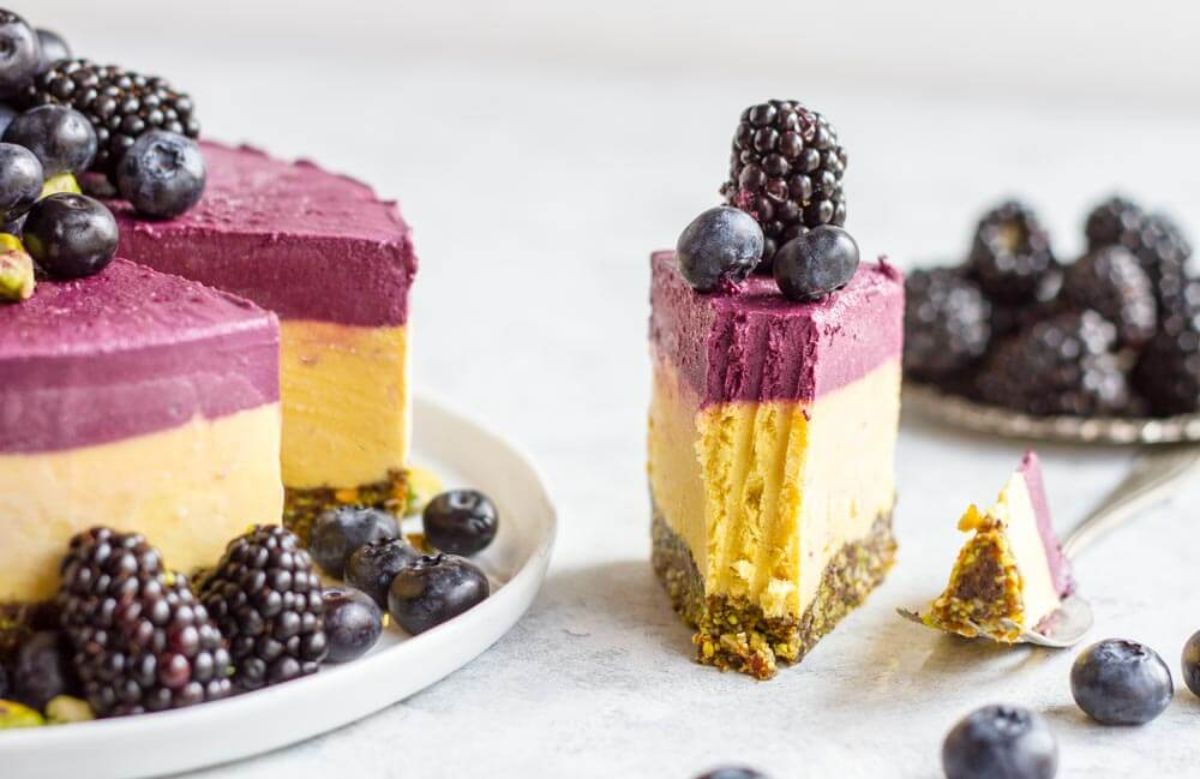 I love the unusual striped look of this cheesecake from Savory Lotus. It makes me smile, and the taste matches. Pairing pistachio and dried apricot crust, with smooth layers of mango and blackberry hits just the right spot.
Strawberry cheesecake bars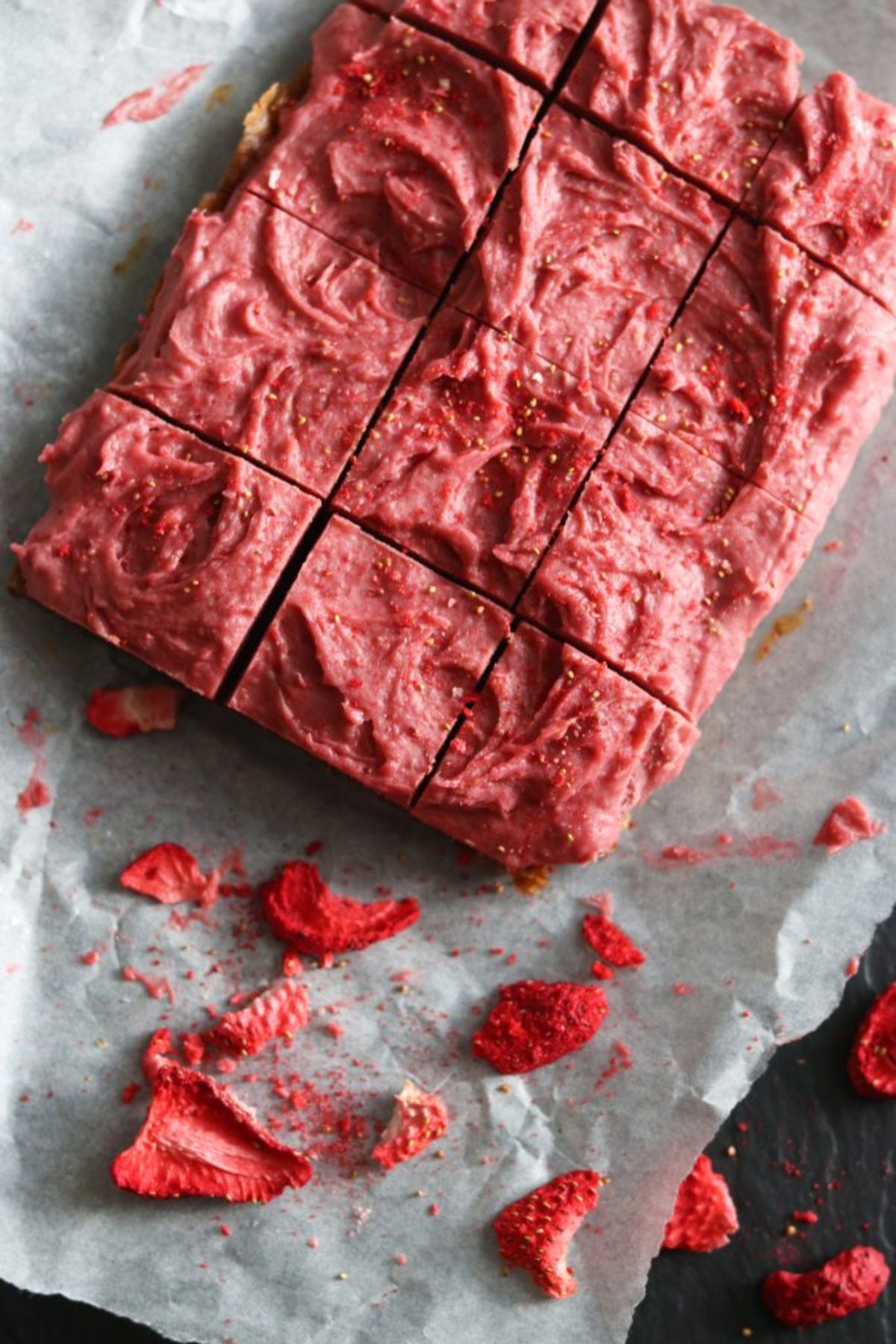 These bars are a great option for an after-school snack, as well as for packing for your next picnic. Grazed and Enthused has even made them nut-free, so you're all sorted if you know someone with an allergy.
No-bake cheesecake jars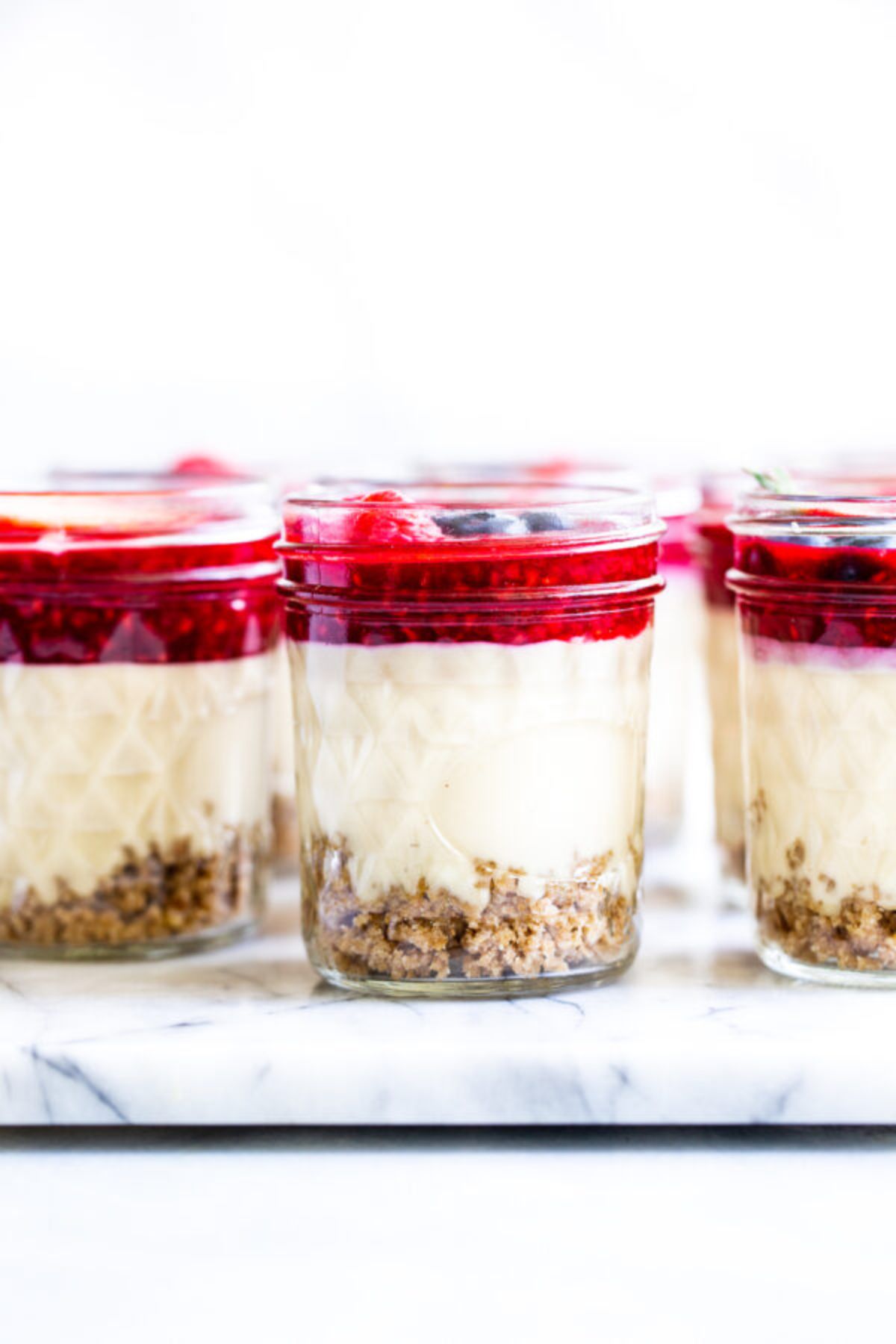 These cheesecake jars from Paleo Running Momma are another great dinner party dessert option. They'll look great as you bring them to the table, and they'll taste great as you're digging into them.
Vegan apple caramel cheesecake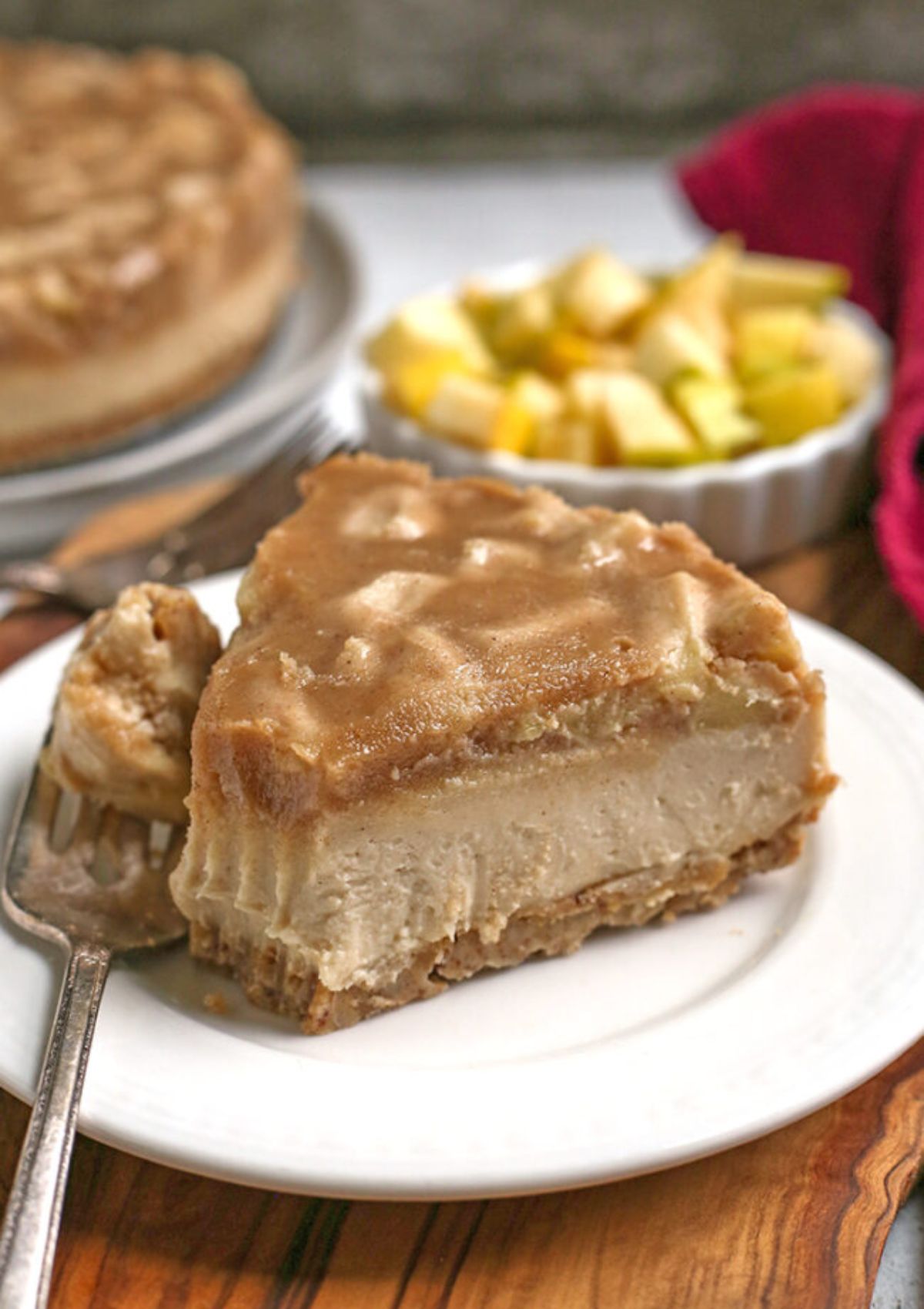 For a fully vegan option that's still creamy and smooth, Real Food With Jessica's caramel apple cheesecake will take you right back to those apple pies your grandma used to make.
Peppermint cheesecake brownie bottom bars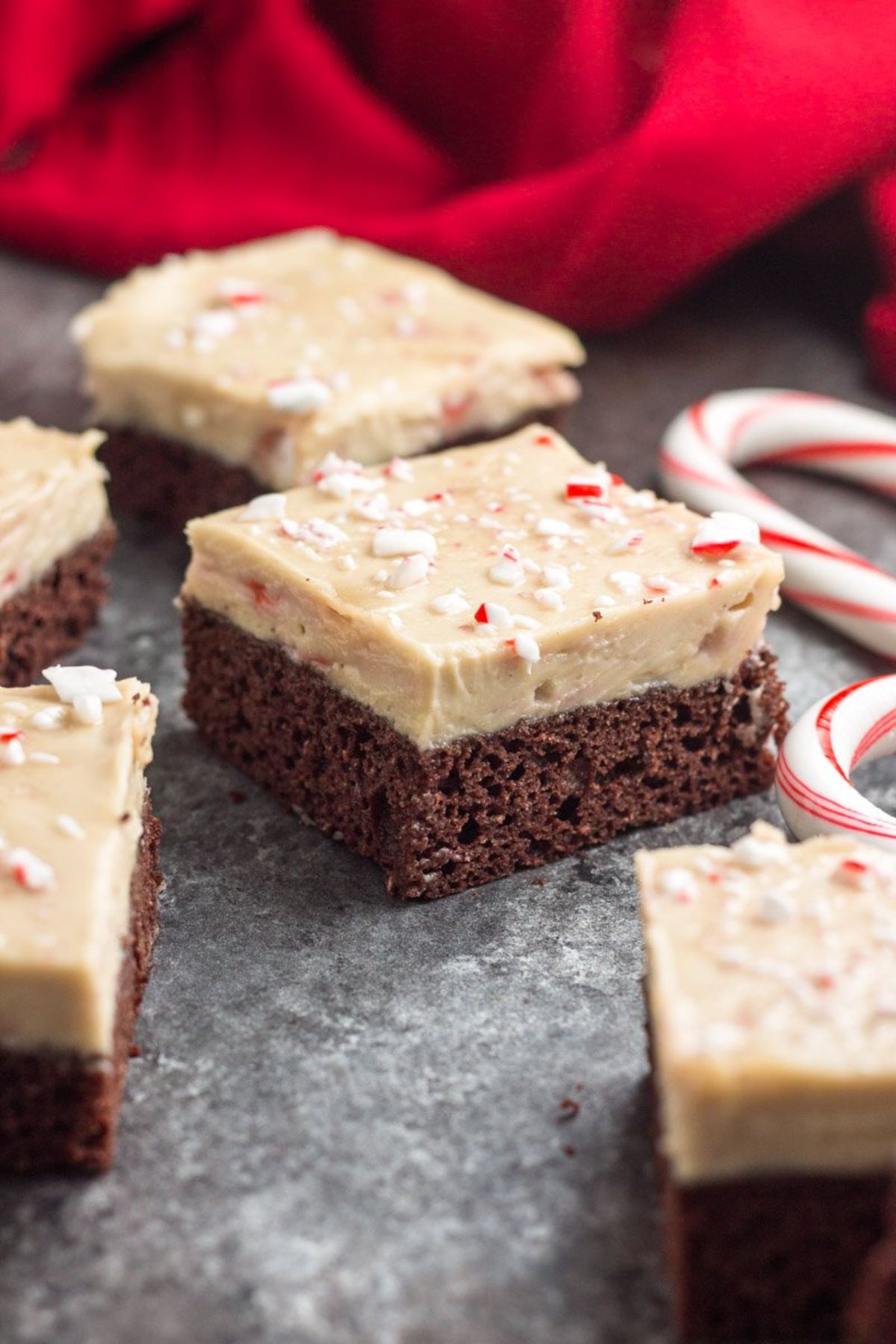 There is a lot going on in these bars, and I am here for all of it! Perfectly Christmassy, but just as delicious and vibrant all year round, these peppermint cheesecake bars from Physical Kitchness are fully paleo if you follow the candy cane substitutions.
Key lime cheesecake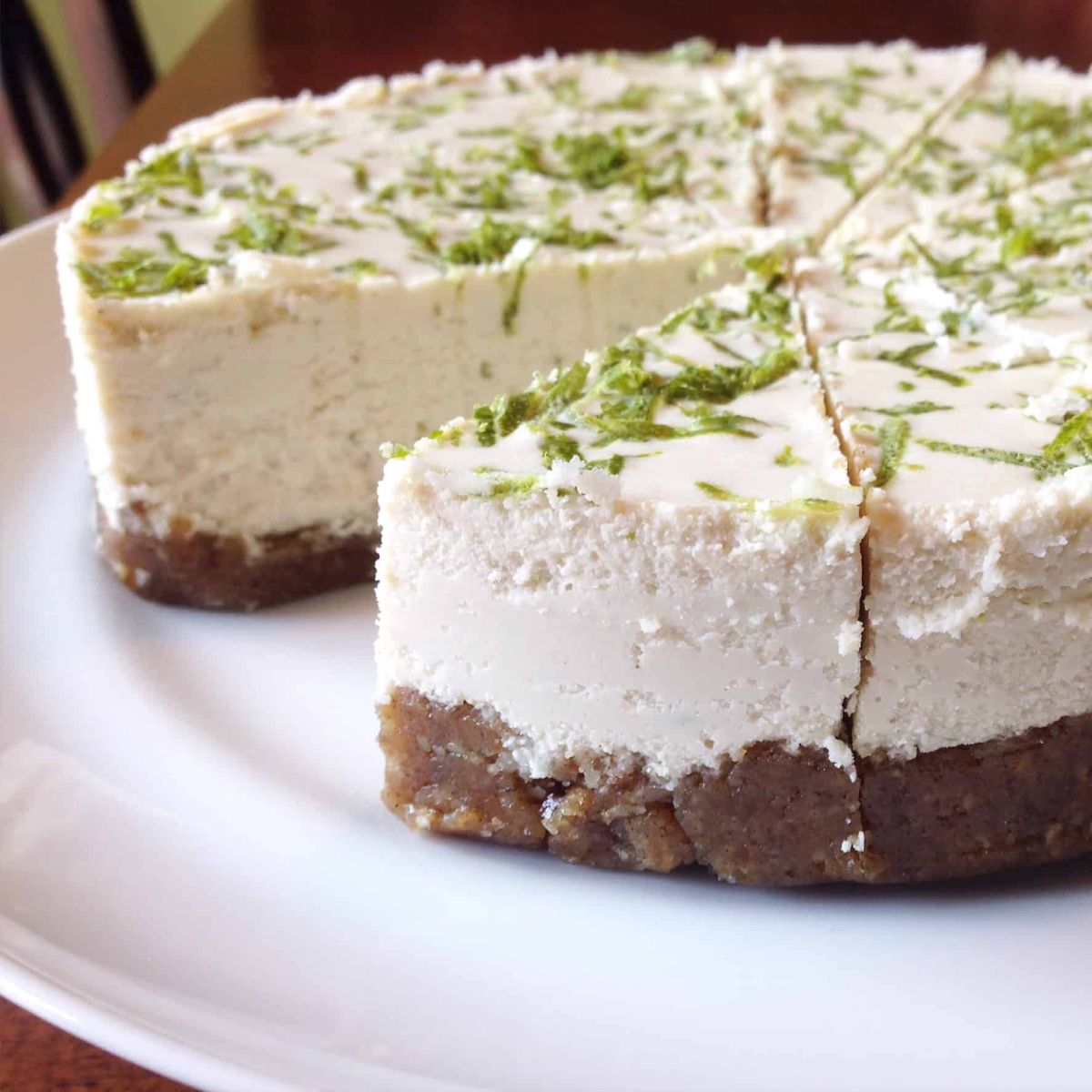 Here we have another classic cheesecake flavor combination: the zesty tang of Key Lime paired with the creamy cashew filling. Pretty Pies has hit the nail on the head in terms of simplicity and effectiveness.
Vegan turtle cheesecake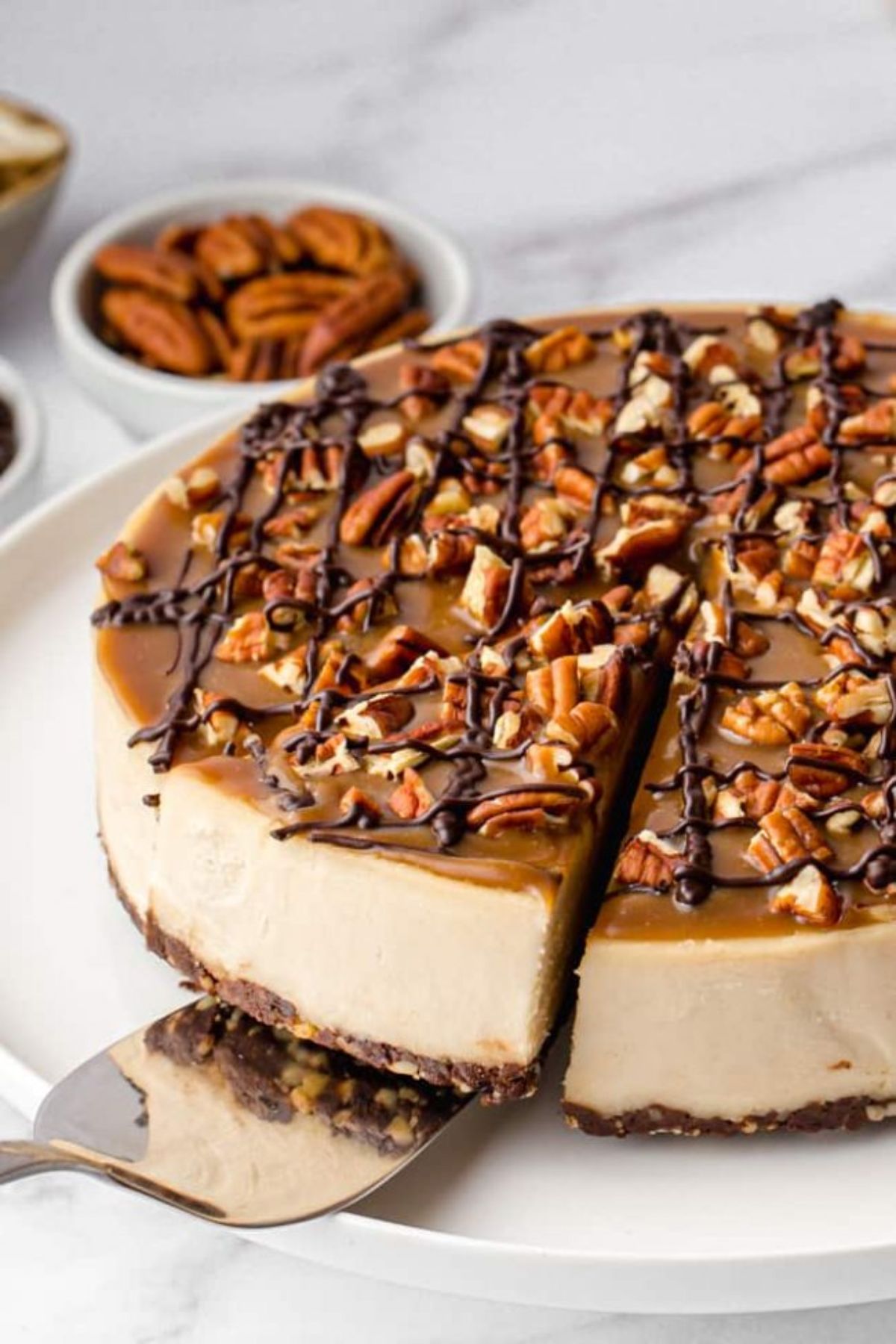 Texanerin's beautiful turtle cheesecake has the creaminess that you'd expect of a normal cheesecake, with the paleo-friendly ingredients of coconut milk and cashews for the crust. The lemon juice adds just the right amount of tang to your mouthful.
No-bake blueberry cheesecake bars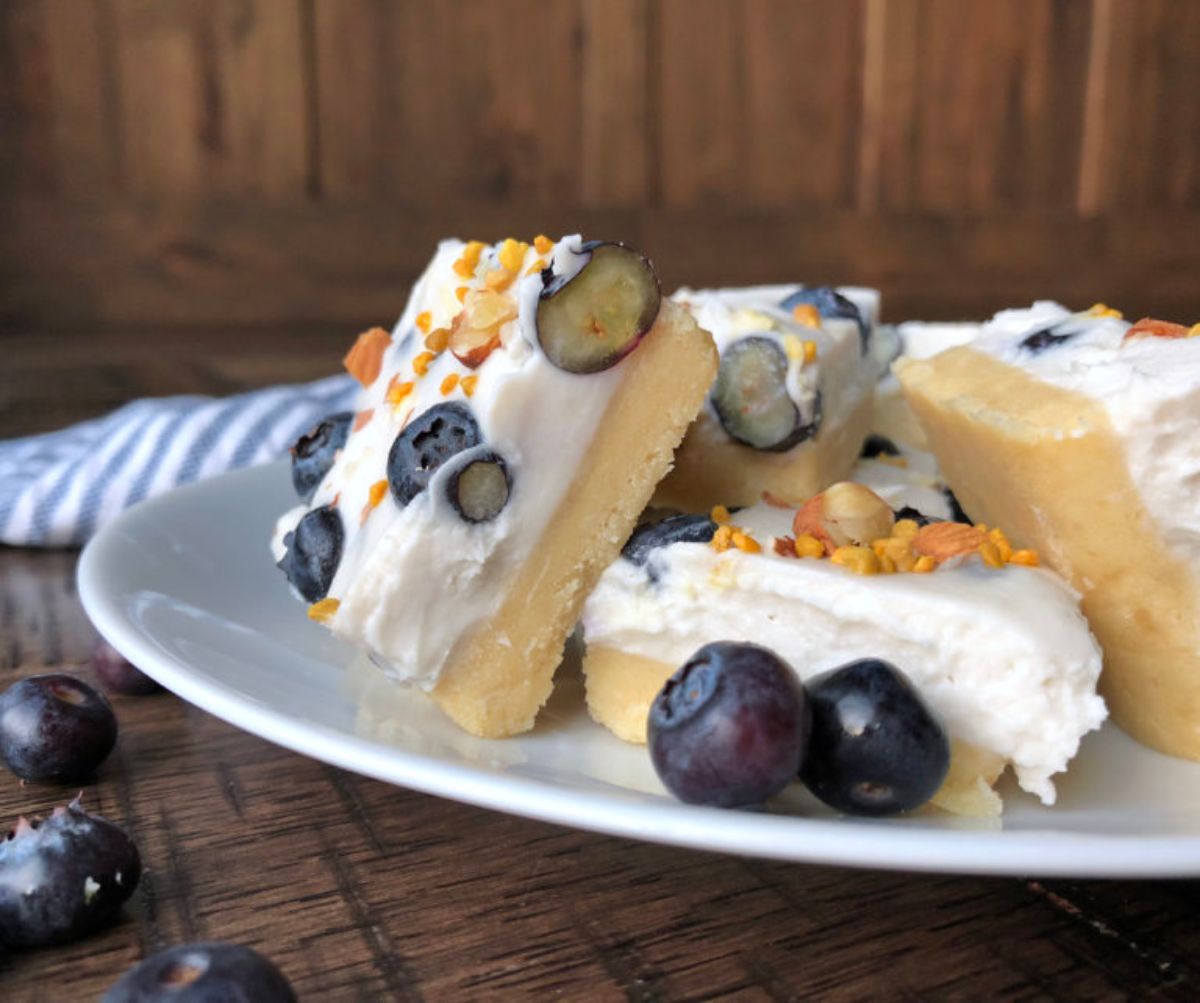 Well, aren't these cheesecake bars from Bake It Paleo a ray of sunshine on a plate? With a soft shortbread crust and creamy coconut filling, the blueberries are just the icing on the cake, so to speak.
Cherry almond cheesecake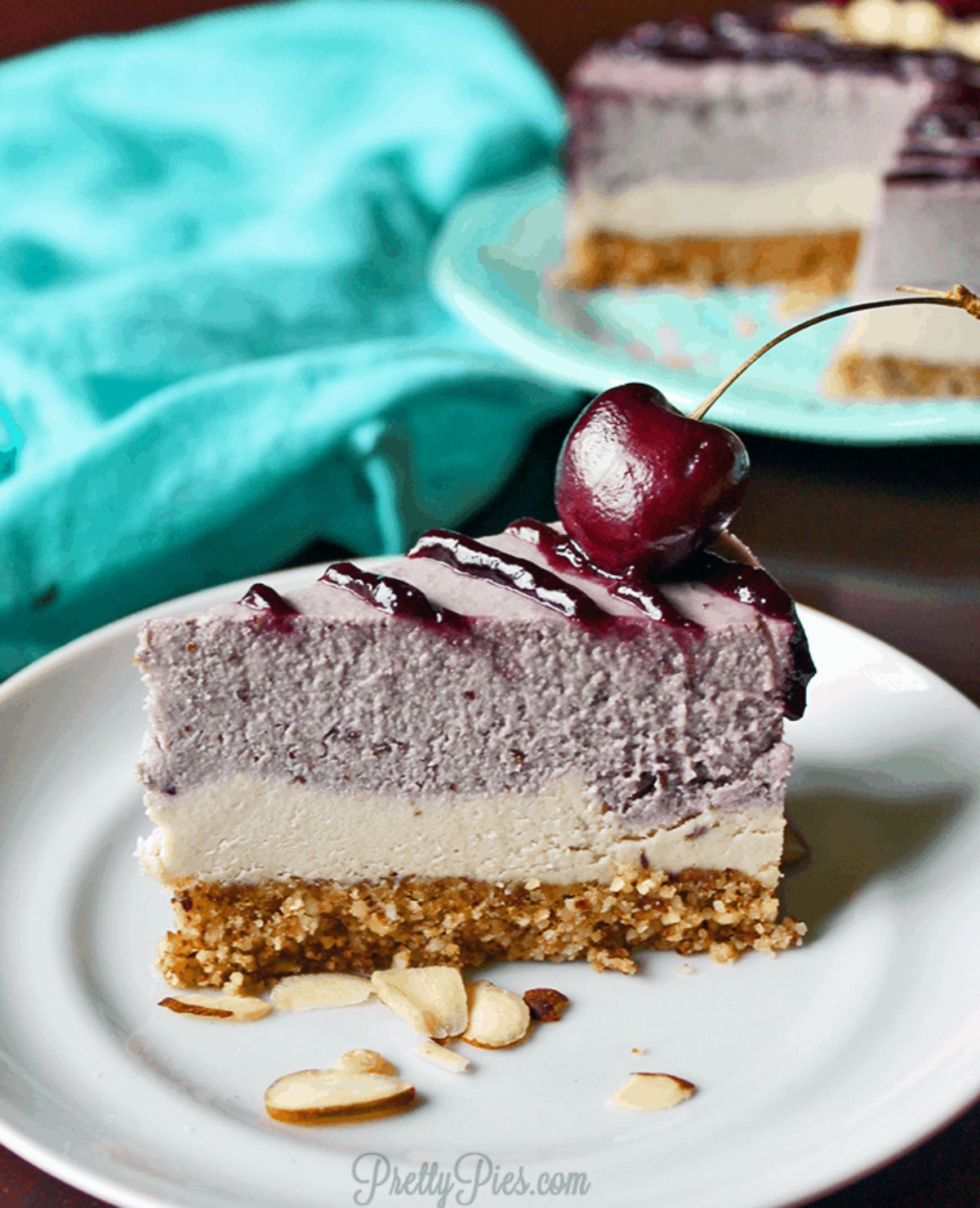 If you used to be partial to the odd Bakewell tart, then this cherry almond cheesecake from Pretty Pies Healthy Desserts is for you. The almond coconut crumb crust is particularly tasty.
Strawberry cheesecake ice cream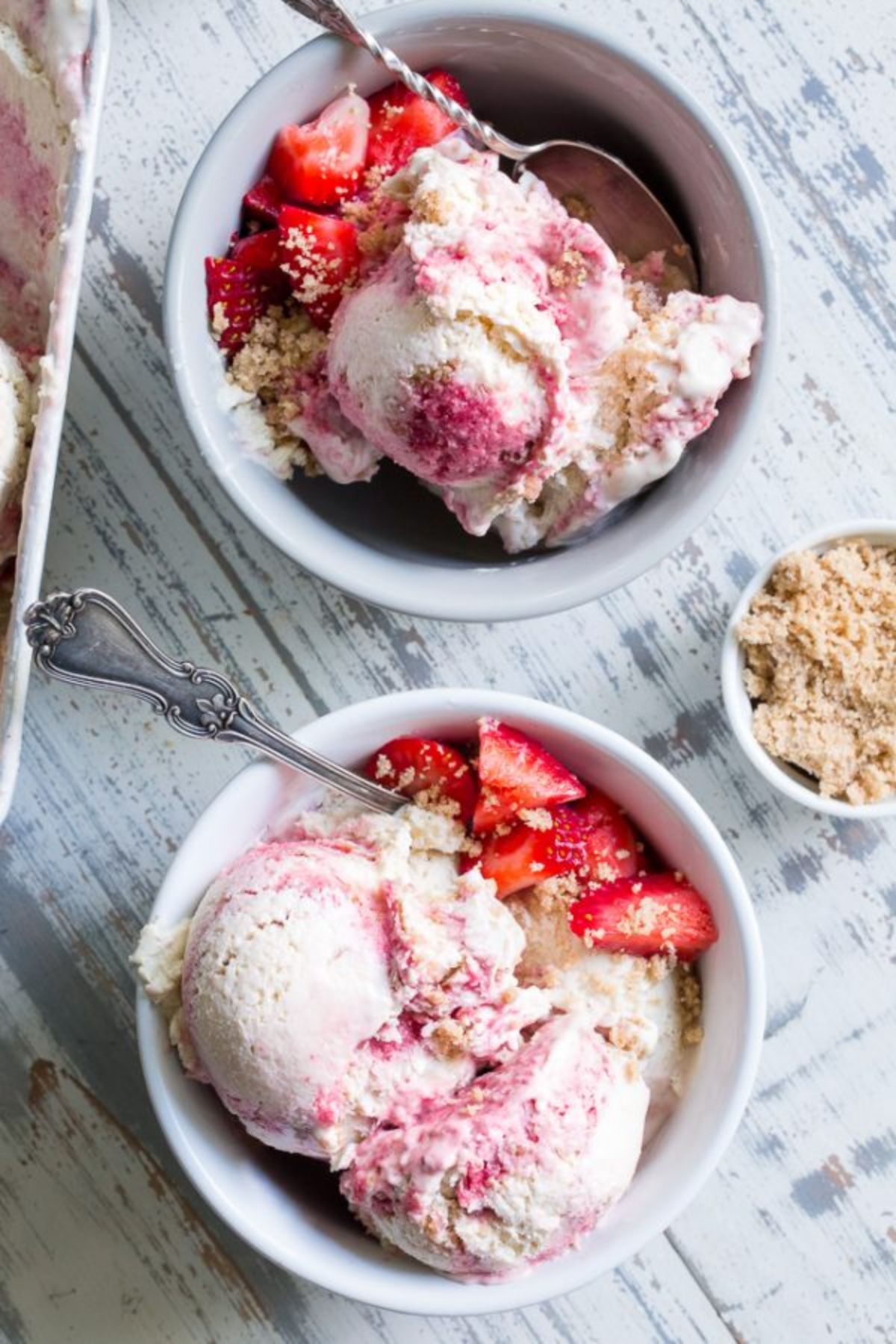 So, I guess that technically this isn't a cheesecake. But it might as well be! With a strawberry puree swirl and a fake-graham cracker crust, this ice cream from Paleo Running Momma is paleo and vegan. So what are you waiting for?
Paleo lemon cheesecake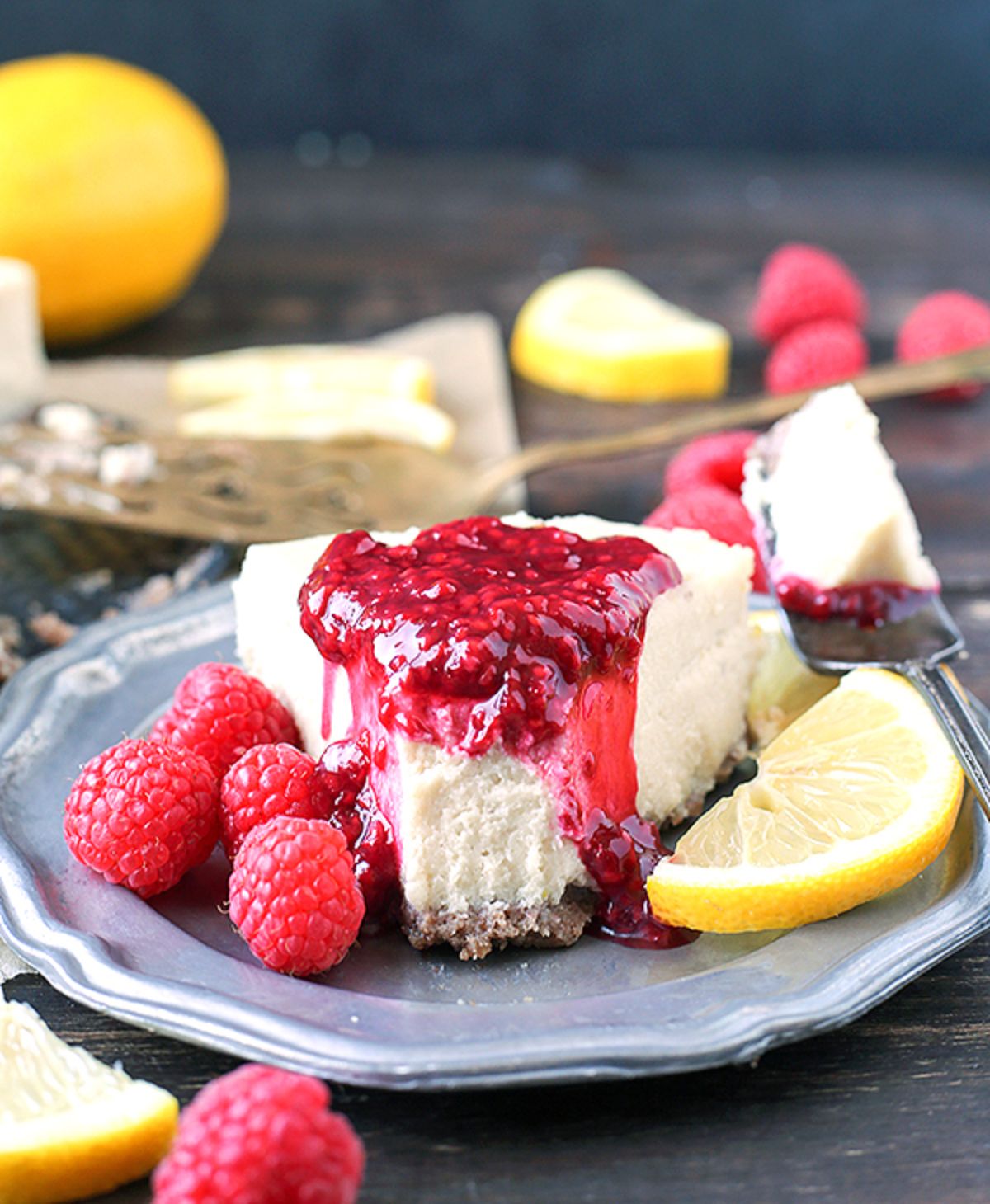 Here we are at the end of our list, and we finish with a suitably classic lemon cheesecake from Real Food With Jessica. Classic, but still very tasty and definitely not boring. The pecan and date crust compliments the tangy lemon filling perfectly. I'm off to grab a slice!
RECIPE CARD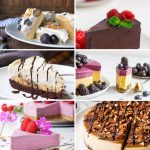 25 Paleo Lemon Cheesecakes You Won't Be Able to Resist
Paleo doesn't mean lack of flavor or dessert! This dairy-free, grain-free, and Paleo friendly list of cheesecake recipe is perfect for your cheesecake cravings.
Ingredients
Please ensure Safari reader mode is OFF to view ingredients.
Raw Vegan Matcha Cheesecake Recipe

Raw White Chocolate And Pumpkin Cheesecake

Raw Vegan Raspberry Cheesecake

Vegan Hazelnut Cheesecake

No-Bake Cookie Dough Cheesecake

Paleo Pumpkin Cheesecake

No-Bake Layered Blueberry Cheesecake

Paleo Chocolate Cheesecake

Vegan Caramel Cheesecake

Vegan Cinnamon Roll Cheesecake

No-Bake Raspberry Cheesecake Bites

Dairy-Free Paleo Cheesecake

No-Bake Lemon Cheesecake

Chocolate Raspberry Mini Vegan Cheesecakes

No-Bake Mango Blackberry Cheesecake

Strawberry Cheesecake Bars

No-Bake Cheesecake Jars

Vegan Apple Caramel Cheesecake

Peppermint Cheesecake Brownie Bottom Bars

Key Lime Cheesecake

Vegan Turtle Cheesecake

No-Bake Blueberry Cheesecake Bars

Cherry Almond Cheesecake

Strawberry Cheesecake Ice Cream

Paleo Lemon Cheesecake
Click to convert between US & metric measurements:
© Copyright Wicked Spatula. We'd LOVE for you to share a link to this recipe, but please DO NOT COPY/PASTE the recipe instructions to social media or websites. You may share a photo with a link back instead.
Did you make this recipe?
Click here to leave a comment + star rating! ★★★★★
Then, share a pic on Instagram. Tag @wickedspatula or #wickedspatula!