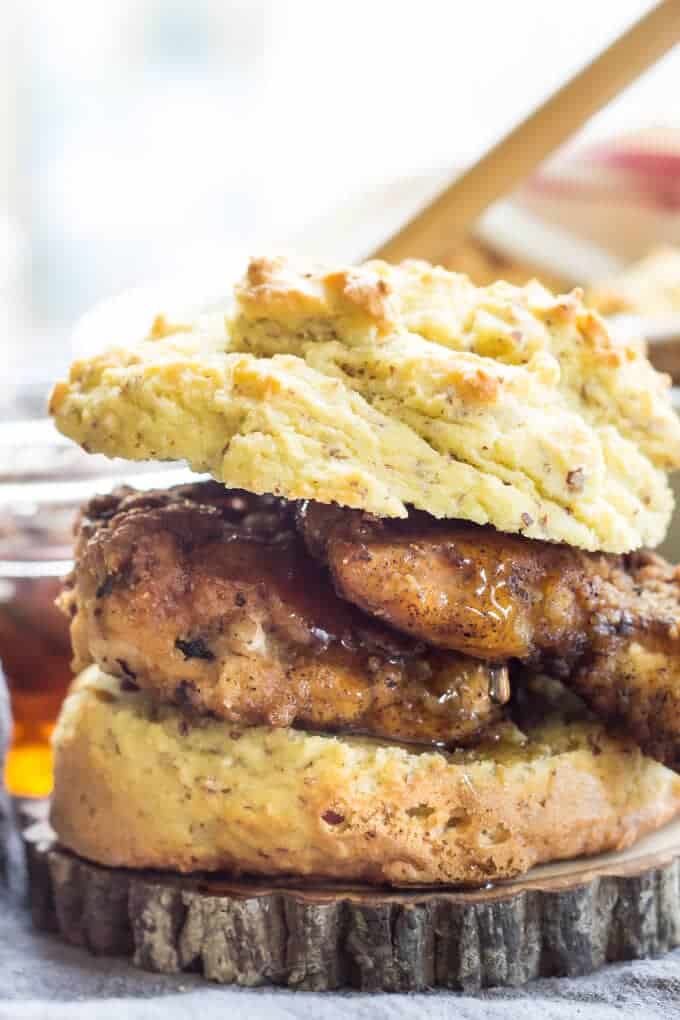 Chicken biscuits used to be my jam. I'd seriously have one every.single.morning on campus during college and then on my way to work after graduating. The soft biscuit with the crunchy fried chicken covered in honey was absolute breakfast perfection.
Let's face it though, eating fast food every morning is a recipe for disaster. So even before being diagnosed with a gluten allergy I gave up fast food entirely for about a year. I was then left to create my favorite Chick-fil-A meal at home.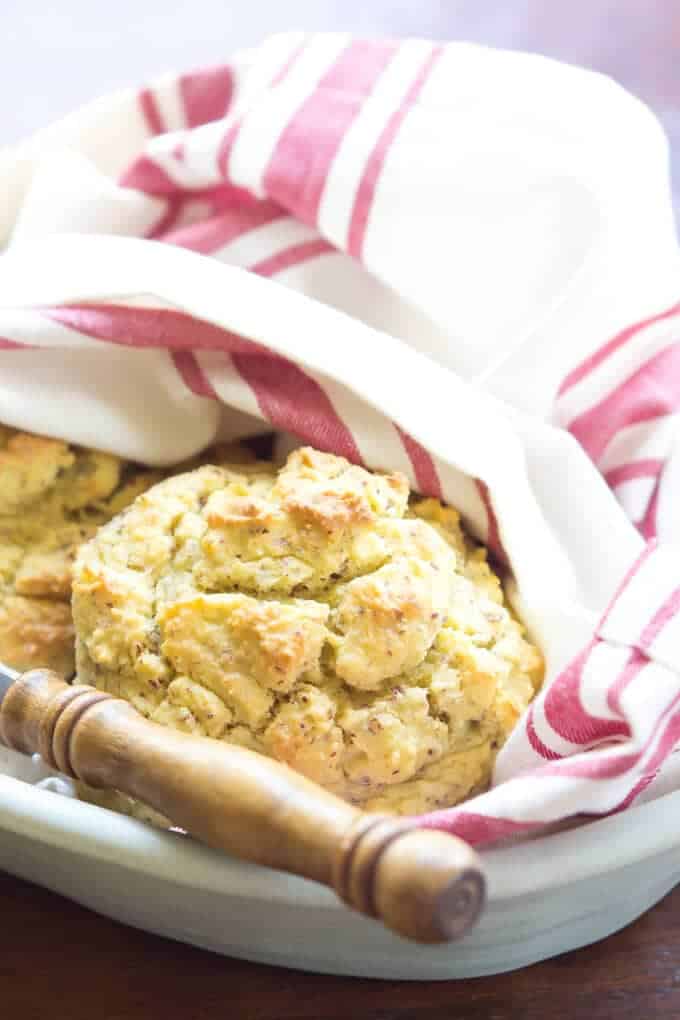 I'll be honest here and say that we usually have either a chicken biscuit or chicken sandwich once a week. I try not to recreate unhealthy recipes too often but sometimes you just want a good sandwich.
Plus these biscuits are lower in carbs compared to most Paleo breads made with mostly tapioca and the chicken is fried in coconut oil. I've noticed that the more coconut oil I eat the better I feel so I have no shame.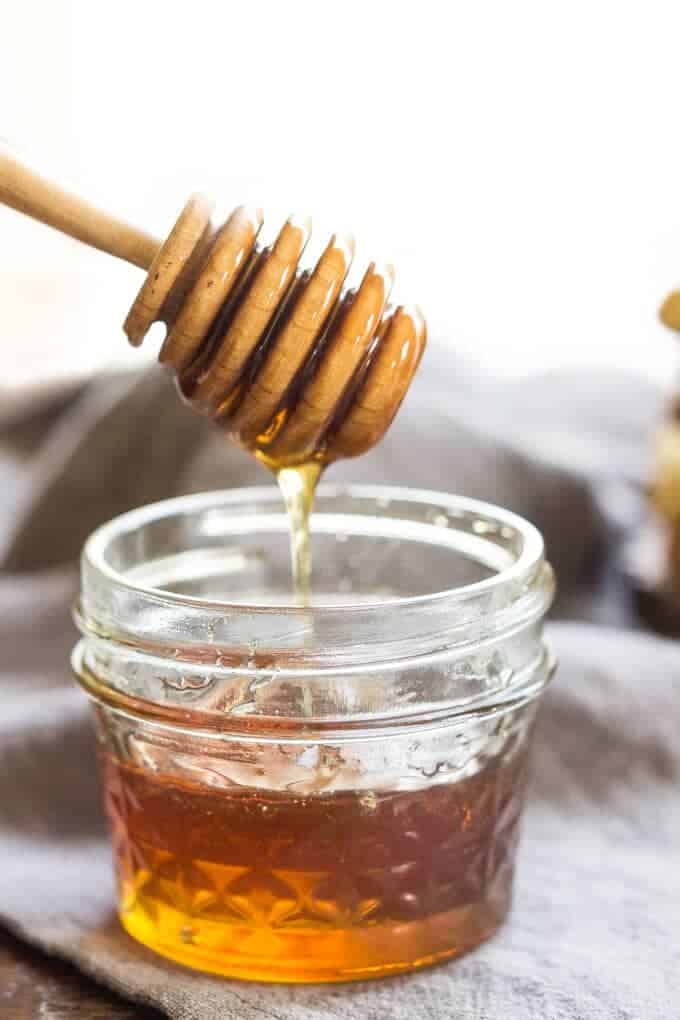 Just a drizzle of honey sweetens it up a bit and makes this a southern classic. Saturday brunch anyone?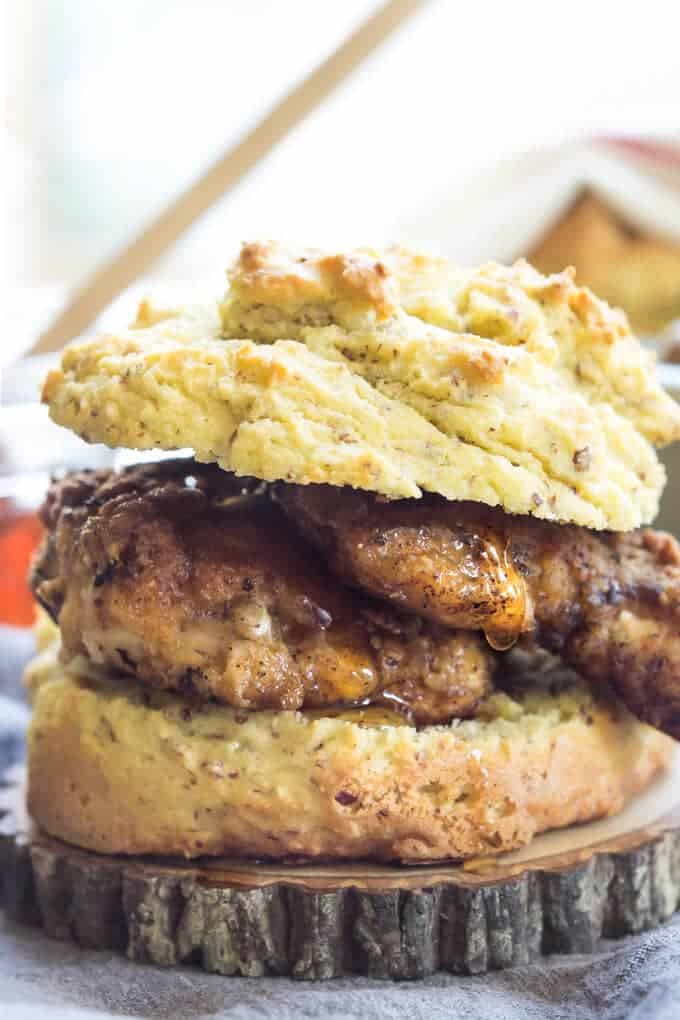 Paleo Fried Chicken Biscuits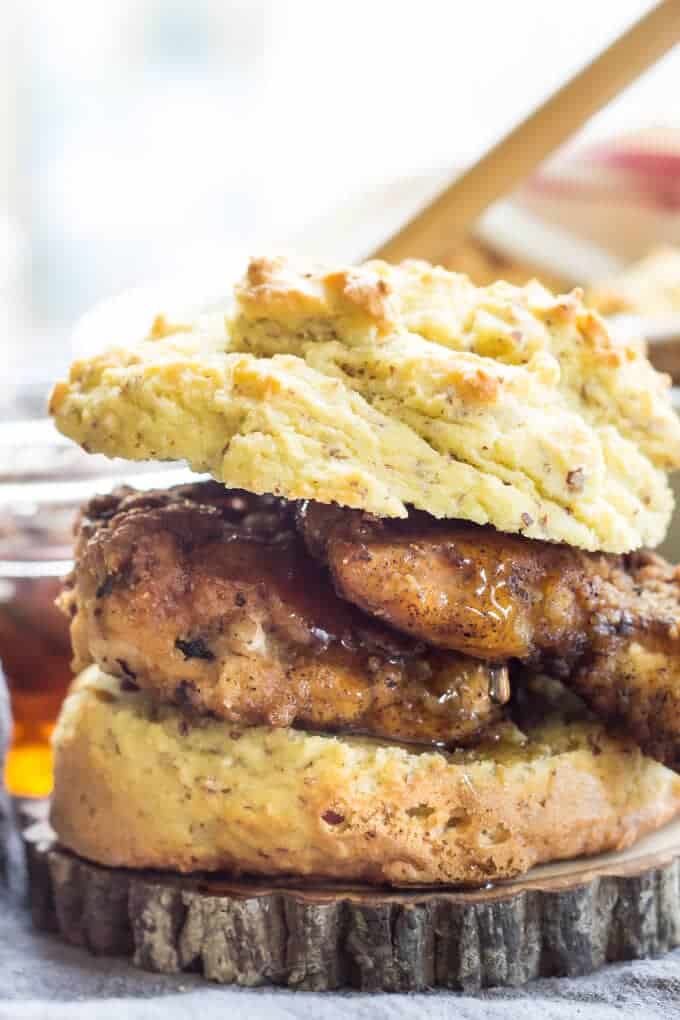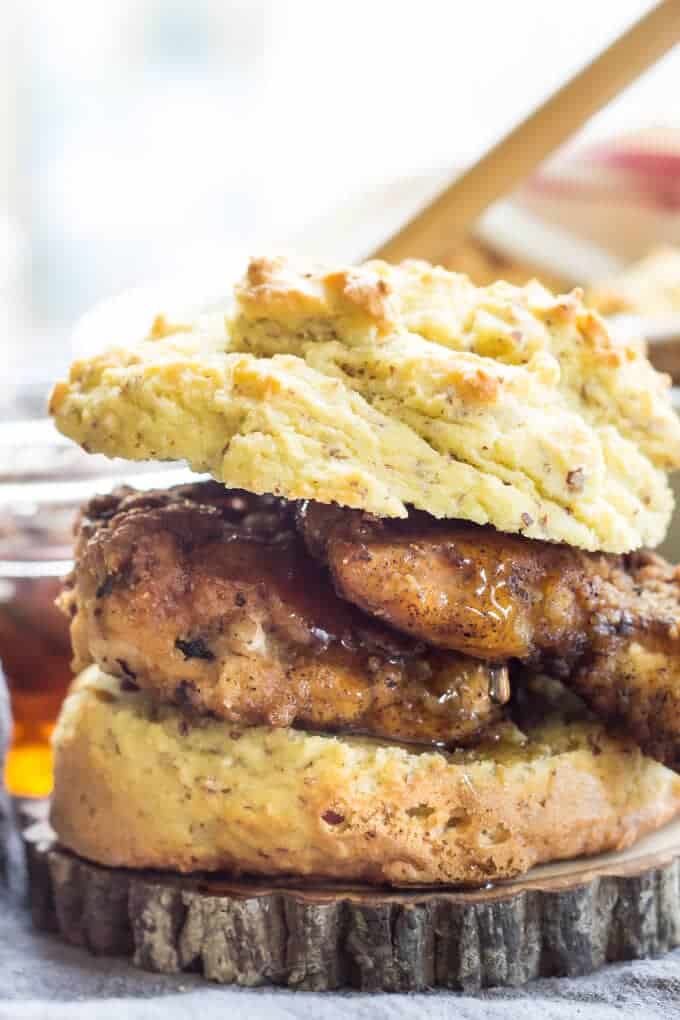 Ingredients
Biscuits
4

eggs

1/4

cup coconut flour

1/4

cup almond flour

1/4

cup coconut oil, olive oil, or butter

2

tablespoons tapioca starch

1

teaspoon baking powder

Pinch of salt
Chicken
2

chicken breasts, cut into four pieces

1/2

cup pickle juice

1

egg

1/4

cup coconut flour

2

tablespoon tapioca starch

1

teaspoon smoked paprika

1/4

teaspoon onion powder

1/4

teaspoon garlic powder

1/4

teaspoon pepper

1/4

teaspoon salt

Honey, for drizzling
Instructions
Cut chicken into 4 pieces, place in a container and cover with pickle juice. Chill for at least one hour.
Make the Biscuits: Preheat oven to 375° and combine all ingredients in a large bowl and mix until smooth. Pour the batter into english muffin molds on a parchment lined baking sheet. Bake for 20-25 minutes until golden brown and a toothpick comes out clean.
Fry the Chicken: Drain the pickle juice from the chicken. In one bowl whisk the egg. In another bowl combine the flour and spices. In a large skillet or wok heat about a half cup of coconut oil over medium high heat. Dip the chicken in the egg and allow the excess to fall off before dredging in the flour mixture. Drop into hot oil and fry about 5 minutes per side until golden and cooked through.
Assemble: Place a piece of chicken on the biscuit and drizzle with honey.
by Lauren