Are there any other ranch snobs out there? I absolutely love ranch dressing but it has to be real ranch dressing, not the kind from a bottle with a billion nasty ingredients in it. I love the tangy herb flavor on meats, salads, fries, and tons of other things. And this Jalapeño Ranch Dressing? Even better than the original.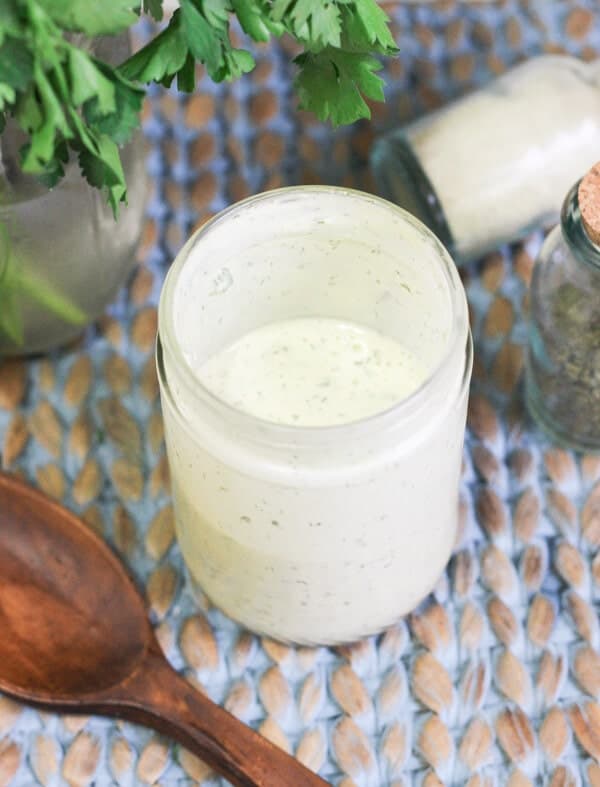 You're actually getting two recipes in one with this because you first have to make mayonnaise. Don't run away just yet! It's the quickest thing in the world to make and takes less than 30 seconds.
I love the crunch and spice the jalapeño lends to the dressing but if you want to go the traditional route simply leave it out. It's delicious either way.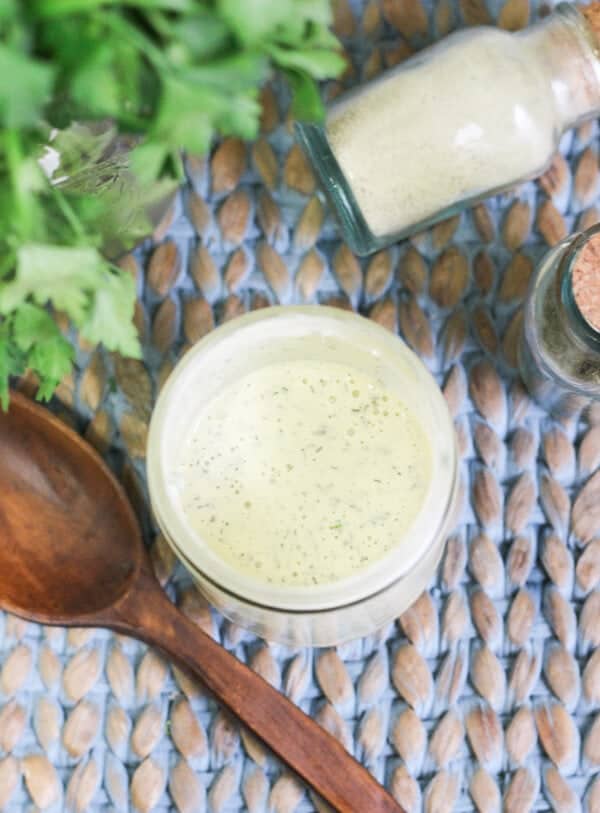 Jalapeño Ranch Dressing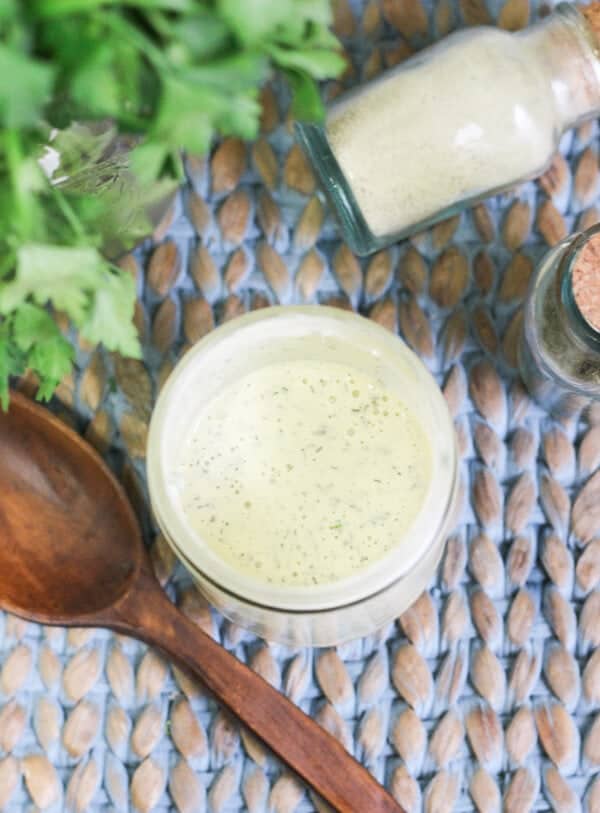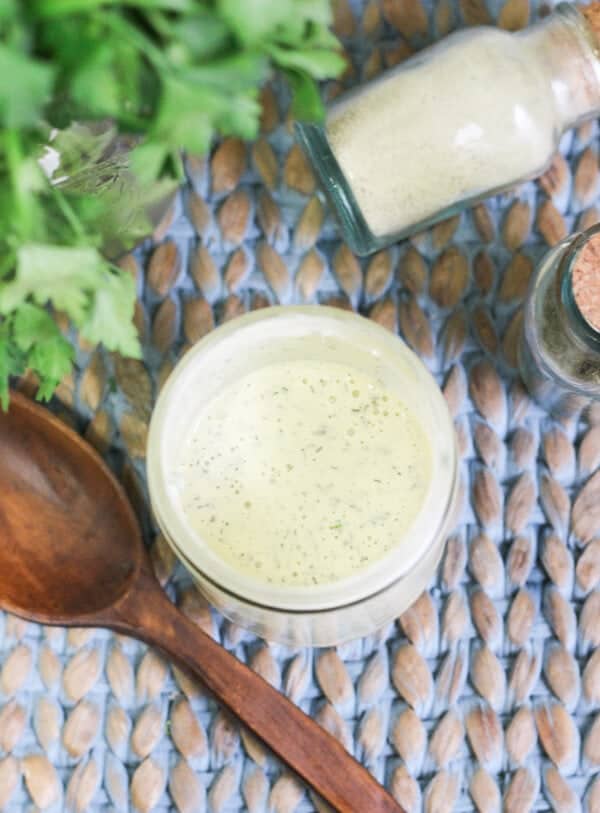 This creamy homemade ranch dressing is delicious drizzled over salads or used as a dip.
Ingredients
Ingredients for the Mayonnaise
1

egg

1

cup olive oil

1/2

teaspoon salt

1 1/2

teaspoons lemon juice

1

teaspoon white wine vinegar
Ingredients for the Ranch
2/3

cup mayo

1

tablespoon dried parsley

1

teaspoon garlic powder

1

teaspoon onion powder

1

teaspoon dried dill

1

teaspoon dried chives

1/2

teaspoon cracked black pepper

1/2

teaspoon salt

1/2

lime, juiced

1

Jalapeño, minced
Instructions
In a blender or with an immersion blender blend the egg, lemon juice, vinegar, and salt for about 10 seconds. In a slow steady stream pour in the olive oil. You'll start to see it become creamy instantly. Continue blending for about 20 seconds until all of the oil is incorporated.
You've got mayonnaise at this point. It will keep in a jar in the refrigerator for up to two weeks.
To make the ranch simply stir in the remaining ingredients.
If using as a dip leave it thick. If using as a dressing simply add 1 teaspoon of water at a time until you reach your desired consistency.
by Lauren