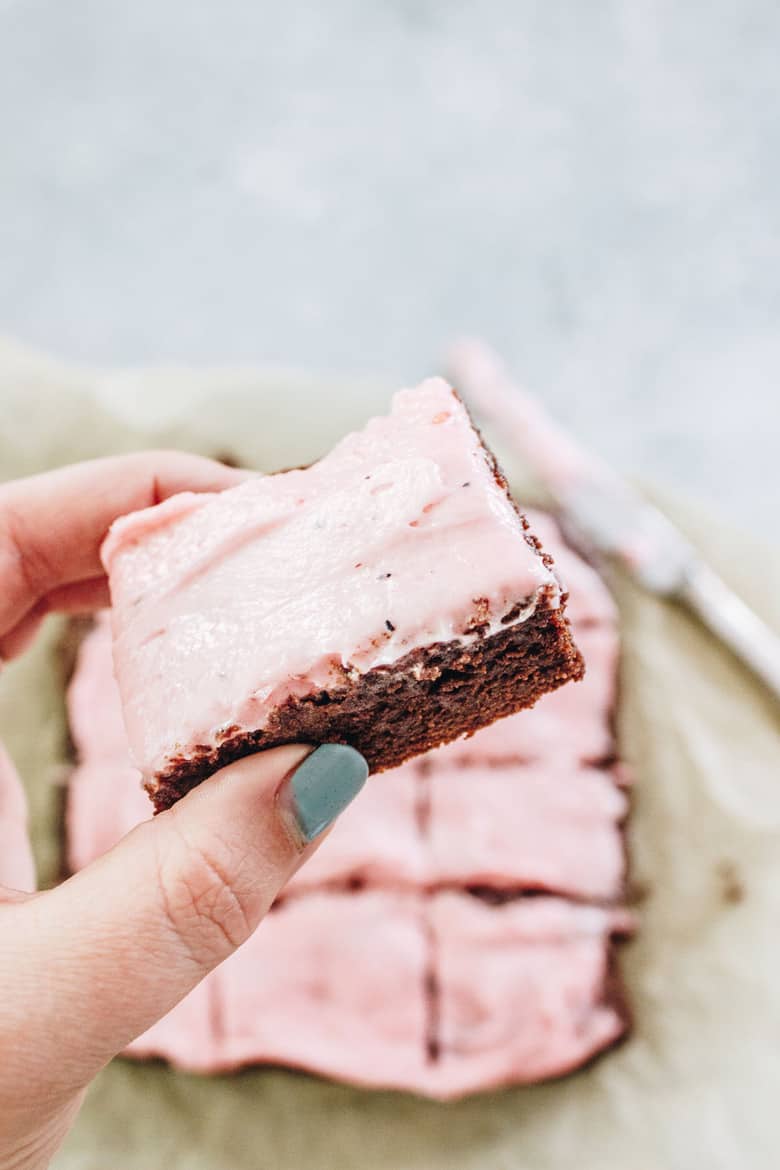 BROWNIES. Like delicious, fudgy, chocolate, brownies…one bowl, simple ingredients, and just a few minutes easy.
These Gluten Free Brownies with Mixed Berry Buttercream are absolutely perfect for spring and would make any brunch or Mother's Day just a bit brighter and sweeter. For this one bowl wonder I went with my ever favorite Bob's Red Mill Gluten Free 1:1 Baking Flour. It bakes up like a dream and there's no need for additional xanthan gum, tapioca starch, or any other filler ingredients. Nope, just regular flour that works life a charm and happens to be gluten free. I love this stuff!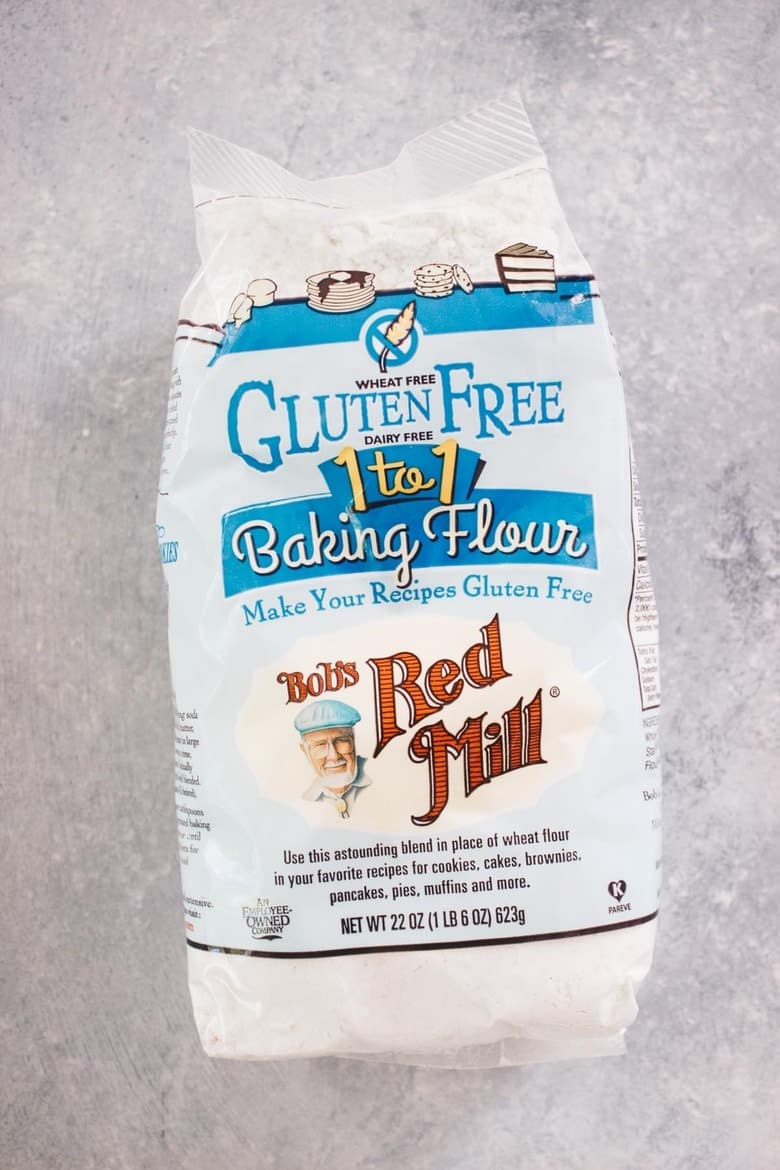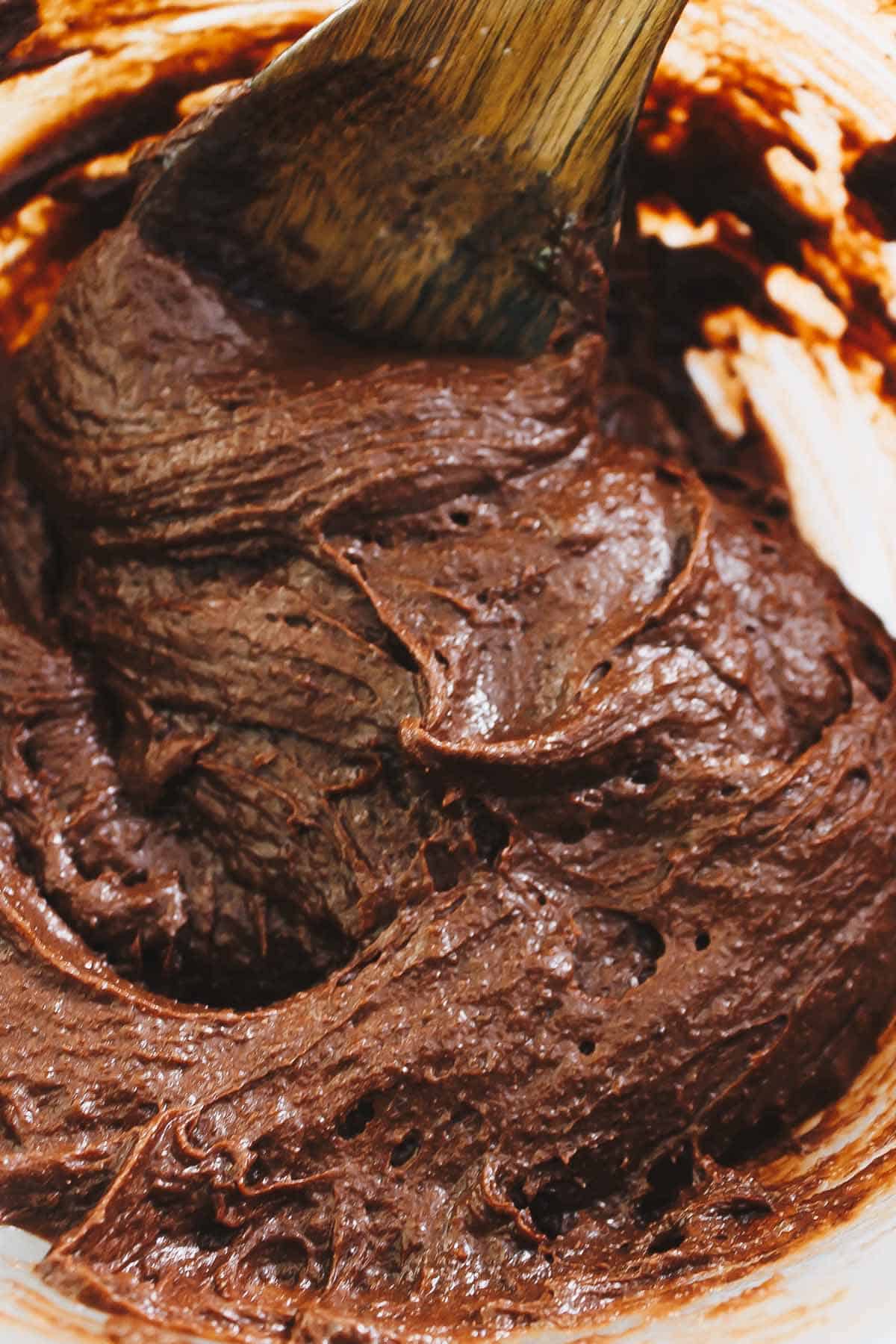 Some gluten free flours will create a grainy or even gooey texture but I can say that this one does not, at least not in this recipe! This is a brownie that you'll go back to time after time. It's also easy to mix up by adding in additional fillings (chocolate chips, cacao nibs, crushed COCONUT BUTTER CUPS(!!!)) Yeah, these are only limited by your imagination.
For this version I kept it simple by leaving the brownie base as is and opting for a mixed berry buttercream. This couldn't be easier either! I simply pureed raspberries + blueberries and strained out the solids then whipped a bit of the juice into the frosting. The result is a fruity buttercream that's the perfect icing on the cake, uh brownies.
You can also take an easy route and pick up a tub of pre-made frosting if you don't have the time to make your own. I use about 2 tablespoons of juice per cup of frosting.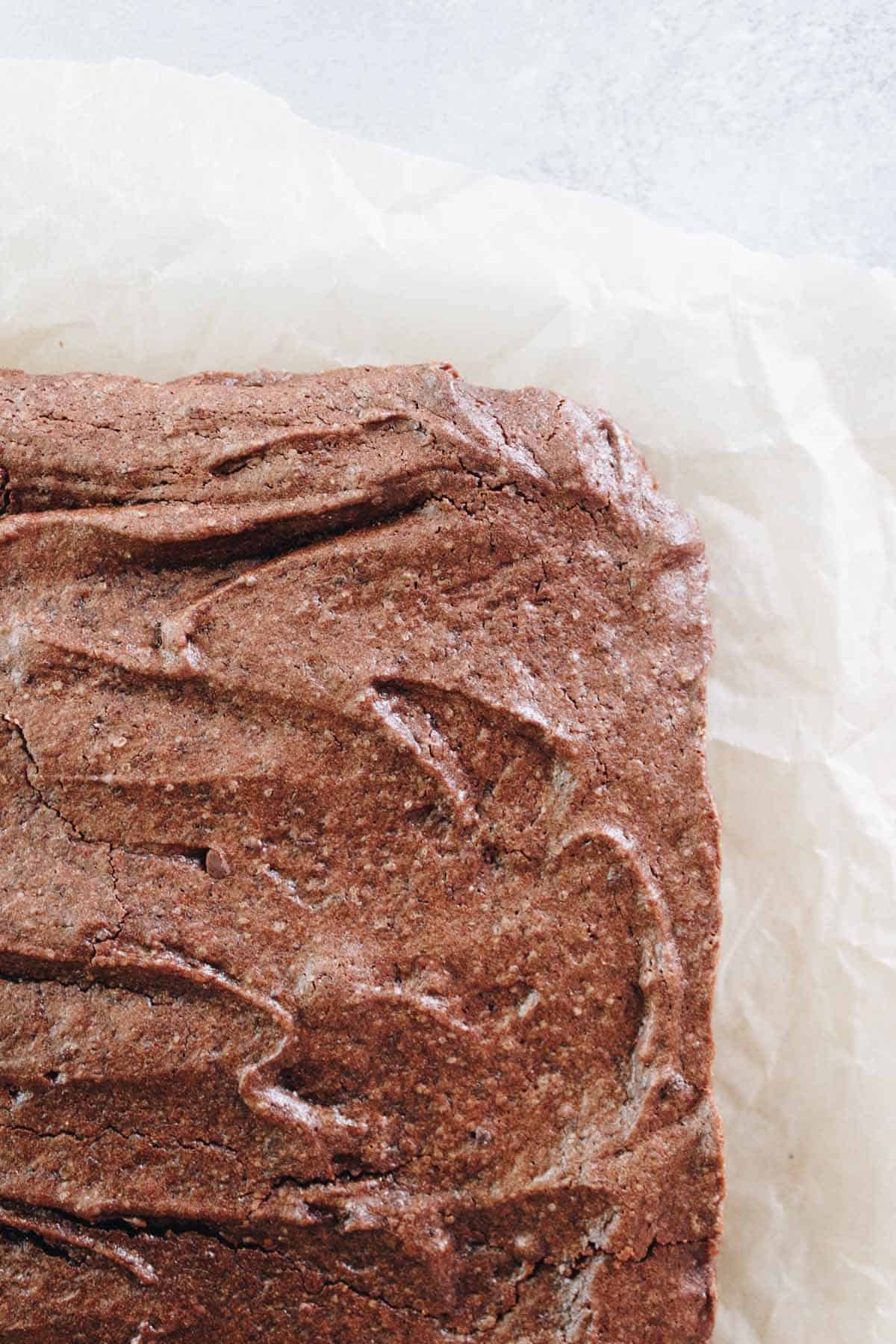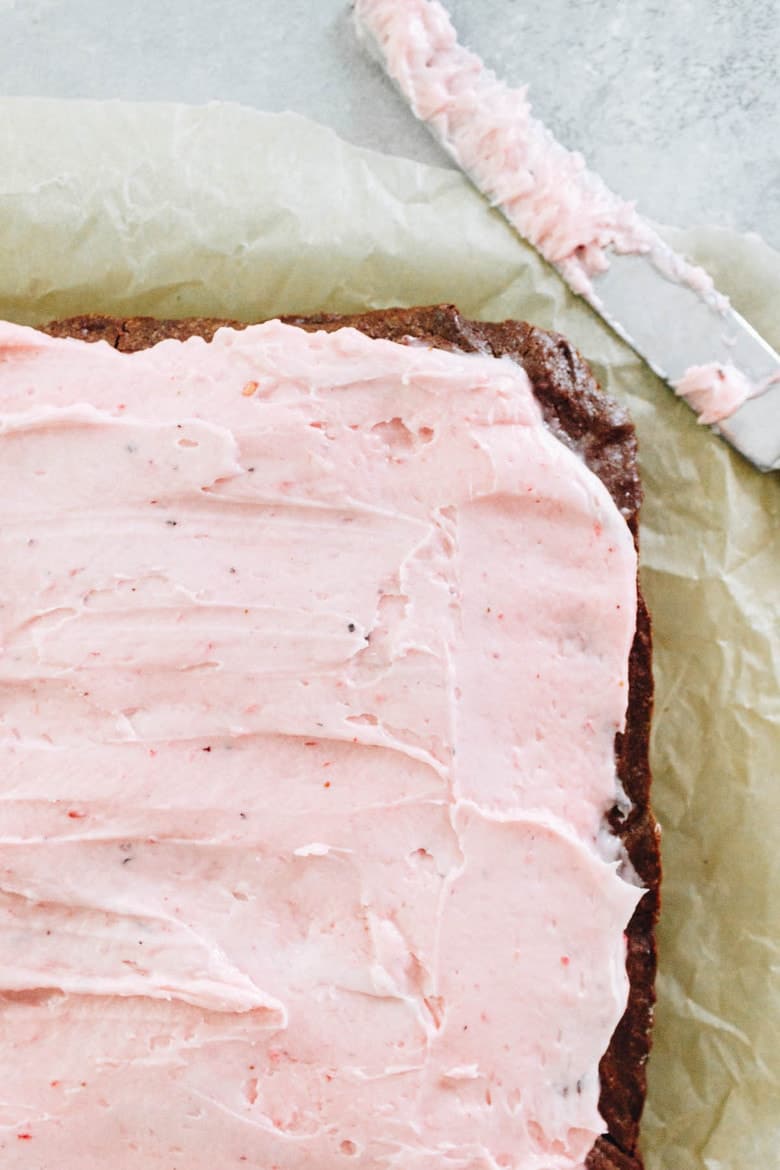 Gluten Free Brownies with Mixed Berry Buttercream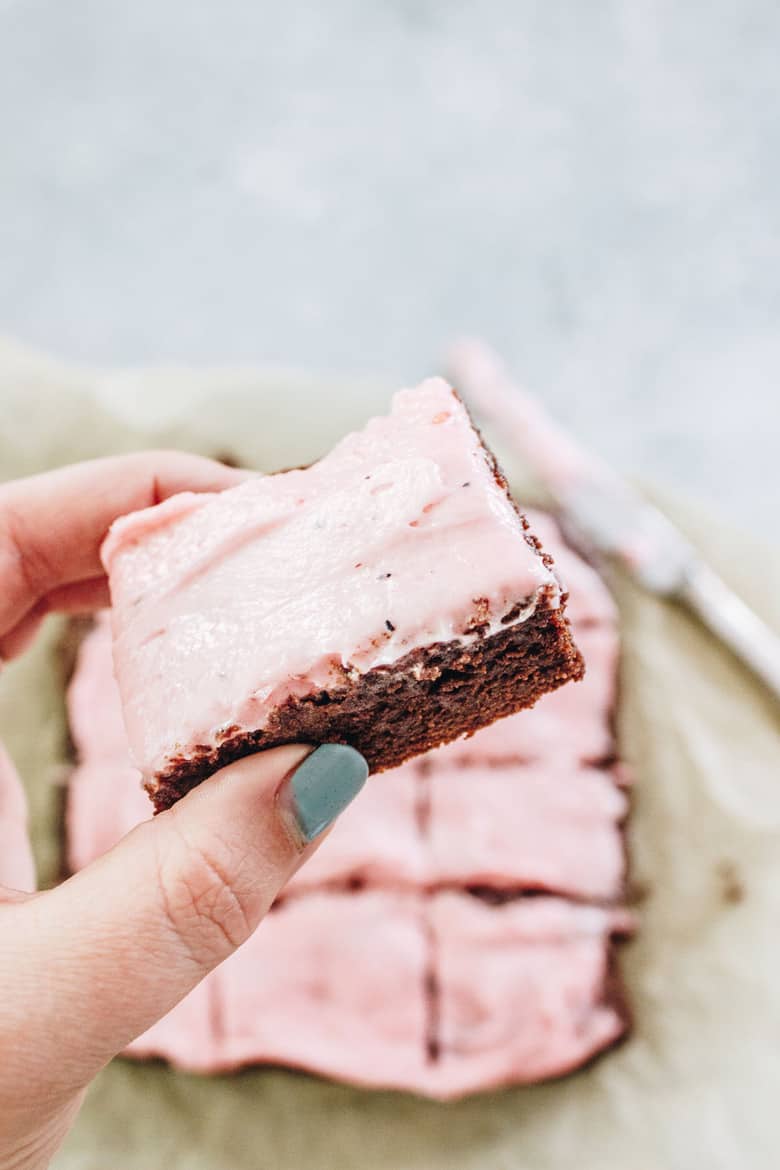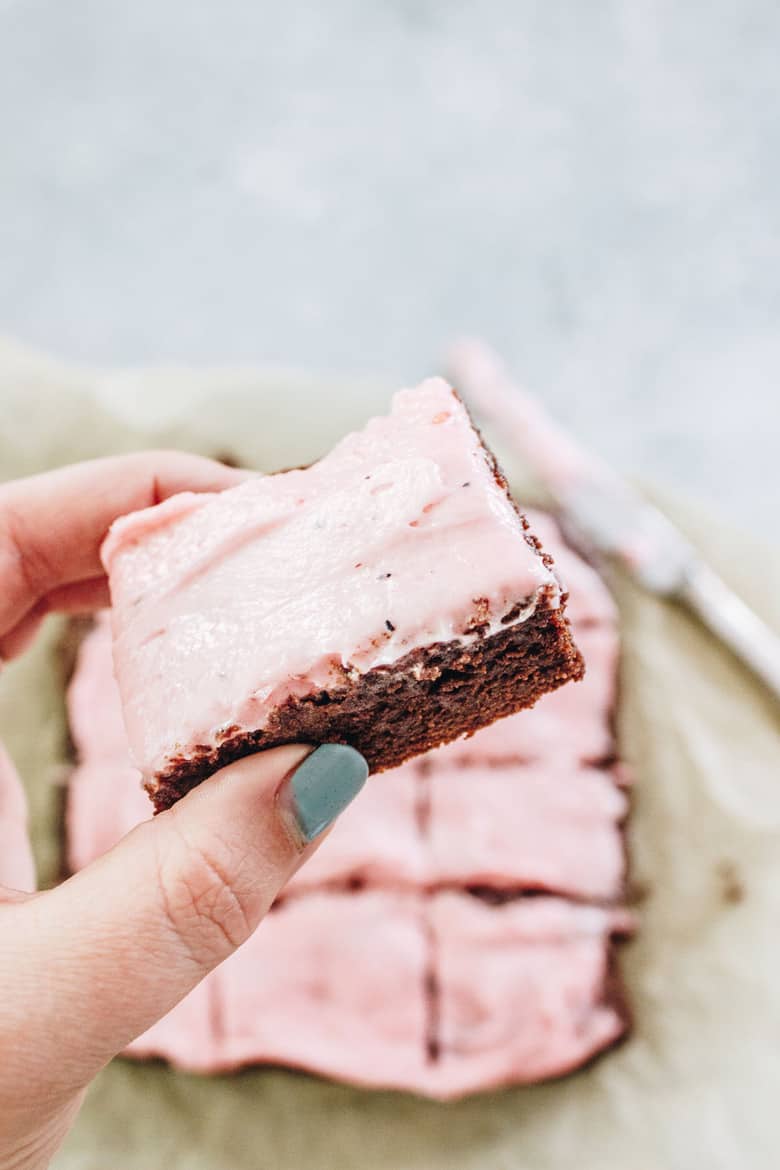 Ingredients
3/4

cup unsalted butter

3/4

cup organic cane sugar

1/2

cup cacao powder

1/4

cup organic brown sugar

2

large eggs

2

teaspoons vanilla extract

1

teaspoon espresso powder (optional)

1/2

teaspoon salt

3/4

cup Bob's Red Mill Gluten Free 1:1 Baking Flour
Mixed Berry Buttercream
1

cup prepared buttercream frosting

1

pint mixed berries ( I like raspberries + blueberries)
Instructions
Preheat oven to 350° F and line a 8x8 pan with aluminum foil or parchment paper, grease with butter.
In a large bowl whisk together all of the brownie ingredients until smooth. Bake for 15-20 minutes or just until set and a toothpick comes out clean. Cool completely before icing.
While the brownies are baking and cooling prepare the frosting by pureeing the berries and straining through a fine mesh sieve. Add 2 tablespoons of the liquid to the buttercream and whisk to combine. Use a knife to spread the frosting onto the brownies in an even layer.
by Lauren
Huge thanks to our friends at Bob's Red Mill for sponsoring this post! Check out more delicious healthy recipes, snag coupons and find stores near you at BobsRedMill.com!