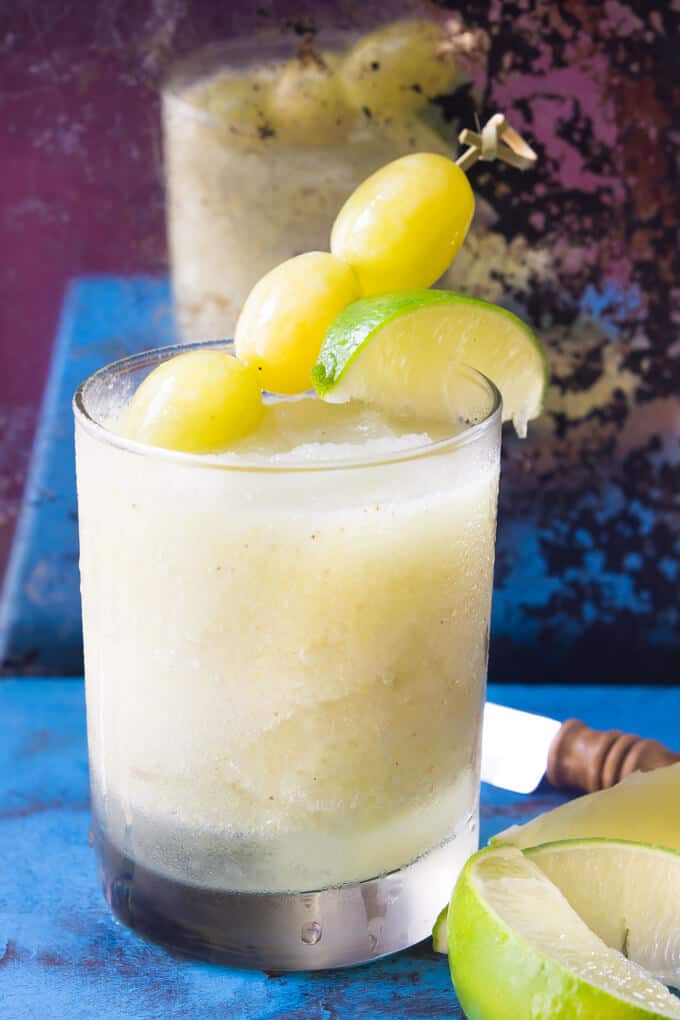 Yes, yes I know. Every food blogger imaginable is posting pumpkin spice lattes, and warm cocoa but I'm over here posting frozen margaritas. I HAVE NO SHAME.
Frankly it could be -10 degrees outside and I'd still be whipping up a batch of frozen margaritas on a random wednesday night but I probably wouldn't be blogging about them. BUT I know for most of you people it's still in the high 80's and I have to believe you'd rather have a frozen cocktail than a pumpkin spiced caramel apple toasted marshmallow hot chocolate…correct?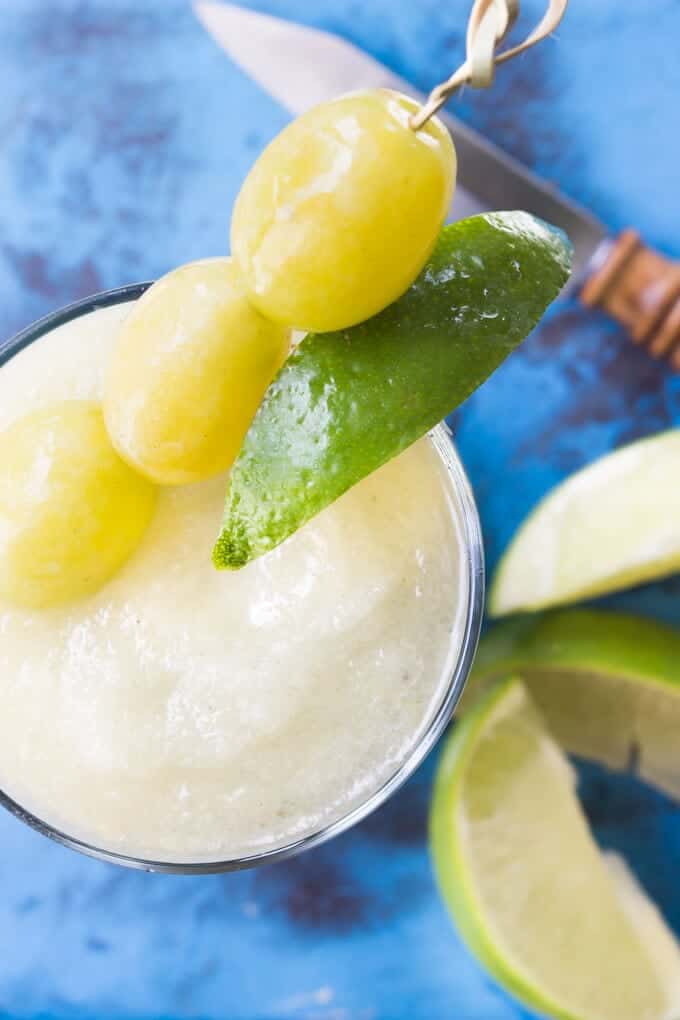 So the idea for this little concoction came the other day when I picked up a bag of cotton candy grapes. I'll admit I was skeptical that they actually tasted like cotton candy so as soon as I checked out I popped one in my mouth. HOLY CRAP! They taste just like cotton candy.
So when Alex met me for lunch and tried them we got to talking about how they taste like the cotton candy flavored frozen ice that the little shacks around town sell. (Fun Fact: I use to work at a snow cone shack in high school and when Alex and I met and I told him I use to work at a place called "The Snow Shack" so he though I had worked at a ski resort. That would have been WAY more cool.) So then I suggested we add tequila and make a fun grown up snow cone. Obviously.
They were fantastic! They taste just like I imagine a cotton candy snow cone would taste like if you dumped some tequila in it. Honest moment here, why didn't I think of that in college when I didn't care about artificial flavors, corn syrup, and artificial colors??? I guess I'm destined to just make my own which is A-OK with me if they taste like this!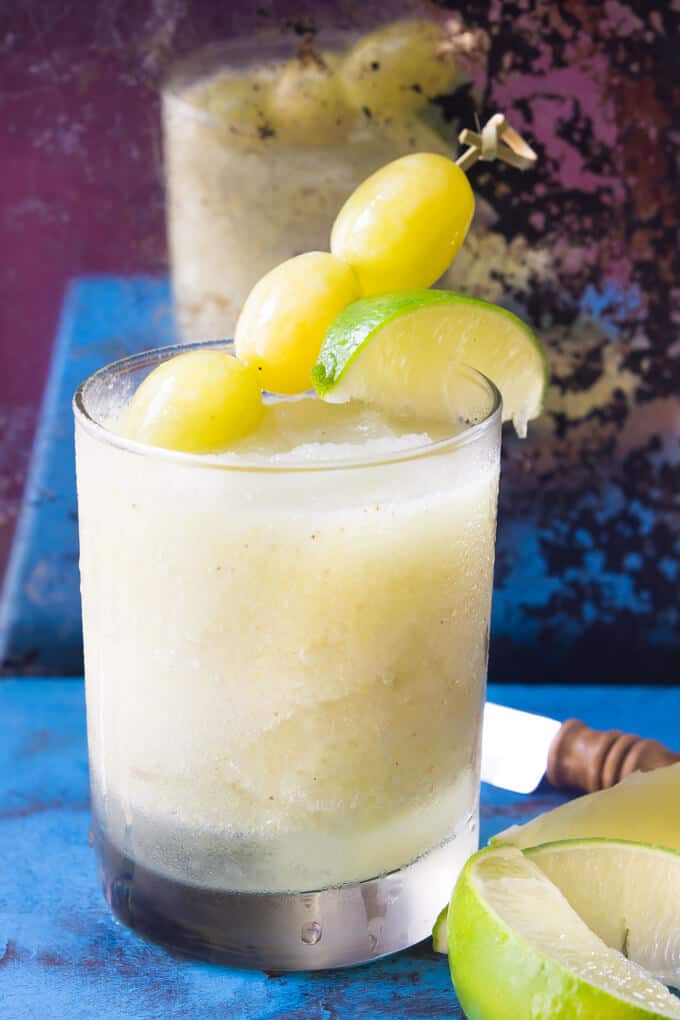 Frozen Cotton Candy Margaritas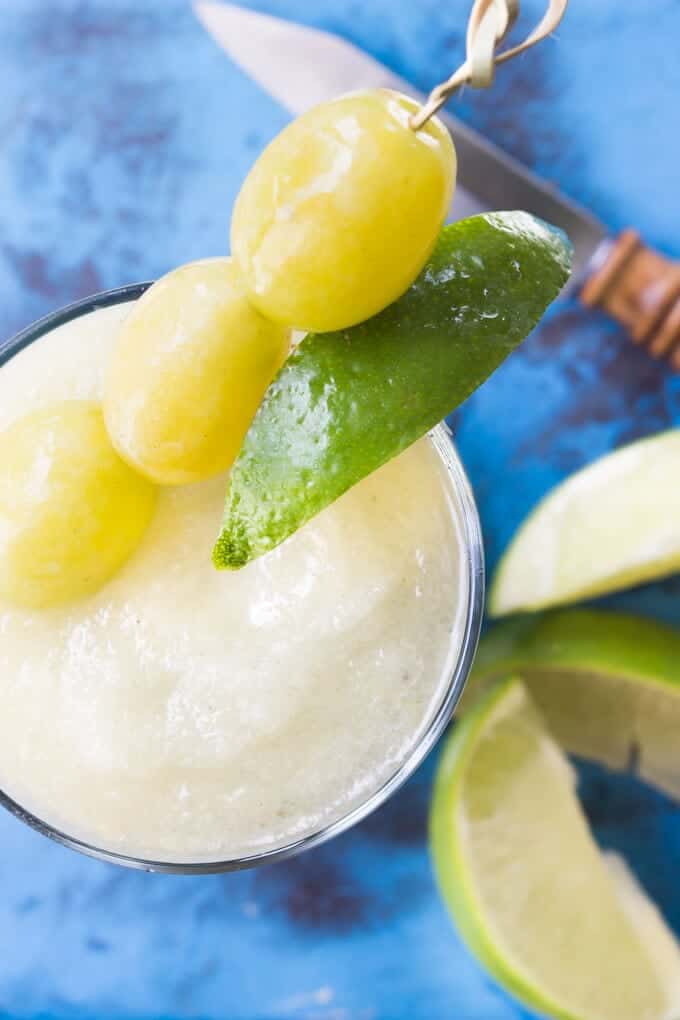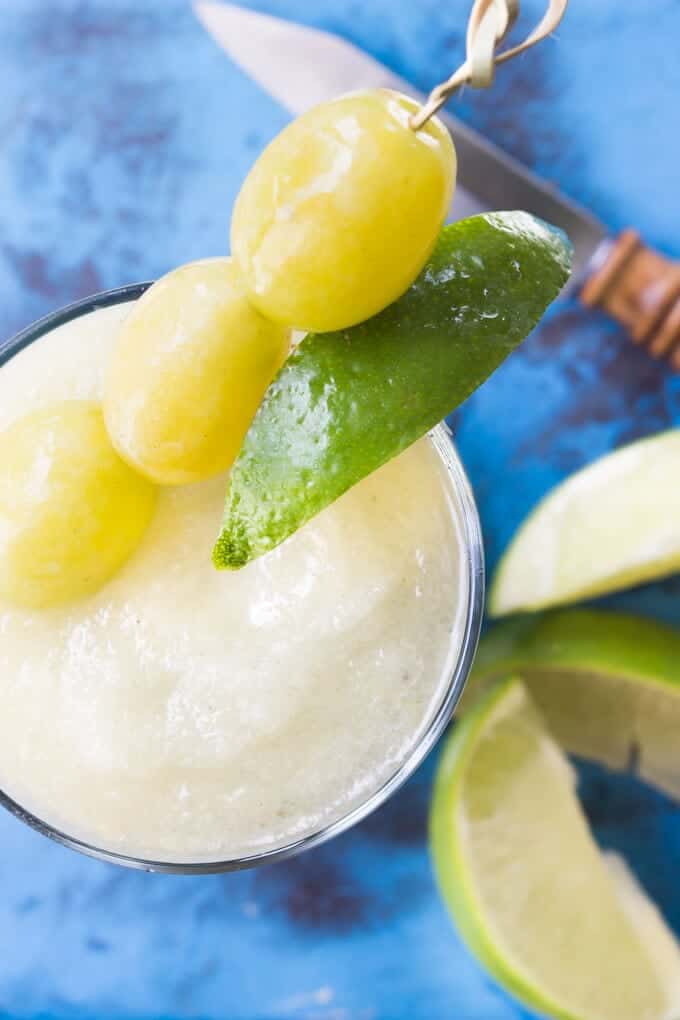 Ingredients
1.5

ounces fresh lime juice

3

ounces frozen cotton candy grapes

2

ounces tequila

Handful of ice.
Instructions
Place the ingredients in a blender and pulse until smooth. Garnish with extra grapes and a slice of lime.
by Lauren