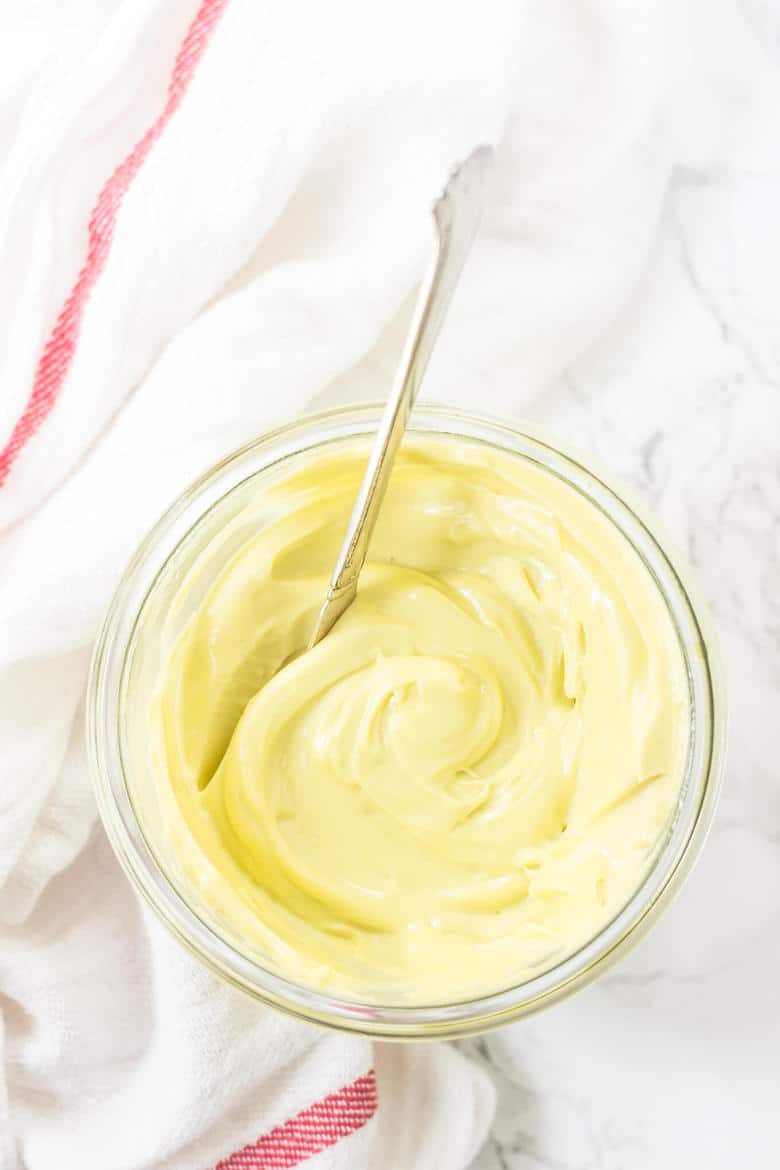 I'm the type of person that LOVES sauces. While ketchup is totally my fave mayonnaise comes in at a close second. I've been looking for junk-free mayo for awhile and while there's plenty of organic options they still contain junky seed oils. Enter this avocado oil mayonnaise.
I know what you're thinking…why make it when you could buy it from Primal Kitchen? I hear you and I have, numerous times. BUT even though I LOVE their mayo it always seems to be watery. Especially when mixed with something else to make a dressing or sauce. I want THICK mayo just like the southern staple Dukes's but you know, healthier.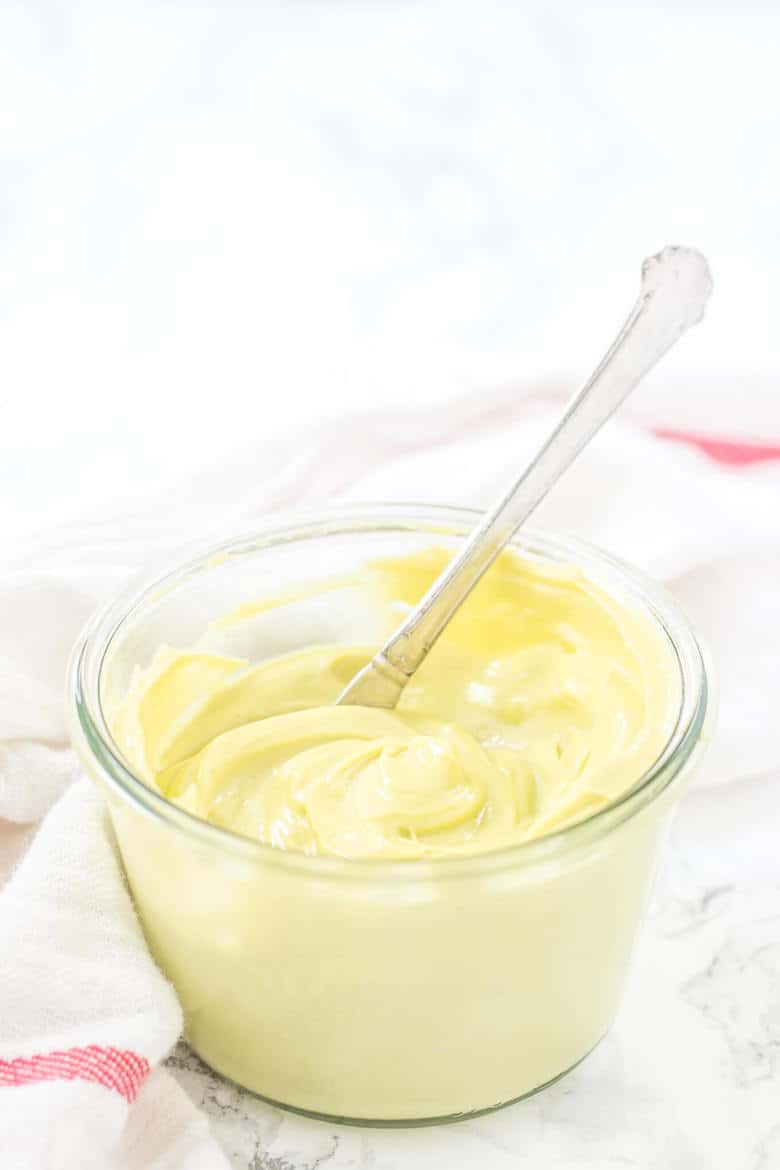 So, I decided to make my own and it couldn't have been simpler. Just a few ingredients and 5 minutes is all you need. You can use a blender or immersion blender which is what I use.
You'll just want to make sure you add the oil very slowly so it will thicken up!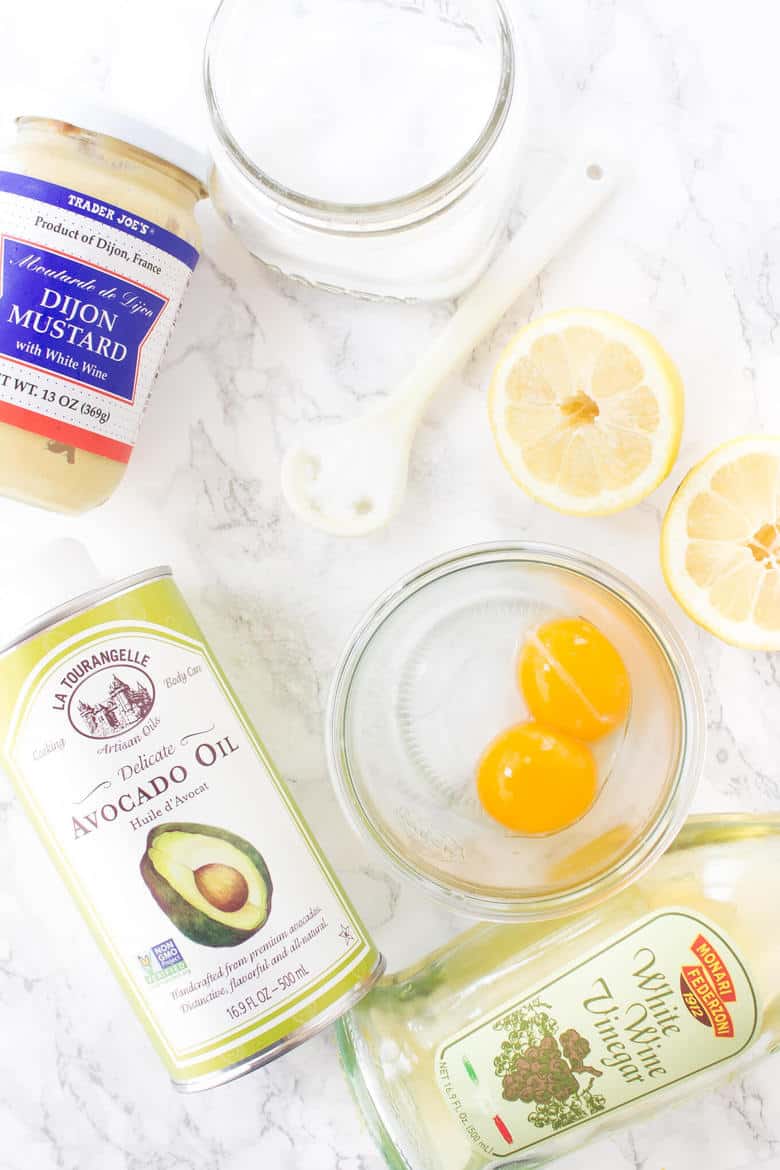 Just look at how thick it is!!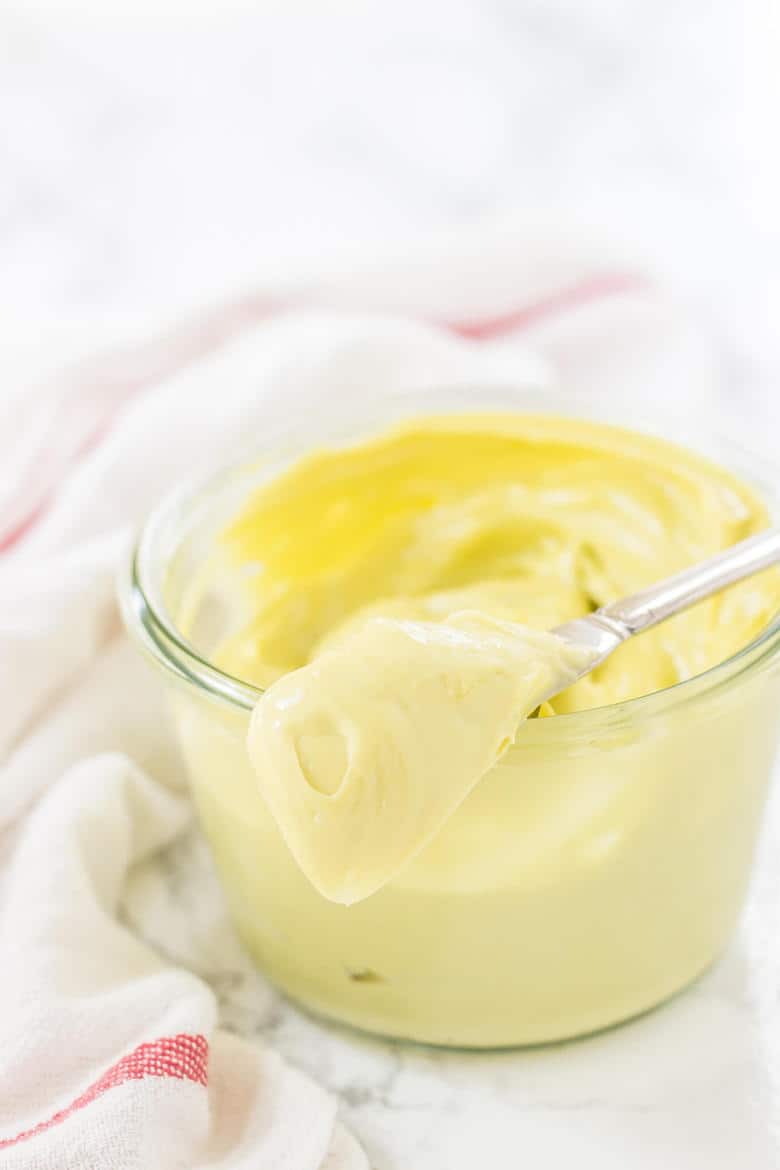 After blending give it a good stir with a spatula and transfer to a jar. It will keep for about a week in the refrigerator.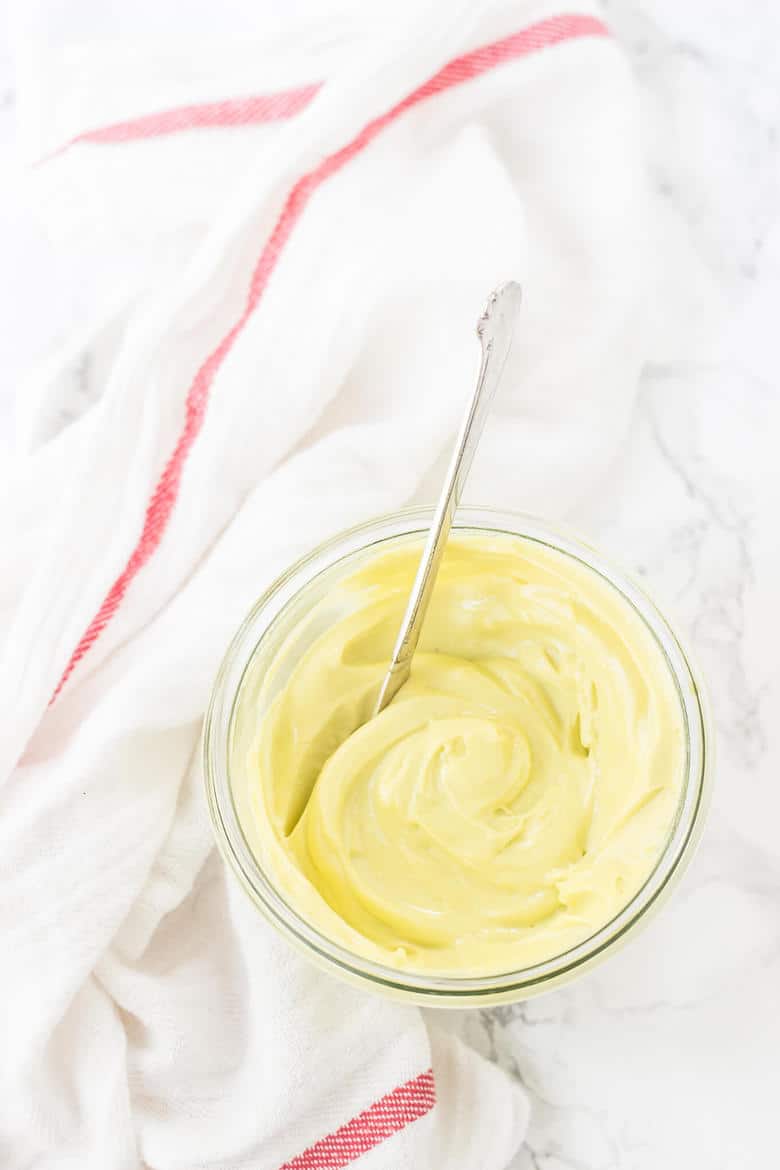 Avocado Oil Mayonnaise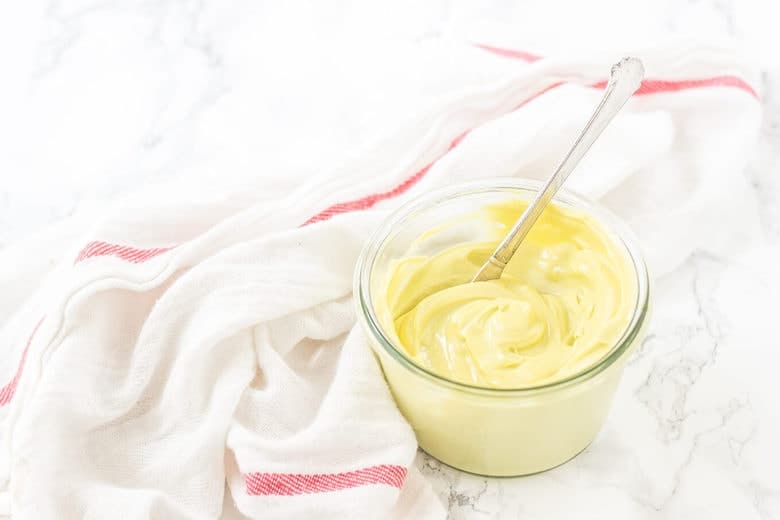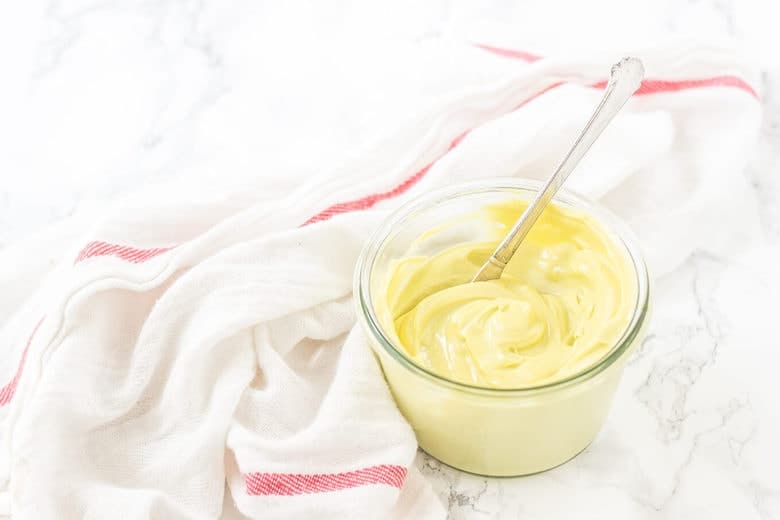 Ingredients
2

egg yolks

1

teaspoon lemon juice

1

teaspoon white wine vinegar

1/4

teaspoon salt

1/4

teaspoon Dijon mustard

1

cup avocado oil
Instructions
Place the egg yolks, lemon juice, vinegar, salt, and mustard in a jar and blend using an immersion blender until combined and slightly thick, about 30 seconds.
SLOWLY stream in the avocado oil a little at a time while blending with the immersion blender. You may have to move the blender up a down to incorporate the oil. It should start to thicken immediately. Keep going until you've added 1 cup of oil and then give it a good stir with a spatula. It should be VERY thick.
by Lauren