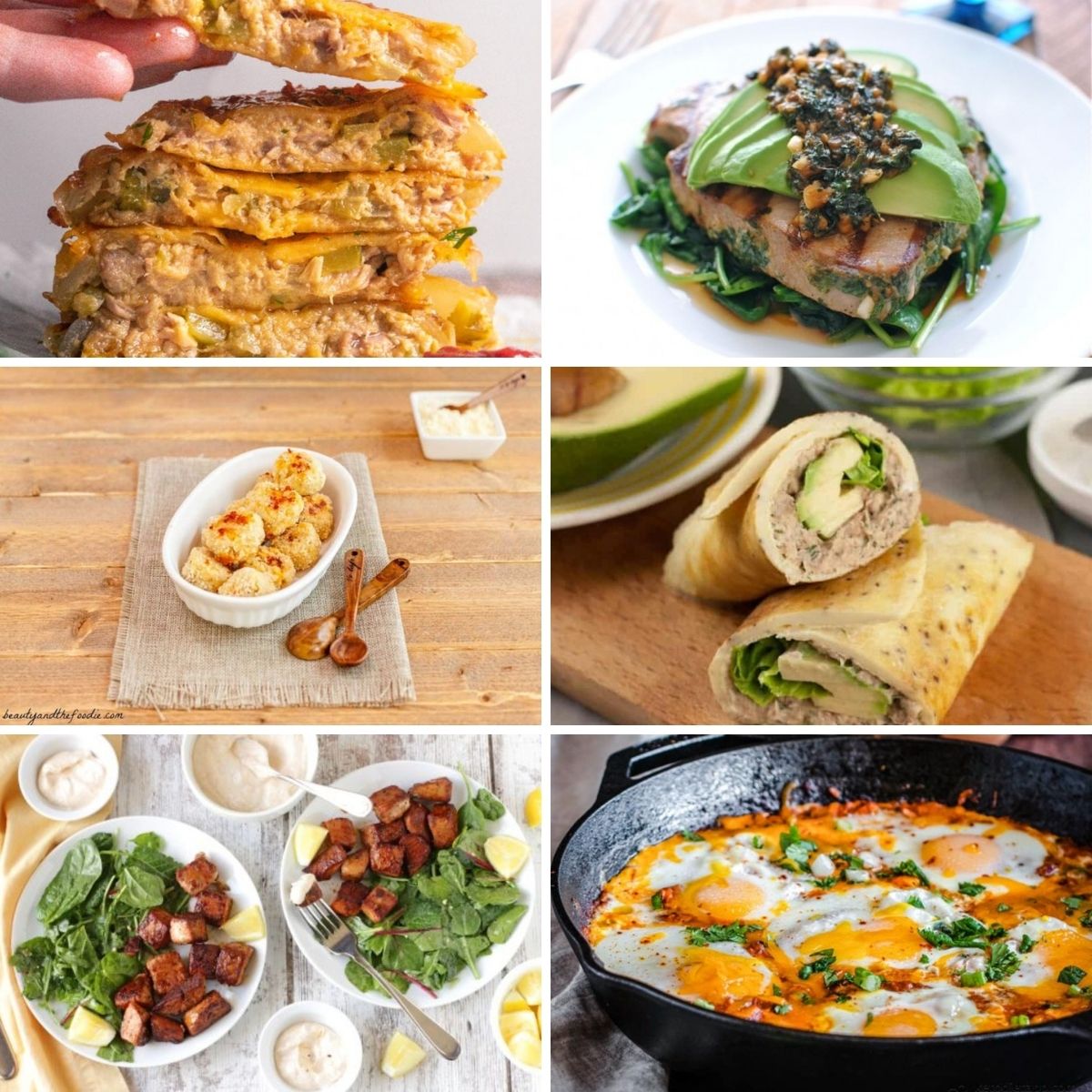 So, tuna and the keto diet: yay or nay? Well, let's start with the headlines. Tuna improves your:
heart health,
immune system function,
skin health, and
bone strength.
Tuna is naturally low in carbs, making it great for the keto diet, but is also low in fiber. This means it's less likely to fill you up on its own, so you'll need to pair it with healthy vegetables.
Thankfully, we have 30 irresistible keto tuna meals that will help you benefit from all that tuna has to give. Roll your sleeves up, and get stuck in!
Tuna salad stuffed avocado bowls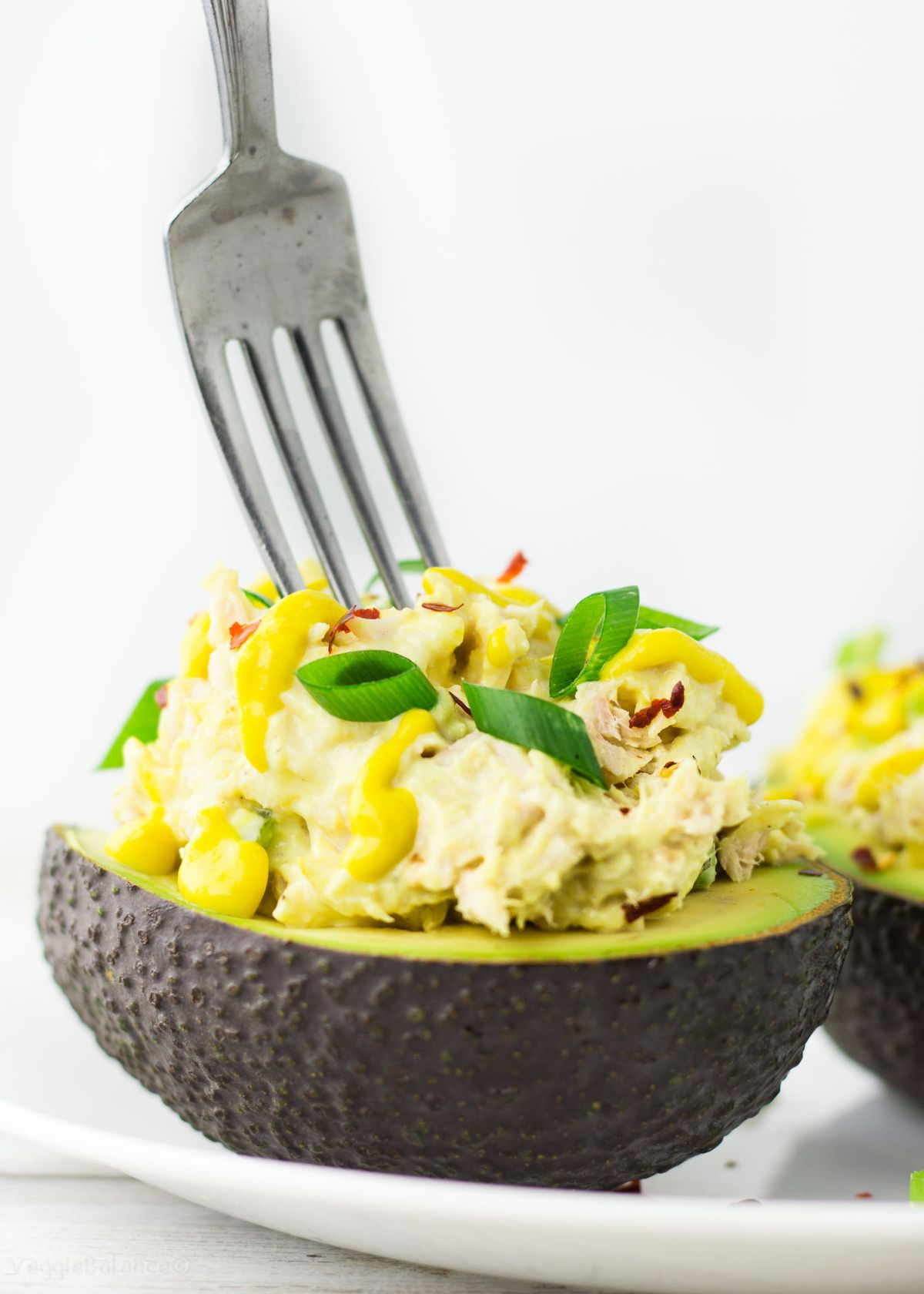 If you love to pile tuna salad onto your plate at every potluck then Veggie Balance has a keto tuna salad recipe that is just as delicious and low carb too. When something is only 6g net carbs and looks this pretty on a plate, then how can we resist?
Blackened tuna bites with cajun mustard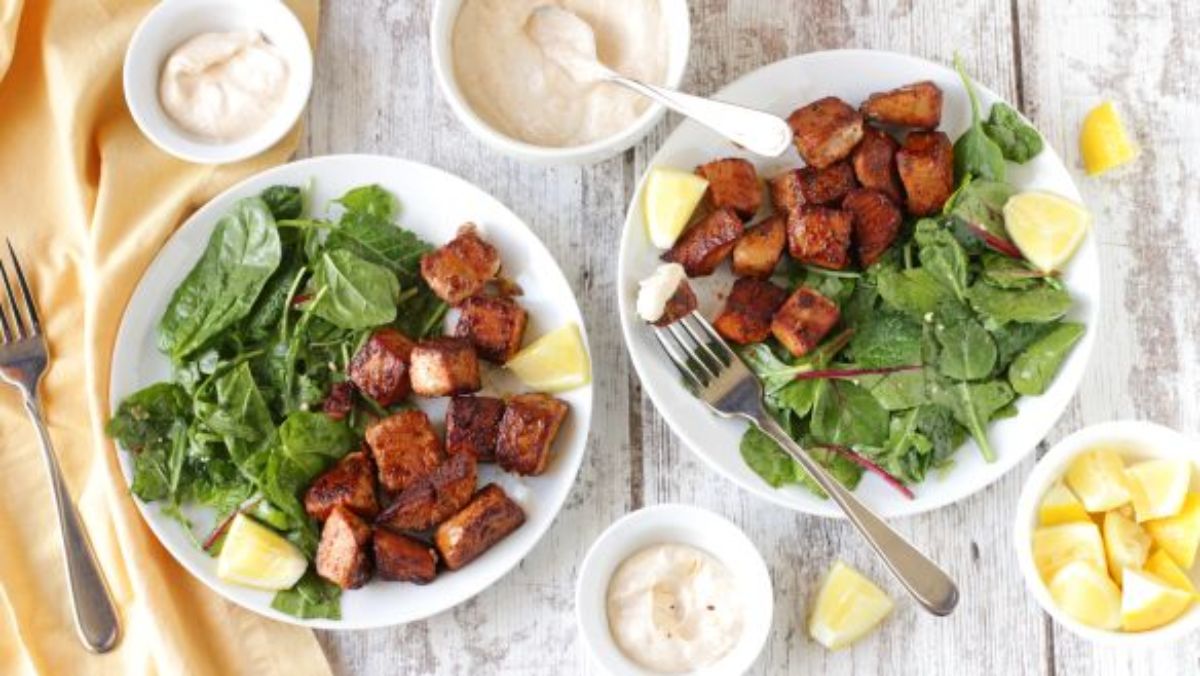 Speaking of spice, these blackened tuna bites dipped into cajun mustard will be lucky if they make it to the table. Food.com shows you how to make them in 20 minutes, so if you eat them all before supper then you've got time to make more!
Avocado tuna melt bites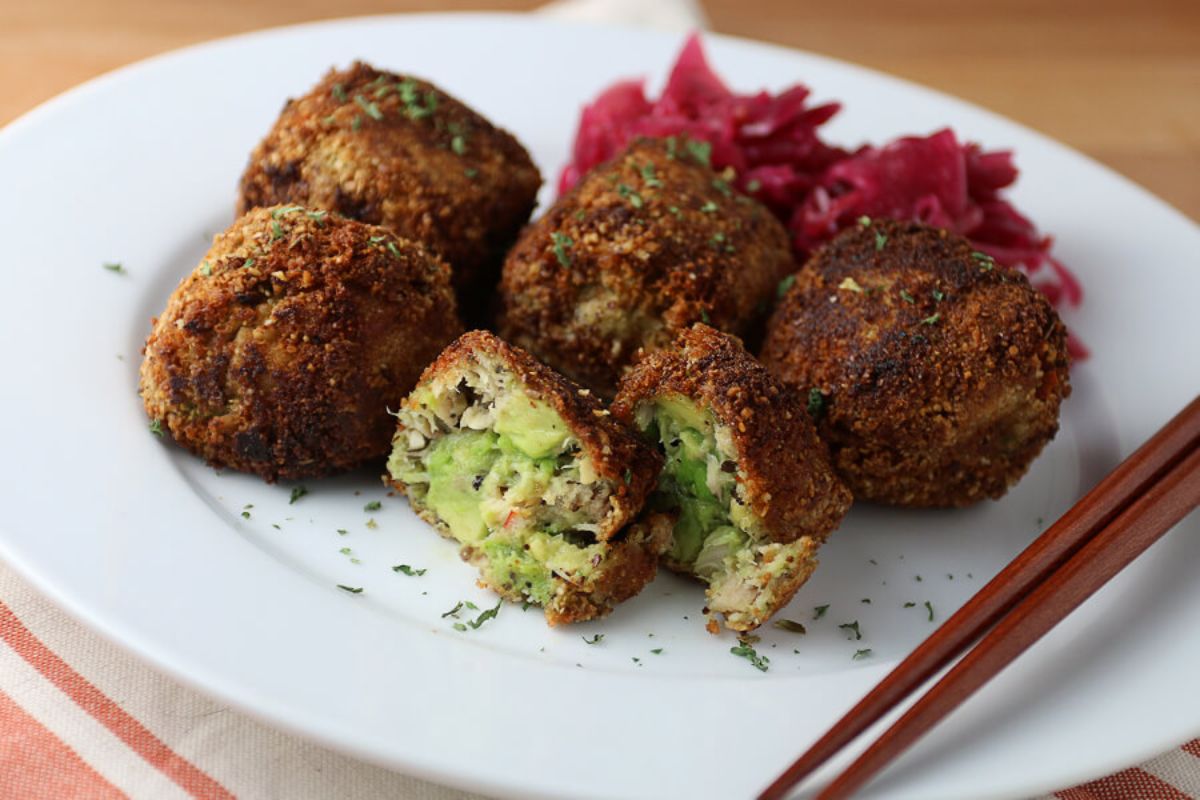 For the days when you need something easily portable, bite-sized, and filling, these avocado tuna melts from Ruled.me are the answer. Throw them into some Tupperware, maybe drizzle some chili sauce over them, and add some kimchi on the side and you've got a snack that will be the envy of all.
Low carb buffalo tuna bites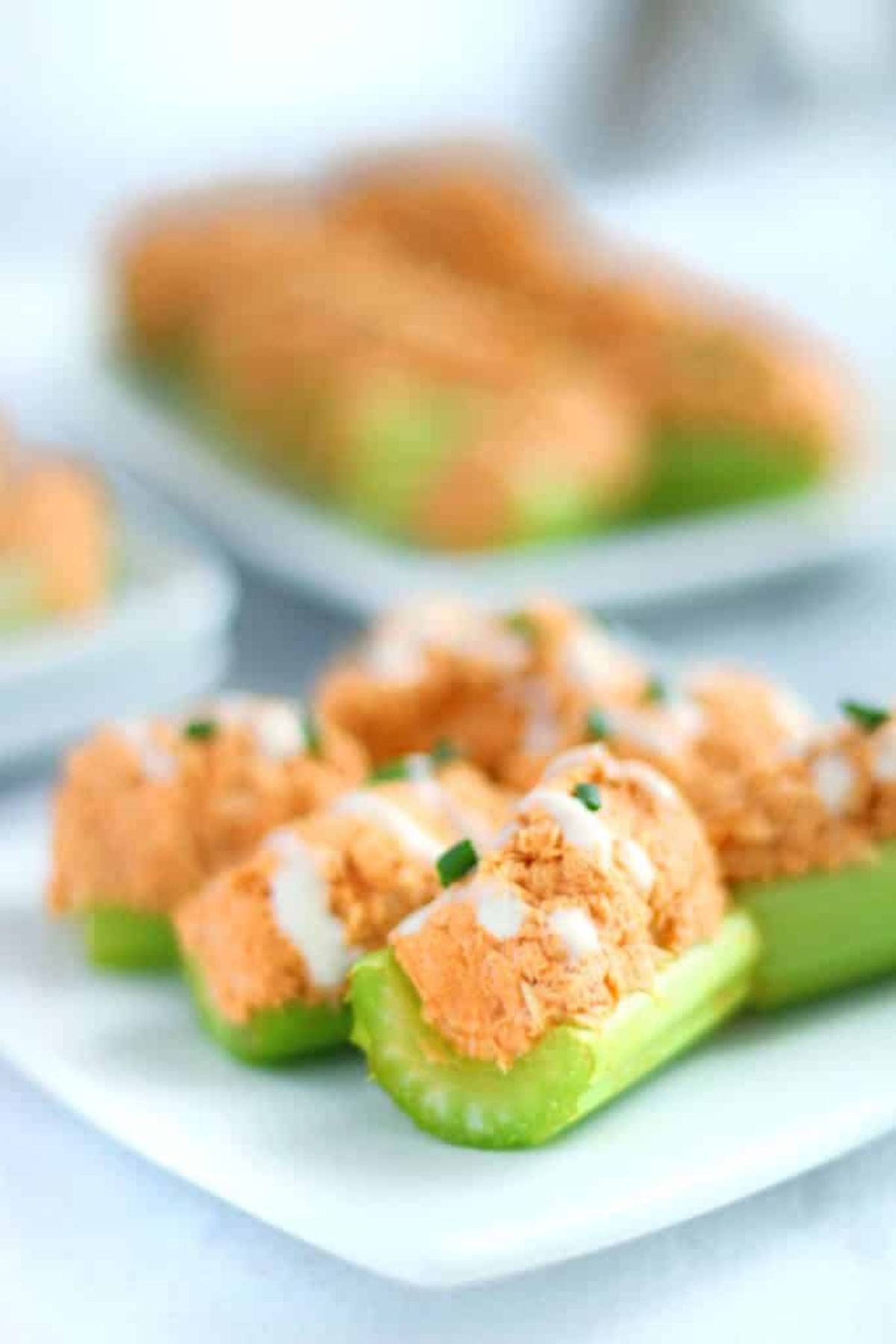 While carrying these beauties in your purse might be an issue, grabbing a couple from the fridge if you're at home for the day is easy. You can whip them up in minutes and Officially Gluten Free makes them with only 5 ingredients. You'll be tucking into spicy and tangy tuna yumminess in no time at all.
Spicy tuna melt cups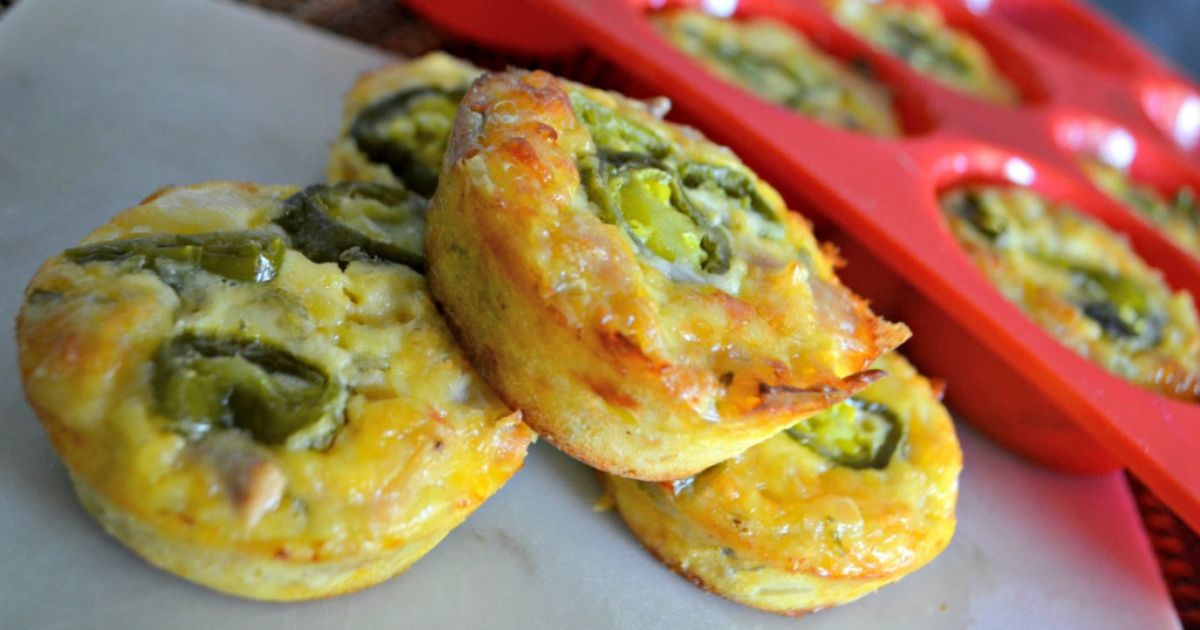 While this is another great snack idea, if you add some sauteed vegetables and a dip, these cups make a delicious lunch as well. Hip 2 Keto's recipe uses sliced jalapenos and pepper jack cheese to make sure that every mouthful packs a punch.
Onion and herb tuna cakes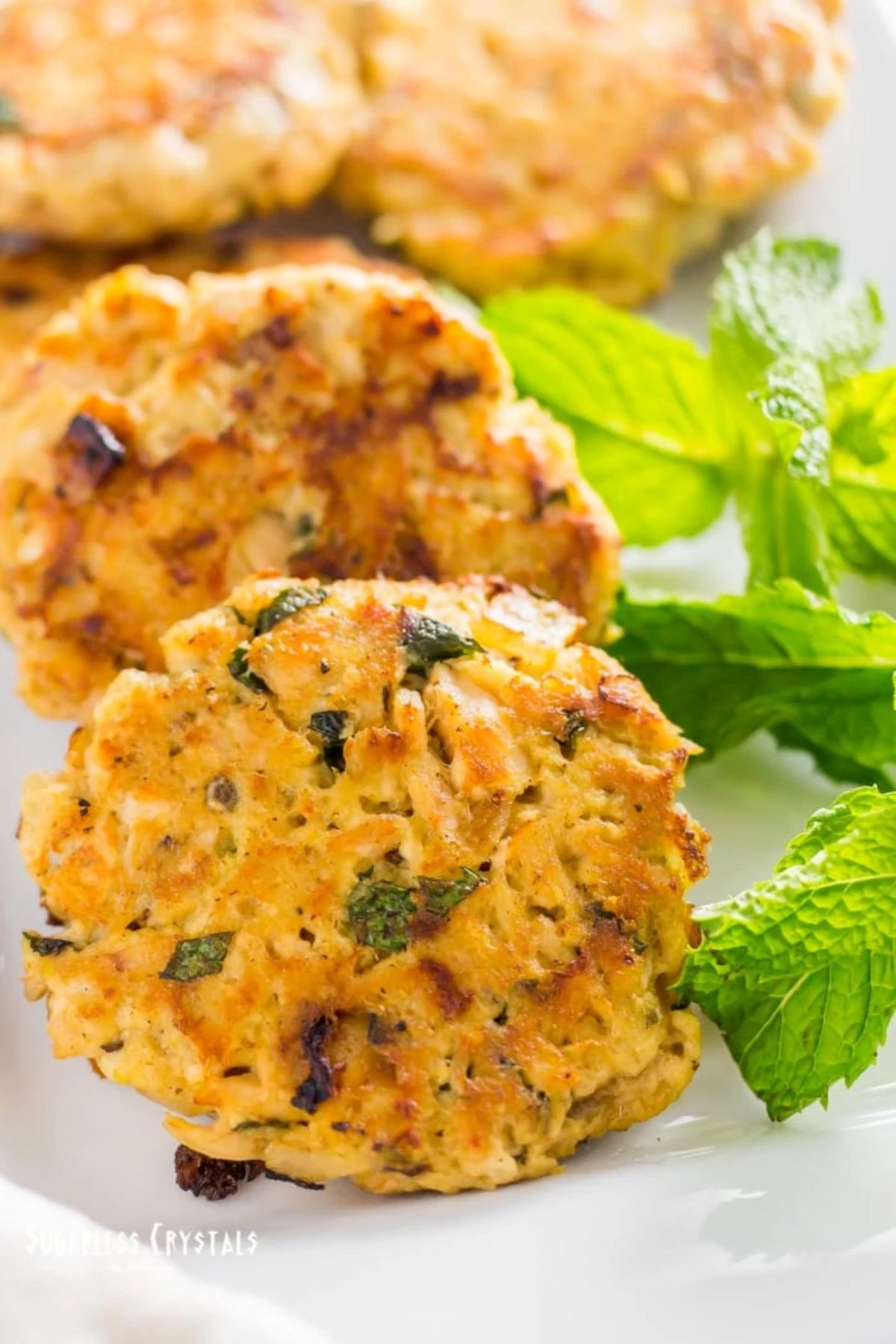 A super-quick supper option for those days when you don't have much time or headspace, these keto tuna cakes by Sugarless Crystals are really yummy. They're simple to make, and packed with both protein and healthy fats. Throw a leafy salad on the side with some sliced avocado and you'll be smiling all the way to dessert!
Tuna melt chaffle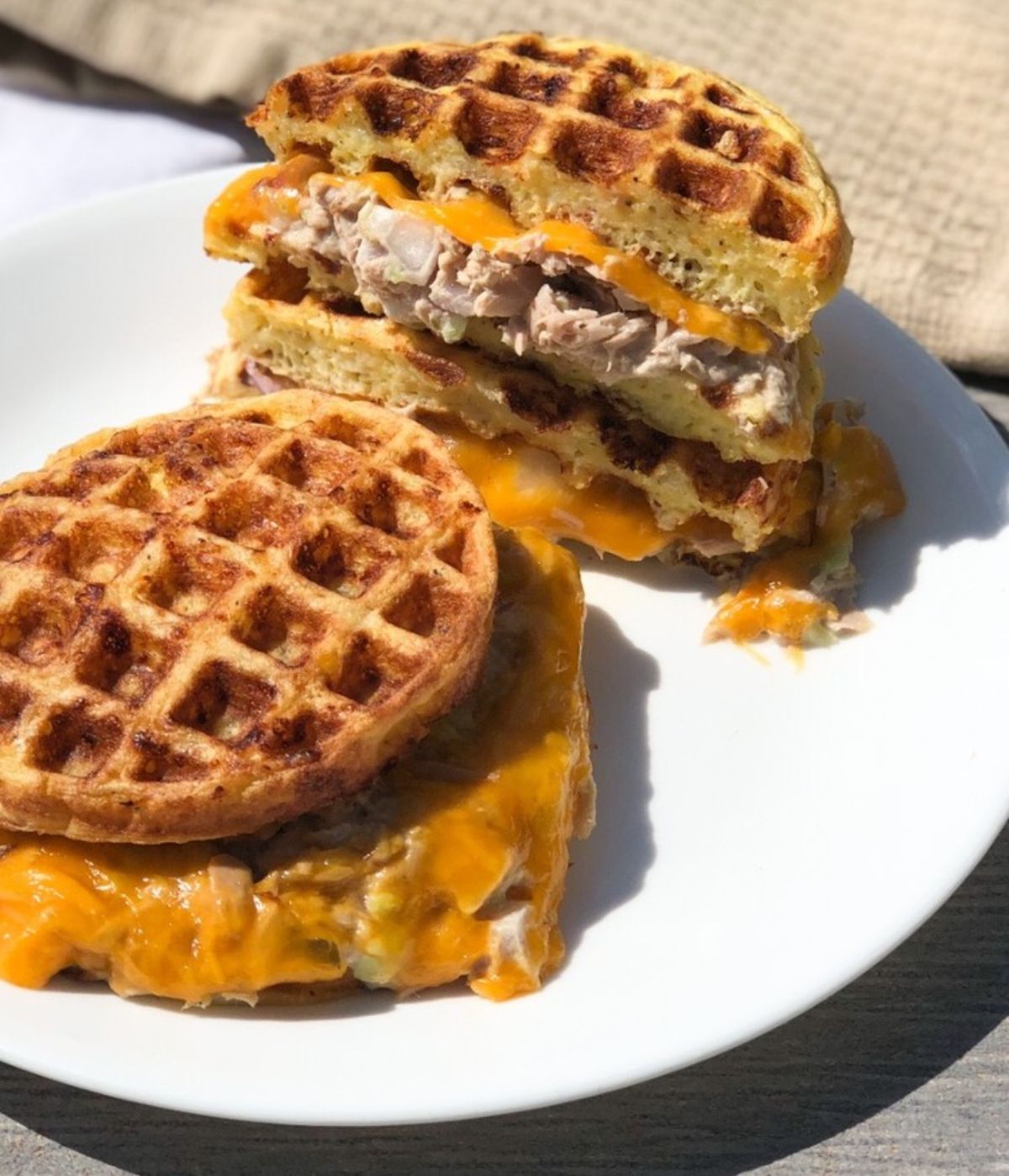 Now, don't get me wrong, but until recently I'd never heard of the chaffle. Boy, was I missing out! One of the more recent keto crazes, the chaffle is an egg and cheese waffle. Curbing Carbs has filled hers with gooey tuna melt, and I'm drooling just looking at it.
Keto tuna patties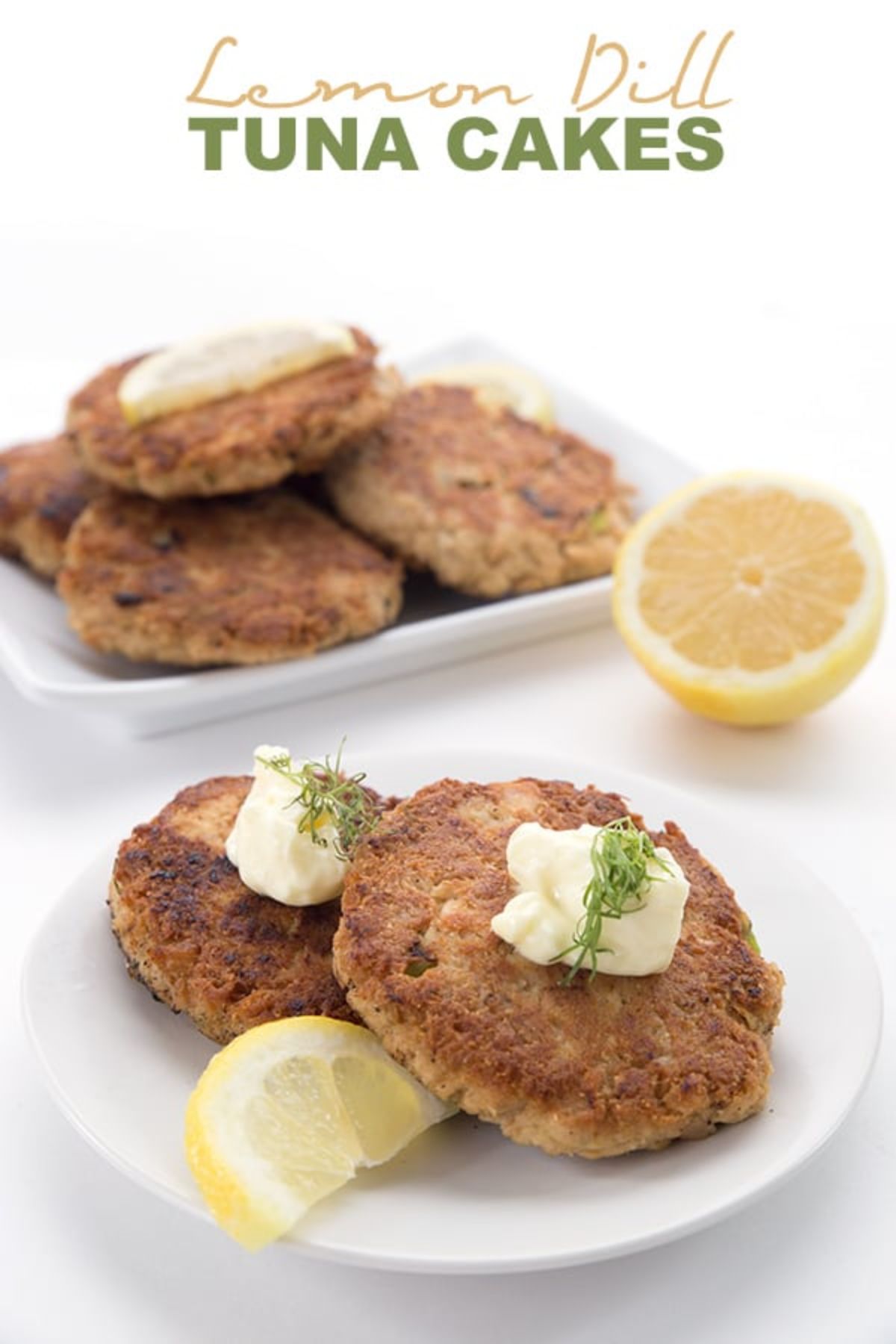 All Day I Dream About Food's lemon dill tuna cakes taste just as fresh as you'd expect them to with that delicious combination of ingredients. With less than 2g net carbs per serving, they're bound together with almond flour. If you're looking for a way to bring a little more interest to your canned tuna, then this is the way to do it.
Grilled citrus tuna steak with avocado and spinach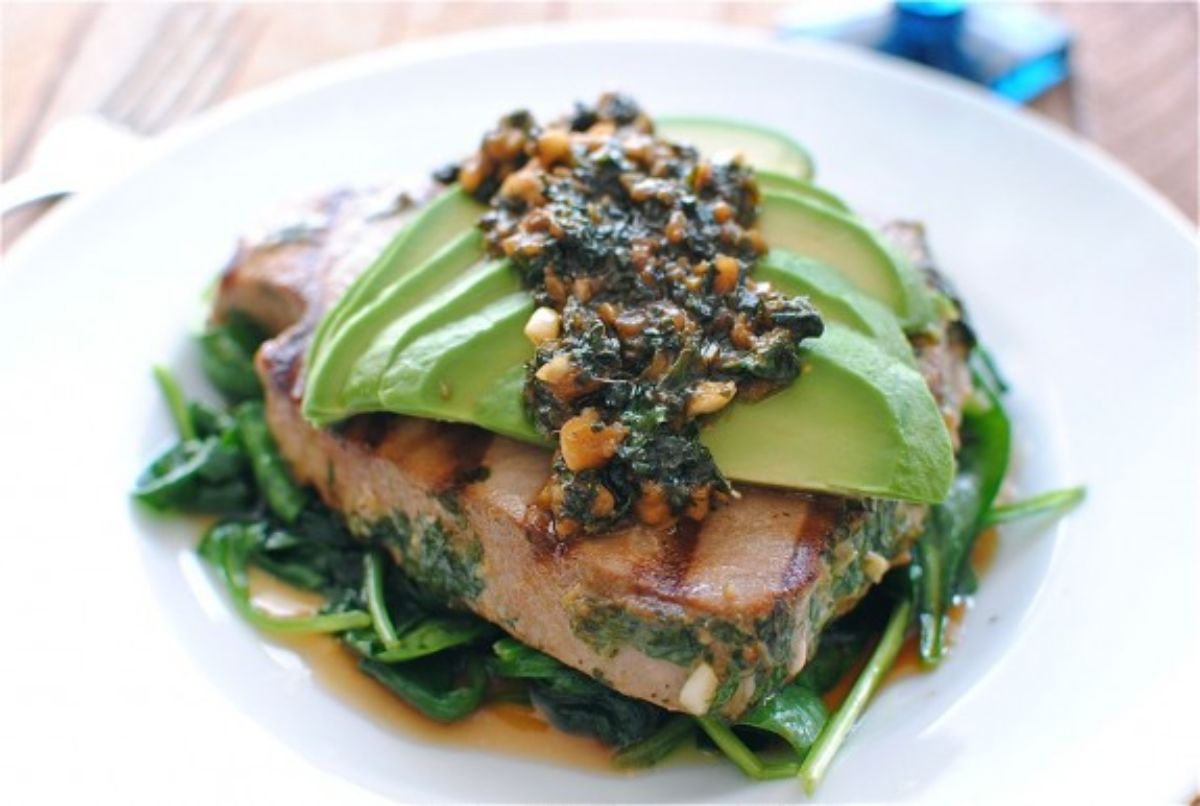 I love a good tuna steak. With 5 minutes to rustle something up for dinner, I will season and sear a tuna steak, pop some slices of avocado, mozzarella and tomato on the side and dig in. This is my happy place. But sometimes my happy place needs shaking up a bit. Enter Bev Cooks and her mouthwatering citrus tuna steak. Ginger, garlic, cilantro, lime juice, soy sauce, and avocado – what more could I ask for?
Tuna shirataki spaghetti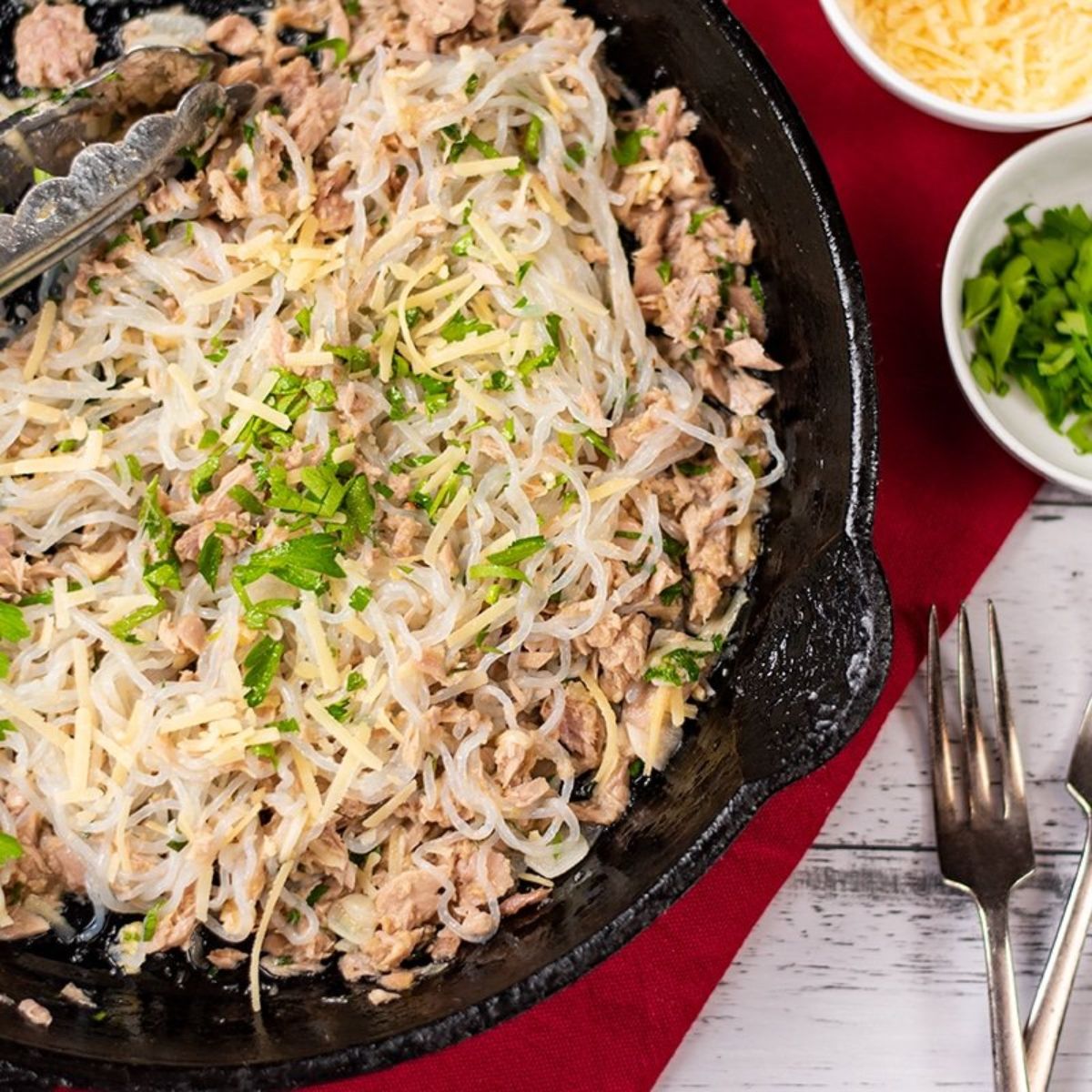 Shirataki spaghetti is a great low carb pasta alternative. Light and able to hold creamy sauces, it mixes well with the tuna here in My Keto Kitchen's recipe. At a staggering 1g net carbs per serving, you can keep the leftovers in the fridge for tomorrow's lunch. Then you get to eat it twice!
Mexican blackened ahi tuna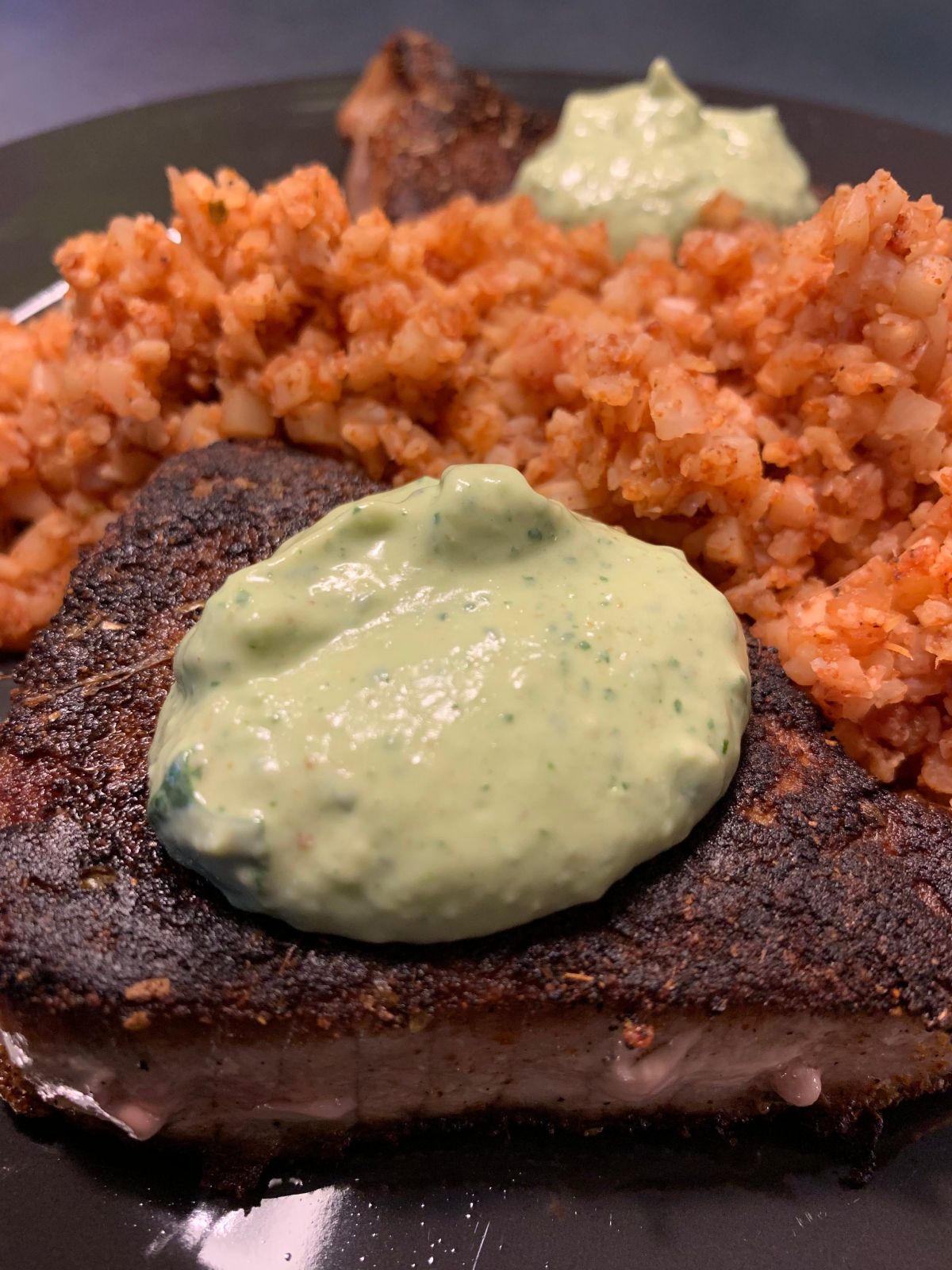 Cluttered Kitchen Keto admits that this recipe is pretty busy. You're making a spice blend, cauliflower rice, tuna, and crema, but believe me when I tell you that it's worth it. Also, involved as it may be, it only takes 30 minutes (which is my cut-off for a weeknight supper). The Mexican flavors of this dish really are beautiful and, if you follow the directions, you'll end up with extra spice blend leftover to add to anything else you fancy.
Easy cheesy baked tuna balls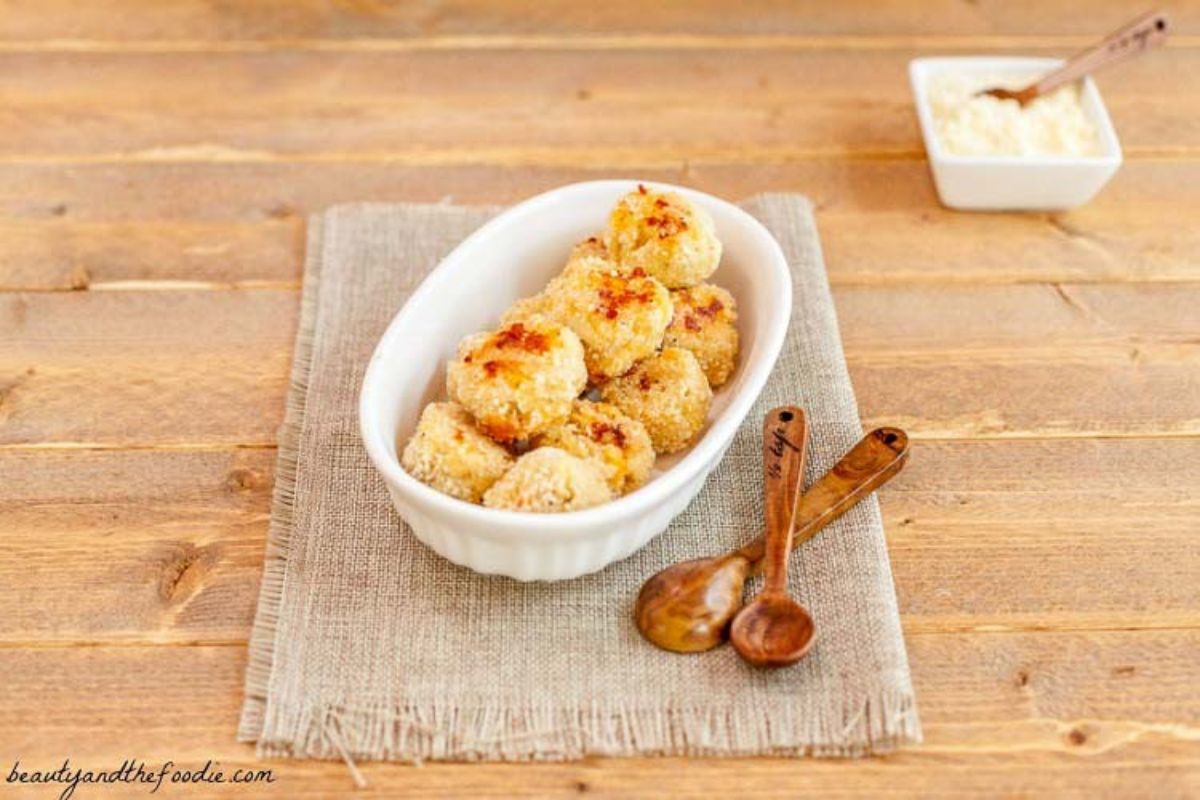 Whip up a batch of these delicious appetizers and you might find you have the same problem that Beauty and the Foodie had: her family scoffed them all before she could finish making the dip! If you are quick enough then you'll be able to enjoy these low-carb gluten-free bites with the creamy dip she's created.
Cabbage noodle tuna casserole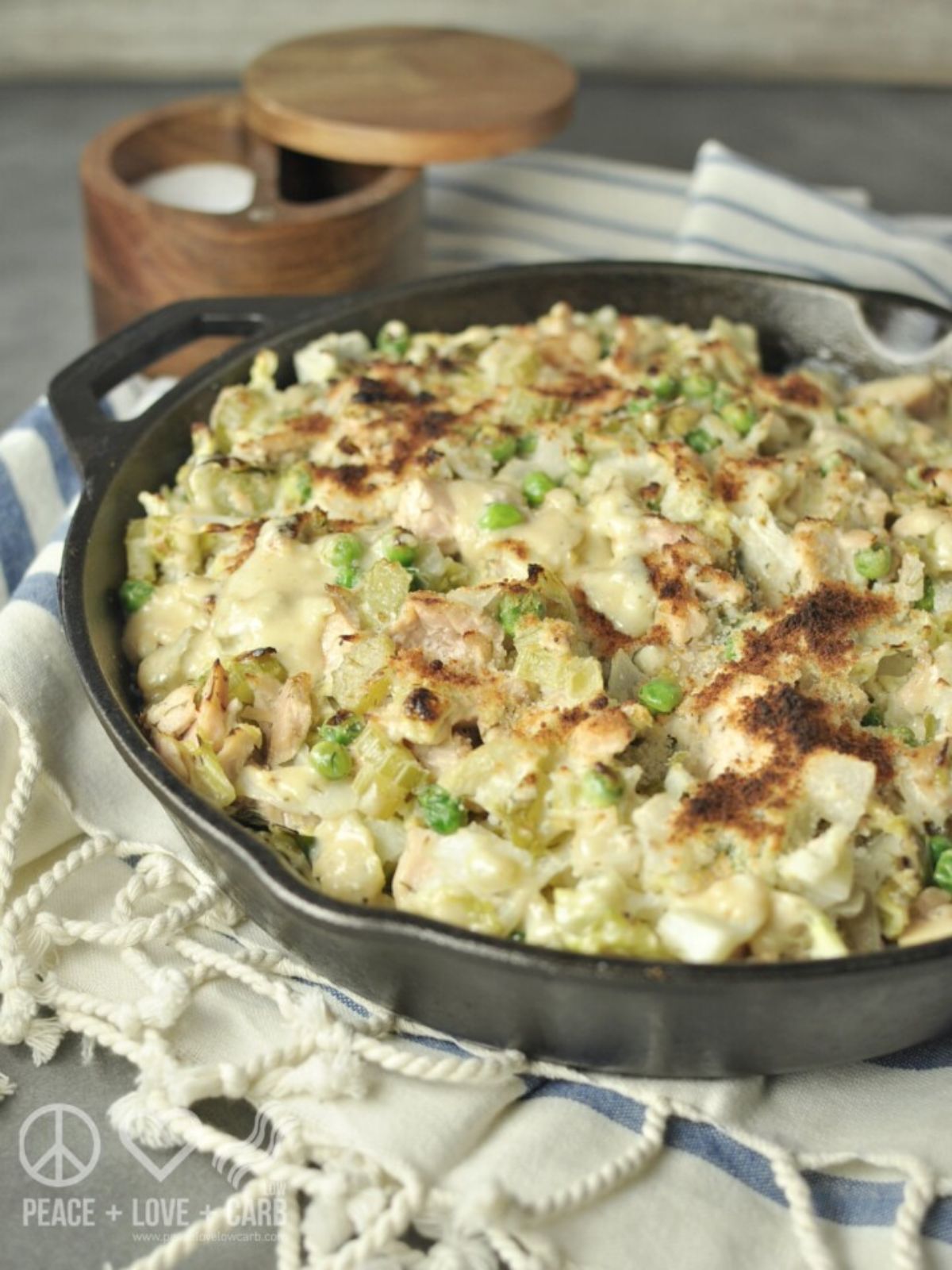 There are a couple of tuna casseroles in this list because it is a tried and true path to full and happy diners. This version from Peace, Love, and Low Carb uses cabbage instead of the traditional pasta, and it gives you just enough texture to compliment the creamy tuna sauce.
Tuna shakshuka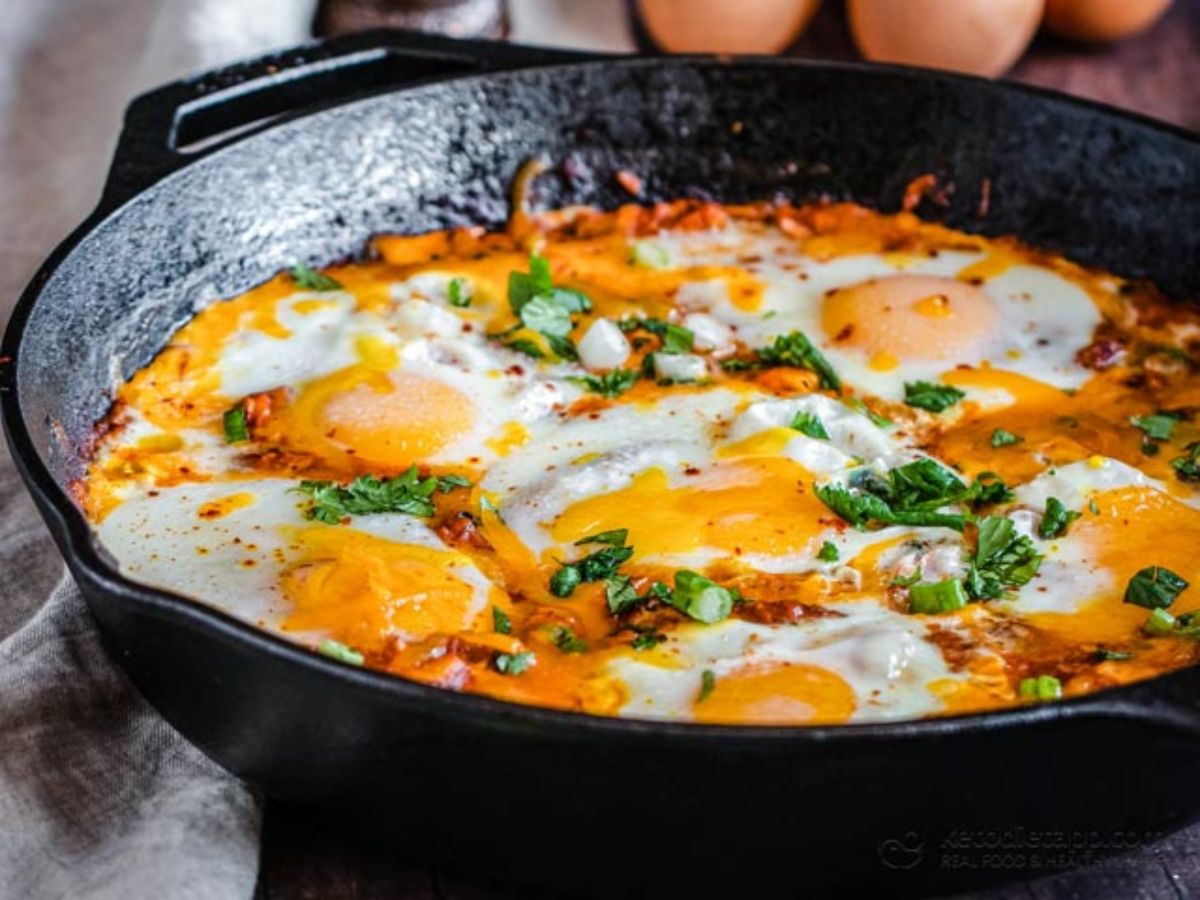 Shakshuka is one of my favorite breakfasts: warming, spicy, and full of delicious flavor. Keto Diet App has gone one better, taken the Middle Eastern classic and added tuna. The beautiful blend of turmeric, cumin, and paprika is still there, just with added protein!
Spicy tuna melt muffins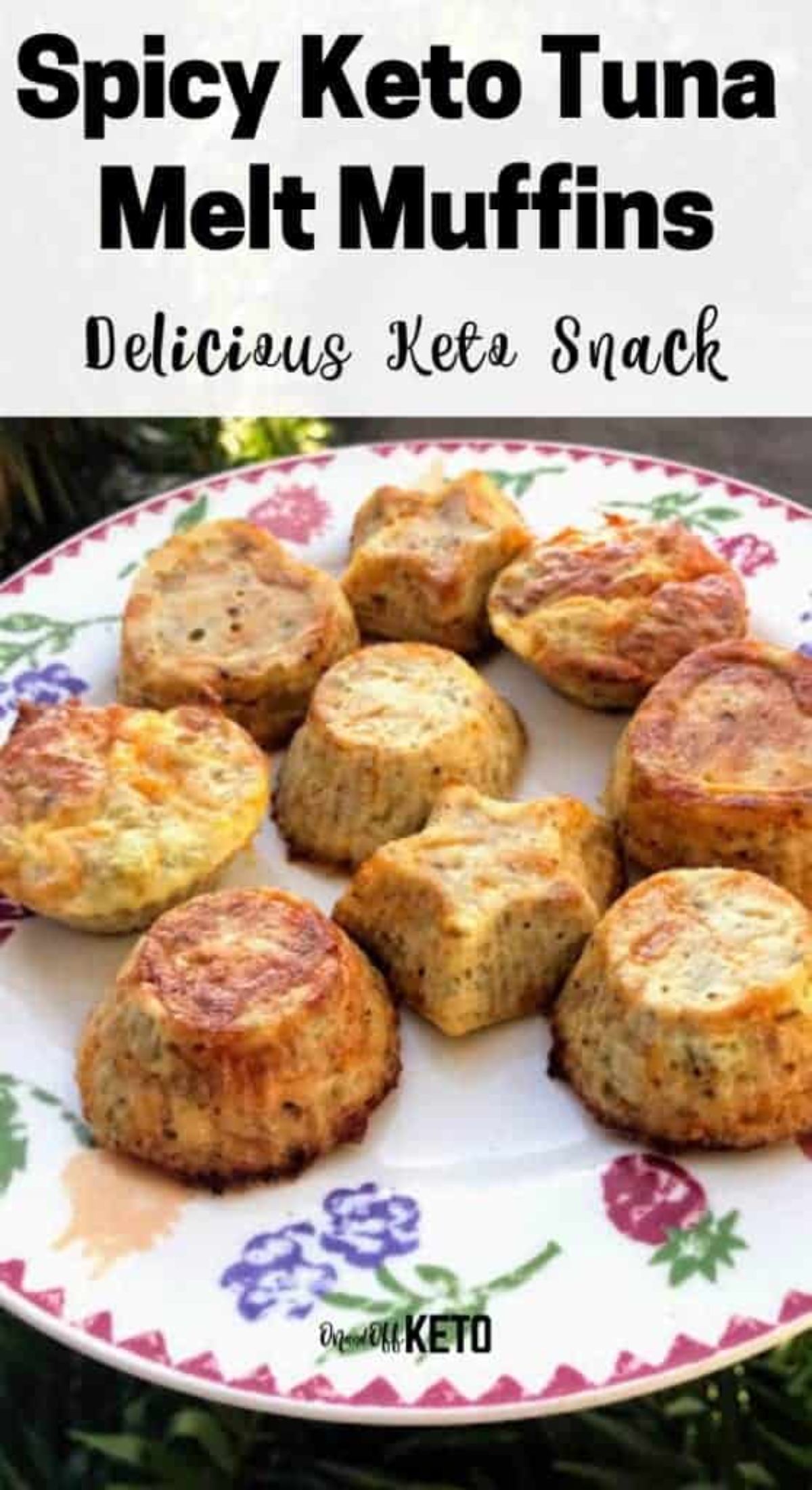 A version of On and Off Keto's egg cups and great for getting your kids to eat more vegetables, these tuna melt muffins are keto-friendly and veg-packed. They also freeze really well, meaning you can whip them out, warm them up and add some greens for a quick supper in no time at all.
Keto tuna mornay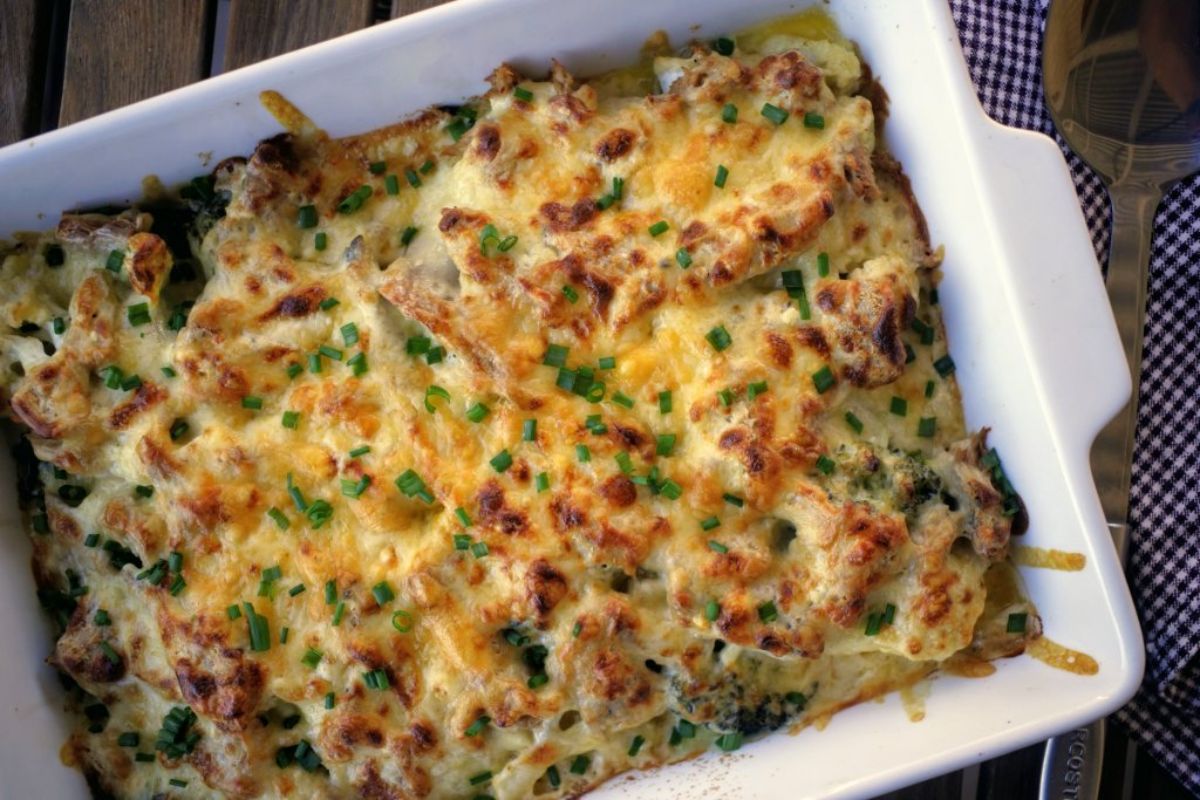 This keto version of an Old-School classic from Have Butter Will Travel will keep your whole family happy. Made with tinned tuna, super-simple, and low in carbs; you'll love it and your kids will love it. Wednesday night supper awaits!
Tuna egg salad with sour cream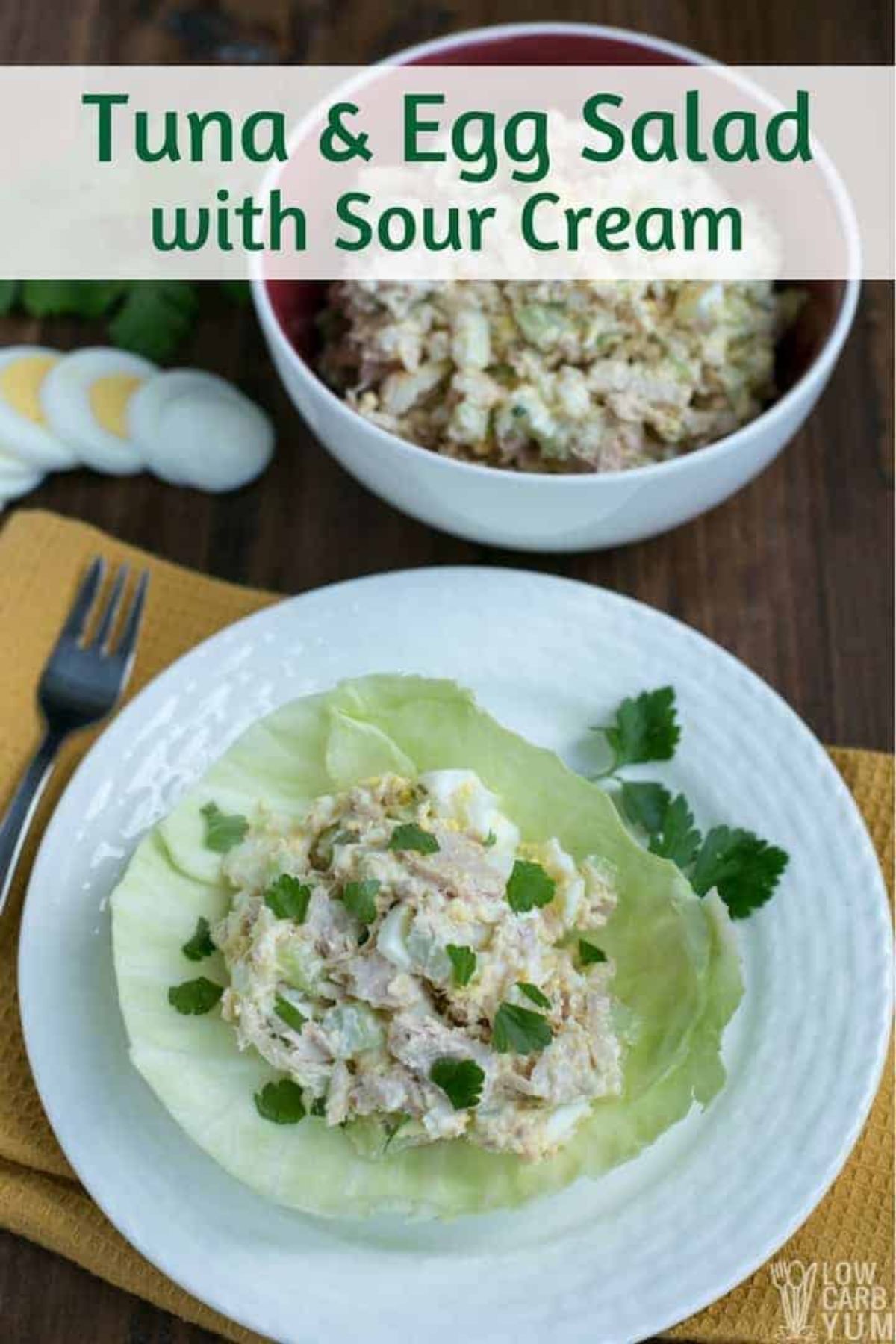 A great option for a pick-me-up mini-meal, Low Carb Yum's tuna egg salad is just right to pile into a lettuce wrap and munch on. High protein, full of healthy fats, and great to take along to a potluck as well. If you've already got a stash of hard-boiled eggs in the fridge then this whole meal takes 5 minutes!
Mediterranean tuna salad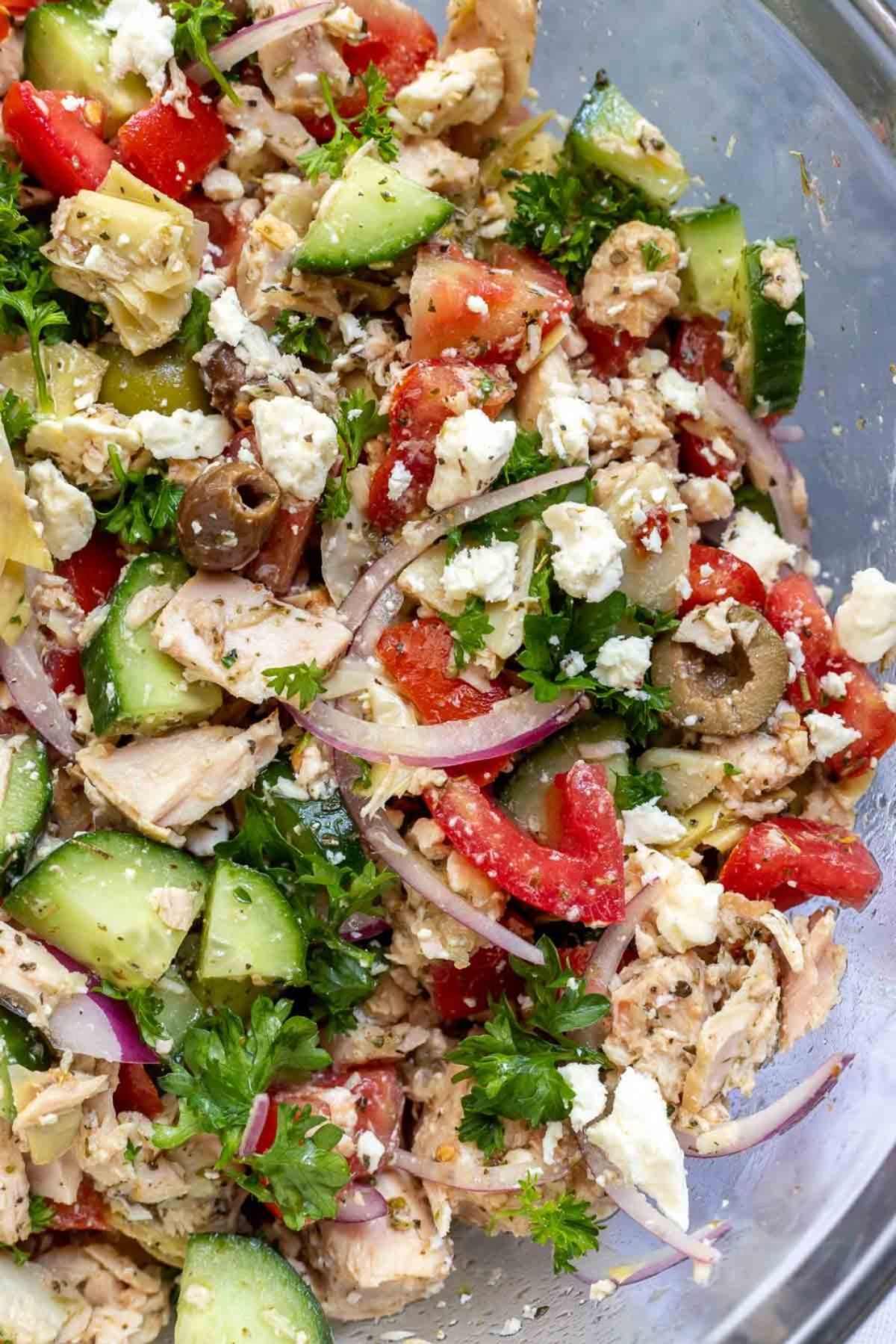 As well as being packed full of tuna, tomatoes, cucumber, onion, artichokes, olives and all manner of delicious flavors, this salad from Wonky Wonderful also has no mayo! As lovely as a creamy sauce is, not everyone is a fan, and sometimes you want something a little fresher. You'll fall for this Mediterranean treat straight away.
Tuna stuffed avocados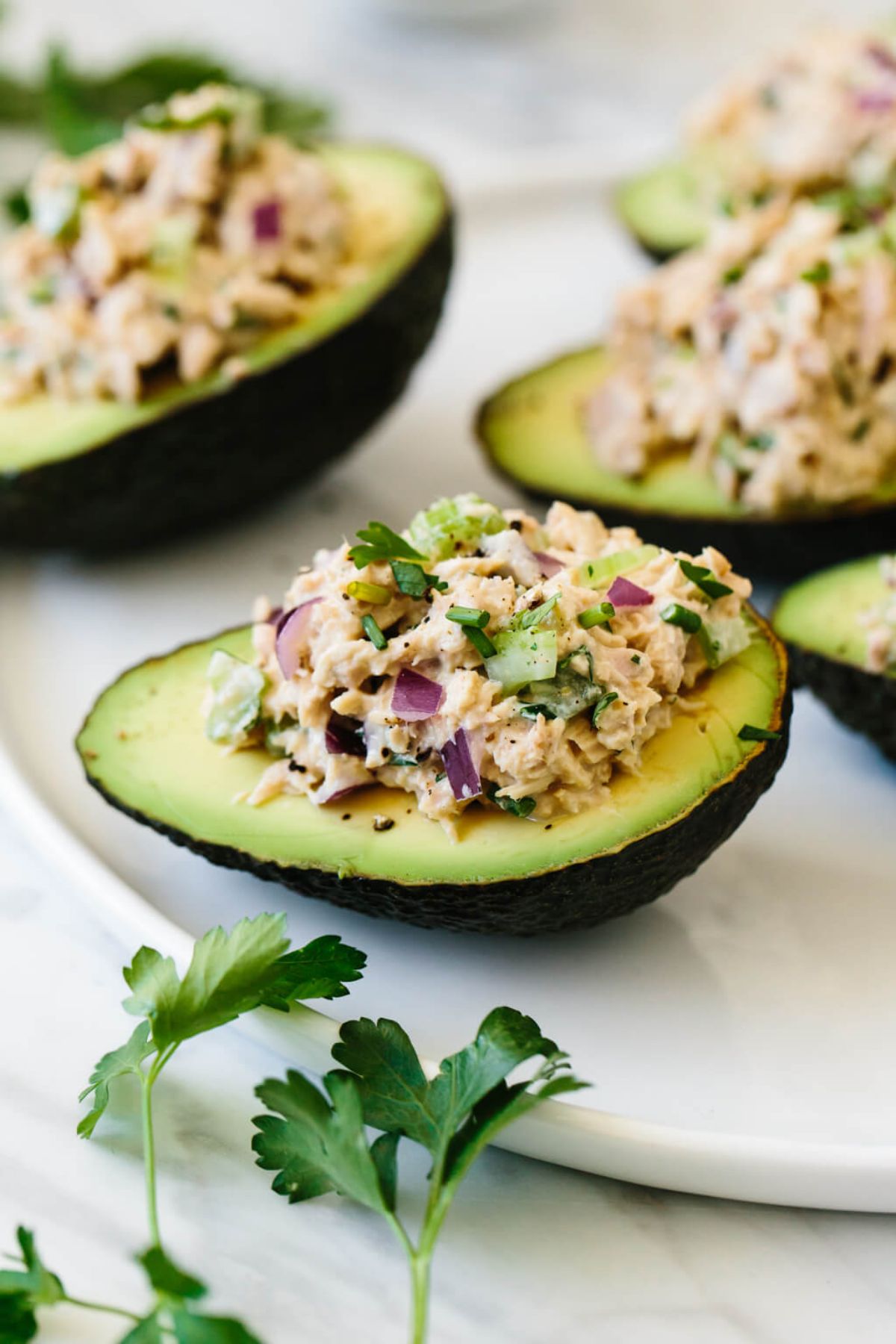 A slightly different take on stuffed avocados from Downshiftology here. Whole30 compliant as well as suitable for a keto diet, this tuna salad is creamy with a hint of crunch from the celery. Coming in at around 3g net carbs, and full of protein, you can meal prep the tuna salad and then slice the avocadoes on the day.
Spicy tuna sushi bowl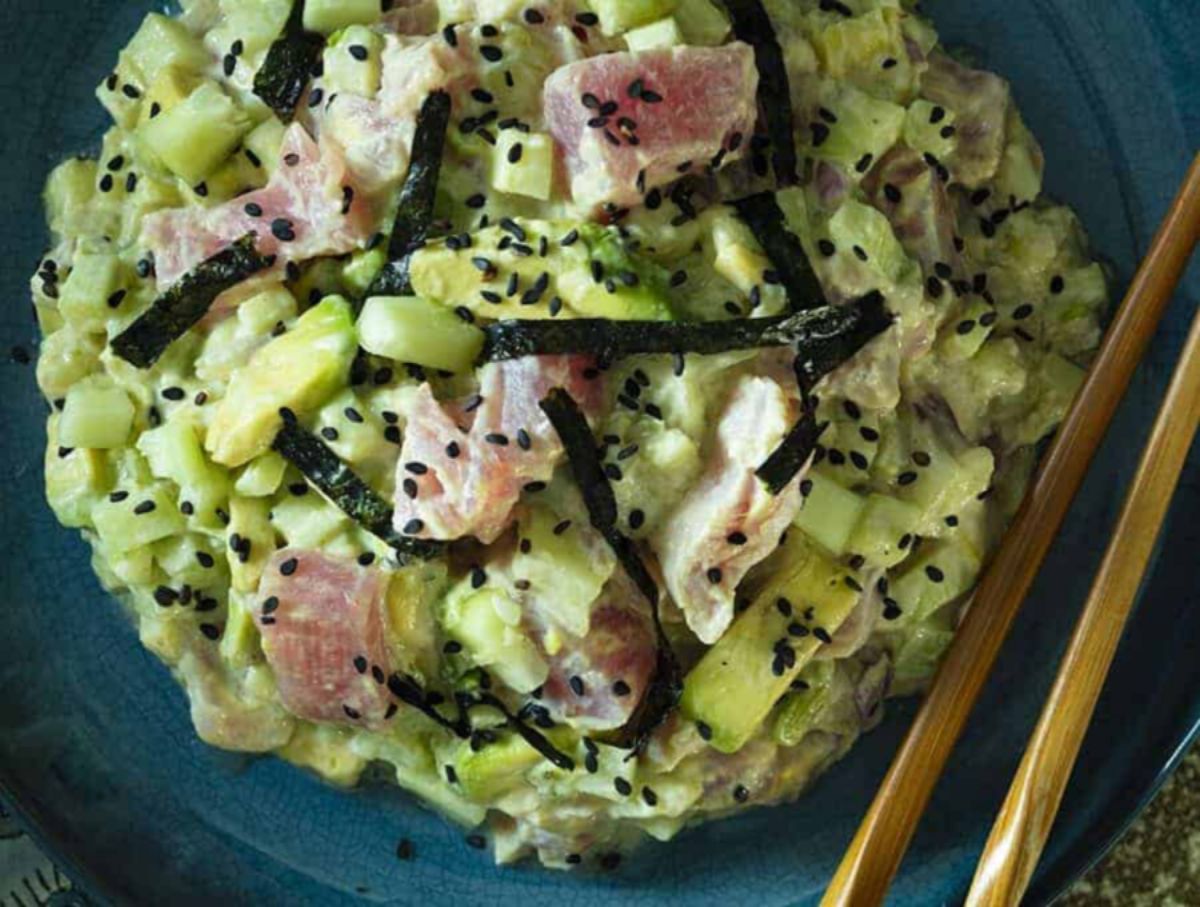 While sushi is obviously delicious, even when you're dealing with low carb alternatives, the rolling up and creating of the pieces is a lot of work. Two Sleevers have taken out the shard slog in this sushi bowl recipe, leaving all the tangy, creamy taste behind.
Tuna zoodle casserole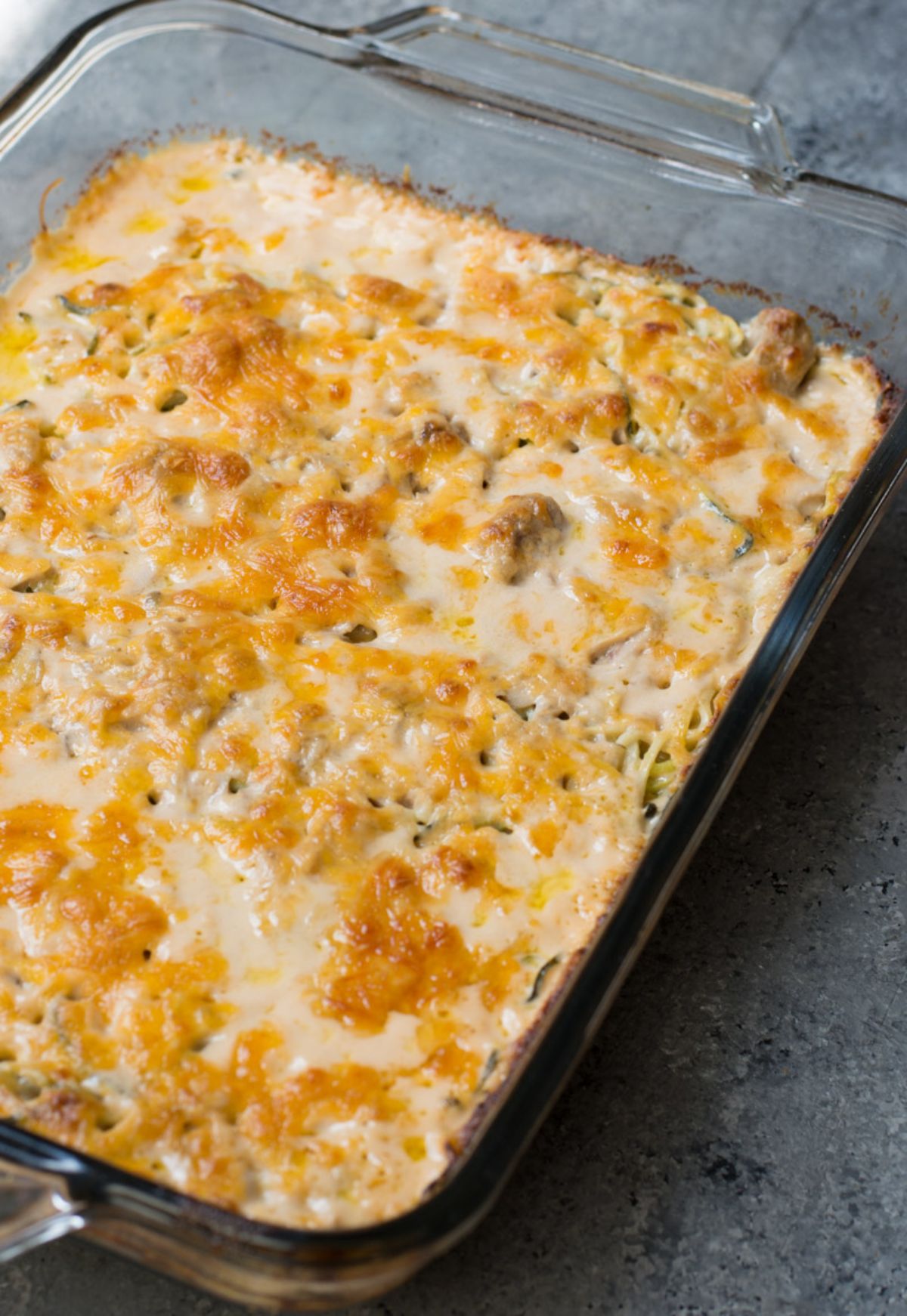 This is another one of our tuna casserole options. It's from Maebells and uses zoodles as the base. It's only 3.4g net carbs per serving, but the creamy delicious sauce will give you all the comfort food vibes.
Tuna broccoli ranch casserole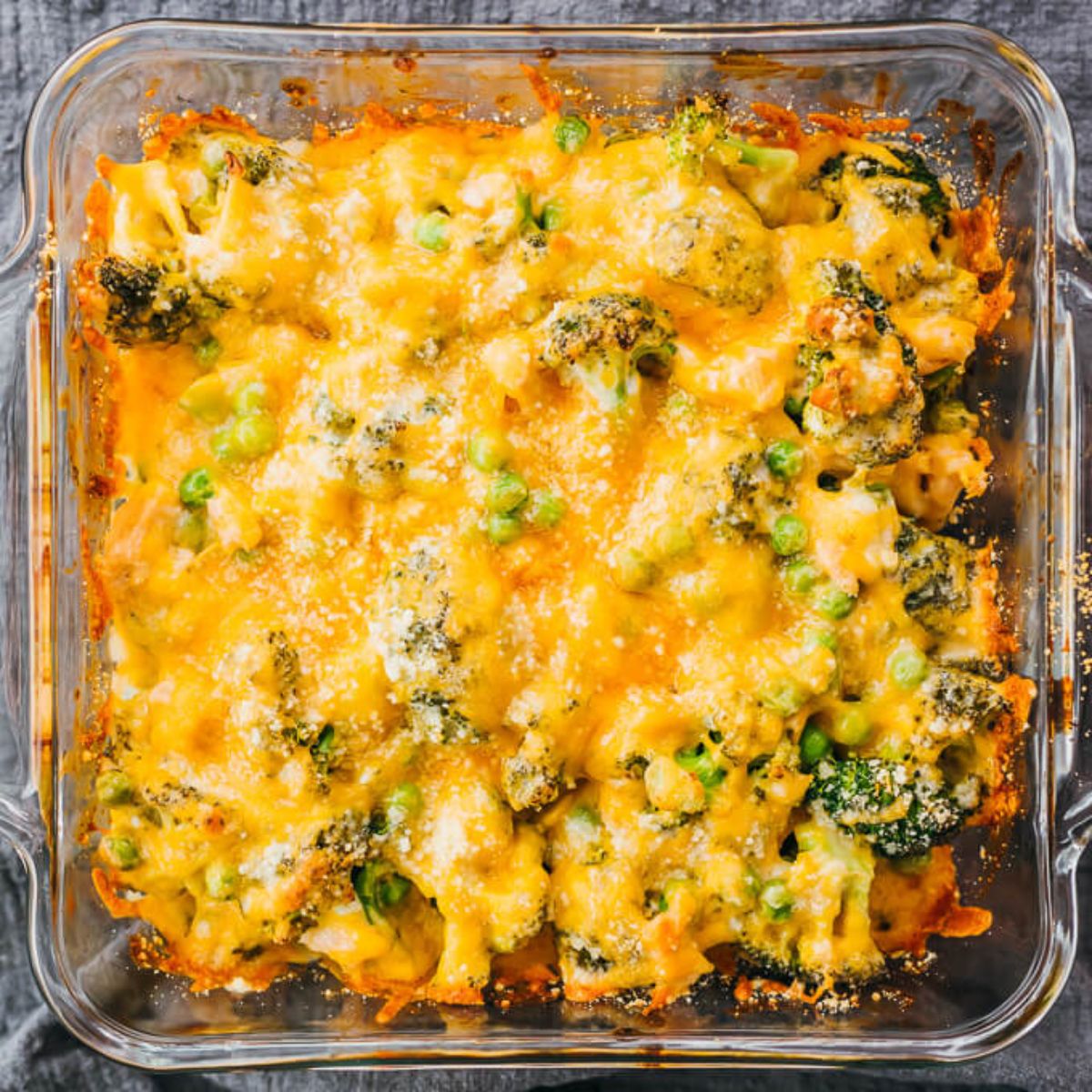 This tuna casserole from Savory Tooth is a must for all you ranch dressing fans out there. It melds the creamy cheesiness of your usual tuna casserole with the tangy-ness of the ranch. Even better, it only has 6 ingredients and 6g net carbs.
Keto tuna salad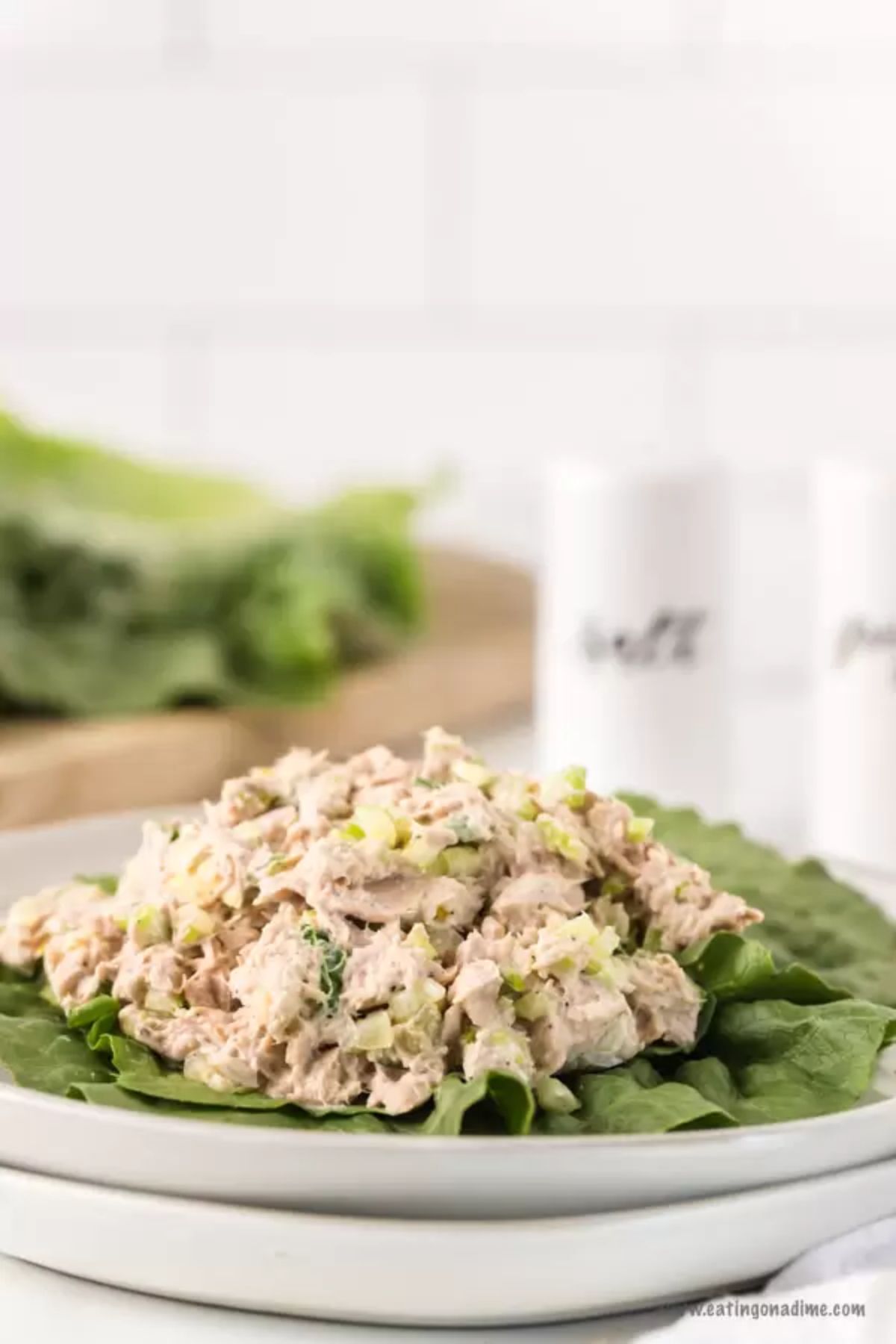 Eating On A Dime makes this tuna salad in a big batch on a Sunday night, and keeps it in the fridge for quick lunches. I can see why: it's creamy, simple, and totally moreish. Load it onto a lettuce leaf, mix it with some cauliflower rice, stuff it into an avocado and you won't be disappointed.
Avocado tuna salad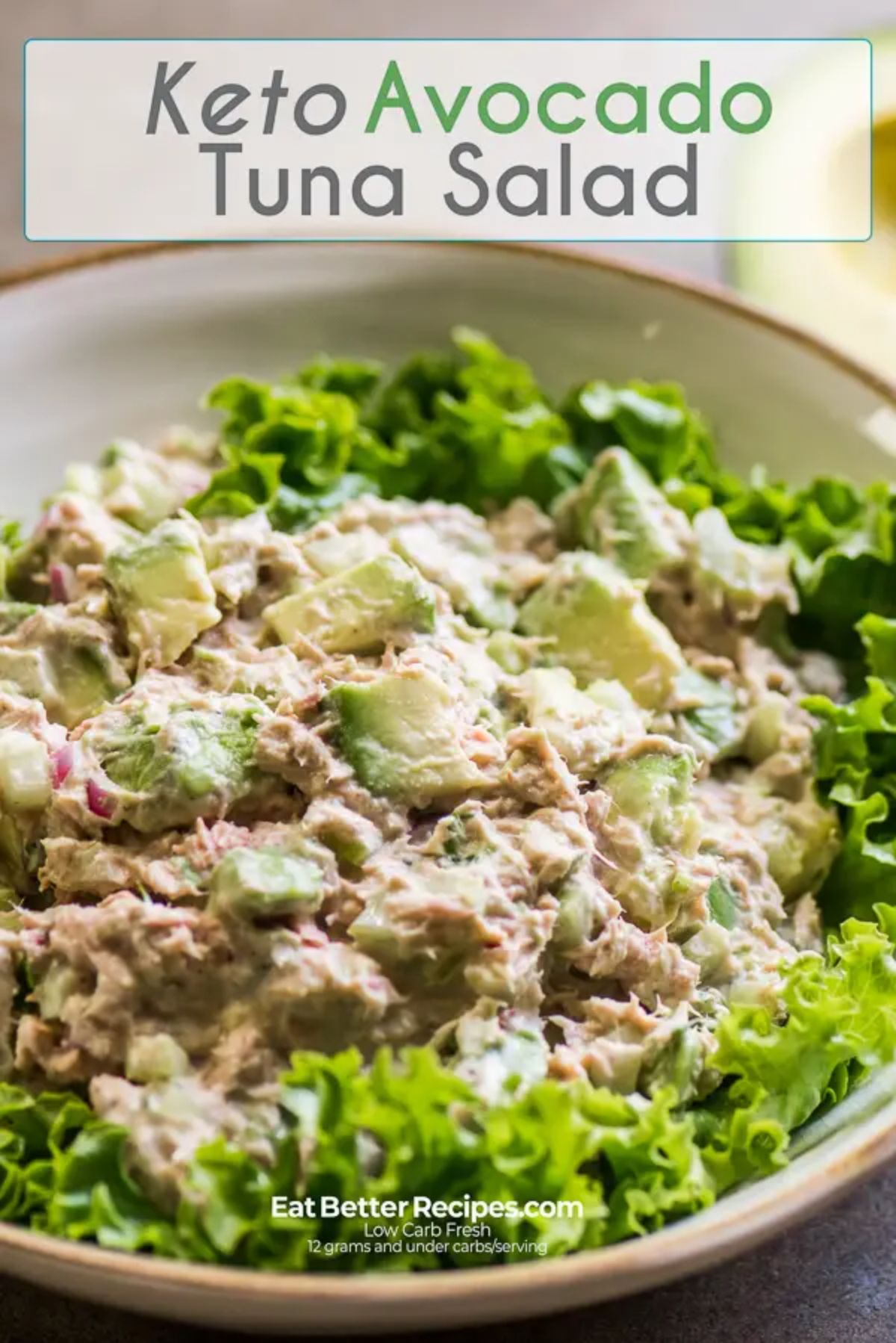 Eat Better Recipes fills a bowl with chopped kale or arugula, and piles this creamy salad on top. That sounds pretty heavenly to me. Keto-friendly with no compromising on taste, this is the guilt-free lunch that will keep you satisfied all afternoon.
Tuna melt stuffed onions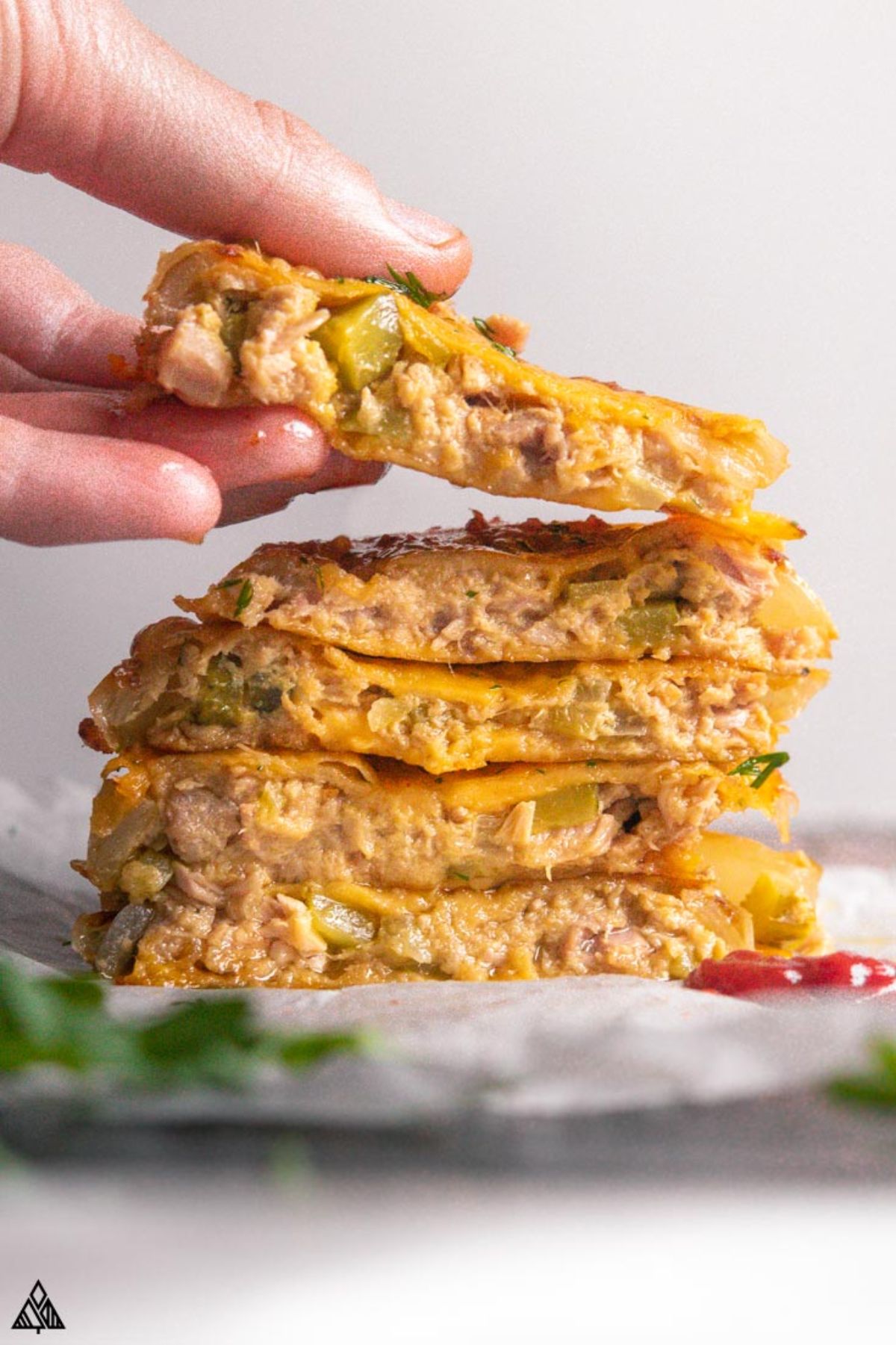 If you're missing tuna melts, but your carb allowance for the day is looking slim, then you need these stuffed onions in your life. The Little Pine Kitchen needs to win some sort of award for creating these crunchy, gooey, cheesy morsels at only 1g net carb each. Best served straight from the oven, they only take 10 minutes, so you can whip them up at half time!
No noodle tuna casserole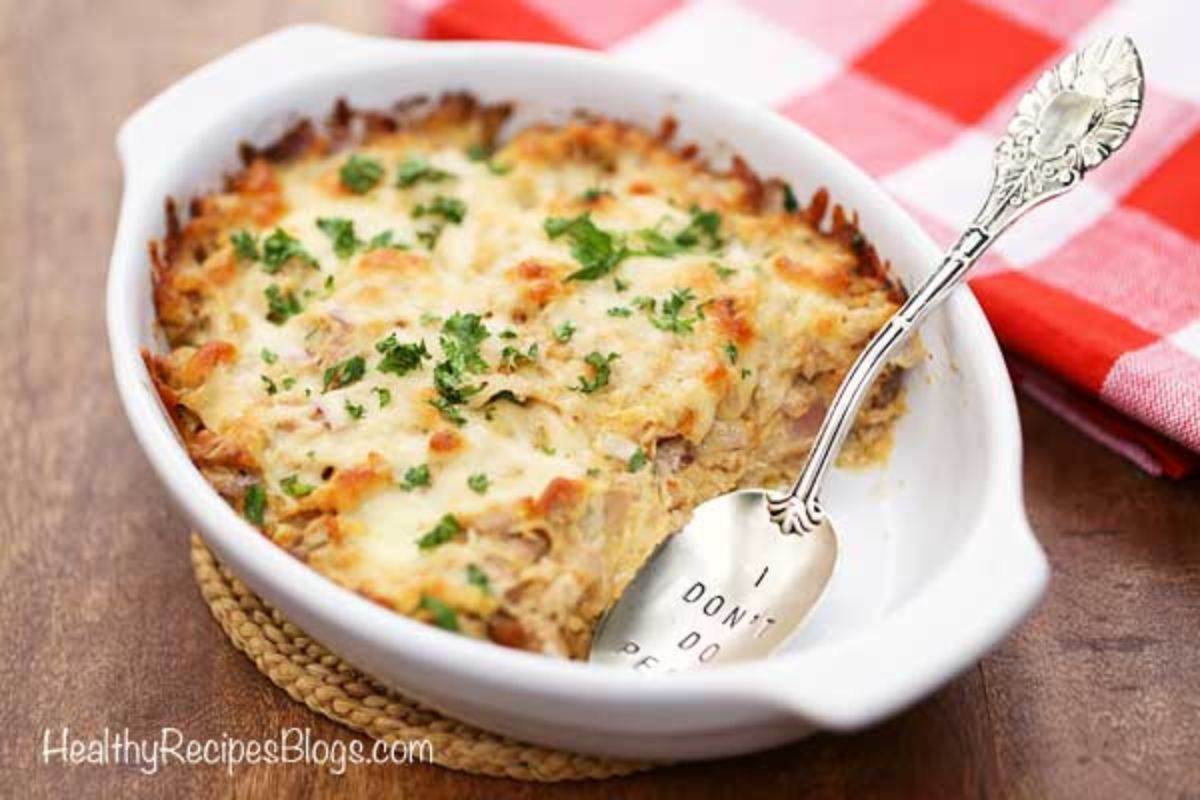 The ultimate in lazy casserole making, this noodle-free tuna offering from Healthy Recipes is so easy to prepare. There's hardly any chopping, and it's on the table in 30 minutes. You can freeze it for speedy midweek lunches as well if you don't eat it all in one sitting!
Low carb waffled tuna cakes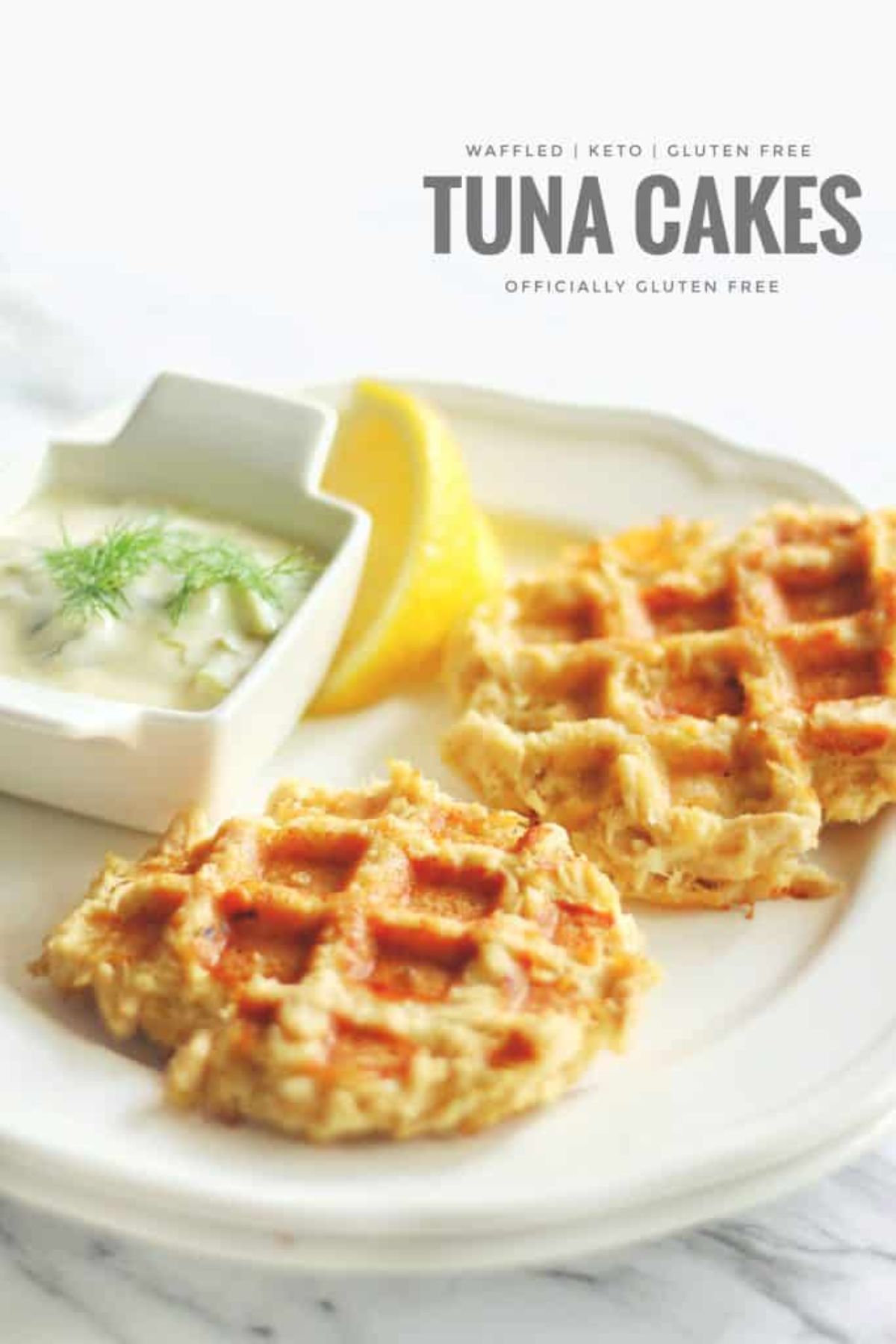 Looking to get some more use out of your waffle maker now you're on the Keto wagon? Officially Gluten Free can hekp you ot with that. These waffled tuna cakes are a fun and tasty appetizer by themselves, or you can add tasty vegetables to turn them into a meal. You'll want to make them again and again.
Tuna egg wraps with lettuce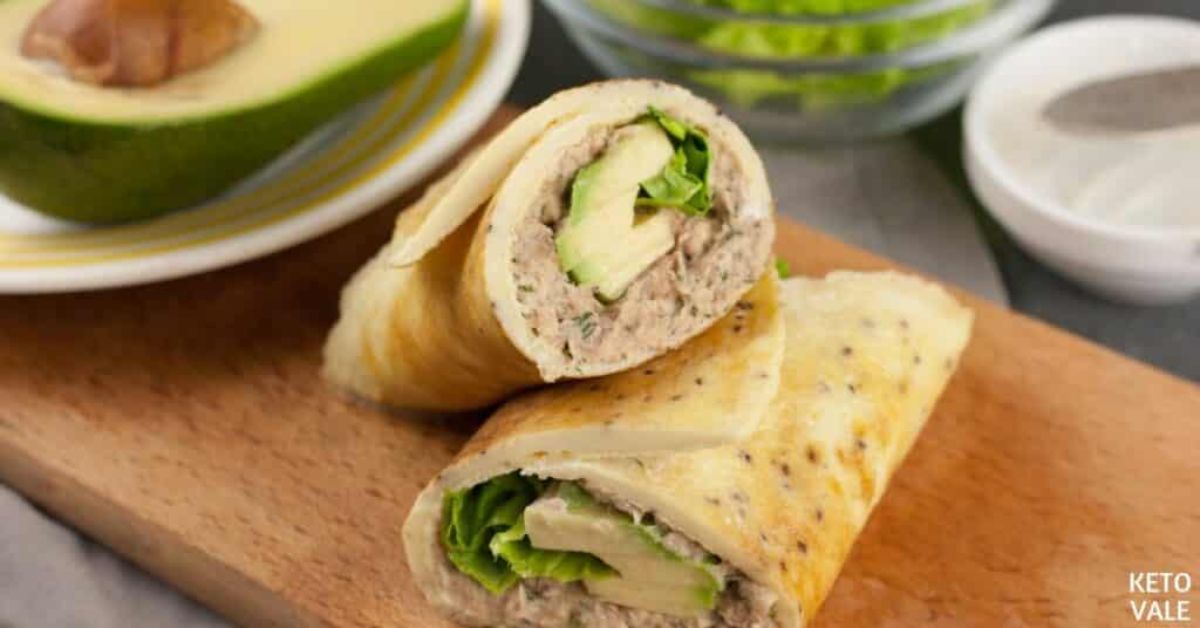 I used to eat wraps all the time, I even had my favorite place to go that made fresh wraps, filled with the tastiest stuff. So Keto-me misses wraps. Thankfully, Keto Vale has magicked up an egg wrap that almost makes me forget about my favorite lunch place. Filled with creamy avocado, tuna, and lettuce, it's healthy, vibrant, and moreish.
Tuna melt poppers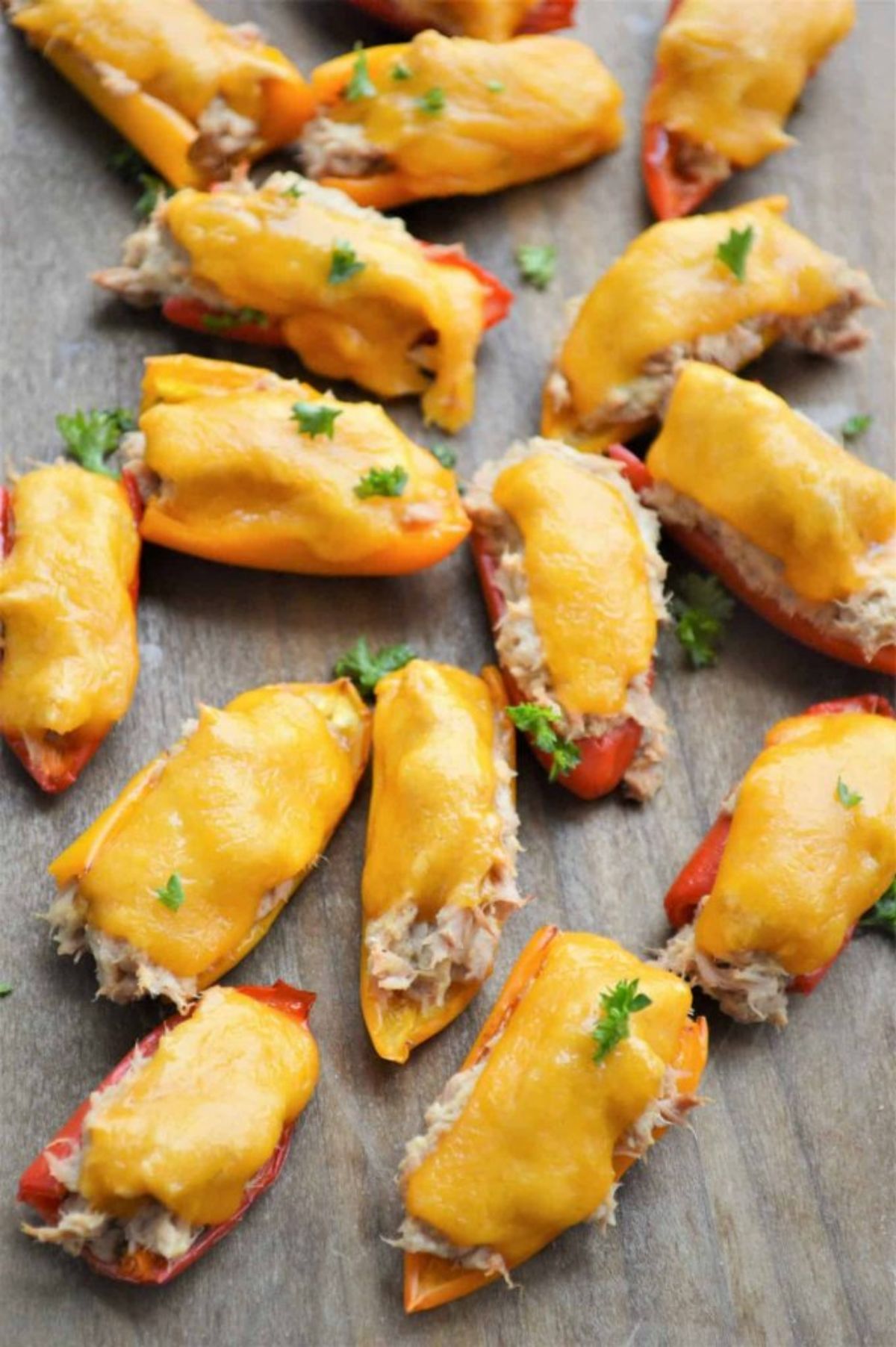 If you're always looking for some new way to wow your friends with the keto life, then you've come to the right place. Stylish Cravings' poppers are "knock you off your seat" appetizers for your next gathering. They're also pretty great to whip up as a snack with things you'll probably already have in your fridge.
Tuna Melt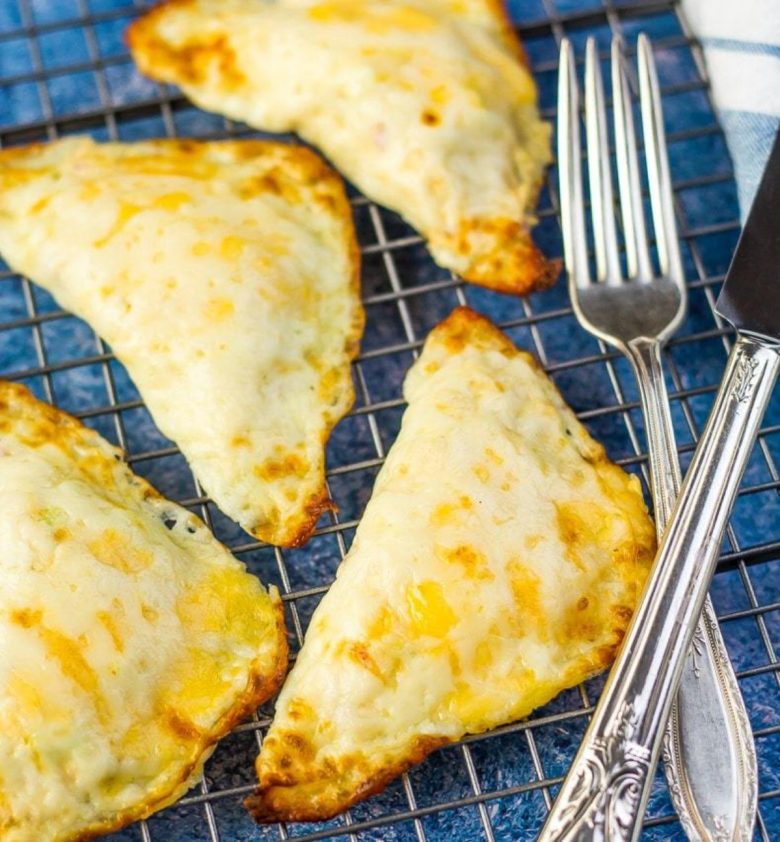 A simple baked cheese "crust" makes this a fun hand held tuna melt that is low in carbs, easy to make, and absolutely delicious. Grab some silicone mats or parchment paper to make clean up a breeze for this recipe from The Kellie Kitchen!
RECIPE CARD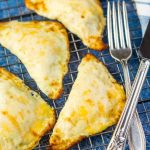 30 keto tuna recipes that are irresistible
Add healthy tuna to your menu with this list of amazing keto tuna recipes that are easy to make and absolutely irresistible!
Ingredients
Please ensure Safari reader mode is OFF to view ingredients.
Tuna Salad Stuffed Avocado Bowls

Blackened Tuna Bites With Cajun Mustard

Avocado Tuna Melt Bites

Low Carb Buffalo Tuna Bites

Spicy Tuna Melt Cups

Onion And Herb Tuna Cakes

Tuna Melt Chaffle

Keto Tuna Patties

Grilled Citrus Tuna Steak With Avocado And Spinach

Tuna Shirataki Spaghetti

Mexican Blackened Ahi Tuna

Easy Cheesy Baked Tuna Balls

Cabbage Noodle Tuna Casserole

Tuna Shakshuka

Spicy Tuna Melt Muffins

Keto Tuna Mornay

Tuna Egg Salad With Sour Cream

Mediterranean Tuna Salad

Tuna Stuffed Avocados

Spicy Tuna Sushi Bowl

Tuna Zoodle Casserole

Tuna Broccoli Ranch Casserole

Keto Tuna Salad

Avocado Tuna Salad

Tuna Melt Stuffed Onions

No Noodle Tuna Casserole

Low Carb Waffled Tuna Cakes

Tuna Egg Wraps With Lettuce

Tuna Melt Poppers
Click to convert between US & metric measurements:
Instructions
More TIPS about this paleo recipe in the post above!
Add tuna to your menu with one or all of these delicious recipes filled with flavor and low in carbohydrates!
© Copyright Wicked Spatula. We'd LOVE for you to share a link to this recipe, but please DO NOT COPY/PASTE the recipe instructions to social media or websites. You may share a photo with a link back instead.
Did you make this recipe?
Click here to leave a comment + star rating! ★★★★★
Then, share a pic on Instagram. Tag @wickedspatula or #wickedspatula!