Are you loving the way you feel on the keto diet, but finding yourself staring longingly at your work colleagues and their delicious-looking club sandwiches? You've waved goodbye to bread though, right?
Never underestimate the power of the internet. We have all the best low carb keto bread recipes, suitable for your keto diet. You can munch on a sandwich and still balance your macros. Don't say we never do anything for you!
Sourdough loaf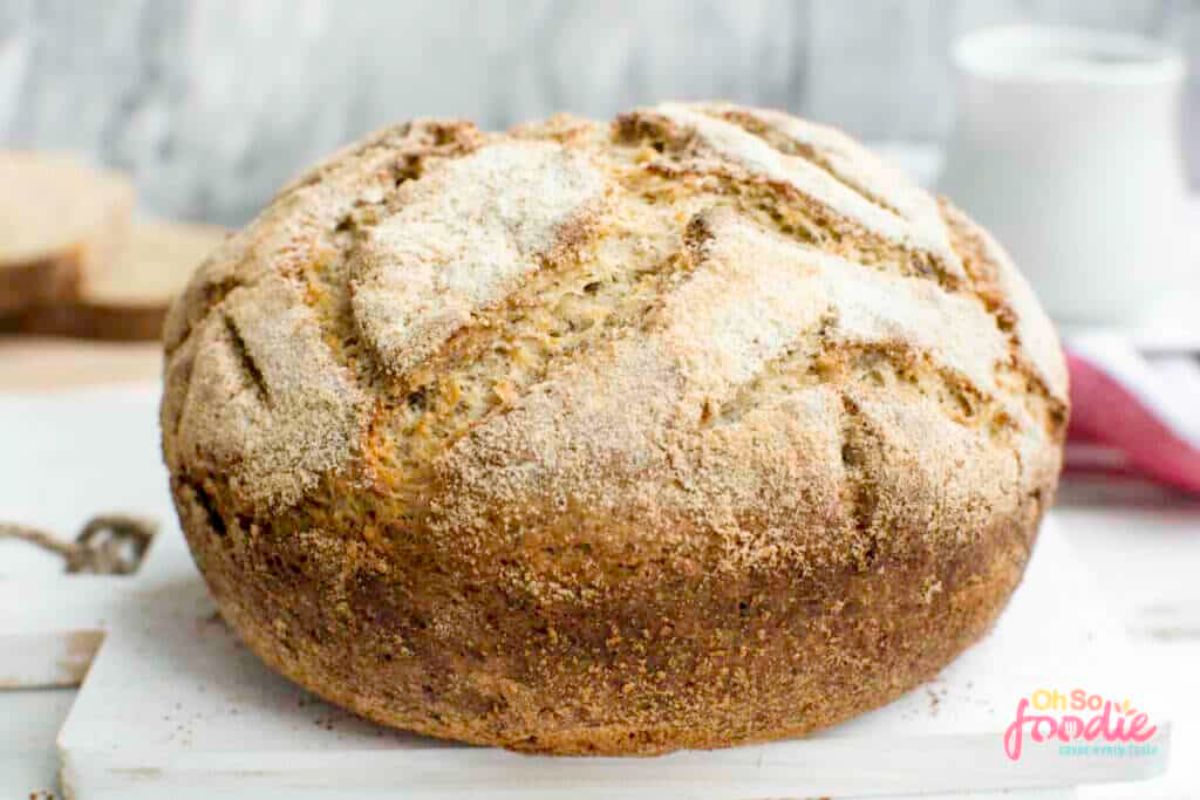 Everyone's been practicing making their own sourdough bread this year. Generally, the process takes quite a while, and so the extra time we've all had this year means you can spend time perfecting your loaf Oh So Foodie gives you all the necessary steps to make the perfect Keto sourdough loaf.
Easy paleo keto bread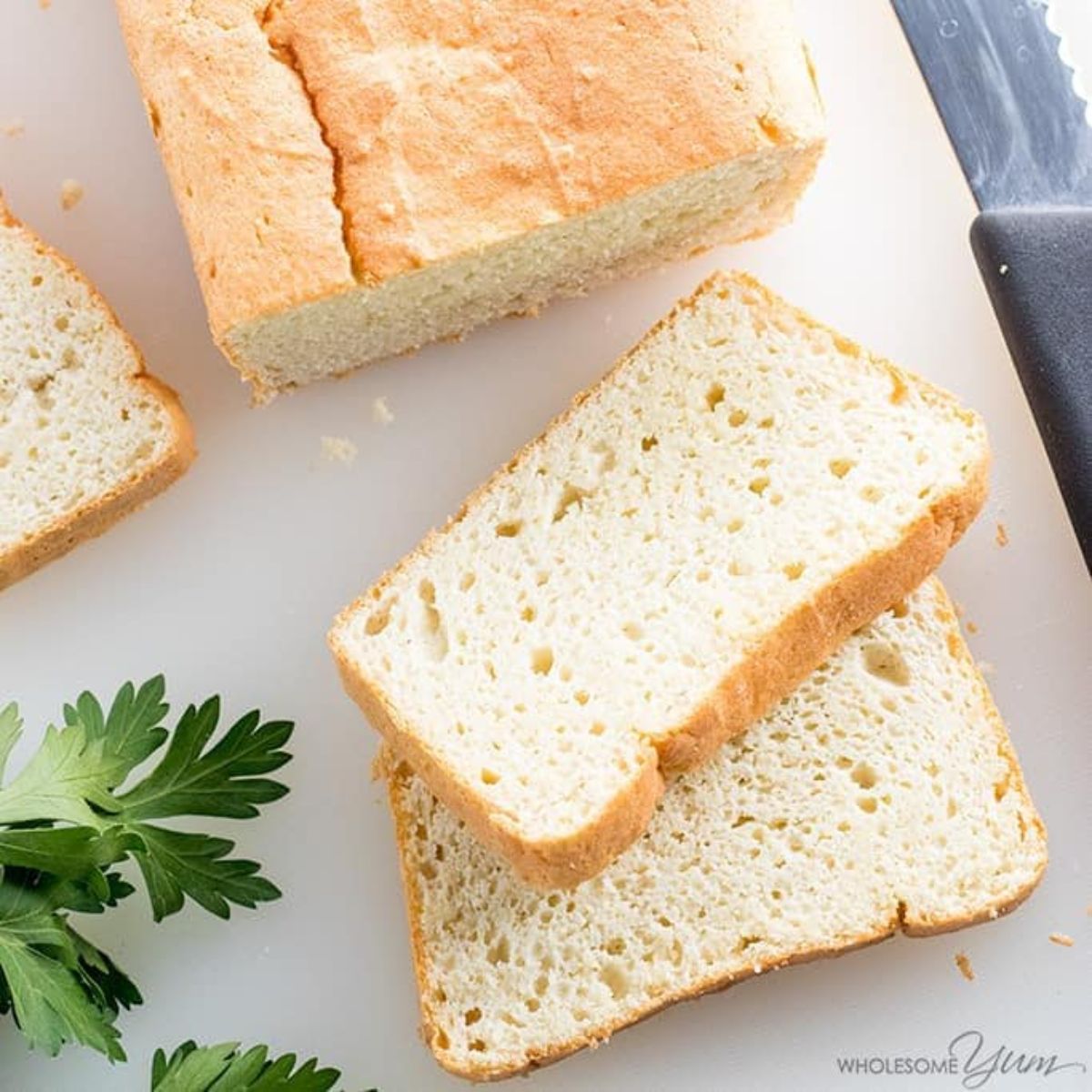 Made with only 5 ingredients, this is the perfect keto bread for when you don't have much time or much brainpower. Wholesome Yum's low carb bread recipe delivers fluffy slices of white bread that you can load with your favorite tasty proteins.
Almond flour paleo bread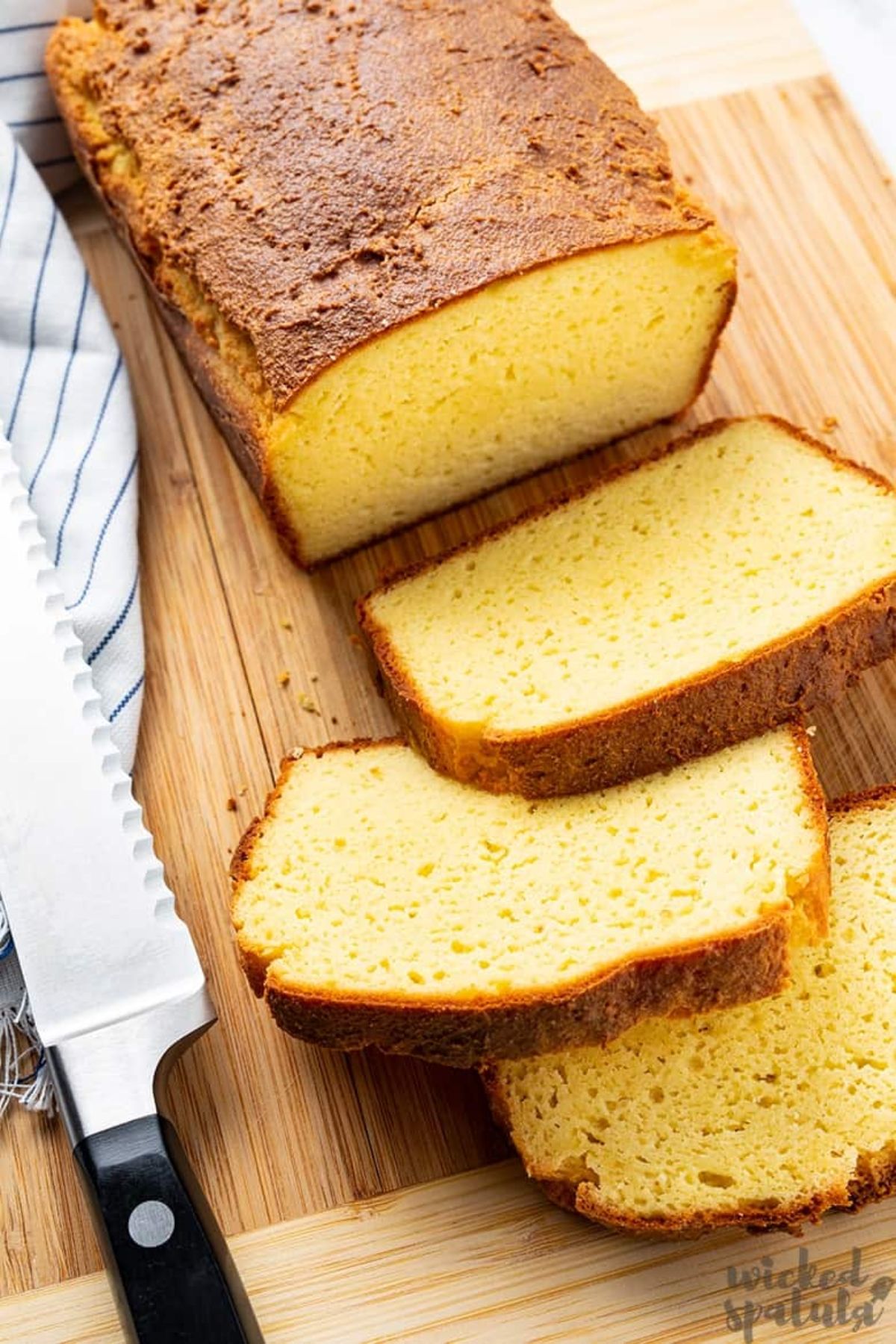 We'd like to think that our almond flour paleo bread is the best way to start when you're making your sandwich. It's gluten-free, low-carb, and won't fall apart when you try and fill it with bacon. Spread with grass-fed butter, you'll need to be careful that you don't eat the whole loaf in one sitting!
90-second bread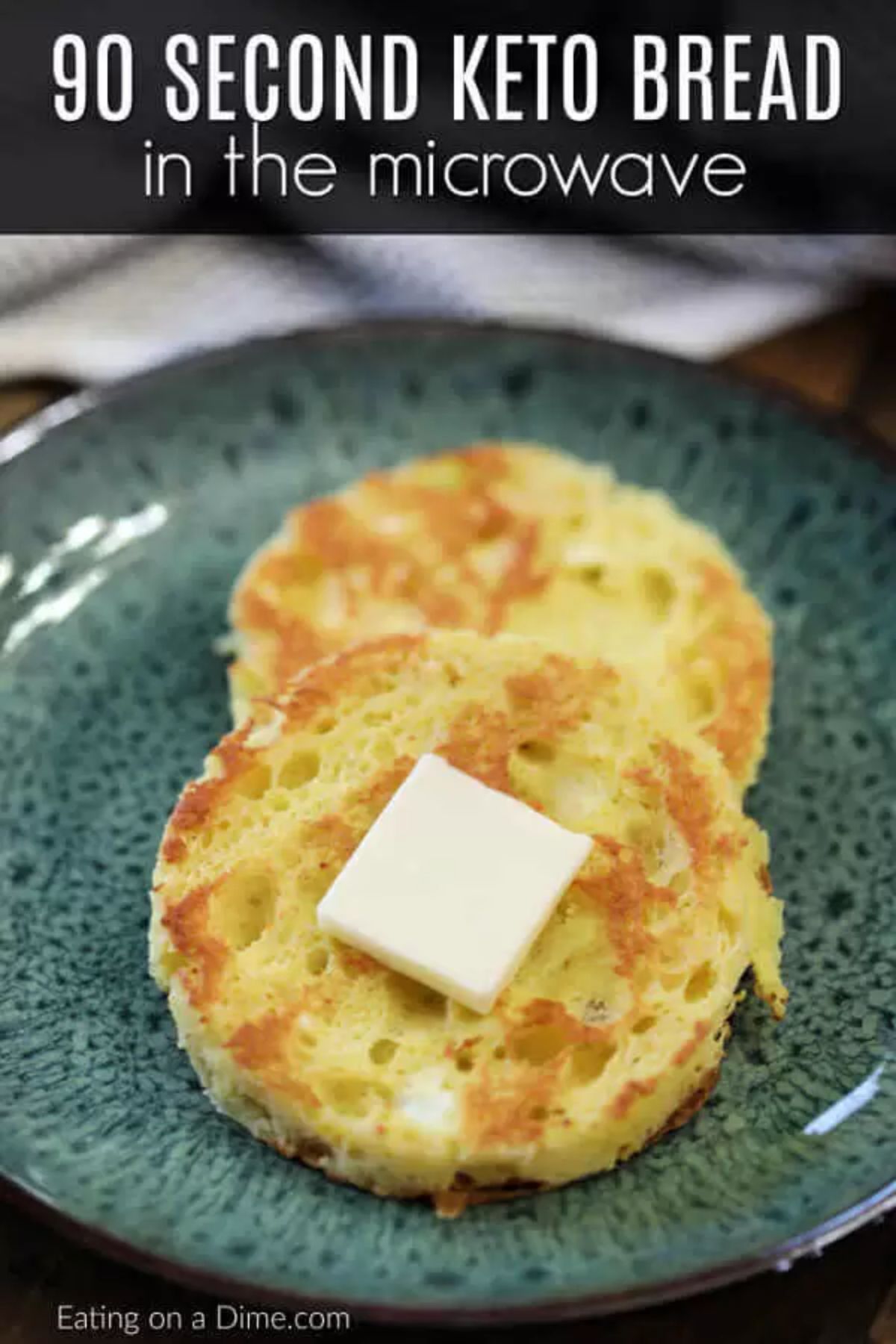 Need bread, like, now? Only have a minute and a half? Don't despair, such a thing is possible with Eating on a Dime's 90-second keto bread recipe. Great toasted and covered in cheese, all you need is a microwave and you can have fresh bread in no time at all!
Rosemary sea salt bread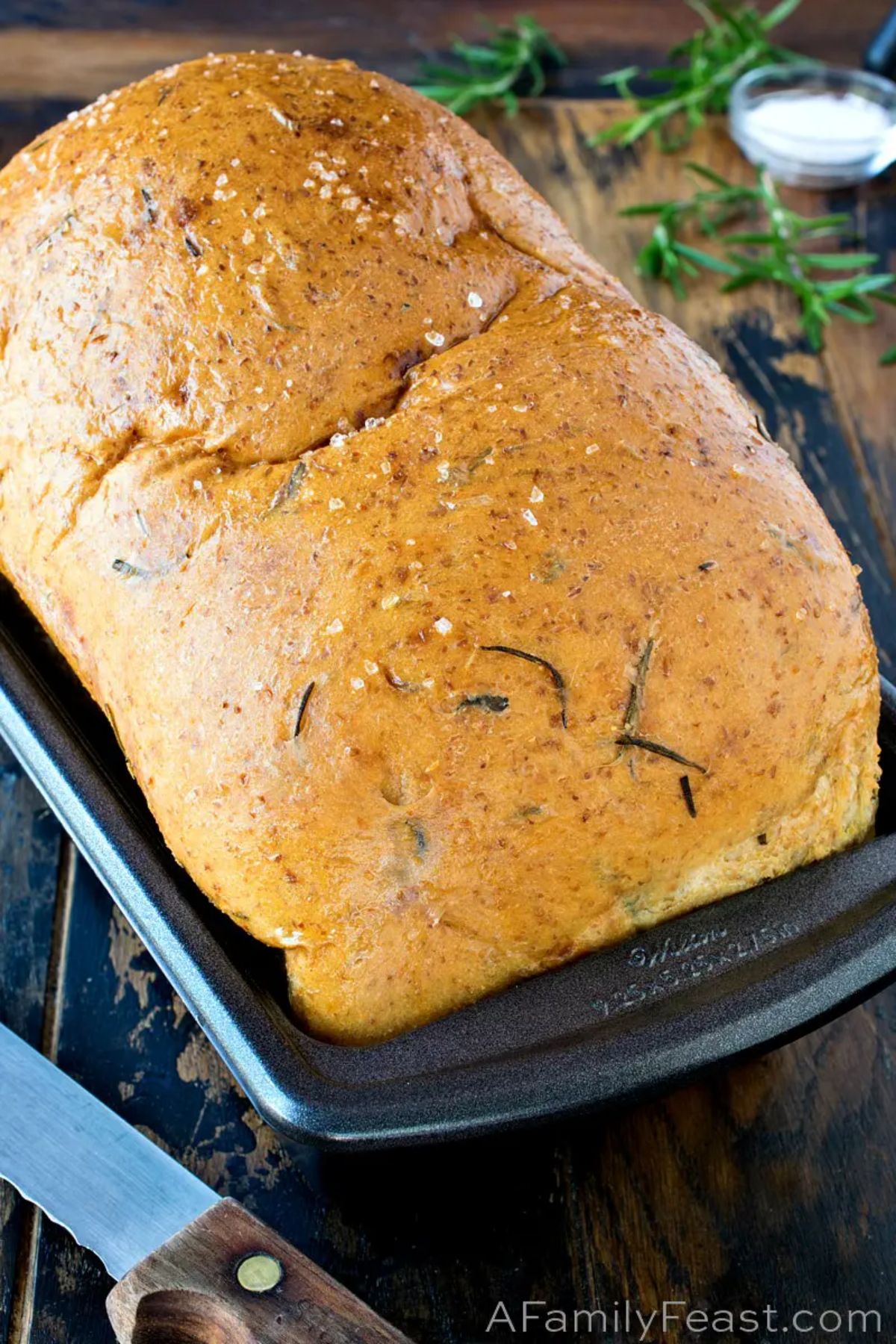 I love rosemary. I'd sprinkle it over everything if I could. The savory taste, the smell as it wafts through my home, I can't get enough. So this rosemary sea salt bread from A Family Feast is my dream come true. Salty, savory deliciousness, and completely Keto-friendly, with only 2.4g net carbs per slice.
Sunflower seed bread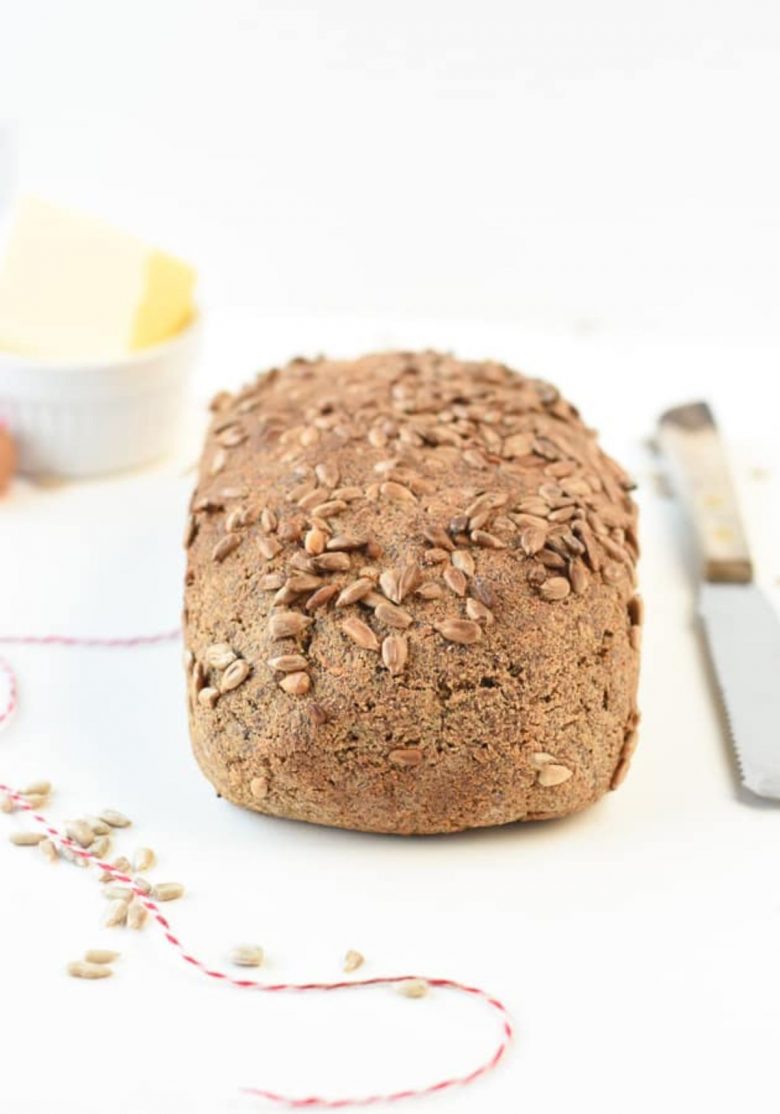 If you have additional dietary requirements or allergies, and you're trying to follow the keto diet, then recipes can be tricky. Or you might have someone in your family with an allergy and you're trying to be extra careful. Sweet as Honey has created this nut-free and egg-free keto bread, perfect for anyone avoiding these two common allergens. And it's really cheap to make.
Almond flour bread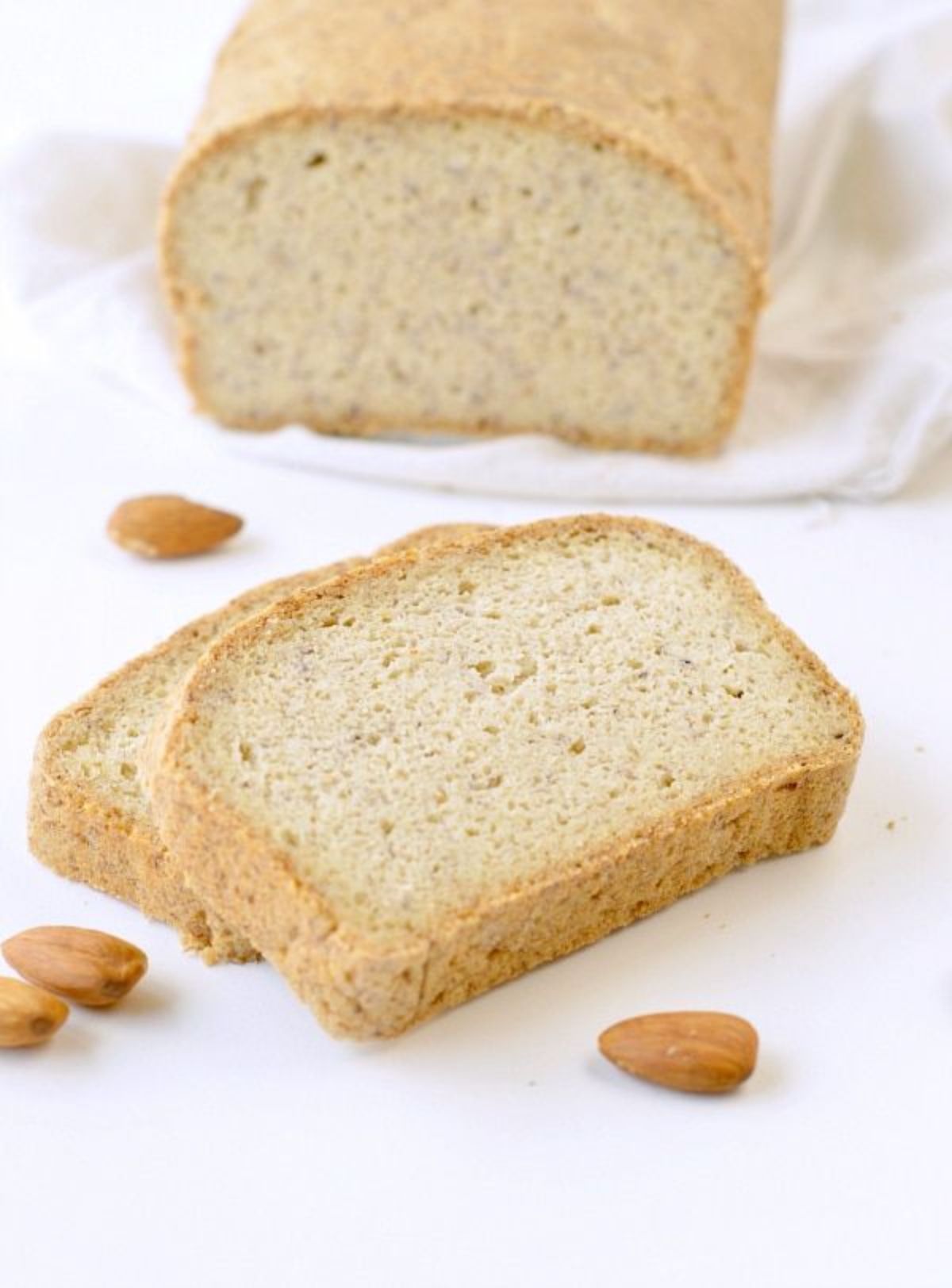 Sweet as Honey has also got you covered if you love your keto bread but aren't a fan of the eggy flavor that some recipes can have. Their almond flour recipe is also gluten-free and paleo, catering to pretty much everybody! Their golden tip for getting your keto read to rise: prepare the dough with an electric whisk!
High fiber breakfast bread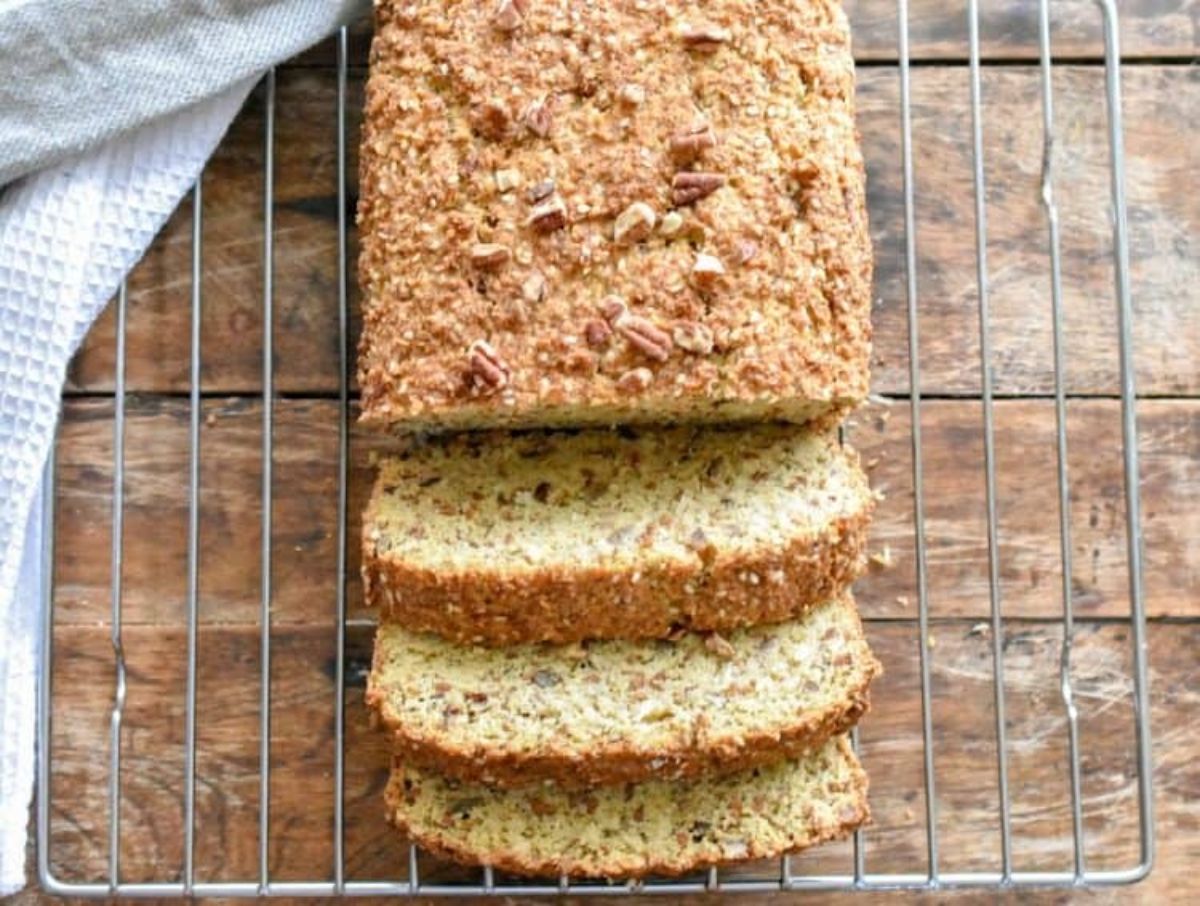 We all know that breakfasts are all about the protein, but fiber is a really important part of your diet, especially if you are on keto. Fit to Serve have a great substitute for whole-grain bread to toast and put on the side next to your bacon and eggs. It's an effortless way to up your fiber intake whilst chomping on breakfast.
Keto farmers bread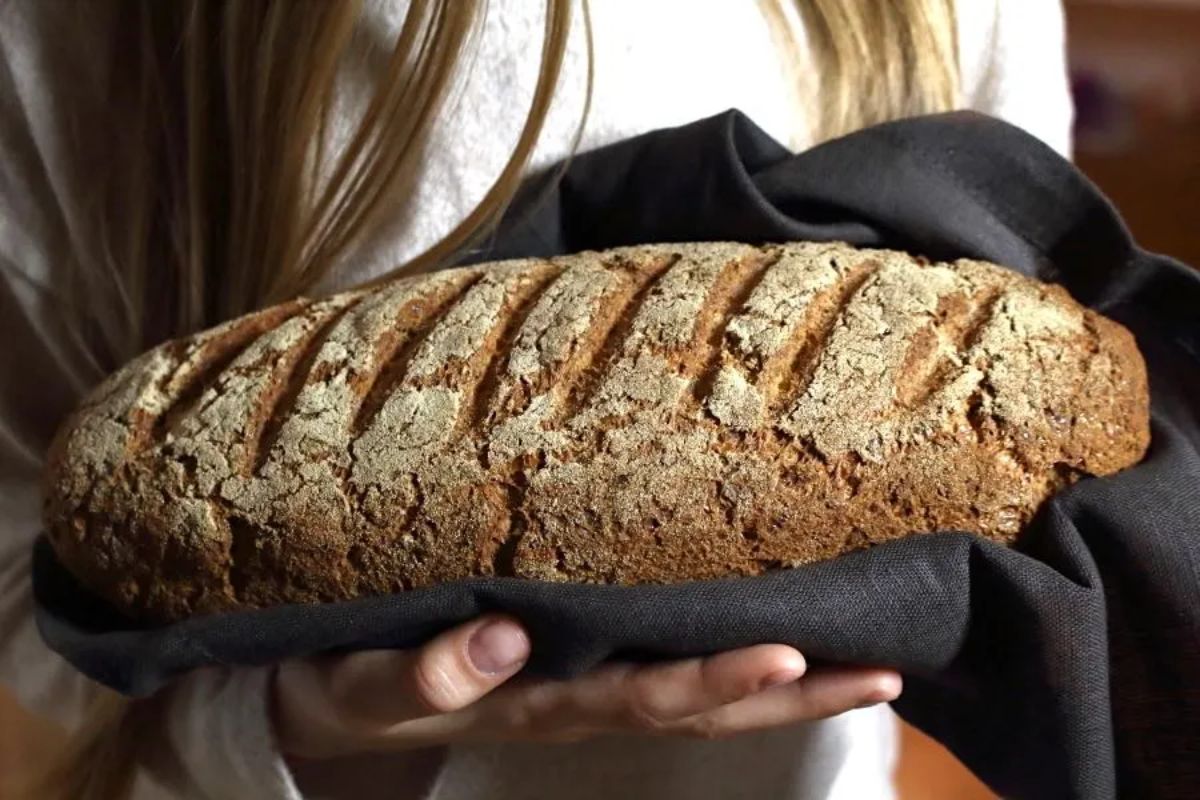 This loaf from Low Carb No Carb will look so impressive in the middle of your breakfast table that everyone will want to tuck in, keto or not. And to be honest, they probably won't notice the difference. You can have it with soup and it soaks up yummy flavors effortlessly. As a bonus, it's easy to freeze and defrost, so there's no waste if you can't fit bread into your macros every day of the week.
Low carb bread machine recipe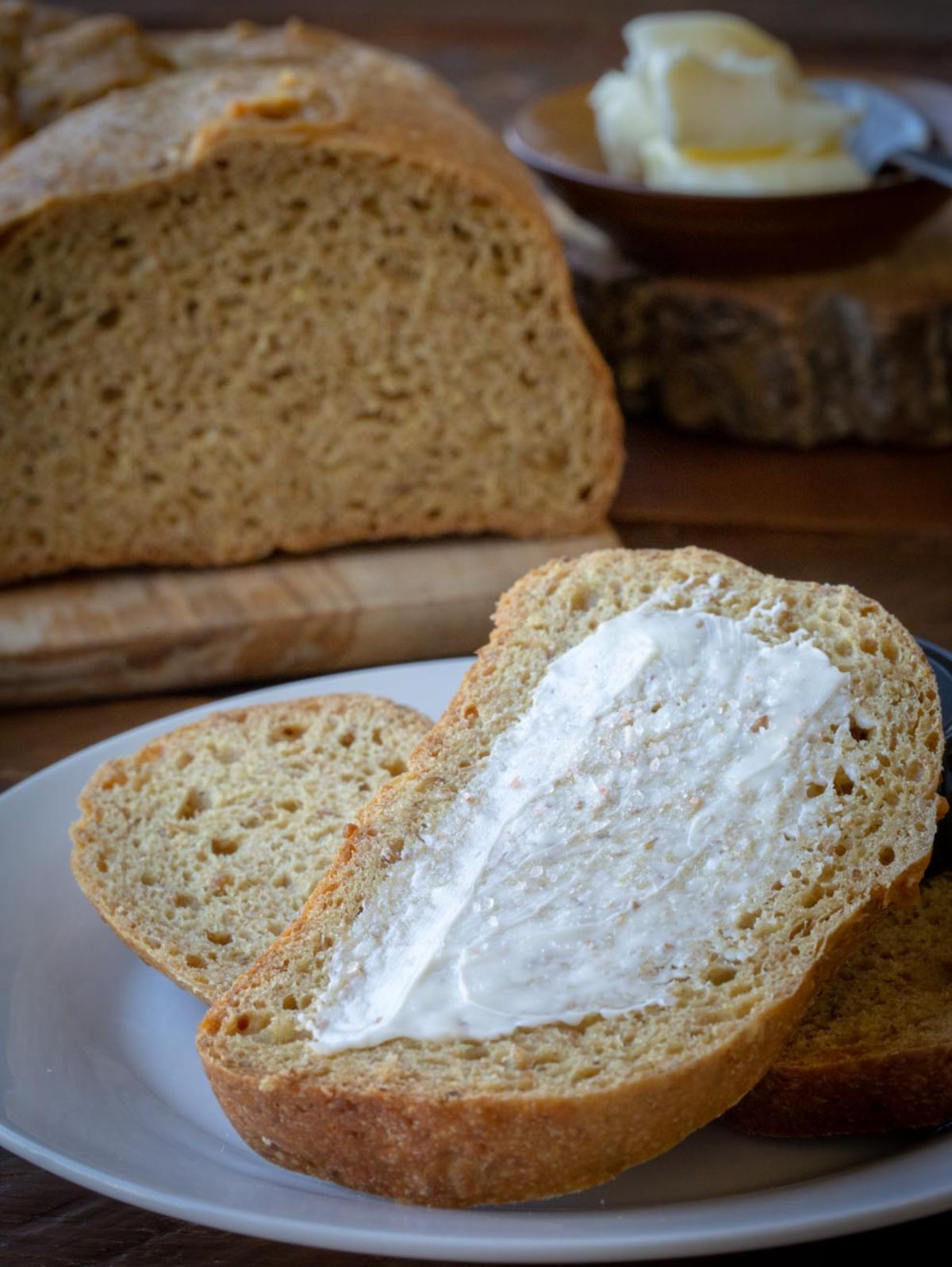 As far as I'm concerned, the bread machine is the best invention since, well, sliced bread really. With my crockpot running a close second, anything where you can just put ingredients in, walk away, and come back to food gets my vote. Bread making can be labor and time-intensive, but with one of these babies, you're laughing. The Urban Cowgirl has created a keto bread recipe that you can pop in before work and come home to later, result!
Low carb keto bread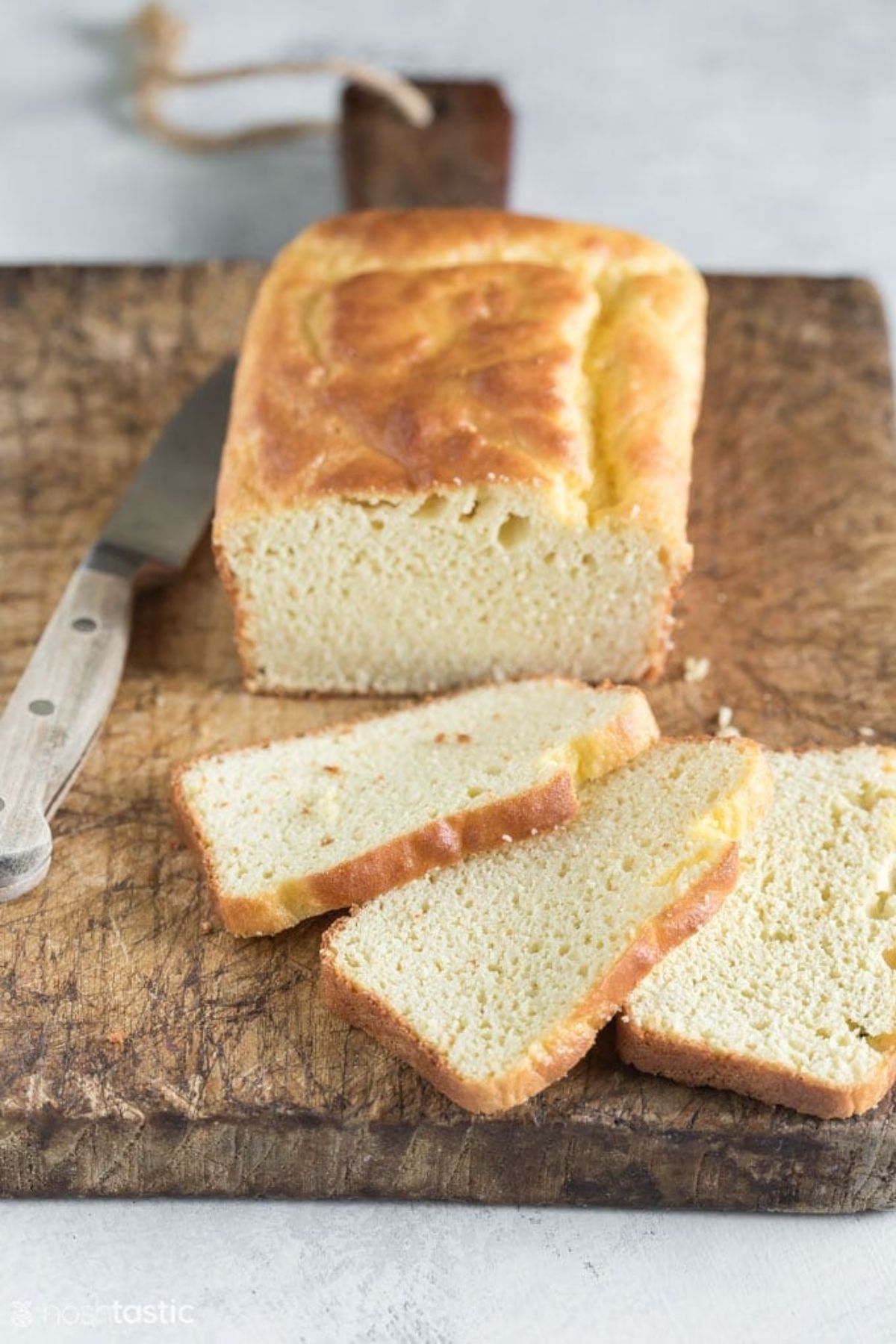 Now that everyone and their best friend is dabbling with keto, low carb bread recipes are popping up all over the place. Not all recipes are equal, though, and this one from Noshtastic is super-simple and, more importantly, doesn't use ingredients that you'll have to spend days scouring the internet to find. I don't know about you, but both of these qualities make it much more likely that I'll actually make a recipe.
Fluffy keto bread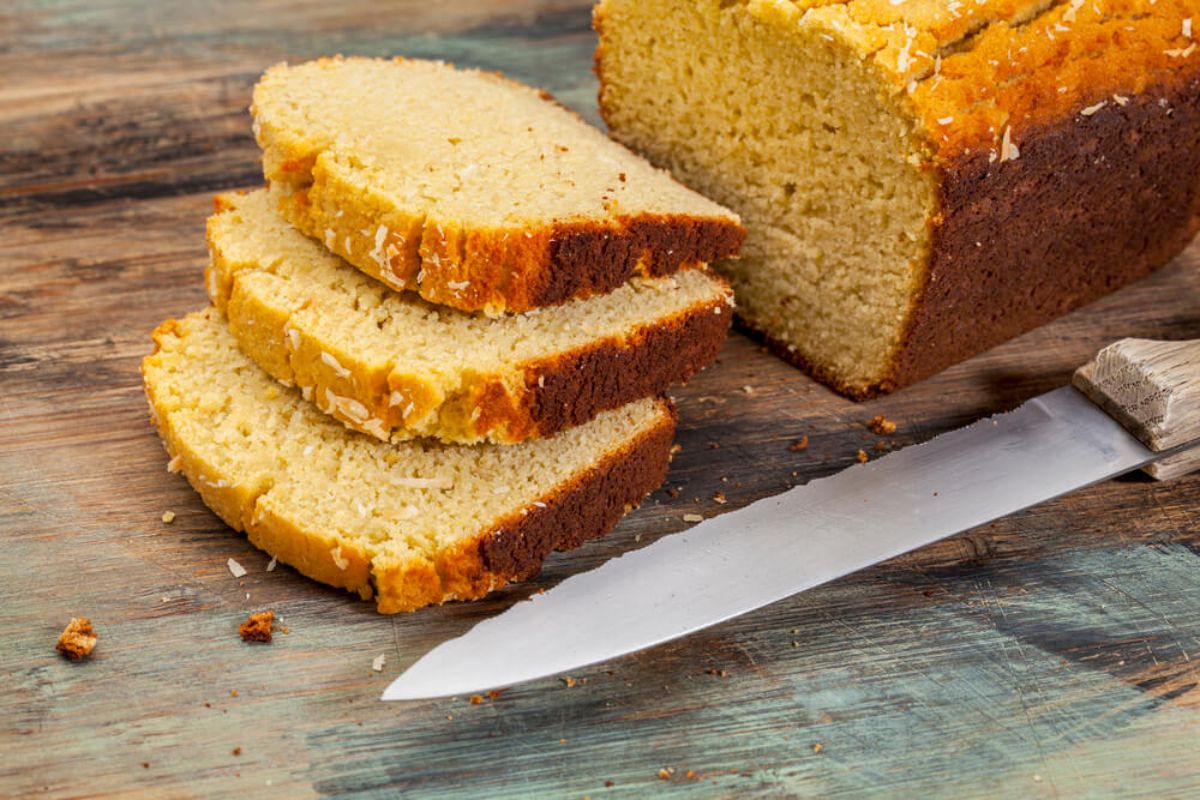 Although we are getting a little dubious about every keto bread recipe on the internet proclaiming itself as "the best!", this one from Low Carb Crave is definitely one of the easiest. It tastes particularly good when paired with their homemade keto jam. Honestly, you'll be thanking us later!
Garlic butter keto bread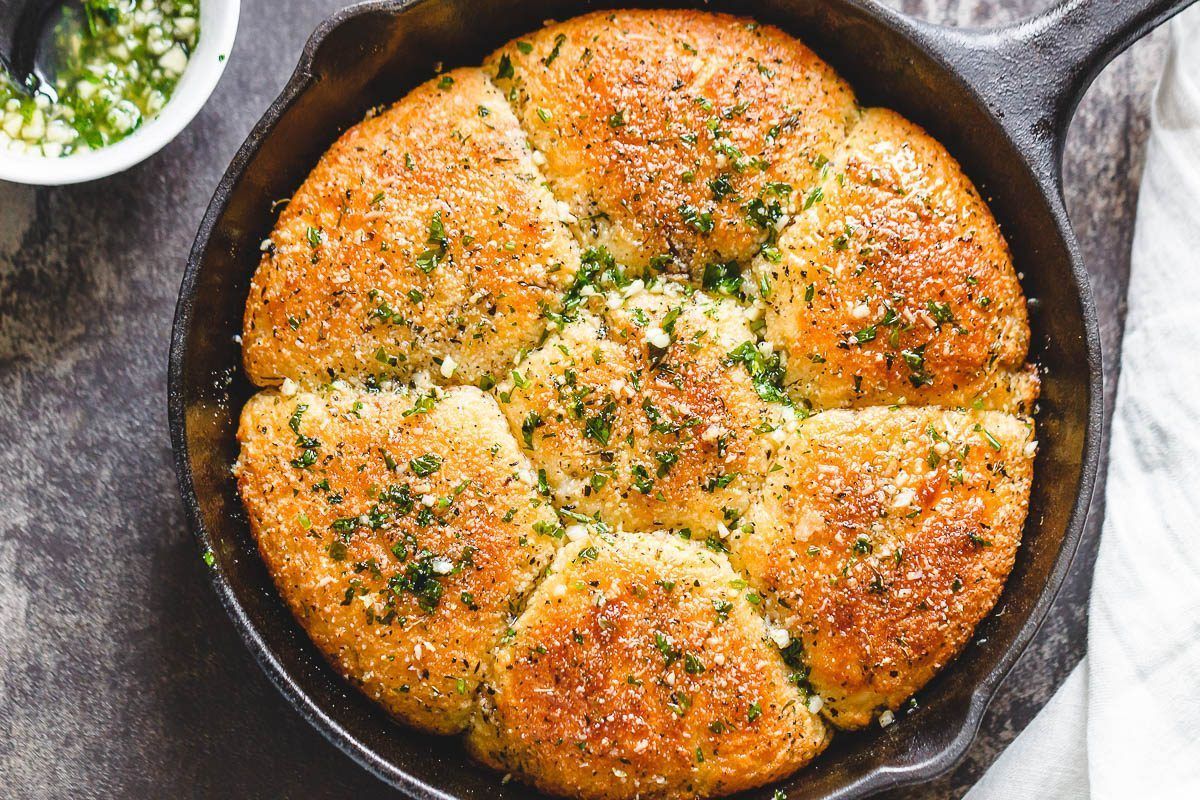 I never been a particular fan of pizza, but garlic bread I could eat until the cows come home. Trying to find one that would fit with a keto diet has been a never-ending struggle, which has now come to an end. Eatwell 101's offering is moist on the inside and crispy on the outside. The key is the cream cheese and mozzarella dough – yum!
Gluten-free keto bread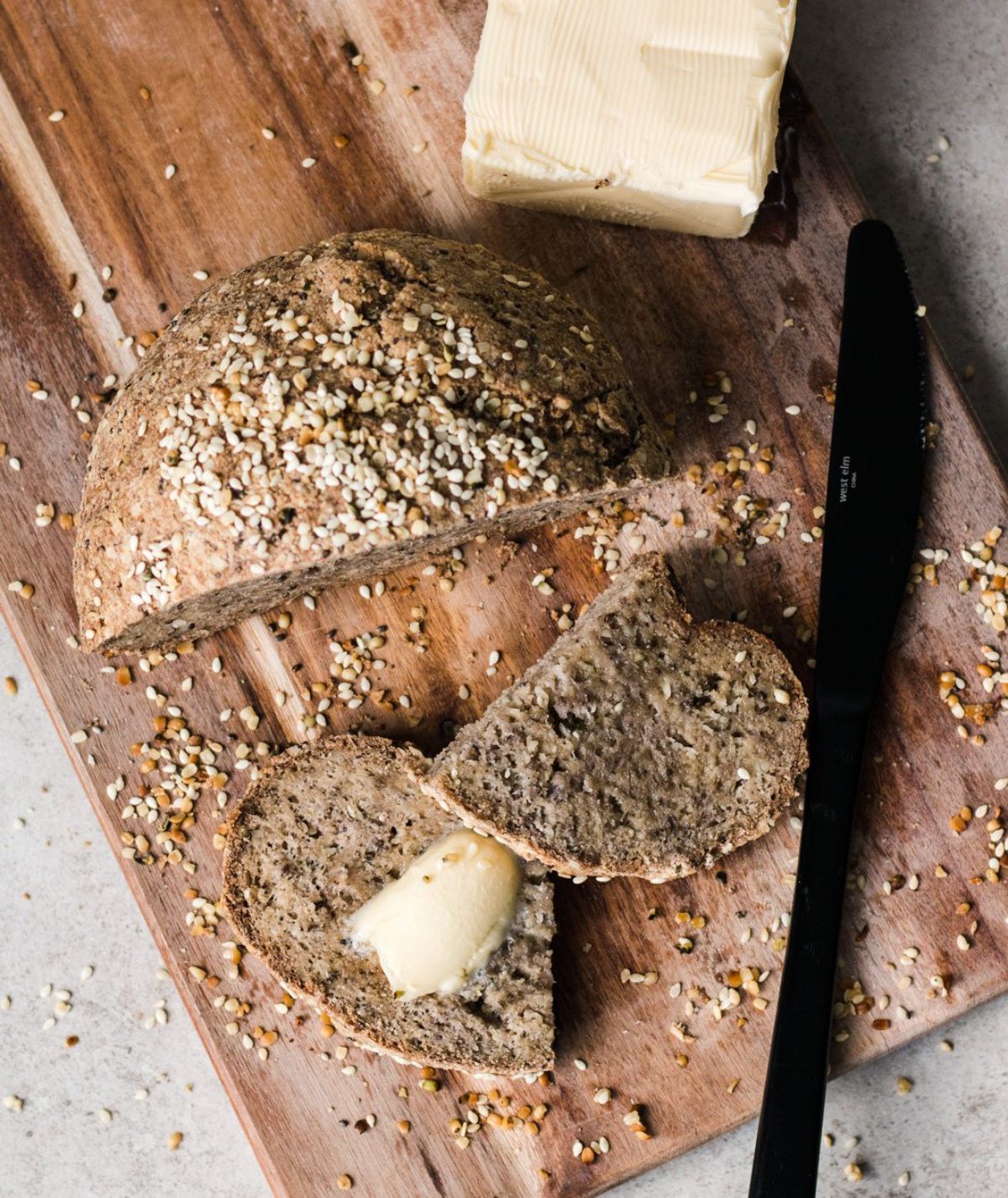 Avocado on toast doesn't have to be only something you dream of when you have this keto bread recipe from Morlife. Just one slice will keep you full and satisfied until lunch, and you won't miss your old gluten-full bread one bit. The inclusion of shelled hemp seeds gives you even more fiber packed into the loaf
Zucchini bread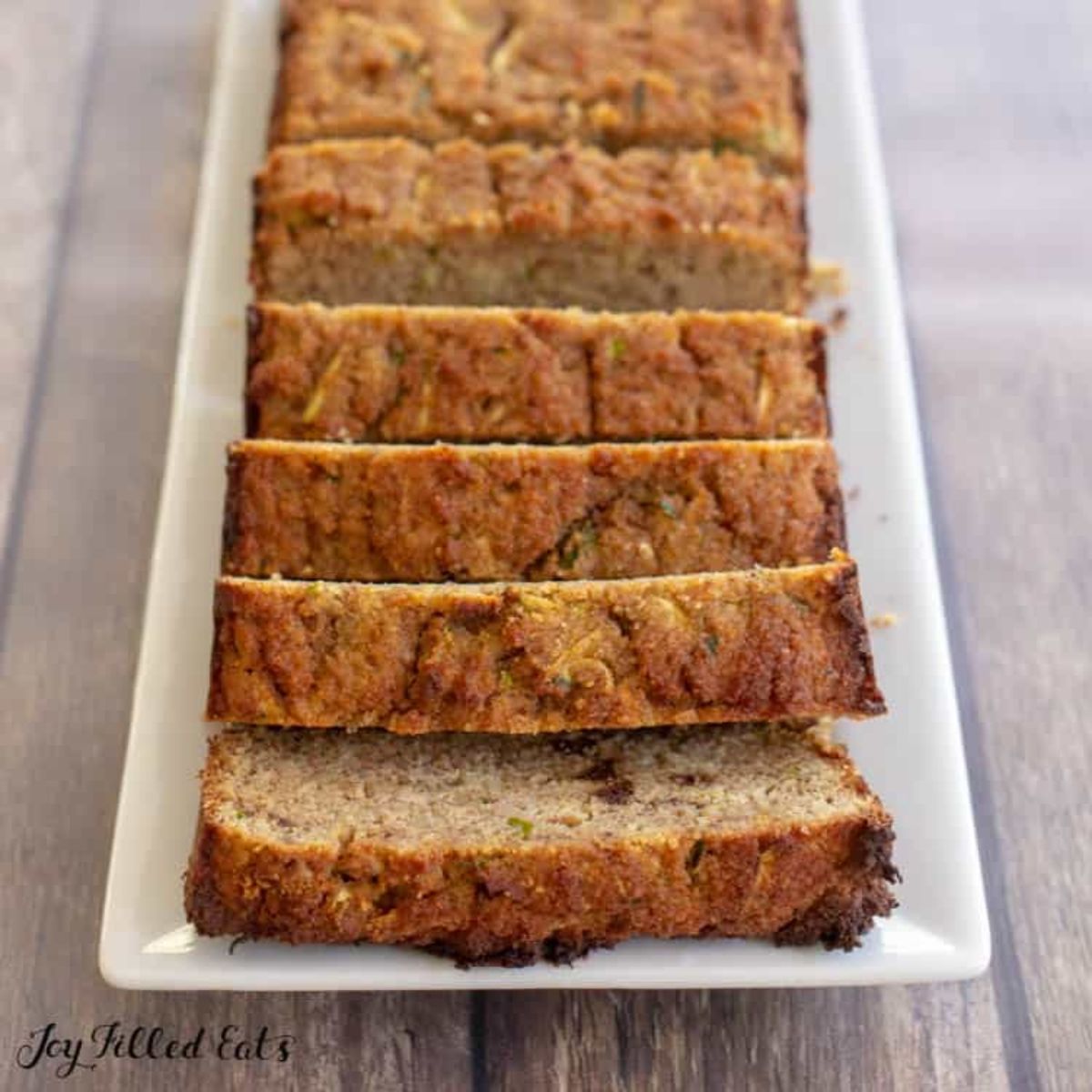 See, you can use zucchini to make absolutely anything! Moist and fluffy, this keto zucchini bread from Joy Filled Eats is another way to use up your zucchini glut if you're sick of zoodles, and it tastes delicious spread with grass-fed butter. It's just sweet enough to grab as an afternoon snack as you're running out of the door, too.
Jalapeno cornbread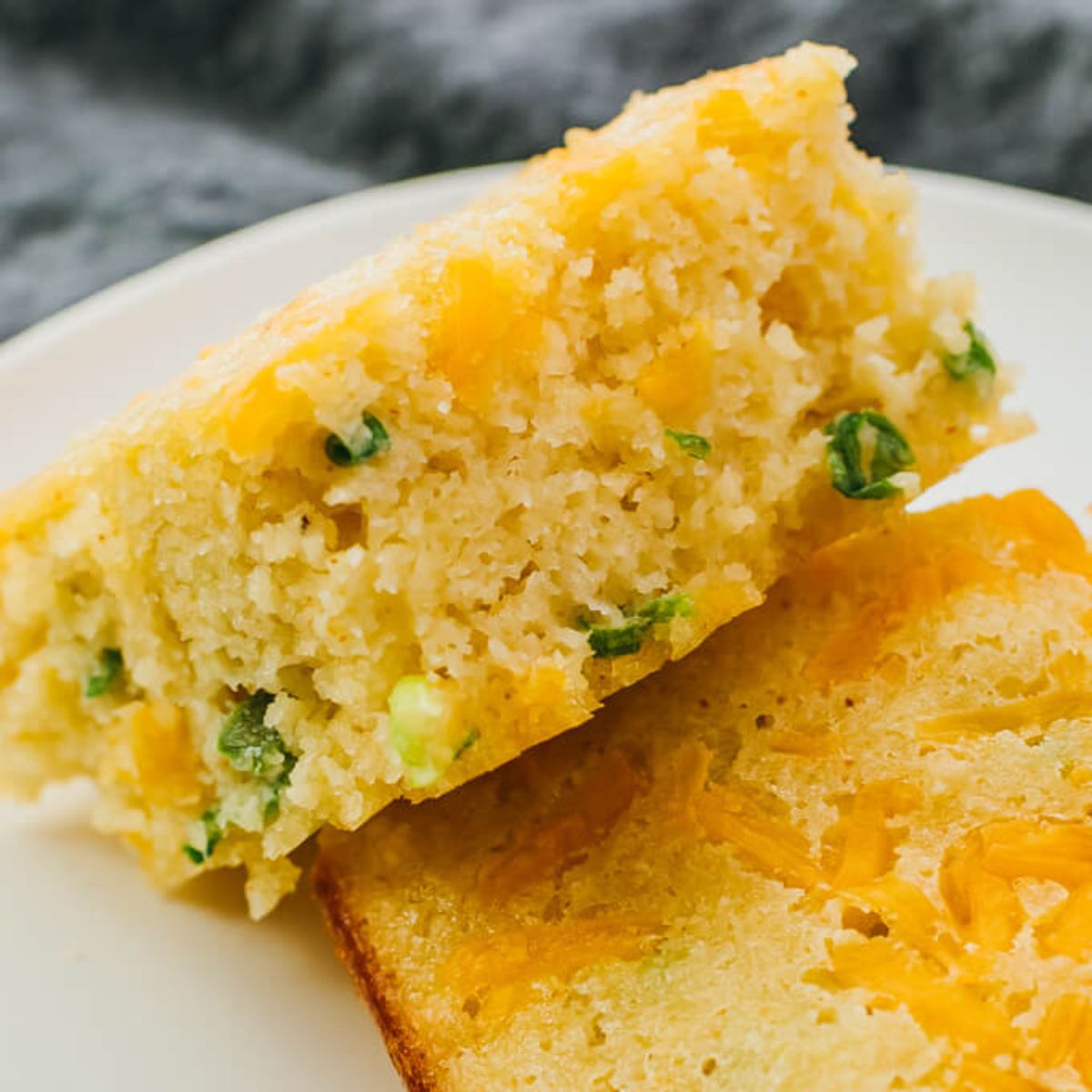 Pack full of jalapeno, scallions, and tangy cheddar cheese, this cornbread will be your new favorite snack. So simple to make, Savory Tooth gives you all the details you'll need to be munching on this before an hour is up.
Coconut flour bread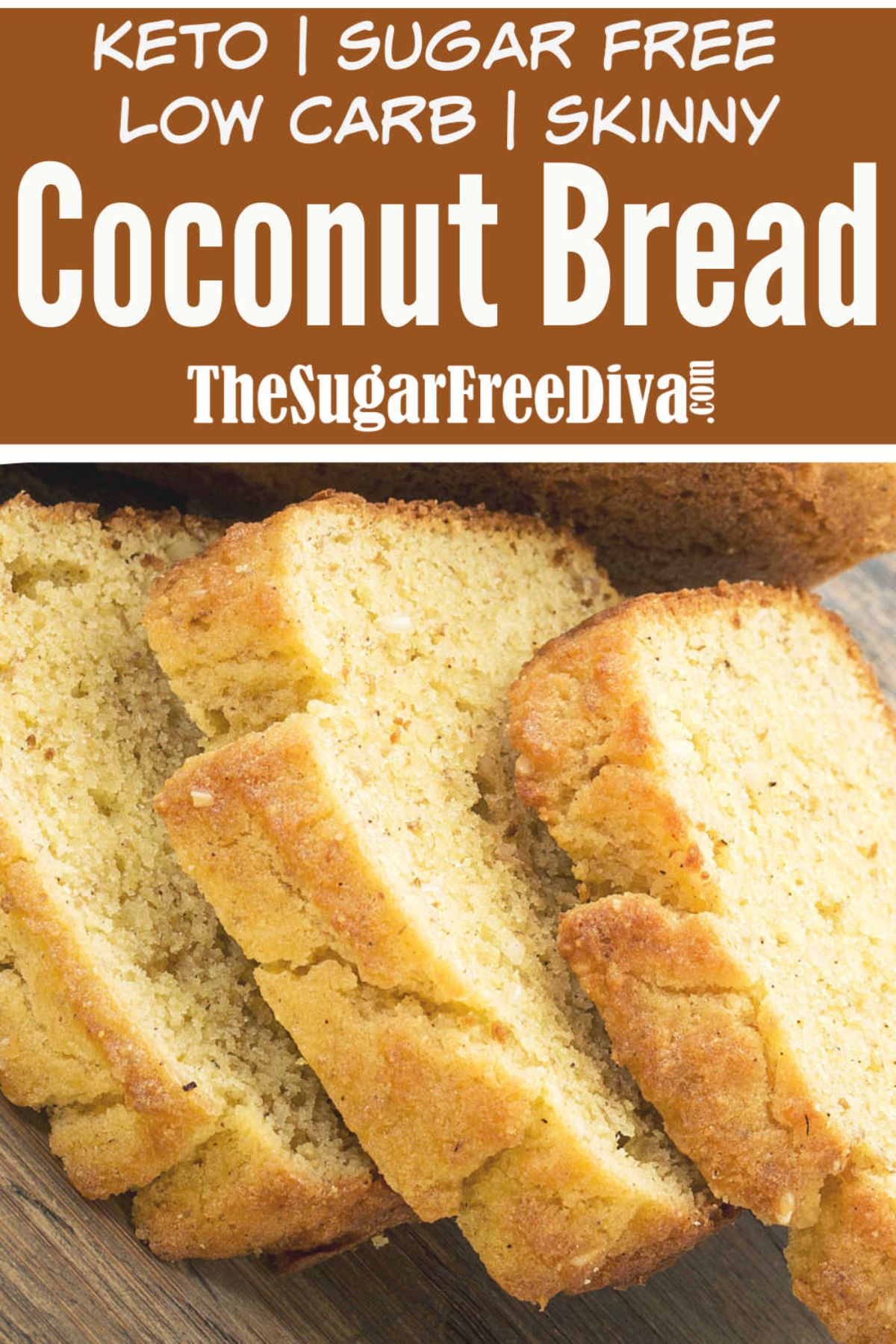 After something a little sweeter? Then head to The Sugar Free Diva's website and check out this coconut flour bread recipe. While using coconut flour means the texture of this bread is a little different, this isn't a bad thing. This loaf is the perfect slightly sweet snack that you can make with just 6 ingredients.
Low carb bread for buns and rolls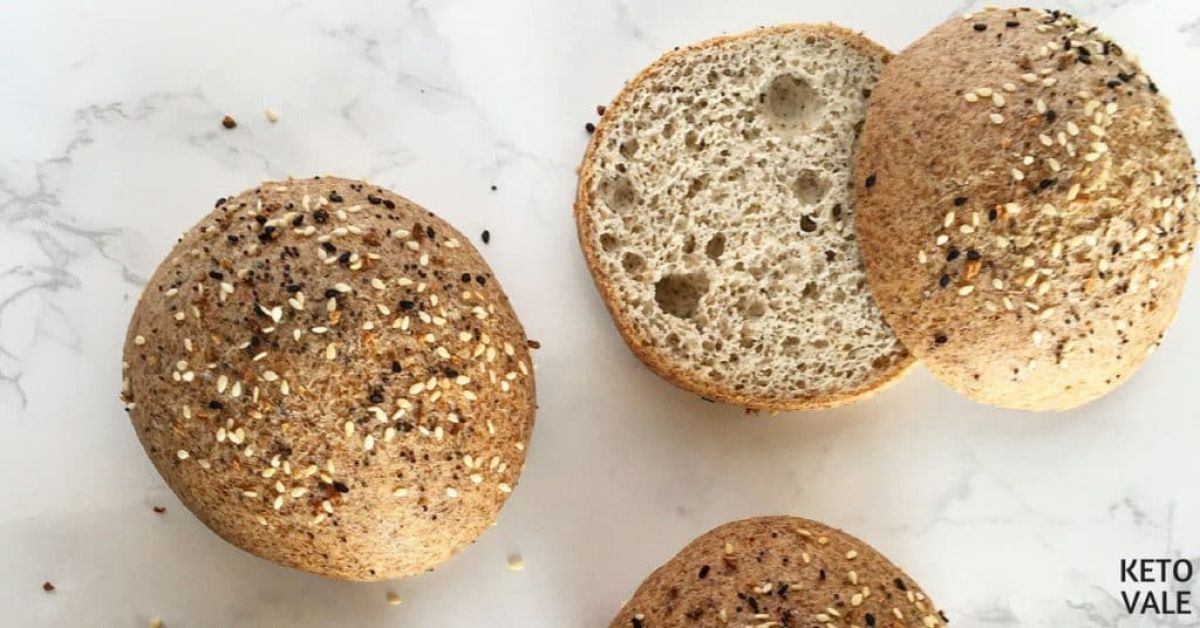 If you've been tucking into your burgers with relish since starting keto, but you're beginning to miss the bun that used to surround it, then Keto Vale has the answer to your problem. Their keto bread recipe is perfect for buns, doesn't have an eggy taste, and means that you can experience your burger as nature intended!
Gluten-free 90 second bread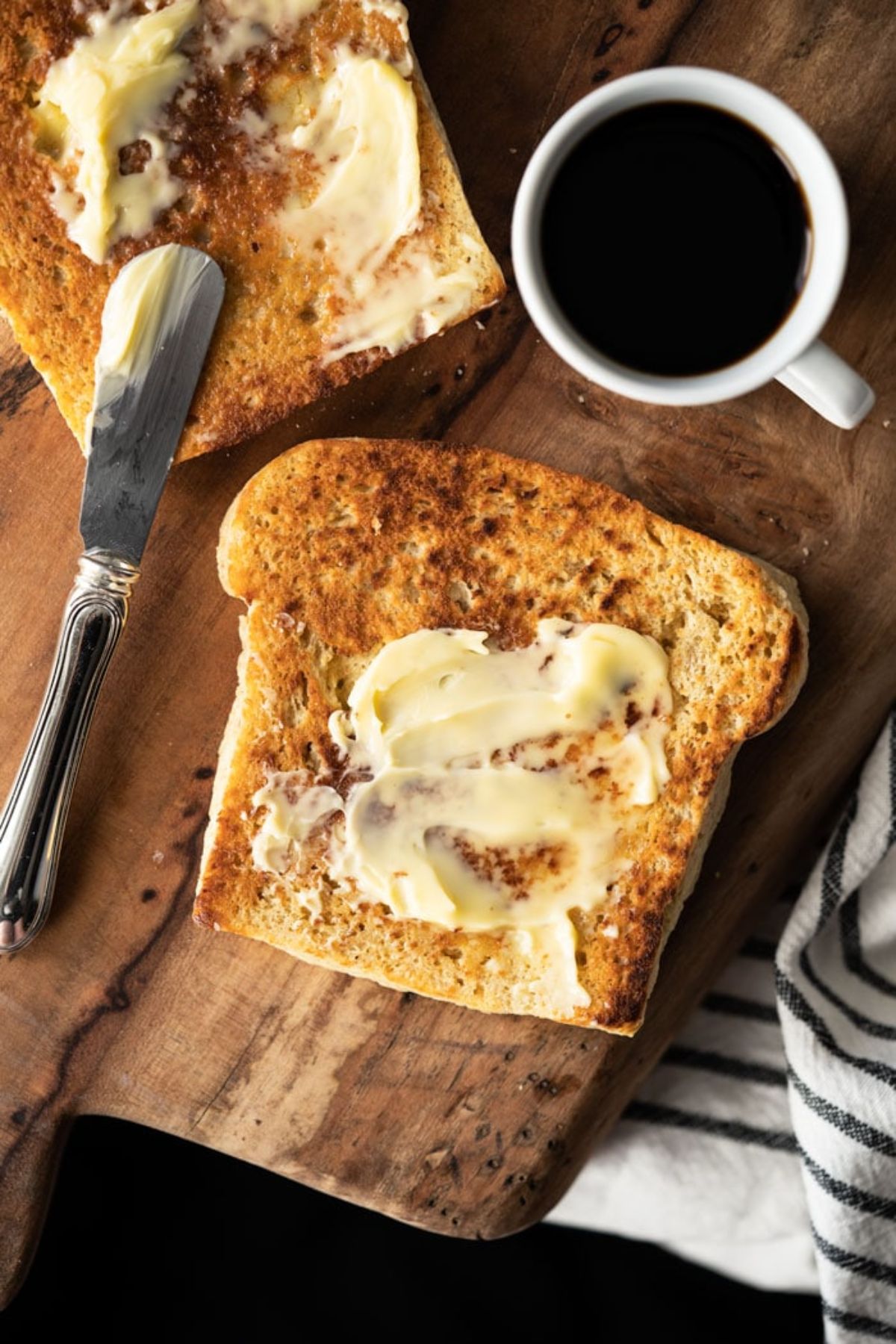 Now for a gluten-free version of the quickest bread known to man! Gnom-Gnom's 90-second bread is (as the name suggests) super-quick to make and tastes slightly sweet making it a great option for breakfast. According to them, it's a cross between cornbread and a Hawaiian sweet roll, which sounds just about perfect to us.
Fathead dough bagels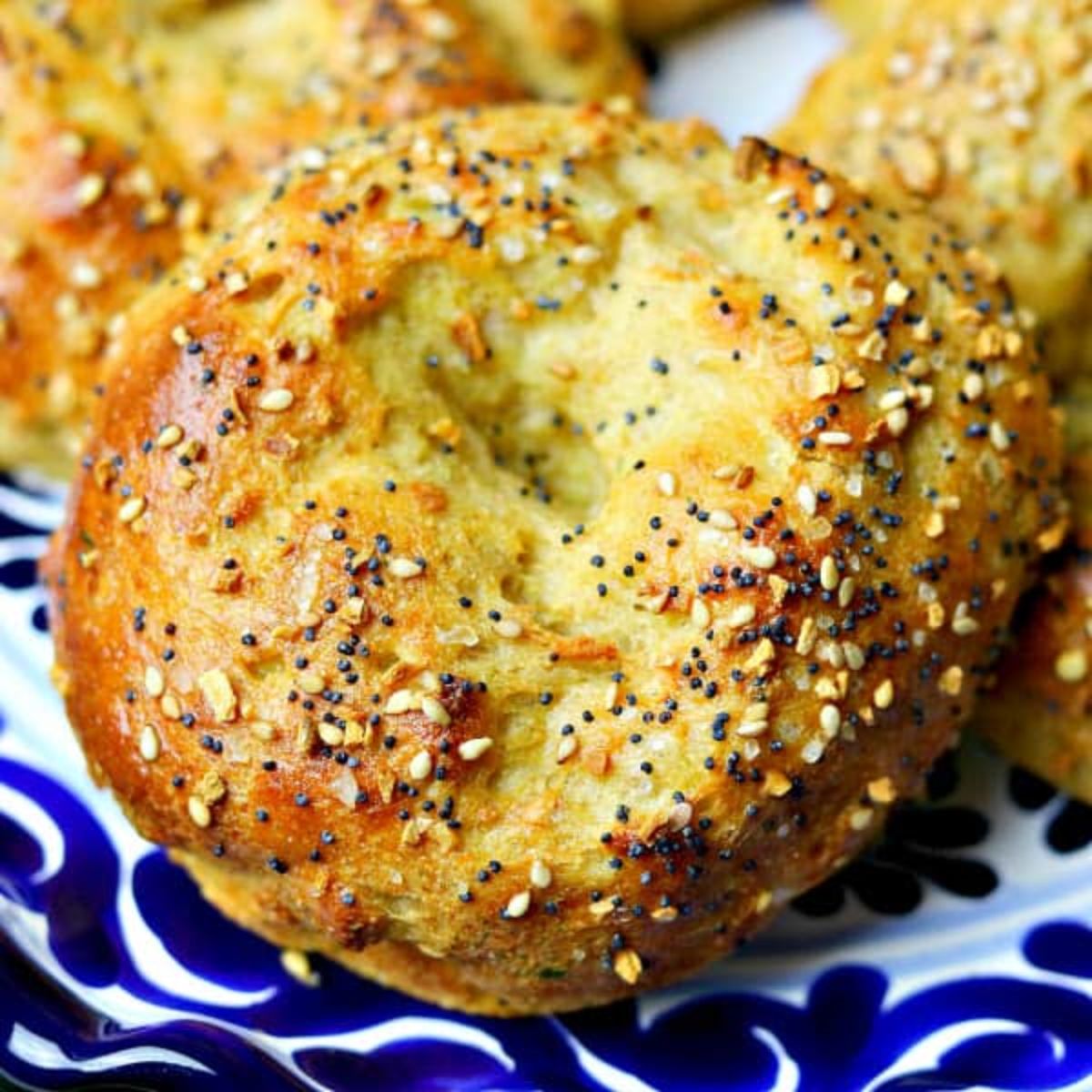 A warm bagel spread with cream cheese or loaded with smoked salmon is one of the best brunches you can have, so for Dr. Davinah's Eats a keto bagel recipe is essential. She's created a simple video with easy to follow instructions so that you can have your cream cheese bagel without overloading on carbs.
Fathead keto dinner rolls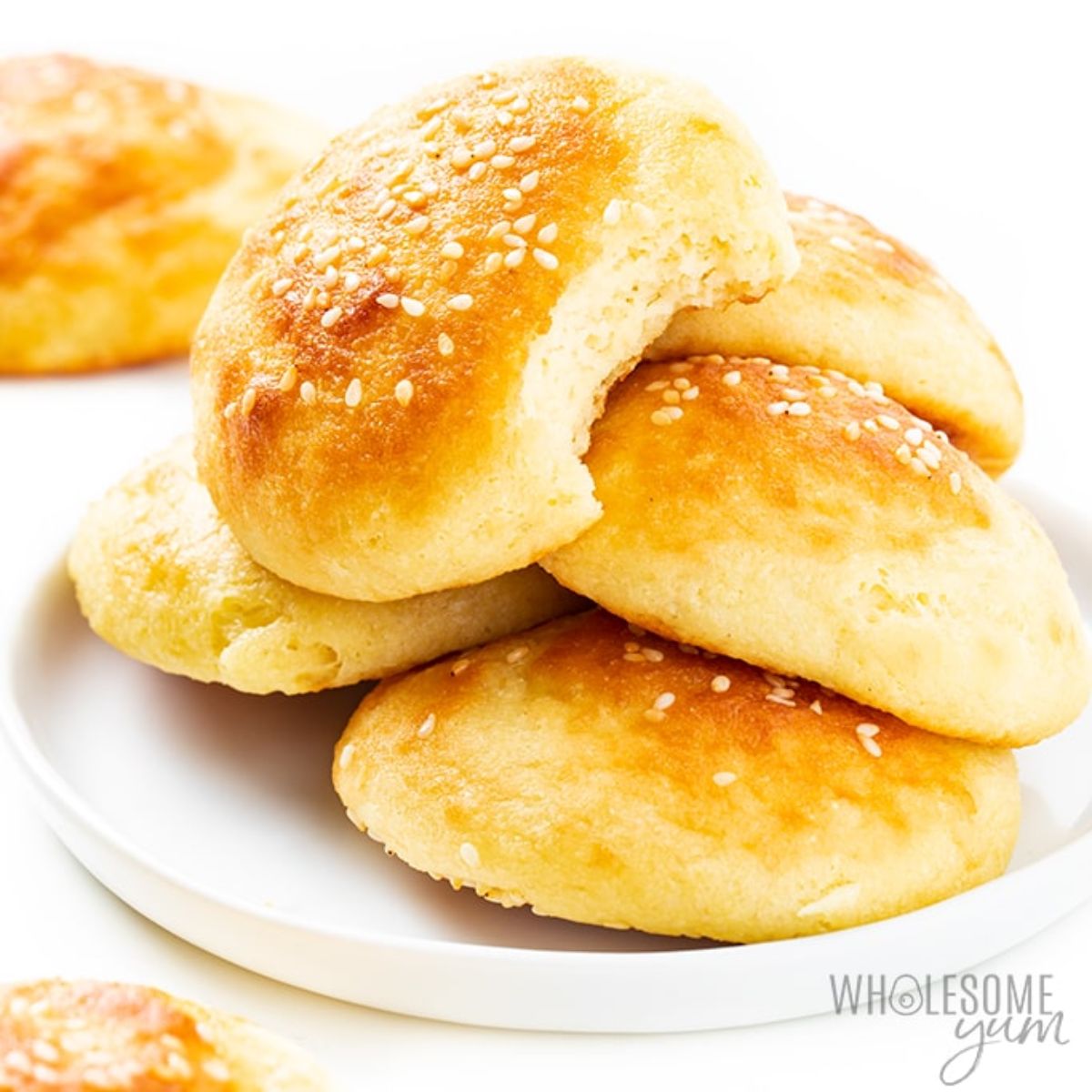 Wholesome Yum has come up with a keto dinner roll recipe that tastes like the real thing thanks to a secret ingredient that you'll have to head to their website to find out about! Follow their step-by-step guide for the perfect accompaniment to your favorite soup.
Italian breadsticks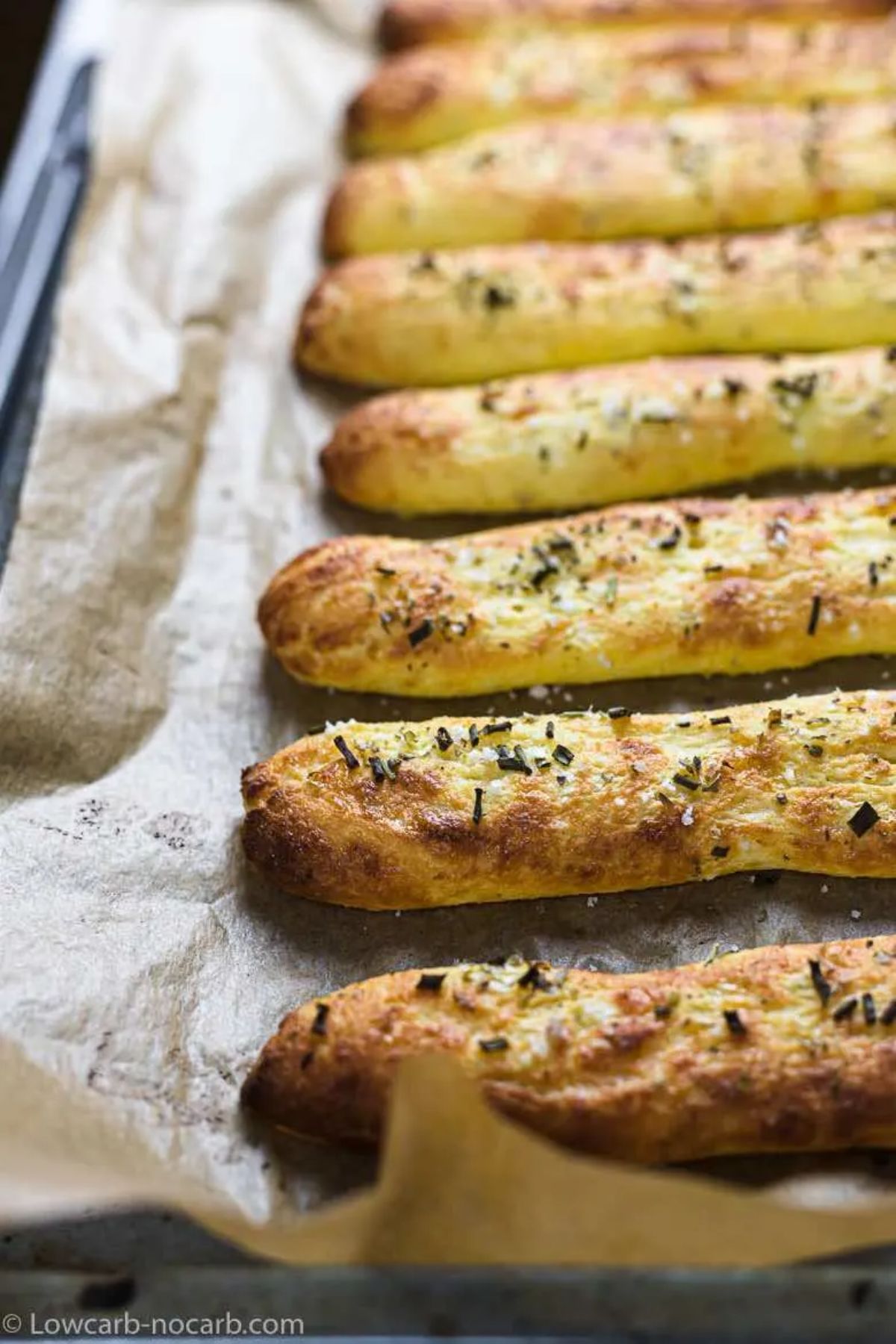 Low Carb No Carb wants to help you re-create the Italian restaurant experience in your own Keto home, with these yummy breadsticks. Fluffy dough and authentic herbs combine to give you these delicious lovelies, and they're really easy to make too.
Almond flour bread rolls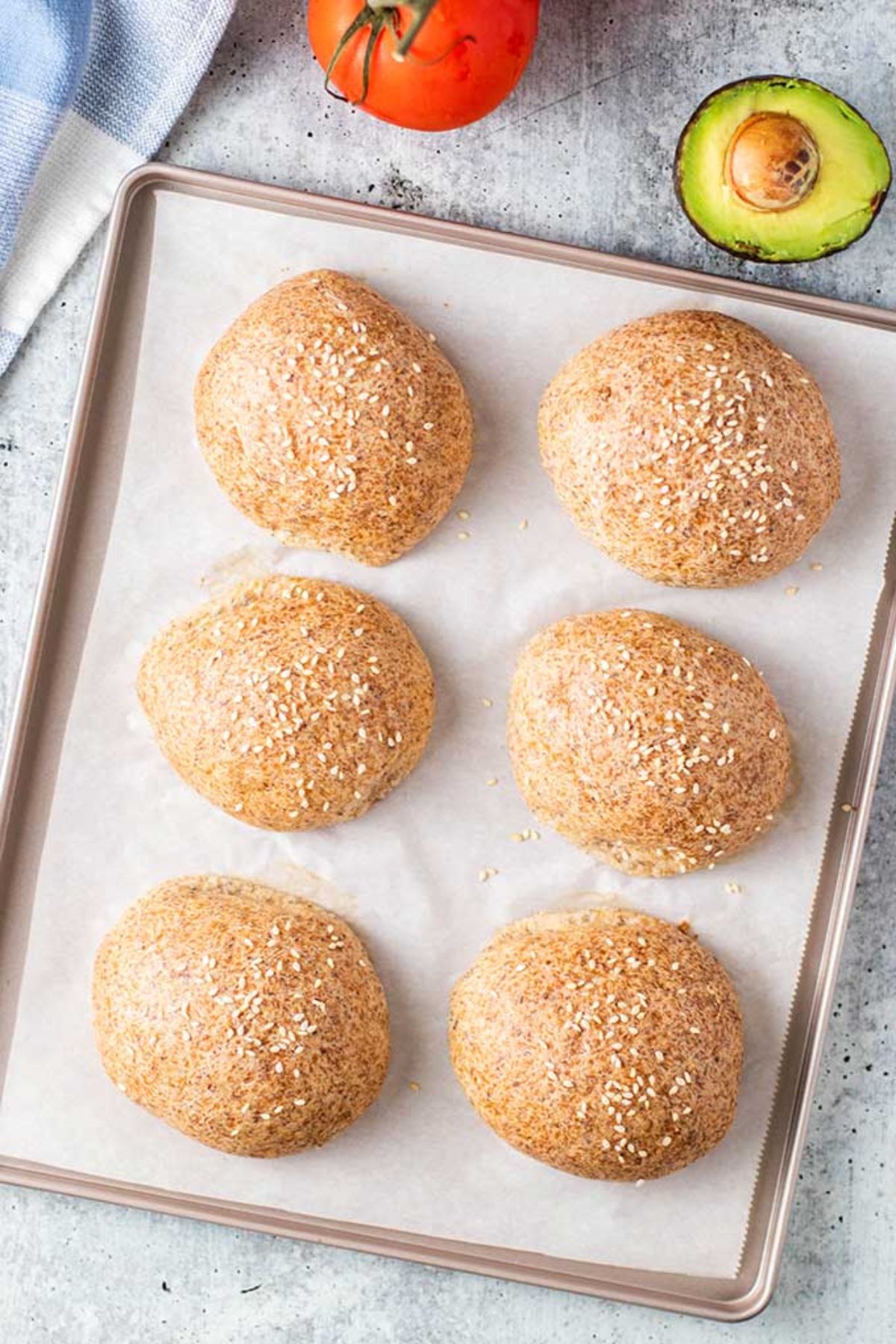 Don't be worried while you're making these rolls. The dough can look pretty soggy, but the water evaporates and leaves behind fluffy, airy balls of bread perfect for your favorite sandwich filling, or for afternoon tea. Blissfully Low Carb loves to top them with avocado and tomato slices.
Low carb flatbread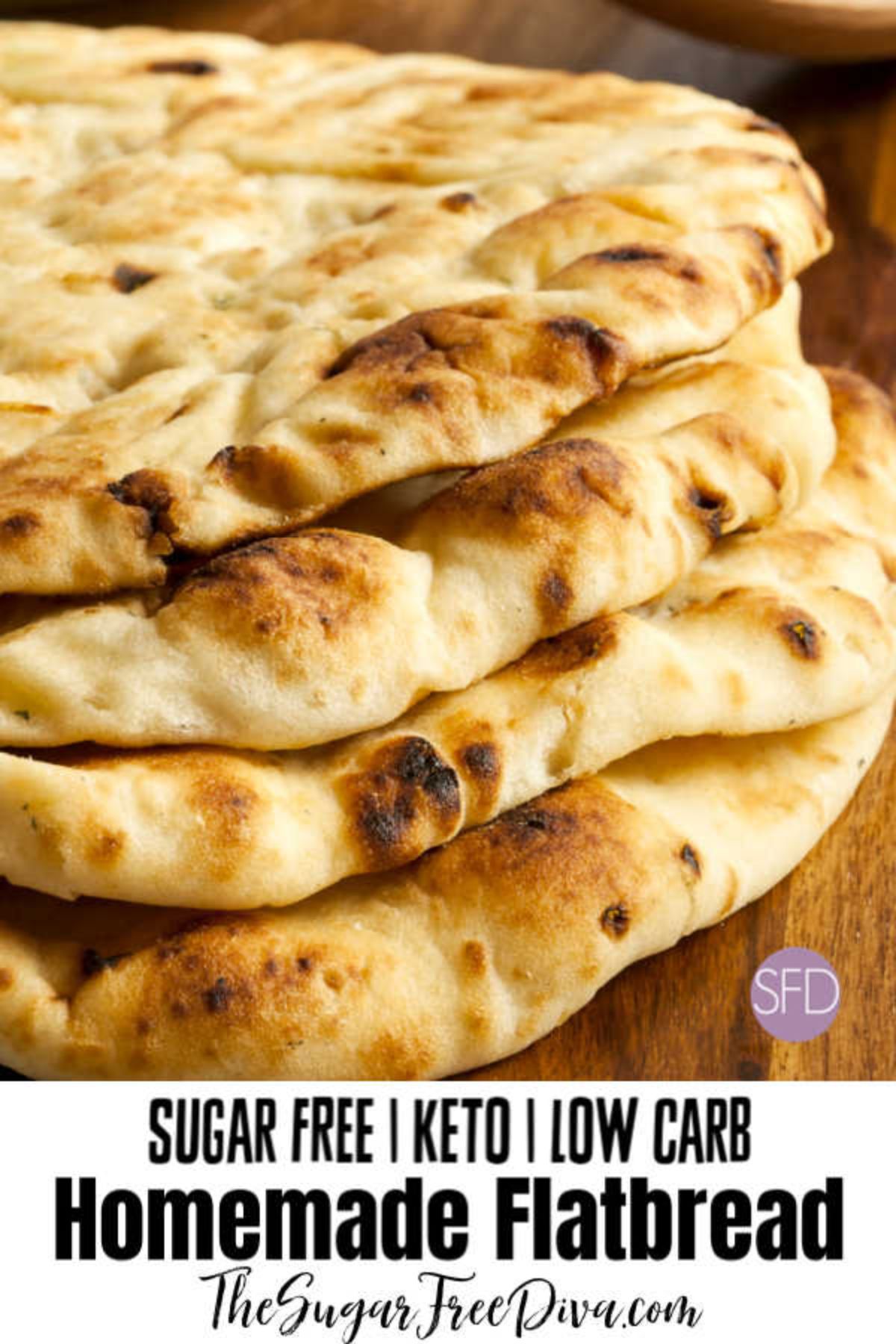 If you love your Mediterranean-inspired kebabs or falafels, then these keto flatbreads are the perfect accompaniment. The Sugar-Free Diva is made with almond flour but it's really easy to personalize with your own favorite seasonings. I'm all over the rosemary, with fresh tomatoes and mozzarella!
Cheesy garlic breadsticks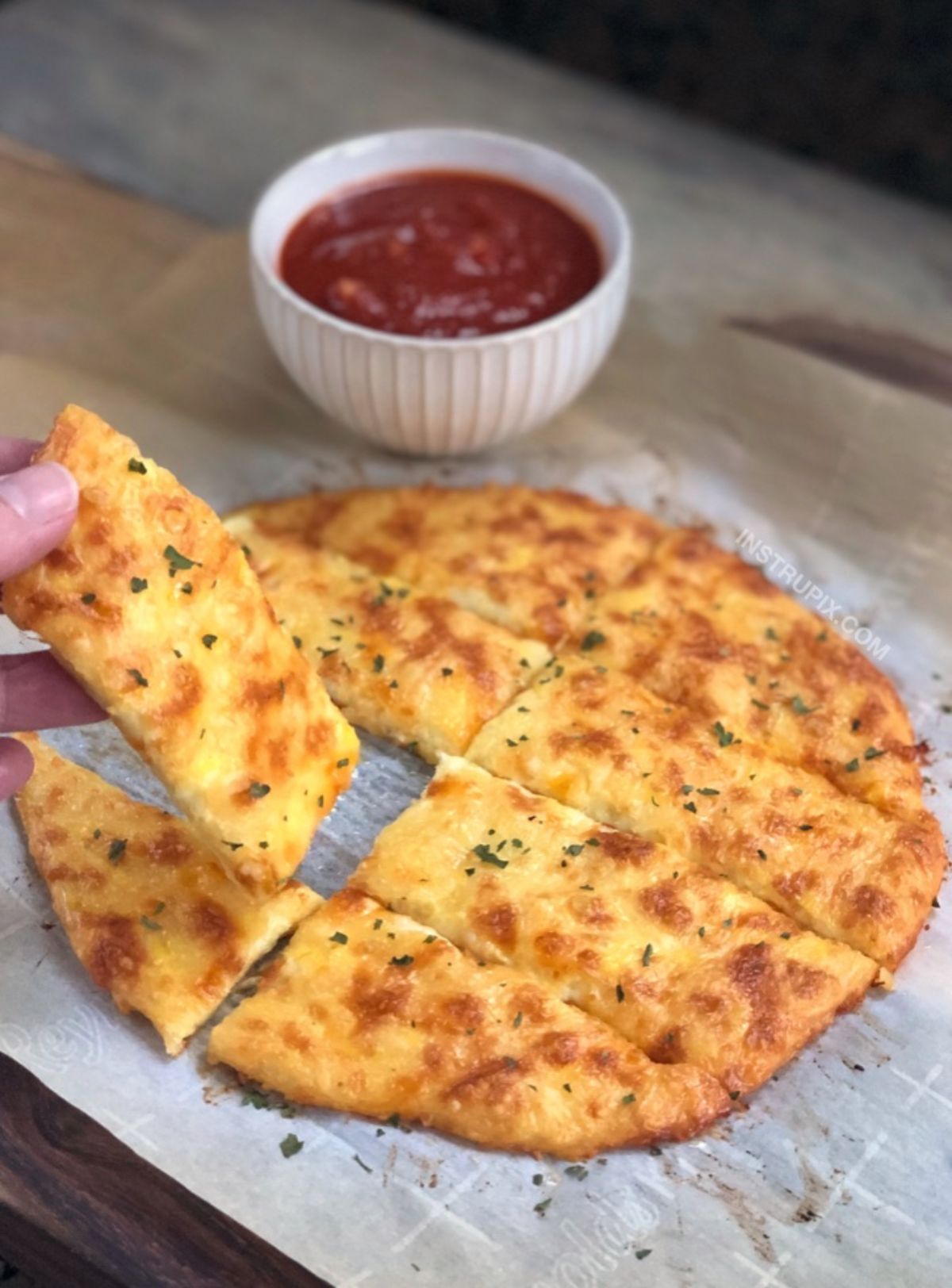 These cheesy garlic breadsticks from Instrupix are almost zero-carb, so you can snack away on them this Friday night to your heart's content. They only use 4 ingredients, so you can whip them up before binging your favorite drama series.
Keto garlic knots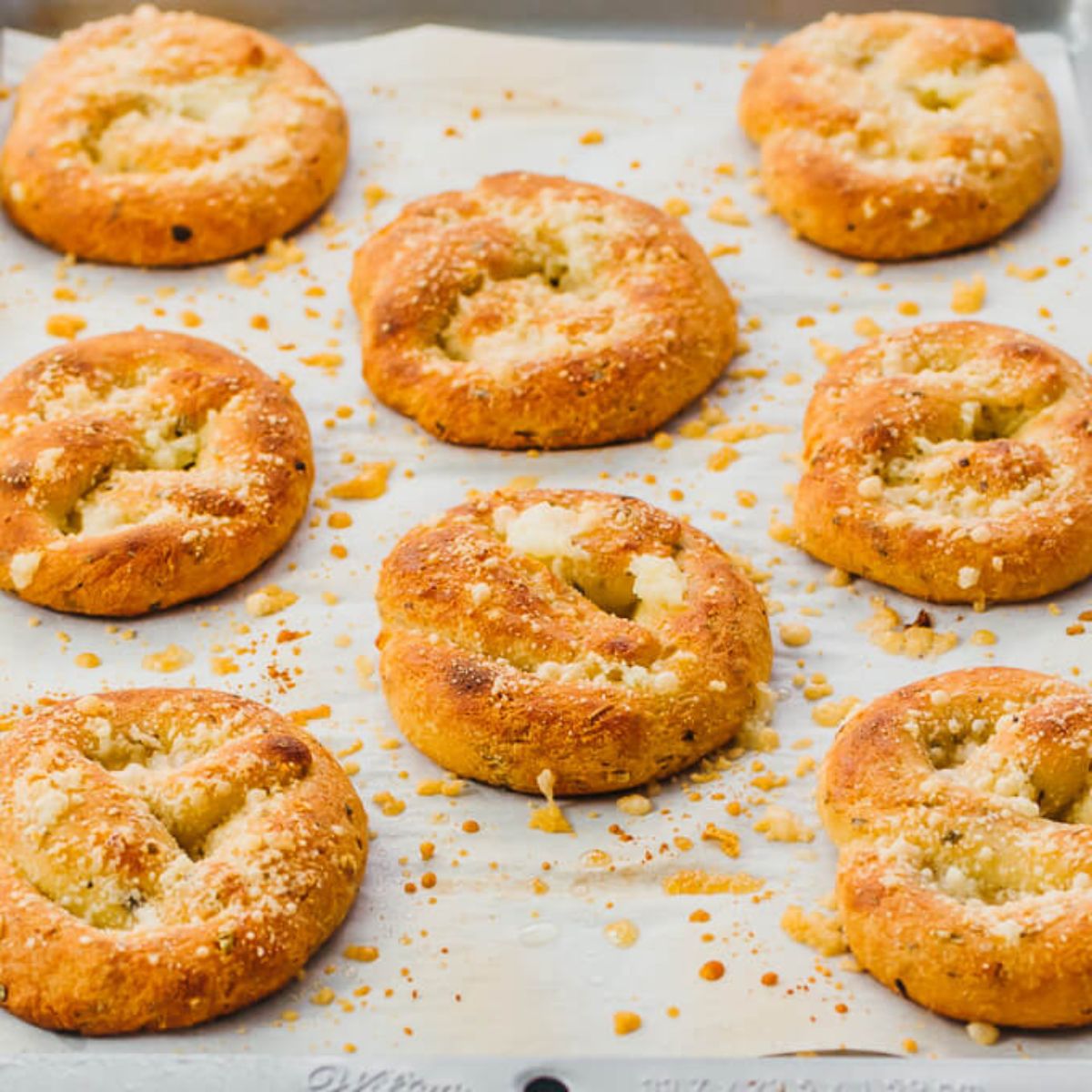 If you're not done yet with all the garlicky yumminess we've presented to you, then Savory Tooth has some more. These delicious garlic knots are packed full of tangy cheese and brushed with garlic butter. You'll be drooling before they're out of the oven.
Mini bread loaves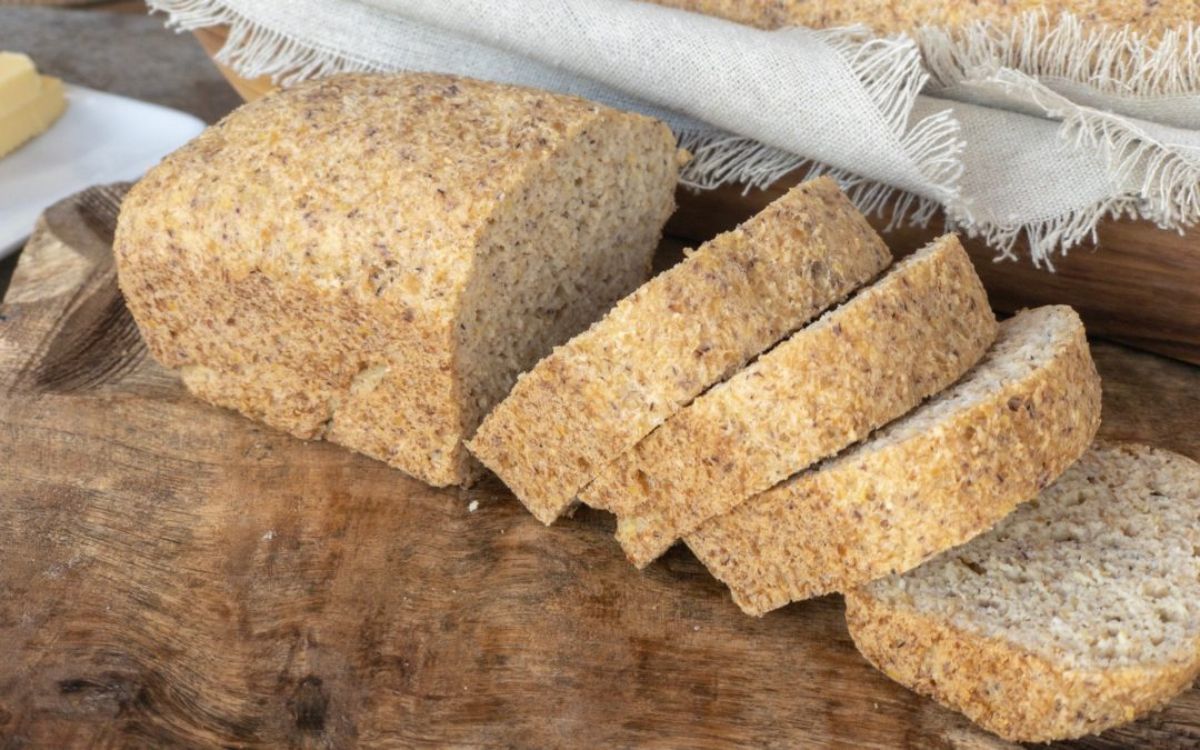 High on the cuteness stakes as well as the taste stakes, these mini keto loaves would perfect for use as individual dinner roll substitutes on your Easter table. I'd devour mine in seconds, as Trina Krug has come up with a whole grain bread alternative that tastes great. Grab your mini loaf tins and begin!
Ultimate keto buns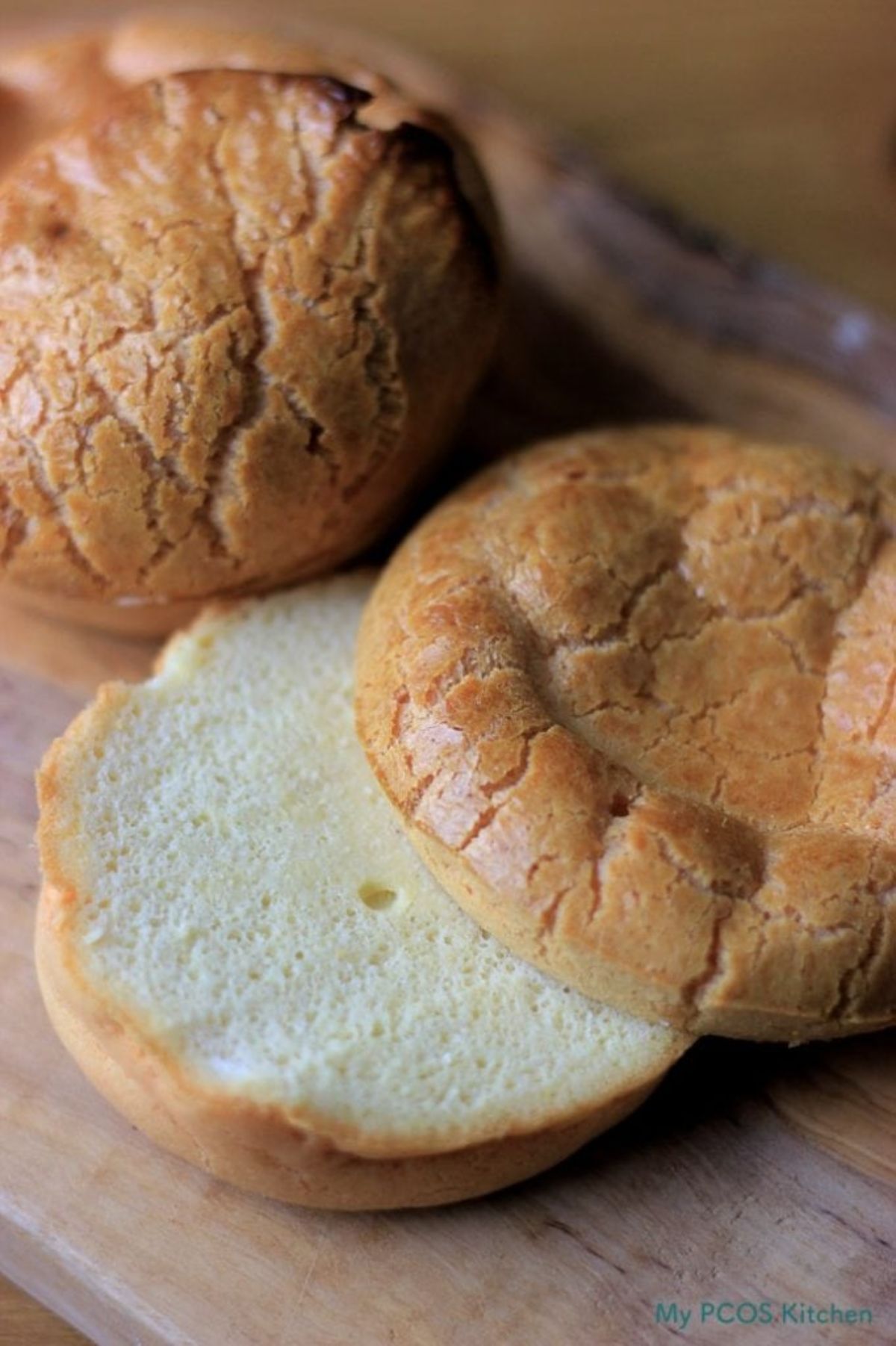 At only 1.33g net carbs or 1.89g, if you're adding spices, these buns can be prepped in 2 minutes. They're light and fluffy, and easy to personalize with spices, seeds, or herbs. My PCOS Kitchen takes you through all of the steps on her site.
Low-carb blueberry bread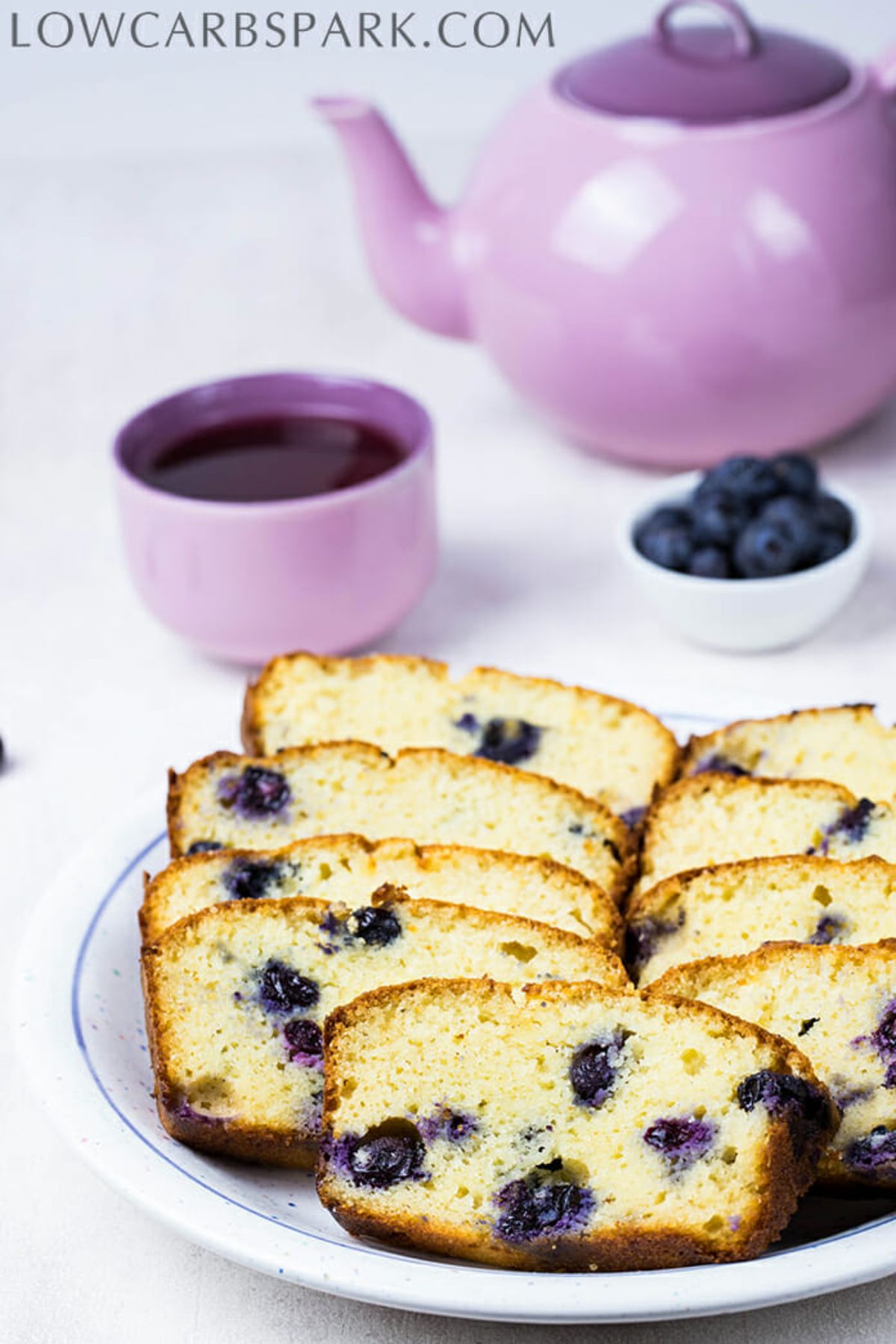 If you've had quite enough of banana bread to last you a lifetime then Low Carb Spark has a slightly different option. Their keto-friendly blueberry bread is gluten-free, grain-free, and sugar-free. It's absolutely not taste-free, though! Try it, and you'll be hooked immediately.
Pumpkin streusel bread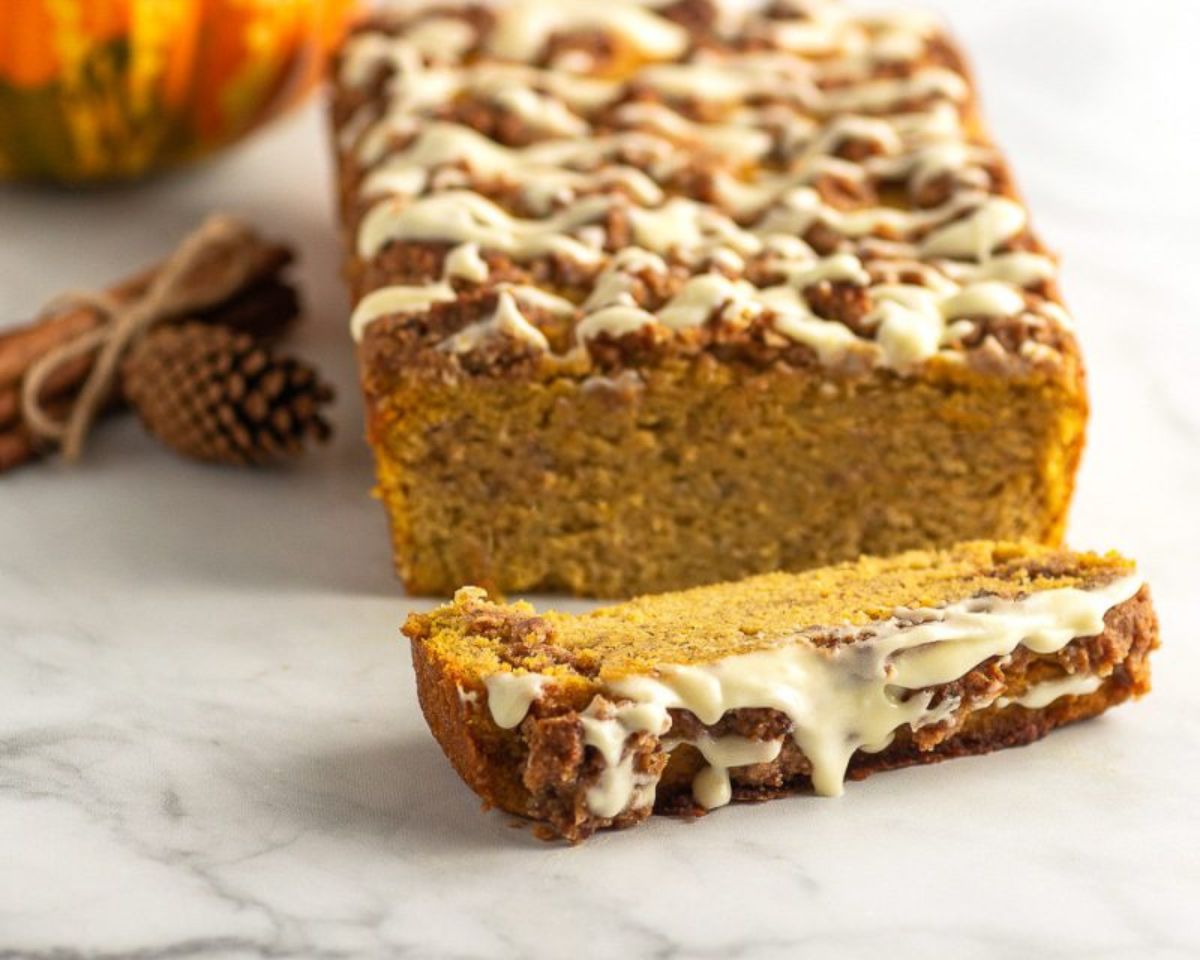 If Fall is more your season than spring, then Beauty and the Foodie's pumpkin streusel bread will be on your table all season long. The streusel crumble topping and drizzled icing give this a really special touch, and make it even harder to stop the kids from eating it all.
RECIPE CARD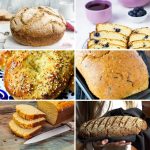 33 Keto Friendly Bread Recipes For Sandwiches and More
This list of keto bread recipes is sure to please everyone at your table! Ideal for a side, as bread on sandwiches, toast, and even burger buns all with low net carbs!
Ingredients
Please ensure Safari reader mode is OFF to view ingredients.
Sourdough Loaf

Easy Paleo Keto Bread

Almond Flour Paleo Bread

90-Second Bread

Rosemary Sea Salt Bread

Sunflower Seed Bread

Almond Flour Bread

High Fiber Breakfast Bread

Keto Farmers Bread

Low Carb Bread Machine Recipe

Low Carb Keto Bread

Fluffy Keto Bread

Garlic Butter Keto Bread

Gluten-Free Keto Bread

Zucchini Bread

Jalapeno Cornbread

Coconut Flour Bread

Low Carb Bread For Buns And Rolls

Gluten-Free 90 Second Bread

Fathead Dough Bagels

Fathead Keto Dinner Rolls

Italian Breadsticks

Almond Flour Bread Rolls

Low Carb Flatbread

Cheesy Garlic Breadsticks

Keto Garlic Knots

Mini Bread Loaves

Ultimate Keto Buns

Low-Carb Blueberry Bread

Pumpkin Streusel Bread
Click to convert between US & metric measurements:
© Copyright Wicked Spatula. We'd LOVE for you to share a link to this recipe, but please DO NOT COPY/PASTE the recipe instructions to social media or websites. You may share a photo with a link back instead.
Did you make this recipe?
Click here to leave a comment + star rating! ★★★★★
Then, share a pic on Instagram. Tag @wickedspatula or #wickedspatula!