It's chilly outside, you've spent the morning shoveling snow, or shivering on the school run, and now you're thinking about supper. At this time of year, you want something warming, and you don't want to spend a lot of time on it. Enter the fabulous Instant Pot!
Nowhere near as terrifying as the pressure cookers of old, the new generation of Instant Pot is easy to use. You can throw all your ingredients in with minimal prep, switch it on, and in no time at all you'll have a one-pot meal that will delight the whole family's tastebuds. Below you'll find the 30 best Instant Pot recipes from around the web, that will fit with your low carb diet.
Paleo spaghetti squash shrimp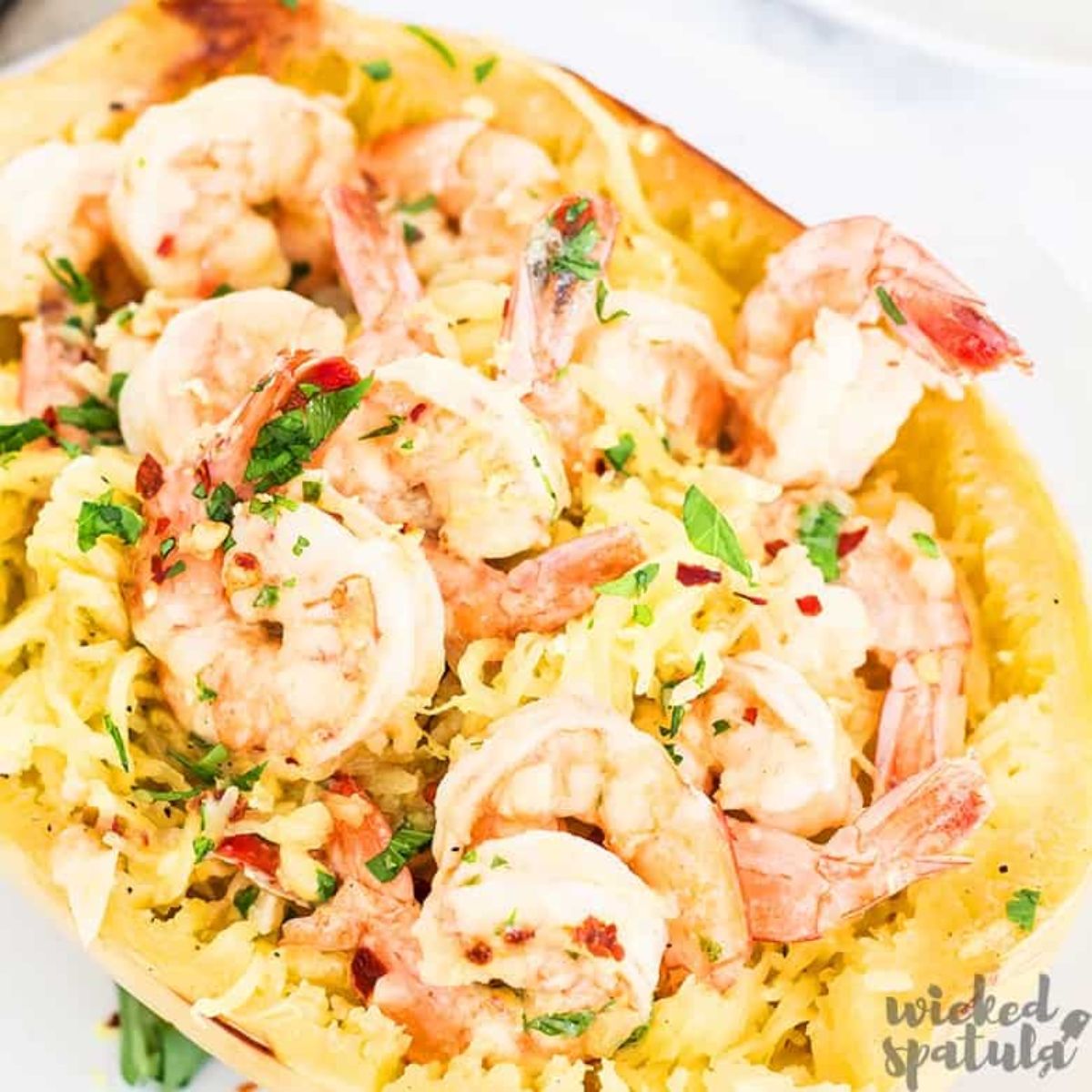 Not to blow our own trumpet, but we have some pretty good recipes in our archives, and they include some great Instant Pot choices. This spaghetti squash shrimp recipe is healthy, delicious, and low carb. You make the spaghetti squash in the Instant Pot and then pull together the rest of the recipe in no time at all.
Seafood gumbo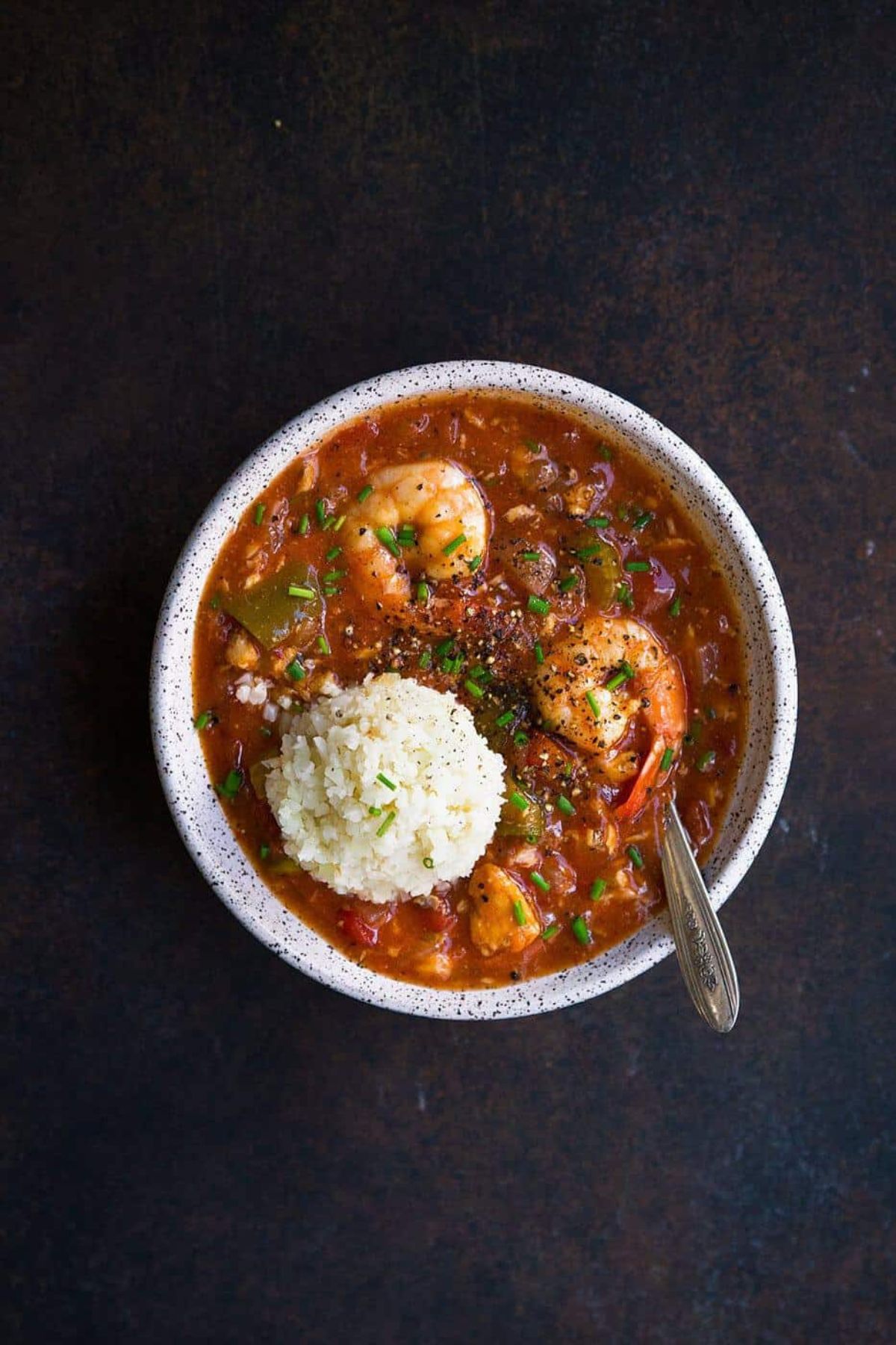 Continuing our seafood theme, this Instant Pot gumbo from The Movement Menu is a flavorful hug at the end of a long day. Dairy-free, paleo, and low carb, it ticks all the boxes, whilst also being something your family will tuck into with relish.
Creamy shrimp scampi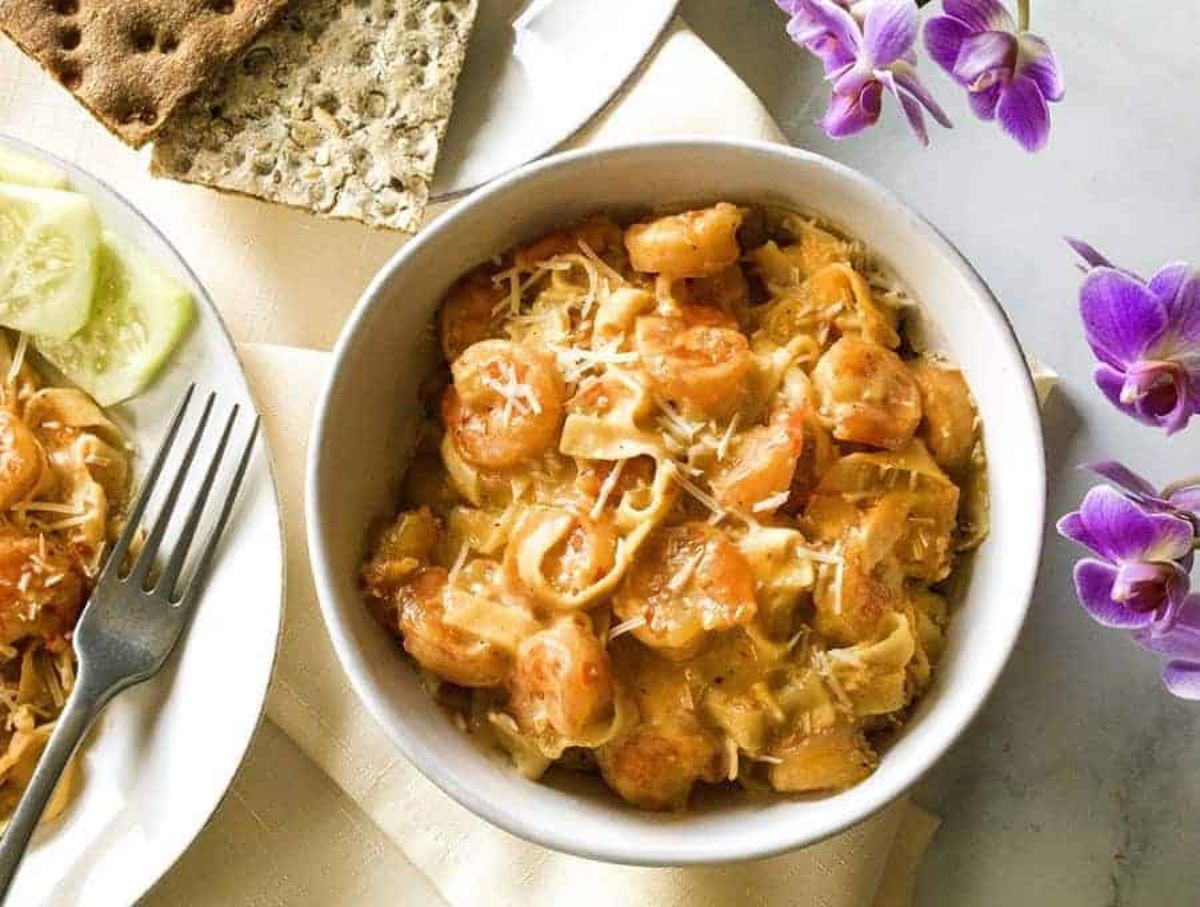 Two Sleevers' creamy shrimp scampi is the perfect speedy sauce to put on top of zoodles or your low carb noodle of choice. With only 6g net carbs per serving, and ready in 15 minutes, you can be enjoying this buttery, cheesy delight before you know it.
Farmhouse beans and sausage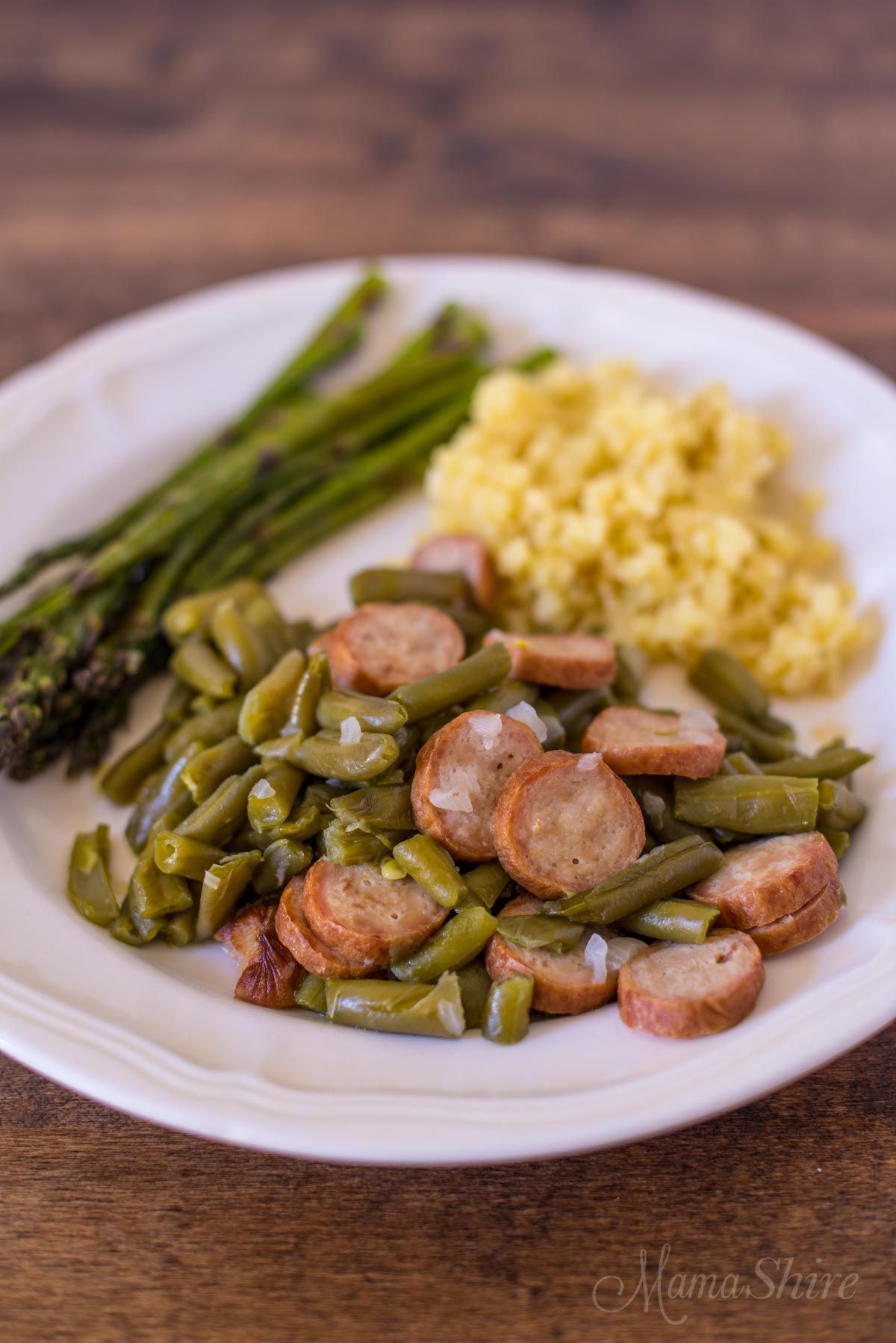 You might not realize it, but your Instant Pot can make those sausages sitting in the back of your fridge taste even better. This farmhouse beans and sausage recipe from Mama Shire is a gluten-free, low carb wonder that is rich and comforting. She gives you all the instructions on her page.
Broccoli cheese soup with beer brats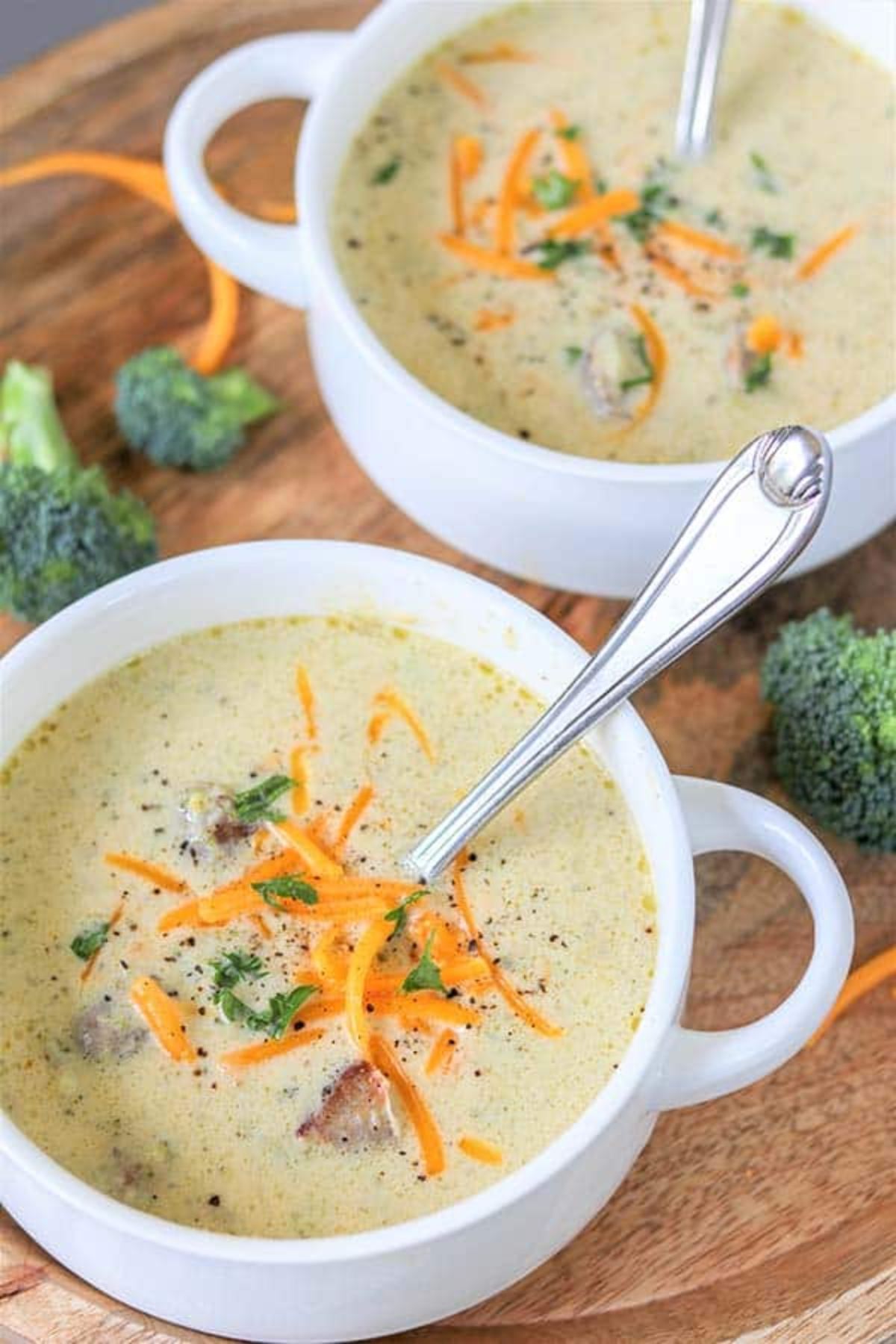 Sausage soup is probably not something you've considered making before, but let me tell you: you are missing out. This broccoli cheese soup with bratwurst from Seeking Good Eats is the perfect comforting supper. It's cheesy, rich, filling, and super speedy. You'll be an instant convert.
Italian sausage kale soup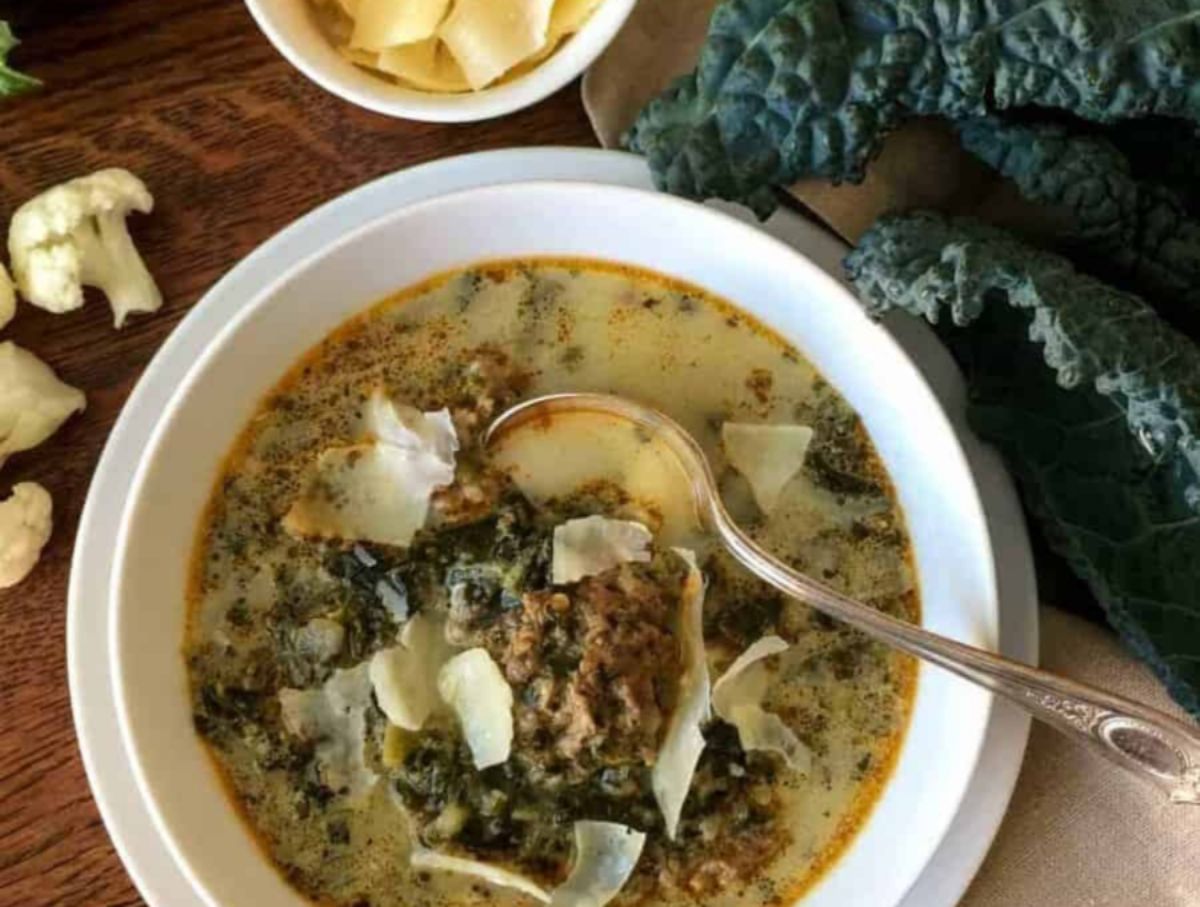 Two Sleevers have come up with another hearty Instant Pot recipe here. This low carb Italian sausage and kale soup freezes well and tastes even better when it's been reheated as the flavors have had longer to marinate. But it's great served immediately as well, so you've got something perfect for supper and great for lunch the next day too.
Low carb whole chicken and gravy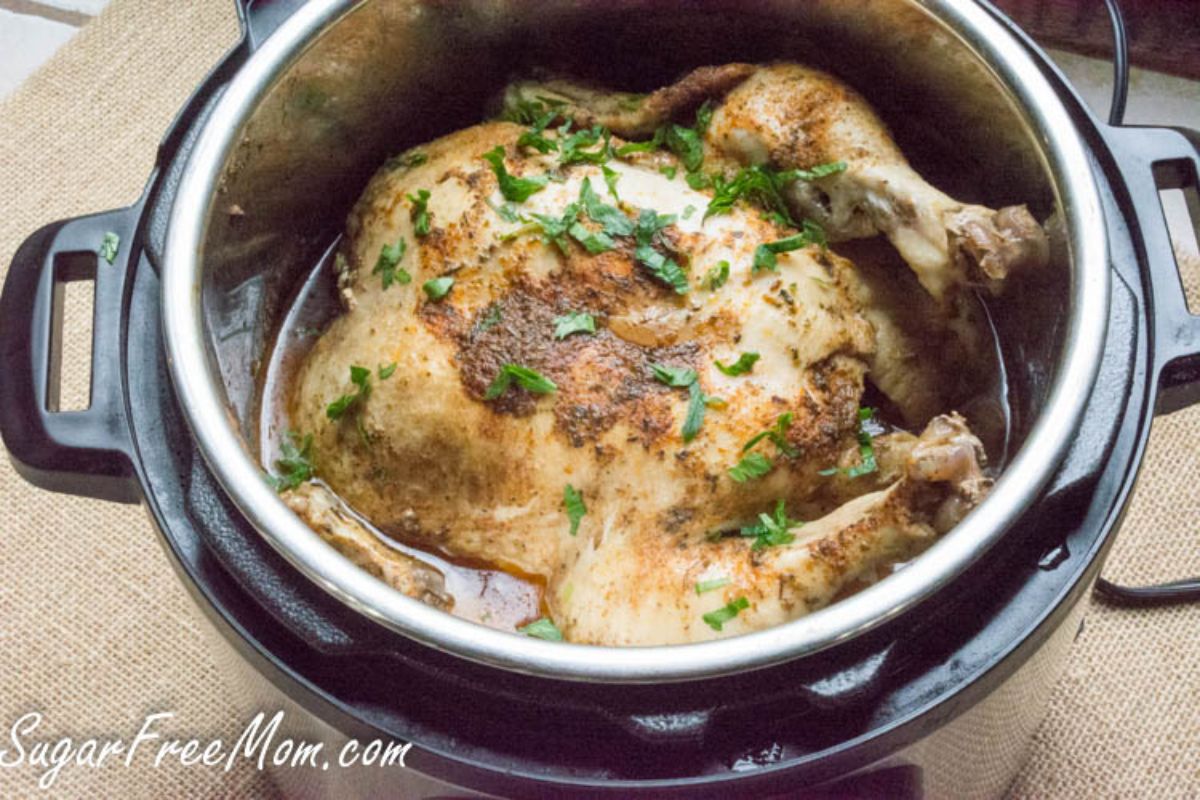 I'm constantly looking for new ways to breathe life into a standard roast chicken. I also need an alternative for days when we've got back from practice late and there's not enough time to cook it in the oven. Sugar-free Mom has the solution for any busy mom with her Instant Pot recipe for roast chicken and gravy. It's tender and flavorsome and, most importantly, quick.
Chicken taco soup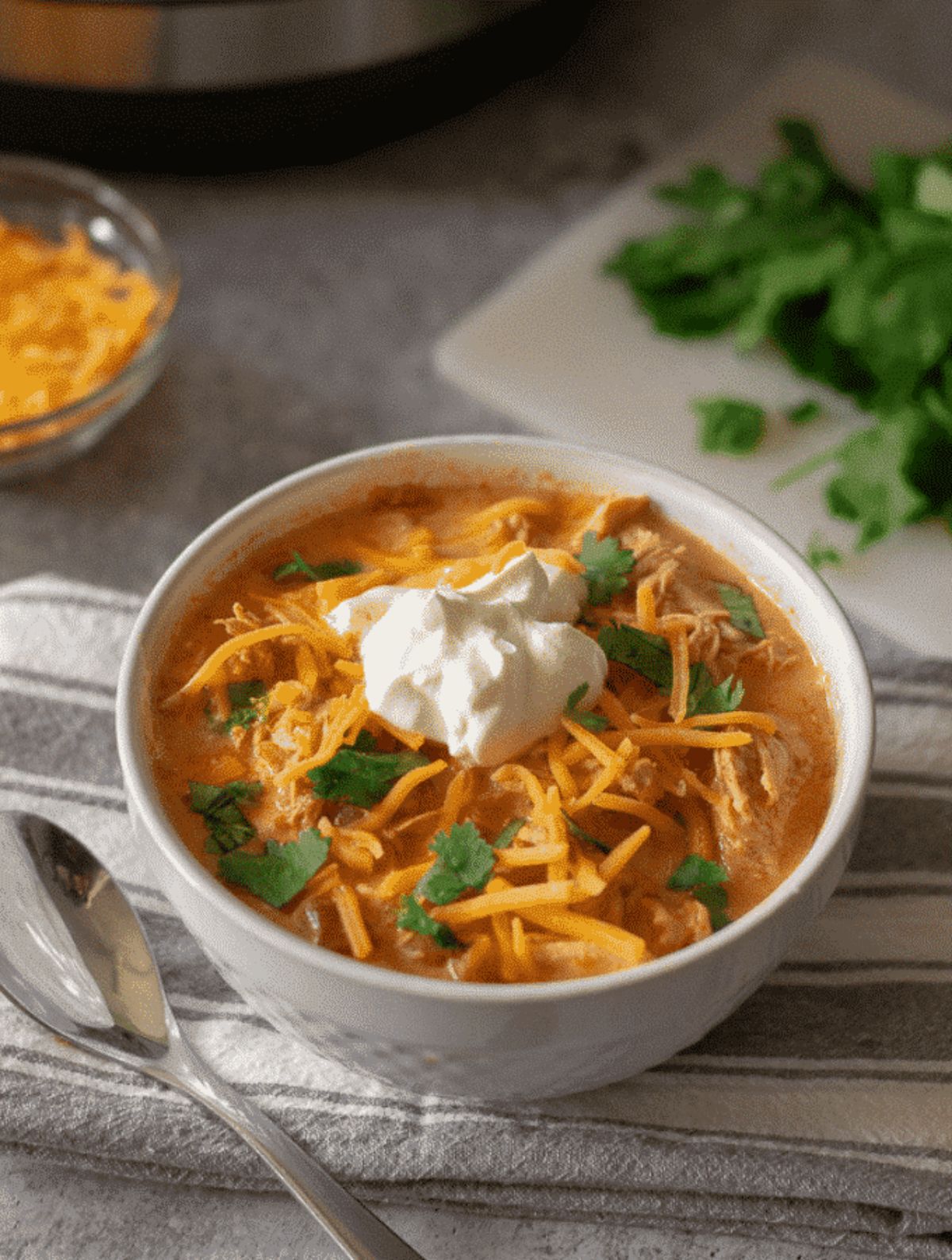 This Mom's Menu has created a versatile and delicious taco soup that you can make in the Instant Pot, but also in the slow cooker if you're going to be out for the day. The genius of this particular recipe? You can throw in a frozen chicken breast! Yup, that's right: this is the perfect recipe for when you get home late and realize that you haven't anything in the fridge for tea. You're welcome!
Creamy chicken with sun-dried tomatoes and spinach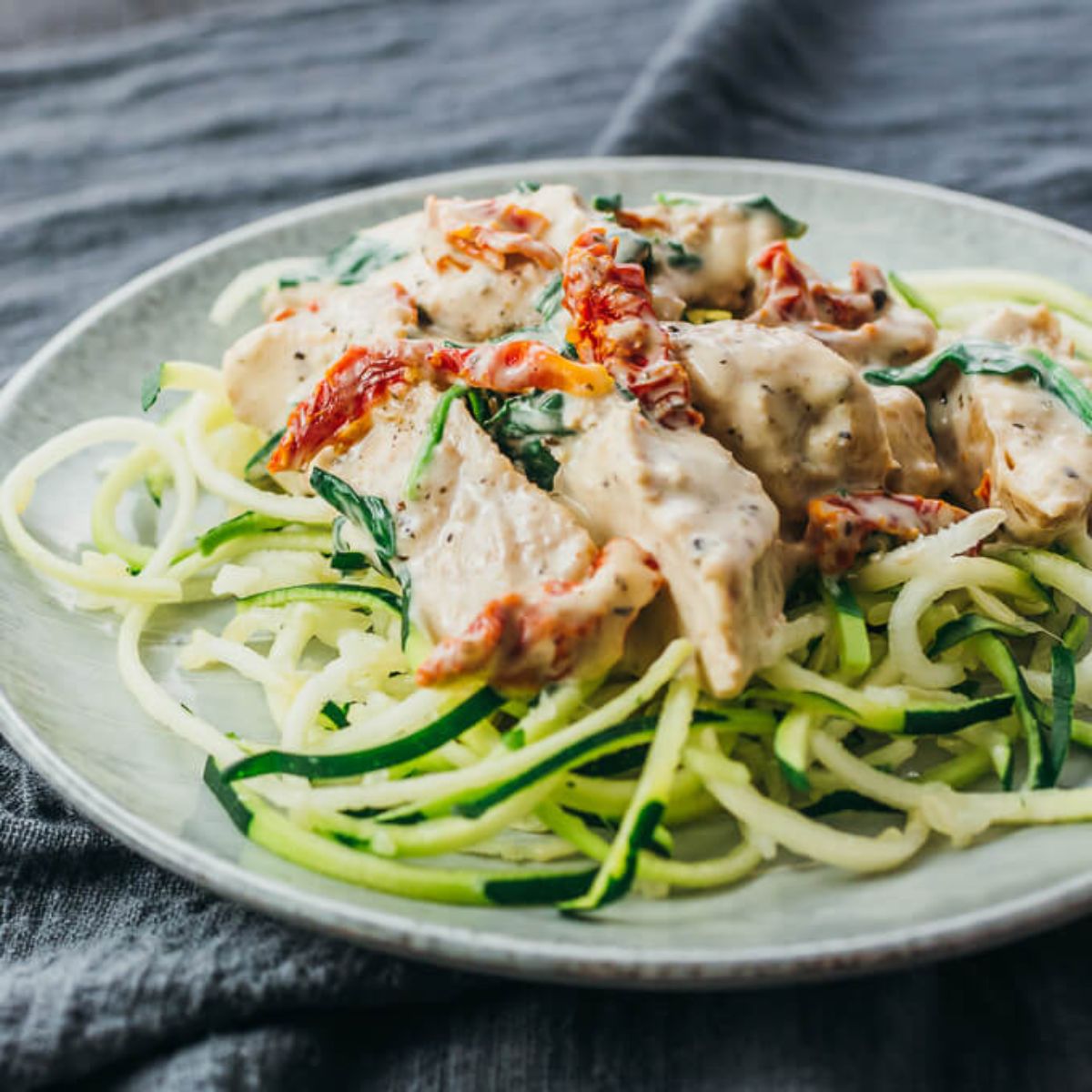 Another great option for piling on top of zoodles, this creamy chicken sauce from Savory Tooth is packed full of nutritious protein and vegetables. It's ready in 30 minutes, and only contains 6g of net carbs, giving you a quick and easy option to serve up on busy weeknights.
Keto chicken and mushrooms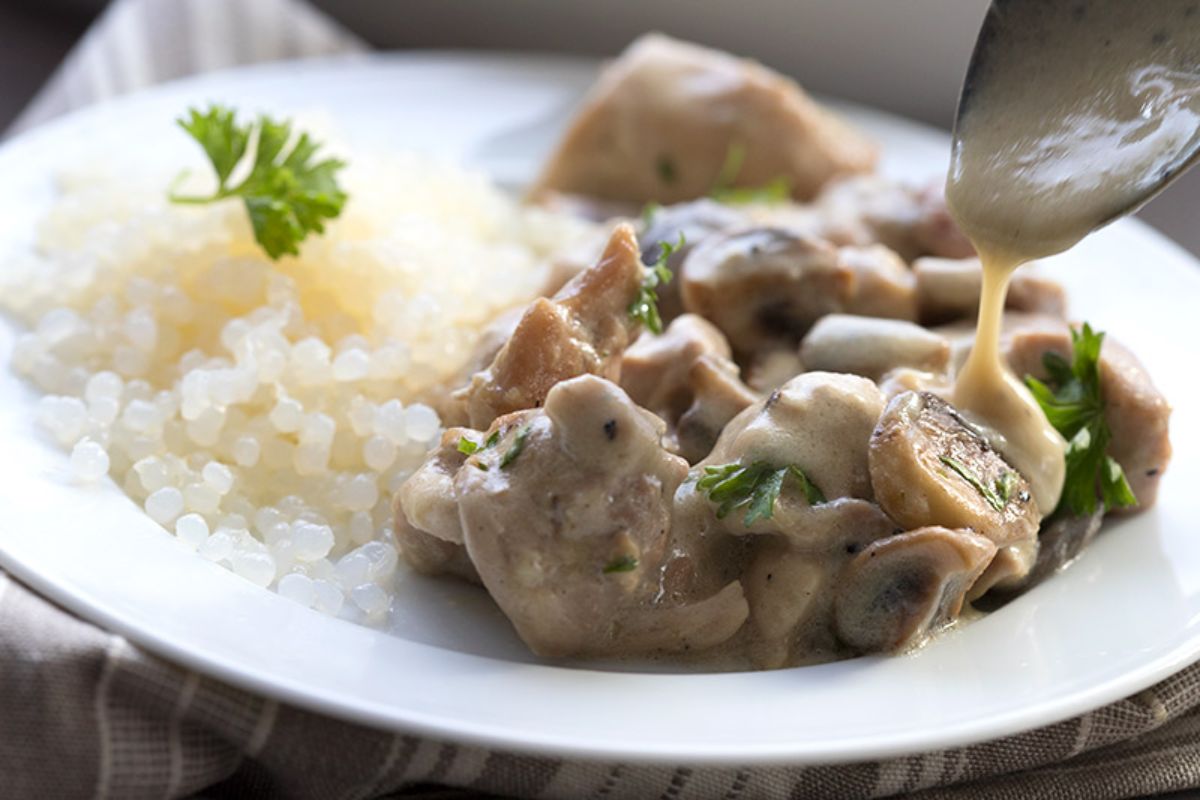 We're not done with chicken ideas yet! All Day I Dream About Food has whipped up a rich and creamy chicken dish, which you'd never guess was also super-healthy. Full of healthy fats, and delicious flavors, it will quickly become a family favorite.
Butter chicken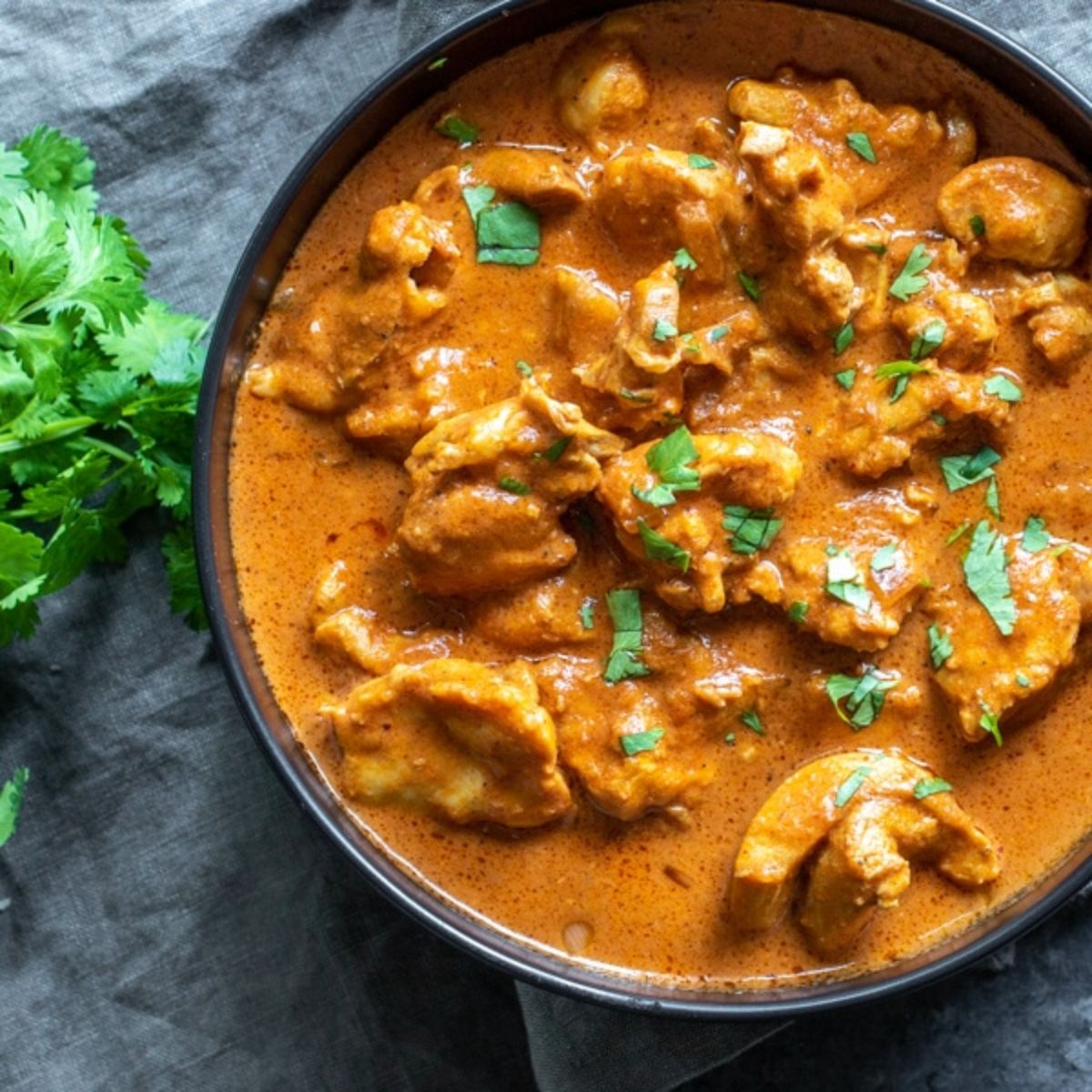 This is another great alternative for when you're craving takeout this Instant Pot butter chicken is tender, creamy, and spicy, and low carb. Home Made Interest ditches the cornstarch and uses the Instant Pot to thicken the sauce instead. Clear instructions for this yummy treat are all laid out on their site.
Lemon chicken with garlic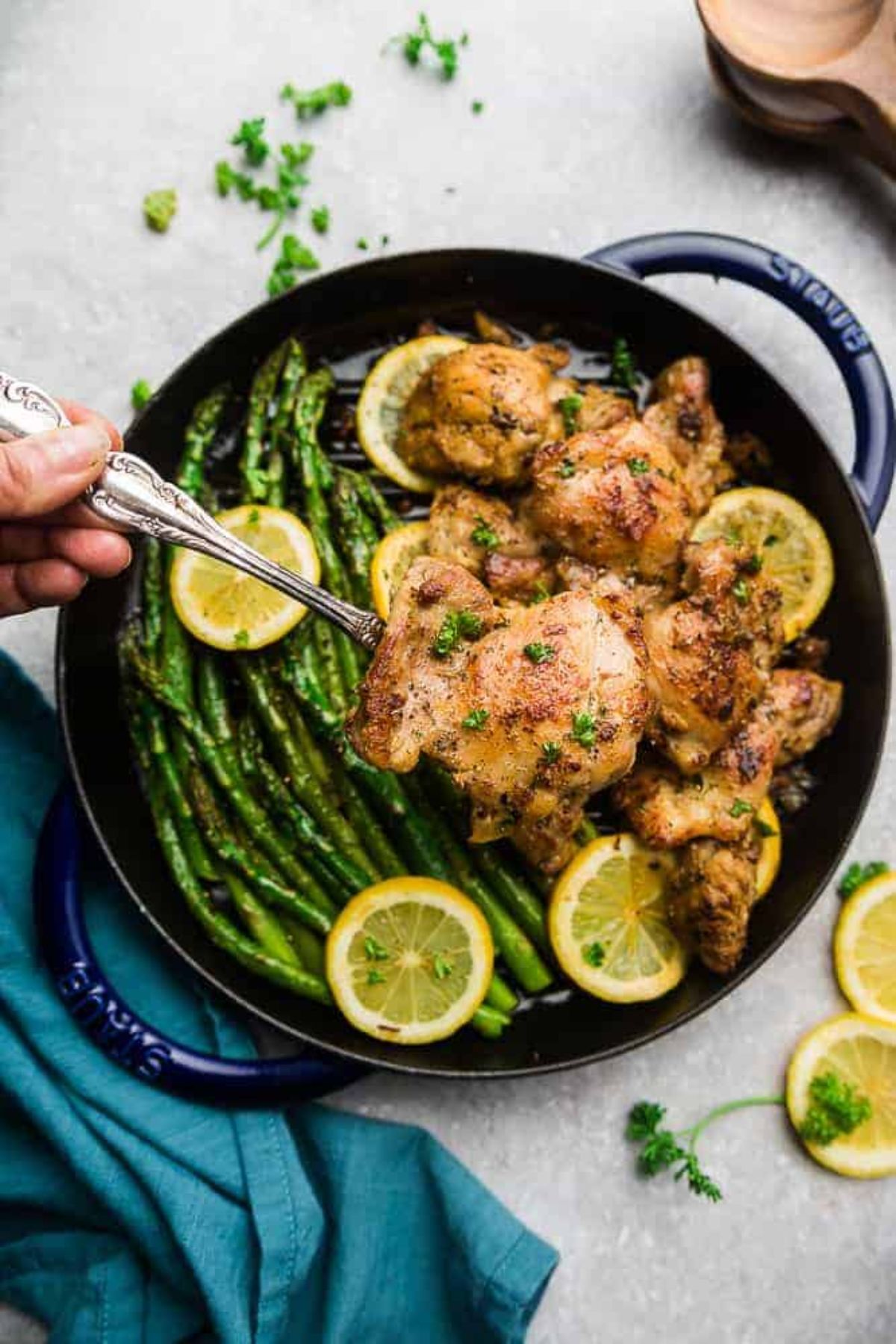 One of the best things about Instant Pot cooking (aside from the sheer speed with which you can whip up whole meals) is how it locks in flavor and moisture. You'll never have to worry about dry chicken or bland sauces, and this lemon chicken from Life Made Sweeter is no exception. Tangy and tender, you'll definitely be having seconds.
Corned beef with creamy horseradish sauce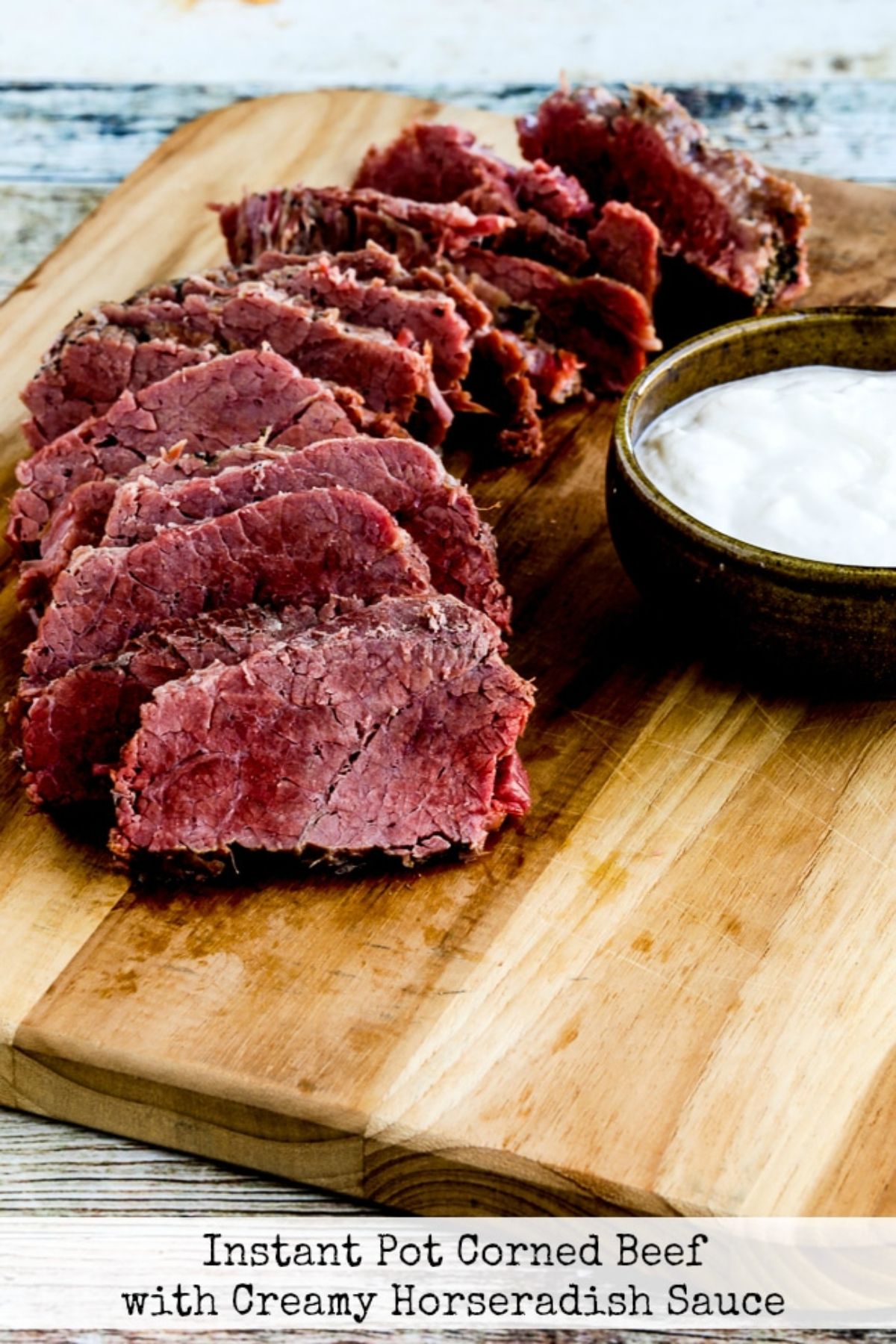 Oh my goodness, I could eat this all day! Kalyn's Kitchen has the recipe for the juiciest, most tender corned beef I've ever tasted. Combined with a super-simple recipe for creamy horseradish sauce all you need to do is add veg and you have the ultimate in Sunday dinner.
Egg roll in a bowl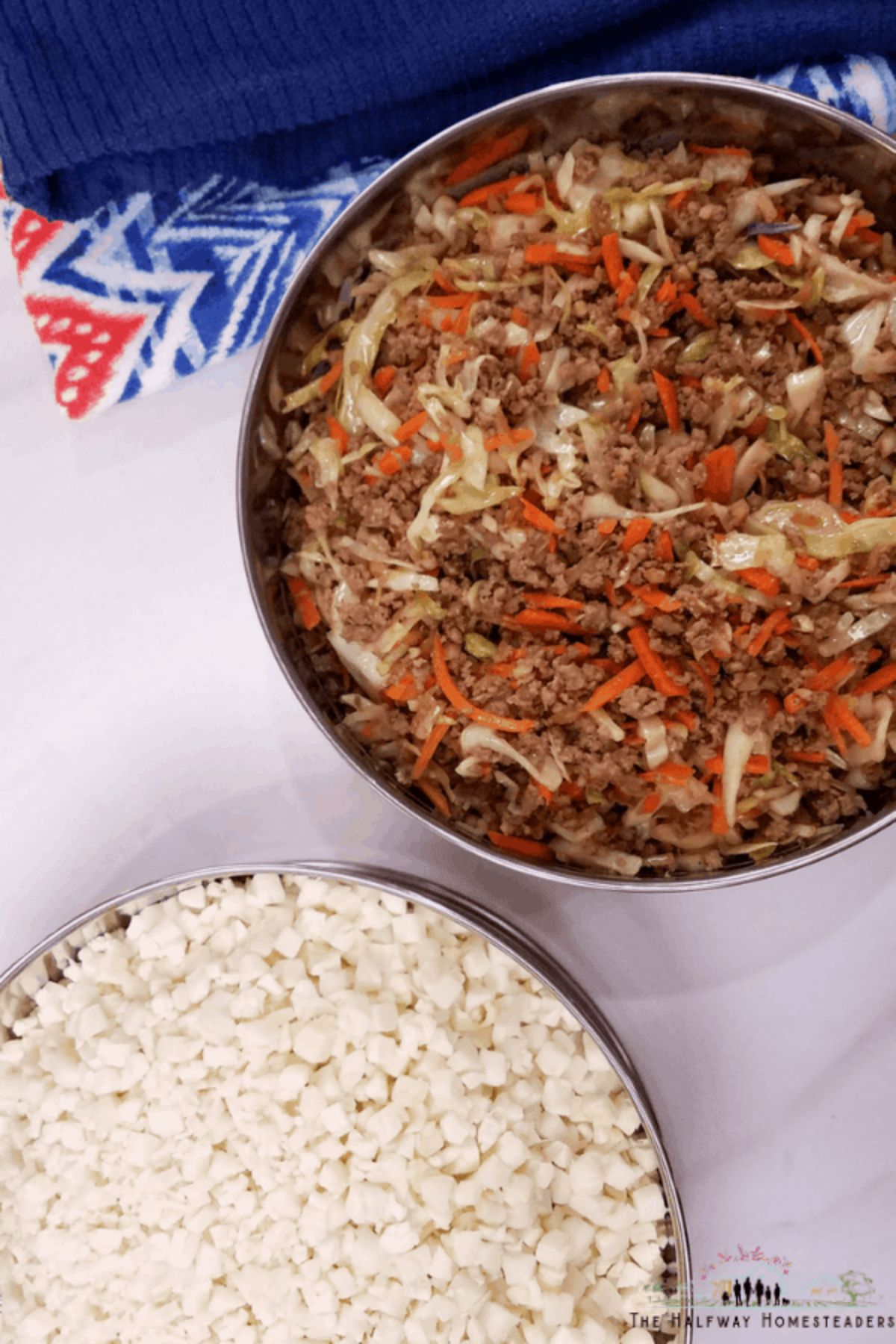 If you're embracing the low carb lifestyle but really crave your usual Chinese treat, then Halfway Homesteaders has created an Egg roll in a bowl for you to enjoy. You get all the good stuff: the filling, and you can top it off with your favorite dressings, Trust me, you won't miss the roll bit!
Stuffed pepper soup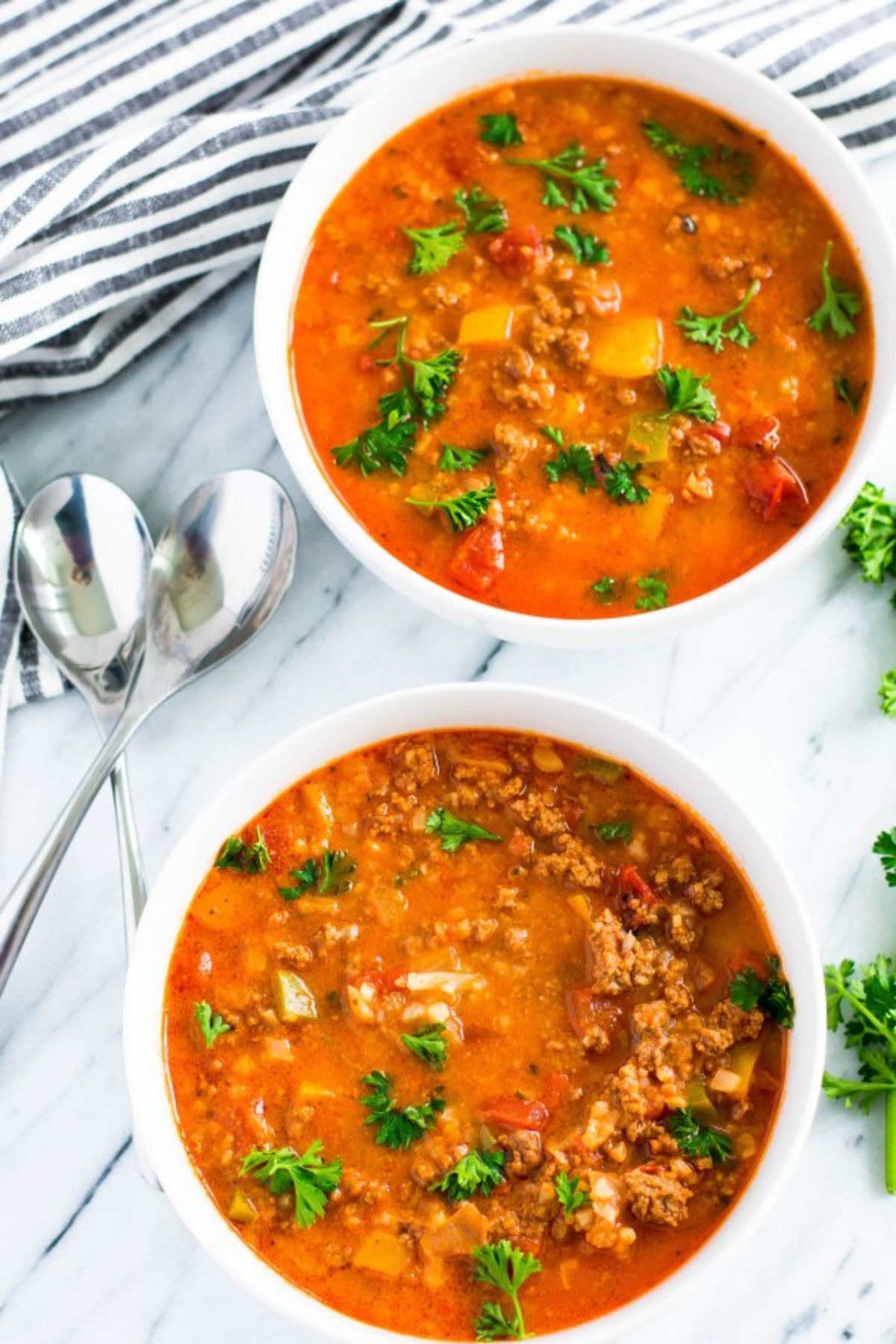 Peppers are just fabulous! They can make any sauce creamy and rich, and they bring vibrant color to your meal. Beauty and the Benchpress' stuffed pepper soup recipe serves up tangy, creamy goodness, with lots of information about how you can adapt it to your personal taste.
Whole30 Chili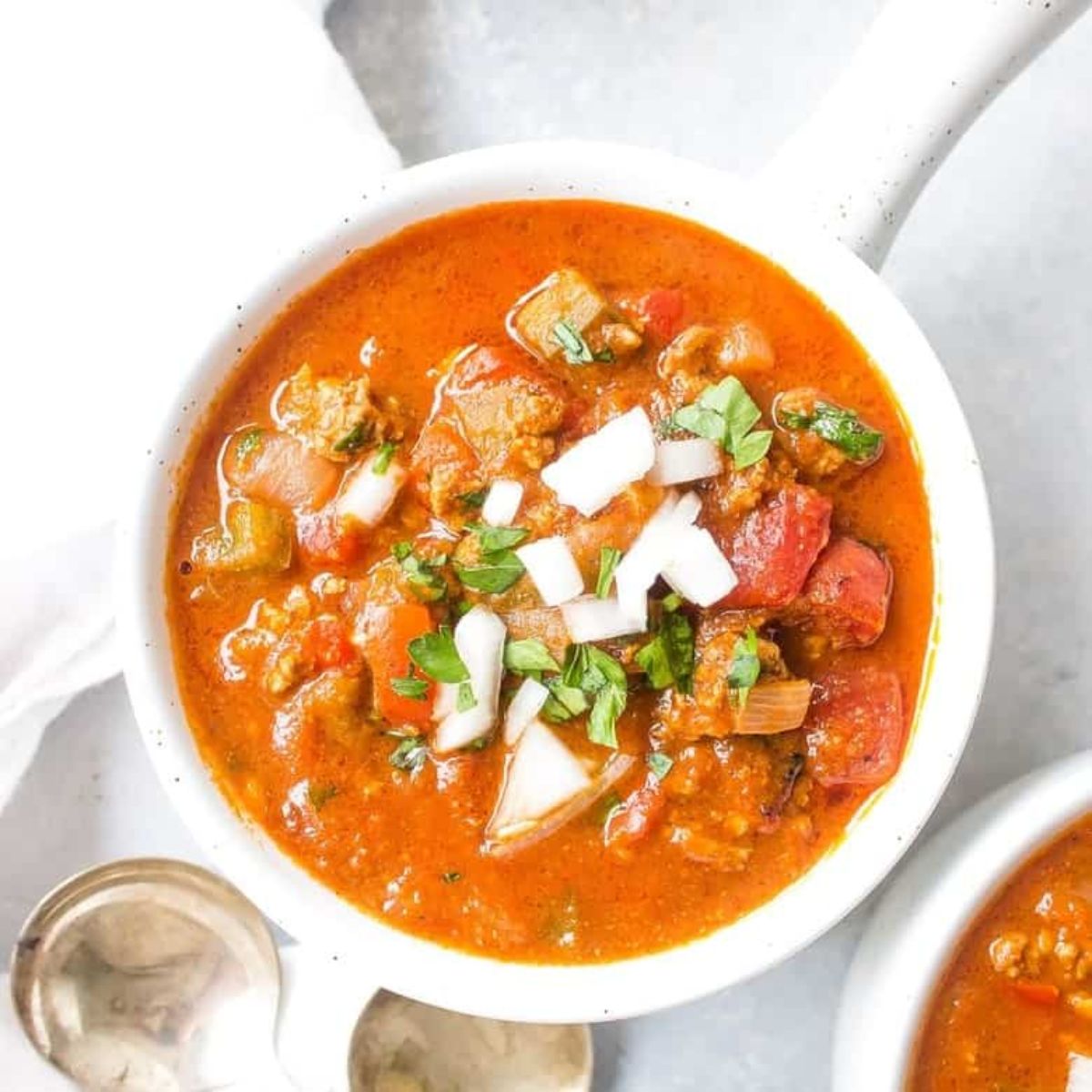 It's us again! Our super-easy Whole30 chili recipe is packed full of vibrant flavors and yummy toppings. 30 minutes in the Instant Pot and you're ready to put it on the table and watch the whole family tuck in.
Balsamic beef pot roast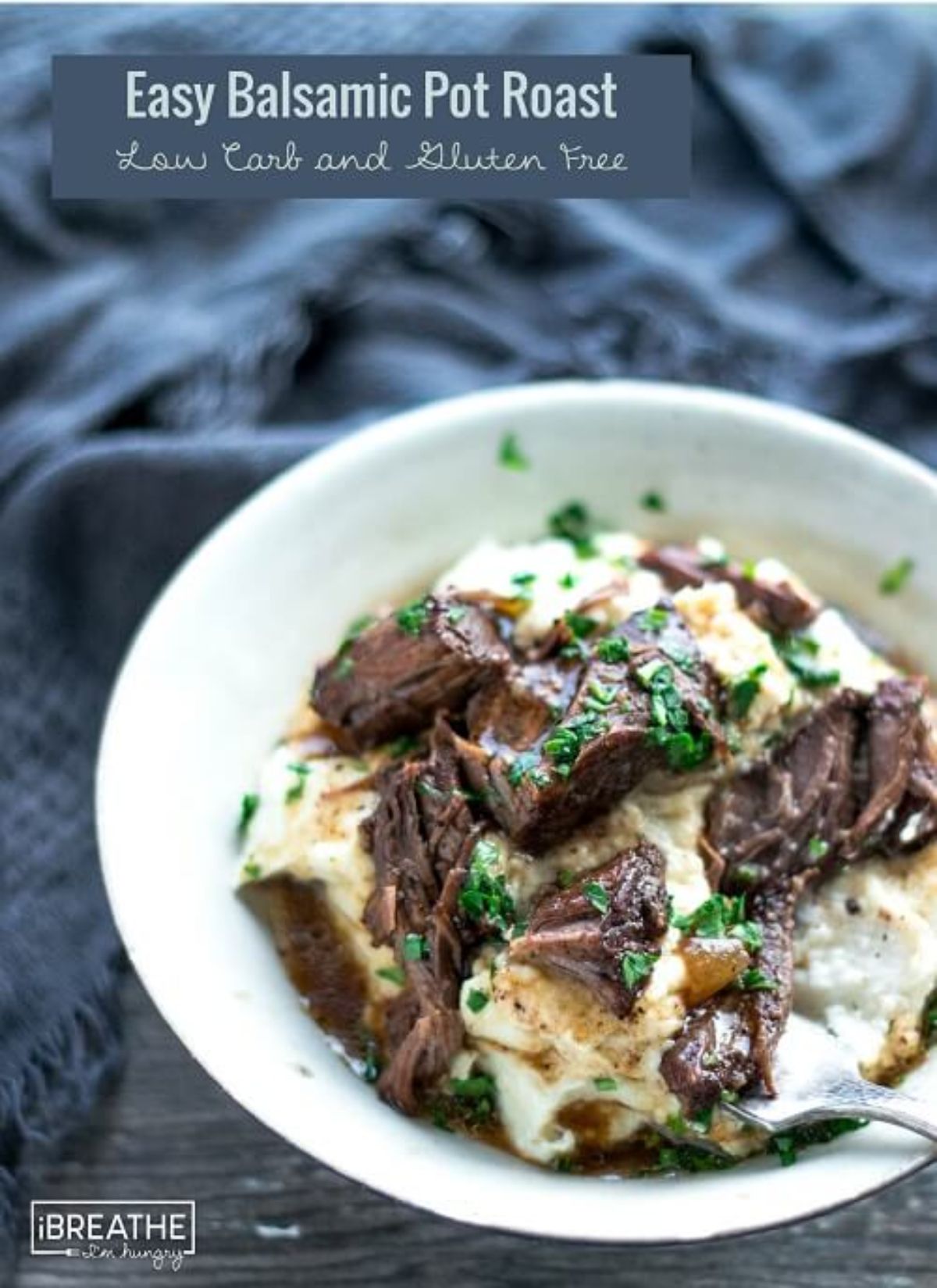 If you're looking for something with that umami flavor then I Breathe I'm Hungry's balsamic pot roast should be high up on your list. Served with her cheesy cauliflower puree (which also sounds pretty delicious), it delivers that hit of richness that will make you feel as if you've indulged when really you're totally within your macros.
Spaghetti casserole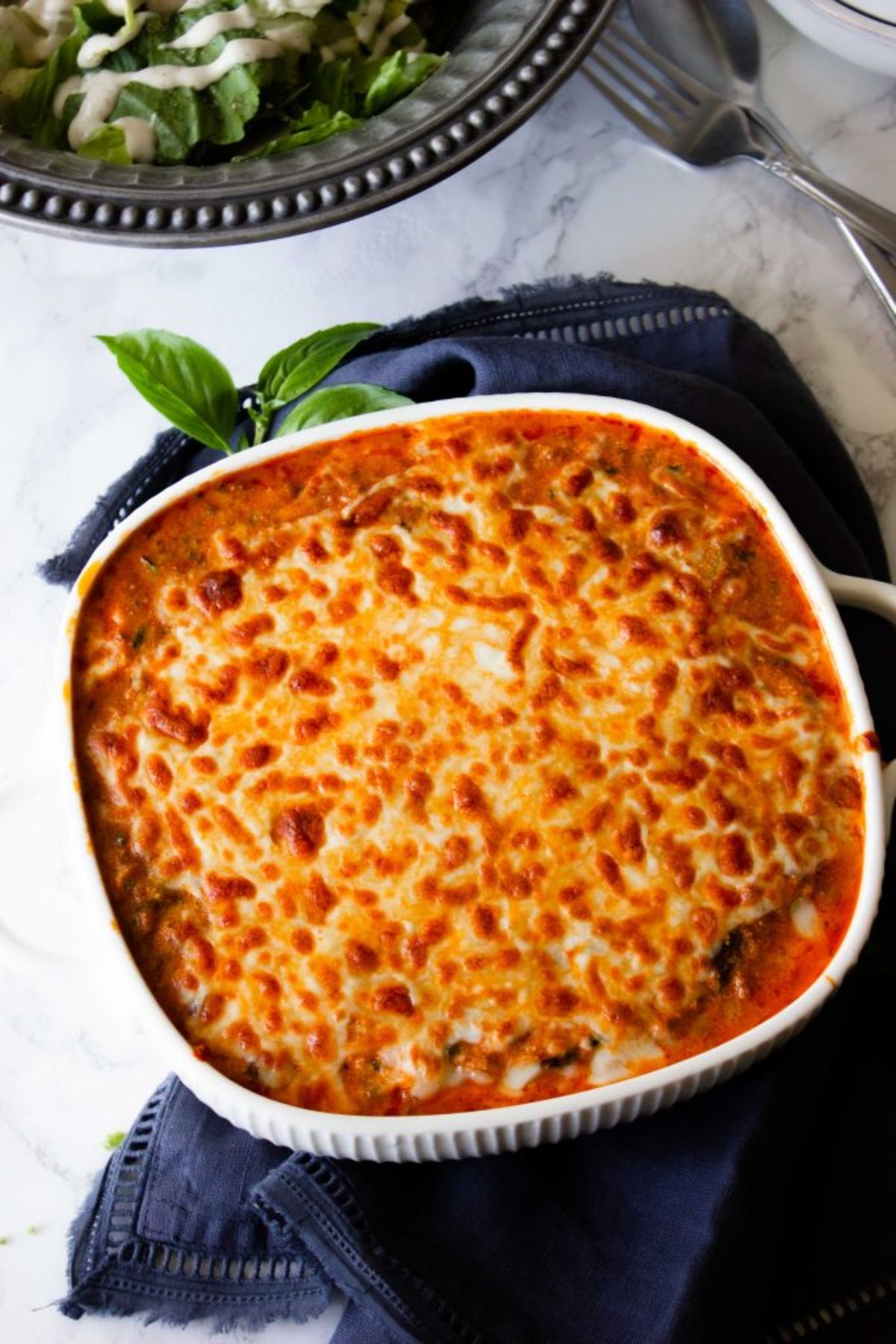 Who doesn't love spaghetti? If you've got some hard-to-please little cherubs at home, then this Instant Pot casserole from Keto in Pearls will even keep them happy. A 30-minute meal with 5g net carbs per serving and oodles of taste, this will be your new Wednesday night supper dish.
Beef and broccoli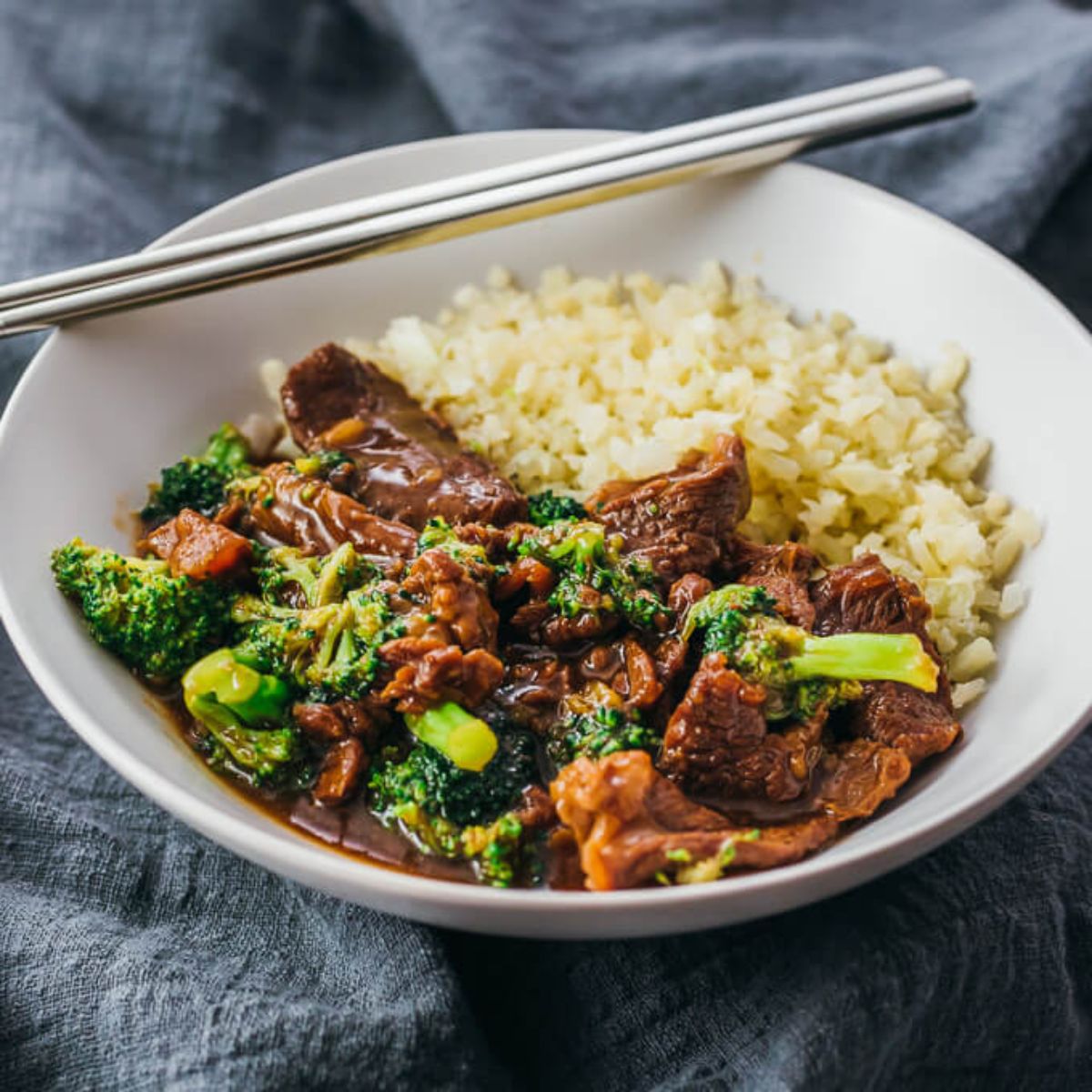 With echoes of Mongolian beef stir fry, this delicious meal from Savory Tooth can be on the table in minutes and has adaptations to make it fit perfectly with your low carb diet.
Low carb beef chili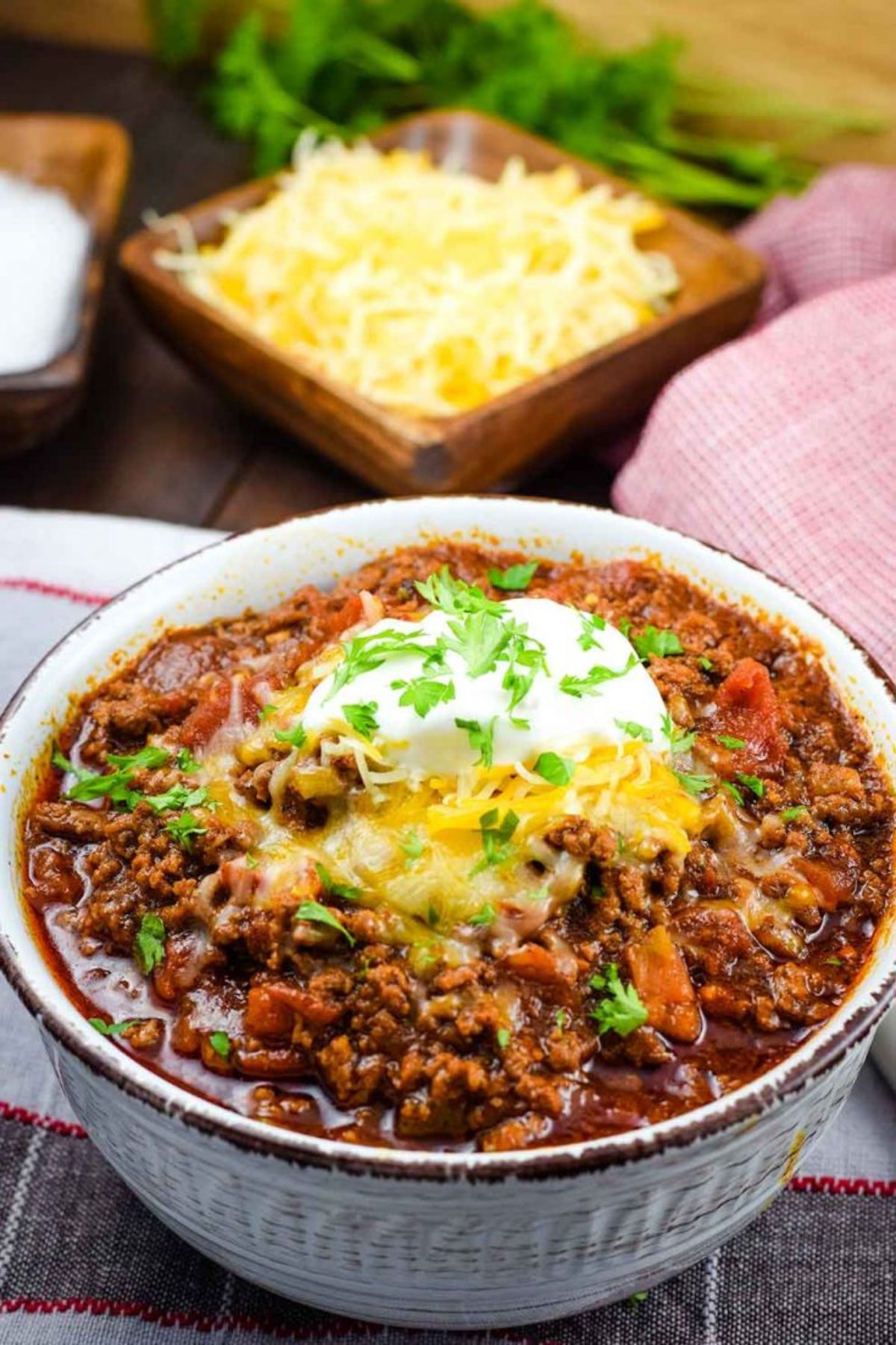 This no-bean chili recipe really cuts down on the carbs, whilst keeping all the flavor. Soulfully Made hasn't compromised on taste here, and she guarantees that the speedy recipe will be a hit with the whole family.
Pulled pork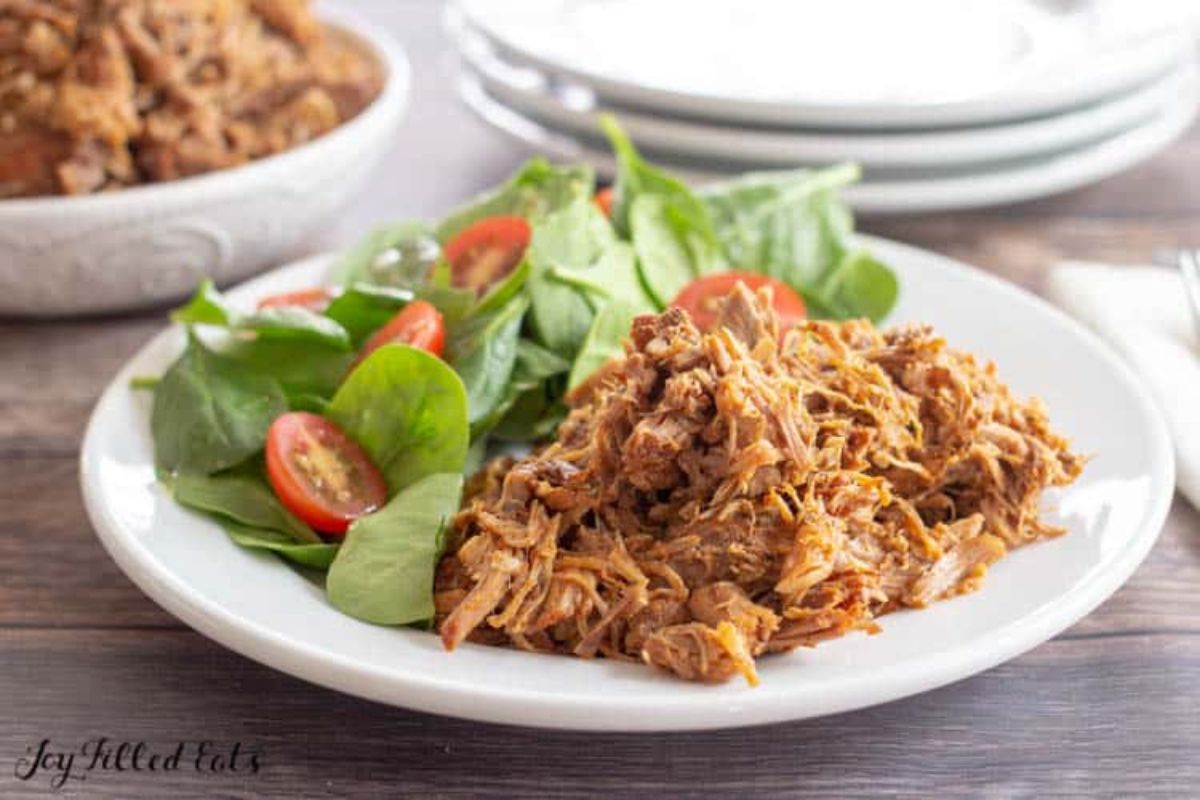 Pulled pork is one of my favorite meats, especially drenched in rich smokey BBQ sauce. Joy Filled Eats' version only requires 5 ingredients and your Instant Pot. You can serve it with salad, or your favorite cauliflower cheese recipe, depending on how you're feeling.
Chili Lime short ribs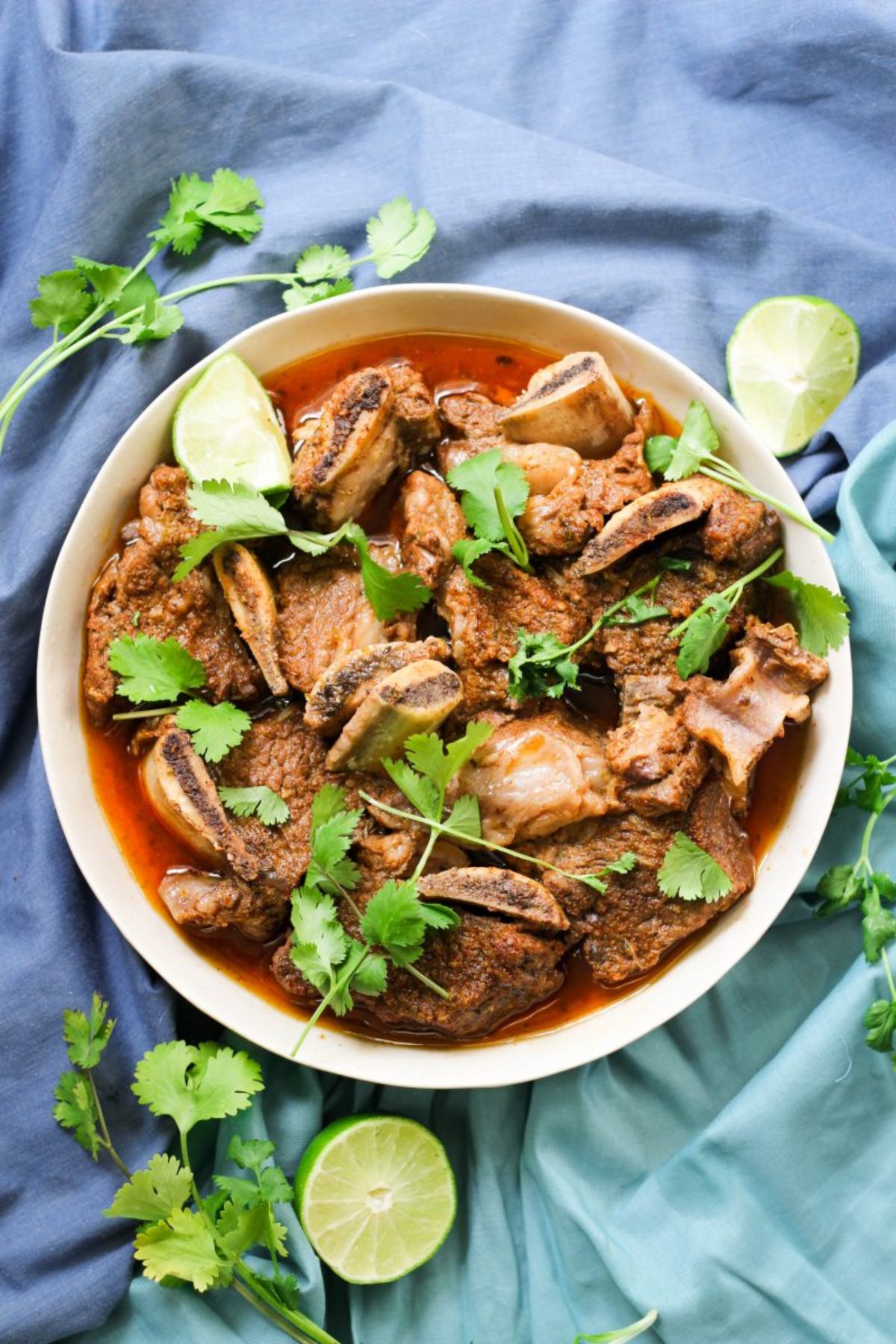 What Great Grandma Ate (as well as having a very cool website name) also has created a delicious and tangy short rib recipe inspired by a dish she ate in a Mexican restaurant. The Instant Pot ensures that the meat will fall straight off the bone, and the combination of spices here are phenomenal.
Paleo Posole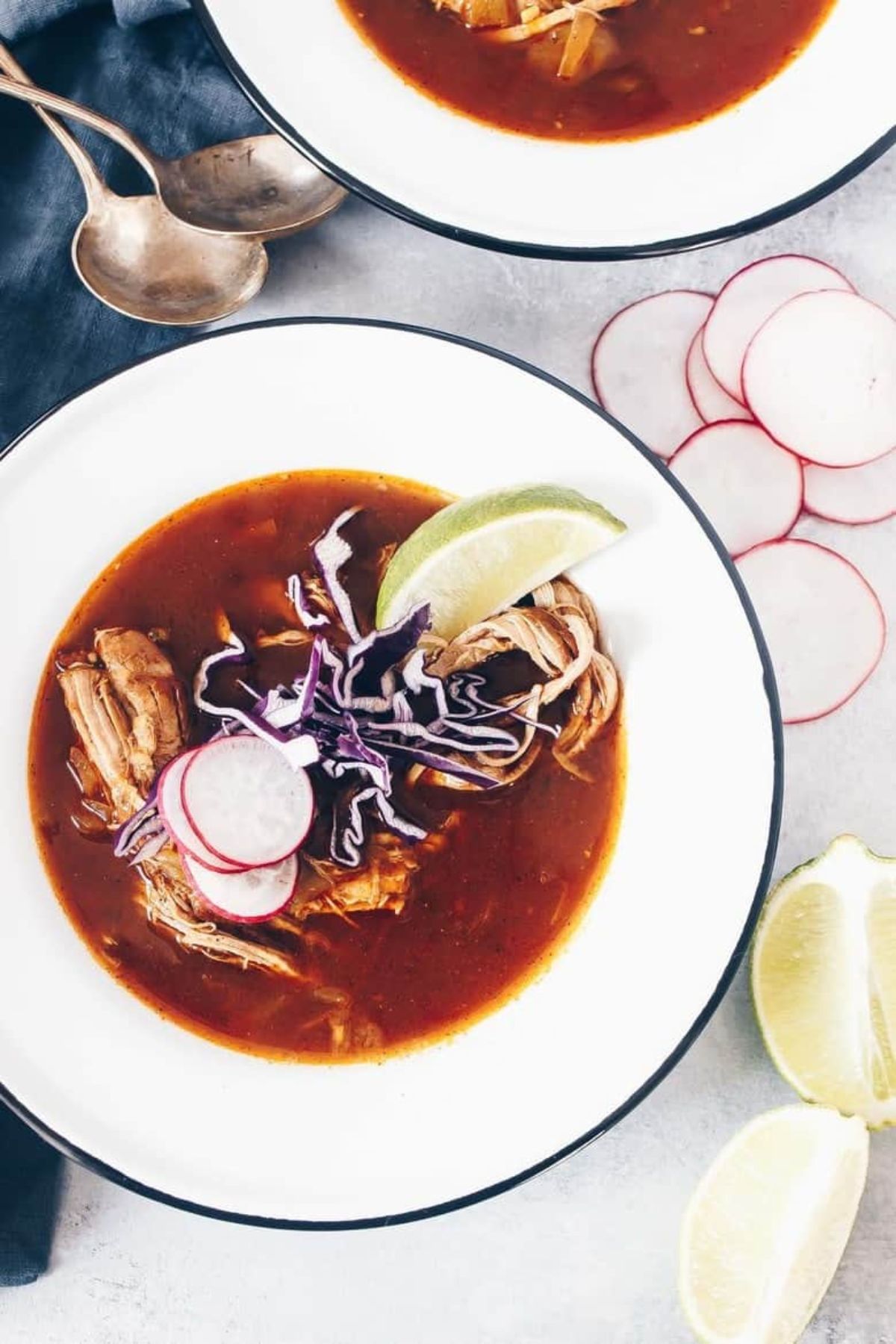 If you're looking for a low car Posole recipe, then we have one for you right here. Removing the hominy is the key, but this dish still feels comforting and familiar. You can make it in the Instant Pot or the slow cooker depending on how your day is shaping up.
Cauliflower mac and cheese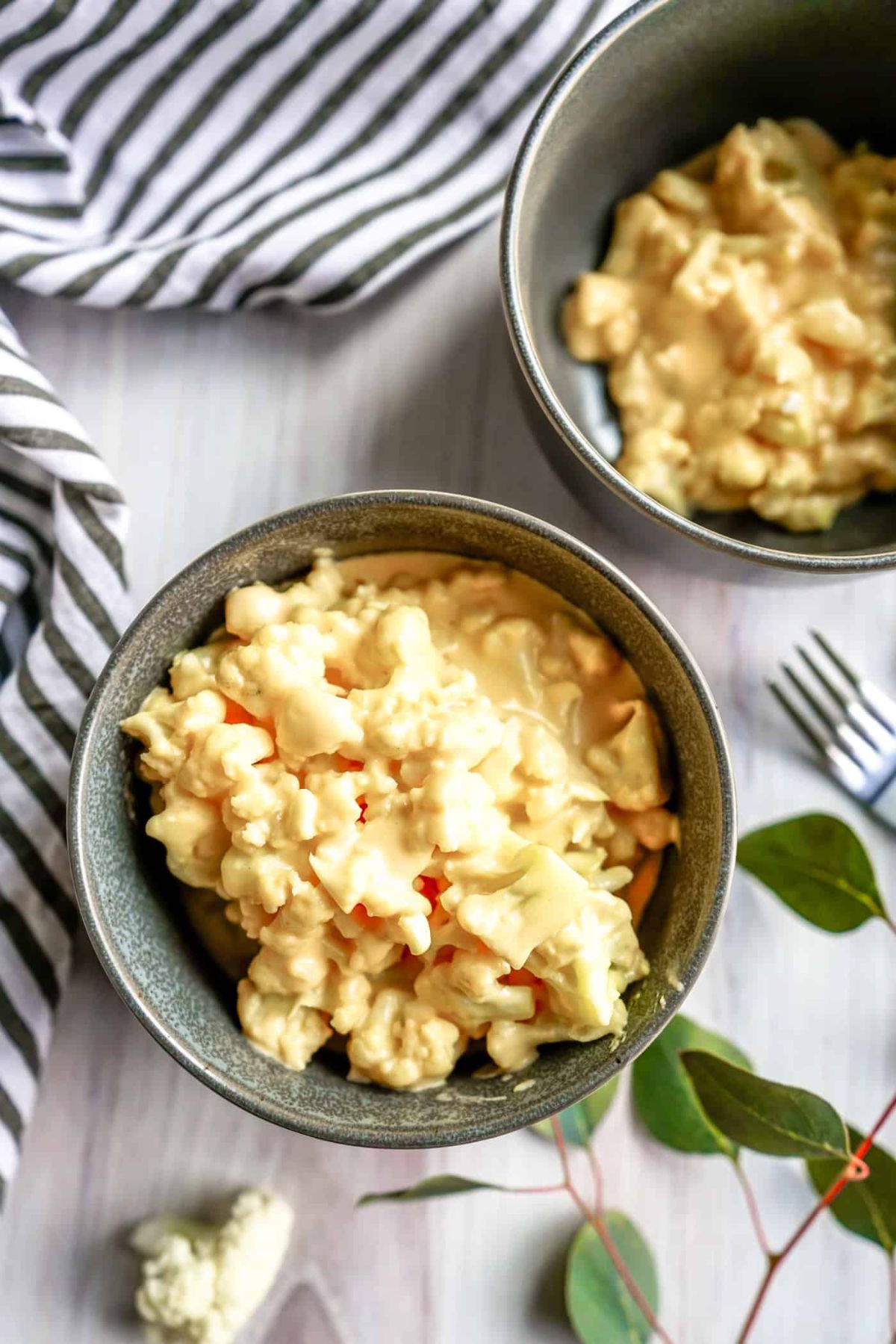 Cauliflower is a bit of a hero ingredient, being full of fiber and therefore great for your digestion. Using it instead of pasta in macaroni and cheese cuts the carbs and increases the nutritional benefits: a win-win! A Lily Love Affair's cauliflower mac and cheese recipe is so quick when made in the Instant Pot, that you'll also be able to put it on the table before people start complaining.
Poblano cheese frittata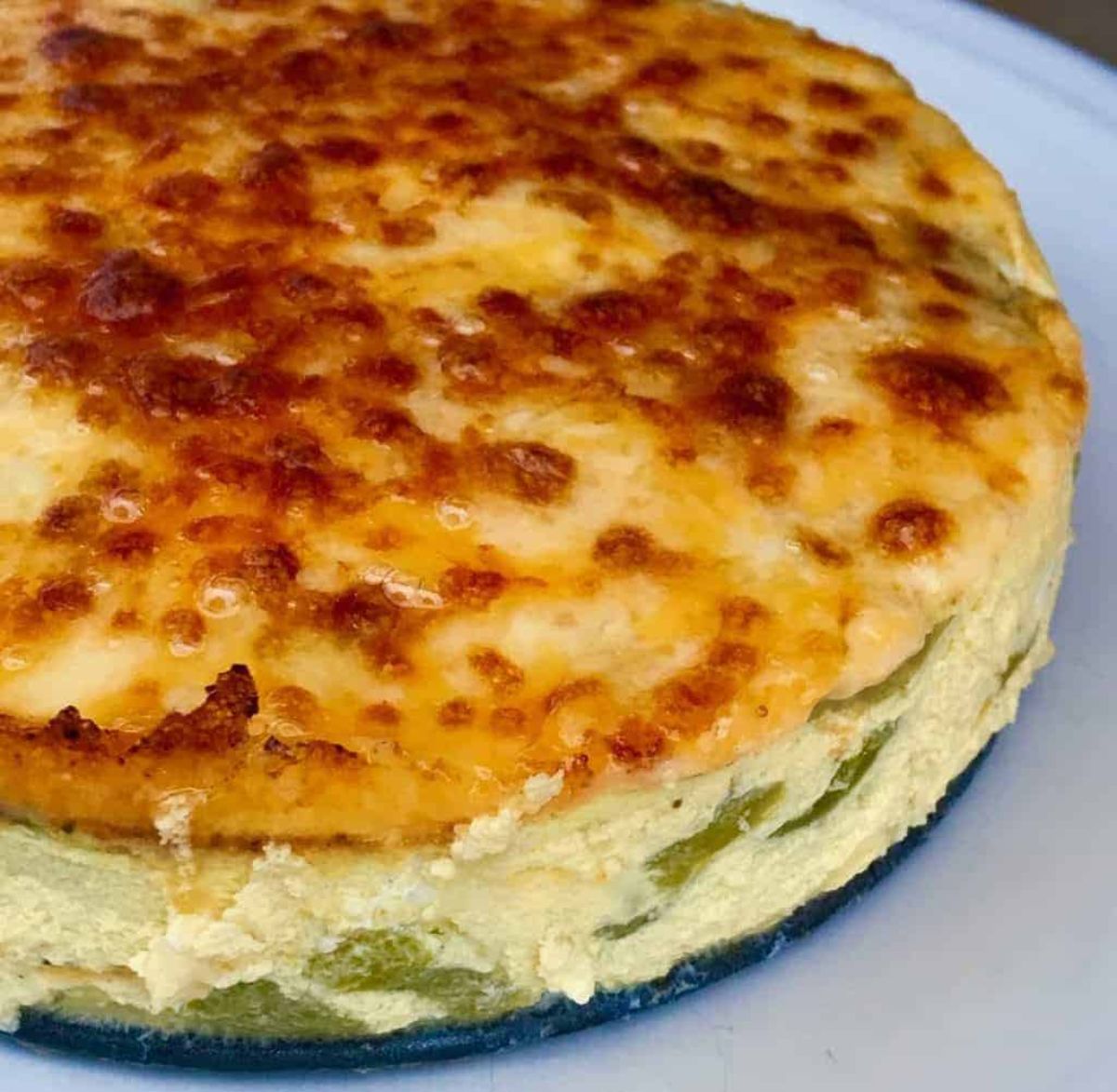 Breakfast, lunch, dinner, this frittata is perfect for any time of day! Making a frittata in an instant pot might seem a bit "out there", but it really works. Just follow Two Sleevers' instructions. The Poblano peppers really add an interesting texture to this dish. Pop a salad on the side or some sauteed spinach, and you're good to go.
Cauliflower soup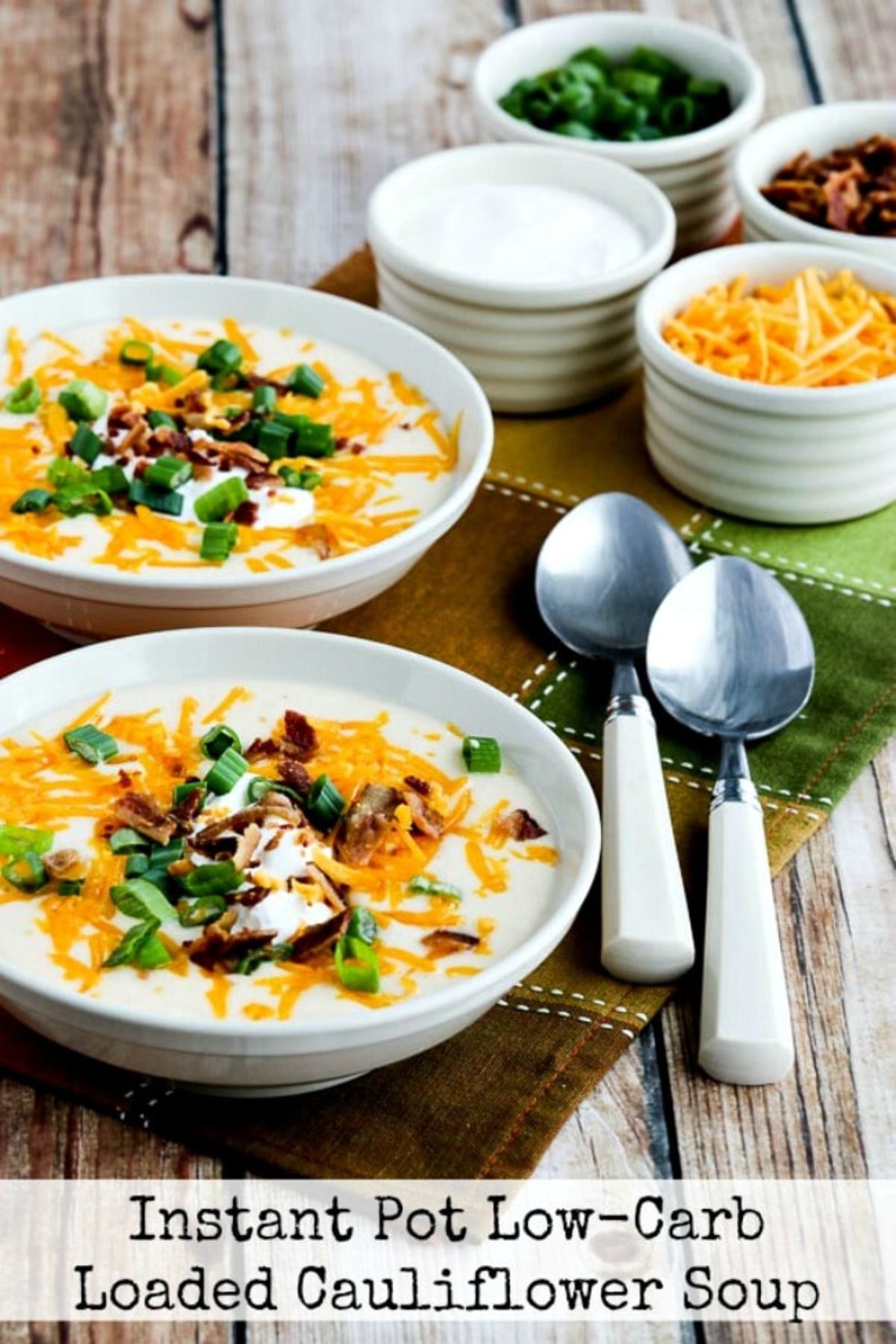 As I may have mentioned, cauliflower is pretty cool, and so is this loaded cauliflower soup from Kalyn's Kitchen. Delicious enough to even serve to people who don't like cauliflower, it's full of cheesy yumminess and you can top it with your favorite additions.
Keto brownies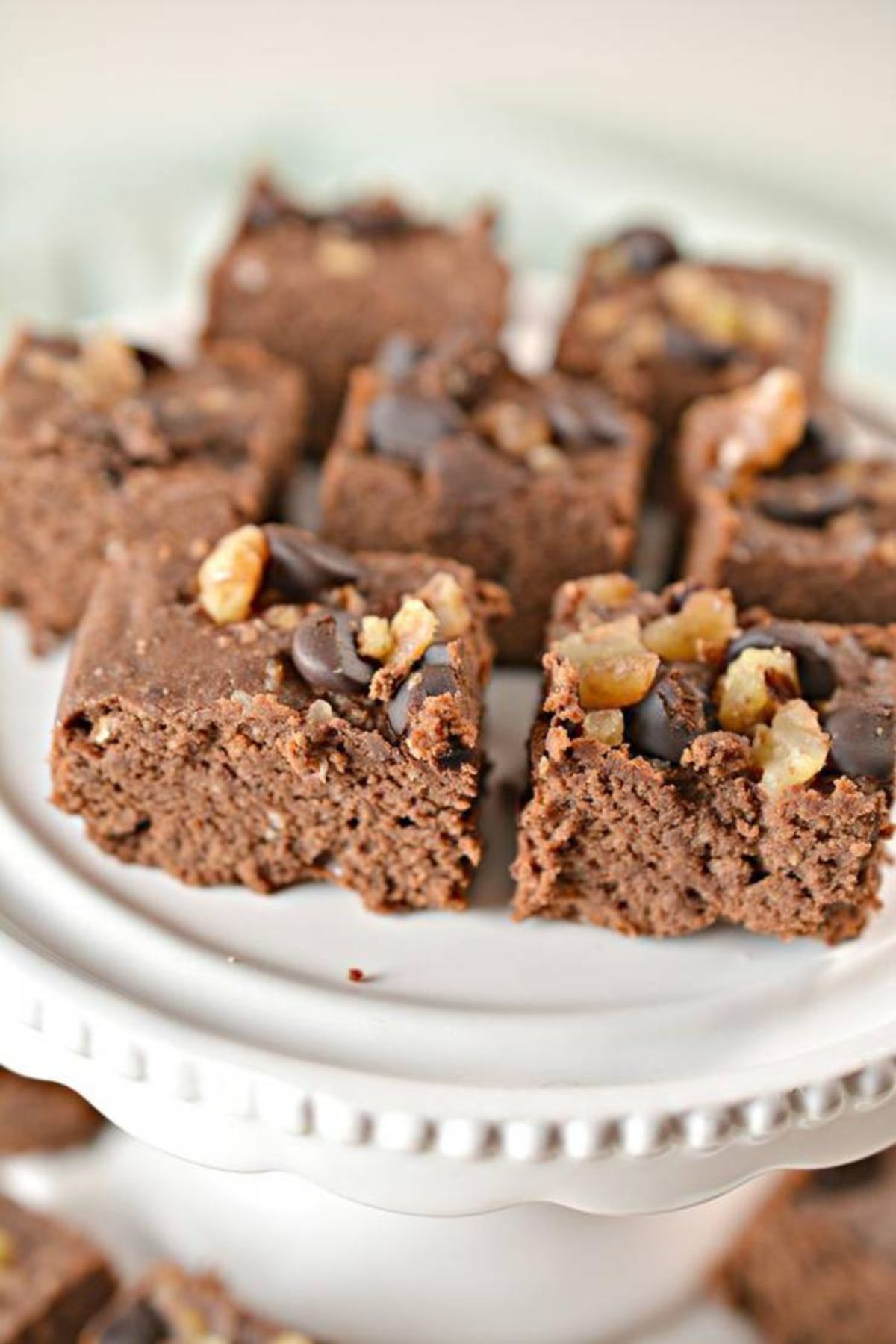 Ok, ok, so this one isn't a meal. But I didn't want to leave you without pointing out another amazingly cool thing you can do with your Instant Pot: make brownies! Low carb desserts that aren't cheesecake can sometimes be hard to come by, but these keto brownies from Kimspired DIY are quick, delicious, and low carb. The only way to finish off your supper.
RECIPE CARD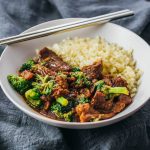 30 Low Carb Instant Pot Meals To Warm You From Your Head To Your Toes!
This list of delicious Instant Pot low carb friendly recipes is ideal for a busy weeknight meal. Choose a favorite from soups to entrees and enjoy easy recipes filled with flavor.
Ingredients
Please ensure Safari reader mode is OFF to view ingredients.
Paleo Spaghetti Squash Shrimp

Seafood Gumbo

Creamy Shrimp Scampi

Farmhouse Beans And Sausage

Broccoli Cheese Soup With Beer Brats

Italian Sausage Kale Soup

Low Carb Whole Chicken And Gravy

Chicken Taco Soup

Creamy Chicken With Sun-Dried Tomatoes And Spinach

Keto Chicken And Mushrooms

Butter Chicken

Lemon Chicken With Garlic

Corned Beef With Creamy Horseradish Sauce

Egg Roll In A Bowl

Stuffed Pepper Soup

Whole39 Chili

Balsamic Beef Pot Roast

Spaghetti Casserole

Beef And Broccoli

Low Carb Beef Chili

Pulled Pork

Chili Lime Short Ribs

Paleo Posole

Cauliflower Mac And Cheese

Poblano Cheese Frittata

Cauliflower Soup

Keto Brownies
Click to convert between US & metric measurements:
Instructions
More TIPS about this paleo recipe in the post above!
Add one or all of these delicious recipes to your low carb meal plan for a delightful weeknight meal.
© Copyright Wicked Spatula. We'd LOVE for you to share a link to this recipe, but please DO NOT COPY/PASTE the recipe instructions to social media or websites. You may share a photo with a link back instead.
Did you make this recipe?
Click here to leave a comment + star rating! ★★★★★
Then, share a pic on Instagram. Tag @wickedspatula or #wickedspatula!