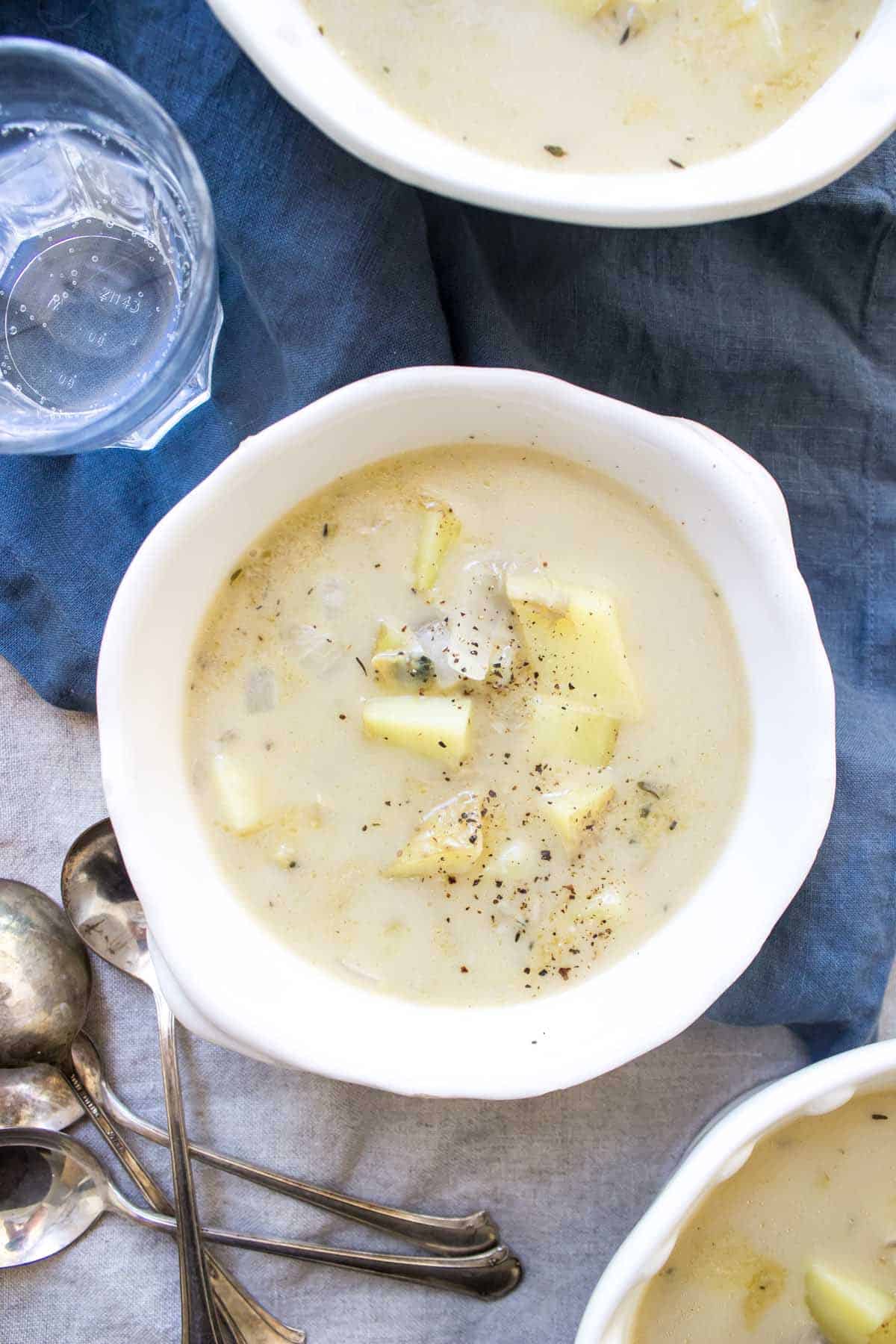 I've been stocking up on clam chowder from Earth Fare every time I see it on the soup bar so I figured it was time to skip the expensive price tag and make my own! This Paleo Clam Chowder is super easy and ready in just 30 minutes. You can't beat that!
Let's start off with what I know 99.9% of you all are thinking…"does this taste like coconut?"…Yes, and no. It tastes like coconut in the sense that it's a bit on the sweeter side but not in the fruity sense. It's the same as my Crab Bisque that uses coconut, that sweetness comes through but the onion, garlic, and spices mask that flavor. If you're not strict paleo and tolerate dairy you can use a quality organic heavy cream in it's place no problem.
Ok, moving on 😉 I really like how hearty this soup is. I'm on the fence on whether or not I like soup as a main meal but if it has potatoes or another starchy component I'm game. It's filling and comforting and this clam chowder also has the protein from the clams which help as well.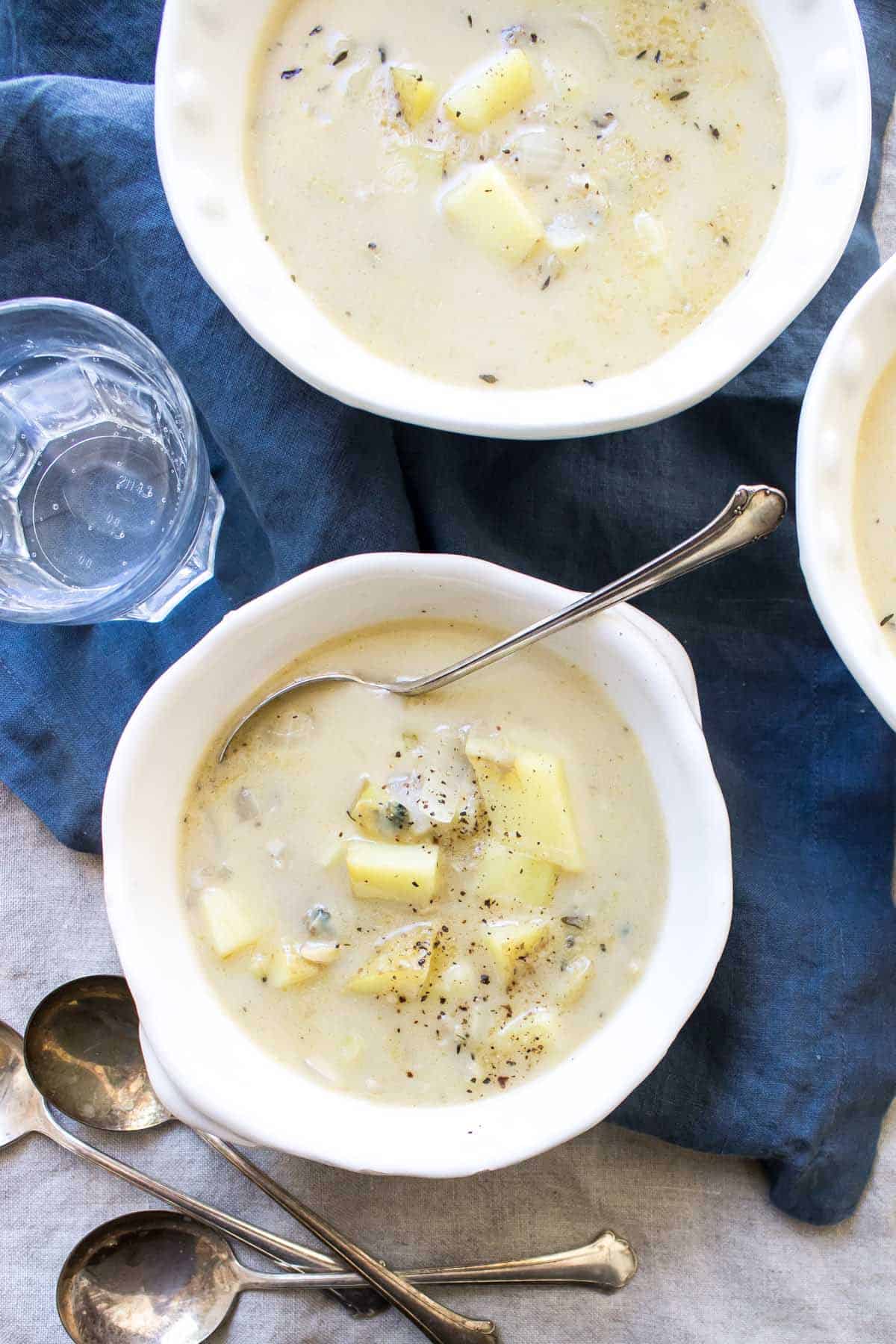 Paleo Clam Chowder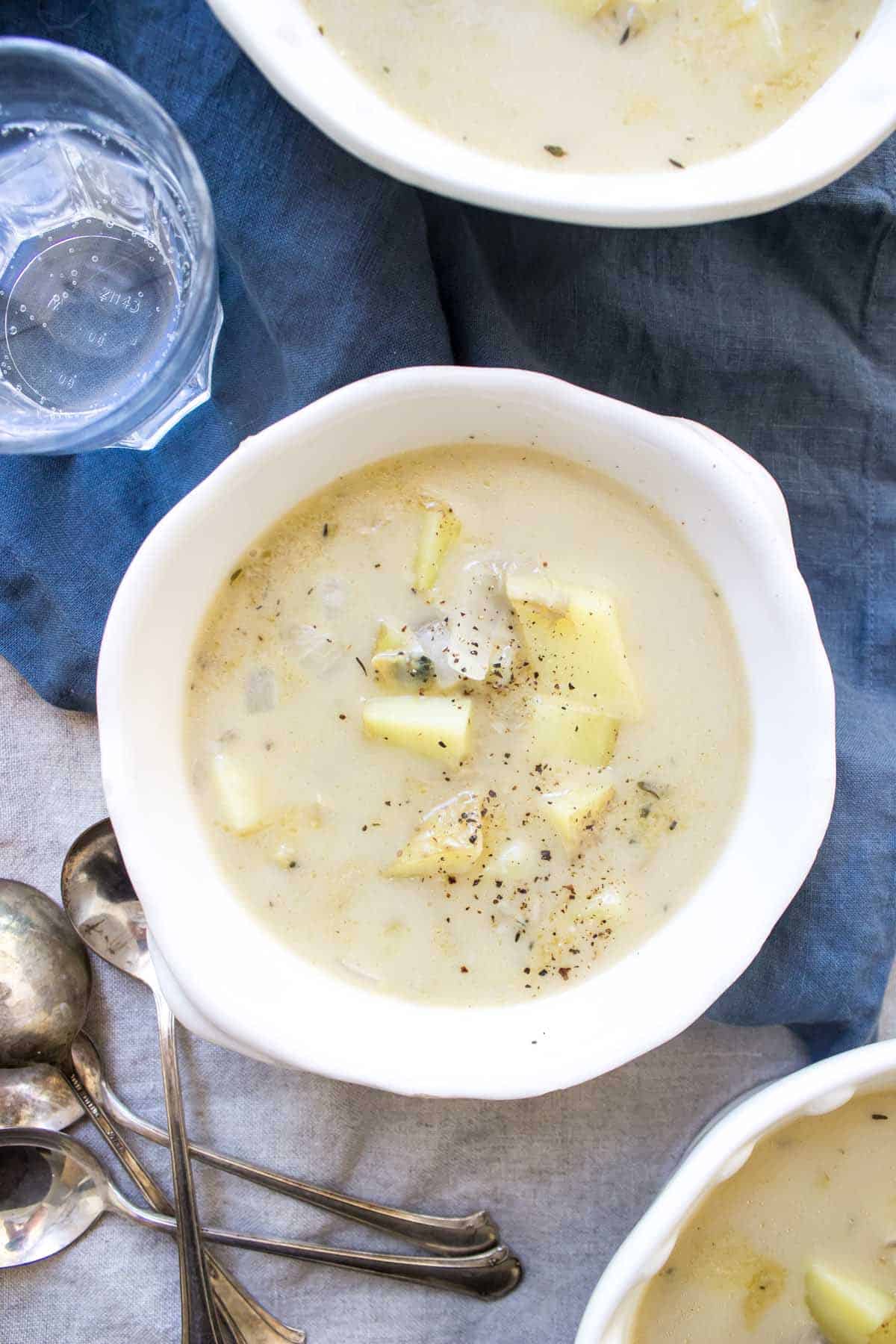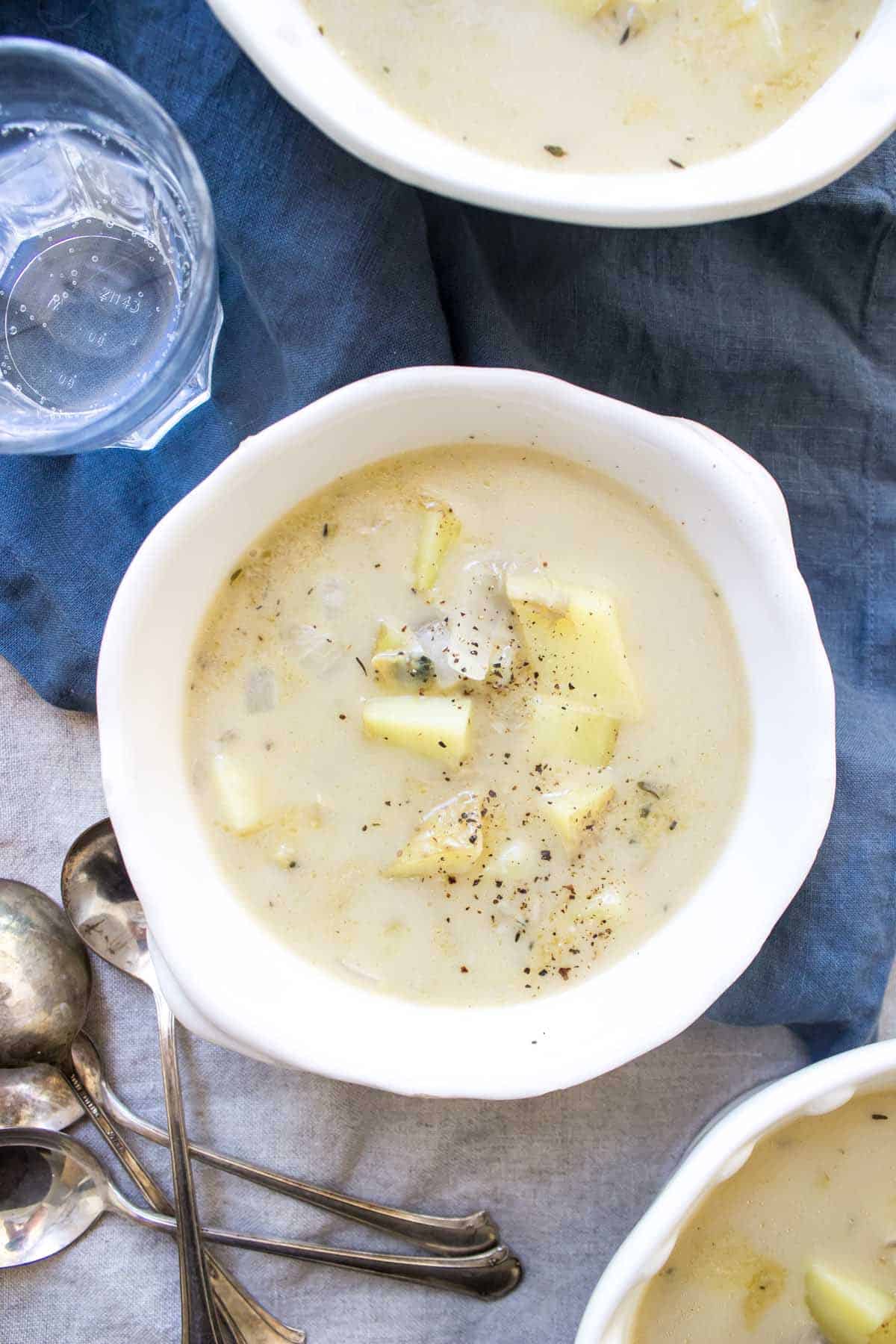 Ingredients
1

tablespoon olive oil

1

small white onion, diced

4

cloves garlic, minced

1/2

teaspoon dried thyme

3

tablespoons arrowroot

1

(13.5 oz) can full-fat coconut milk

3

cups vegetables stock

13

oz can boiled clams, chopped and juices reserved

3

cups diced gold potato

Hot sauce, to taste

Salt and pepper, to taste
Instructions
In a large dutch oven or soup pot heat the olive oil over medium high heat. Saute the onion 4-5 minutes until beginning to soften. Stir in the garlic, continue to cook 2 minutes.
Stir in the thyme and arrowroot, cook a minute longer.
Stir in coconut milk, chopped clams, clam juice, stock, and diced potatoes. Bring to a simmer and continue simmering 15 minutes until the potatoes are tender.
Add in a few dashes of hot sauce and season with salt and pepper to your tastes.
by Lauren