These Cantaloupe Margaritas are sweet and refreshing on a warm sunny day!

So to kick off your three-day weekend you should totally make these cantaloupe margaritas! And these Aloe Vera ones…and maybe the Grilled Mango Habanero ones too. OK you should just make all the margaritas. That sounds like a plan. Alex and I are planning to take our normal Saturday hike to one of the many beautiful waterfalls and swimming holes we have near Johnson City. Last week we hopped over to DuPont State Forest to hang out at Hooker Falls all day. What a treat! We had a blast on the rope swing and since the falls are pretty gentle and don't have much of a current you're able to literally slide behind the falls and then slide out like a it's a water slide! You can see video clips of both the rope swing and the falls over on my Instagram!
This weekend I think we're planning on hiking to a waterfall called the "Devils Bathtub", it's a pretty elusive spot. I tried to find it back in college before they marked the trail with no luck. Hopefully it'll be easier tomorrow. We'll see! The pictures I've seen of the beautiful clear blue swimming holes beneath the falls are absolutely breathtaking. It'll be a great way to cool off after yoga in the park!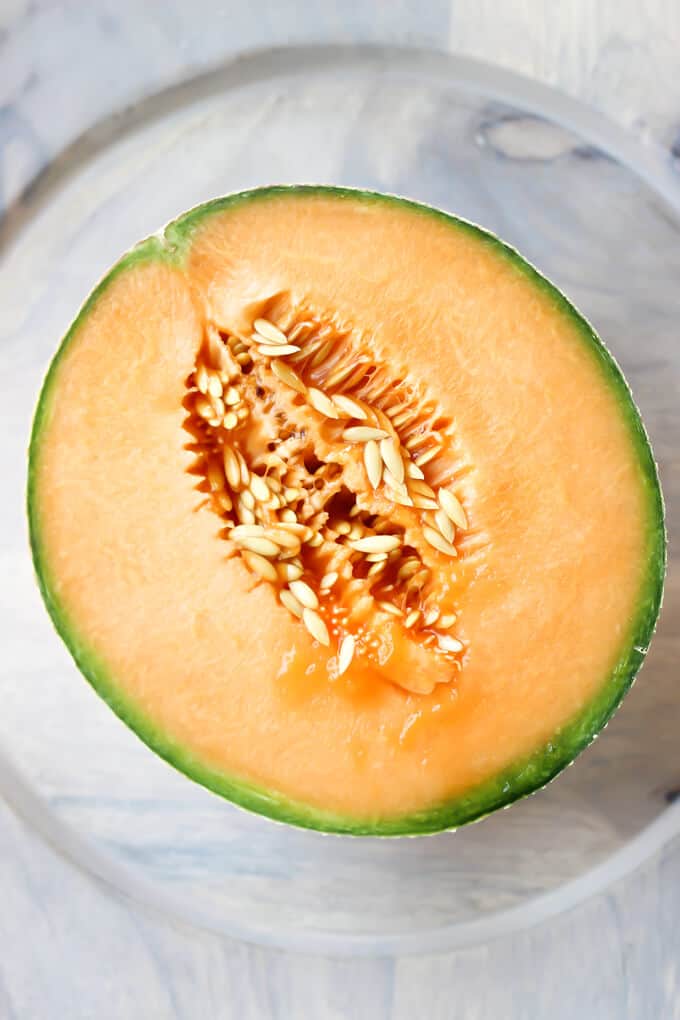 Back to these margaritas…Have you noticed I've been on a cantaloupe kick recently? I've made Cantaloupe Gazpacho with Frizzled Prosciutto, Cantaloupe Salsa, and now these wonderful margaritas. They're really like summer in a glass. Smooth and sweet with a touch of sour from fresh lime. There's nothing better.
A quick pulse of the cantaloupe in a food processor or blender and a quick strain through a mesh sieve or cheese cloth and you're ready to shake it up. If you don't mind it being thick or if you want to freeze it for a frozen margarita simply don't strain it.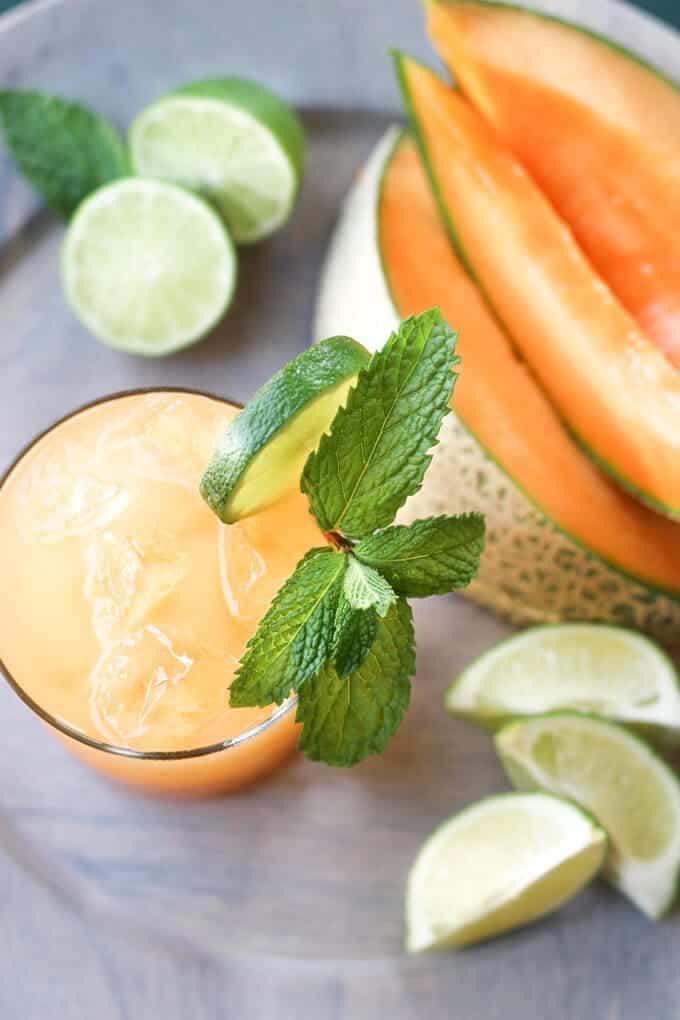 Could this drink be any better for a midday brunch? I think not. I may have to turn our Memorial Day cookout into a brunch. Too weird? Yes, probably. I'll settle for it being a refreshing way to beat the 89 degrees that it's supposed to be on Monday. I think my streak of not turning the AC on might just come to an end.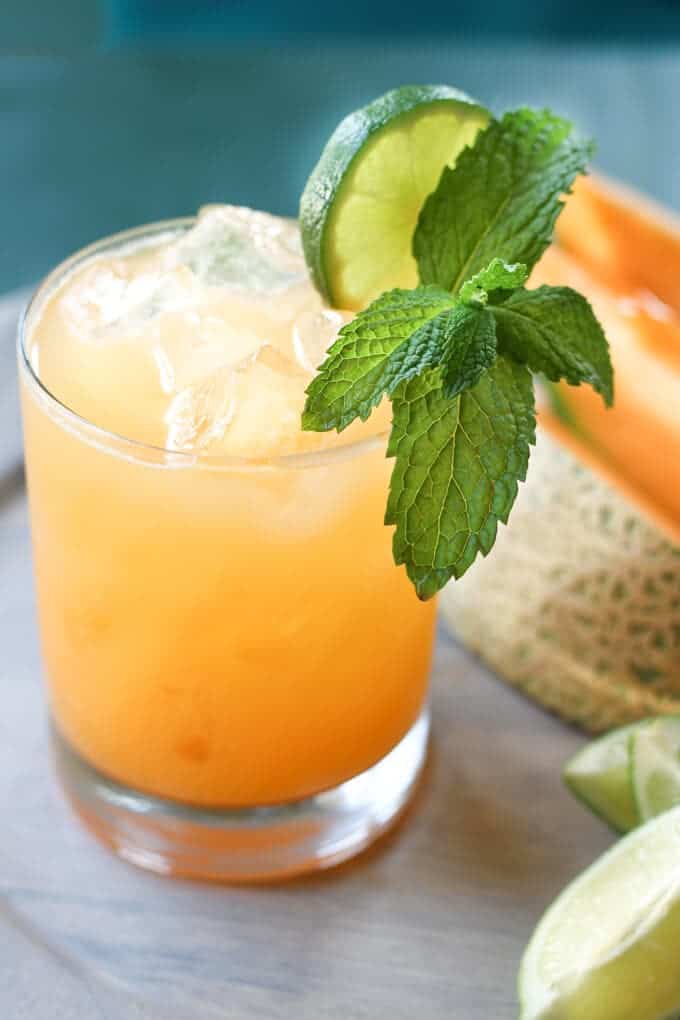 Cantaloupe Margaritas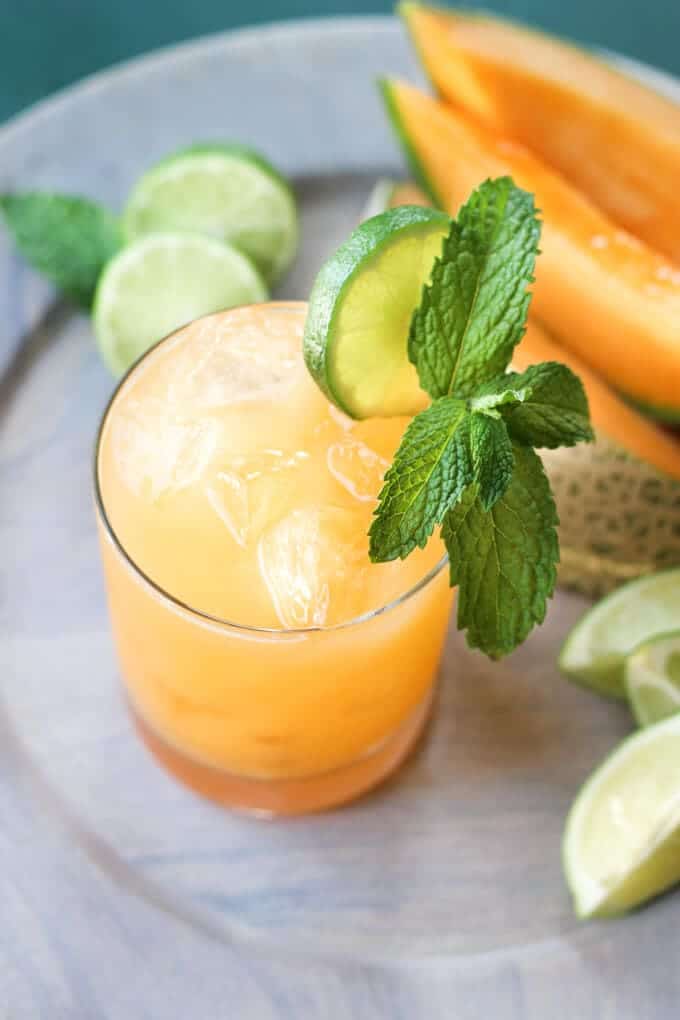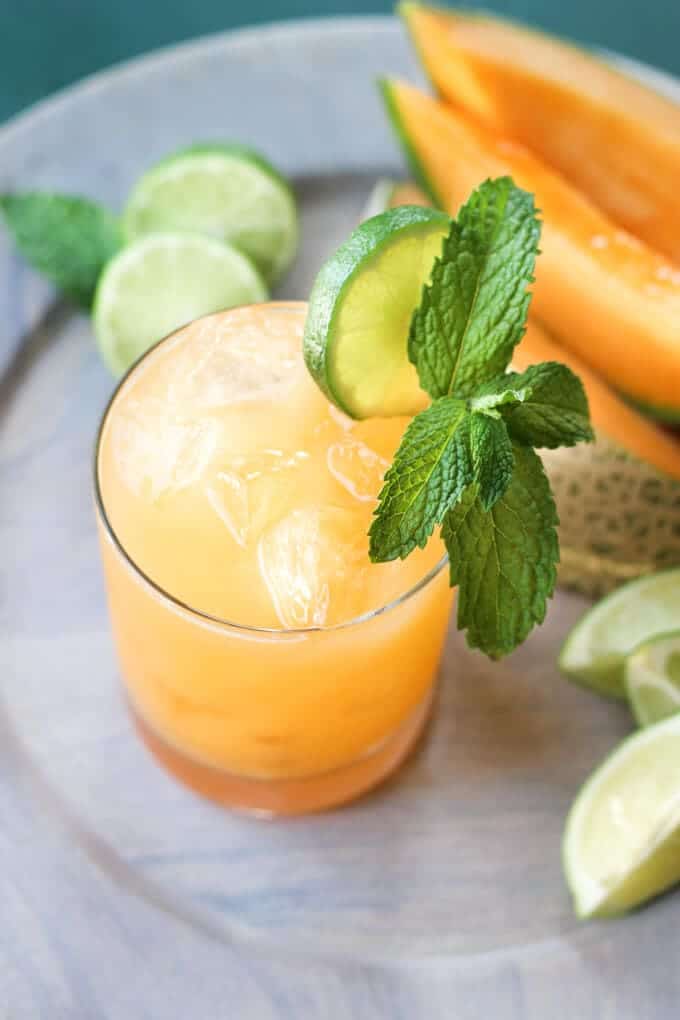 Ingredients
1.5

oz 100% agave tequila

.5 oz brandy

3.5

oz cantaloupe juice, method below

3/4

oz lime juice

Ice
Instructions
In a blender blend about 1 cup of diced cantaloupe until smooth. Strain through a mesh strainer to remove pulp.
Combine cantaloupe, tequila, brandy, and lime juice in a shaker to combine. Strain and pour over ice.
by Lauren