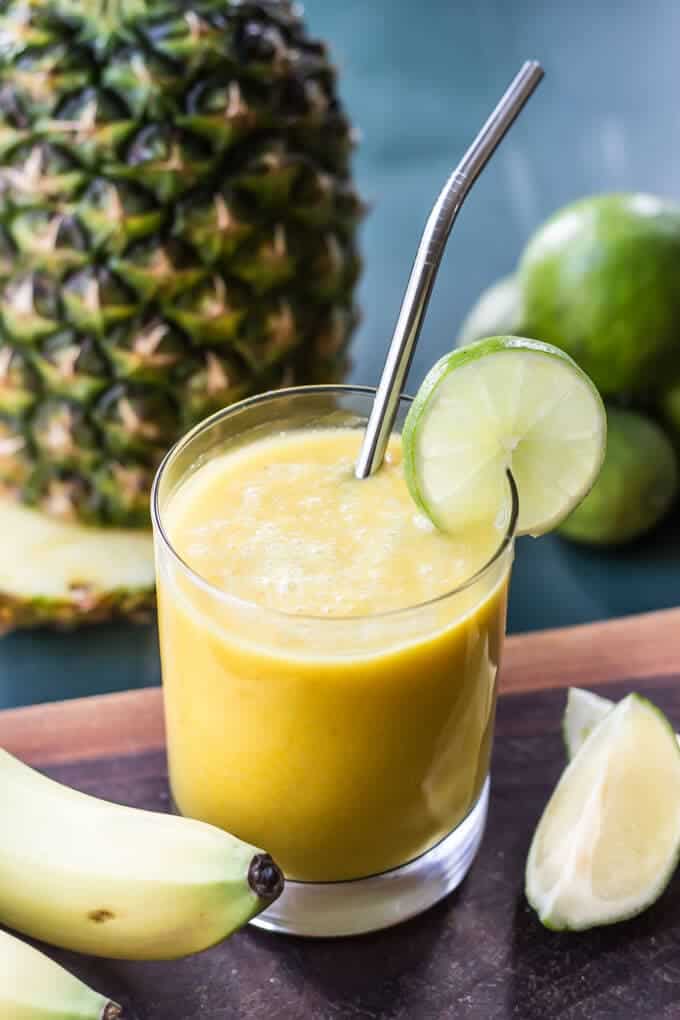 This Anti-Inflammatory Tropical Turmeric Smoothie will transport you to the tropics while giving you a boost of health benefits.
Let's talk a second about Turmeric! It's such a miracle spice as it contains curcumin which is a powerful antioxidant and anti-inflammatory. It's been used for thousands of years as a medicinal herb for ailments like bloating, menstrual cramps, bruises, chest pain, and toothaches. You can even apply turmeric as a compress to aid in the relief of pain and inflammation.
According to The Encyclopedia of Healing Foods turmeric's active compound curcumin has been shown to just as effective as ibuprofen in reducing inflammation without the nasty side effects of ulcer formation, decreased WBC's, and intestinal bleeding. It also protects the body from free radicals that can lead to cancer. Curcumin has also been shown to slow tumor growth, improve liver detoxification, aid in preventing heart disease (by lowering cholesterol), Alzheimer's disease, Parkinson's, and Multiple Sclerosis.
That's pretty impressive! Now of course you're not going to get all those benefits from 1 measly teaspoon of turmeric in your morning smoothie but adding this spice into your daily routine can provide great health boosting effects. If you're wanting the strongest benefits from turmeric you'll need a tincture that contains high levels of curcumin.
For this smoothie though I paired the turmeric with Aloe Vera juice, pineapple, banana, and lime. All of which boast their own unique health benefits. Both pineapple and aloe vera aid in digestion and are also anti-inflammatories. This smoothie tastes like a tropical island in a glass. Whether it's snowing outside or 90° in July this smoothie is a staple in my house!
Anti-Inflammatory Tropical Turmeric Smoothie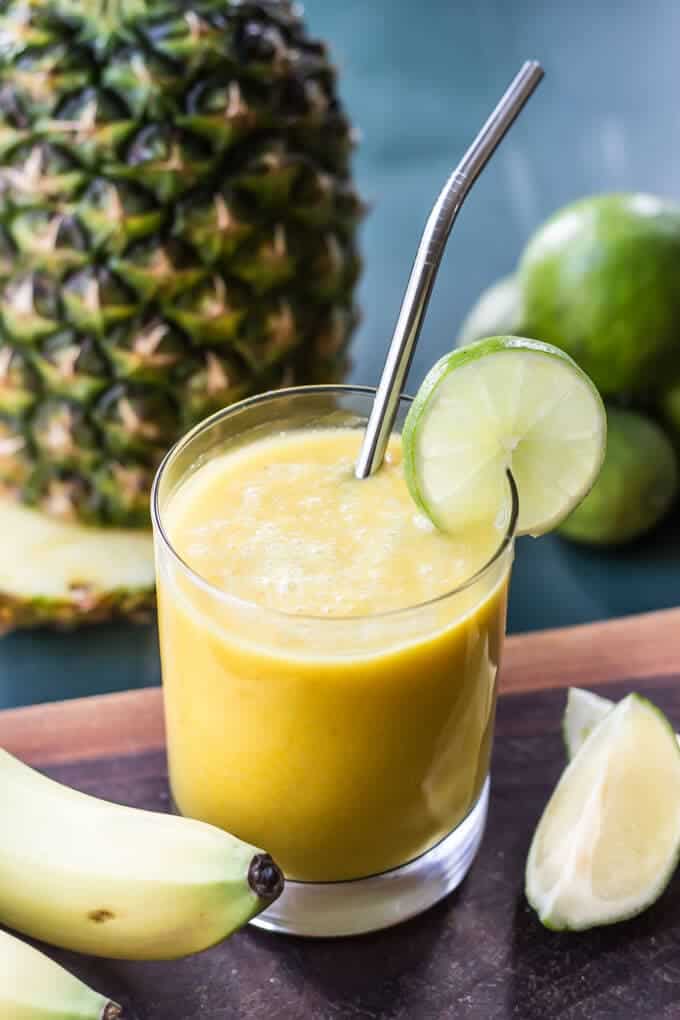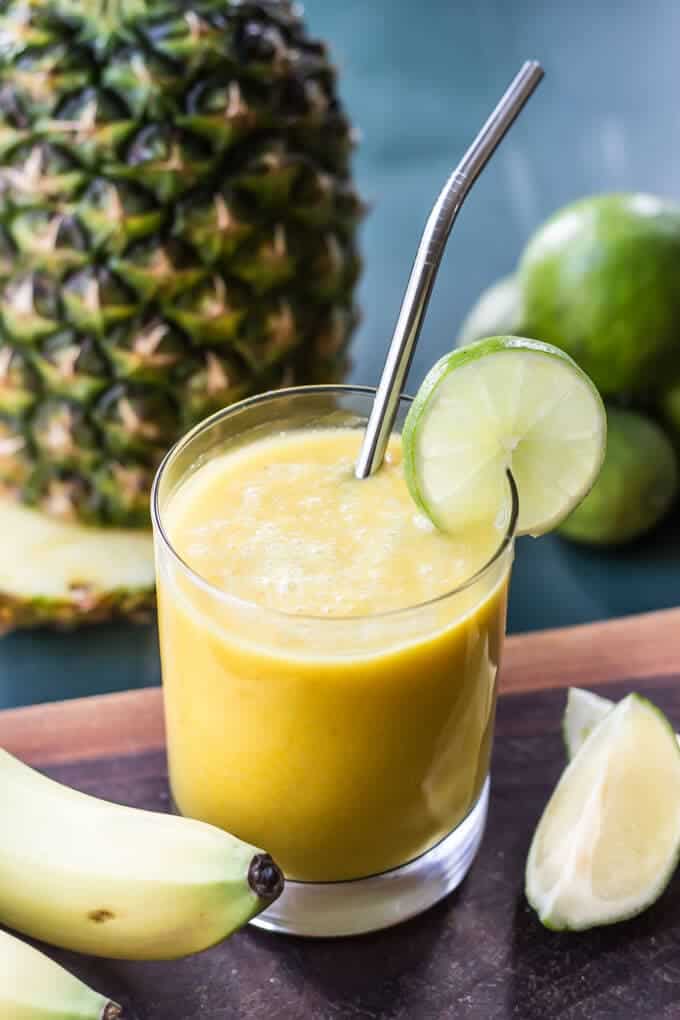 Ingredients
1

cup fresh pineapple

1

banana

Juice of 1 small lime

1

tablespoon coconut oil

1

teaspoon turmeric

1/2

cup aloe vera juice
Instructions
Place all ingredients in a blender and blend until smooth.
by Lauren
More ways to add turmeric to your diet