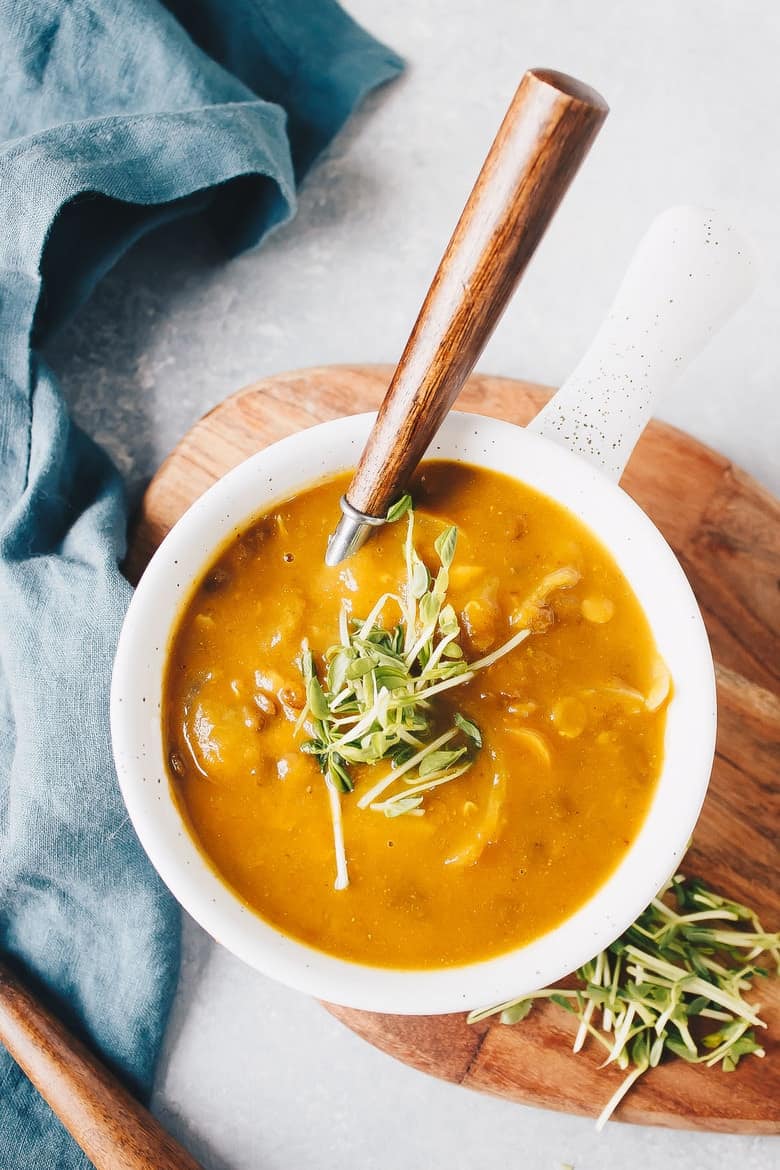 This soup is one of my favorites for fall! The curry flavor marries perfectly with the sweet pumpkin and chewy lentils plus it's ready in less than 30 minutes, prep and all!
I used to hate soup but I'm starting to find it comforting, nourishing, and most of all EASY. Most soup only takes a matter of minutes to toss together and I'm loving that. This one starts out with a quick saute of peppers, onion, and garlic then you simply add in the remaining ingredients and give it a quick 20 minute simmer.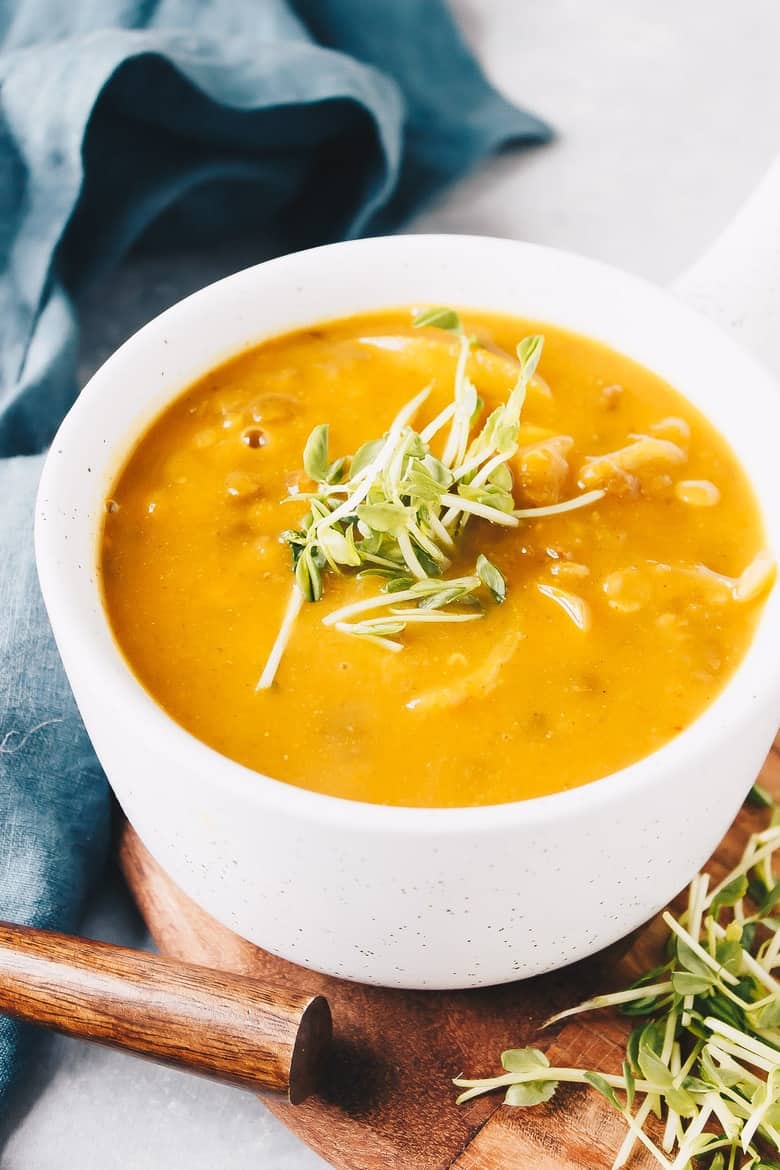 I chose to top mine with pea greens but microgreens or even parsley would work well too. You can skip the topping altogether but I like bite of something fresh.
This is also a great meal prep idea since soup keeps so well. I'm even freezing a few batches for later!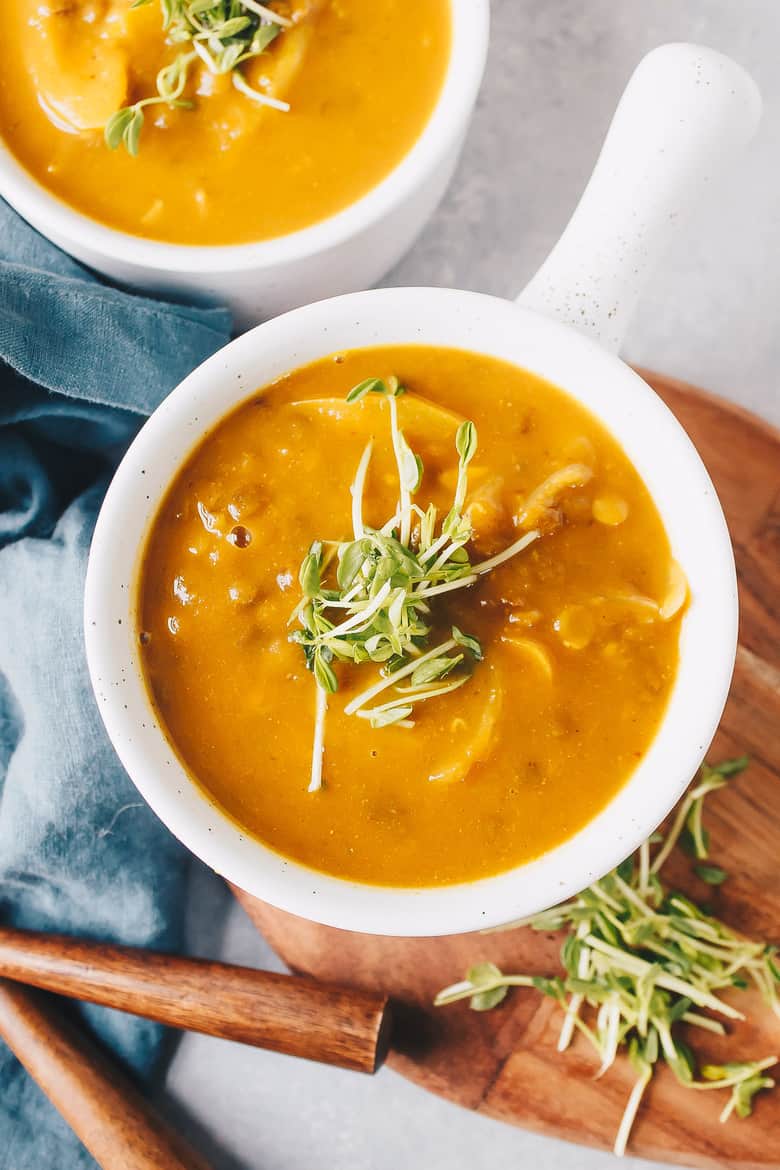 Curried Pumpkin and Lentil Soup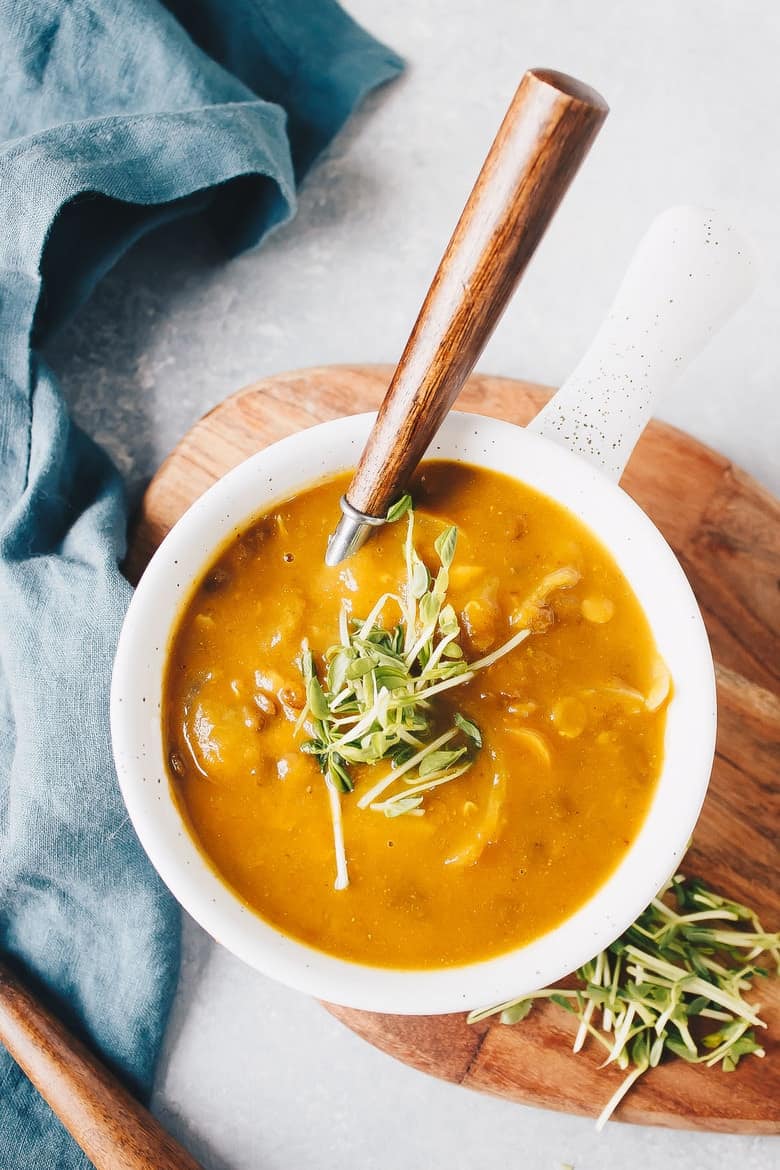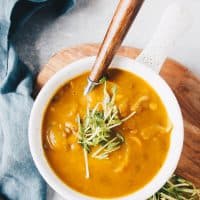 Ingredients
2

tablespoons olive oil

1

yellow bell pepper

1

small yellow onion

1

clove garlic, minced

3/4

cup sprouted green lentils

24

ounces vegetable stock

1

(15oz) can pumpkin puree (NOT pie filling)

1"

piece fresh ginger, grated

1

teaspoon curry powder

1

teaspoon cumin

1

teaspoon salt

1/2

teaspoon cayenne pepper

Pinch of ground nutmeg

microgreens, for topping (optional)
Instructions
In a medium stockpot over medium high heat saute the yellow pepper, garlic, and onion for 3 minutes. Stir in the lentils and cook a minute longer.
Add in the remaining ingredients except the microgreens, bring to a boil then cover and reduce to a simmer for 20 minutes. To serve top with microgreens.
by Lauren
Recipe Notes
*recipe inspired by Better Homes & Gardens Pumpkin Recipe Edition 2017*