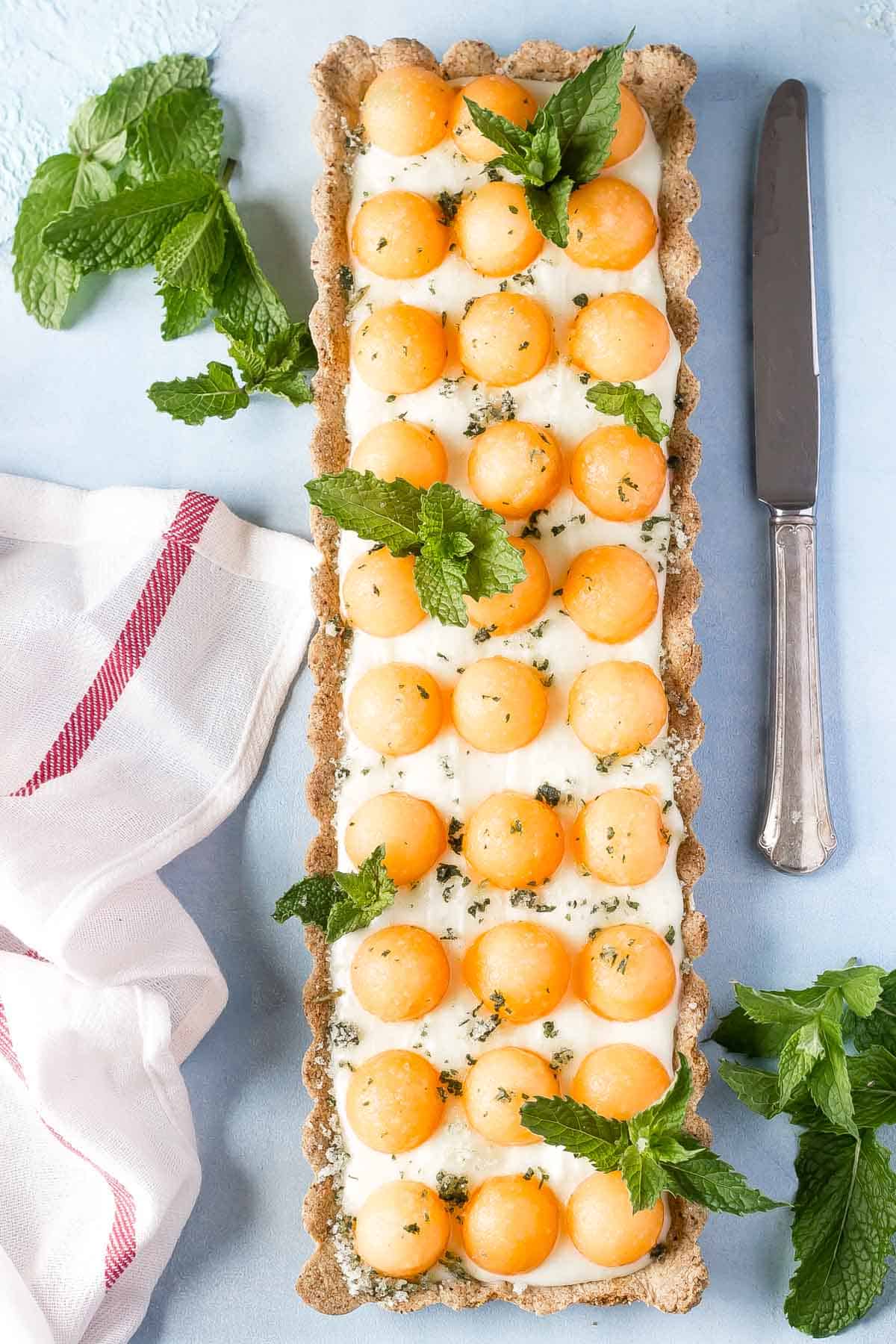 This White Chocolate Cantaloupe Mint Tart just screams summer! Inspired by my Southern roots, the melon + mint combo is not to be missed.
There's something refreshing about lighter desserts in the summer, filled with berries or melon and light on the heavy chocolate (although I did sneak some white chocolate into this tart, you're welcome).
To bring this recipe to fruition I teamed up with Pamela's Products to develop a crust that's perfectly soft and nutty with a little help from Pamela's All Purpose Flour Artisan Blend and Pamela's Nut Flour Blend. The combo of these two together is absolutely stunning. The All Purpose Flour Artisan Blend is soft and airy just like regular AP flour and the Nut Flour Blend's combo of almonds, coconut, pecans, and walnuts create a nutty depth to the tart that plays perfectly with the fruit.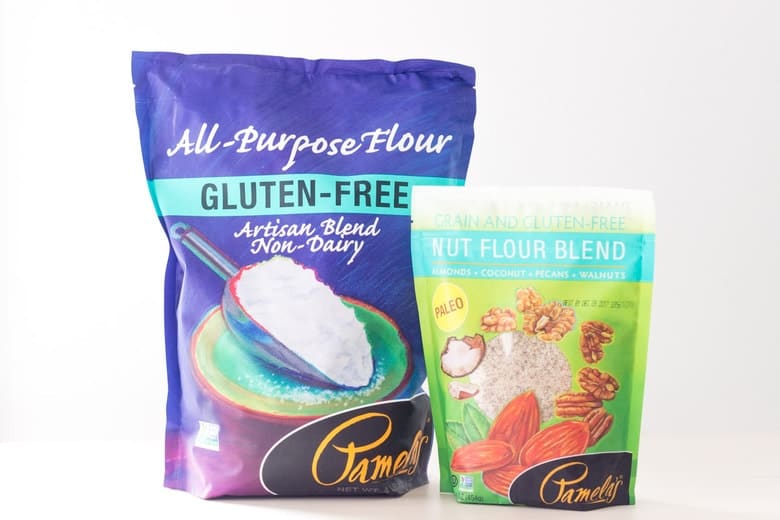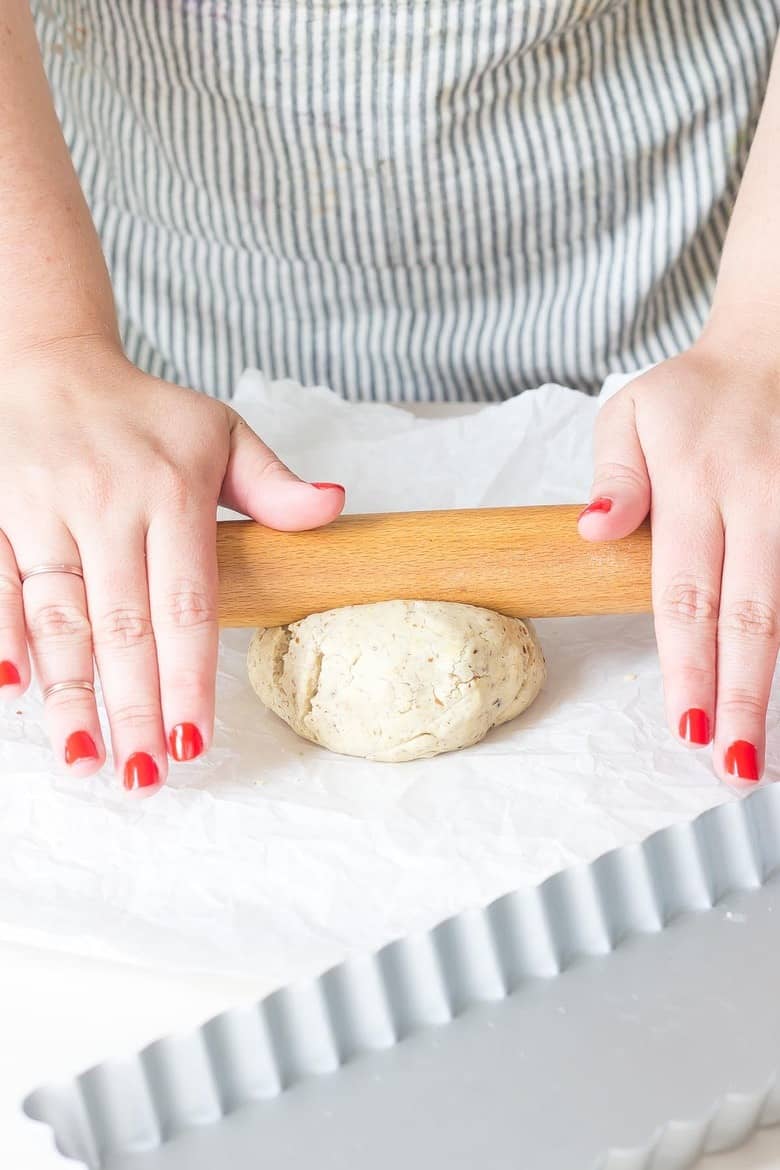 For the filling I decided to whip up a light and airy mousse type white chocolate filling with just a little white chocolate, heavy cream, and cream cheese. You could make this dairy free by using coconut milk in place of the cream and a vegan cream cheese alternative in place of the cream cheese if needed. You would also need to switch out the butter in the crust for coconut oil or a butter substitute. Since it's summer and it's no less than what feels like 197° in my kitchen I also added a little powdered sugar to the filling to help thicken it up. If you're somewhere cooler you may not need that additional sugar so remember to add that after the cream cheese if needed.
 Visit Pamela's Products to learn more about their flour blends and find a store near you!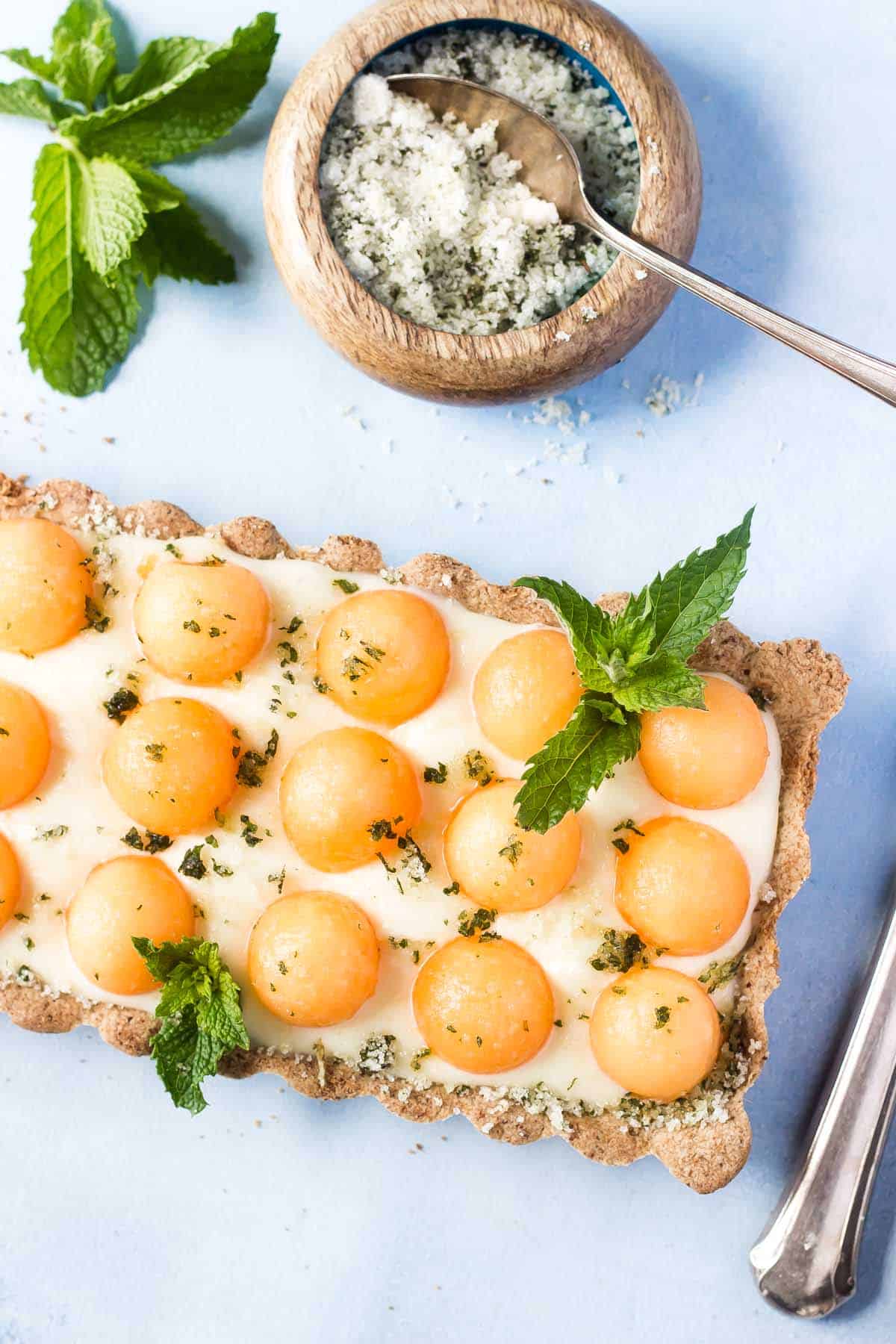 White Chocolate Cantaloupe Mint Tart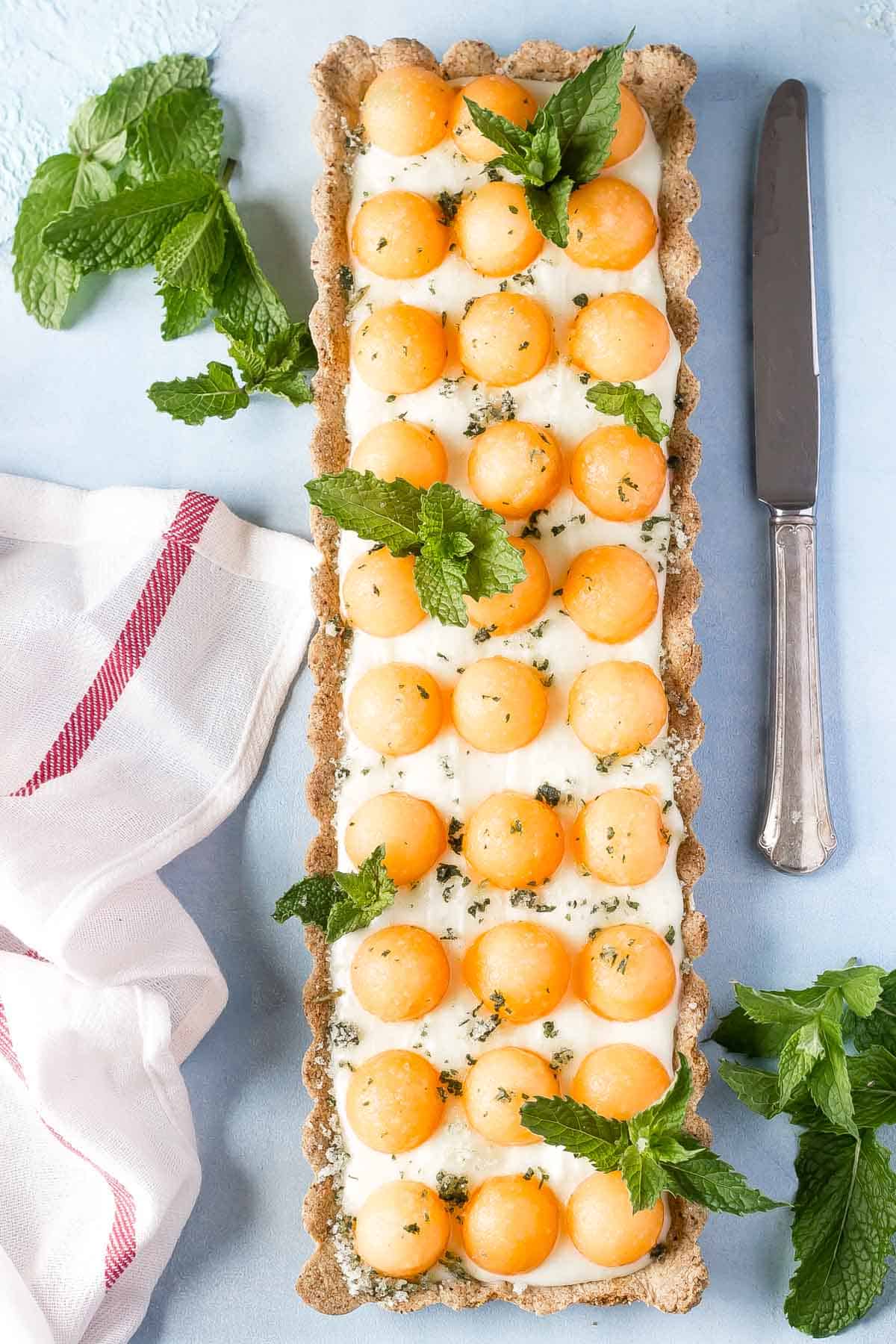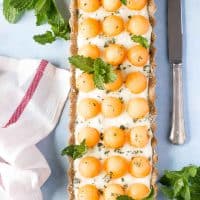 Ingredients
Crust
3/4

cup Pamela's All Purpose Flour Artisan Blend

1/4

cup Pamela's Nut Flour Blend

1

egg yolk

1/4

cup unsalted butter (or coconut oil or butter substitute for dairy free)

1/3

cup powdered sugar

1/4

teaspoon salt
Filling
4

ounces white chocolate, chopped

1/8

cup heavy cream (or coconut milk)

6

ounces cream cheese (or cream cheese substitute)

2

tablespoons powdered sugar, if needed to thicken
Toppings
1

cantaloupe

Handful of mint

1-2

tablespoons coarse sugar
Instructions
Preheat the oven to 350° F. Combine the crust ingredients in a large bowl and knead until it forms into a ball, chill for 5-10 minutes. Roll out the dough onto a flour covered surface. Transfer the dough to a 4x14 tart pan and press into the bottom and sides.
With a fork poke holes in the bottom of the crust then transfer to the oven, bake for 20 minutes until golden. Cool completely.
To make the filling, melt the chopped white chocolate with the heavy cream over low heat. Set aside to cool slightly. Using a hand blender or stand mixer combine the cream cheese and the melted chocolate. It should resemble thick mousse. If it is too thin add in the powdered sugar. Spread the filling into the chilled tart crust.
Using a small melon baller make 30 cantaloupe balls. Place on top of the tart then garnish with a few mint sprigs. Combine the remaining mint and sugar in a food processor and pulse until combined. Sprinkle the mint sugar over the tart and store in the refrigerator until ready to serve.
by Lauren