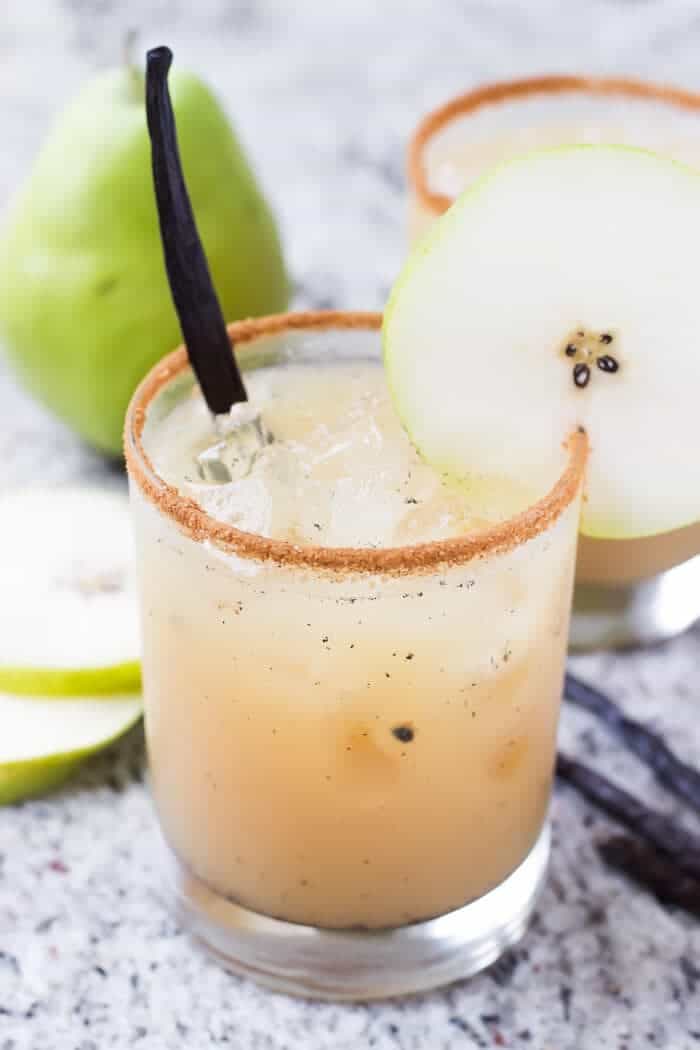 When you think about margaritas you probably imagine sipping on a tropical concoction in the sun on a warm summers day correct? Well not anymore. My tequila loving heart was not about to give up my precious Margarita Monday's just because the air turned cool so I've come up with a festive margarita that I know you're going to love!
These Vanilla Pear Margaritas have all the best things a normal margarita would have, tequila and lemon (instead of lime) juice. Throw in a little pear juice, fresh vanilla bean, honey, and some cinnamon and I guarantee you'll be sipping this lovely drink all the way through winter!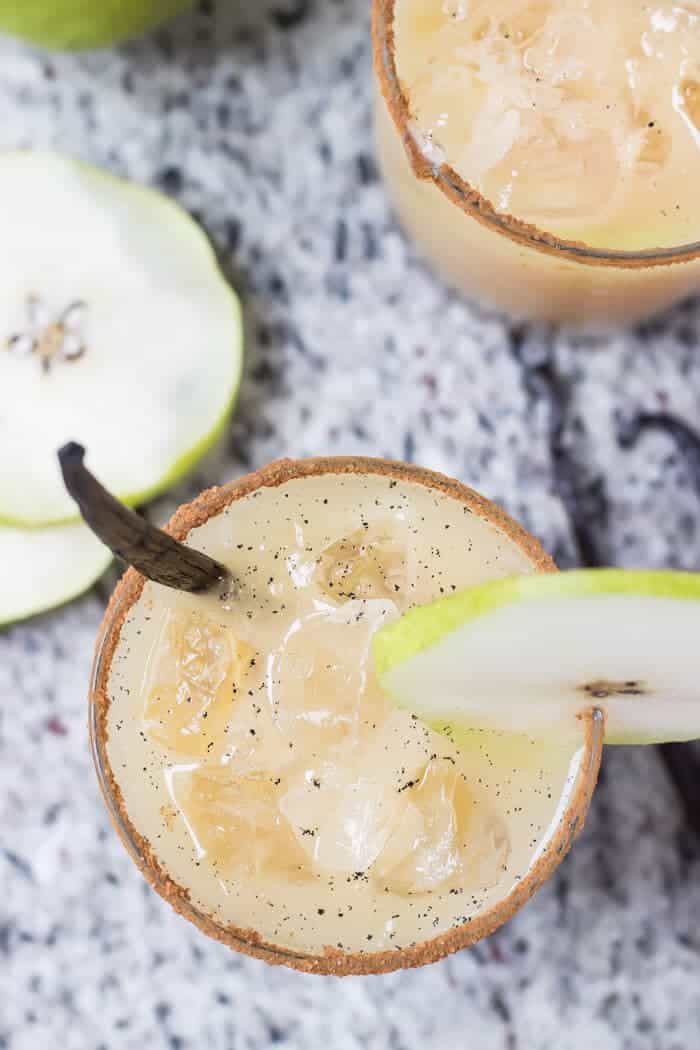 >
I'm sharing this lovely recipe over at Best Friends for Frosting today! Go check it out!