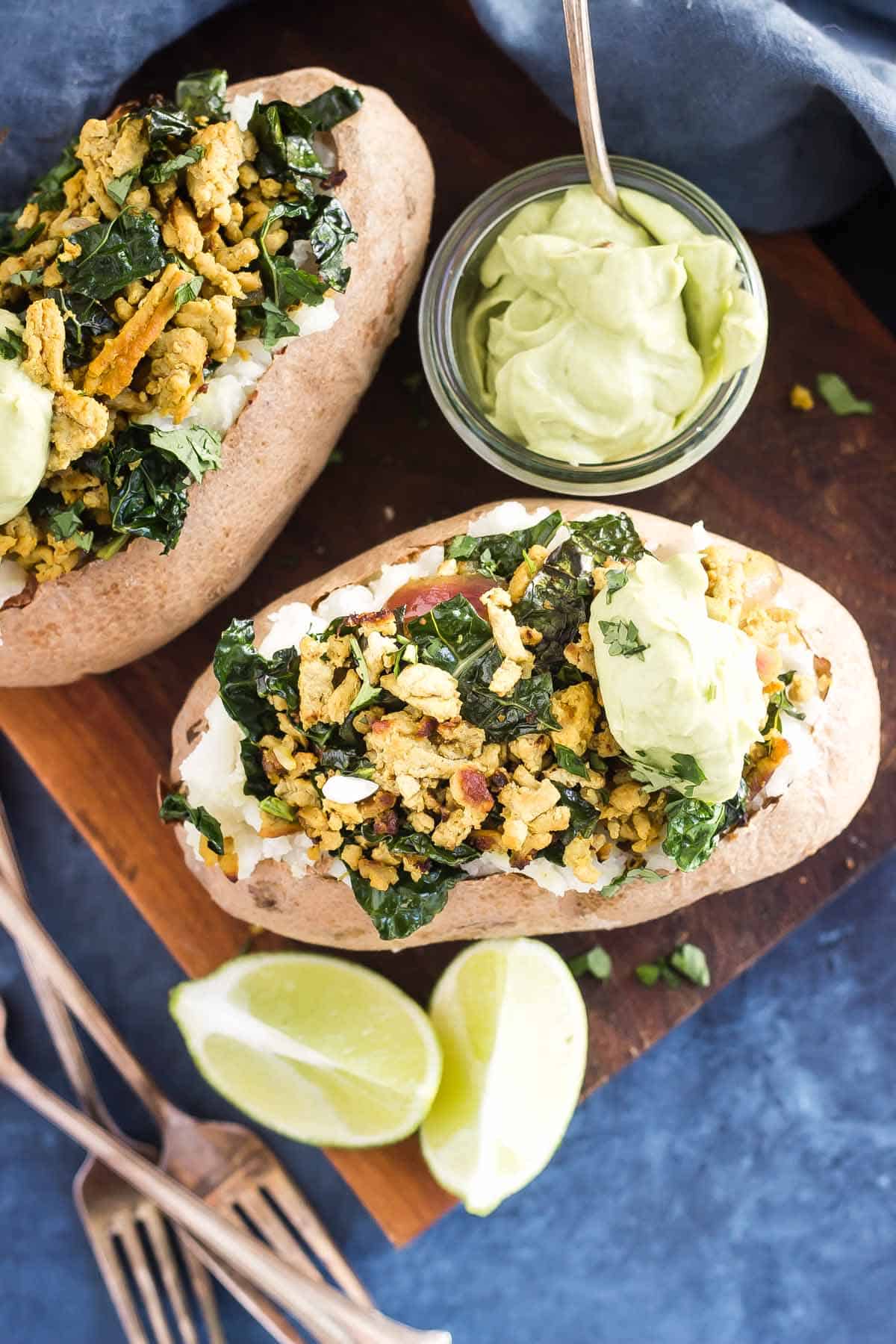 As you know I'm no stranger to including potatoes within my diet. There's always some debate amongst the Paleo world as to whether potatoes are paleo and I lean on the side that thinks they're awesome, especially as a performance food.
To those who argue potatoes are not paleo, I think it all comes back to eating like our ancestors, and depending on your genealogy these tubers might have been a staple in your ancestor's culture. Today I've partnered with Potatoes USA to bring you this recipe for Turmeric Turkey and Kale Stuffed Potatoes. This is one of my go-to post workout meals that packs a great punch of carbs, protein, and anti-inflammatory benefits from the turmeric.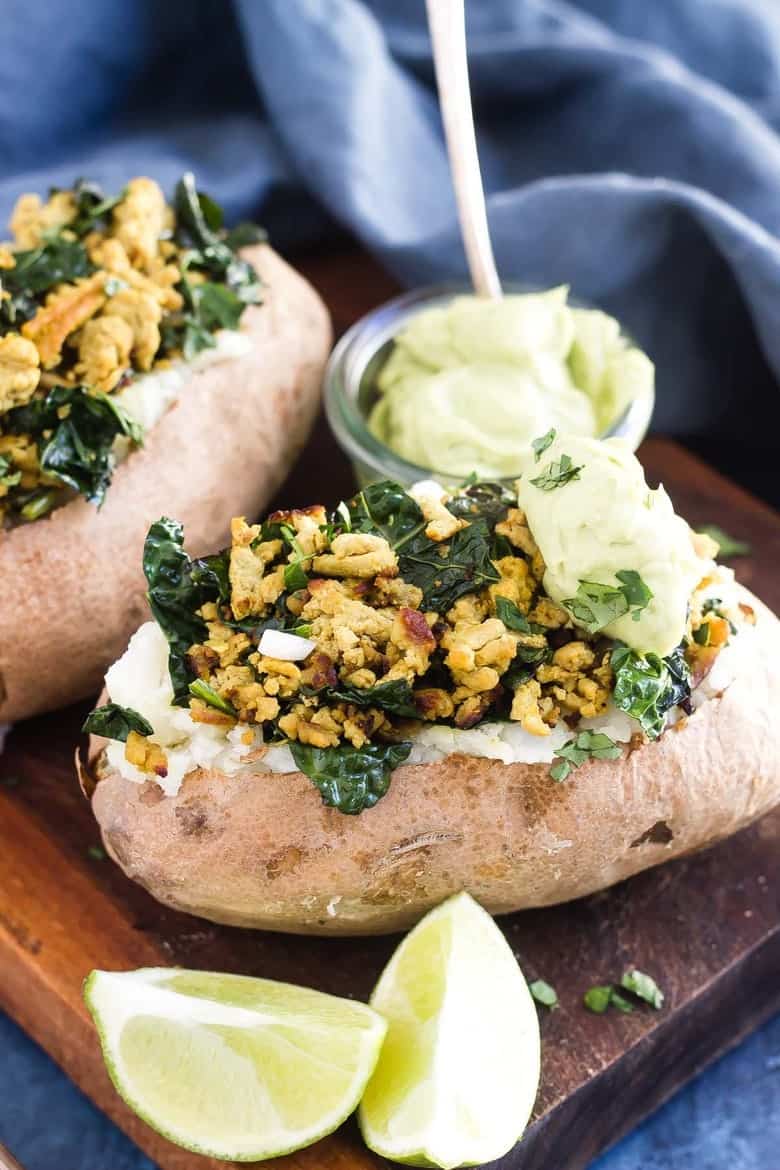 Did anyone see the movie or read the book "The Martian"? My husband made me read it before the movie came out because he said it was the best book he had read since "Jurassic Park". Anyway, in the story the stranded astronaut is able to grow and live off the nutrient dense potatoes alone (though it's not recommended, lol). It's surprising how extraordinarily nutrient dense the humble potato really is, one medium sized (5.3 ounce) potato contains:
As much or more of several essential vitamins and minerals than spaghetti, brown rice, or whole wheat bread.
26 grams of carbohydrates, which is the primary fuel for your brain and a key source of energy for your muscles.
More potassium than a banana, which is an important electrolyte that aids in muscular, cardiovascular and nervous system function. Potassium is one of the most under consumed nutrients according to the 2015 Dietary Guidelines.
More energy than any other vegetable containing 110 calories to help meet the demands of your day so you can perform at your best.
So couple all of the nutrients of the potato with the nutrients in the kale and turkey, plus the inflammation fighting turmeric and the healthy fats from the avocado crema on top and you've got a complete meal. Not only is this meal packed with protein, carbohydrates, essential vitamins and minerals, and just a little bit of heart healthy fat, it's also great for batch cooking meaning I can go from working out to eating in 2.2 seconds.
For more ideas on how to incorporate potatoes into your post workout meals search "potatogoodness" on the web for everything you can do with potatoes and all the ways they can power your performance.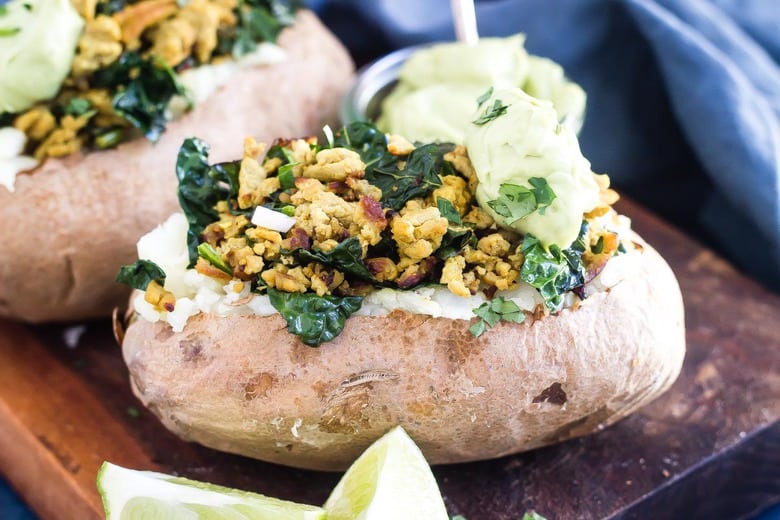 Turmeric Turkey and Kale Stuffed Potatoes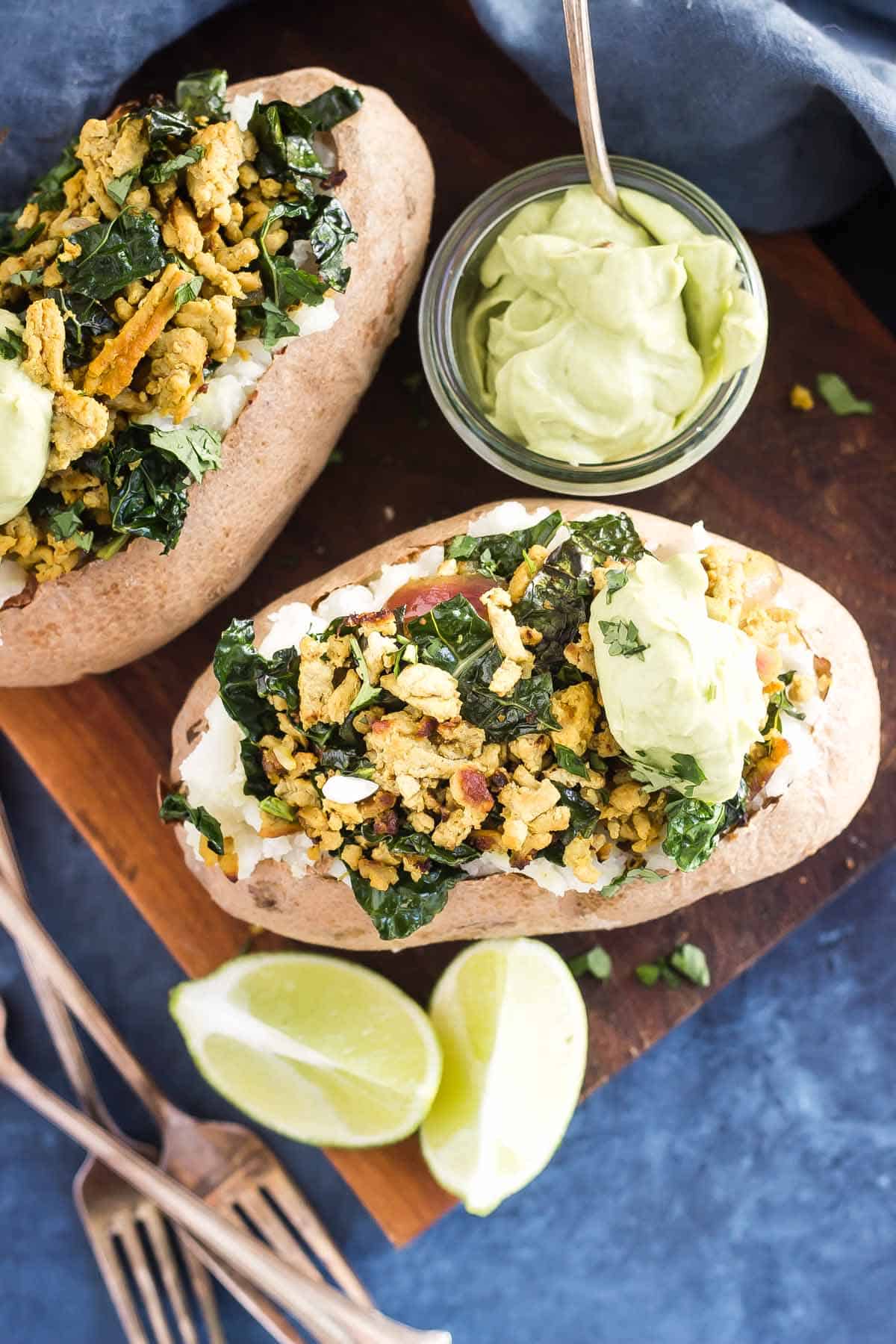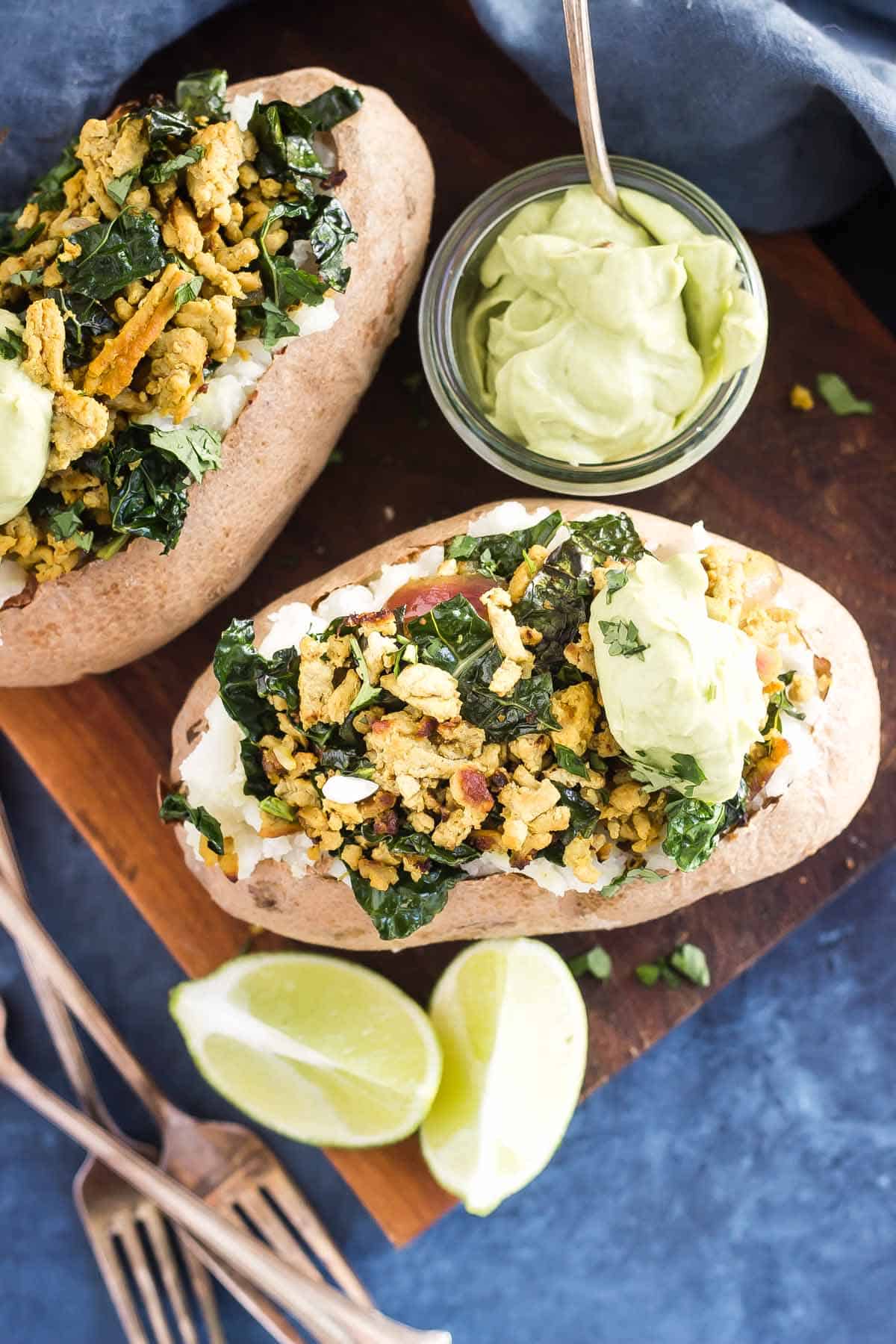 Ingredients
2

large russet potatoes, baked

1

tablespoon coconut oil

1

lb ground turkey

1/2

white onion, diced

3

cloves garlic, minced

1

teaspoon turmeric

1

bunch lacinato kale, diced

Salt, to taste (about 1/2 teaspoon)

Cilantro, for garnish
Avocado Crema
1

Hass avocado

Juice of 1 lime

Salt, to taste
Instructions
Heat the coconut oil in a large skillet over medium high heat. Add in the turkey and break apart using a wooden spatula. Once it starts to brown add in the garlic, onion, turmeric, and salt. Continue to cook until all of the turkey has browned and the onion and garlic is soft.
Add in the torn kale and cook 3-4 minutes until wilted.
For the crema place the avocado and lime juice in a blender and blend until smooth. Season with salt to taste.
Scoop out the middle of the potatoes and stuff with the turkey mixture, top with cilantro and the avocado crema. To serve 4 you can split the potatoes in half before scooping out the center.
by Lauren