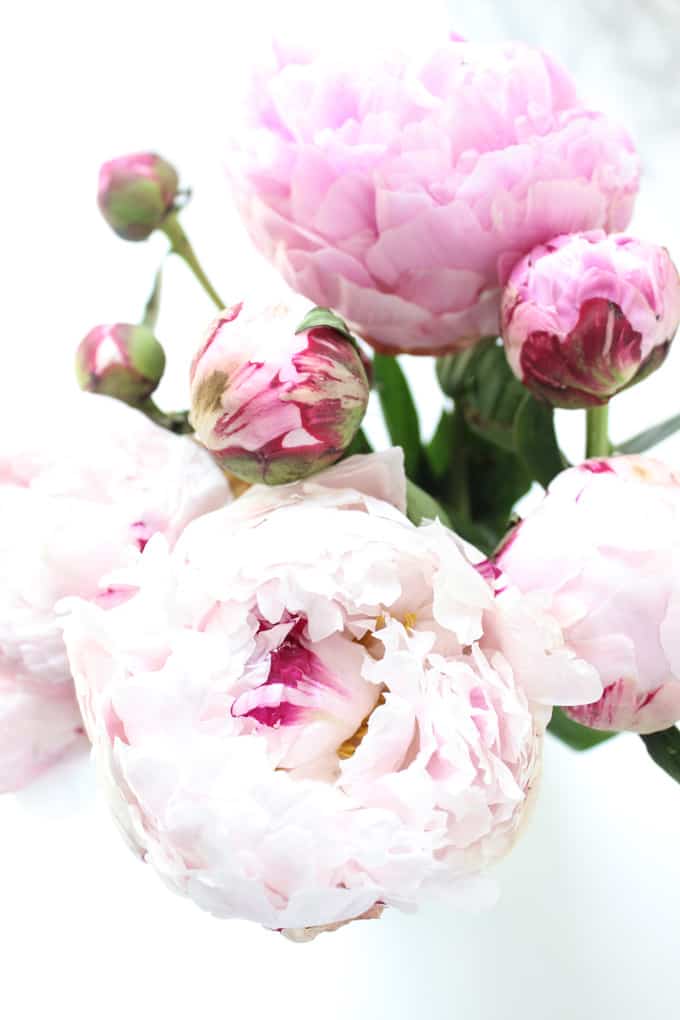 Happy Saturday Friends! What are your plans this weekend? I'm headed off to yoga in the park, the farmer's market for some green tomatoes (I can't wait to show you what I'm doing with them!), and to the library to stock up on a new round of books (self-help junkie here ??). Tomorrow Alex and I are hitting up a few waterfalls nearby to cool off in this July heat…I'm not looking forward to August which is notoriously MUCH hotter than July.
So I may have done something drastic this past week…Many of you probably know that over the past few years Alex and I have really embraced a minimalist mindset but I still feel like there's a LONG way to go. I just feel drowned by things even though we've gotten rid of probably 50% of what we owned in the first place. I don't really know where this stems from but I've alway envisioned being able to pack our house and move in a day. I just feel lighter with less stuff which is what I hear most minimalist minded people say but I still feel like there must be something wrong with me, ha! Anyways, this past week I got rid of our coffee table, nightstands, a side table, and wait for it…..
Our bed.
OK, ok. So I know this seems drastic but have you looked at "beds on the floor" on Pinterest?? Absolutely stunning. Anyways, I have terrible back problems which I think stems from A. terrible posture and B. a terrible mattress with NO support. SO, putting our bed on the floor really serves multiple purposes. Our bedroom looks much larger and airier which I LOVE and the bed feels harder. I also took out the dresser and pushed it into the closet which opened up even more room. I think I'll end up selling the dresser since it's vintage and shabby chic which isn't our style but for now it's out of sight and no longer taking up a huge portion of the bedroom. Now's there's plenty of room for a morning flow while the sun is streaming in, love.
Wow, If you made it this far listening to me ramble about selling all of our things you're amazing. I think the entire point is to create space in our lives to make room for what matters most and what takes up more space than possessions?
To be fair I still love pretty decor and I ended up buying a few things for our room that pulled it all together. This rug was (and is!) on sale for $15!! It's the width of our full size bed so it goes perfectly at the foot of the bed along with a basket for some extra blankets, and let's be real, clean clothes that I don't want to put away. I also snagged this pillow cover, and a blanket and basket that's no longer available but were dirt cheap and the same style as the other items.
OK, let's jump into my favorite links from the week!
---
these pain killer popsicles are looking pretty fab for this weekend
and we'll throw in some more boozy popsicles for good measure
are you into adult coloring books? I got one for Christmas after practically begging for it and haven't touched it. BUT this one looks so adorable!
have you seen the new Carpool Karaoke episode with Michelle Obama?! LOVE!
i'm loving this spin on guacamole!
buy a hammock, build a house? I LOVE this initiative!
20 items to get rid of RIGHT NOW
---