Packed with tons of flavor the Tandoori Wings are one of my favorite wing variations.

Last week our local market had organic chicken wings for half off. As much as Alex and I love chicken wings we definitely took advantage of the sale and stocked up. We had regular buffalo wings and the Tandoori wings this week and now I'm brainstorming what I want to do with the couple packs I have left next week. I have to say that these Tandoori wings were some of the best I've ever had. They're packed full of flavor from a few different spices and the mint chutney dipping sauce just takes it over the edge. Bright, tangy, and herby I literally drenched each wing in the sauce and had to get up and make more it was that good.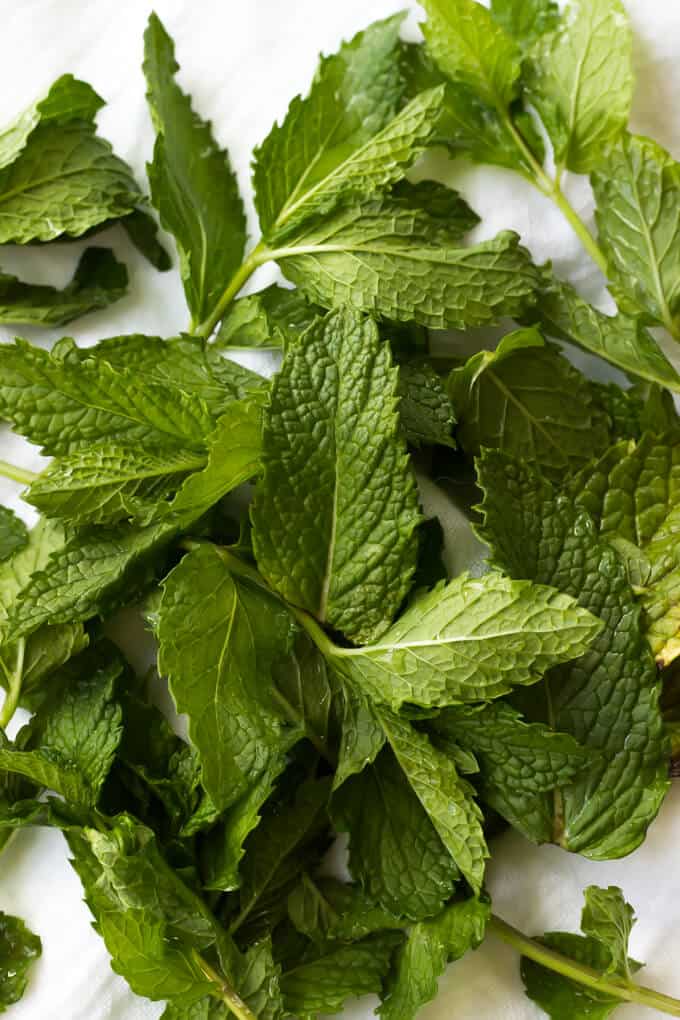 In an effort to find a no-nonsense Tandoori spice blend I decided I would just make my own. I used a recipe from Epicurious that worked out perfectly. I just scaled it to fit my needs. This is literally one of the easiest recipes on the blog. All you have to do is mix the spices together, toss with the wings, grill wings, and blend up the chutney. There's hardly any mess either which is a huge relief when you cook multiple times a day and feel like your entire life is spent washing dishes.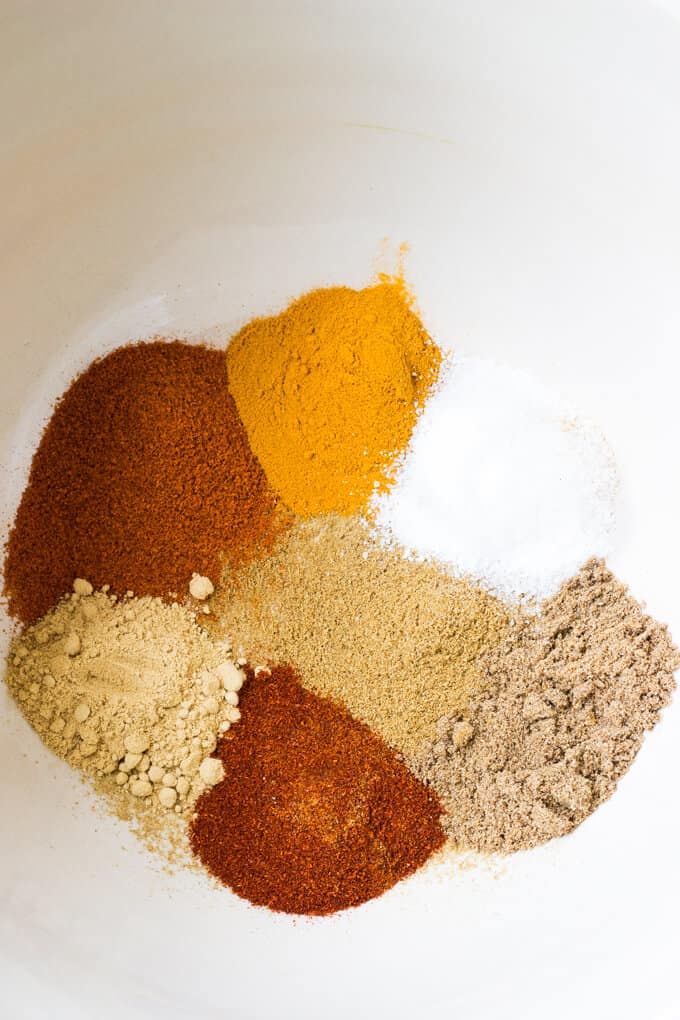 I let the wings sit for about 20 minutes to soak up the seasoning but you can also do this in the morning before work and they'll be ready to grill when you get home. Grilling them chars them up a bit and makes those spices really shine. You'll want a nice crispy char all around. Our grill gets hotter in the back than in the front so we simply flip them a few times and ever rotate their placement so everything is done at the same time. Easy enough.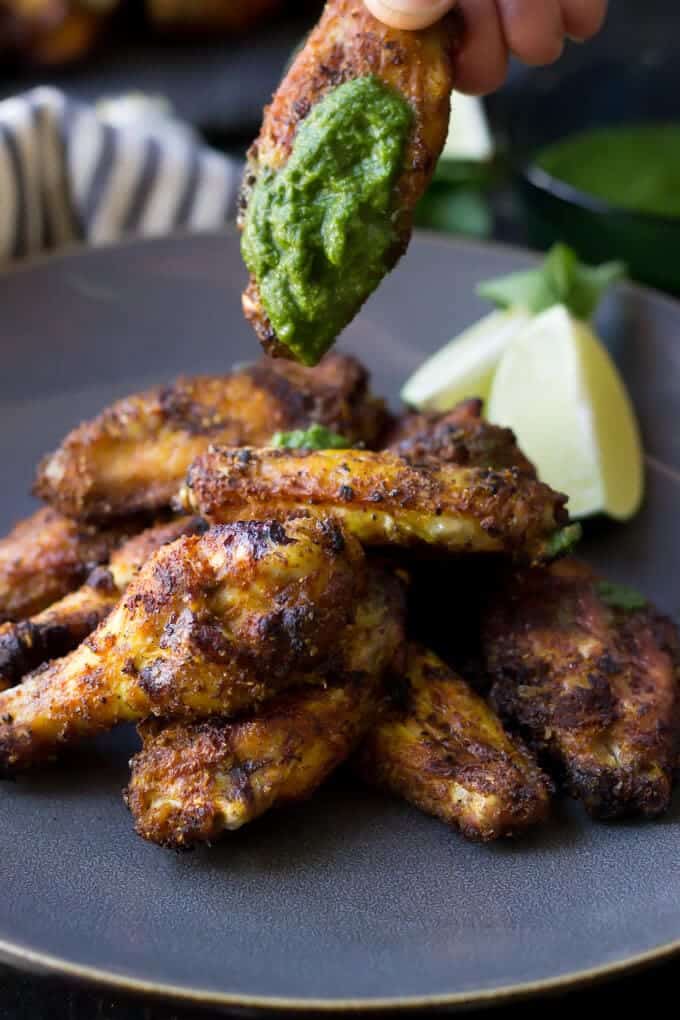 Be sure to have some lime wedges on hand as well. A squeeze of citrus lifts those flavors even more. Oh and a quick note. If you have the option of buying the whole wing that's not broken down I'd opt for that. They're usually about $1 cheaper per pound an they're a breeze to break down. Just snip off the wing tip and then cut between the joint of the wing and drumstick. I use a pair of kitchen shears but a sturdy knife will do the trick as well.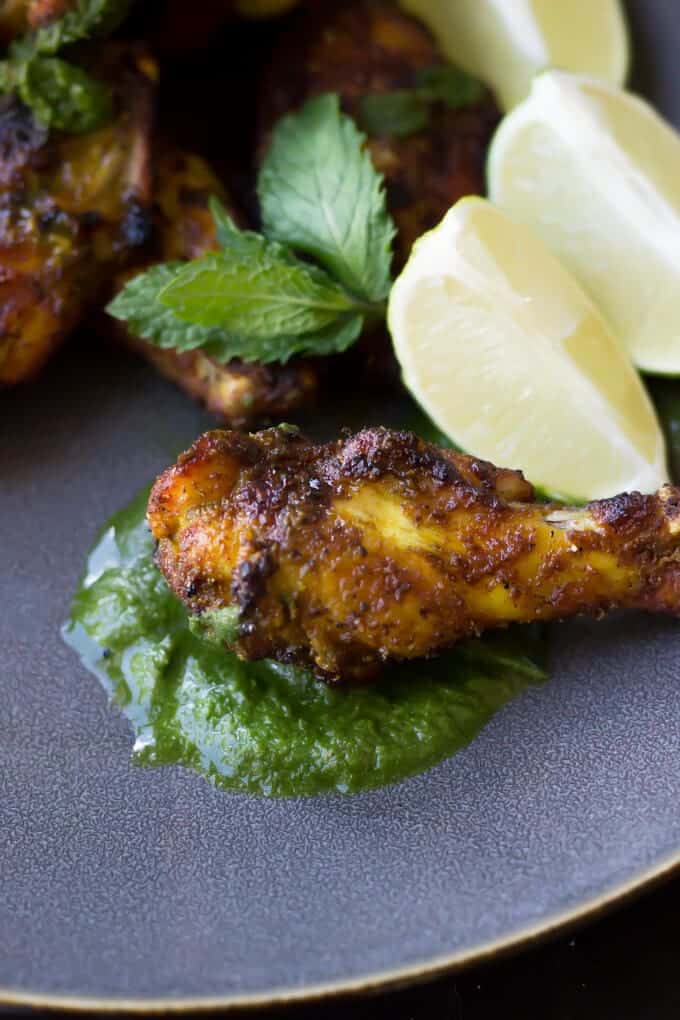 Tandoori Chicken Wings with Mint Chutney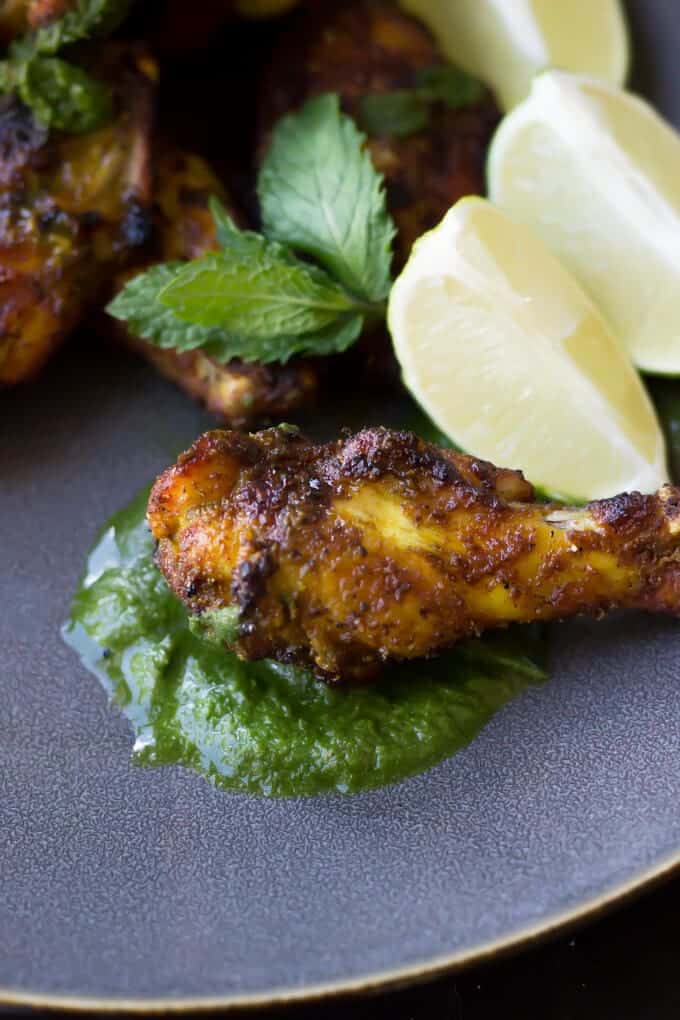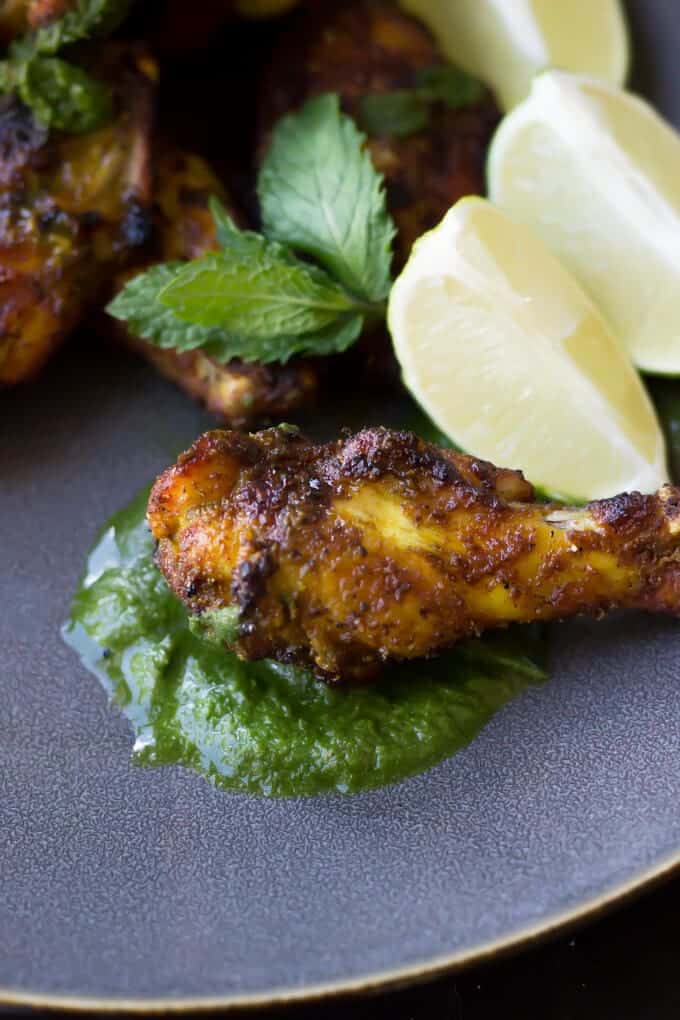 Ingredients
18

whole wings (you'll have 18 wings and 18 drumsticks)

1

tablespoon ground ginger

1

tablespoon ground cumin

1

tablespoon ground coriander

1

tablespoon paprika

1

tablespoon turmeric

1

tablespoon salt

1

tablespoon cayenne pepper

2

tablespoons olive oil
Mint Chutney
1

cup mint leaves

3/4

cup cilantro (including stems)

1/2

inch piece fresh ginger

Juice of 1/2 small lime

1

tablespoon olive oil

1

serrano pepper

1

tablespoon water

Salt, to taste
Instructions
In a large bowl mix together the Tandoori spice blend. Pat the wings dry and toss in the bowl with 2 tablespoons olive oil. Toss with the spices until every wing is covered. Cover bowl and place in refrigerator at least 20 minutes.
Preheat your grill to high. Grill wings for 25 minutes flipping occasionally and rotating placement for even cooking.
While wings are grilling blend the ingredients for the chutney into a smooth sauce. Add a bit more water if needed. Season with salt to fit your taste.
by Lauren