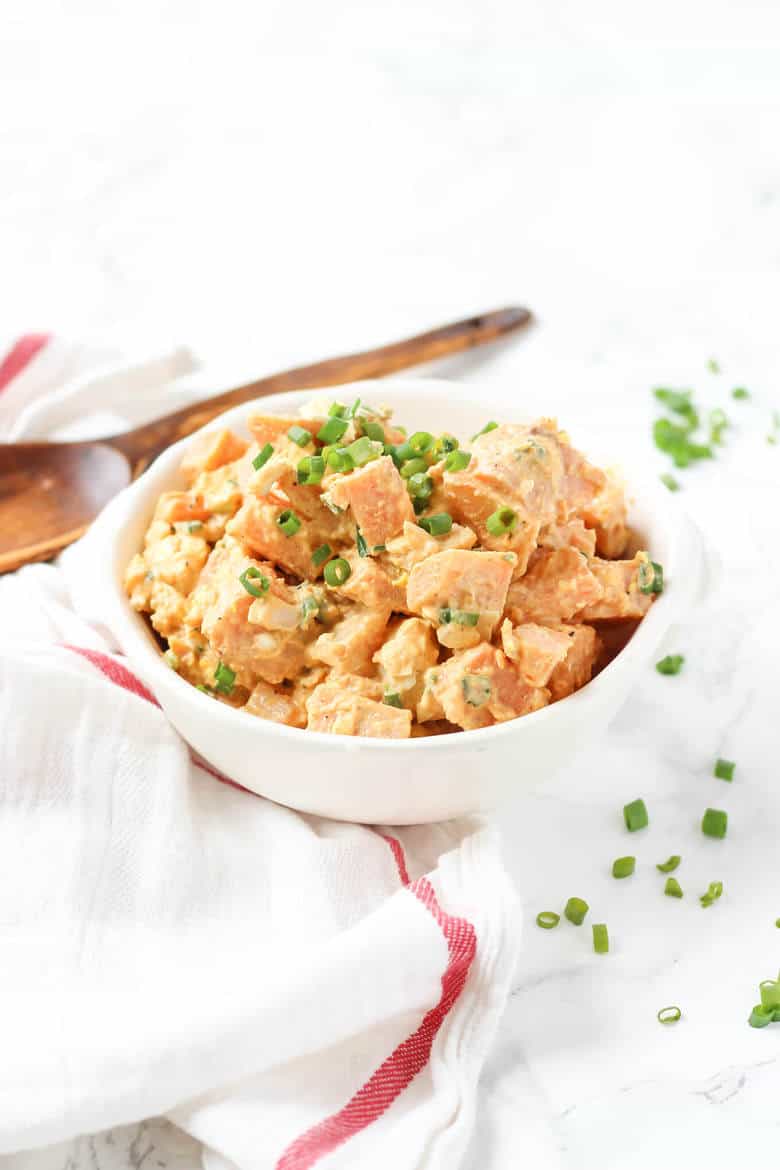 A few weeks ago Alex and I were in Knoxville for the day and stopped into the Paleo Cafe for lunch. It's always delicious but the one thing I couldn't stop talking about was how dang good their sweet potato salad was. It tasted just like my grandmother's classic potato salad but with sweet potatoes which added this thanksgiving(esque) taste to them. It was so good!
I knew I had to make a verison at home but now I know that I absolutely can not make this at home a lot because I will not be able to stop eating it! I've always loved potato salad but this is a whole new level of awesomeness. I didn't make quite as much as a normal potato salad recipe yields because I figured if it's not cookout season you don't want 4 pounds of potato salad sitting around right? Or maybe you do…?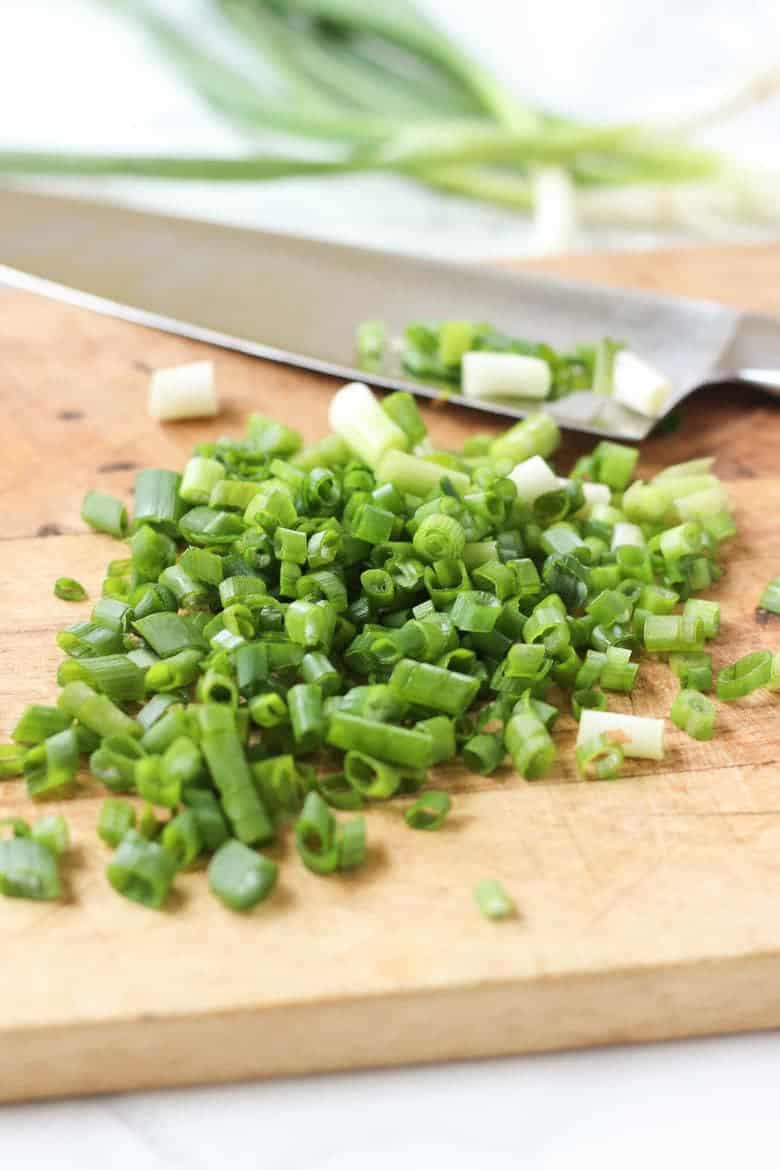 I totally do but I've just started a 30 day meal plan from Gauge Girl Training after watching Diane Sanfilippo's scopes on her experience for the past 3 months or so. She's seemed to love it and is really seeing results so I figured why not? I've been stuck at the same weight for about 8 months (like literally down to the .7 on the scale) regardless of working out, eating less, eating more, etc…This plan though….It's significantly less fat than I'm used to, especially since going Paleo. Like less than 50 grams per day. Usually I'd be over that by lunch so this is a learning curve. I'm not real sure that I agree with the higher carb/lower fat approach but as I said, what I'm currently doing just isn't working so I'm giving it a go! We'll see 🙂
Anyways, this recipe makes 4-6 servings which is perfect for when you just want enough for a day or two. If you do need a big batch just simply double or triple the recipe. Easy as that.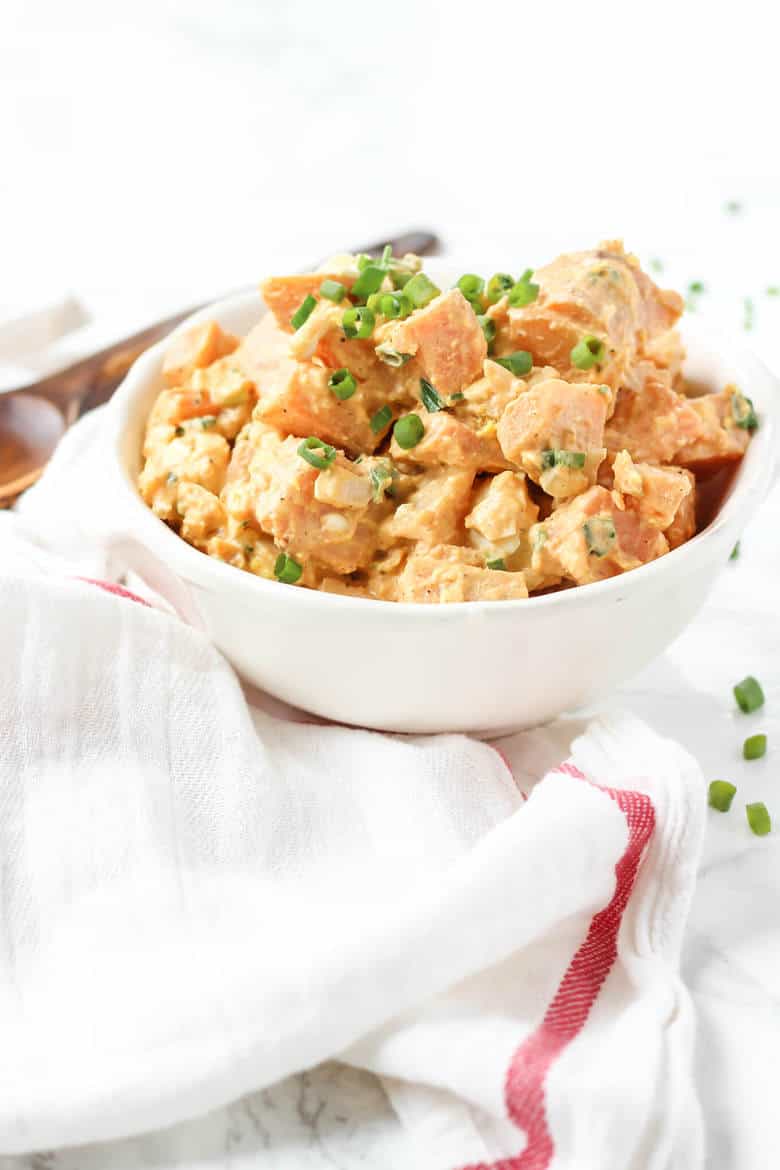 Sweet Potato Salad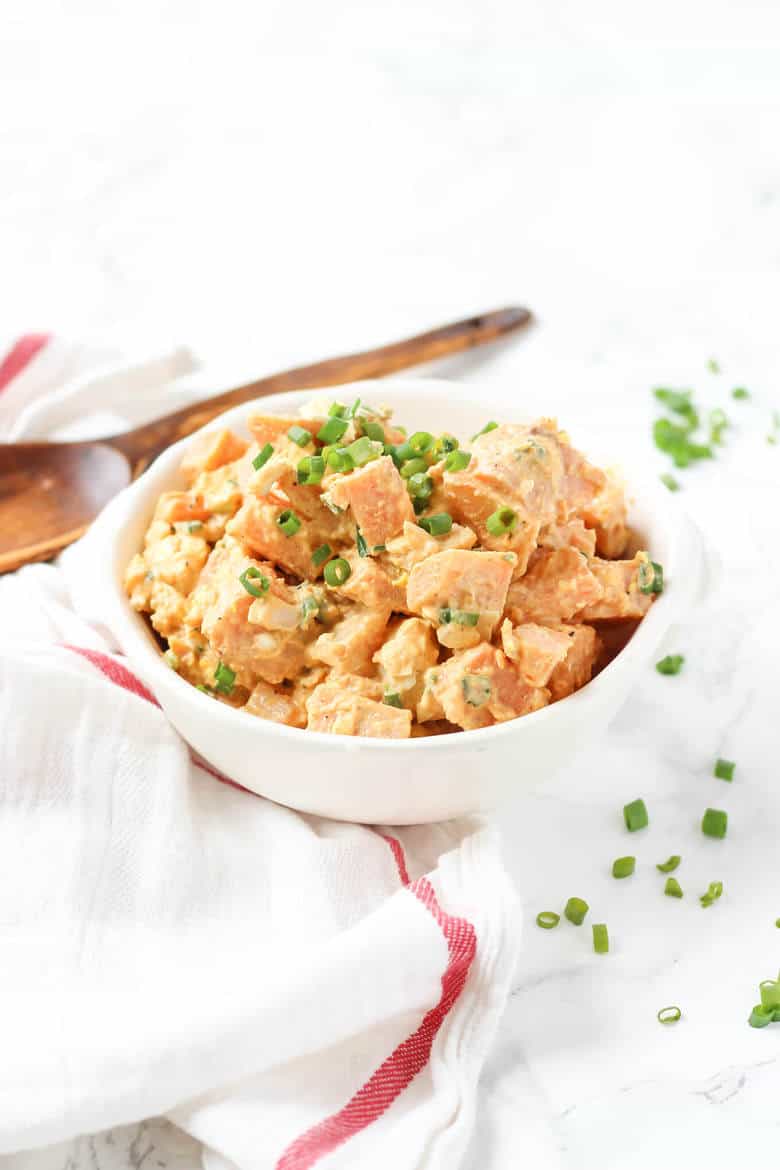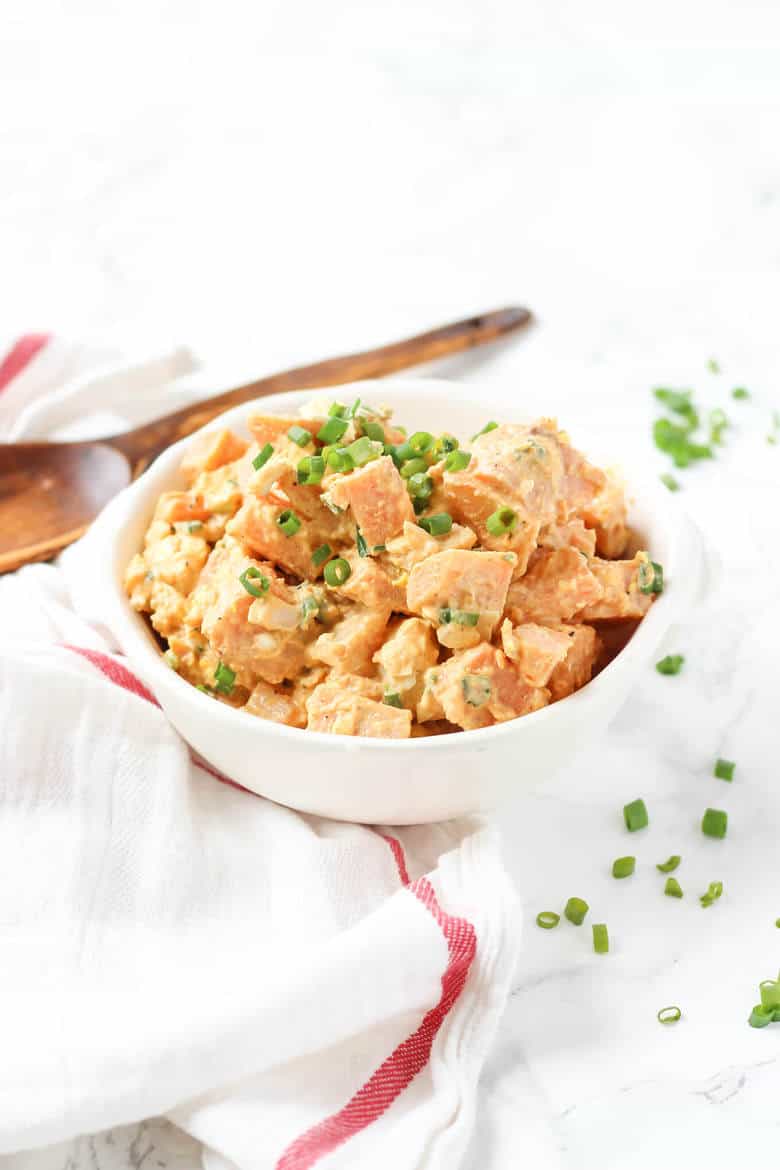 Ingredients
3

large sweet potatoes (5 cups or 325 grams), scrubbed or peeled and cubed

4

green onions, thinly sliced

3

tablespoons yellow onion, diced

2

eggs, hardboiled and diced

1/4

cup mayonnaise

1/2

tablespoon Dijon mustard

1/2

tablespoon orange juice

2

teaspoons apple cider vinegar

1/2

teaspoon smoked paprika

Salt and pepper, to taste
Instructions
Bring a large pot of water to a boil. Once boiling add the cubed potatoes and cook about 7 minutes until tender. Drain and rinse with cool water, drain again.
In a large bowl mix together the green onions, yellow onion, hardboiled egg, mayo, mustard, vinegar, orange juice, and paprika. Throw in the potatoes and toss to coat. Add salt and pepper to your taste.
Chill until ready to serve. *Try for at least an hour or two so the flavors can meld.
by Lauren