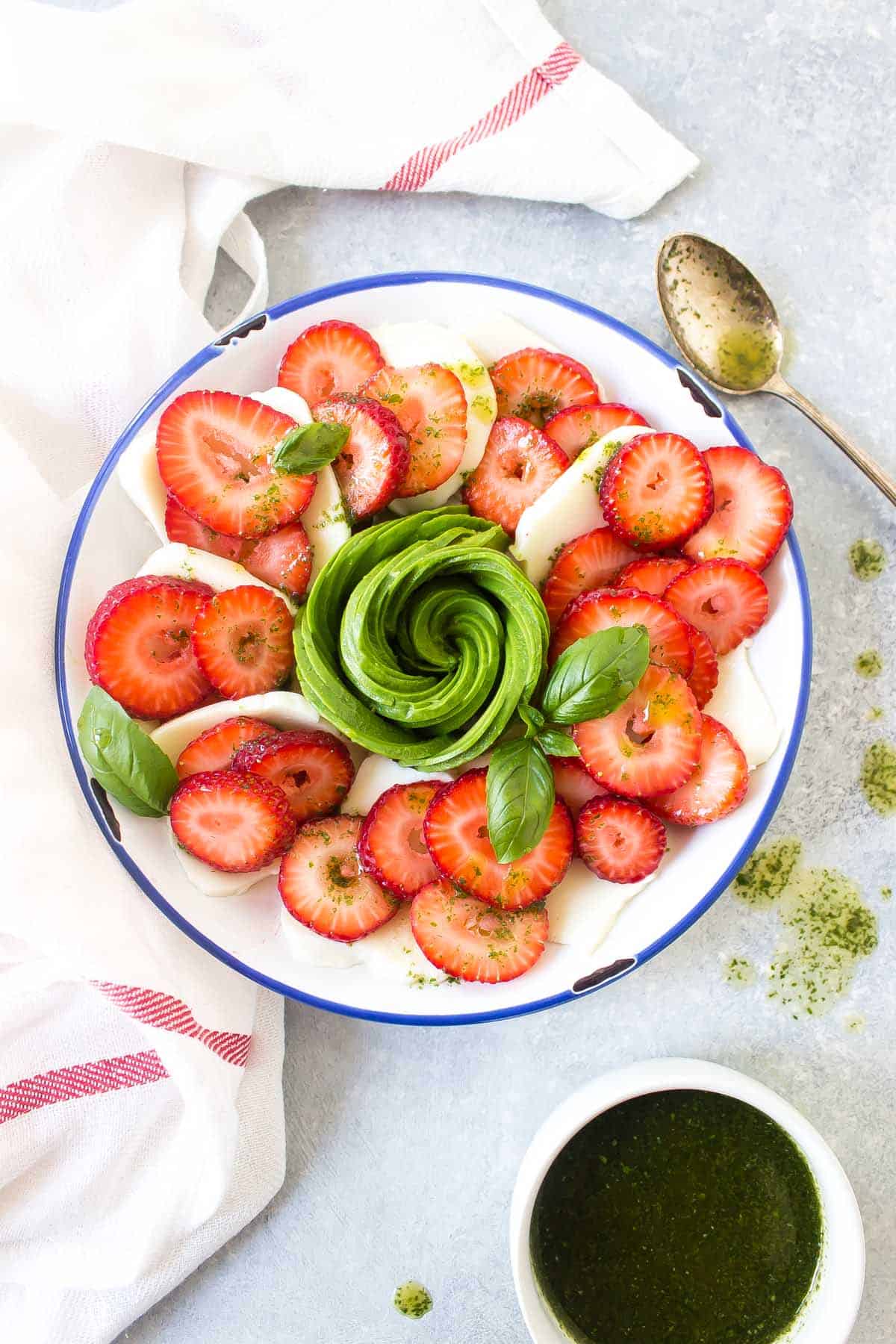 This Strawberry Avocado Caprese Salad is perfect for late spring al fresco dinners, lazy brunches, and even a fresh breakfast option (team #weirdfoodforbreafast). While this recipe is more of an idea since it matters 0% on ratios you're free to just play around in the kitchen…isn't that the best?!
This salad has been one of my favorites for years after having something similar at a family reunion ages ago, I can't even remember who made it just that it was so refreshing.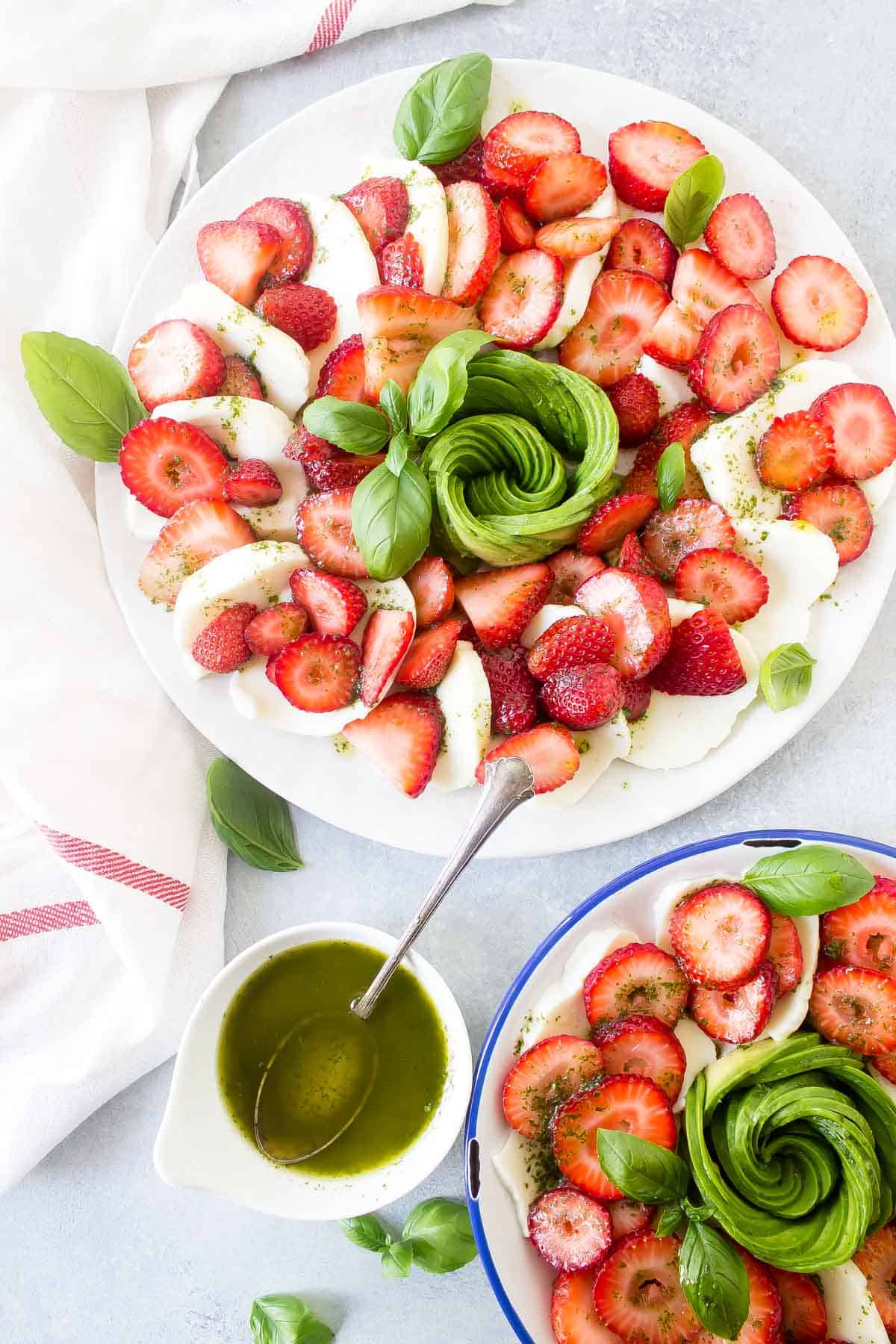 Sometimes I'll use a basil infused olive oil or I simply blend up a basil vinaigrette of sorts. A little EVOO, a handful of peppery basil, and a glug of white balsamic vinaigrette will do the trick. Don't forget a pinch of flaky salt and a crack of fresh pepper either. Maybe even a squeeze of fresh lemon across the top for a little more acid to cut through the fat of the mozzarella and the sweetness of the strawberries.
When serving I like to drizzle a bit of the dressing over the top and leave the rest on the side. It makes for a pretty presentation and folks can add as much as they want. It also helps things not get soggy.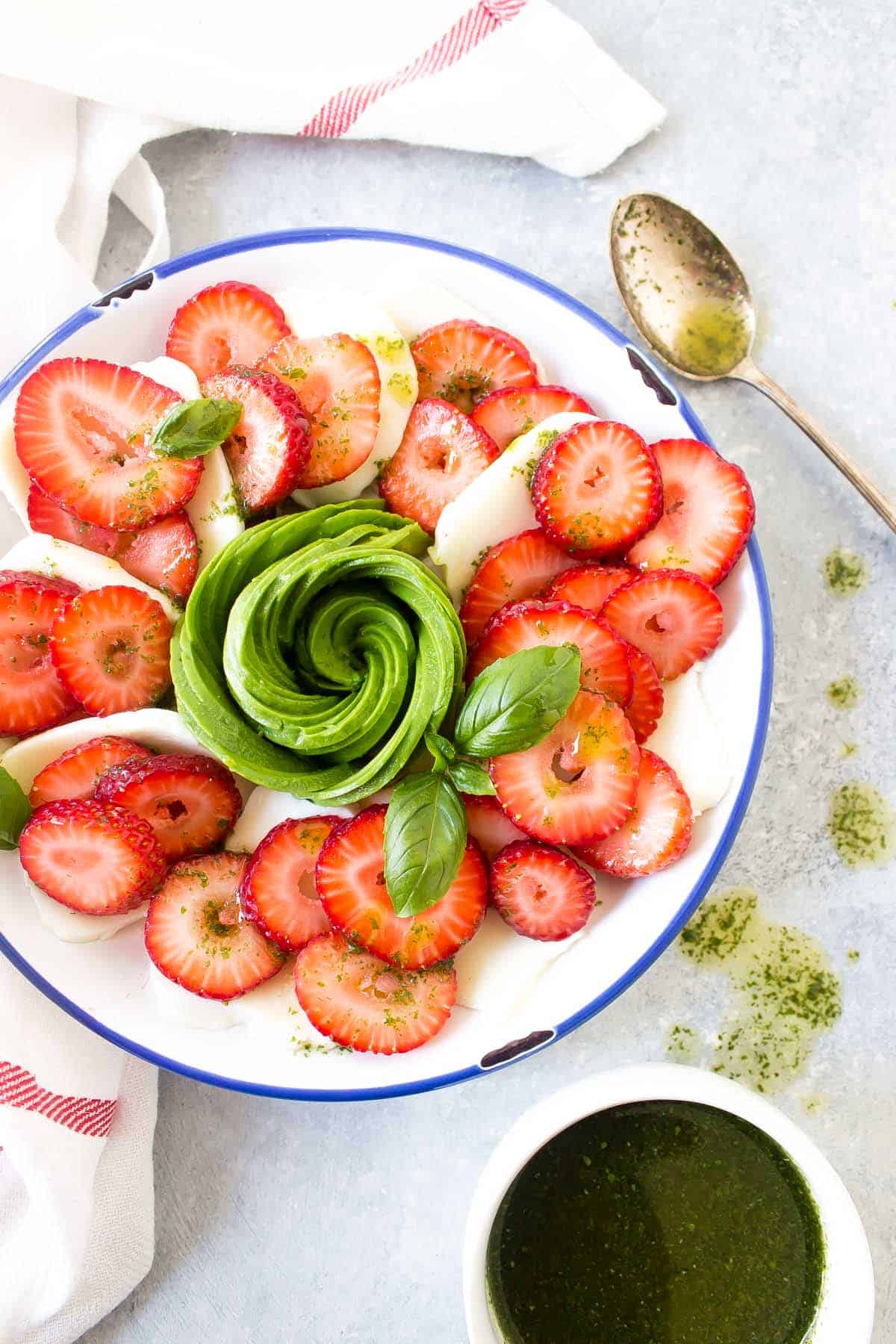 Strawberry Avocado Caprese Salad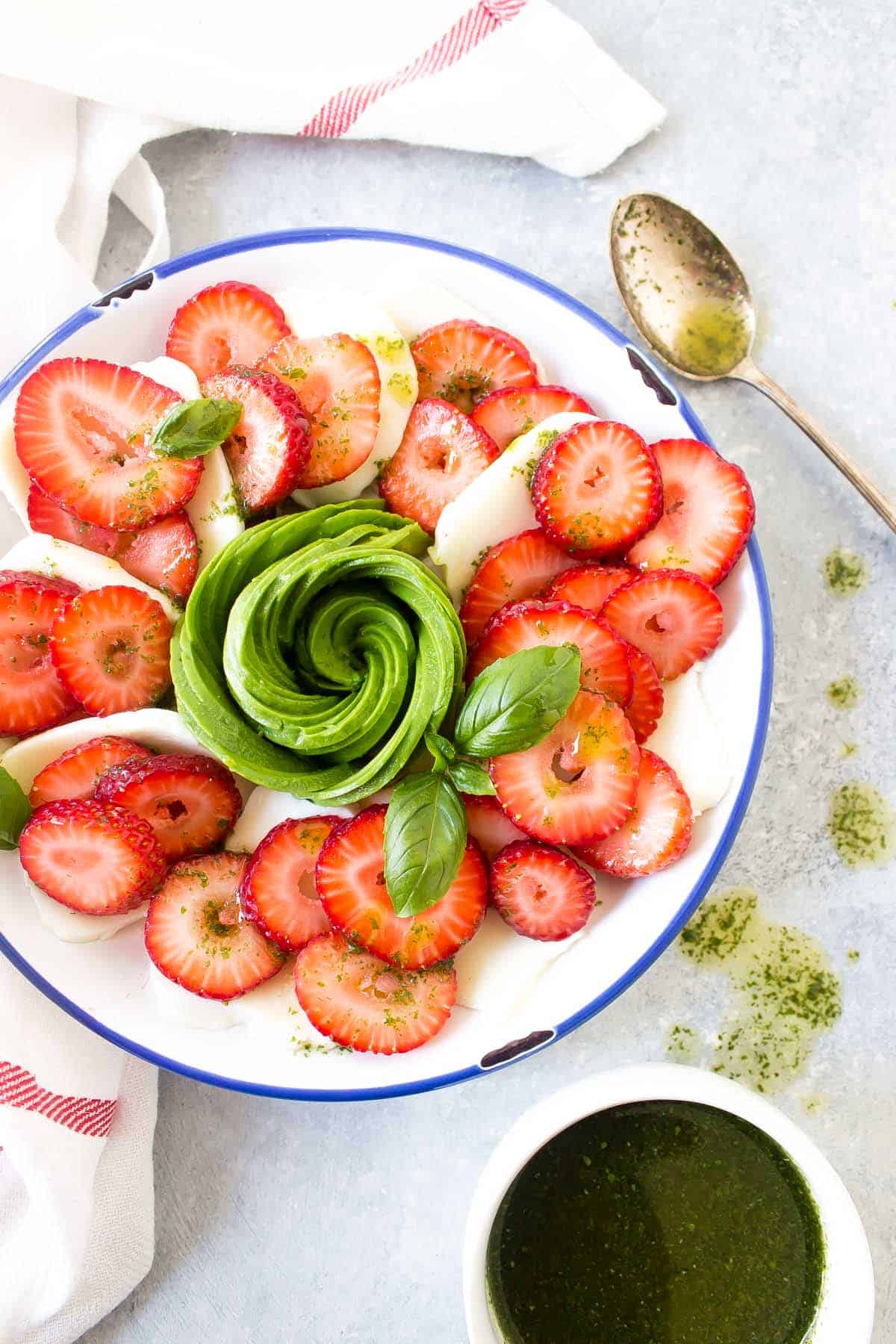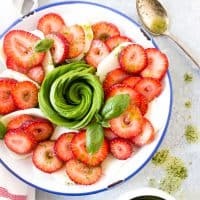 Ingredients
1

pint strawberries, thinly sliced

1

avocado, diced or sliced or made into a rose

6

ounces fresh mozzarella, sliced
Basil Vinaigrette (amounts loose, go by your taste)
1/4

cup olive oil

Handful of fresh basil

1

tablespoon white balsamic vinegar

Salt and pepper, to taste

Squeeze of fresh lemon jucie
Instructions
Slice the strawberries and mozzarella, arrange on a serving platter and top with a few leaves of basil.
Blend the vinaigrette ingredients together until emulsified. Taste. If needed add additional oil or vinegar to get the tang and texture that you desire. There's no right or wrong amounts here. Drizzle a little of the vinaigrette on the salad and serve the rest on the side.
by Lauren