This quick and easy Fig Chicken Bake is perfect for weeknights!

I've always loved one pan dinners. They're fuss free, quick, and less dishes to wash when it's all said and done. Dinner couldn't get easier than throwing a few ingredients on a pan and roasting them away in the oven. It's usually what happens when I have a bunch of random ingredients and no plan. This recipe however had a plan.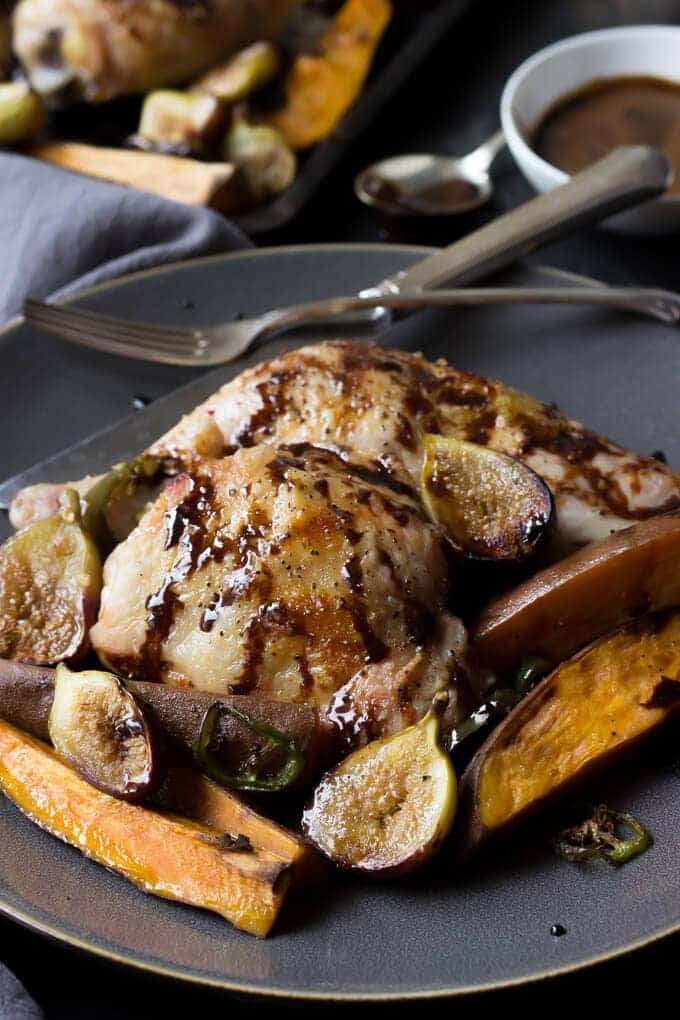 I've been eyeing fresh figs at the grocery store for a few weeks now but the quality wasn't quite there yet. It's a little early for them so I decided to wait a bit and I'm so glad I did. I happened to stop at Trader Joe's while I was in Asheville for my birthday and they had a GORGEOUS pack of figs that I instantly snatched up.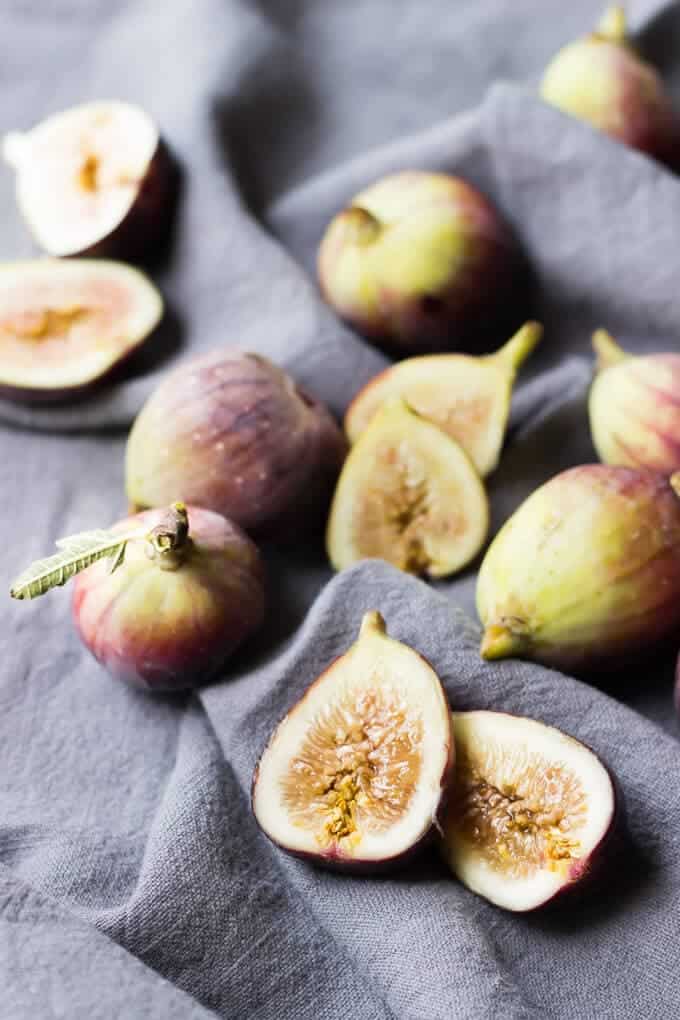 They've been eaten with goat cheese and honey (thanks to Kim from Mom Can I Have That? for the suggestion!), roasted in this chicken bake, and thrown onto a pizza with prosciutto. Absolute heaven.
For this dinner I simply combined sweet potatoes, the figs, bone-in chicken, and some fresh jalapeño for some heat to balance out the sweet. I also drizzled everything with a generous amount of a balsamic reduction at the very end. It was one delicious dinner!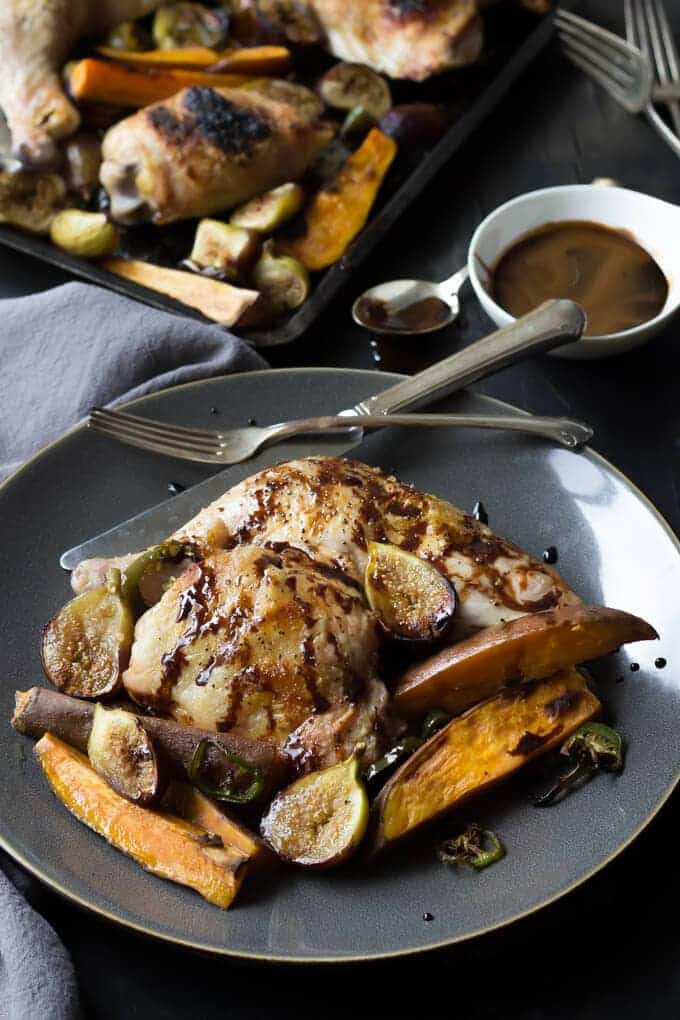 Spicy Fig Chicken Bake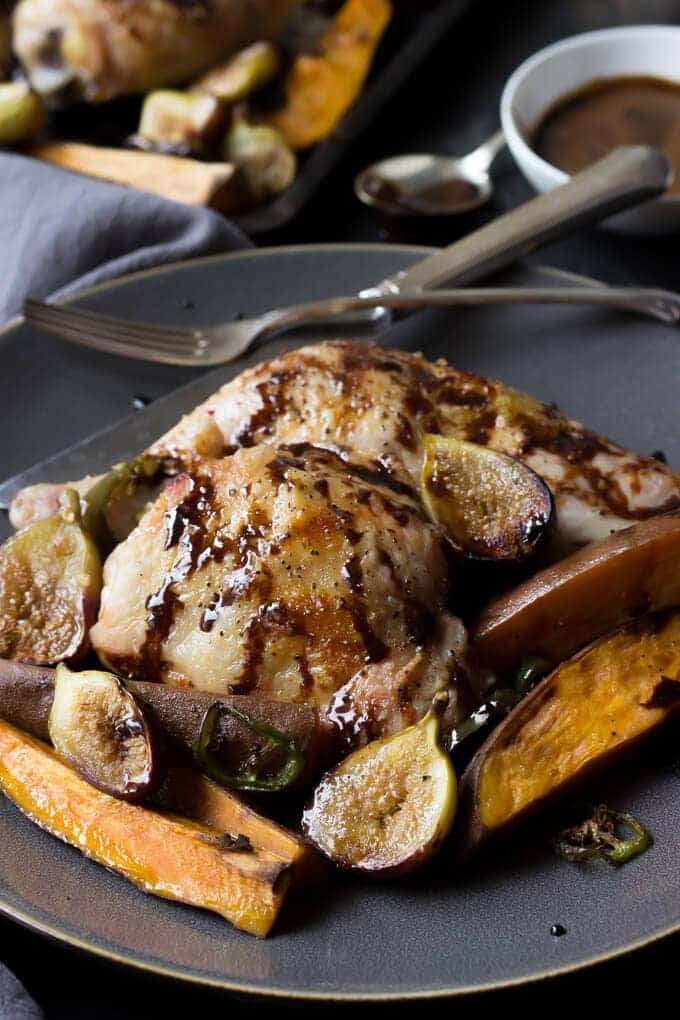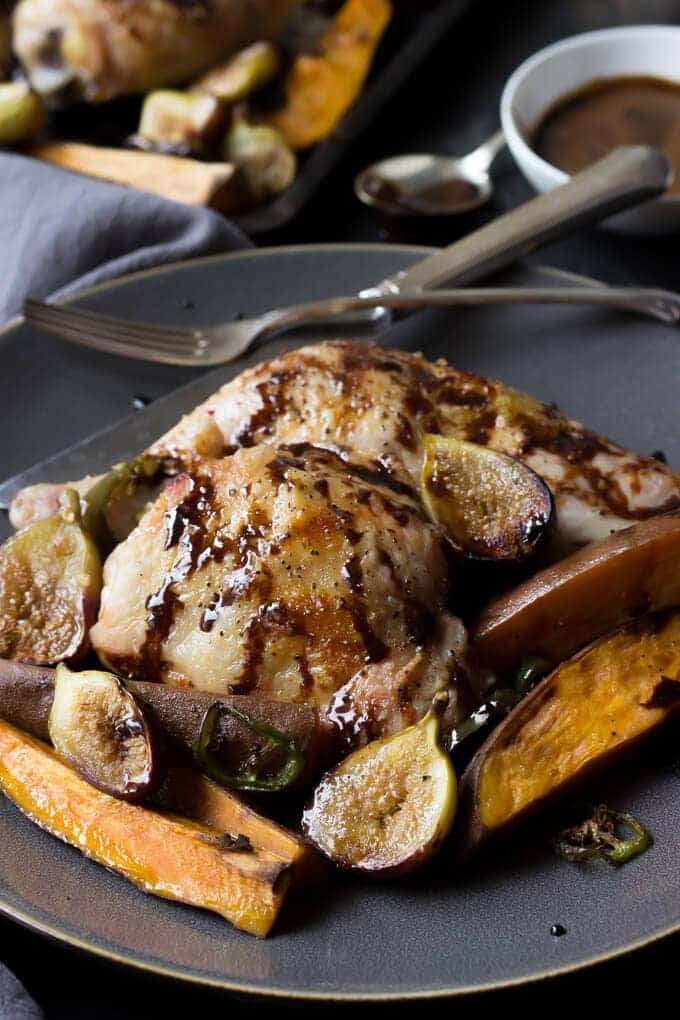 Ingredients
4

lbs bone-in chicken

15

fresh figs, sliced in half

4

jalapeños, thinly sliced

2

large sweet potatoes, cut into wedges

Olive oil

Salt and pepper
Balsamic Reduction
1/2

cup balsamic vinegar

1/8

cup honey
Instructions
Preheat oven to 400°.
Arrange ingredients on a baking sheet and drizzle lightly with olive oil. Sprinkle with salt and pepper and roast 40-45 minutes until the chicken skin is golden and crispy and the internal temperature registers 165°.
In a small saucepan bring the balsamic vinegar and honey to simmer. Once reduced a bit it should resemble the consistency of honey. Drizzle over the chicken and serve.
by Lauren