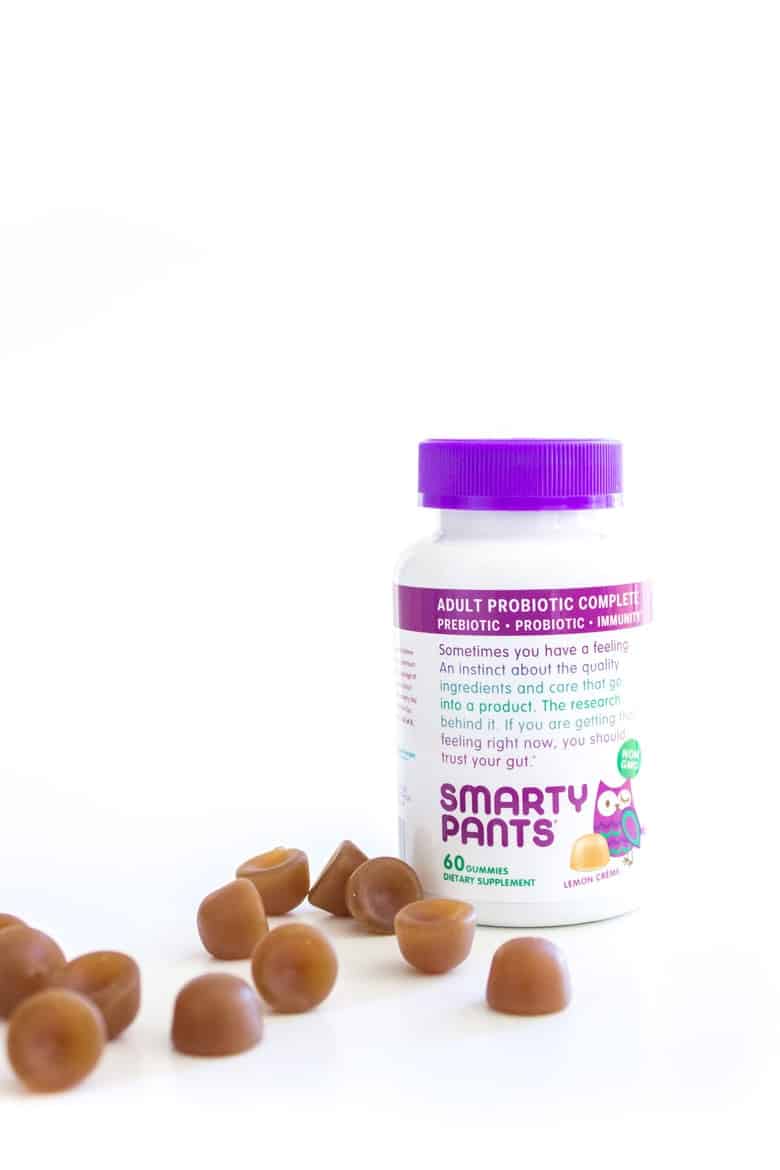 Did you know that the amount of probiotics in your body outweigh the weight of your brain? They do! By now you've probably heard all sorts of uses for probiotics and if you're like me you drink kombucha and eat sauerkraut on the regular. Probiotics are the key to a healthy and strong immune system, after all 80% of our immune system is located in our gut. They also play important roles in warding off depression, anxiety, and other mental and neurological disorders which is why your gut is considered your second brain.
The main way you can create an optimal environment for the good bacteria (aka probiotics) to grow and thrive is to avoid processed foods, sugar, antibiotics, stress, and environmental chemicals. Let's face it though, sometimes you have to take the antibiotic, and sometimes you've ate just a bit too much sugar, hello holiday season!. To combat these facts of life fermented foods should be a staple in your diet but I also love to have a dedicated probiotic supplement on hand. That's where SmartyPants comes in!
Smarty Pants Adult Probiotic Complete is a once a day chewable gummy that combines multi-strain probiotics and Wellmune® prebiotic immune support, all in one. So if you're like me and thought that the best probiotics where ones that were alive and that they couldn't be alive in gummy form, you're wrong. Natural microencapsulation ensures that 99% of the 7 billion CFU's per 2 gummies reach all the way to your intestines alive. Pretty cool huh?

Let's get to the real elephant in the room and talk about the taste. I was slightly afraid that they would taste like medicinal gummies but they totally taste like candy! I kind of wish that I could eat 4 a day instead of 2. They're that delicious! I take the Lemon Creme flavor and love it. Even more important than taste though is what they contain, besides the probiotics of course. Thankfully SmartyPants is totally junk free! Take a look:
SmartyPants Gummies are:
No Synthetic Colors
No Artificial Sweeteners
No Artificial Flavors
No Artificial Preservatives
No High Fructose Corn Syrup
No GMOs
No Gluten
No Tree Nuts
No Peanuts
No Dairy
Besides all the beneficial bacteria they provide me I also love that SmartyPants gives back. For every bottle sold they make a one-for-one nutrient grant to Vitamin Angels. Each grant provides a child in need with life changing vitamin A supplementation for one year. So far, they have helped over 2 million children. Their goal is to make 10 million grants by 2018! How cool is that?!
If you're in the market for a probiotic supplement I would totally recommend SmartyPants! I've also started taking their multi-vitamin which I love as well!