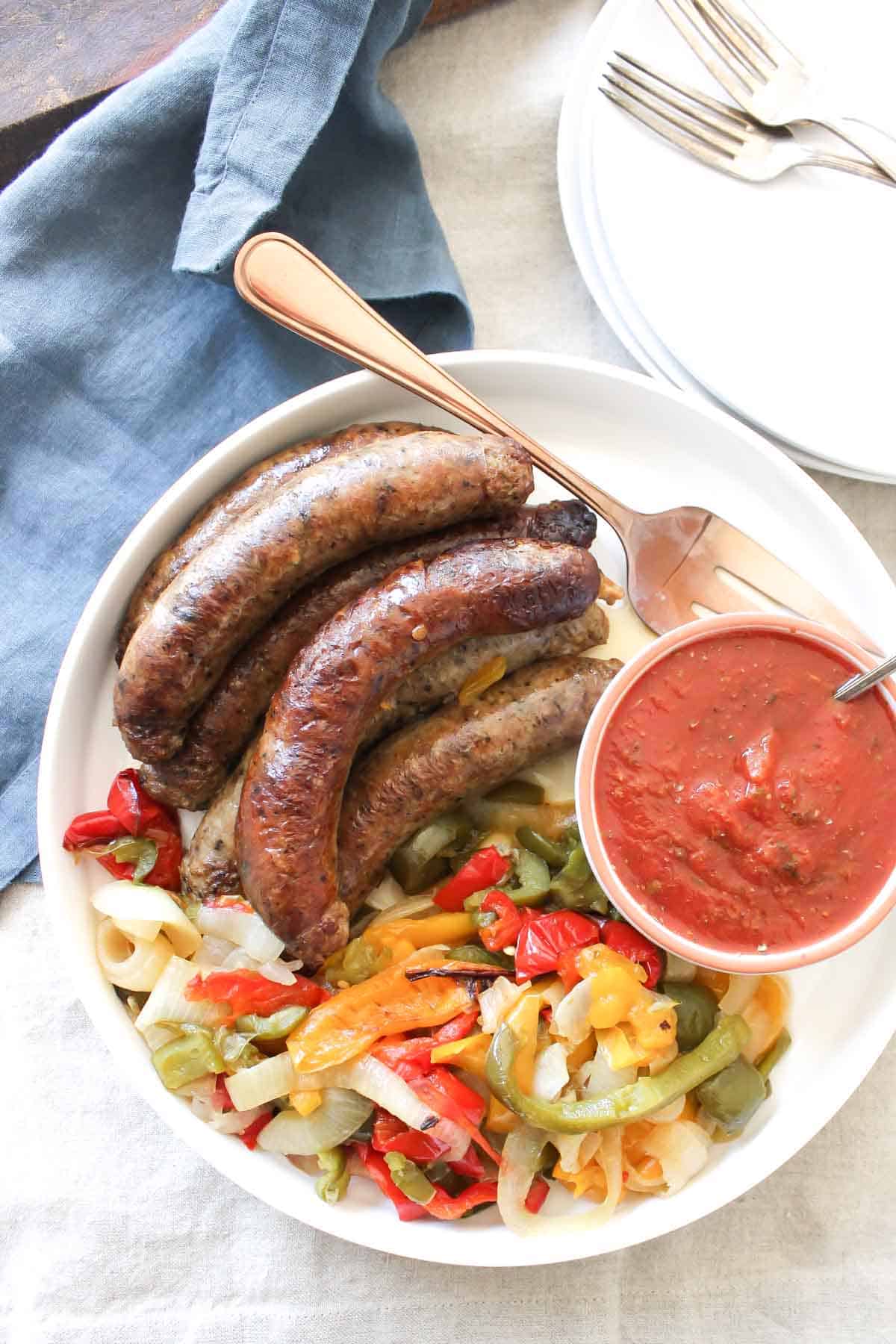 Today's the first day in the August theme (see the July theme week – Easy Weeknight Chicken Dinners – HERE) week which is ALL about slow cooker dishes! This Slow Cooker Sausages with Peppers and Onions is an EASY and delicious meal that takes absolutely no effort but is mighty tasty.
With little ones going back to school (and husbands too, for me at least :)) the fall is the perfect time for slow cooker dishes! I love the set it and forget it hands off nature off using the slow cooker. For this dish you do need to give the sausages a quick browning in a skillet but that takes all of 5 minutes. which you can do while you're slicing up the peppers and onions.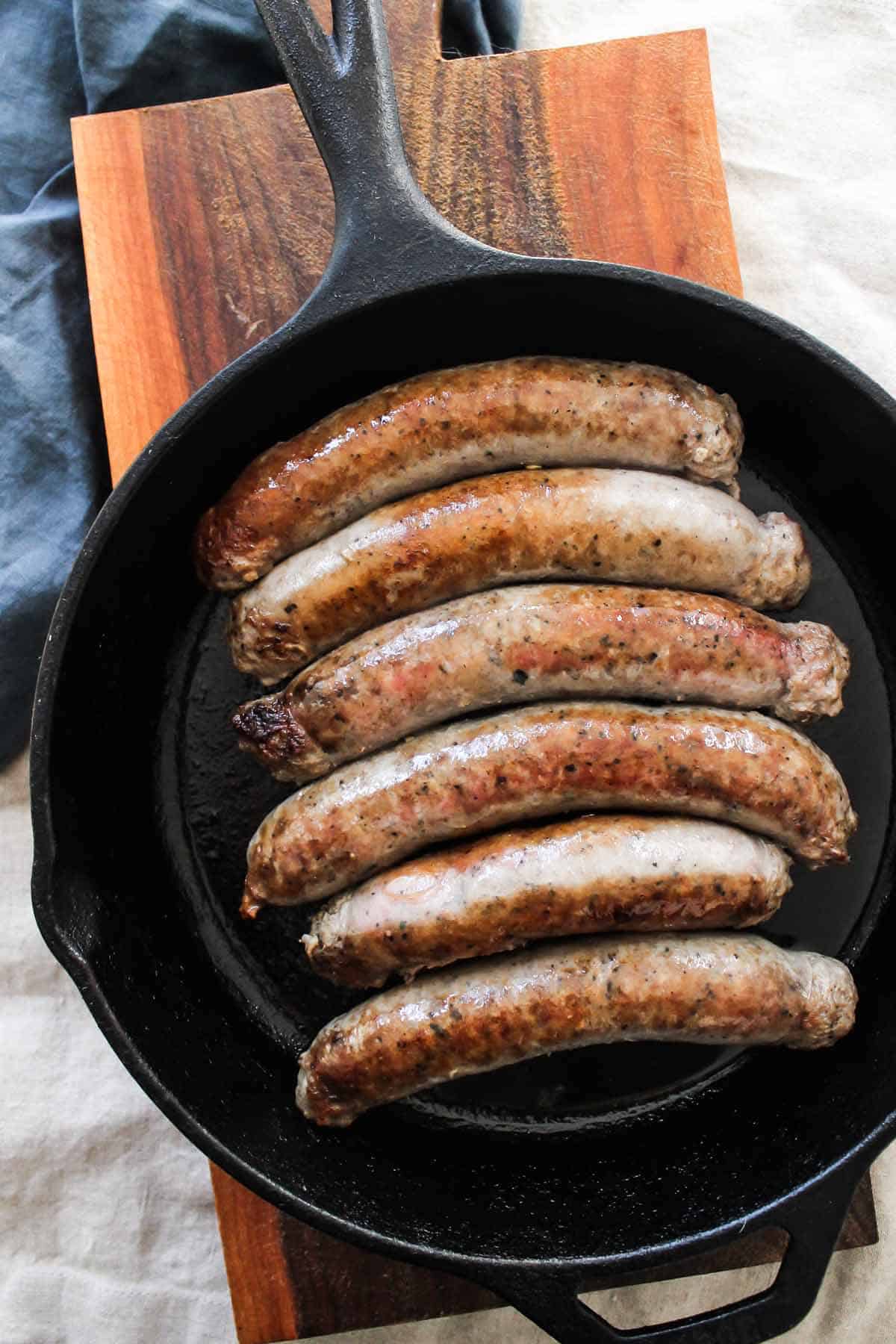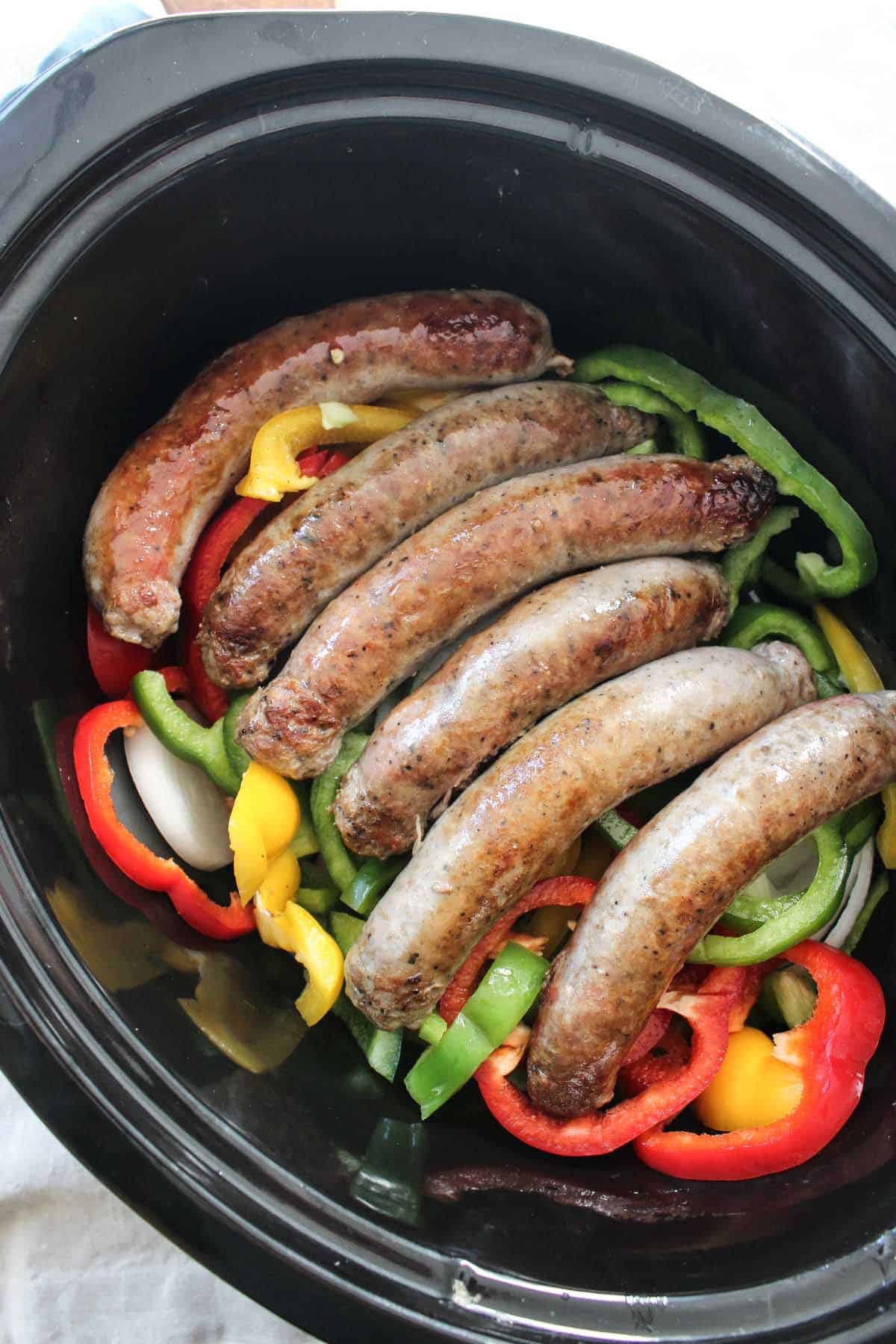 Want to make it even easier? Buy your peppers and onions already sliced. Most markets sell packs of fajita style veggies already prepared so if you're SUPER short on time that's a viable option. Obviously it's much cheaper to just slice them yourself but again, totally up to you!
This is a great paleo dinner that's filling all on its own but if you're not paleo you can tuck these into some gluten free sub rolls (or regular rolls if you're not GF)! They make a delicious sub sandwich drenched in the marinara sauce. The marinara is super quick too, all you need is crushed tomatoes, some olive oil, salt, and Italian seasoning. All I do is heat up a bit of olive oil and toast the spices for a few seconds before adding the tomatoes. Of course you can also use store-bought which is about the same price as crushed tomatoes but I always have a stash of crushed tomatoes so I like making my own.
All in all this is a meal the entire family will love. The leftovers are especially delicious for breakfast in an omelet or with a simple poached egg on top!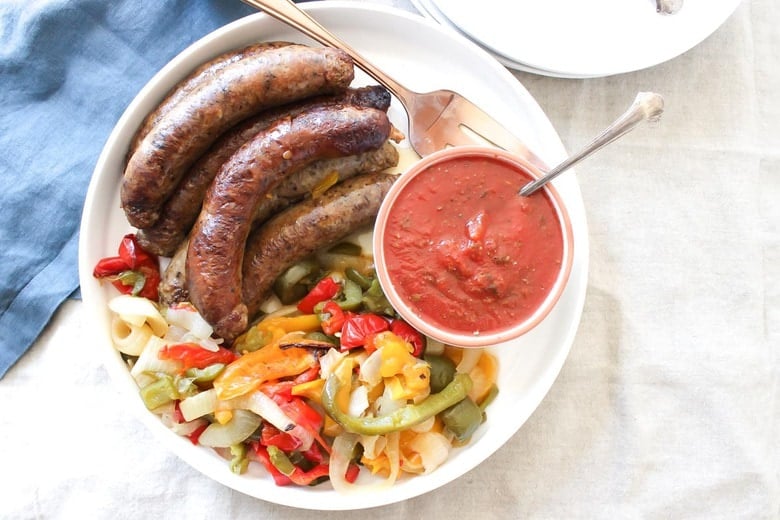 Slow Cooker Sausages with Peppers and Onions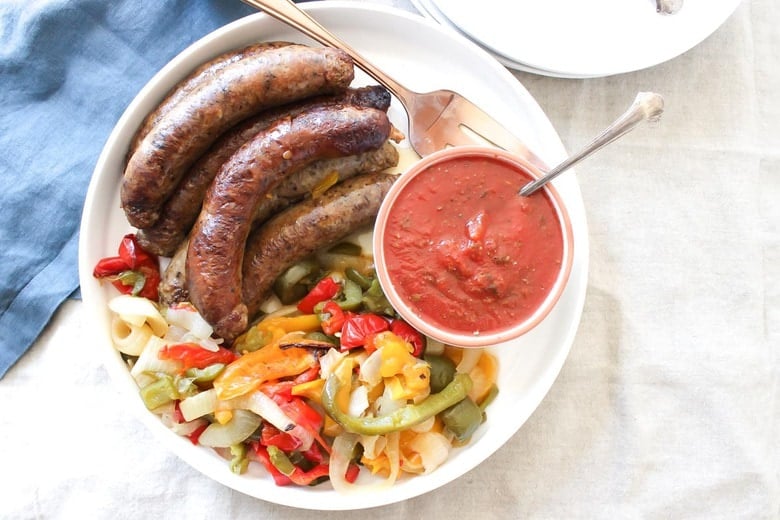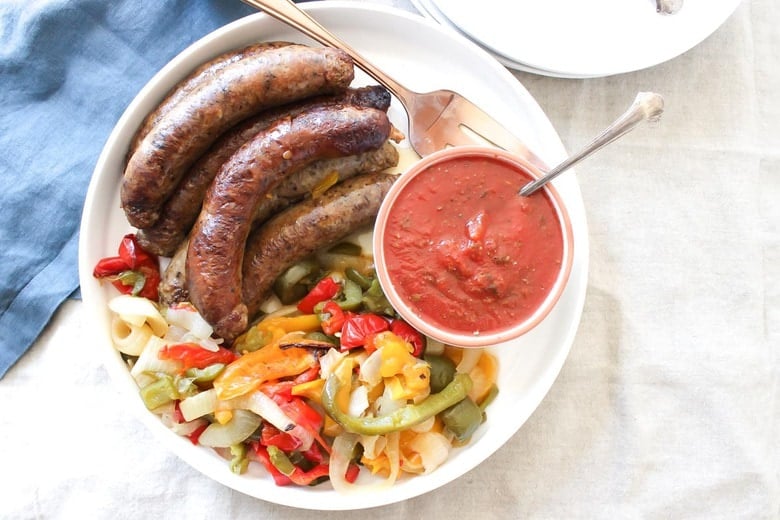 Ingredients
8

kielbasa sausages (about 1.5 lbs)

1

tablespoon fat (lard, ghee, olive oil, avocado oil)

3

bell peppers, sliced (I used one yellow, one red, and one green)

2

white onions, sliced
Marinara
1

tablespoon olive oil

1/2

tablespoon Italian seasoning

8

ounces crushed tomatoes

Salt, to taste
Instructions
Melt the fat in a large skillet over high heat. Brown the sausages for 1-2 minutes per side.
Slice the peppers and onions and place in the bottom of the slow cooker. Top with browned sausages.
Set the slow cooker to low and cook for 5-6 hours.
Make the marinara by heating the olive oil of medium low heat. Stir in the Italian seasoning and toast for just a few seconds. Stir in the tomatoes and simmer until hot. Season with salt to taste.
by Lauren