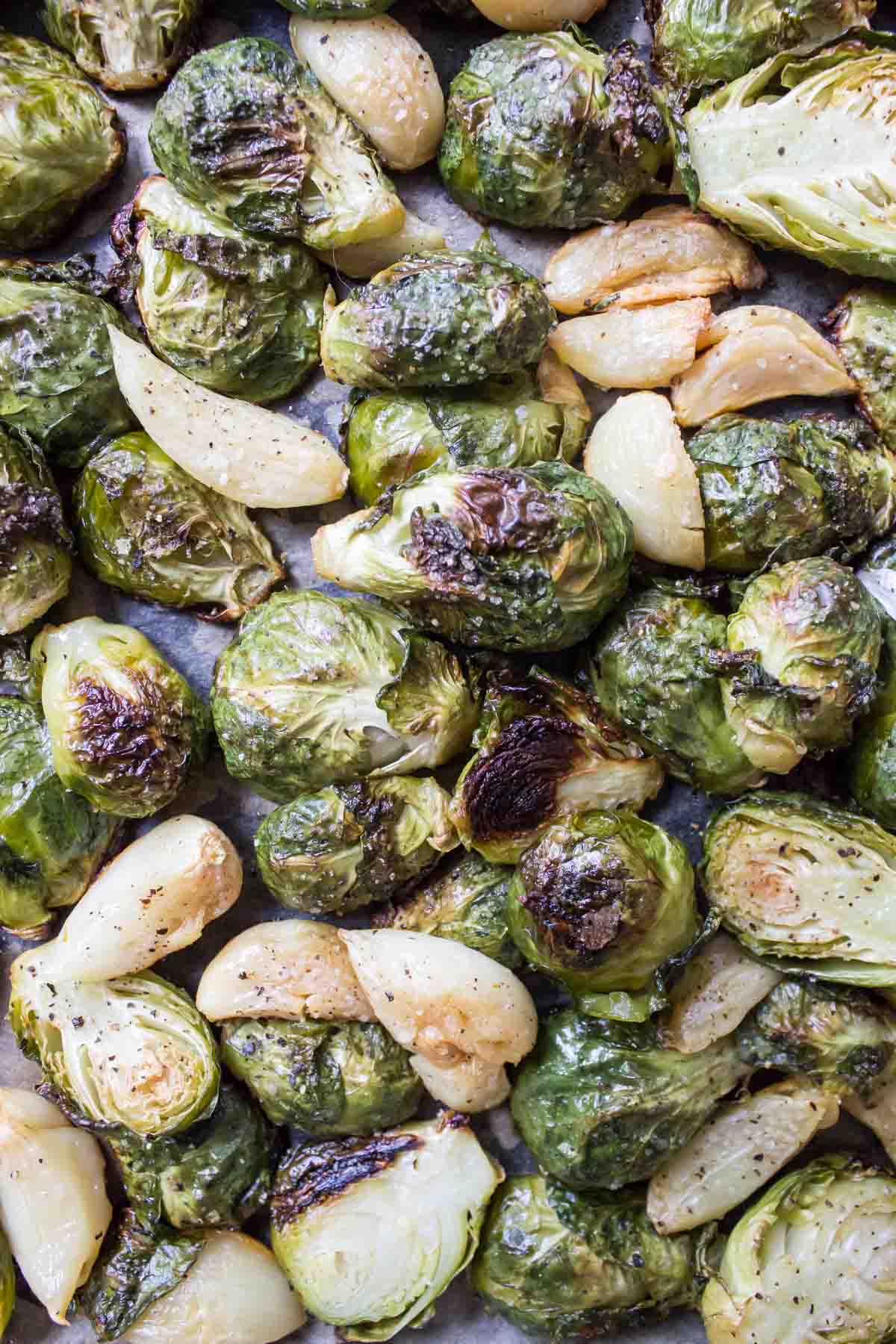 When I was little my biggest fear was that come dinner time I would find those little slimy cabbages on the dinner table. Seriously. I absolutely hated the taste, look, and most of all the texture of Brussels sprouts. This had a lot to do with how they were prepared which was usually the frozen microwave steamer kind.
Up until about 2013 I avoided Brussels sprouts at all costs. I had no idea that they could be so flavorful and delicious! I think it was Thanksgiving at my aunt's house when I tried her roasted variety and fell in love. There were so crispy and salty and I absolutely adored them.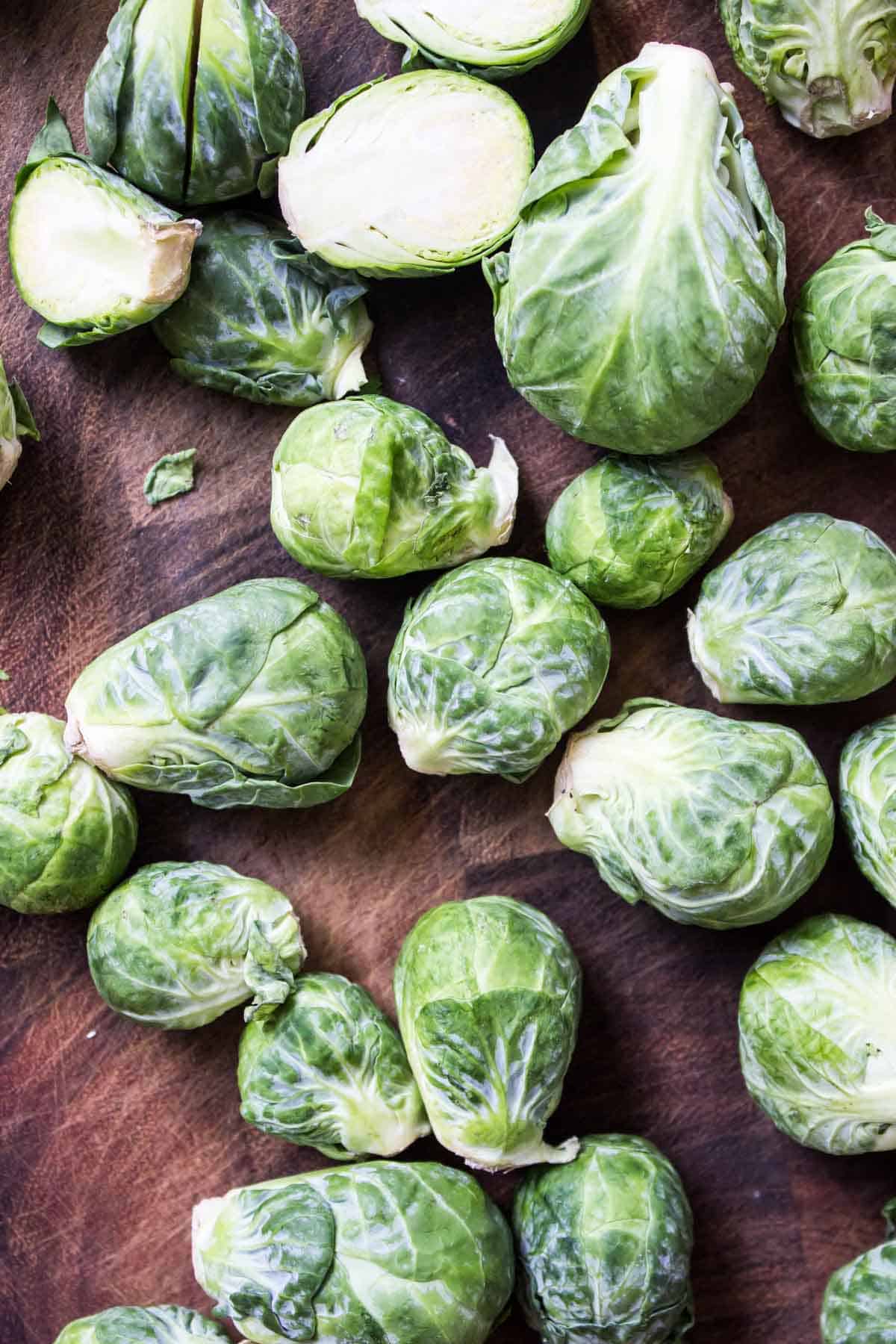 This recipe is super simple and straightforward and they can go with everything from pork loin, roasted chicken, and even as a snack (which is what happened to this batch shortly after coming out of the oven)! If you're serving them as a snack I would suggest some type of garlic aioli or buttermilk ranch dressing as a dipping sauce or if you're like my husband, hot sauce. I swear he puts it on everything.
Really though if you're a garlic lover like me you can't go wrong with this recipe. I leave the garlic cloves whole so that they get that roasted sticky sweet flavor that traditional slow roasted garlic has. You can definitely cut back on the garlic if you wish but I love having a piece in every bite.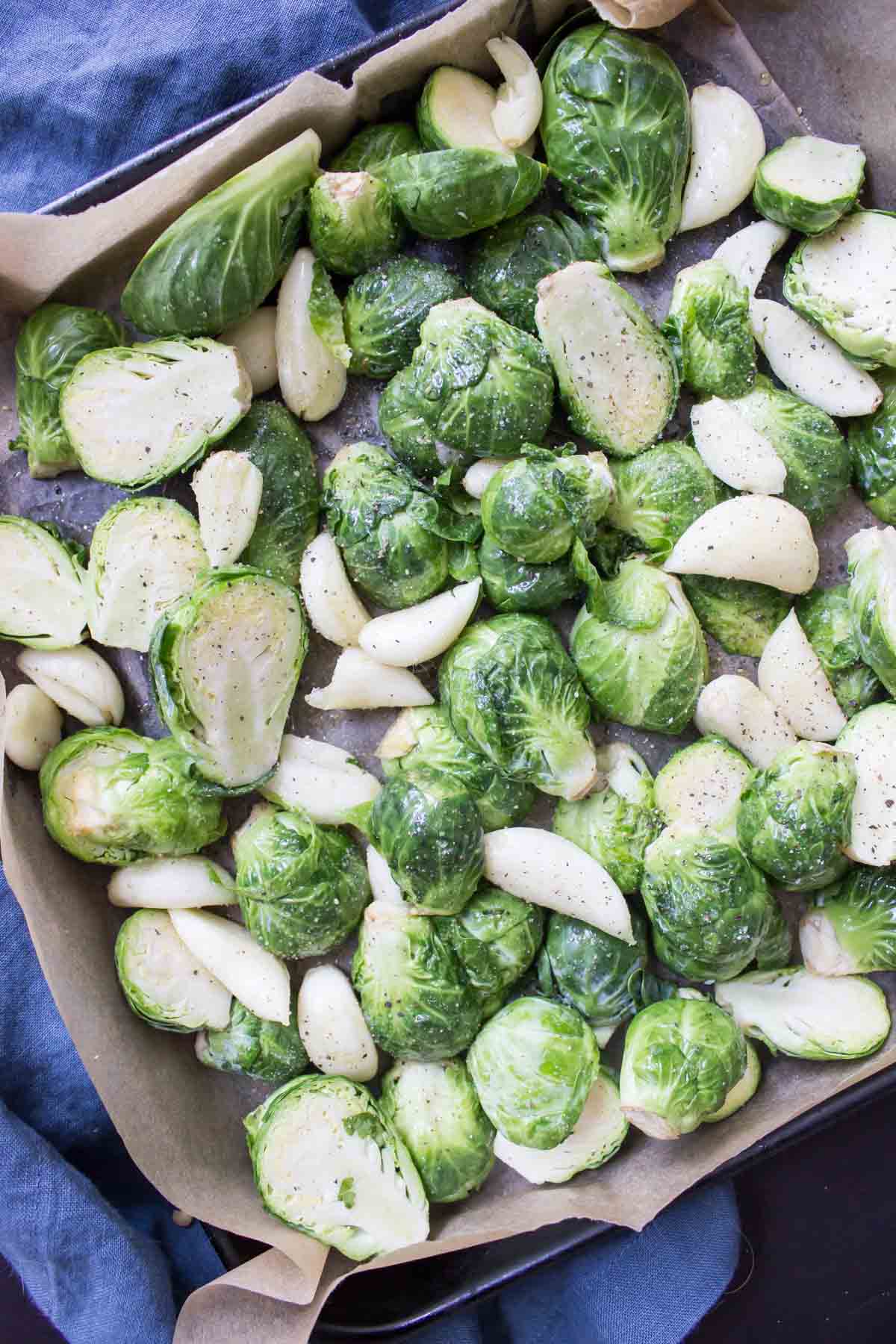 Roasted Brussels Sprouts with Garlic
Crispy, salty and delicious! You will love these roasted Brussels sprouts!
Ingredients
1

lb Brussels sprouts

2

bulbs garlic

2

tablespoons olive oil

Salt and pepper, to taste
Instructions
Preheat oven to 400°F.
Remove the outer layer of the Brussels sprouts and rinse under cool water, pat dry.
Cut the sprouts in half lengthwise and toss with the garlic cloves, olive oil, salt, and pepper.
Place on baking sheet and roast for 30-45 minutes or until golden brown and crispy.
by Lauren