Oh tequila. Sometimes I wish that it wasn't alcoholic so I could drink it all day. Especially since these Rosemary Ginger Margaritas are SO good!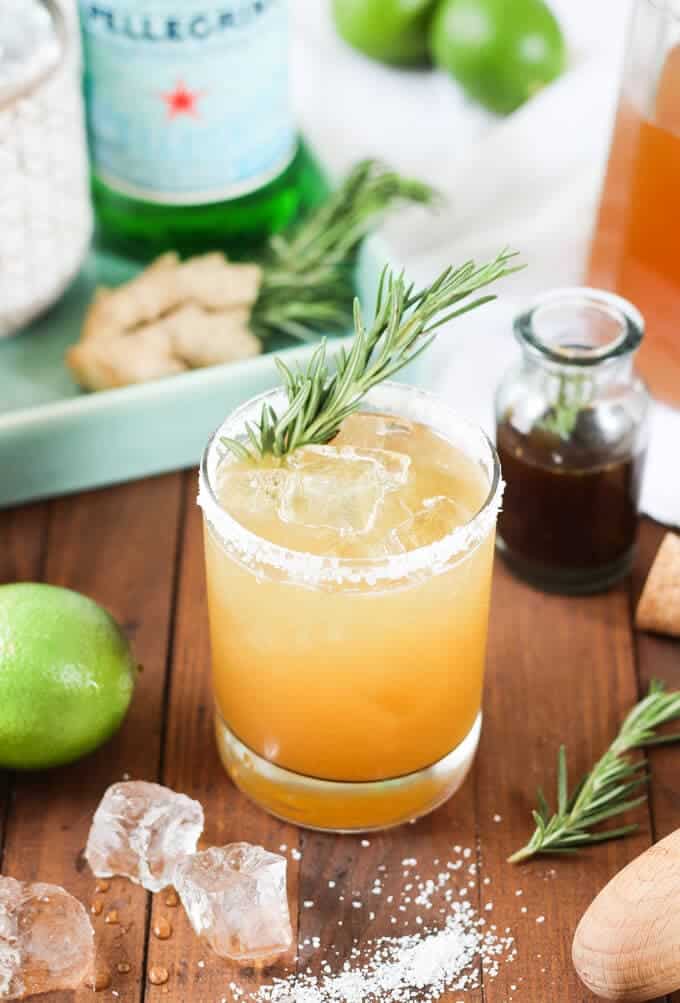 I've had a bit of a cold the past few days and decided that it would be a good idea to make a little elixir of sorts to see if it would help. I remember my mother used to make a cough syrup with peppermint and whisky growing up and it worked like a charm so I figured I'd try my hand at it.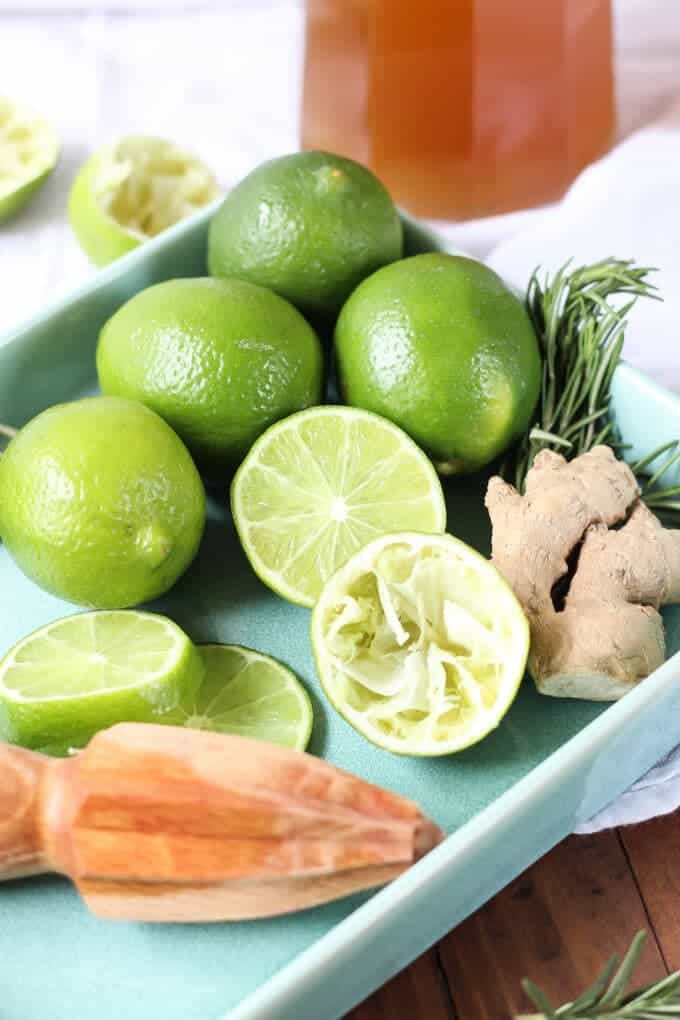 Alex bought me The Encyclopedia of Healing Foods
for Christmas and it has become my favorite resource when we're feeling under the weather. Food truly is the best medicine. Don't get me wrong though…I completely agree that science has its place but for the common cold, stomach aches, headaches, and just everyday ailments holistic measures almost always work. If you're looking to bring a more holistic aspect to your life I definitely recommend that book and maybe The Encyclopedia of Natural Medicine
as well.
Tequila is known to be good for chest colds and ginger had all sorts of awesome anti-inflammatory properties due to a compound called gingerols. Gingerols inhibit the formation of inflammatory cytokines which are the chemical messengers of the immune system.
Rosemary also contains anti-inflammatory properties due to rosmarinic acid. Studies have shown that it reduces inflammatory messengers such as leukotriene B4. Rosemary also contains flavonoids that stimulates the immune system, aids in digestions, and improves circulation. It also increases blood flow to the brain which can help with the common headache that accompanies colds.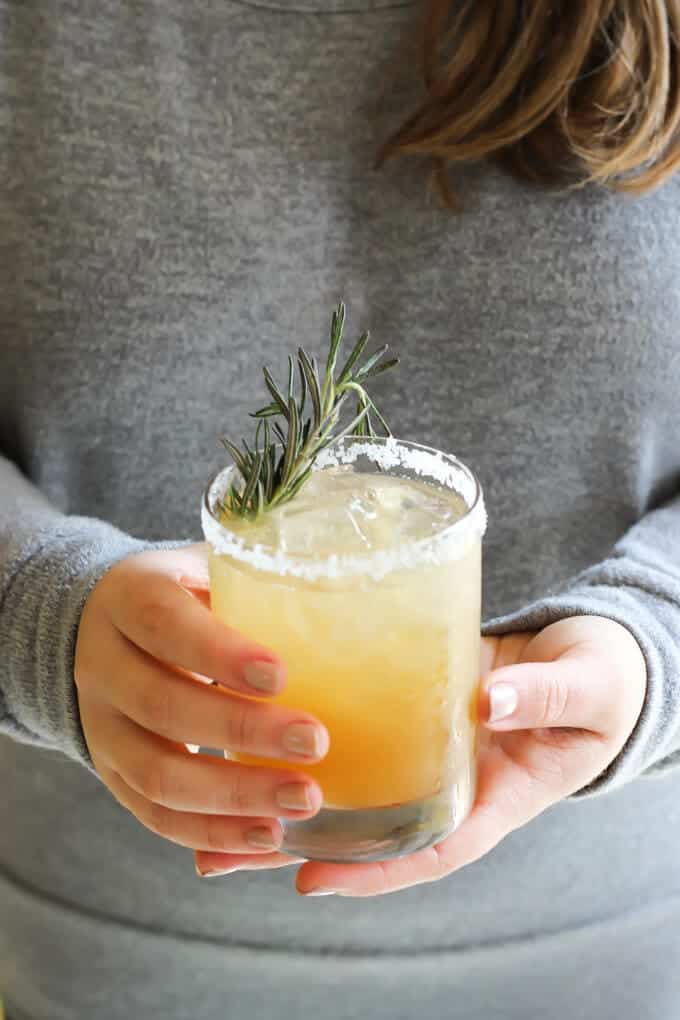 Not bad huh? All of these things make this cocktail a great excuse for a lovely margarita if you're feeling a little under the weather. Don't worry though, if you're feeling just dandy you'll still want one of these in your hand soon. They're a bit spicy from the ginger and the Rosemary gives everything a nice earthy flavor. Add in a little sweetness from the coconut sugar simple syrup and you've got one killer of a cocktail.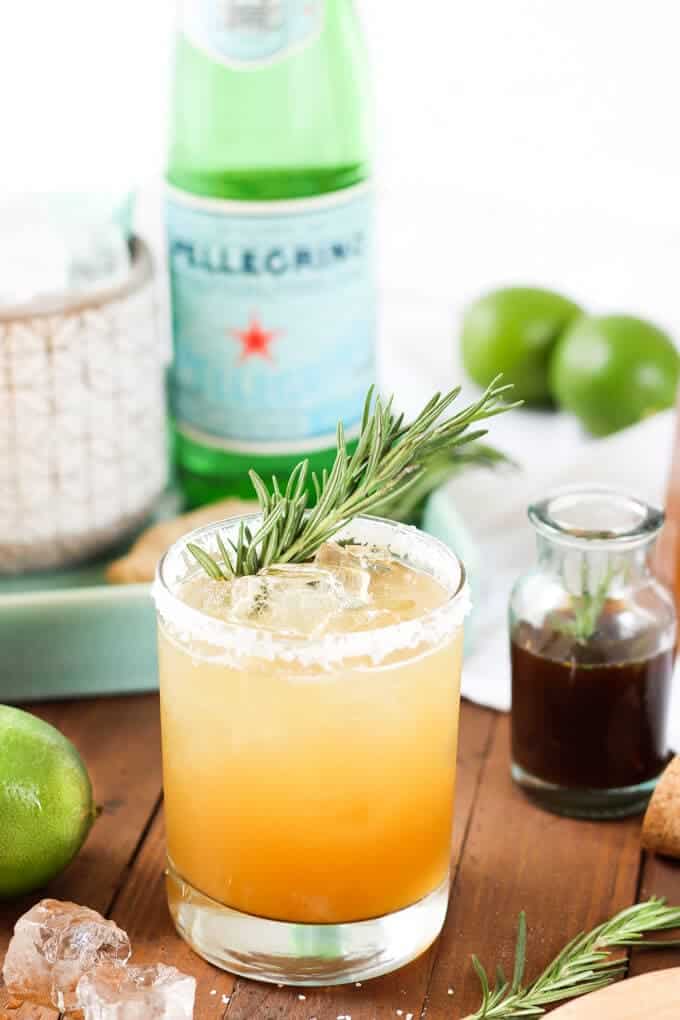 I'm thinking of starting a margarita series on the blog! What do you think? I've got an ever-growing list of fabulous concoctions that I'm just itching to share.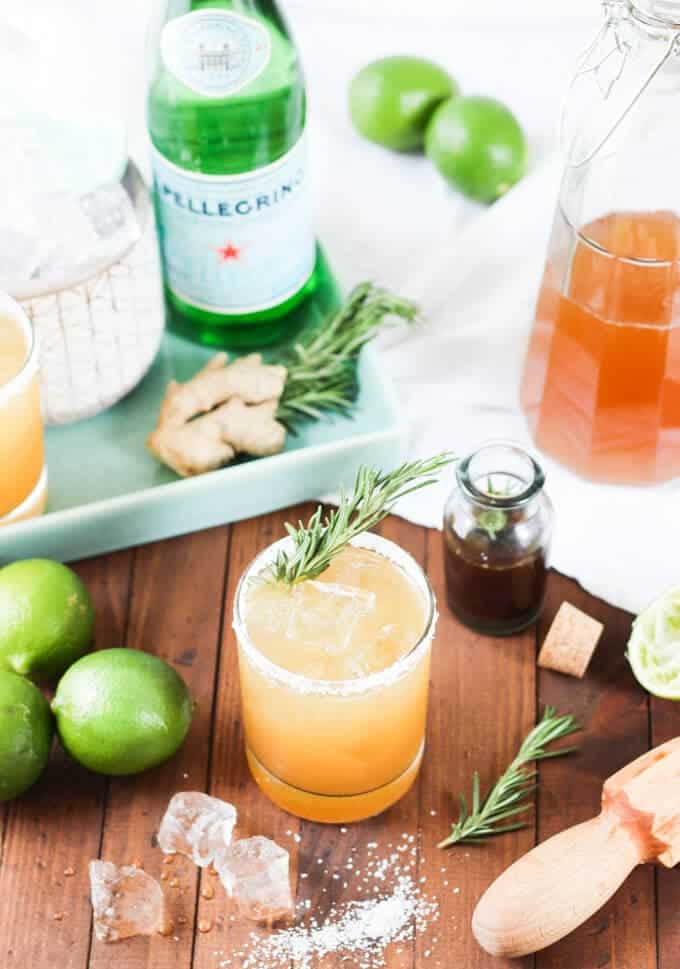 Rosemary Ginger Margaritas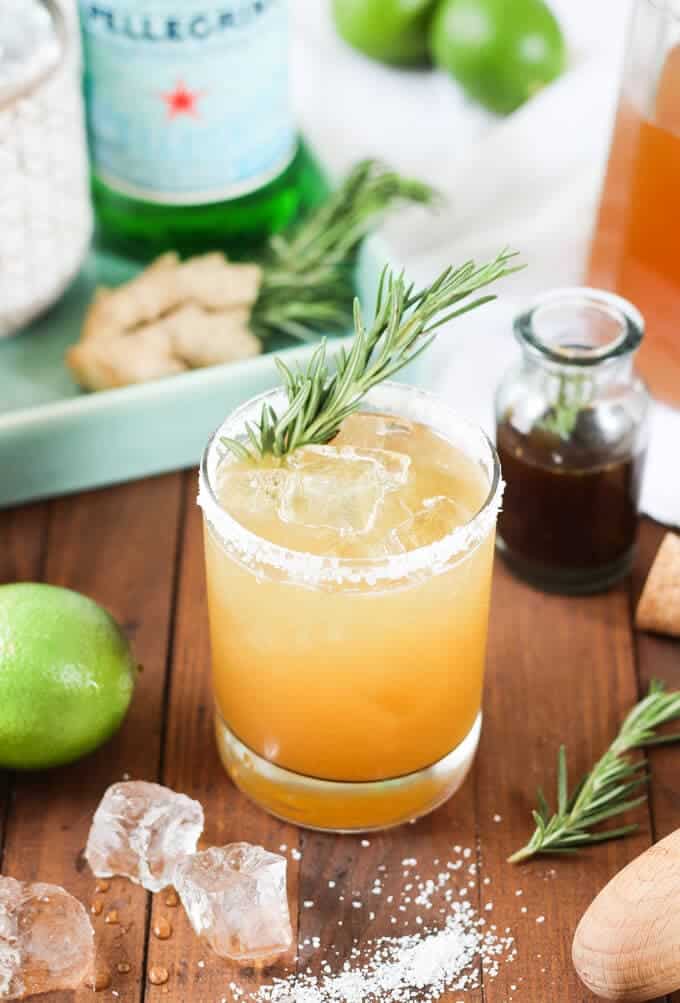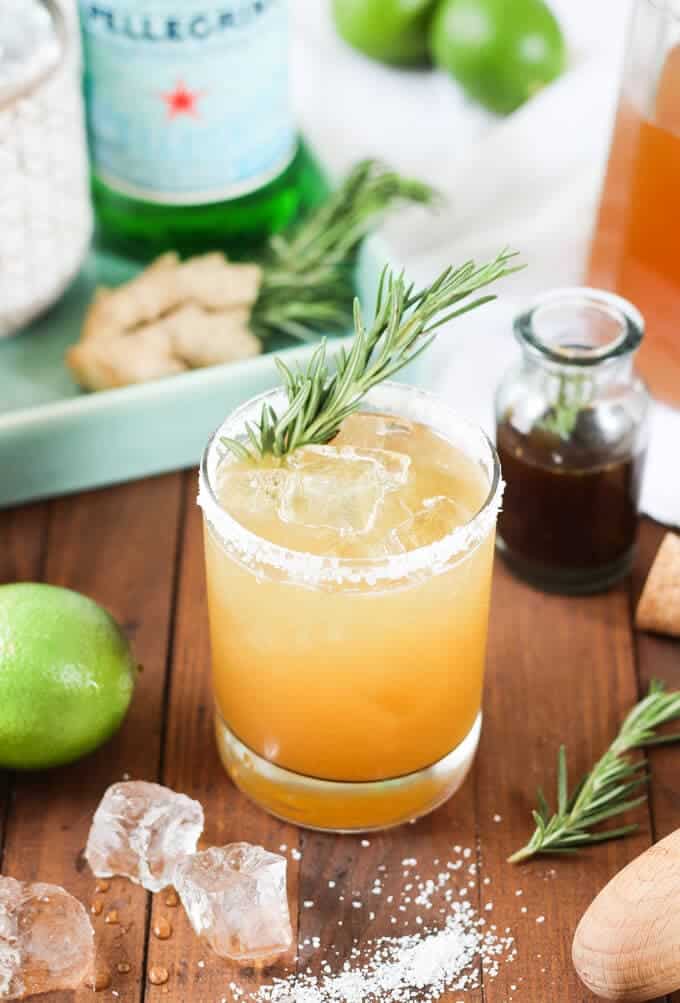 Ingredients
3

ounces 100% agave tequila (I use Altos)

Juice of 3 limes

3

tablespoons rosemary ginger simple syrup

Ice

Splash of San Pellegrino or other carbonated water

Salt for rimming
Simple Syrup
1/2

cup coconut sugar

1/2

cup water

1/2

ounce ginger, chopped

1

large sprig of fresh rosemary
Instructions
For the simple syrup simply combine ingredients in a small sauce pot and bring to a boil. Once boiling turn the heat off and let sit for 30 minutes for the flavors to infuse. Strain into a jar and store in the refrigerator until ready to use.
Rim 2 glasses in salt by using the lime to moisten the rim and then dip into the salt.
To make the margarita combine 3 ounces tequila, juice of 3 limes, and 3 tablespoons simple syrup in a cocktail shaker or jar. Shake and strain into ice filled glasses. Top with a splash of San Pellegrino.
by Lauren