This is a sponsored post written by me on behalf of Riondo Prosecco for IZEA. All opinions are 100% mine.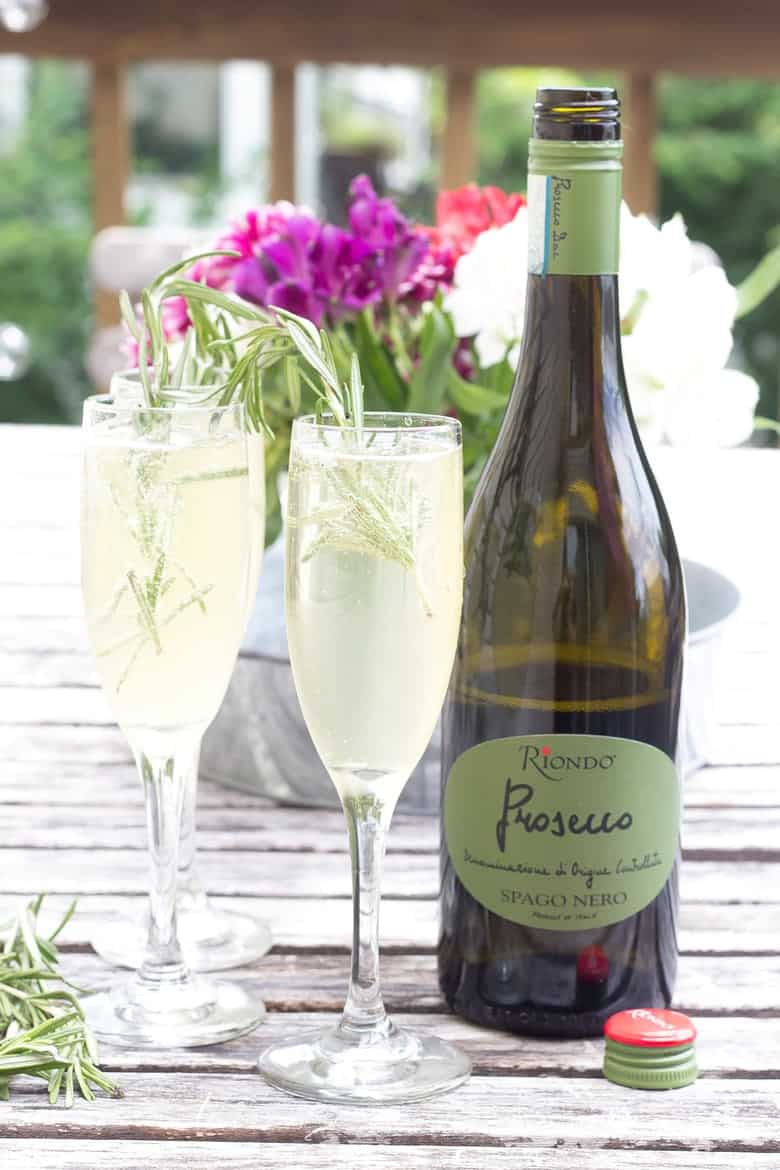 During the summer I try to spend every waking (and non-waking when camping) moment outside that I can. Typically on a daily basis this means that I try and eat lunch and dinner outside if it's not raining…those pesky summertime storms sometimes ruin my plains but cuddling up on the covered porch with a book is equally as fun as eating outside in the sun sometimes.
This summer I'm trying to bring a little bit of special fun into dinner a few times per week. So far this has looked like making one of my favorite dishes, charred octopus, or cooking from fun new cookbooks. I've also stepped up my drink game from a standard margarita or gin and tonic for something that feels a little more special but is just as effortless as pouring a glass of wine.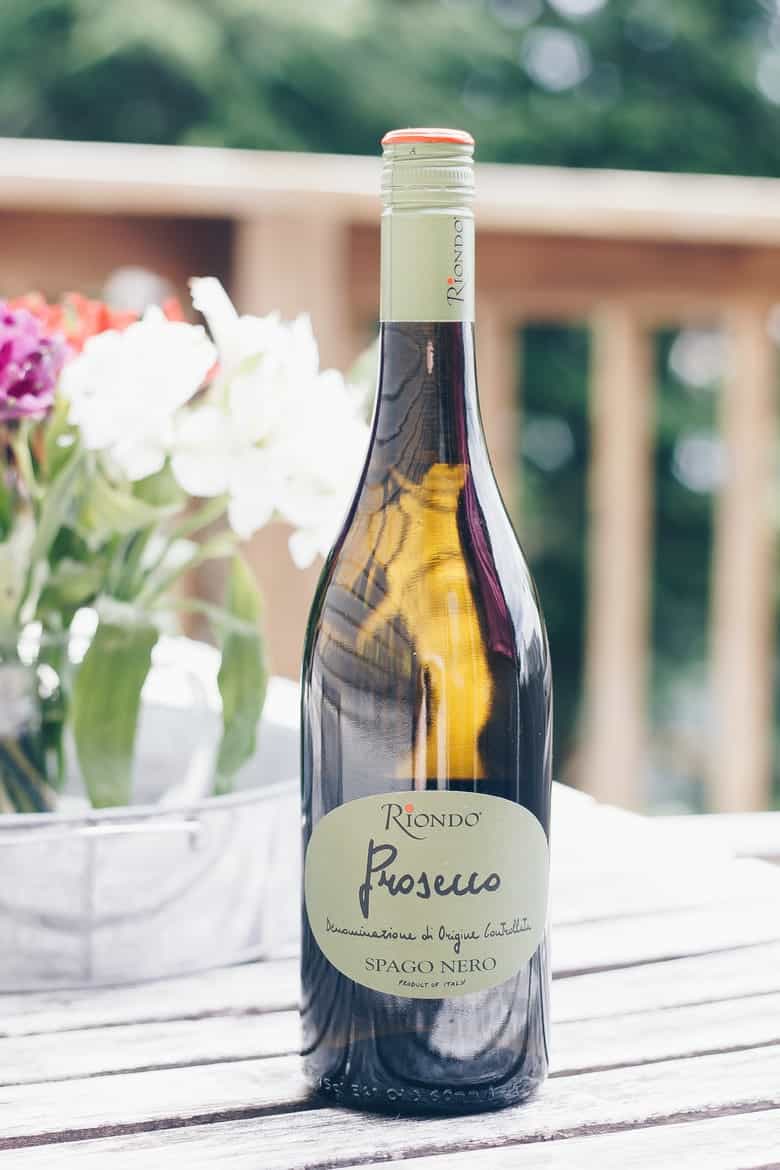 Riondo Prosecco has been my go-to drink of summer with its effervescent bubbles that are so refreshing on a hot summer day. Usually I just enjoy it alone or, like in these photos, add a little rosemary kombucha to a glass before topping it off with the Prosecco and a sprig of fresh rosemary from the garden. You could also use a mint kombucha which is equally as delicious.
Since kombucha is bubbly as well I like that it doesn't water down the Prosecco like regular fruit juice sometimes does. Really, the sky's the limit with kombucha flavor options these days so it's fun to pick a variety that has flavors that will pair well with the dish you plan to serve the drink with. For the rosemary version here I served some lemon and olive oil marinated olives, a baby green salad with marinated feta and charred octopus, and an Italian butter cake for dessert. Talk about heaven!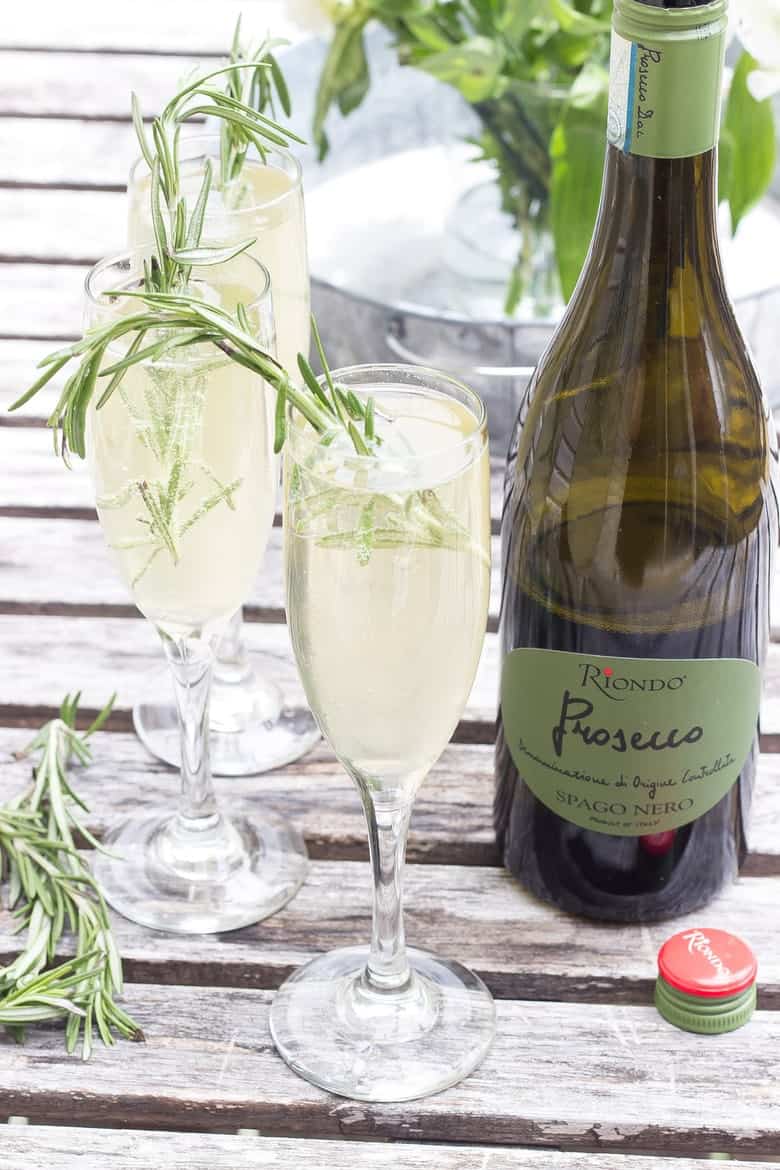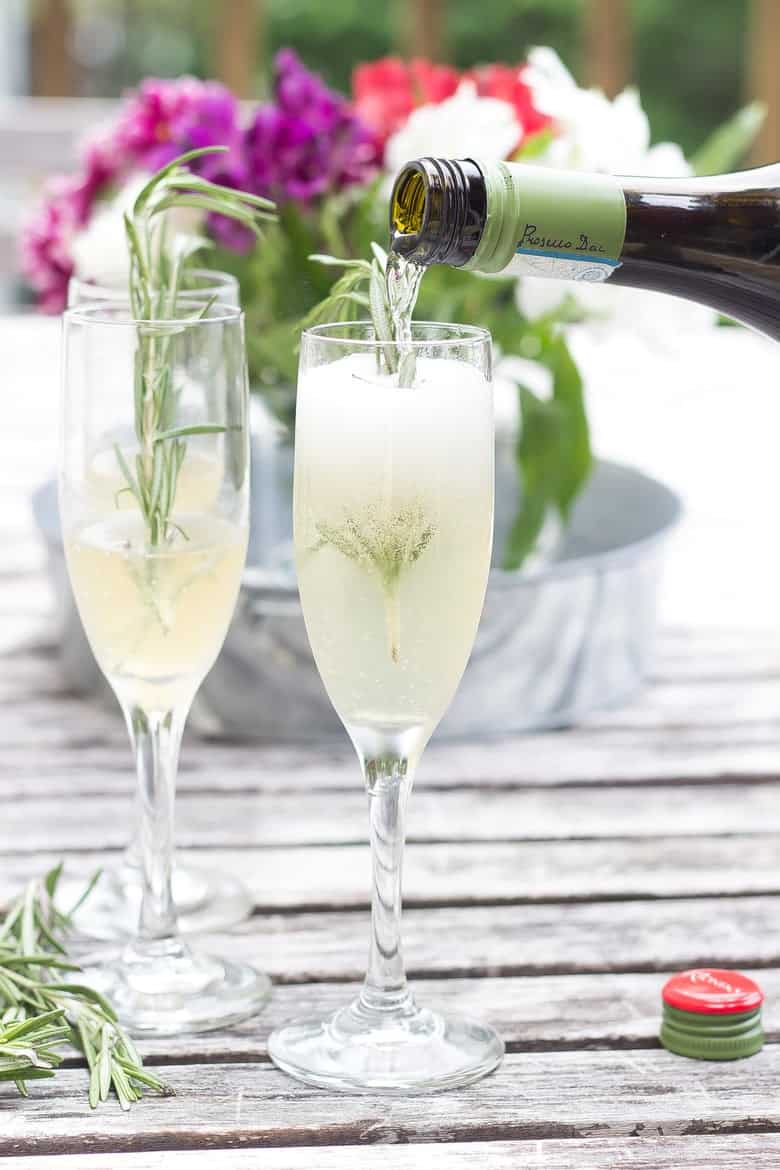 Whichever way you choose to style your Riondo Prosecco, you're sure to enjoy it! Be sure to check out Riondo Prosecco Cocktails as well!
Visit Sponsor's Site > Riondo Prosecco