These tangy Raspberry Rhubarb Margaritas are perfect for spring parties!

Who wouldn't want one of these with Mother's Day brunch? I know it's usually frowned upon to drink tequila before noon 5 o'clock but what's the difference in this versus a mimosa? None. I say enjoy your tequila with brunch and all will be happy. Don't get me wrong, I love a good mimosa now and again but this fruity tangy concoction will steal the show.
I know that strawberry is the classic pairing with rhubarb but I'm not a huge strawberry fan. So I used raspberries, the best fruit in the world in my opinion…well second to cantaloupe but a rhubarb cantaloupe margarita didn't sound too appealing. The tart sourness of the rhubarb with the sweet floral notes from the raspberries make a wonderful combination. Just a few simple ingredients and you've got a gorgeous brightly pink colored drink that everyone will love.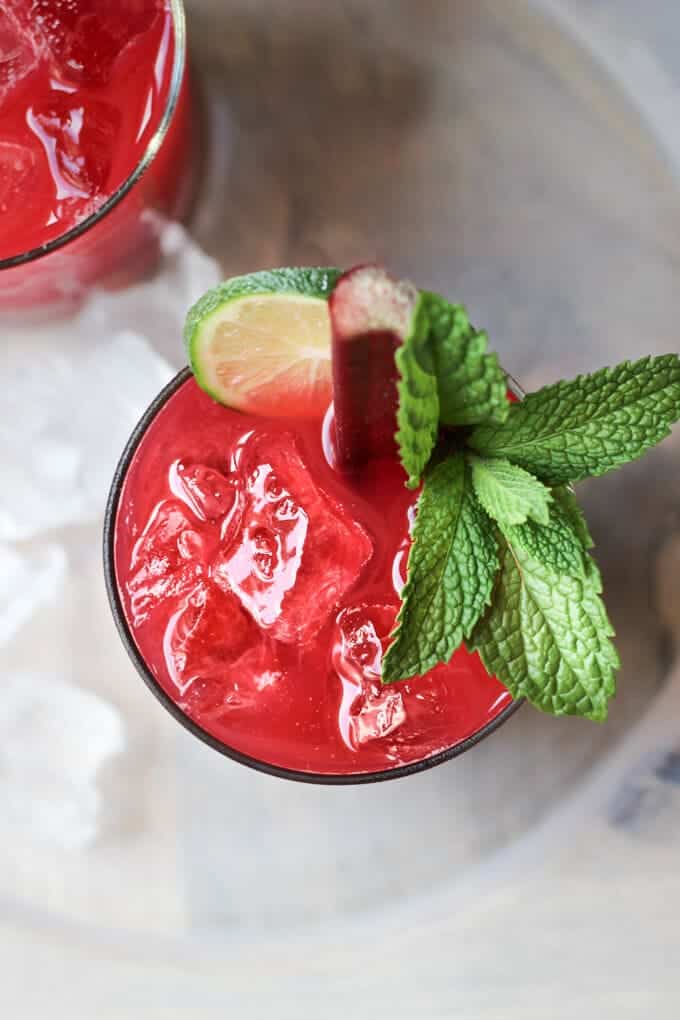 Raspberry Rhubarb Margaritas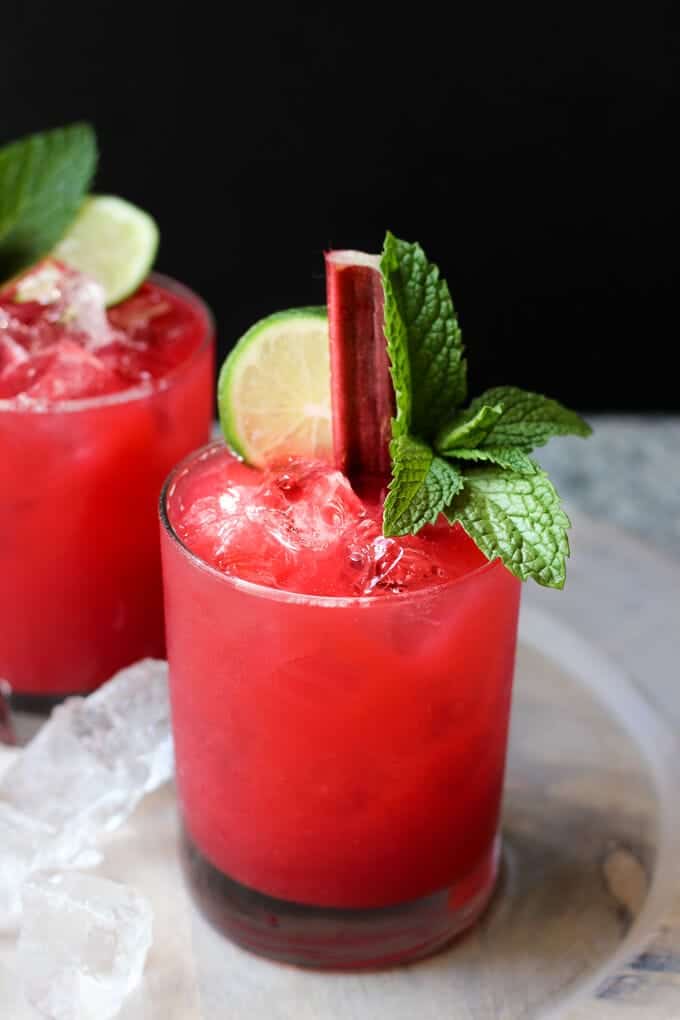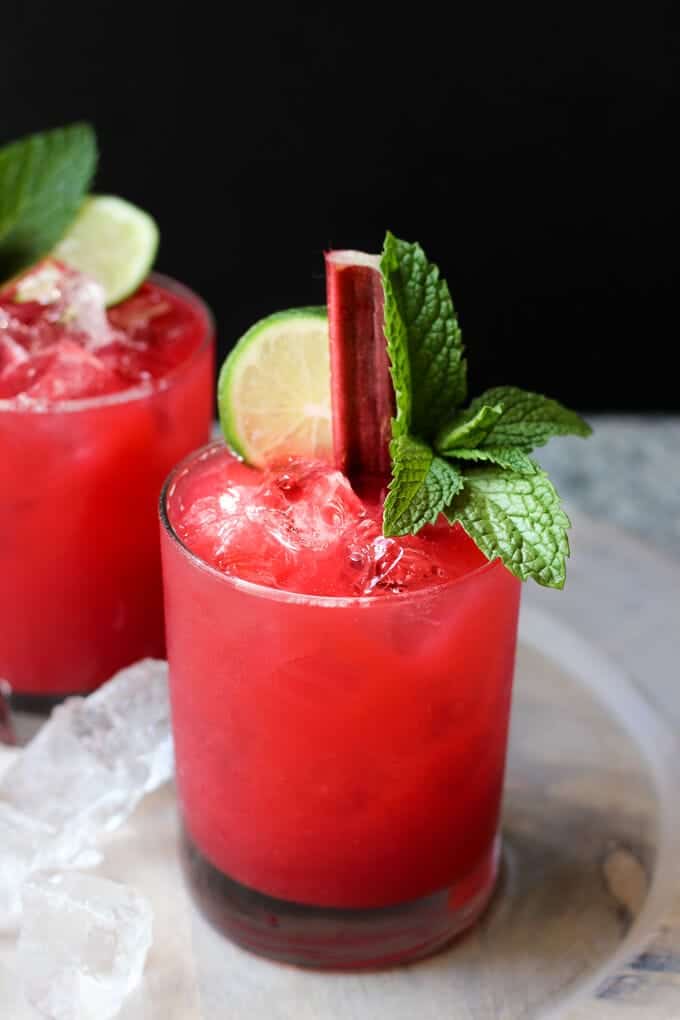 Ingredients
Simple Syrup
1

cup diced rhubarb

1

cup raspberries

1

cup water

2

tablespoons honey
Margarita (serves 1)
2.5

ounces simple syrup

1

ounce lime juice

2

ounces 100% agave tequila

Lime slices and mint for garnish (optional)
Instructions
To make the simple syrup bring the ingredients to a simmer. Simmer for 10 minutes until slightly thickened. Strain through a fine mesh sieve.
To make the margarita simply add the ingredients to a cocktail shaker or jar and mix well. Strain over ice. Garnish with lime and mint.
by Lauren