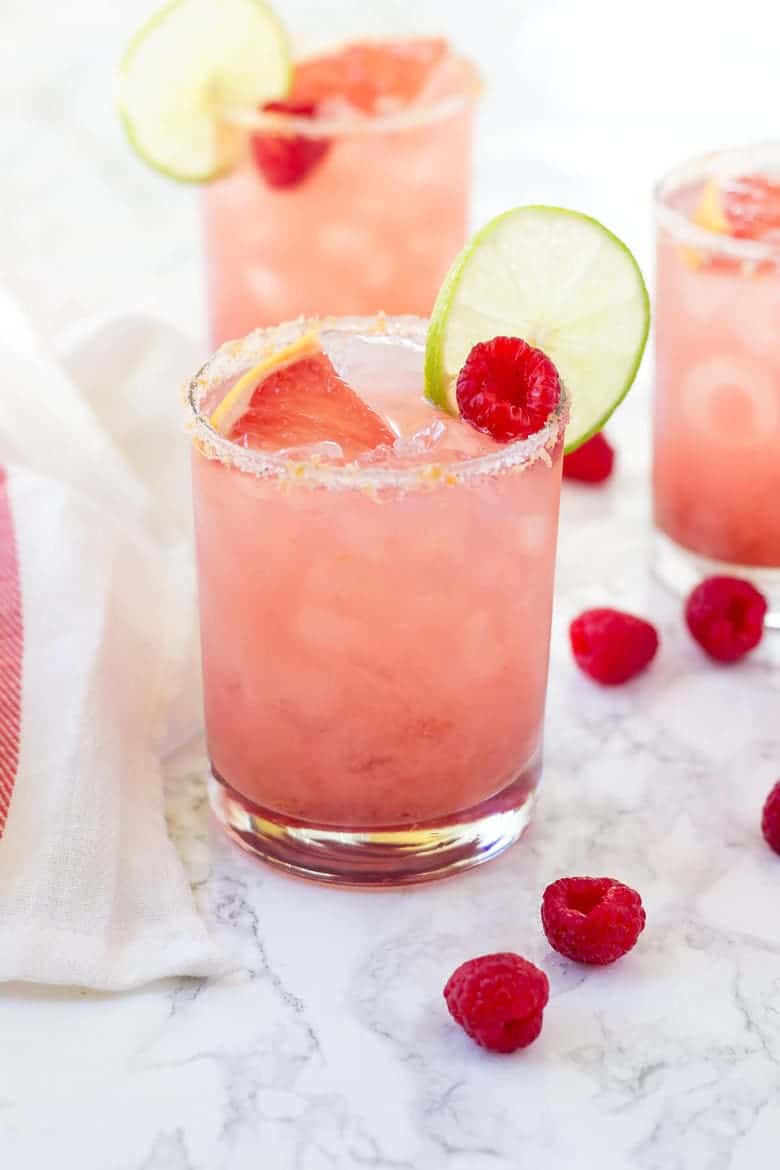 February 1st deserves a festive pink cocktail. These Raspberry Grapefruit Margaritas are perfect for Valentine's Day or any other day too 😉
Yesterday morning Alex and I woke up to a melted freezer and a warm refrigerator. I knew that it had been on the fritz for a while but I figured it would hold out just a bit longer. I had JUST went to the grocery store on Friday so I was freaking out that everything was going to spoil. Luckily I didn't buy any meat for this week and vegetables really don't spoil that fast. Plus, organic eggs are usually quite fine at room temperature anyways.
I quickly called my dad who recently bought a new refrigerator to see if he still had his old one which he did. So at 7:00 a.m. yesterday (bless his heart) we drove over to load it up. Once we got it home we realized that it had a bit of mold in it since it had been stored unplugged in the garage for a awhile. If you know me you probably know that A. I HATE mold, it scares me, and B. I HATE cleaning with chemicals. Needless to say this job called for bleach. After scrubbing and burning my throat and eyes for an hour we had a shiny new fridge that cooled down to a nice 35 in no time. The only things I had to throw out were some opened anchovies, and a few condiments.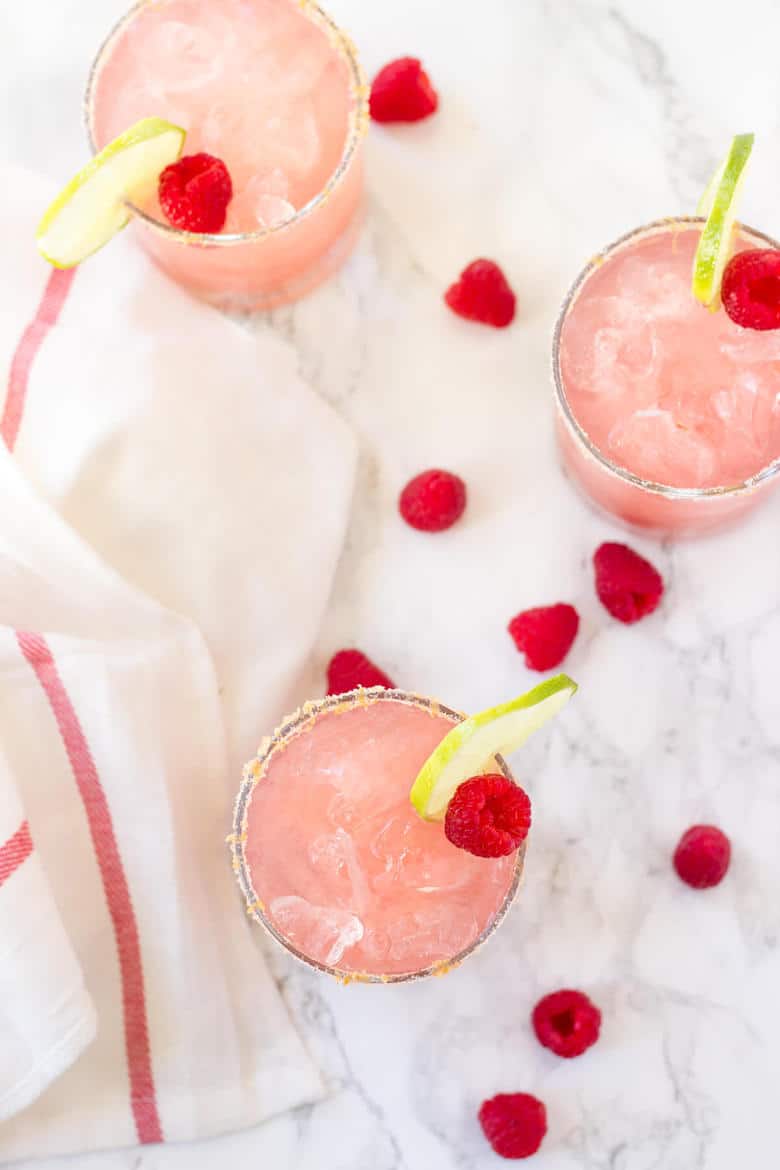 You could say that by 1:00 we were ready for a few of these lovely drinks. Perfectly sweet without any added sugar besides what's in the jam they aren't overly sweet like restaurant margaritas. There's just some fresh grapefruit and lime juice, a heaping spoonful of raspberry jam and a little tequila.
These would be a great margarita variety to make a pitcher of since they're SO easy!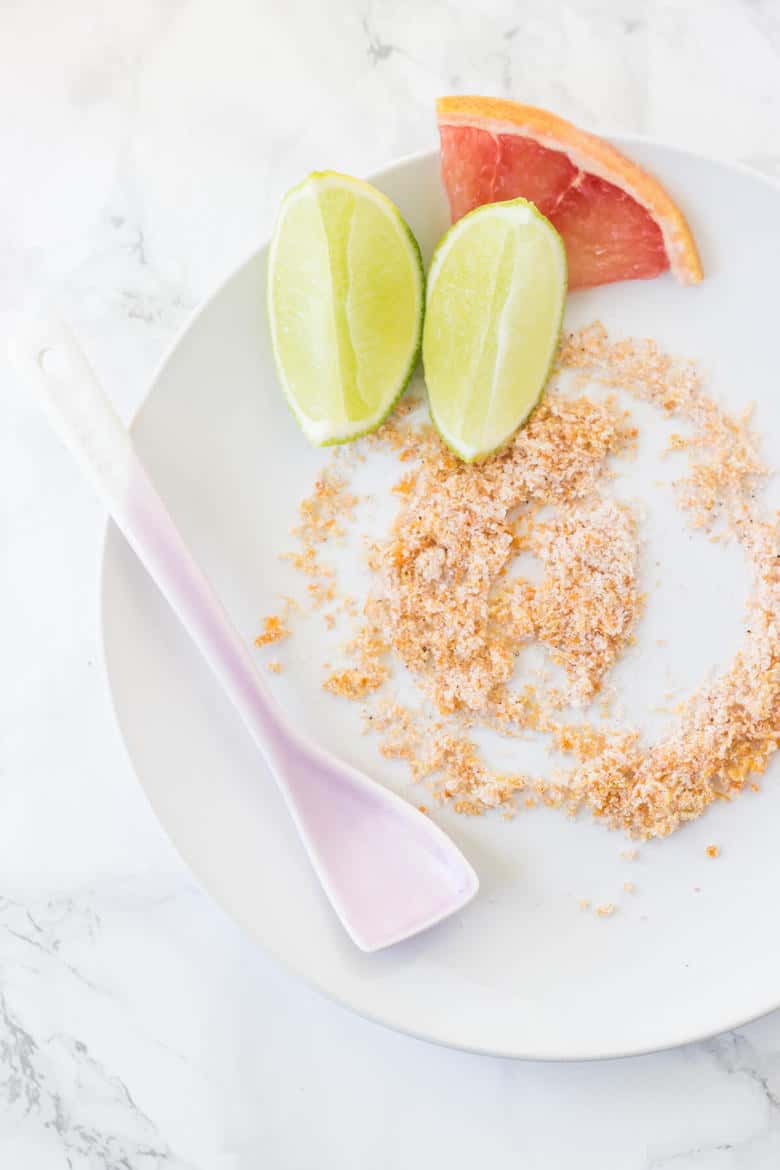 Oh! and I rimmed the glasses in a bit of grapefruit salt. I simply grated half a grapefruit and added about a tablespoon of pink himalayan salt to it. It was a lovely addition to a plain salted rim.
You could even do a vanilla sugar rim too if you want to bump up the sweetness a bit. I'm a total fan of sugared rims.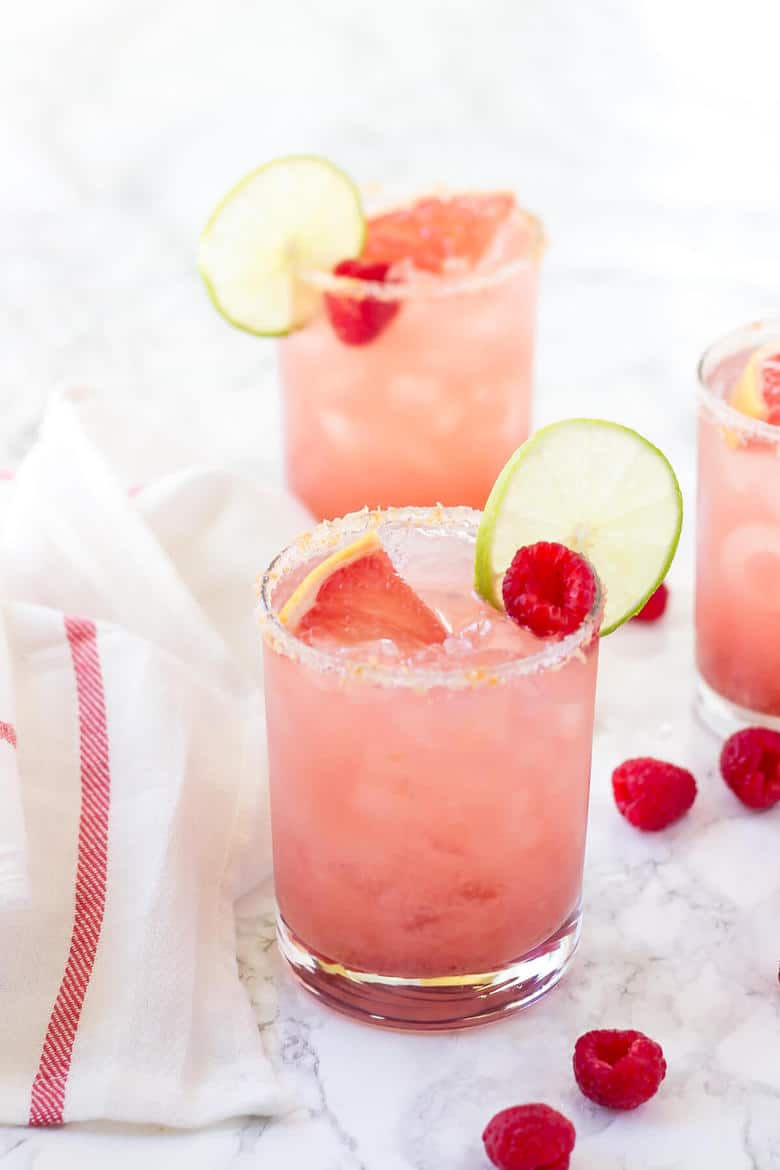 If you're having a Valentine's Day in this year this would be the perfect before dinner drink with its lovely pink hue and sweetness. Be sure to throw some fresh raspberries on top too!
Do you normally stay in for Valentine's or do you brave the crowds to go out?
Raspberry Grapefruit Margaritas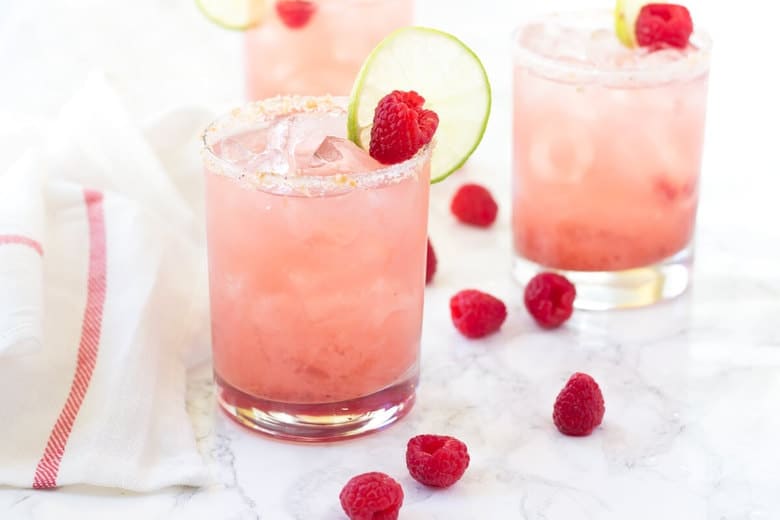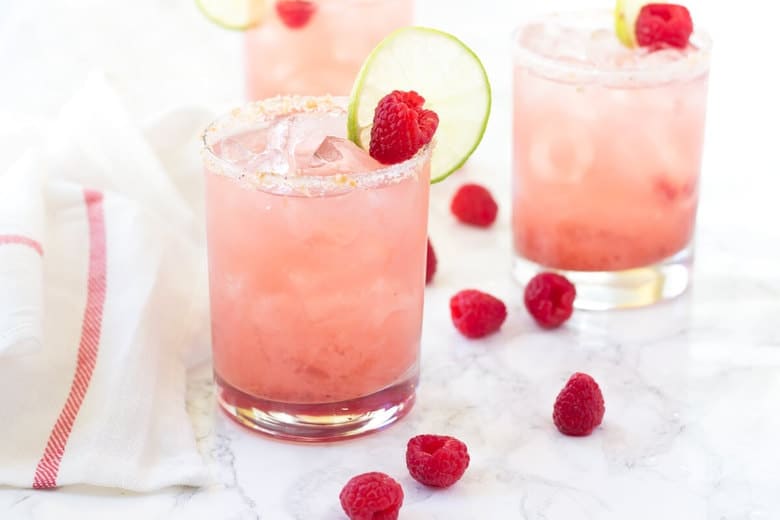 Ingredients
2

ounces 100% agave silver tequila

2

ounces fresh grapefruit juice

1

ounce fresh lime juice

1

tablespoon raspberry jam

Ice
Garnish
Grapefruit salt

Fresh raspberries

Sliced lime

Sliced grapefruit
Instructions
Zest 1/2 a grapefruit and mix together with 1 tablespoon salt. Wet the rim of a glass with a slice of lime and rim in the grapefruit salt. Fill glass with ice.
Shake remaining ingredients together and strain over ice.
Garnish with fresh raspberries, a slice of lime, and a slice of grapefruit.
by Lauren