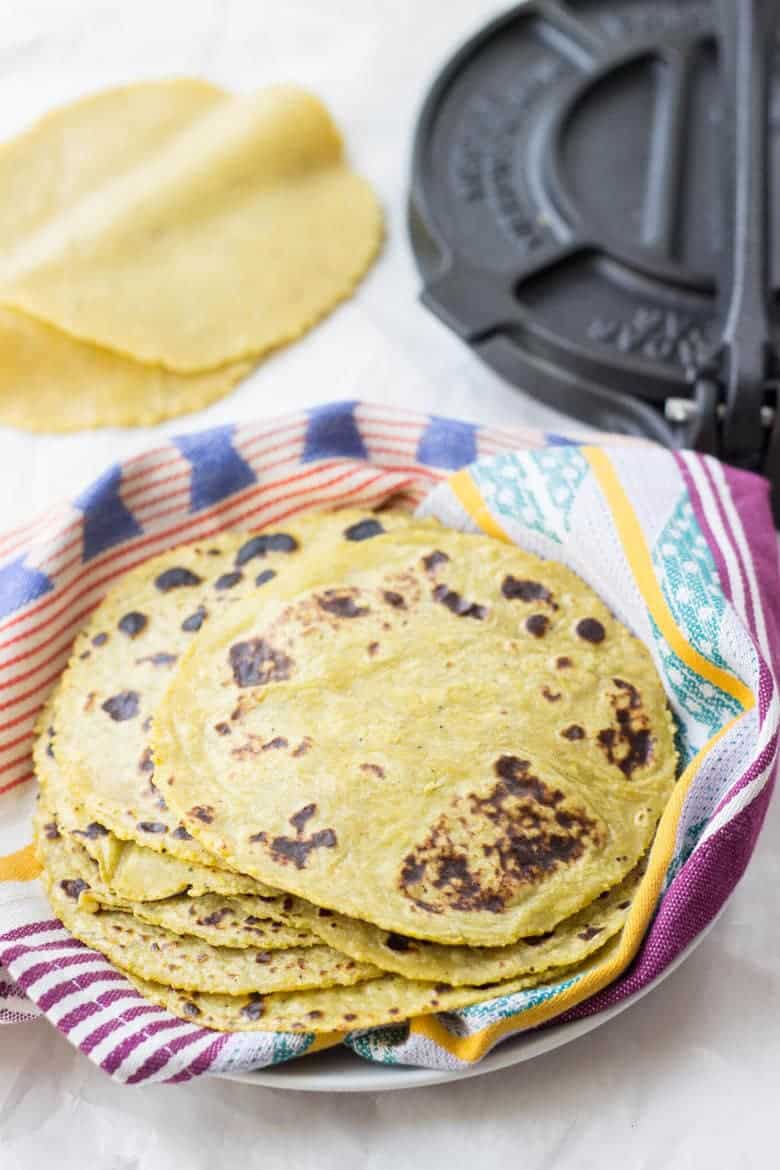 My love for all things Mexican food has led me on a never ending search for the perfect Paleo tortilla and I think I've found it! These ONE INGREDIENT Plantain Tortillas are SO easy and taste very similar to corn tortillas.
I've used them in enchiladas, tacos, burrito wraps, and even a dough for pizza & pizza poppers, not Mexican but that just shows how versatile the dough really is!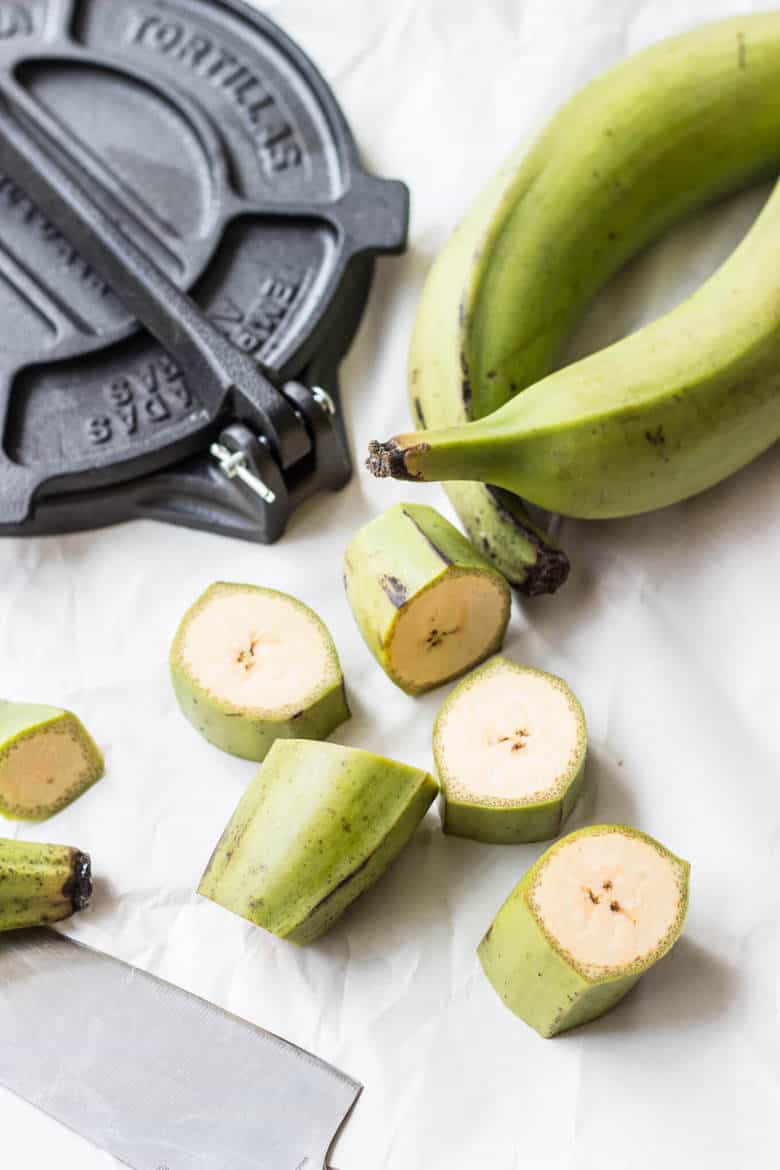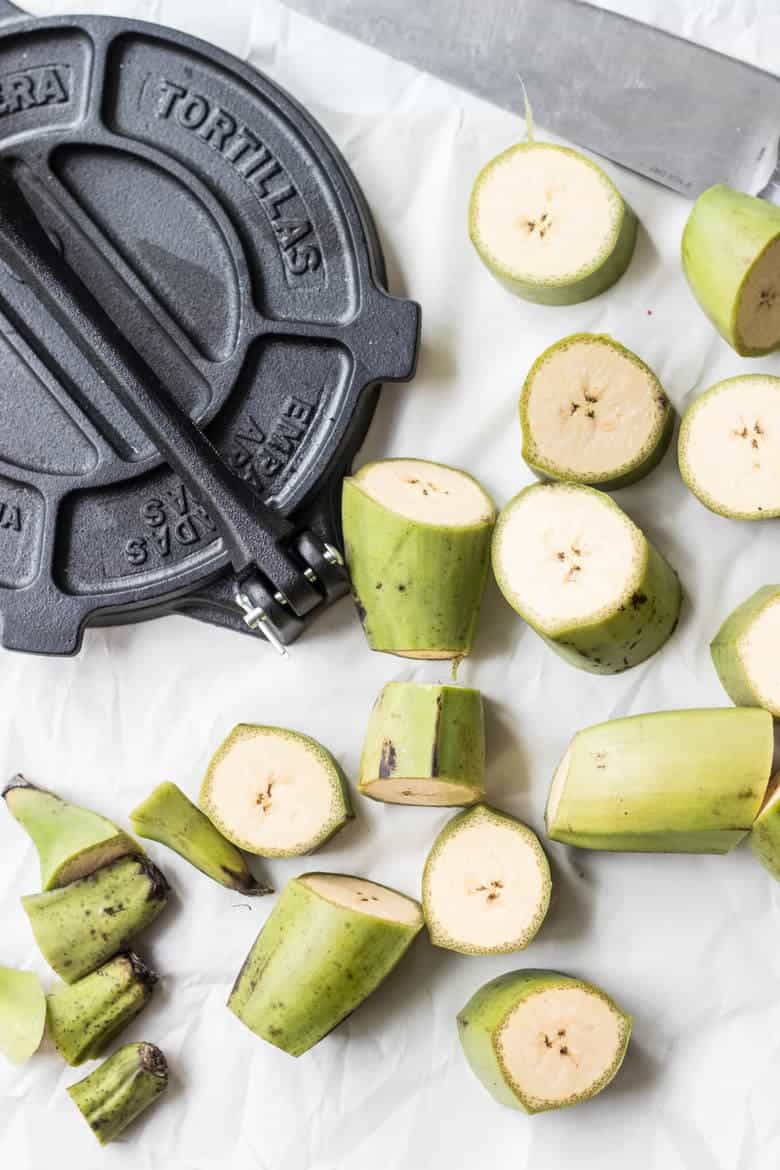 I start by cutting up some GREEN unripe plantains. That part is very important! You want your plantain to be rock hard so they're starchy and not sweet.
Simply slice off the tips and cut into 4-5 pieces and add to a large pot of boiling water for around 20 minutes or so. Just until they're easily pierced with a fork. At that point the peel will slip right off and you can add the plantains to a blender and pulse until it becomes one ball of dough.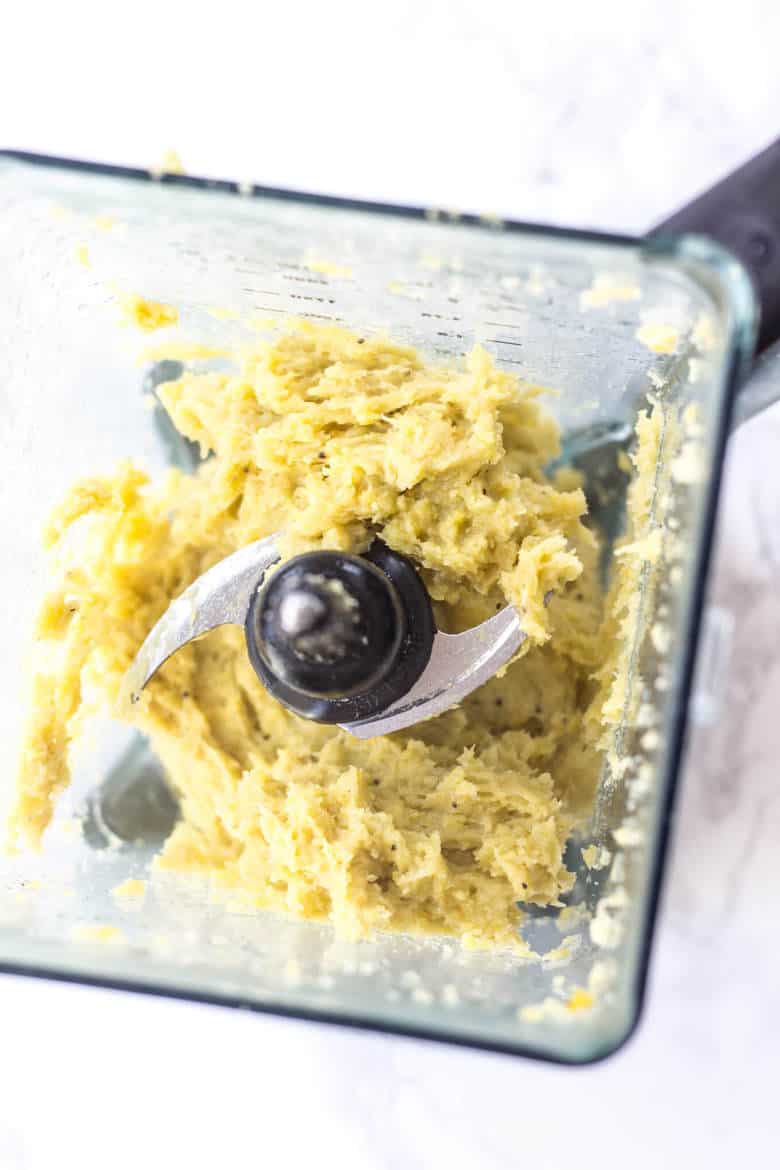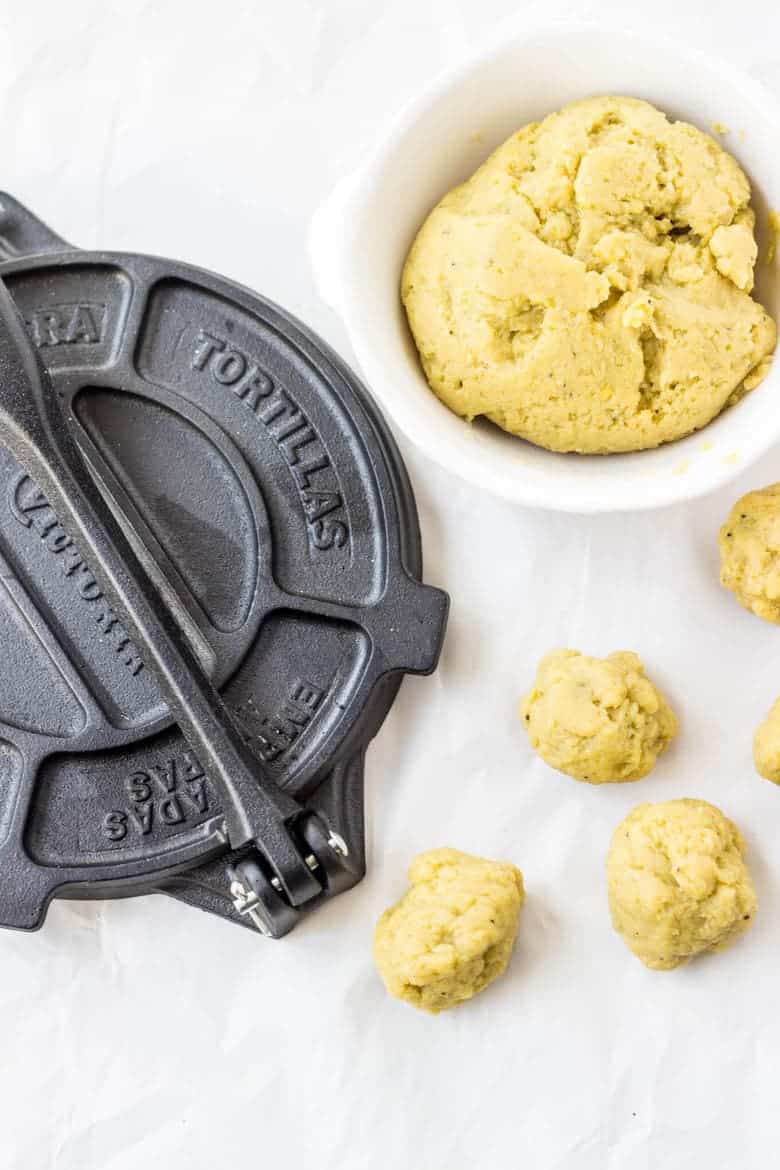 To roll it out into whatever shape you want there's one little trick you have to know.
You need to roll it out between two pieces of plastic. Not parchment, plastic. I know, I know, I'm ALL against plastic but trust me on this one. This dough sticks to everything until it's rolled out so just grab a gallon ziplock bag and cut it into two pieces. Easy as that!
I find that to make tortillas it's easiest to use a tortillas press. They're fairly inexpensive and if you eat as much Mexican food as we do then it will surely serve it's purpose!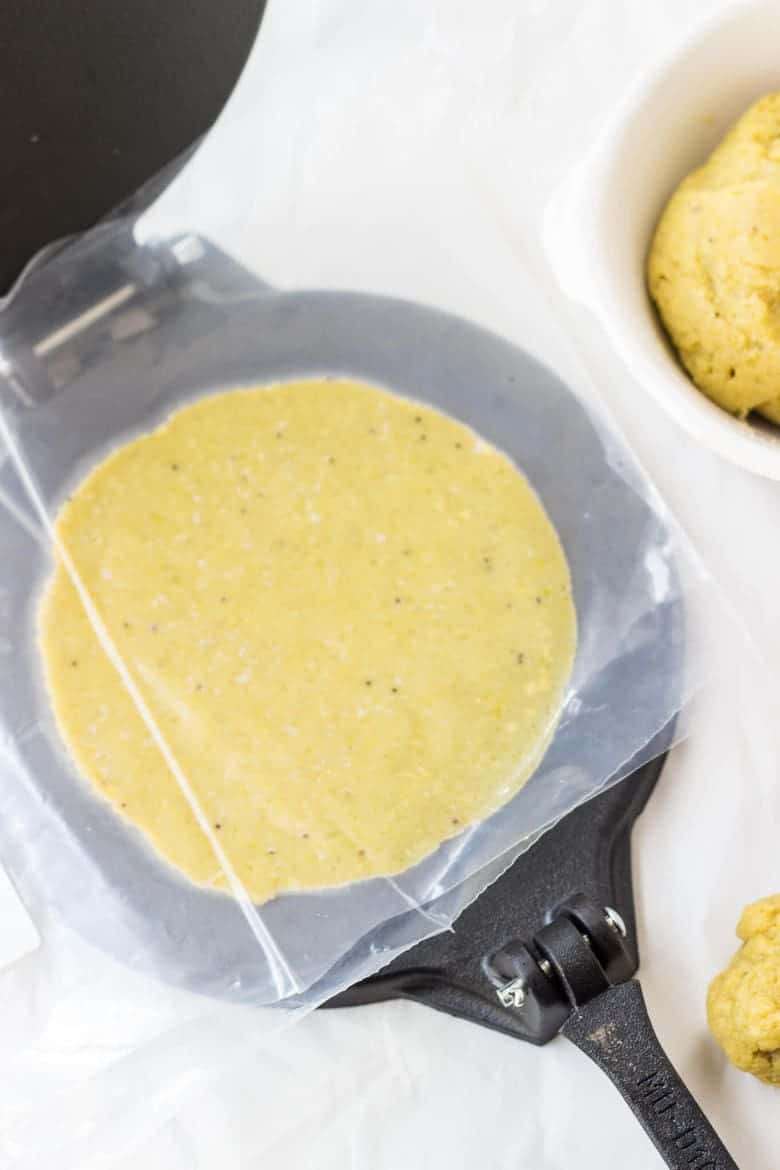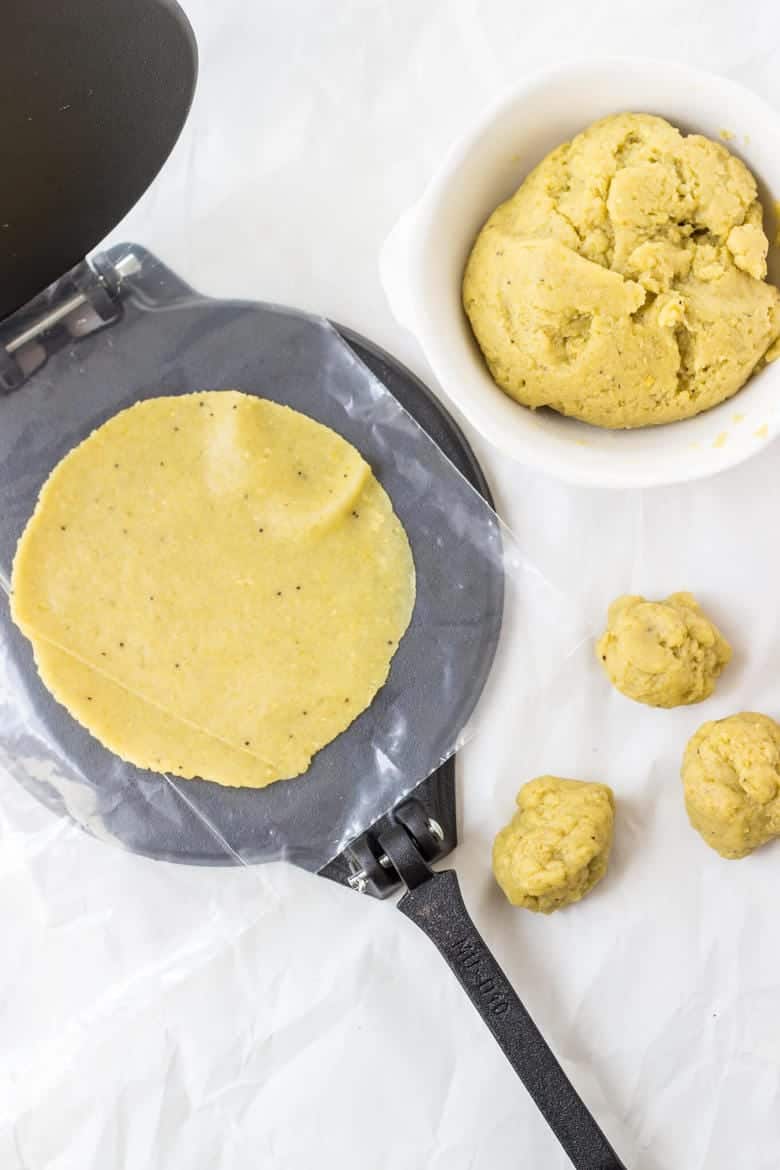 To roll it out into larger pieces just use a rolling pin! After that I cook them in a dry cast iron skillet until they're browned and crisp, about 1-2 minutes per side.
Stuff with whatever filling you want and grab a margarita!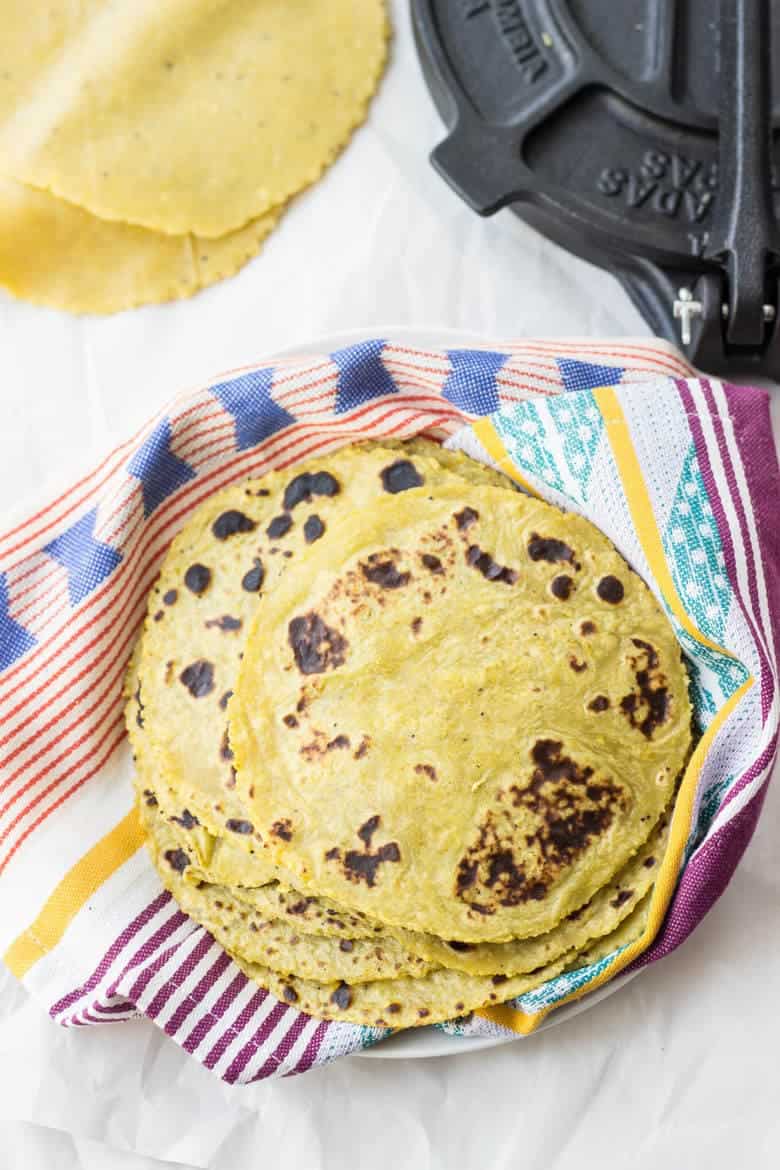 Plantain Tortillas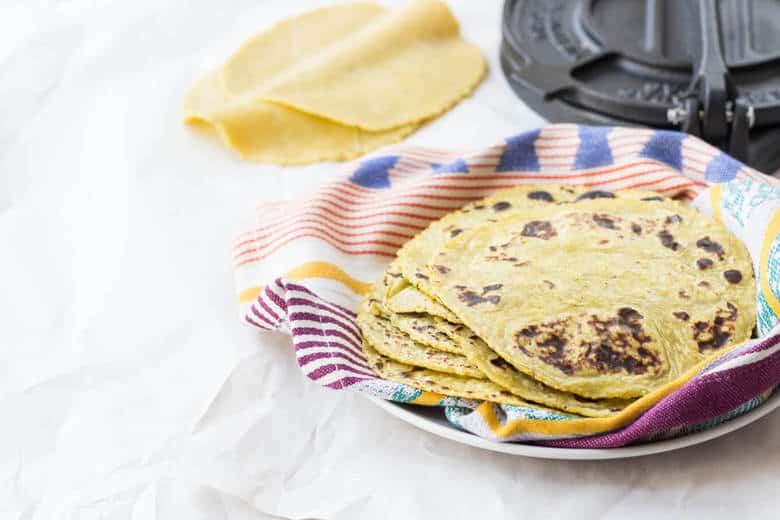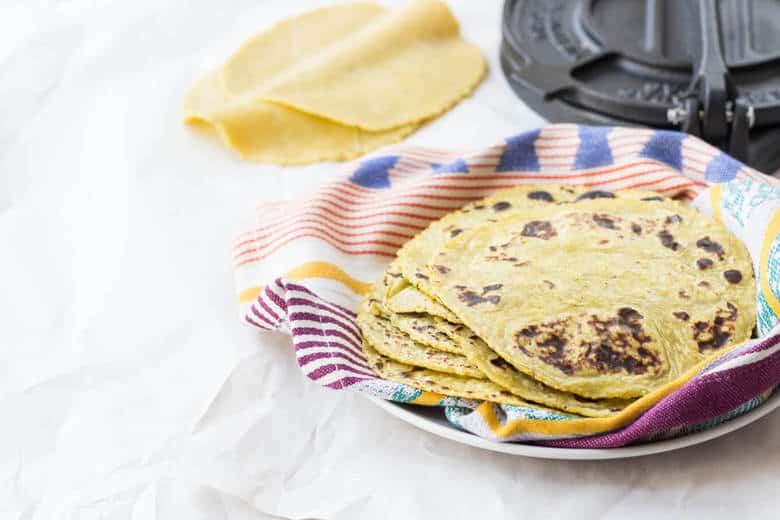 Ingredients
Plantains (1 plantain yields 4 standard size taco shells or 1 large wrap)
Instructions
Bring a large pot of water to a boil. Slice the ends off of the plantains and cut into 5-6 rounds. Boil for about 15-20 minutes or until they are easily pierced with a fork. Drain.
Peel the outer peel off of the plantains and toss the plantains into a blender. Blend just until they come together into a dough. Remove the dough and place in a bowl. Knead once or twice and then divide into 12 balls.
Place a piece of plastic (I use a cut ziploc bag) on a tortilla press and place a piece of dough on the press. Top with another piece of plastic and press. **You can also use a rolling pin if you don't have a press.
Heat a well seasoned cast iron skillet over high heat and cook one tortilla at a time about 1 minute on each side until lightly browned and toasted. Repeat until you've cooked all of the tortillas.
by Lauren
Looking for recipes to use these tortillas in? Right this way…