These Paleo Zucchini Fritters make the perfect light lunch or a fabulous summer side dish!

The number one reason that I'm excited about our garden this year is for tomatoes but the zucchini comes in close in second place. We planted 8 zucchini plants and they're growing like weeds. Seriously I can look at them in the morning and then again in the evening and tell a huge difference. So wild! We eat zucchini like it's going out of style so I can't wait to have our very own harvest from the garden. We usually just slice them thin and grill them or toss them in a bit of butter and seasoning but I was in the mood for zucchini cakes the other day and this is what happened.
I simply chopped up some red bell pepper and onion along with the grated zucchini, mixed in an egg and some coconut flour and almond meal and seasoned the mixture a bit before frying. Served with arugula and a quick lemon dill mayonnaise I guarantee you'll need to make a double batch!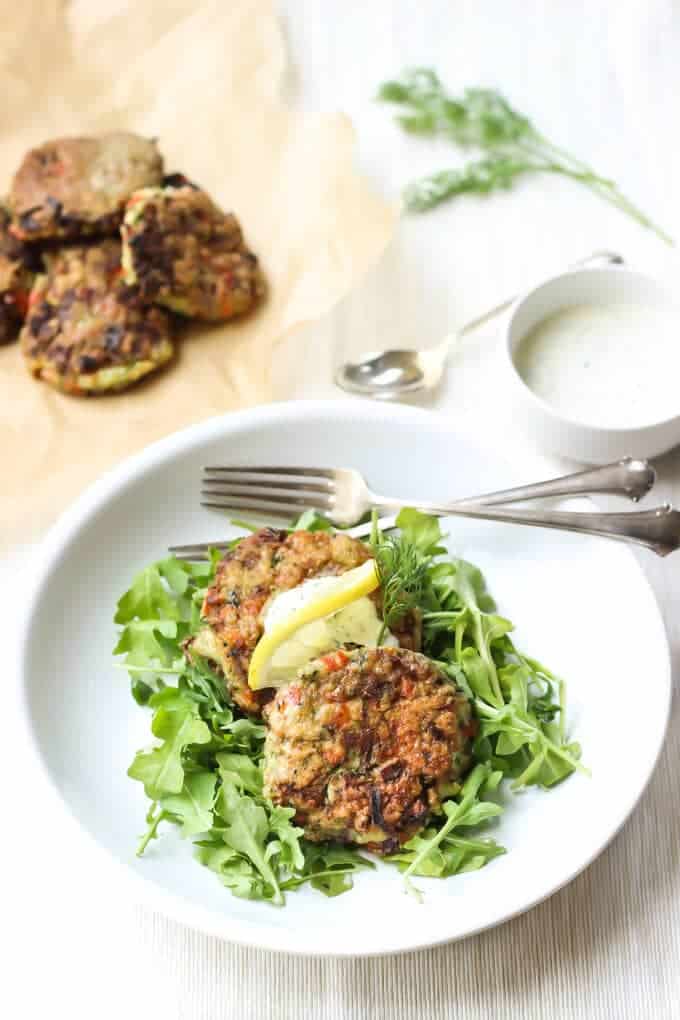 Paleo Zucchini Fritters with Lemon Dill Mayonnaise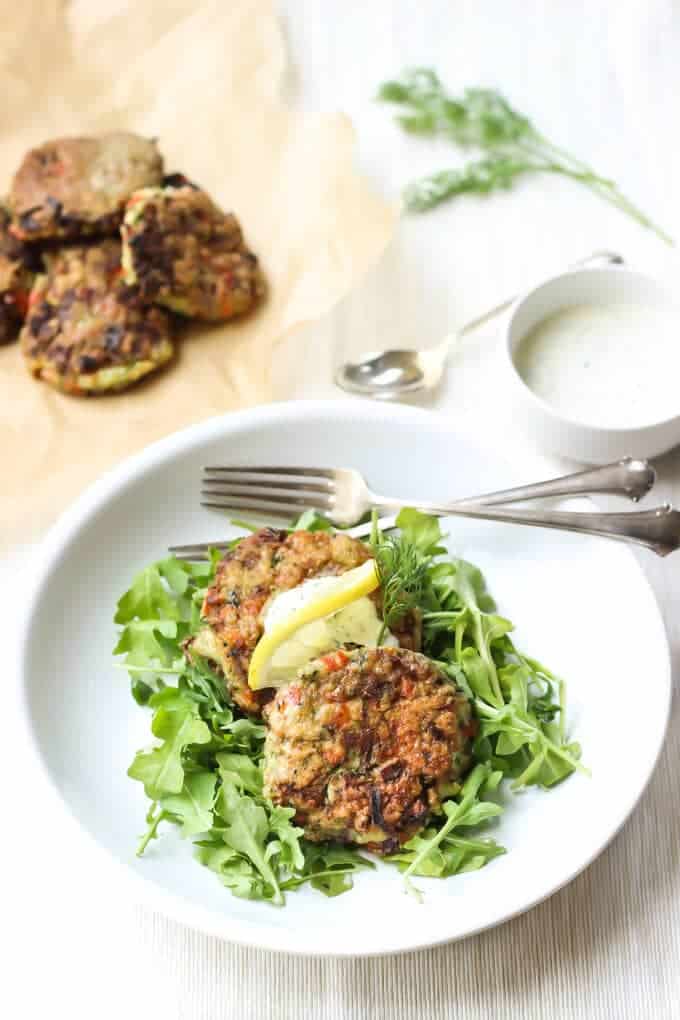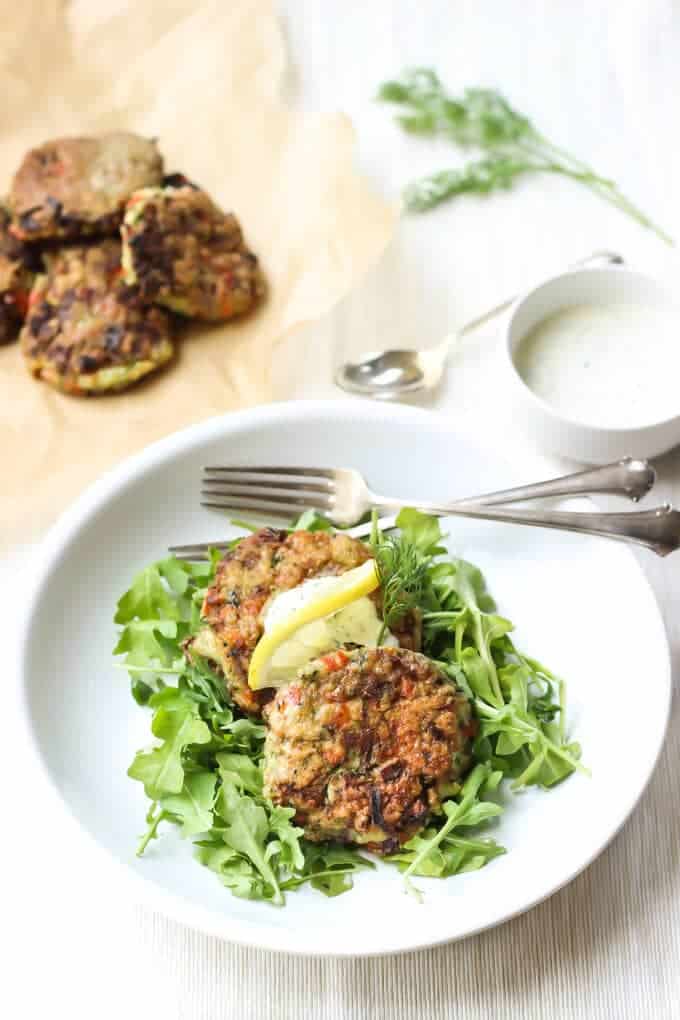 Ingredients
2

large zucchini, grated

1/2

red bell pepper, finely minced

1/4

cup red onion, finely minced

1

egg

1/8

cup coconut flour

1/8

cup almond flour

1/4

teaspoon cayenne

1/4

teaspoon garlic powder

1/4

teaspoon salt

Coconut oil or lard for frying (about 5-6 tablespoons)

Arugula, for serving (optional)
Lemon Dill Mayonnaise
4

tablespoons mayonnaise

1

tablespoon minced fresh dill

1/2

teaspoon lemon juice

Salt and fresh cracked pepper, to taste
Instructions
Grate the zucchini and squeeze out the moisture with a cheesecloth or dish towel. Place in a medium bowl with the red bell pepper, red onion, and spices. Mix in the egg and flours until combined.
For the mayonnaise combine ingredients in a small bowl and season to your tastes.
In a large cast iron skillet heat enough oil on medium high to coat the bottom of the pan.
Form into patties and fry until golden brown and crispy about 3 minutes per side. Serve with lemon dill mayonnaise and arugula.
by Lauren