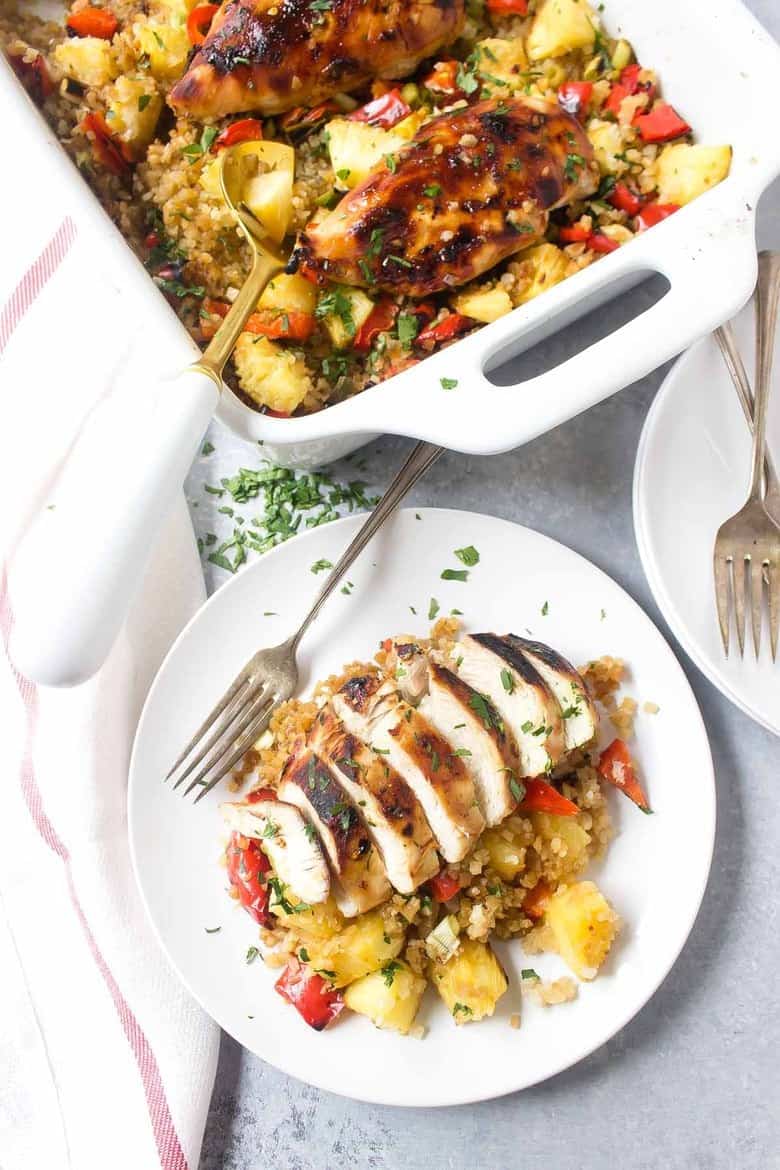 This Paleo Teriyaki Chicken Bake is loaded with cauliflower, red bell peppers, pineapple, green onions, and a quick homemade paleo teriyaki sauce! I love this recipe for batch cooking at the start of the week and it even freezes well.
If you haven't downloaded my Paleo Sauces eBook (it's free!) you will definitely want to grab a copy for the paleo teriyaki sauce recipe! It's tangy, sweet, spicy, and all around perfect, not to mention it's super quick, wait I did already mention that! Anyways, just click here to download your copy and you'll be whisking, drizzling, and dunking into more than 25 sauce recipes in no time!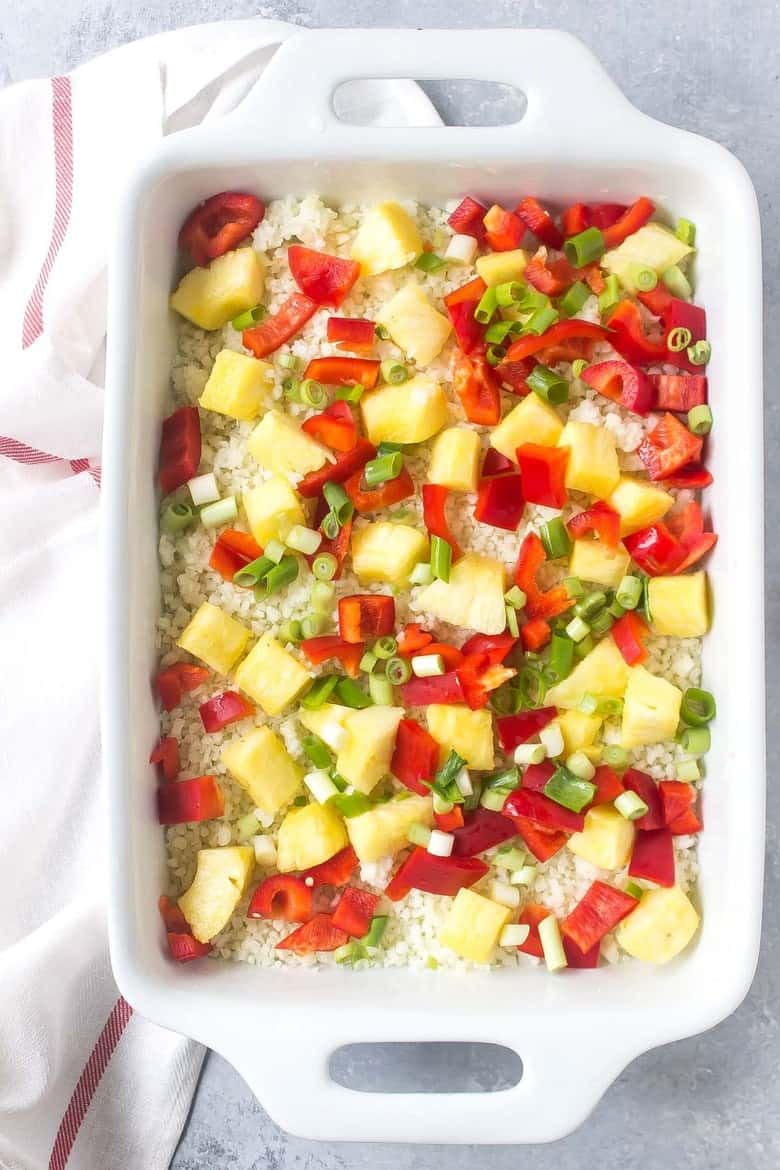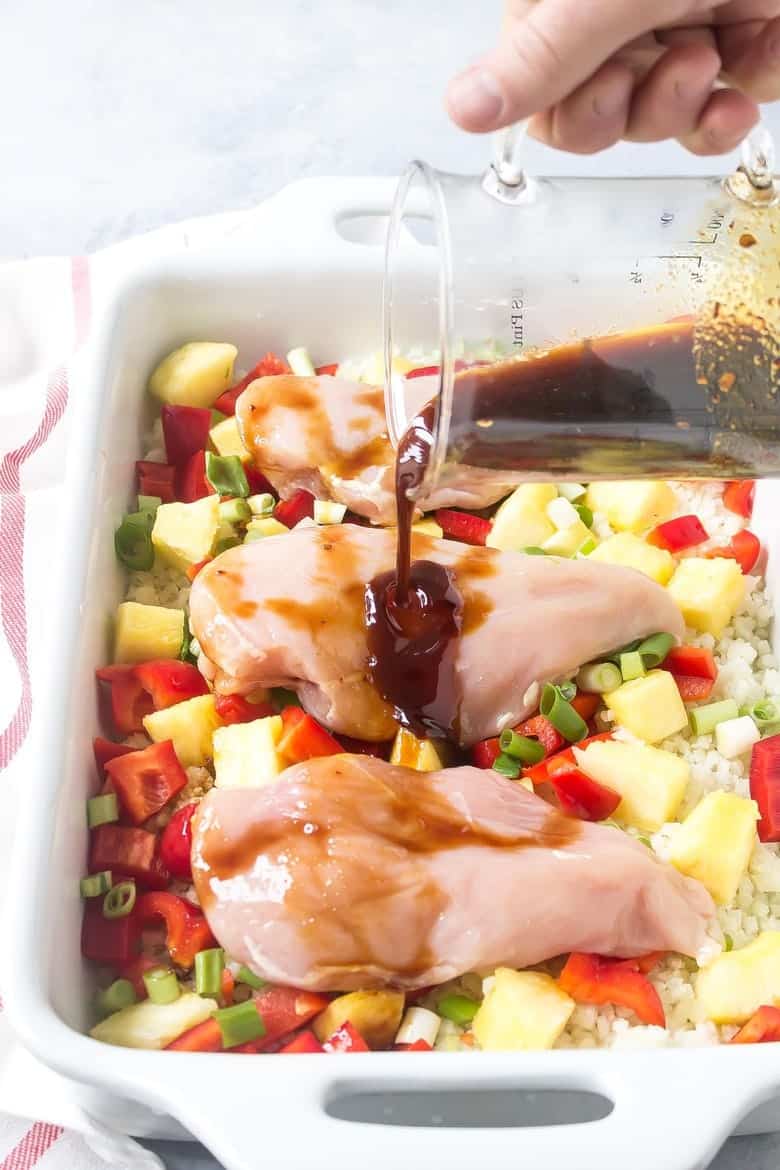 I think my favorite part of this Paleo Teriyaki Chicken Bake is the pineapple! I love how it burns just a bit around the edges and that char takes on a almost caramelized flavor.
Since I recommend baking it covered so the chicken doesn't dry out I would suggest to pop it under the broiler for 3-5 minutes just to get some nice color on the chicken and vegetables. This is where I like to add the last little bit of teriyaki sauce as well so it gets nice and sticky.
Paleo Teriyaki Chicken Bake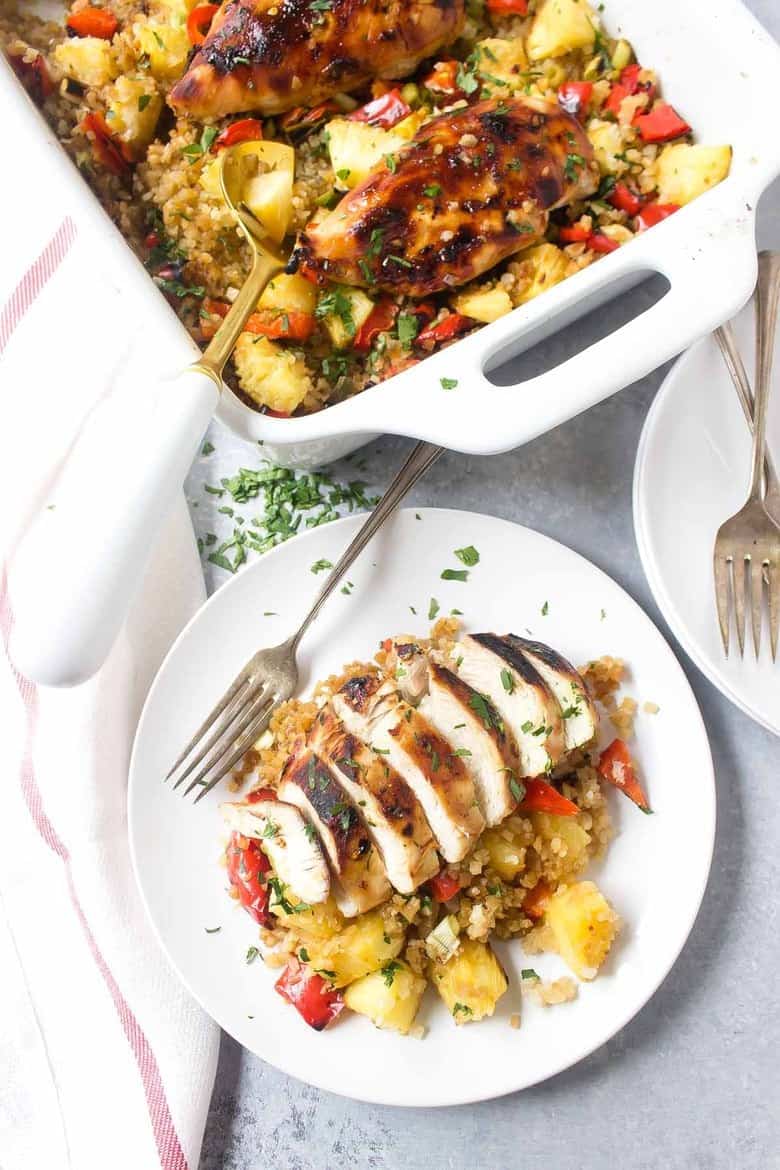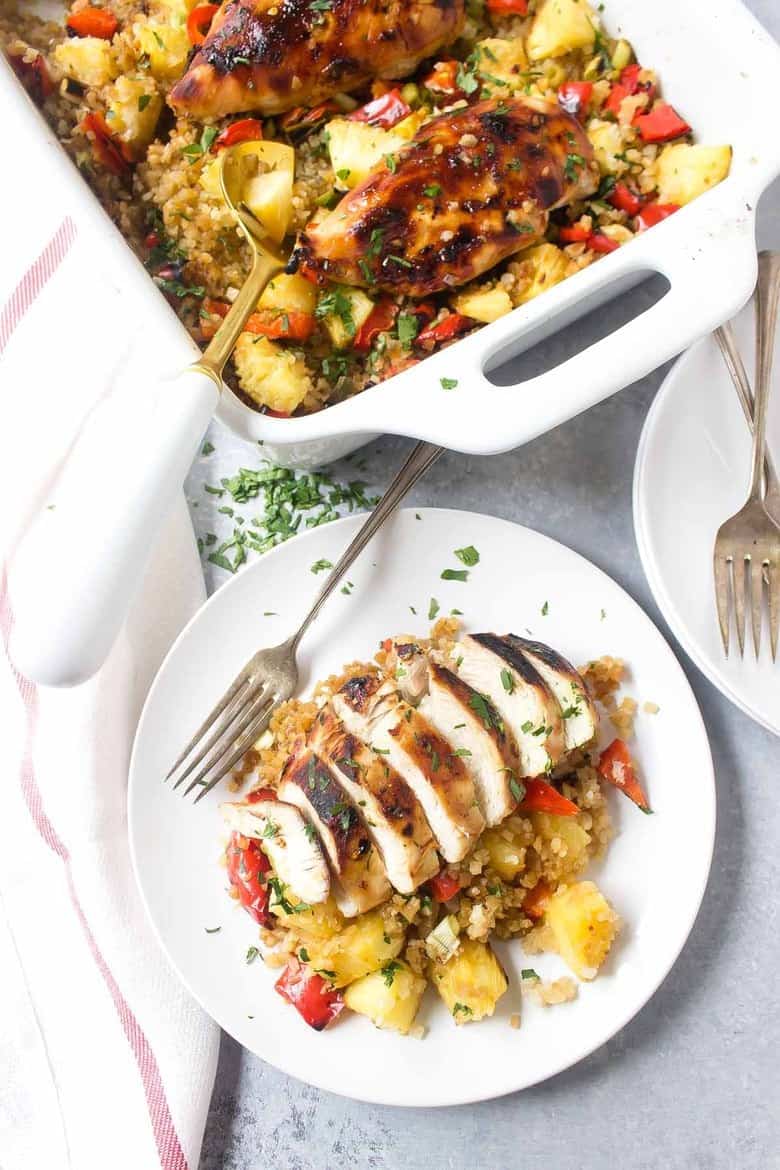 Ingredients
l.5 lbs chicken breast

6

cups cauliflower rice

1

cup diced pineapple

1

red bell pepper, diced

4

green onions, thinly sliced

1

batch paleo teriyaki sauce (recipe found in our FREE eBook!)
Instructions
Preheat oven to 375° F. Make the Paleo Teriyaki Sauce according to its directions (link in post above)
Place the cauliflower rice in a 13 x 9 casserole dish and top with diced pineapple, red bell pepper, green onions, and chicken breasts.
Drizzle the chicken and vegetables with all but 2 tablespoons of the sauce. Cover tightly with foil and bake for 40 minutes.
Remove foil and top with remaining glaze. Place under the broiler for 3-5 minutes to add some color to the bake.
by Lauren