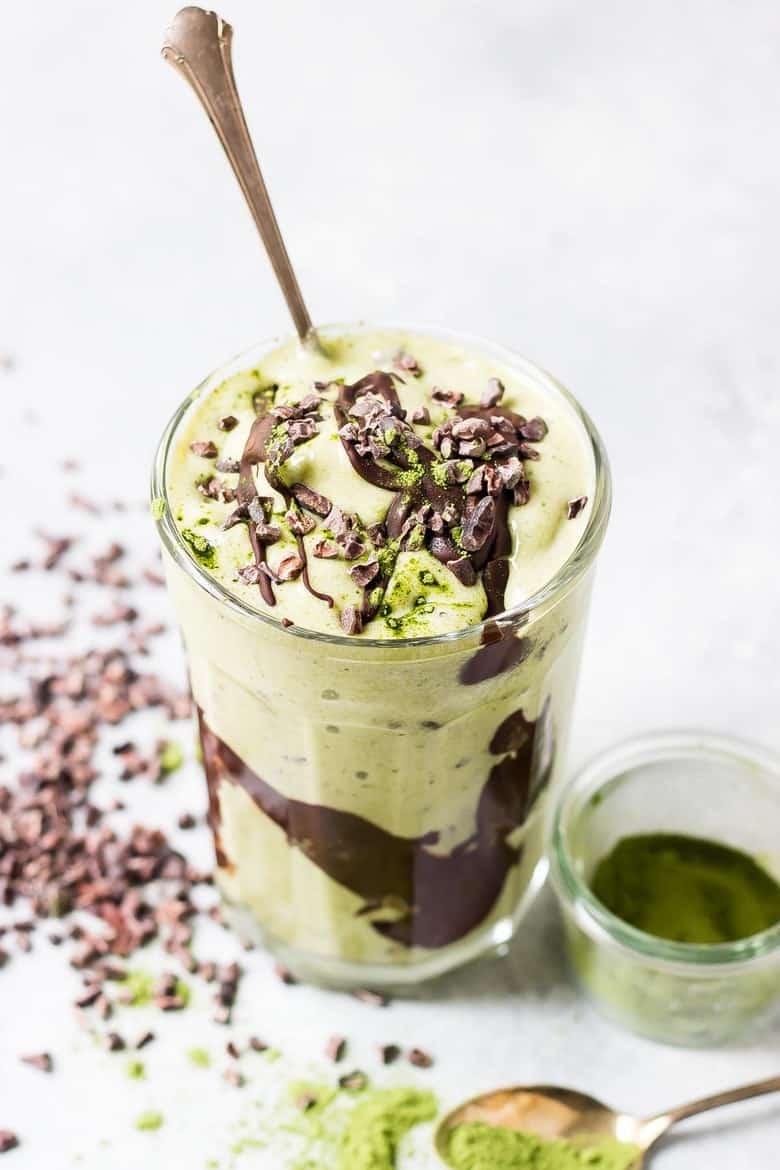 Are you a fan of turning everything green for Saint Patrick's Day? Usually these green concoctions are made green by artificial food coloring which is a no-go in my food philosophy. There are natural food colorings on the market but I love using real whole-foods as coloring. For this recipe we're getting a little help from some matcha powder and spinach, two superfoods that offer way more nutrients than food coloring, artificial or not.
This shake is less of a milkshake and more of a smoothie due to its vegetable content but no one will be the wiser. Feed this to your kiddos for breakfast and they'll think you're the best parent ever without ever knowing it's loaded with zucchini and spinach 😉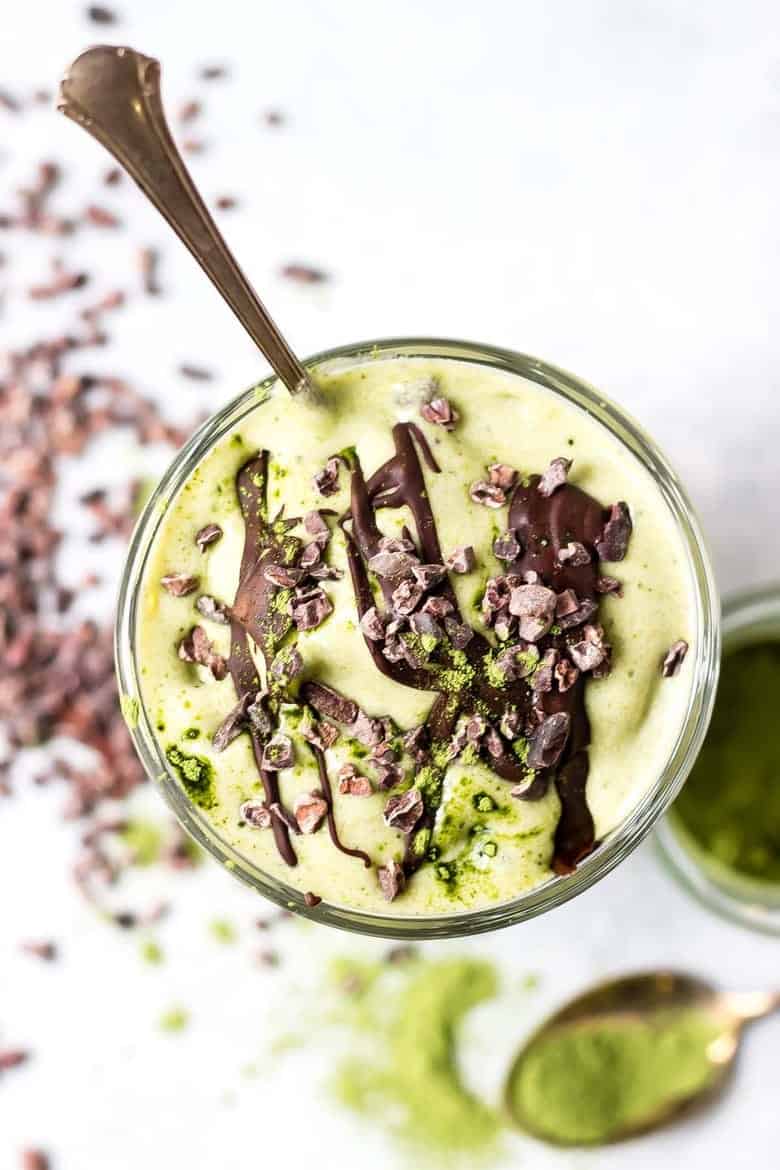 The banana adds sweetness to the shake and there's an added teaspoon of maple syrup in the fudge sauce. You could switch the maple syrup up for honey or date syrup if that's what you have on hand too.
I like to swirl the fudge sauce into the glass before pouring in the shake but you can also swirl it INTO the shake as well. I just like the dramatic presentation of being able to see the black fudge right up next to the green shake.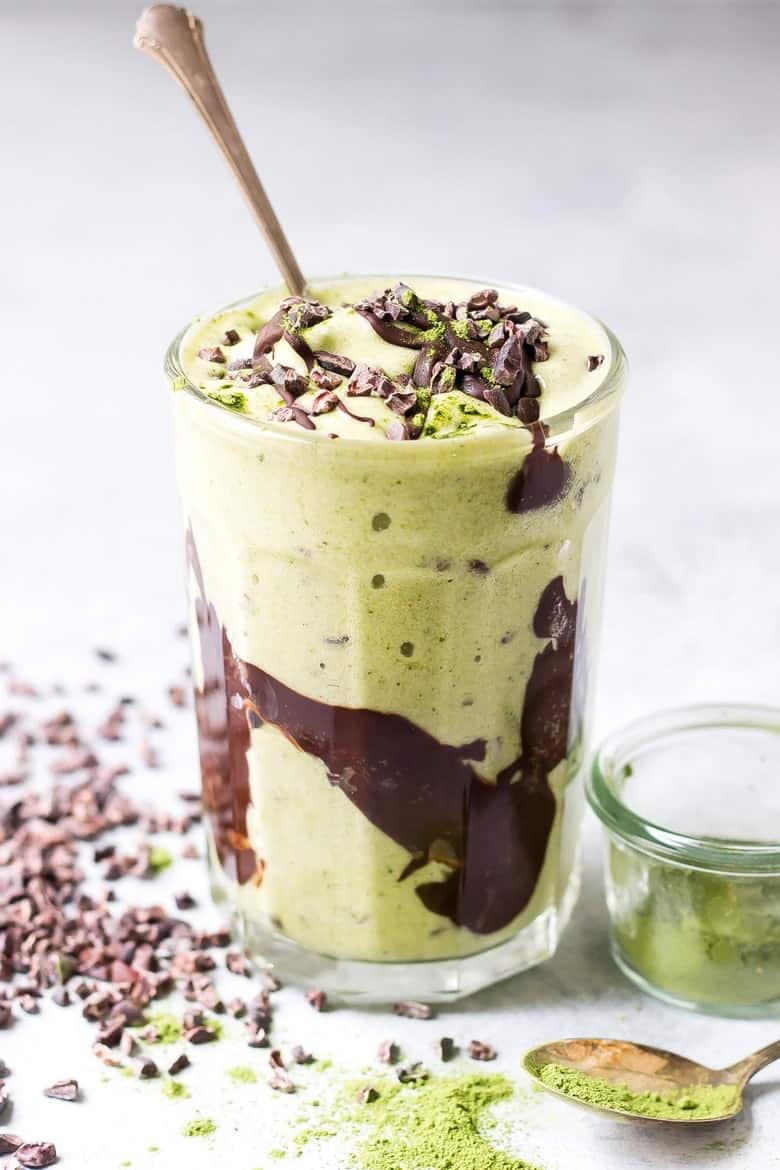 Paleo Shamrock Shake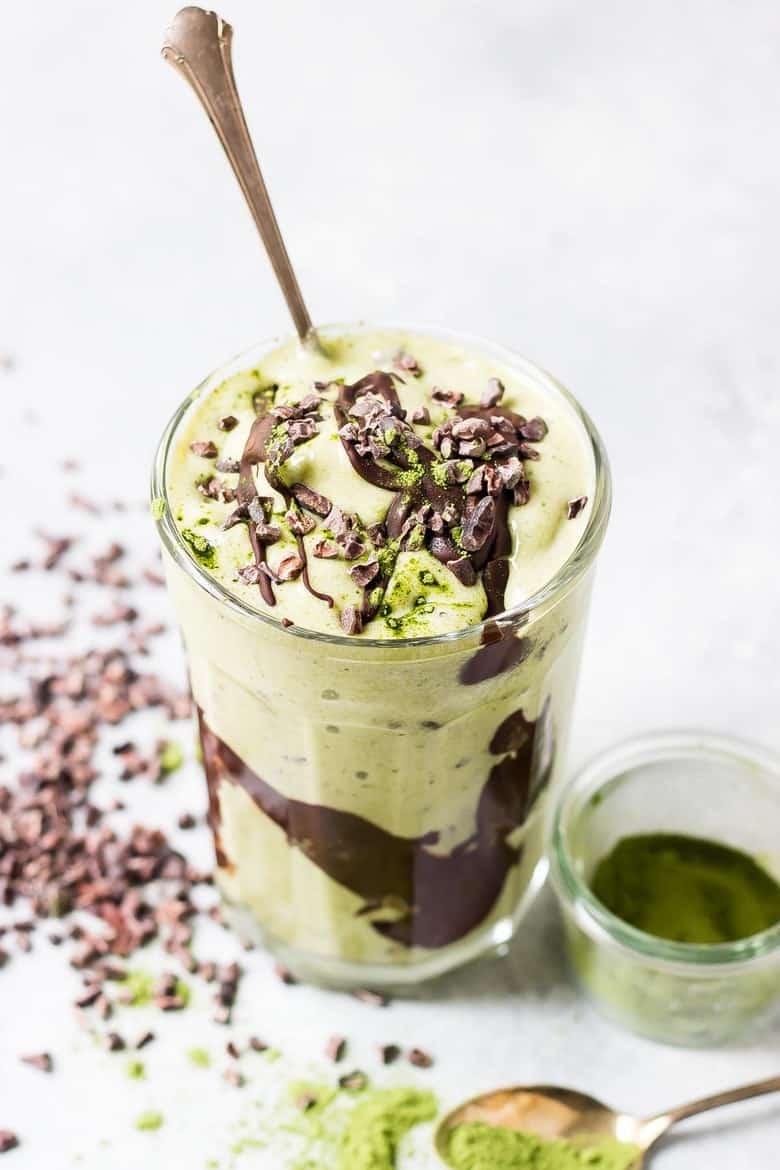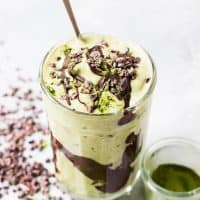 Ingredients
1

banana, frozen

1

small zucchini, frozen

1

cup plant based milk (I like full-fat canned coconut)

Handful of spinach

1

teaspoon matcha powder

1

teaspoon peppermint extract

2

tablespoons cacao nibs + more for topping
Fudge Sauce
Instructions
Melt the coconut oil in a small pot over low heat, turn off the heat and whisk in the remaining fudge ingredients. Reserve 1 tablespoon of the fudge for topping, swirl the remaining fudge into a tall glass.
For the shake add all of the ingredients except the cacao nibs to a blender and blend on high speed until creamy and smooth. Pulse in the cacao nibs and pour the shake into the glass. Top with the reserved fudge and extra cacao nibs.
by Lauren