I thought that I would crave bread when we decided to go Paleo. Maybe it's the fact of knowing that I have a gluten sensitivity makes be shun all things bread. I crave sugar more than anything and it's becoming a problem. See, I can make a ton of decadent desserts that are technically Paleo but that doesn't mean they're healthy. And that's what I've been doing lately.
We went to this awesome Paleo cafe in Knoxville, TN last week and they had the best brownies I've ever had in my entire life. I made a chocolate torte for Thanksgiving that you would think had 10 cups of sugar in it. I found a gluten and dairy free bakery in Knoxville that had the best cherry cupcakes I could possibly imagine. Too. Much. Sugar.
So I'm taking a break from sugar. Squeaky clean Paleo if you will.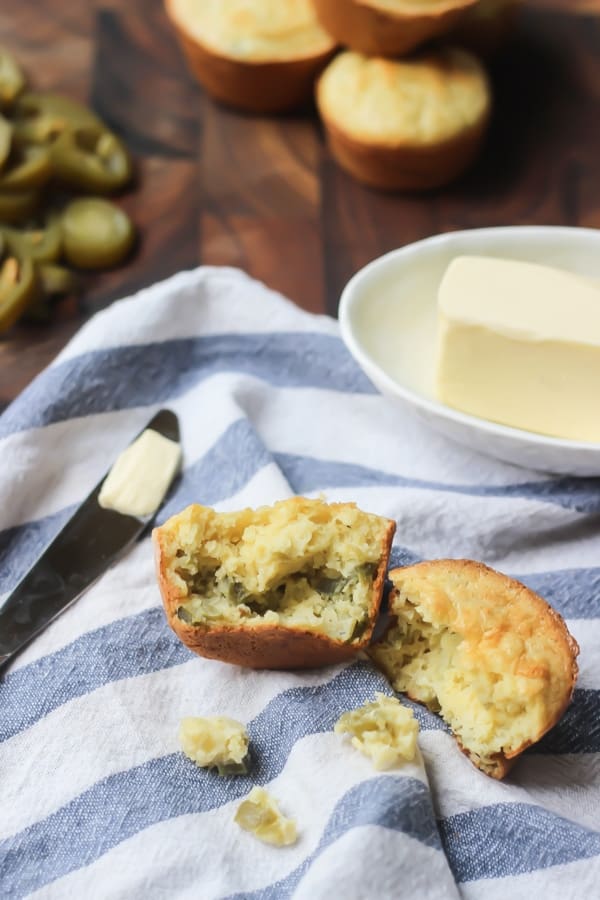 Sometimes having a piece of bread with dinner just makes sense. Like with soup to sop up all the leftover goodness still clinging to the bowl. This recipe for Paleo Jalapeño "Cornbread" Muffiins is adapted from Lexi's Clean Kitchen's recipe for Paleo Sandwich Rolls. It's absolutely awesome and super customizable. I've omitted the jalapeños and made mini slider buns out of them and I've also subbed butter for coconut oil and added chocolate chips for a breakfast muffin. Play around with these and see what you can come up with. The texture is spongy and light just like bread should be.
These babies can be kept for 2-3 days so feel free to double or triple the batch. I made a triple batch on Thanksgiving and they were a hit! Even the folks who think anything gluten free is disgusting loved them! I didn't tell them they were Paleo and they had no clue. I love how the almond meal has a bit of a grainy texture like cornmeal which reminds me of cornbread.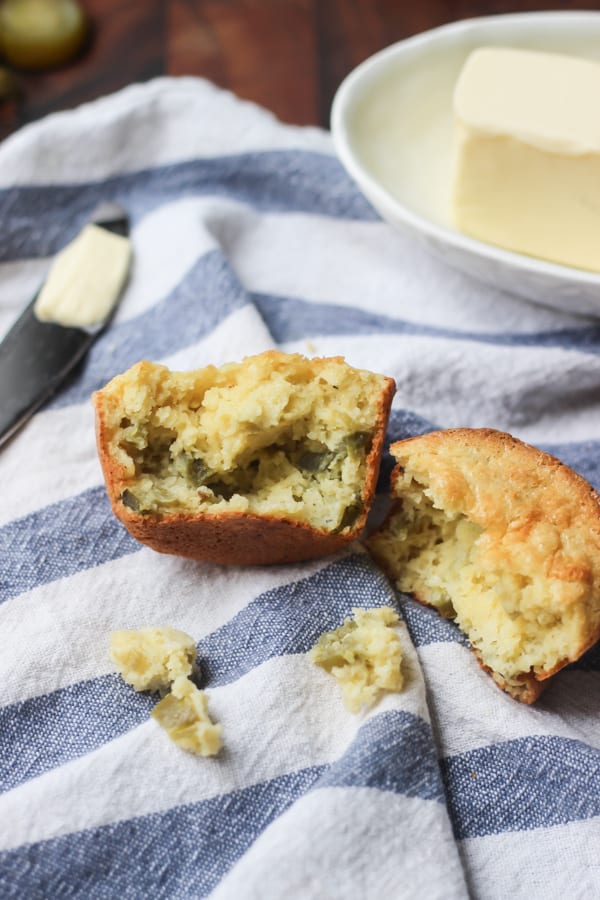 Do you have any ideas for these muffins? Leave your ideas in the comments, I'd love to hear them!
Paleo Jalapeño "Cornbread" Muffins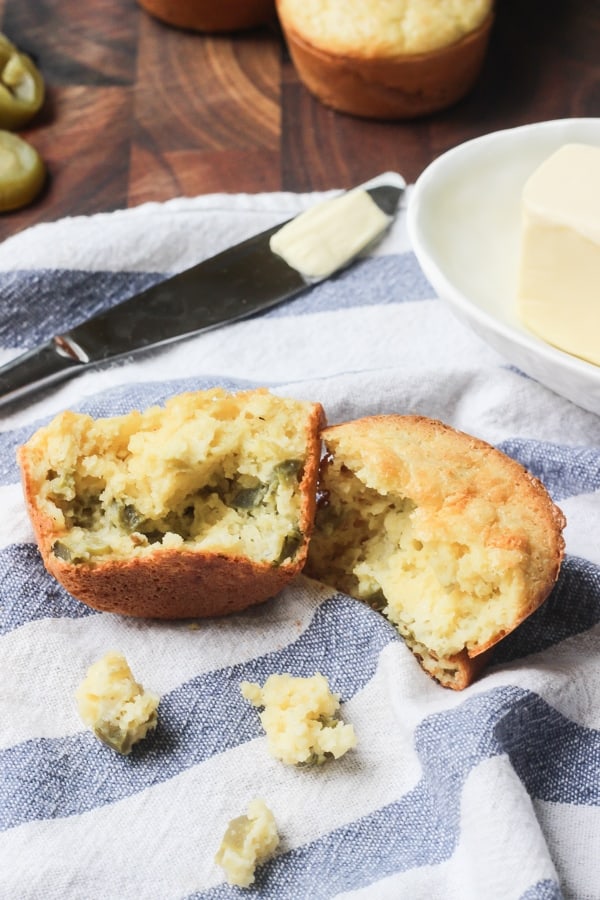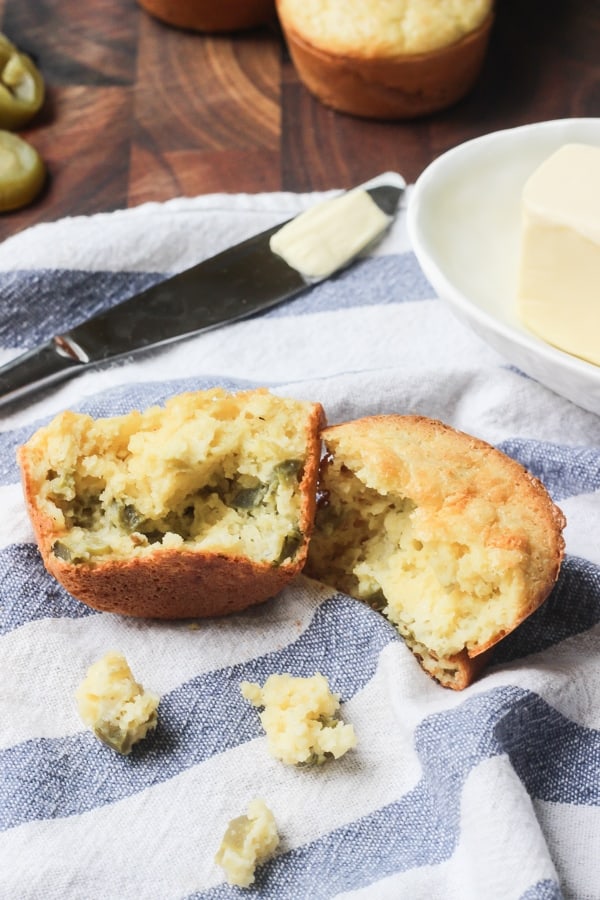 Ingredients
1/2

cup blanched almond flour

1/2

cup tapioca flour

2

eggs

1

tablespoon butter, melted

1/4

cup unsweetened apple sauce

4

oz pickled jalapeños, chopped (more or less depending how hot you want them)

1

teaspoon baking powder

pinch of salt
Instructions
Preheat oven to 400°.
Mix all ingredients together in a medium bowl just until combined with a whisk.
Grease a muffin pan with a little olive oil and divide mixture among 4 or 5 spaces.
Bake for 20 minutes or until tops are a nice golden brown and a toothpick comes out clean when inserted into the middle.
by Lauren