This Paleo Edible Cookie Dough tastes JUST like the real thing. I mean exactly like the real thing.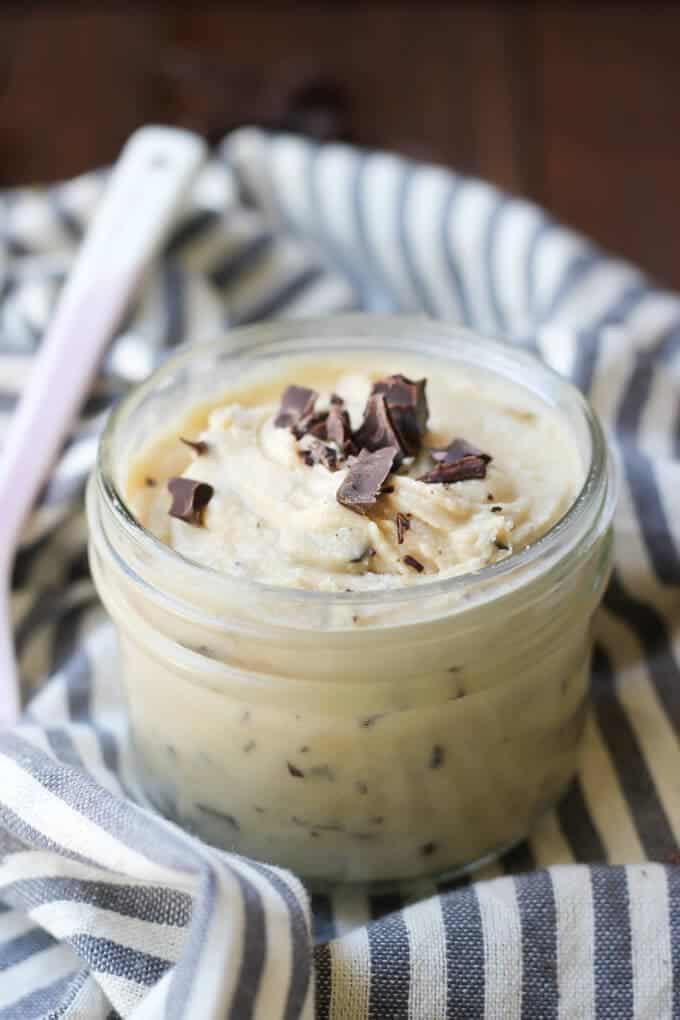 Sometimes you just need something sweet but let's face it…Paleo treats aren't that cheap to buy or to make and usually I just want a bit of it and not a whole pan of brownies or batch of truffles. Alex came up with a brownie batter (it's really just chocolate pudding that tastes like brownie batter) a few weeks ago and that's been a nice treat every now and again but a few days ago I was craving cookie dough like whoa. I figured I'd throw some ingredients together and see how it turned out and if it was terrible I didn't waste much since I was only making one serving.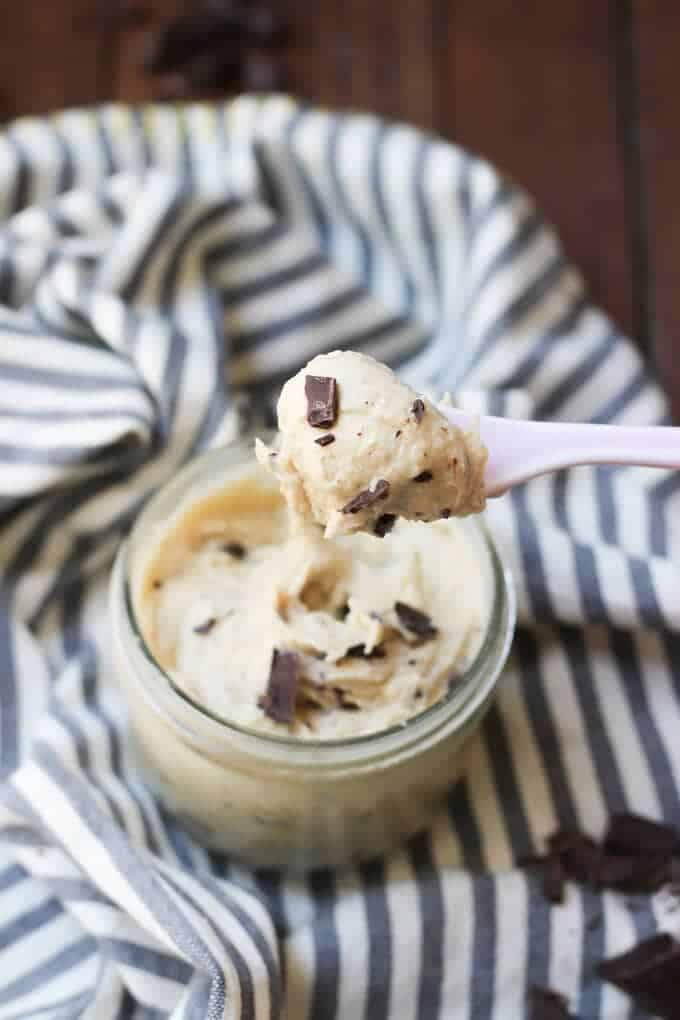 One taste of the cookie dough and I was floored. Like absolutely in shock that this 2 second concoction tasted exactly like real cookie dough. If you had given me this two years ago before I had any clue what Paleo was I wouldn't have known any difference in it versus the toll house cookie recipe that sits on the back of a Crisco can. One bite and it took me straight back into the kitchen with my mom when I was little scooping cookie dough out of the bowl with my fingers when she wasn't looking.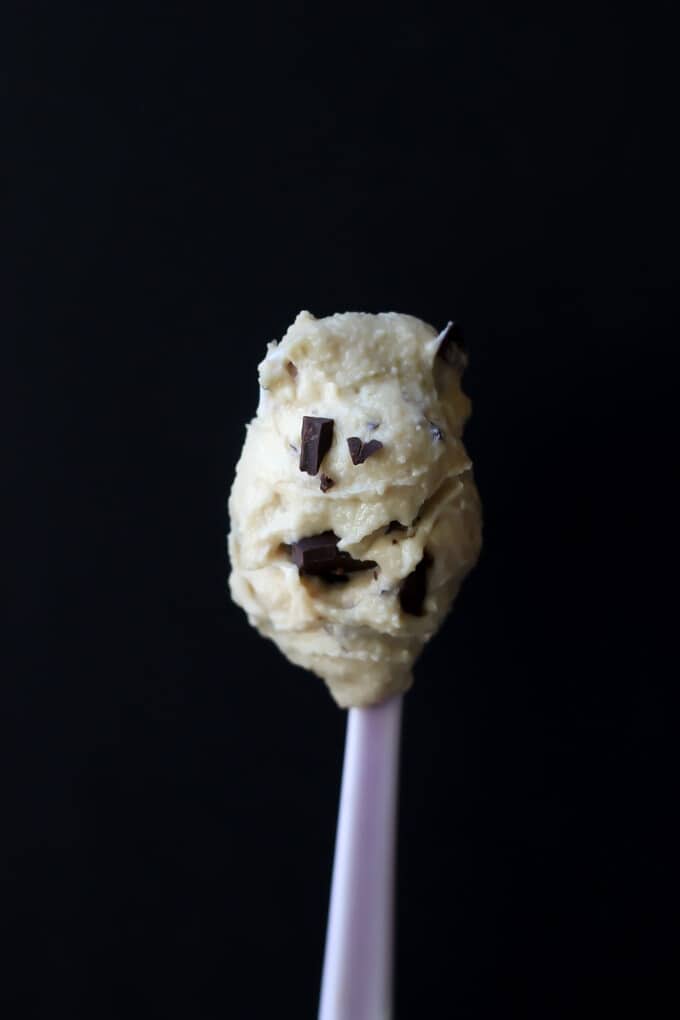 I immediately ran into the living room to make Alex taste it and his eyes lit up. He couldn't believe it either. This is by far the most surprised I've been with a recipe. No granulated sugar, no white flour and no milk and it still taste like the cookie dough we all know and love. Turns out you really can have your cake and eat it too.
A few simple ingredients and 2 minutes is all you need. Simply throw all of the ingredients into a food processor and let it go for a minute until creamy. While this is Paleo it does have butter in it. I know some people still don't eat butter so maybe try using solidified coconut butter or oil and see how it turns out. If you do let me know! Also, I'm not sure how this would set up in the fridge since I have absolutely no self control and we've promptly inhaled it the whole 4 times I've made it. If I somehow gain some control and decide to chill it I'll update the post and let you know how it does. For now though I'll settle to enjoying the entire batch with Alex while watching The Newsroom and sipping one of these.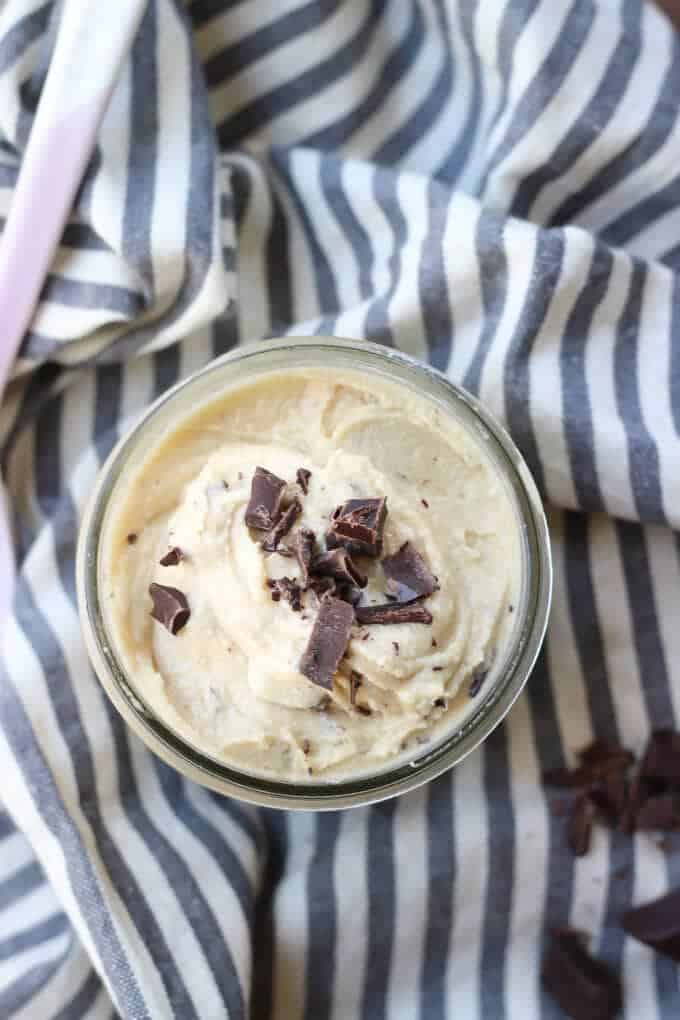 P.S… This awesome cookie dough is now used in my Cookie Dough Paleo "Cheesecake" that's complete with a brownie crust! Check it out!
Paleo Edible Chocolate Chip Cookie Dough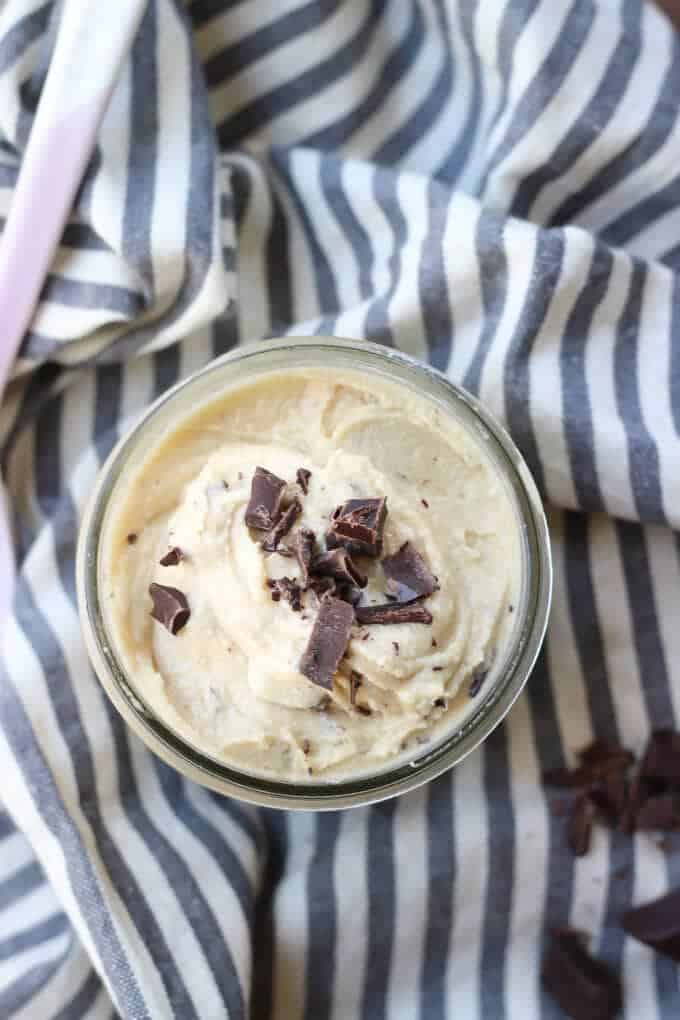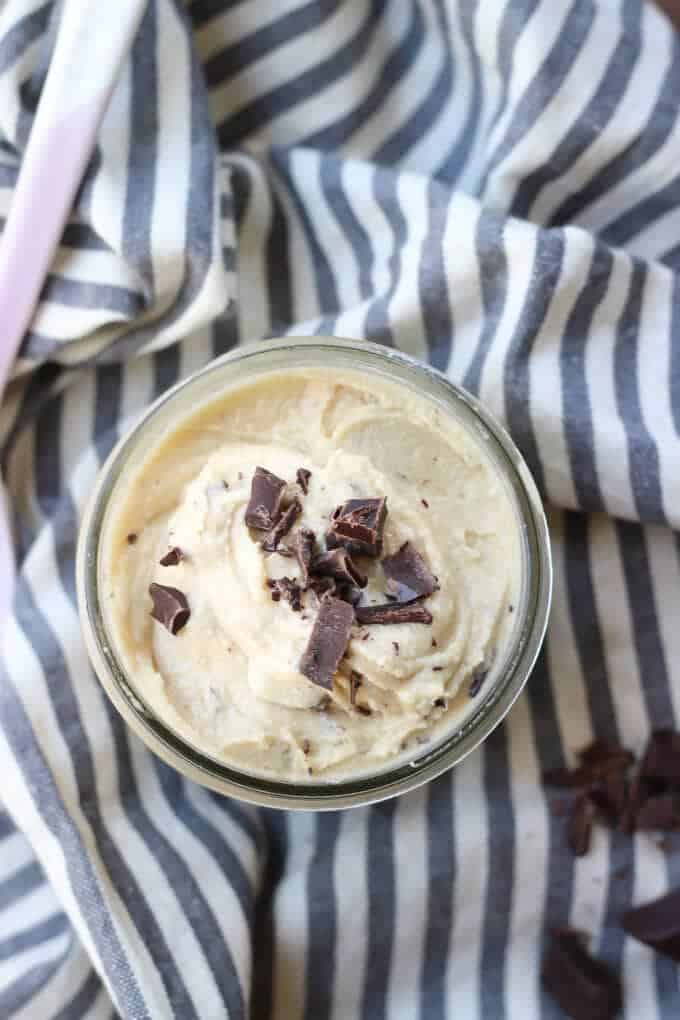 Ingredients
1/2

cup packed almond flour

1/4

cup tapioca flour

5

tablespoons cold unsalted grass-fed butter

2-3

teaspoons honey, to taste

3/4

teaspoon vanilla

1

ounce chopped dark 85% chocolate

Generous pinch of sea salt
Instructions
Combine all ingredients (except chocolate) in a blender and blend until smooth. Taste and see if you need a bit more honey, vanilla, or salt depending on your taste. If you do just add a little bit at a time until you're satisfied. Stir in the chocolate and enjoy!
by Lauren
Recipe Notes
*I use a wildflower honey that's a bit milder than normal honey so the flavor isn't so pronounced.