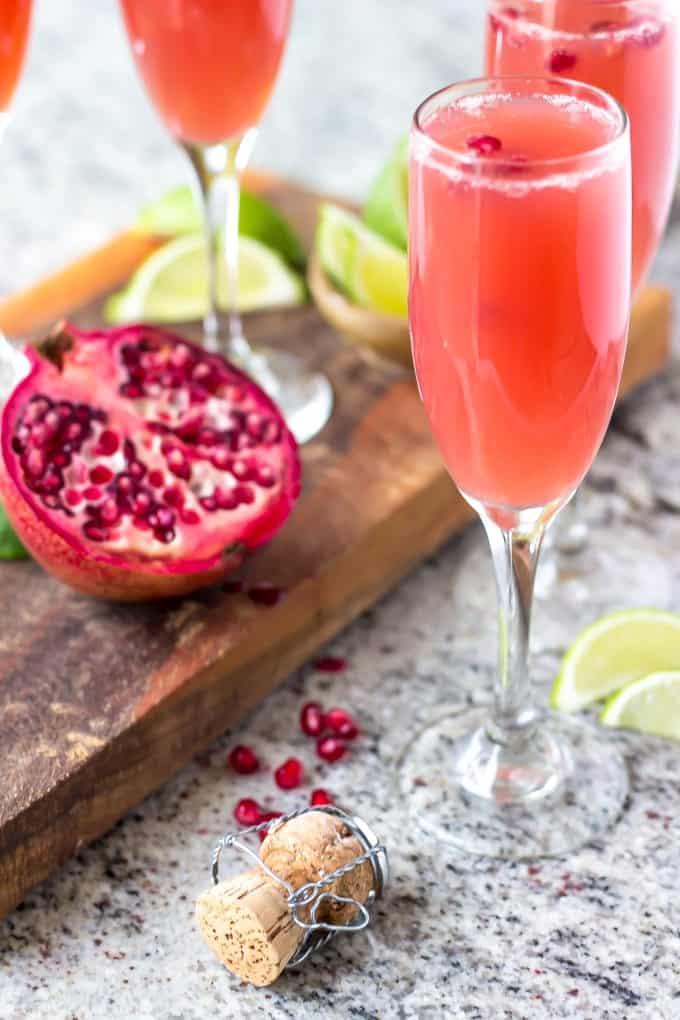 Happy New Year's Eve! I have the perfect last minute cocktail for you today! These Mexican Pomegranate Mimosas only have a few simple ingredients and would be perfect for all of your brunch festivities tomorrow!
Do you do brunch on New Year's day? Every year growing up we would have an all-out brunch to celebrate the new year but as I've gotten older and family has come and gone that tradition has fallen to the wayside. Alex is working this year so I'll probably be working too but I bet work would be even more enjoyable with one of these in hand. Luckily I work from home so there would be none the wiser 😉
When trying to come up with a tequila AND champagne cocktail I knew I want it to be vibrant. I ultimately thought of using blood orange juice but they're not in stock yet at my local grocer. So then I thought about grapefruit but I just wan't feeling it so when I ran across some gorgeous pomegranates I knew they'd be perfect!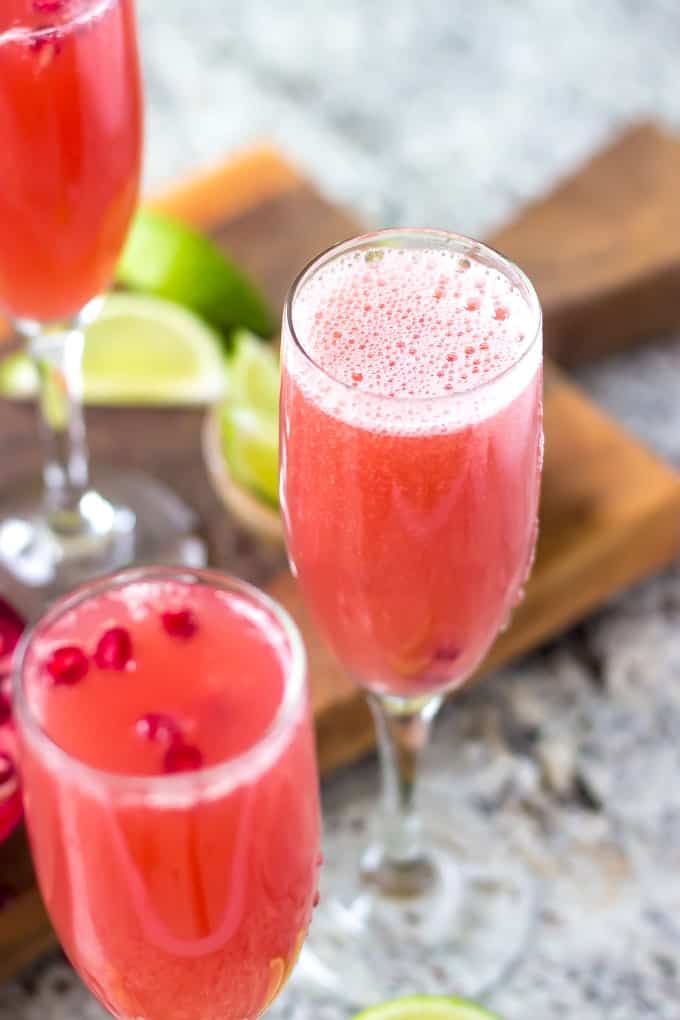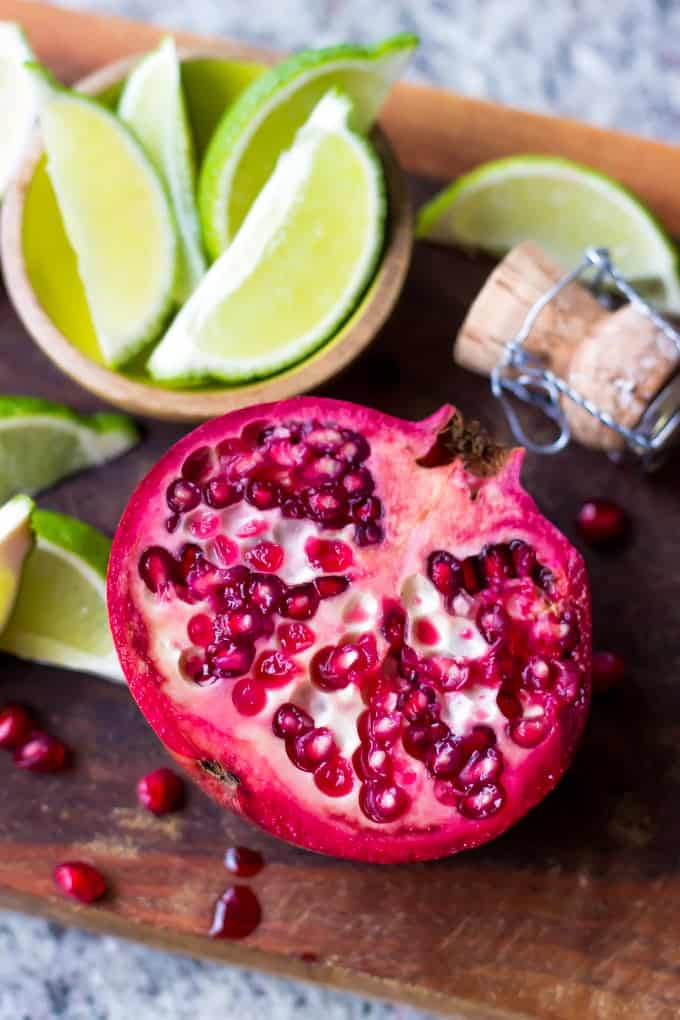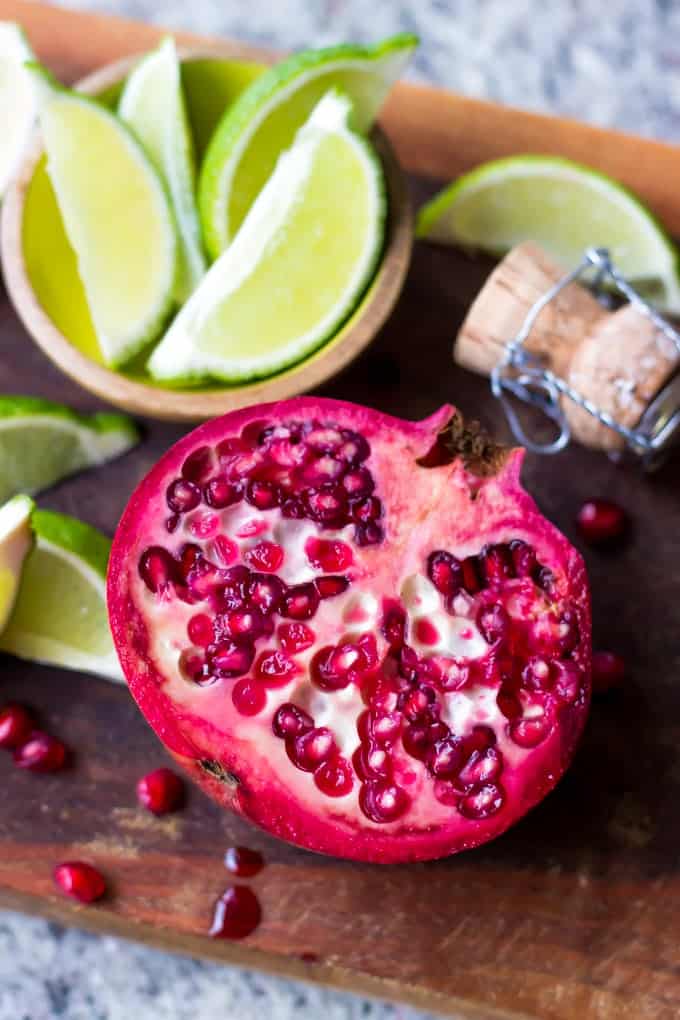 I used pre-bottled pomegranate juice in these along with some fresh arils for garnish. I love the little crunch they add!
I've written the recipe one one cocktail because that's just how I roll. I find it's easier to scale up than down. If you're making these for a crowd it should be super easy to convert the recipe.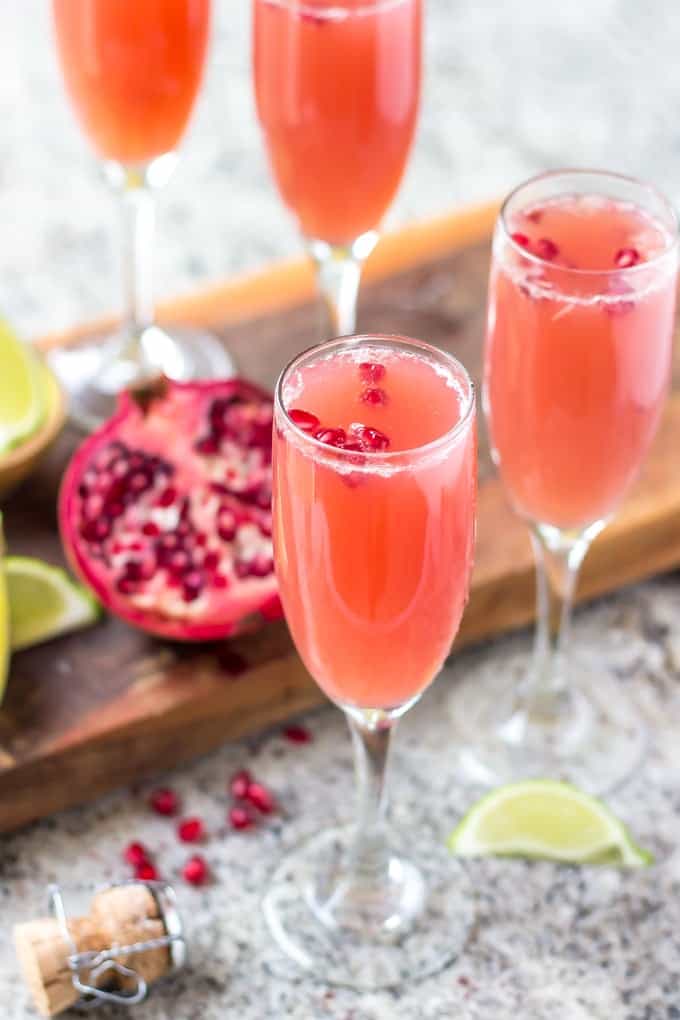 Mexican Pomegranate Mimosas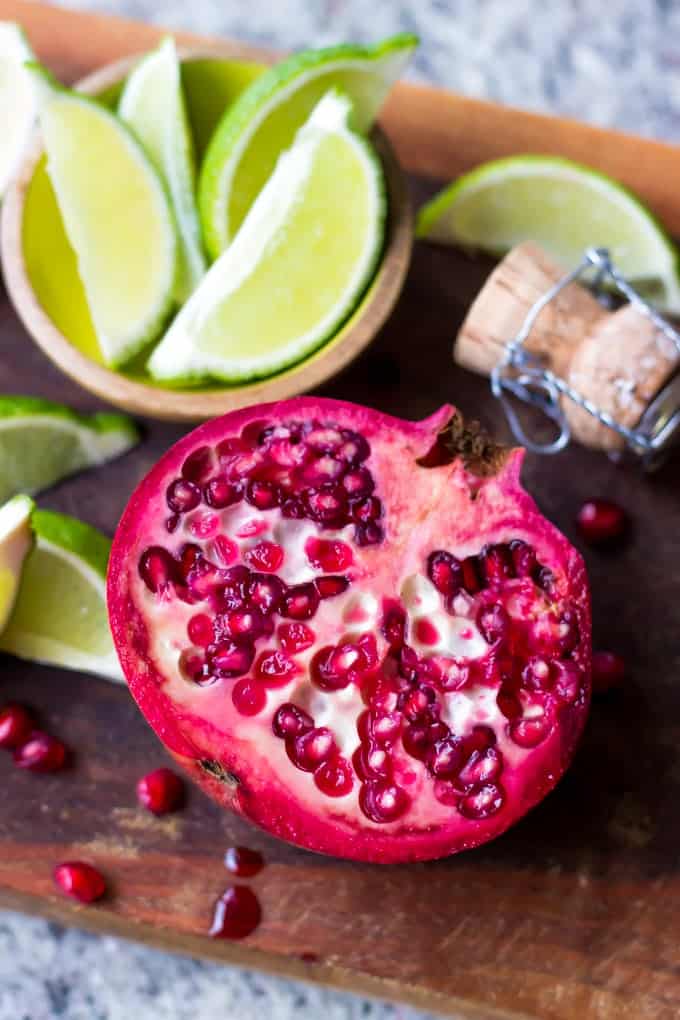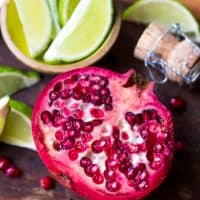 Ingredients
1

ounce orange juice

1

ounce pomegranate juice

.5 ounce lime juice

1.5

ounce tequila blanco - 100% agave

2

ounces champagne

1/2

teaspoon agave, (optional)

Pomegranate arils, (optional)
Instructions
If using the agave shake vigorously with the orange juice to combine. If using the arils place 4-5 in the bottom of the glass. Pour the orange juice into a standard 6 ounce champagne flute and top with the pomegranate juice, lime juice, tequila, and champagne.
by Lauren