When I was little the only thing I would order at Mexican restaurants was rice. No tacos, no burritos, no enchiladas, basically no fun but I did LOVE the rice. Even though I still eat rice on occasion I wanted to make a lower carb version with cauli rice for those of you who don't tolerate grains at all. Enter this delicious and EASY Mexican Cauliflower Rice recipe.
I've been making this recipe for a few months. It's a delicious base for taco bowls or as a side to any Mexican inspired dinner. Bonus points if there's margaritas involved. This time around though I got a little help with Trader Joe's Organic Riced Cauliflower.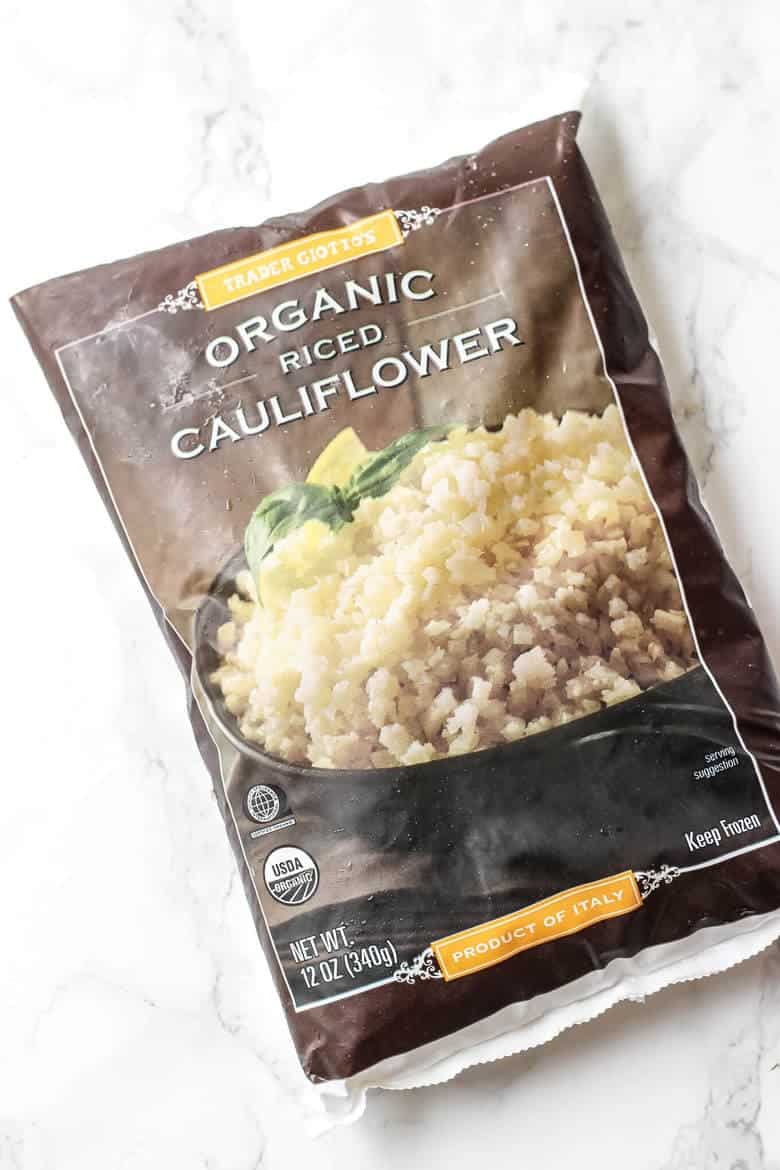 Do you have a TJ's near you? If you do you need to stock up on this gem FAST. When it first hit shelves months (has it been a year?) ago I quickly took a trip to Asheville to grab a few bags and they were out. I figured it would be back in stock in a week or so and since I'm in Asheville multiple times a month I would just pick some up then. Wrong.
They've been out FOR-EVER. Until last week when I spotted a fully stocked freezer of bags. I threw two in my cart and then rationale took over and I grabbed 10 more. That's rational right?
Let's just say I've loved having cauliflower rice ready-to-go without destroying my kitchen. I can't be the only one who ends up with cauliflower everywhere when I make it right? All I have to do now is open a bag. Sometimes convenience totally beats homemade.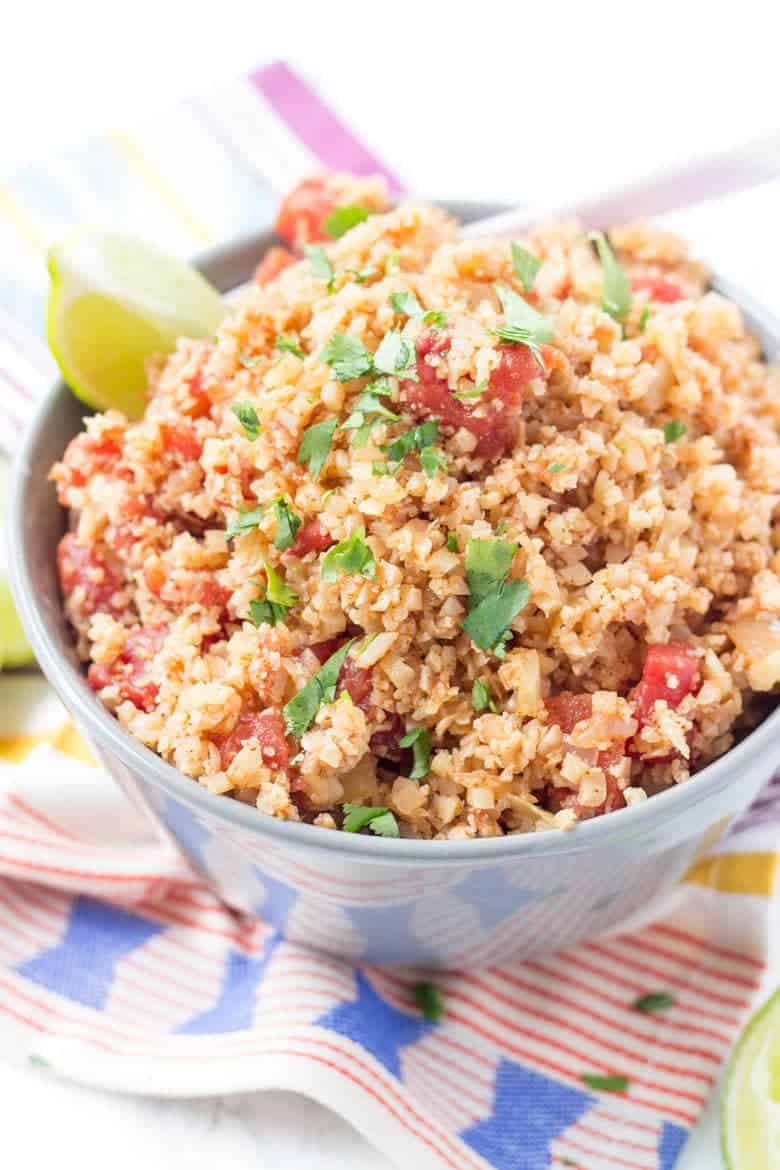 I'll be back in Asheville this weekend, twice actually, and I plan to stock up even more if they're not out. I'm not holding my breath though.
OK, back to this rice. Seriously, it's the easiest side dish to throw together. I simply sauteed a bit of onion and garlic in a little oil, stirred in some spices, and then added the "rice". After the rice had thawed and crisped up I added in the crushed tomatoes. You can add as much or as little tomato you want but I like a full 14.5 ounce can. I am a tomato freak though so go by your taste!
Time for some enchiladas and margaritas!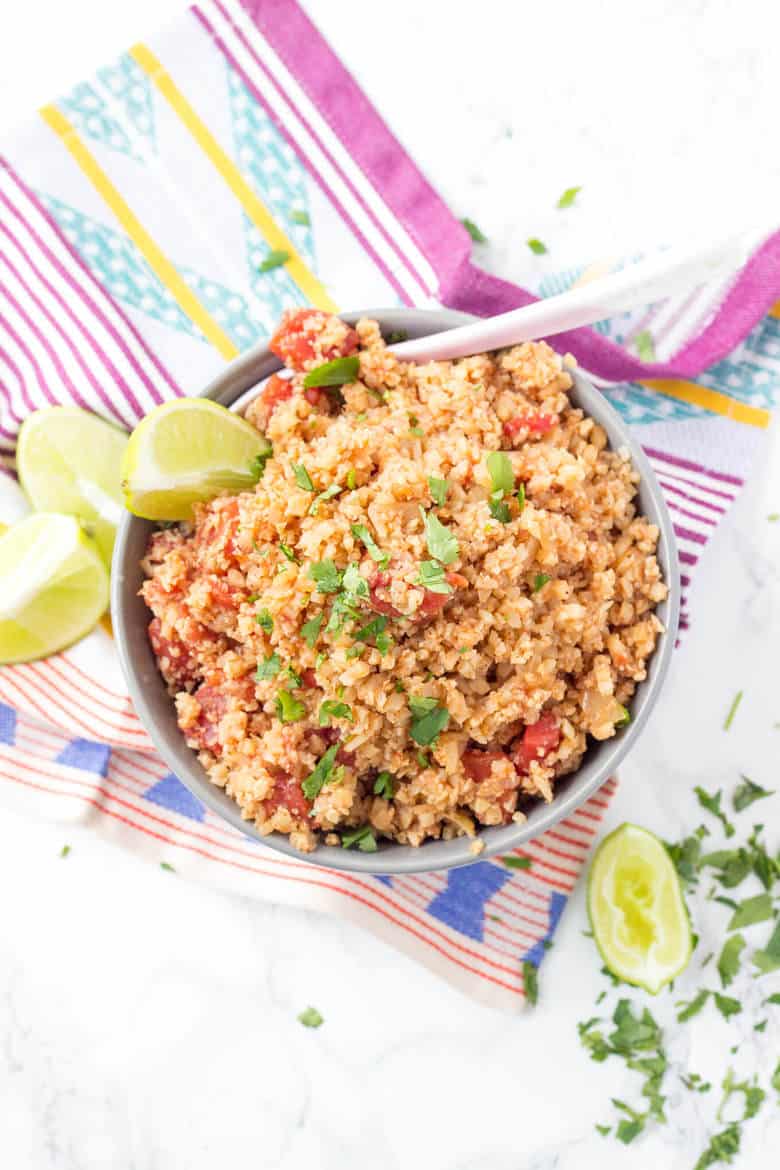 Mexican Cauliflower Rice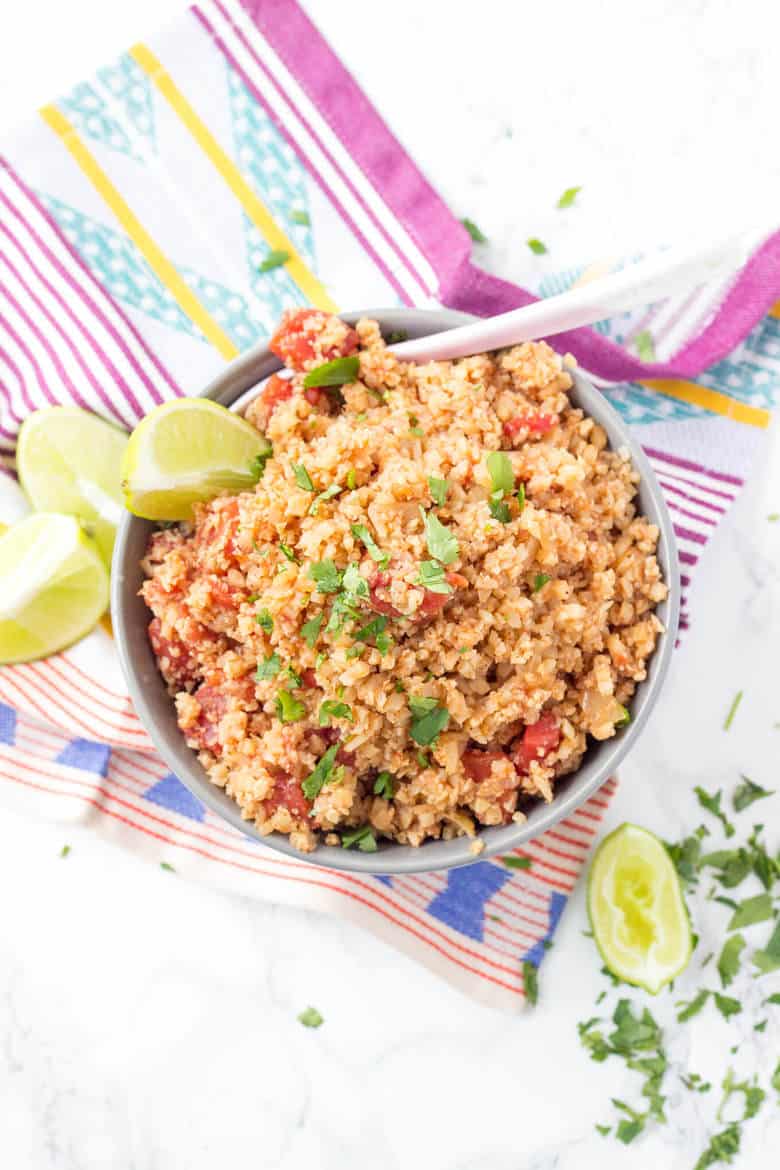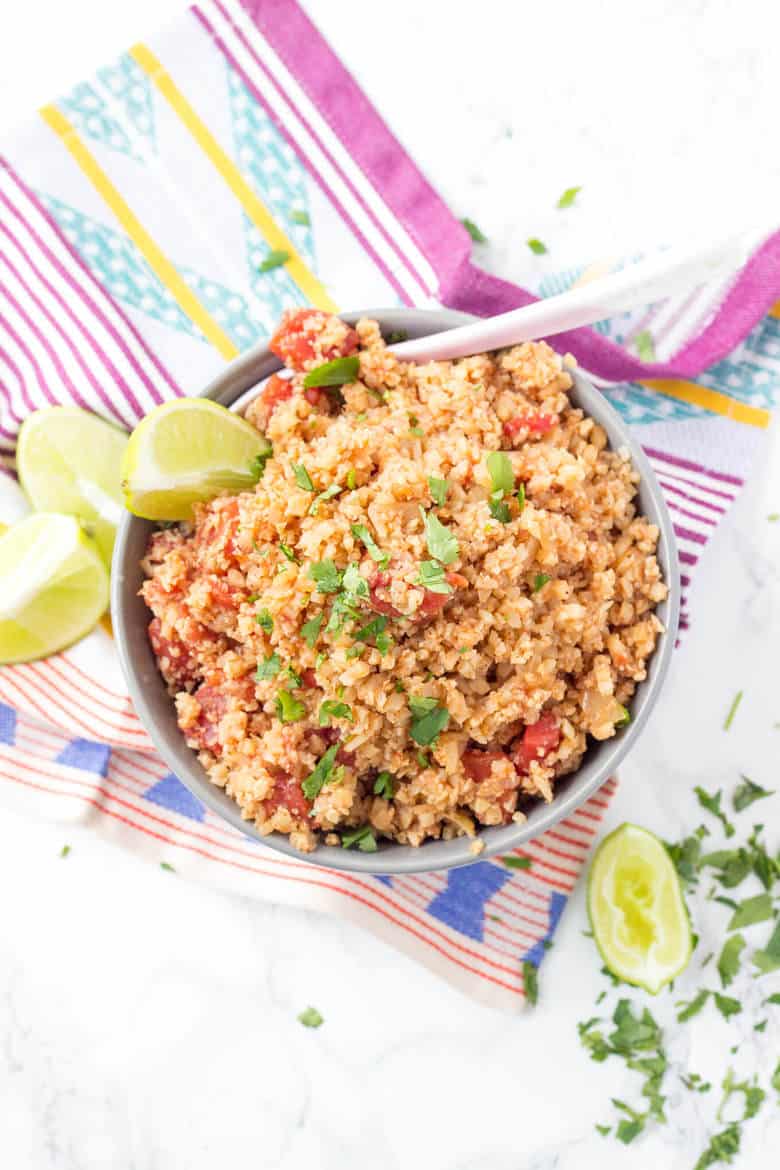 Ingredients
1

tablespoon olive oil

1/4

white onion

1

clove garlic

1

tablespoon chili powder

1

teaspoon cumin

1

lb cauliflower rice (about one very large head)

1

(14.5 oz) can crushed or diced tomatoes

Salt, to taste
Instructions
If you plan to rice the cauliflower yourself trim of the greens and cut into sizes that will fit into your food processor. Pulse until it resembles a rice like texture.
In a large skillet heat the oil over medium high heat. Add in the onion and garlic. Saute for 2 minutes until soft but not browned. Sprinkle in the chili powder and cumin. Stir until fragrant, about 30 seconds.
Add in the cauliflower and stir letting it crisp up and any moisture evaporate. About 5 minutes. Add in the tomatoes and stir to combine. Taste for salt and add as needed. Sprinkle with cilantro and a squeeze of lime just before serving.
by Lauren