This Matcha Ice Cream is made within minutes with a blender. All you need is a banana, matcha powder, coconut milk, and some pistachios for topping!
The banana ice cream craze has long past come and gone but that doesn't mean I'm still not playing around with making ice cream magically appear from blending up a banana. No, I'm just making it more fun.
This green treat is made with 4 simple ingredients each with their own health benefit:
banana – great source of potassium, vitamin b6, fiber, and antioxidants like dopamine and catechins
matcha – very high in antioxidants, EGC's (also a catechins), boosts metabolism + increases energy, and has L-Theanine which also boosts dopamine
coconut milk – great source of fat and lauric acid as well as b vitamins
pistachios – vitamin b6, thiamine, phosphorus, magnesium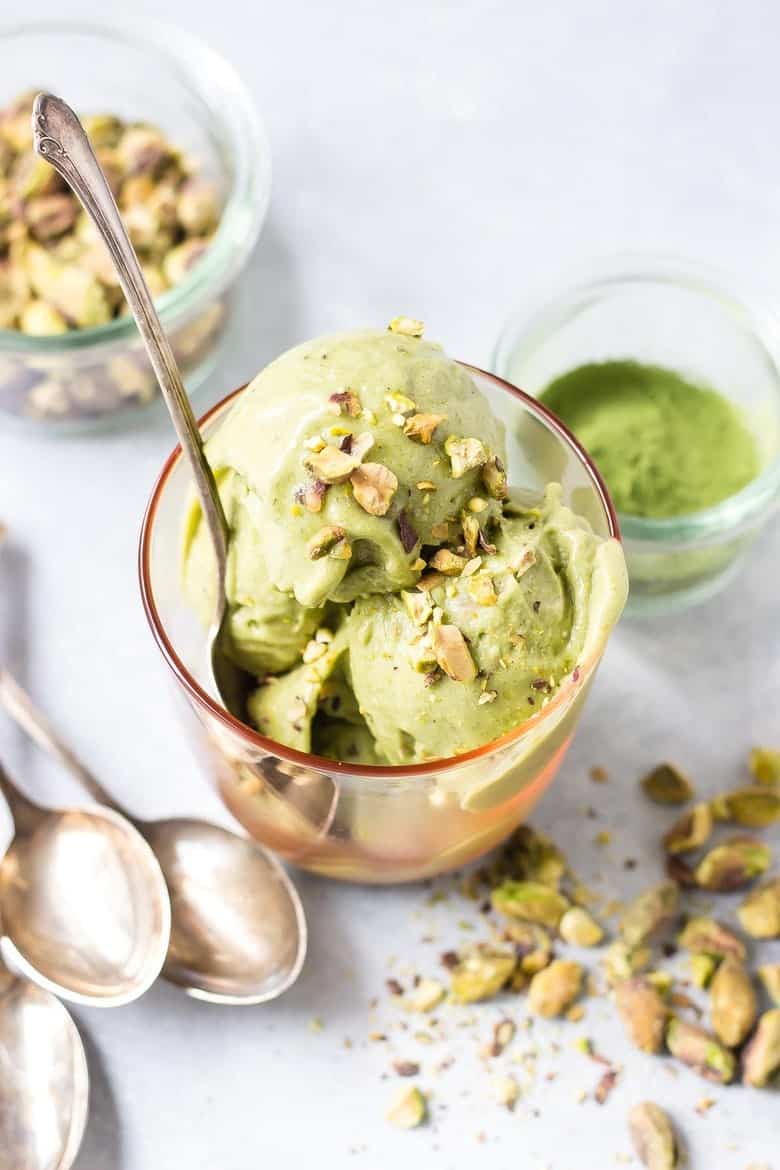 Basically this matcha ice cream packs a great nutritional punch. I love how refreshing it is without being heavy and overly sweet like regular ice cream, and if you're thinking that it will just taste like banana think again. It has a strong green tea flavor that's won't be missed.
Also, don't skip the pistachios! I used a roasted + salted variety and I love the salty + crunchy punch it adds.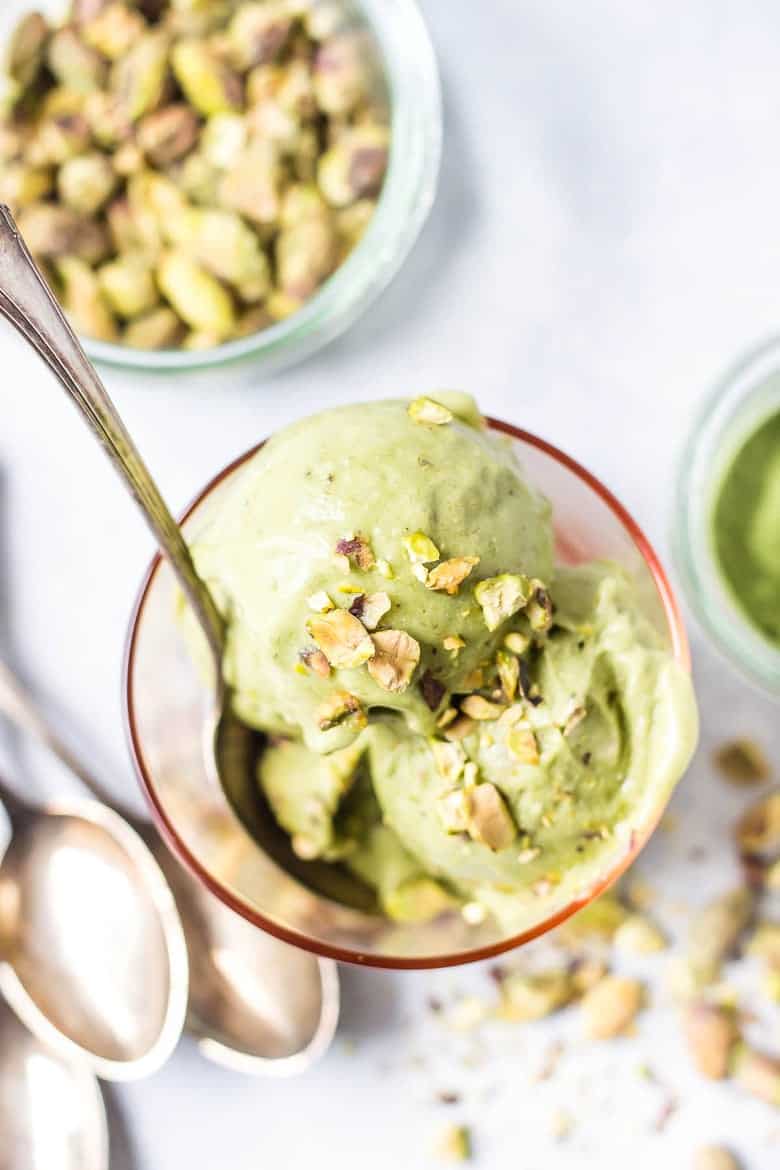 Matcha Ice Cream with Pistachios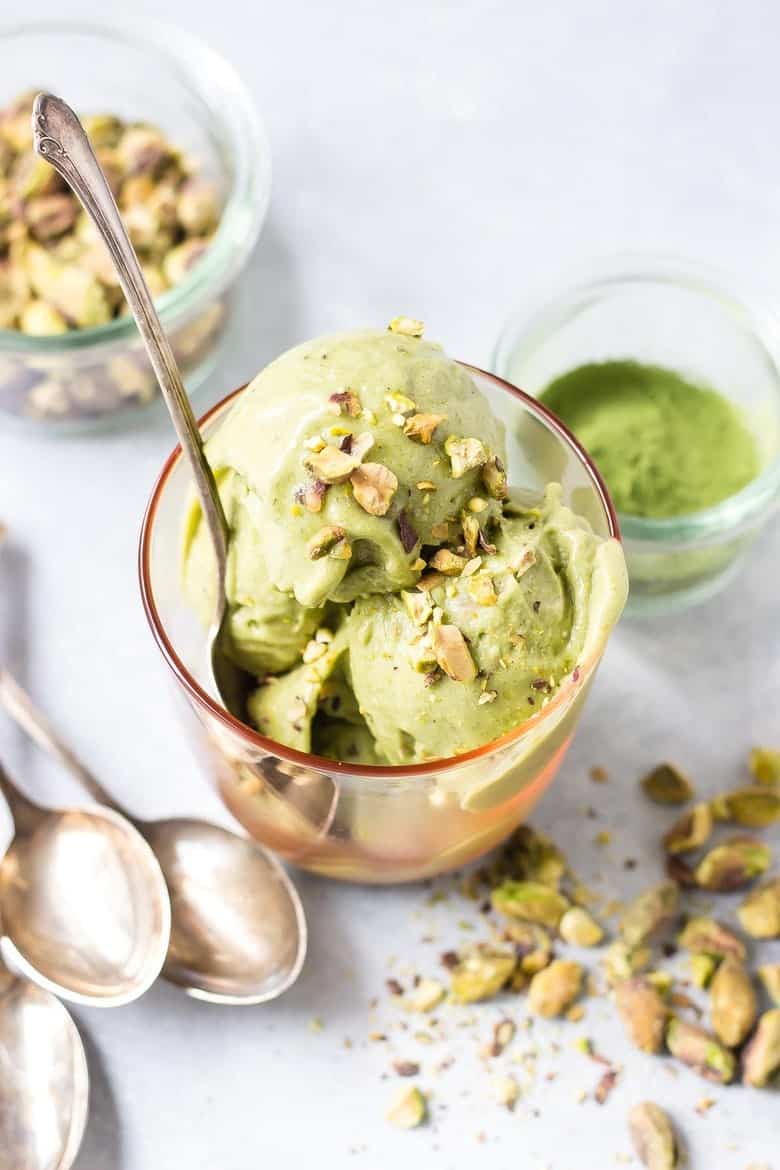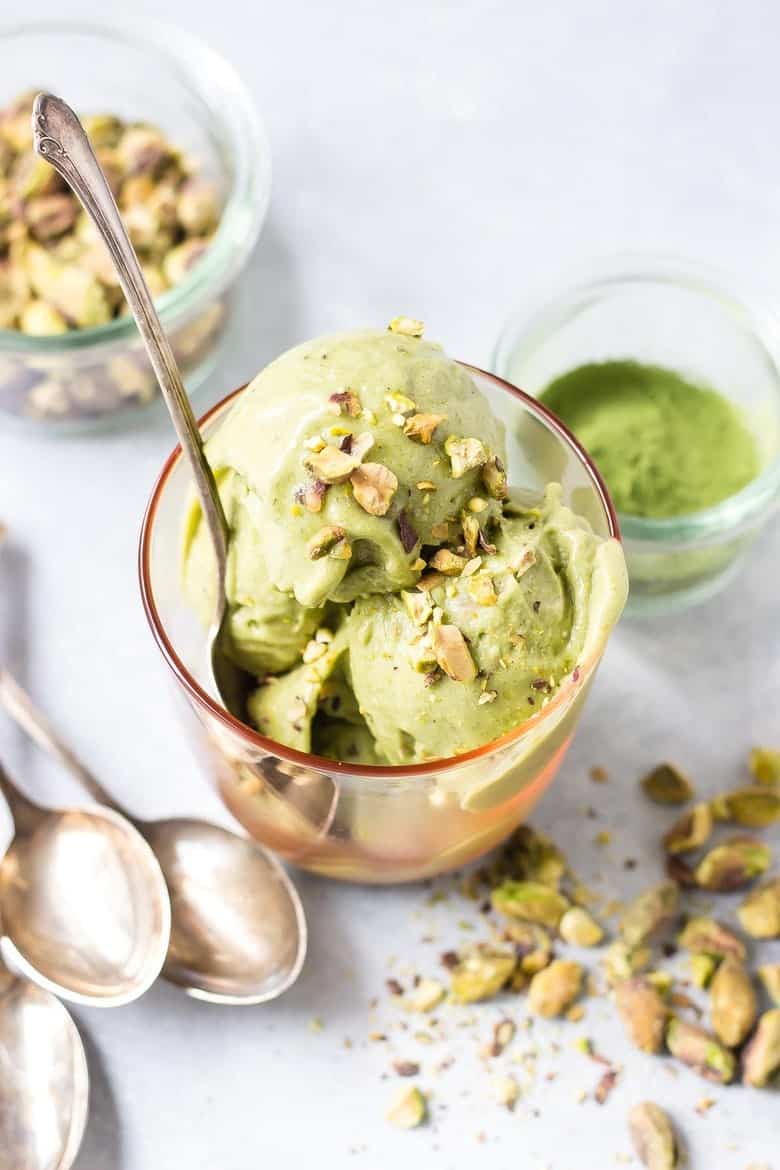 Ingredients
2

bananas, frozen

2

teaspoons matcha powder

1-2

tablespoons coconut milk

3

tablespoons roasted and salted pistachios, crushed
Instructions
Add the banana, matcha powder, and coconut milk to a high speed blender and blend until smooth. If it's too thick add additional coconut milk. Top with pistachios before serving.
by Lauren