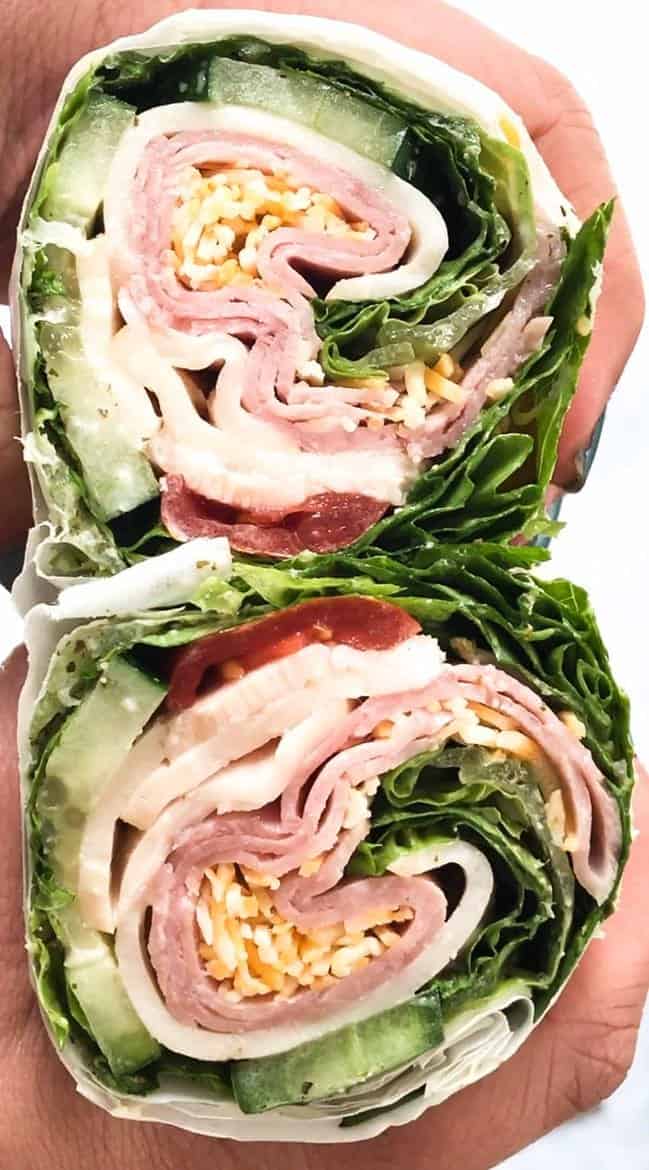 While this isn't a recipe per say it IS a tutorial on how to make a sturdy lettuce wrap at home just like you would grab at any legit sandwich shop. Used to when I would try making lettuce wraps at home they just wouldn't hold together and would end up falling apart after a bite or two. Not any more!
With this quick tutorial you'll see how to wrap the lettuce using parchment paper to create a tightly bound wrap. You can use whatever fillings you like and if you're using a bunch of fillings just be sure to use a few extra lettuce leaves for coverage!
A few key takeaways:
Roll the wrap like you would a sushi roll pulling the parchment up and out as you fold it over so you're not tucking the paper into the wrap…make sense?
Layer the sauce in first so it's covered and doesn't run off or out.
To eat just pull the paper off a little at a time.
If you're traveling with these you may want to use aluminum foil so it can be tightly close on the ends until ready to eat!
You can use any sturdy lettuce or greens, I like romaine lettuce or swiss chard.