Happy Monday! I know I know Mondays are terrible. Hopefully this honey glazed prosciutto wrapped chicken will lift your spirits a bit! It's one of those recipes that takes absolutely no effort and turns out delicious. Perfect for Mondays.
Can we just talk about Christmas for a second? It's like two weeks away. Am I the only one who still hasn't done any shopping or even put the Christmas lights on the house yet?? I think at this point I'll just give up on the lights. Procrastination is my middle name. I think that's why I like this dish so much. It takes absolutely no planning.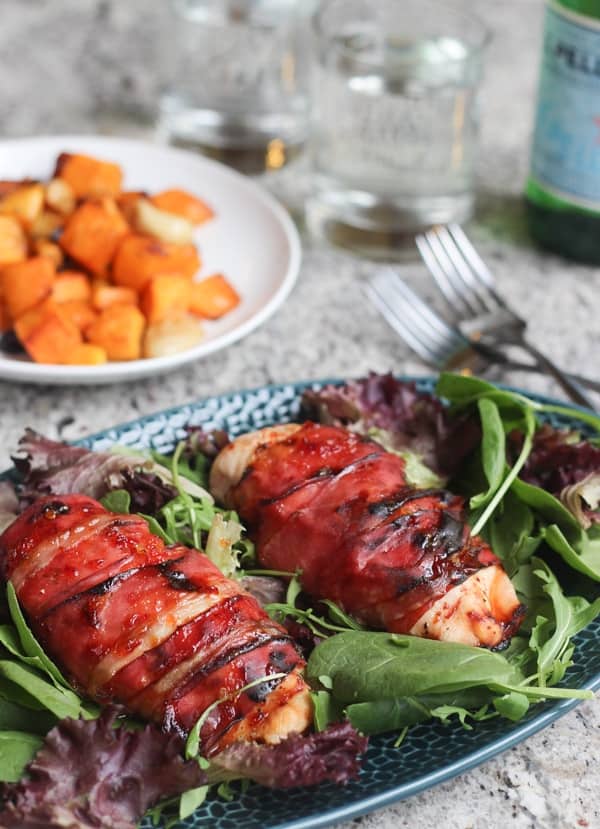 I served the chicken with a quick garlic roasted butternut squash which will be on the blog later this week! It's another super quick and easy recipe that can easily cook right along with the chicken, on the same pan and everything.
I used the most awesome honey for this dish. Alex and I stopped into the Bee Charmer in Asheville this past week and picked up a jar of Wildfire Honey. It's chili infused and 100% delicious. I could eat it by the spoonful. You can buy it online if you want…which you should or you can recreate it with the recipe below.
I'm loving the no nonsense recipes. Don't get me wrong, I absolutely adore sinking into the kitchen with a recipe that's a billion lines long and so intensive I drown out the world for the entire day. But let's get real, no one has time for that on a daily basis. What you do have time for are healthy nutritious meals that can be on your table in no time, that don't use a ton of ingredients, and that your whole family will love.
That's what Wicked Spatula is all about. As you've probably noticed, in the last few months Alex and I have turned our eating habits completely Paleo. There's still non Paleo recipes on the site which I don't plan taking off mainly because I'm really proud of a lot of them. In time I'll change the menu options to reflect the non Paleo recipes but for now you can find all the Paleo ones listed under the Paleo option in the menu drop down box.
Anywho, the point of that spiel was to let you know about the new Wicked Spatula newsletter! If you're not a subscriber I encourage you to sign up! Instead of getting an email with each and every new post you'll instead get only one email per week. It's a way for me to not drown you in emails, we all get enough already, and still get you all sorts of fun information. The newsletter will have a recap of that weeks posts and a sneak peek into the next week. It will also have resources just for subscribers like exclusive recipes, coupons, inspiration, and more!
If you have any ideas on what you'd like to see in the newsletter I'd love to hear your suggestions in the comments! I hope you enjoy this delicious chicken!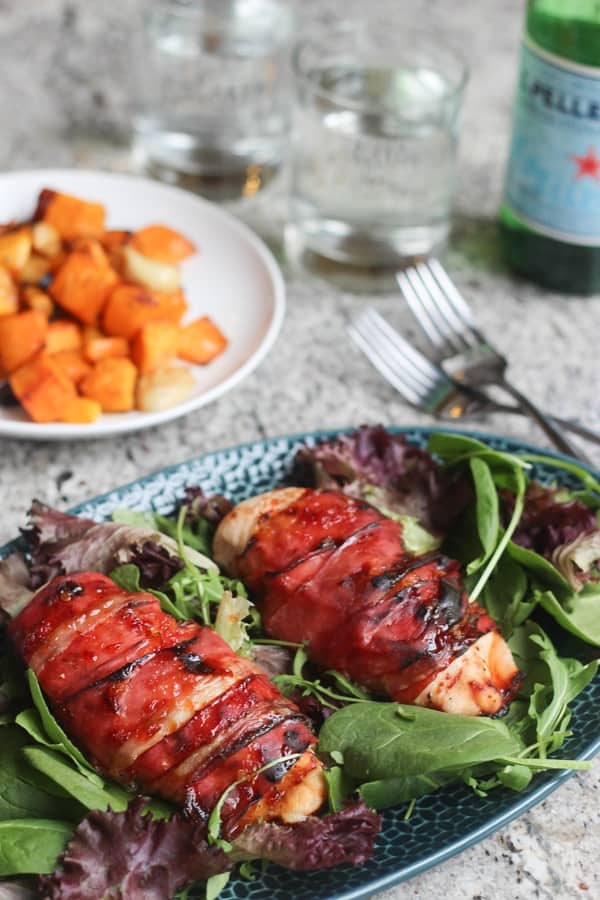 Honey Prosciutto Wrapped Chicken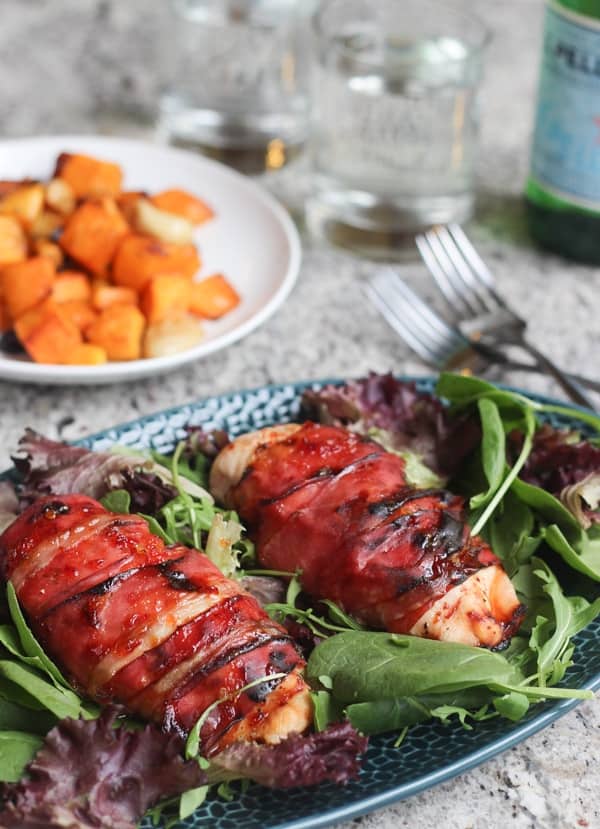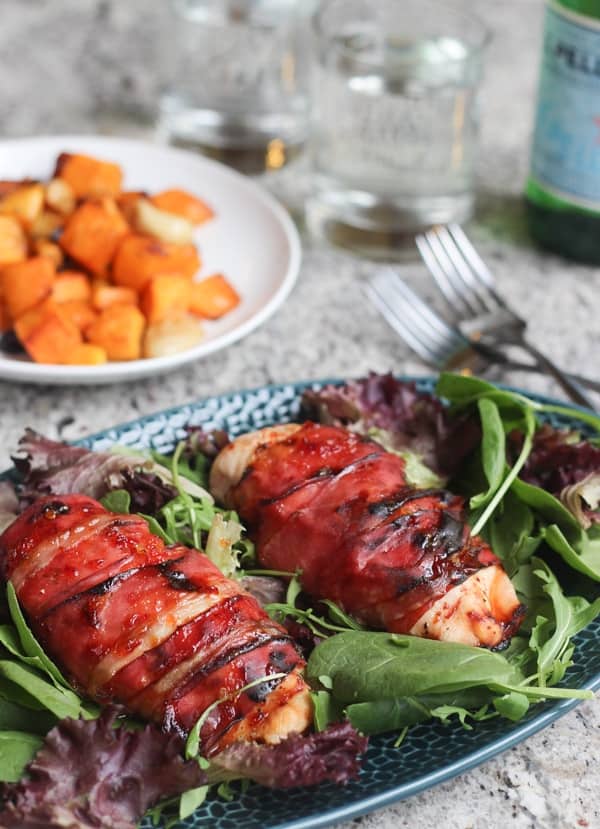 A super easy chicken dinner that comes together in less than an hour.
Ingredients
2

chicken breasts (about 1 lb)

6

slices prosciutto

3

teaspoons honey

1/2

teaspoon red pepper flakes

1

clove garlic, minced

Salt and pepper, to taste
Instructions
Preheat oven to 400°
In a small bowl combine honey, chili flakes, and minced garlic.
Season chicken with salt and pepper, place 1 teaspoon of the honey mixture on each breast. Wrap 3 pieces of prosciutto around each chicken breast and then place the remainder of the honey over the top.
Bake for 30-40 minutes or until chicken is cooked through and the juices run clear when poked with a fork.
by Lauren