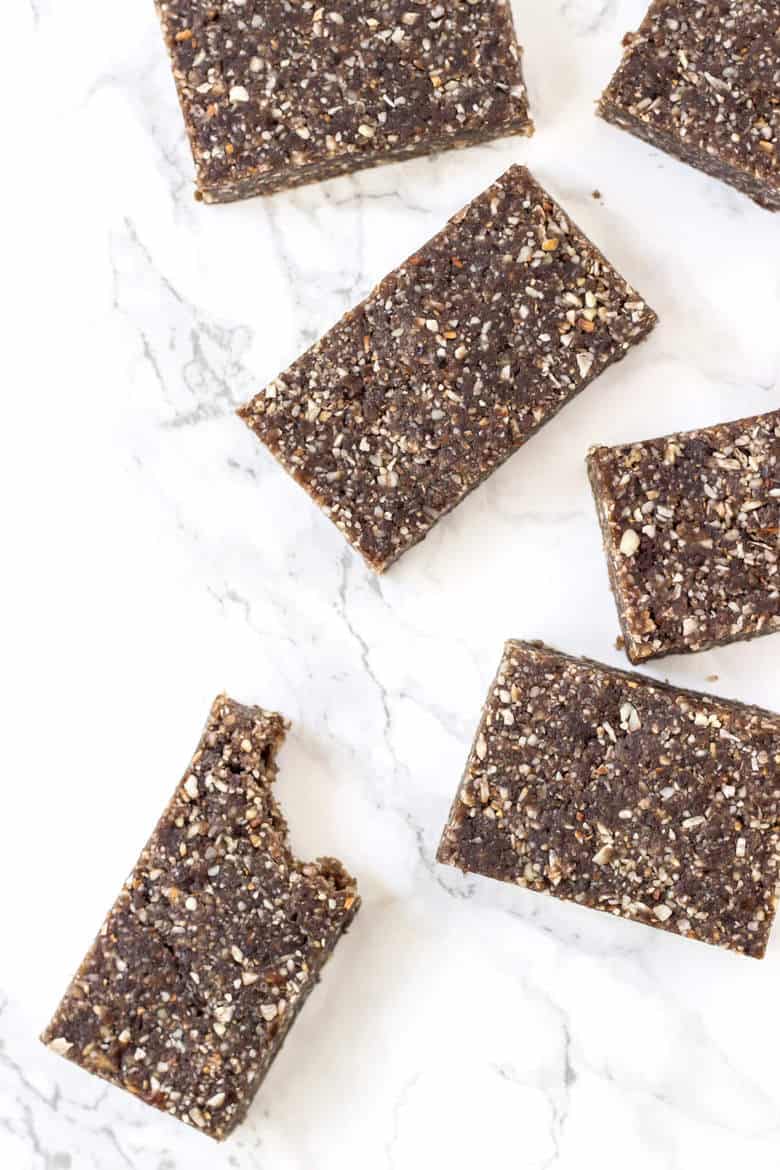 I'm not a huge snacker. Usually I'm good with 2-3 meals per day but ever since I started CrossFit a few weeks ago I want ALL THE FOOD, ALL THE TIME – Especially since I just about passed out in my first class from a massive drop in blood sugar. I hadn't eaten since noon that day (my class was at 7) and 4 minutes into a 7 minute AMRAP I hit the ground. The coach quickly gave me an Almond Joy (EW- I haven't had a conventional candy bar in years and it was not my favorite) and I was immediately better.
After that little incident I realized how important it is to have a pre-workout snack. But there's the whole thing about not really liking to snack. SO, I just started having a piece of GF toast before a workout and I was good to go. Then I started a Whole30 and my GF bread was out the window so I started munching on Larabars. After spending a few too many dollars on these little snacks I decided it was time to make my own homemade larabars. SO glad I did!
Just 4 simple ingredients are all you need to whip up a batch of these bars – nuts, coconut, dates, and cacao powder. I usually use a mix of brazil, almond, and walnuts but any variety you like will work. Macadamias would be especially good in these! To up the flavor profile a bit I decided to toast the coconut < — BEST DECISION EVER!
Let me tell you it's been very difficult for this non snacker to stay away from these bars. With these and some fresh strawberries in the house I feel like I'm eating all day long. Watch me gain weight on this Whole30 instead of lose it 😉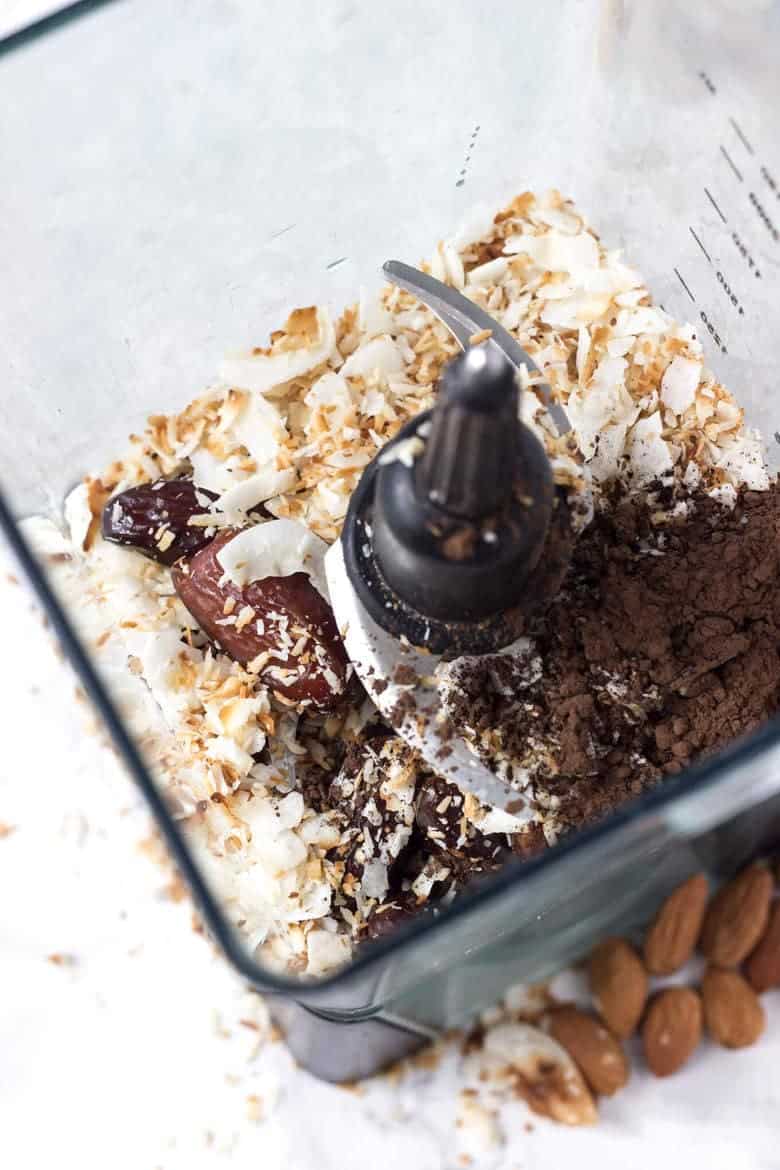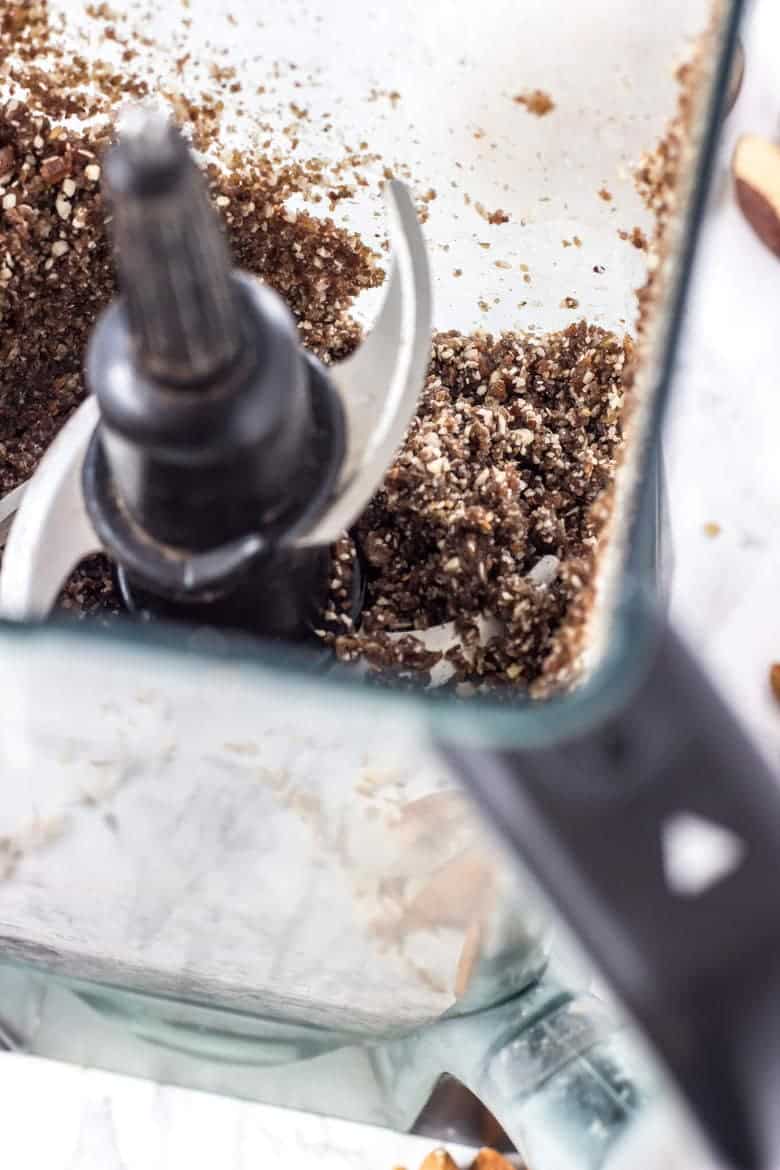 A quick whirl in your blender or food processor and you'll have a nice crumbly dough to form into the bars. I like mine to be about 3/4″ thick. Be sure to press the dough down pretty well so they'll form together.
After chilling for 2-3 hours they're ready to be cut and devoured!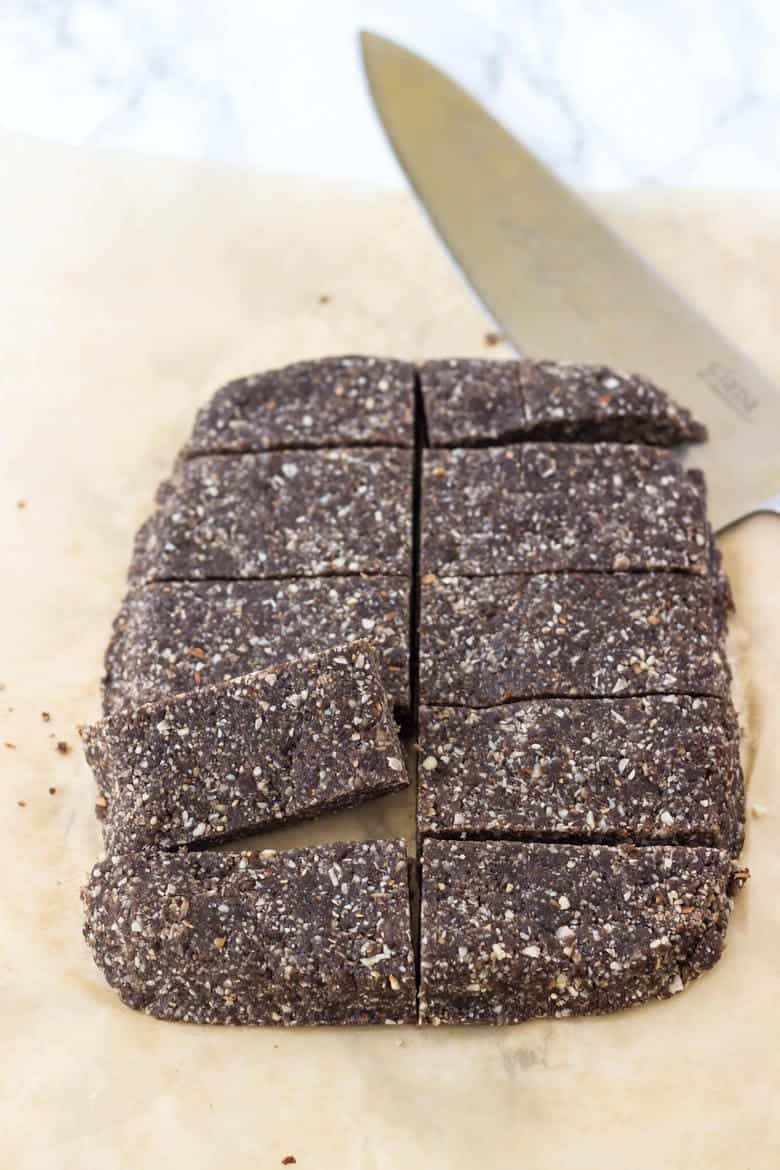 Usually I get about 10 bars from one batch but sometimes I'll stretch it to 12.
At 10 though you're looking at about 10 grams of sugar per bar. Compared to Larabars this is great! The chocolate coconut Larabar has 22 so you're essentially cutting the sugar in half!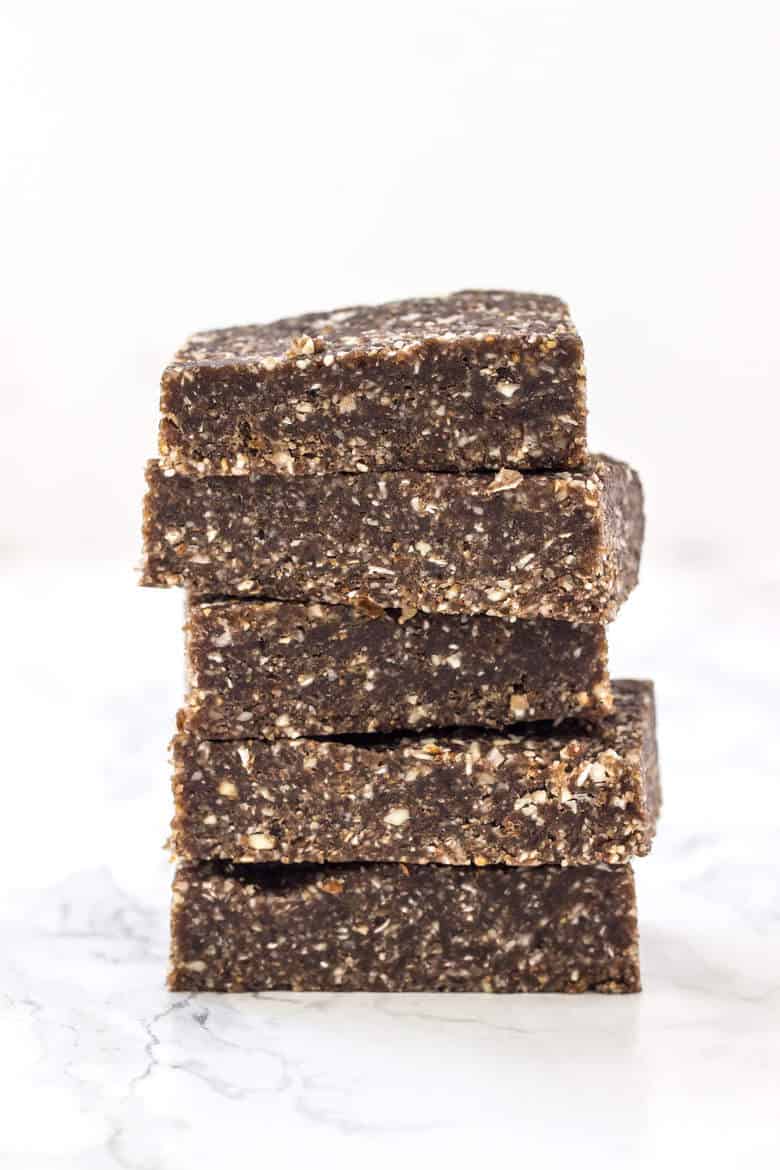 Toasted Coconut + Chocolate Homemade Larabars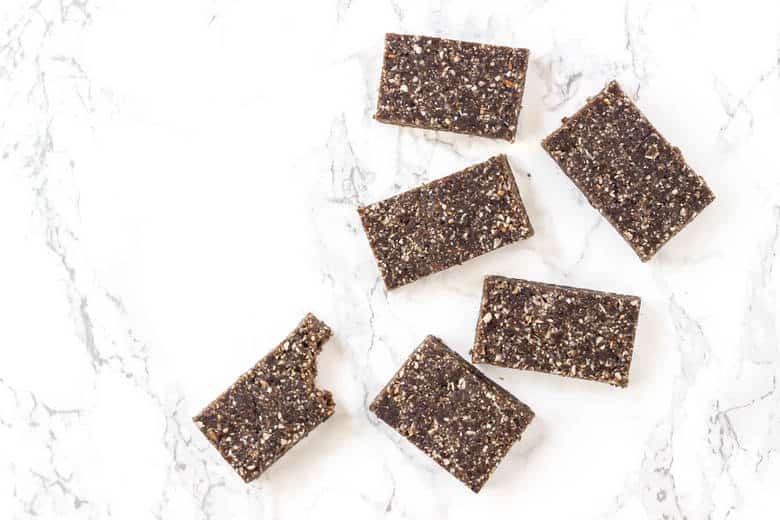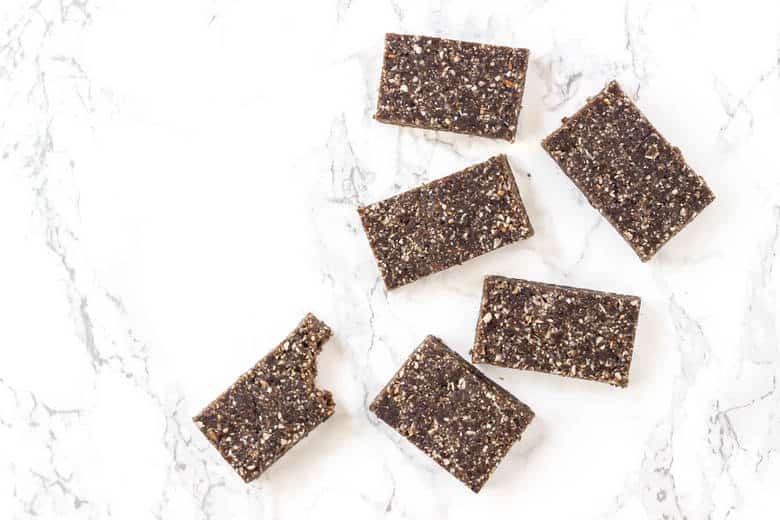 Ingredients
1

cup mixed nuts (I used Brazil, walnuts, and almonds)

1

cup dates (I used deglet)

1

cup toasted coconut

1-3

teaspoons cacao powder
Instructions
Toast the coconut in a dry pan over medium low heat just until golden brown along the edges.
Add the pitted dates, nuts, and coconut to the blender or food processor. Add in desired amount of cocoa powder. I usually go with 2-3 teaspoons but some like them more coconut(y) than chocolatey.
Pulse until all ingredients are minced. Turn on blend mode for about 1 minute or until it forms into a ball.
Place the "dough" on a piece of parchment paper and mold into a square about 3/4" thick. Chill for 2-3 hours until firm. Cut into 10-12 pieces and store in the refrigerator.
by Lauren