I think you're going to love this appetizer! It goes with yesterdays guacamole perfectly and if you're taking my suggestion and making margaritas for the big game on Sunday it goes perfectly with those too. Ever since Lindsay at Pinch of Yum made her Garlic Tostones I've been dying to make them. It hit me this past weekend when I was flipping through a Mexican cookbook and saw shrimp and guacamole tostadas. Since tostadas aren't Paleo I decided to make grilled shrimp and guacamole tostones. Tostones are just fried plantains and they are delicious. I wish I had made a double batch they were that good.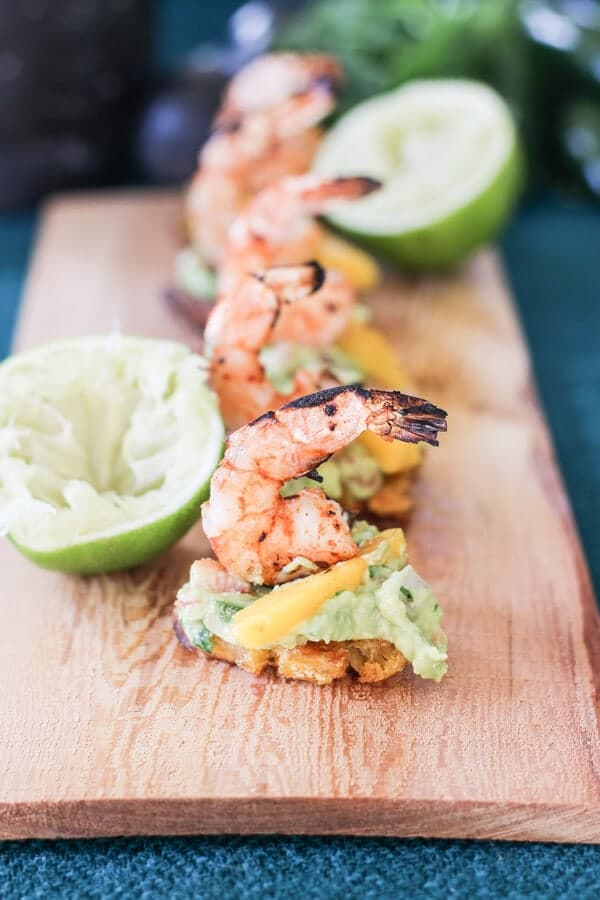 These are quick and easy too. You can make the guacamole a few hours earlier and then all you have to do is fry the plantains and grill the shrimp.
I also placed a sliver of fresh mango on each one and it added just the right amount of sweetness.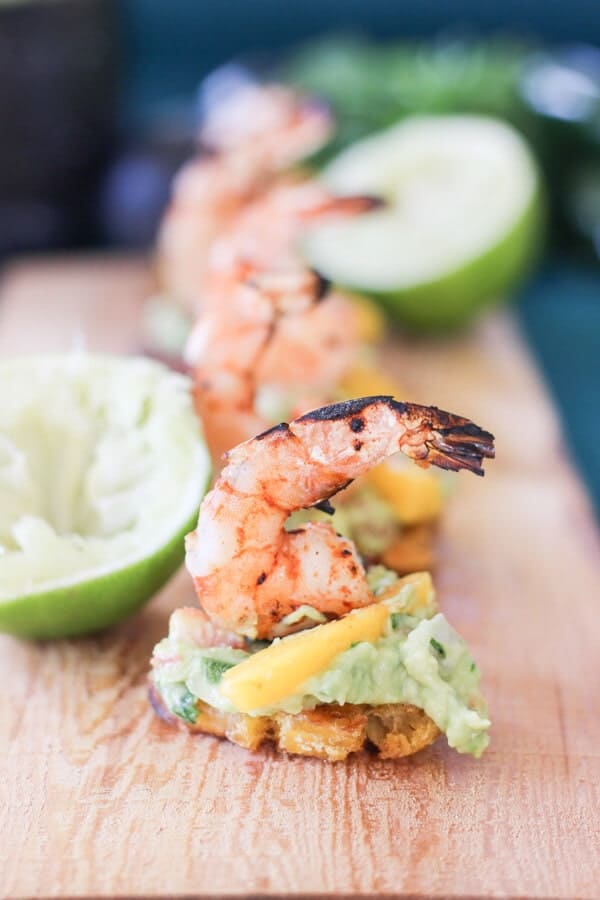 Lindsay's tostones recipe makes about 16 and I figure people will eat two to three pieces so you should be able to satisfy 5 people with these depending on what else you are having.
What is your menu looking like for Sunday or are you skipping the whole Super Bowl madness this year?
Tostones with Grilled Shrimp and Guacamole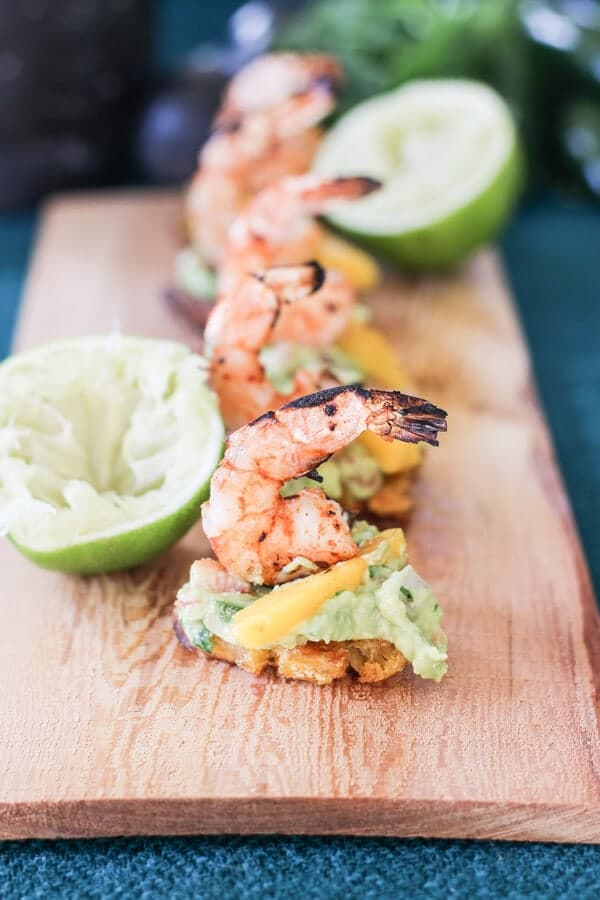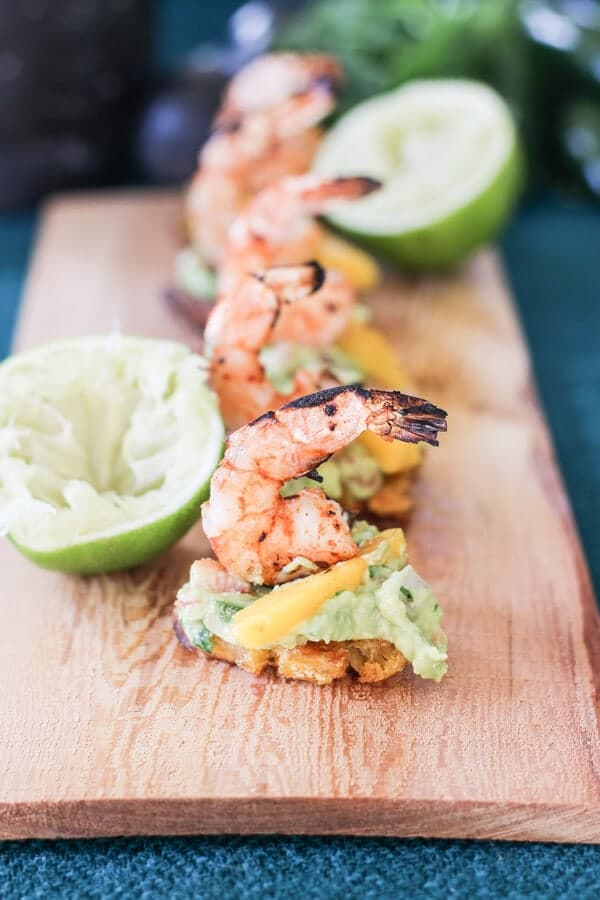 Ingredients
Instructions
If you haven't made the guacamole do that first.
Peel and devein the shrimp. Sprinkle with jerk seasoning and set aside.
Preheat grill to high.
Make your tostones using coconut oil
When the last batch of tostones are done grill the shrimp for 2-3 minutes per side.
Top a tostone with a dollop of guacamole, a sliver of mango and a grilled shrimp.
by Lauren