I'm a roasted veggies kind of person. Our typical dinner consists of some type of protein and always roasted vegetables. Sweet potatoes are our all time favorite but butternut squash may come in a close second…or third we're loving broccoli right now too. This garlic roasted butternut squash is so good! I was wishing I had made a double batch and was stealing garlic cloves from Alex's plate when he wasn't looking.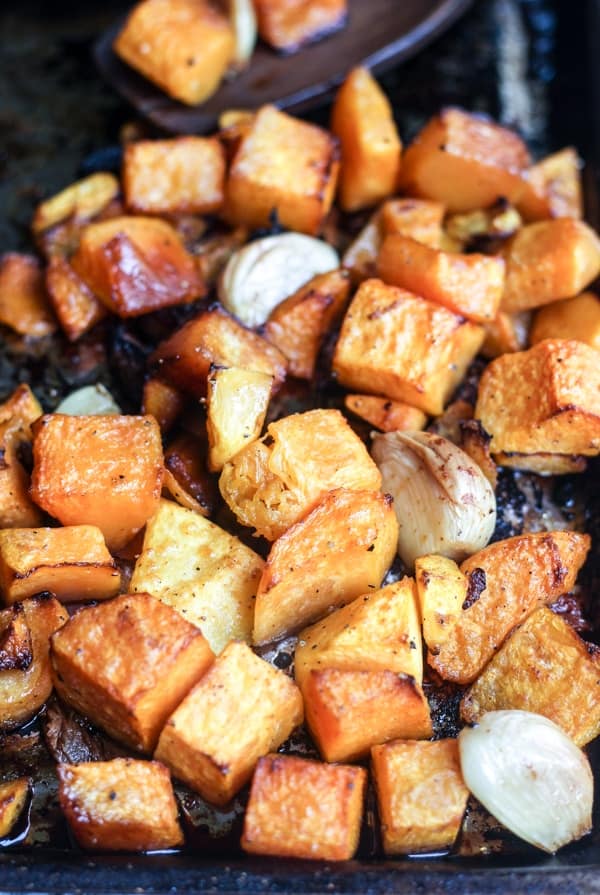 I take this squash a step further into deliciousness by adding whole garlic cloves to the mix. Once they roast they aren't as pungent as they are raw.
I'm not sure if I can really call this a recipe, it's too easy. Easy is good though. If healthy food is easy and tastes good people are more apt to make the effort to eat healthy. So enjoy this healthy side dish with almost any protein. It's especially good with this Honey Glazed Prosciutto Wrapped Chicken!
You can also make it even easier by using pre-cubed butternut squash. I've found them at Trader Joe's.
Garlic Roasted Butternut Squash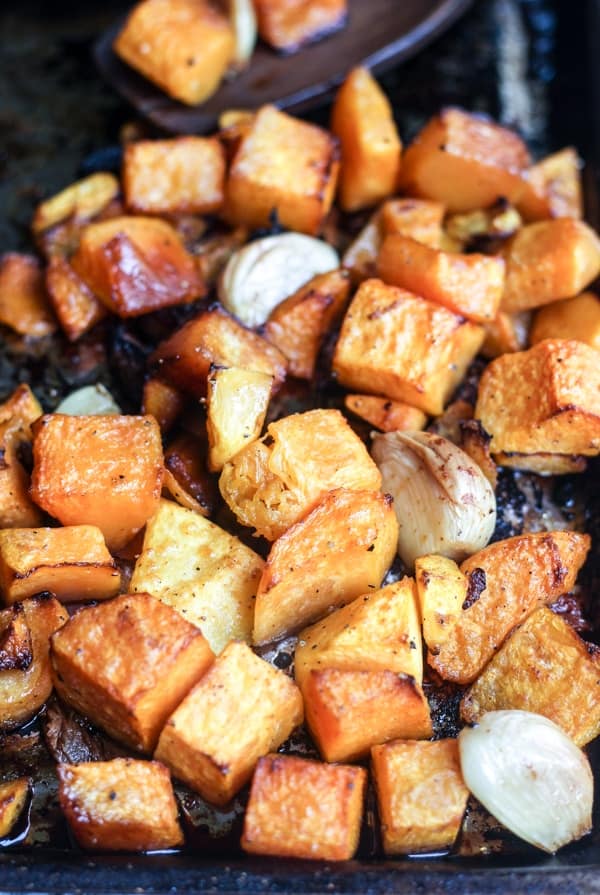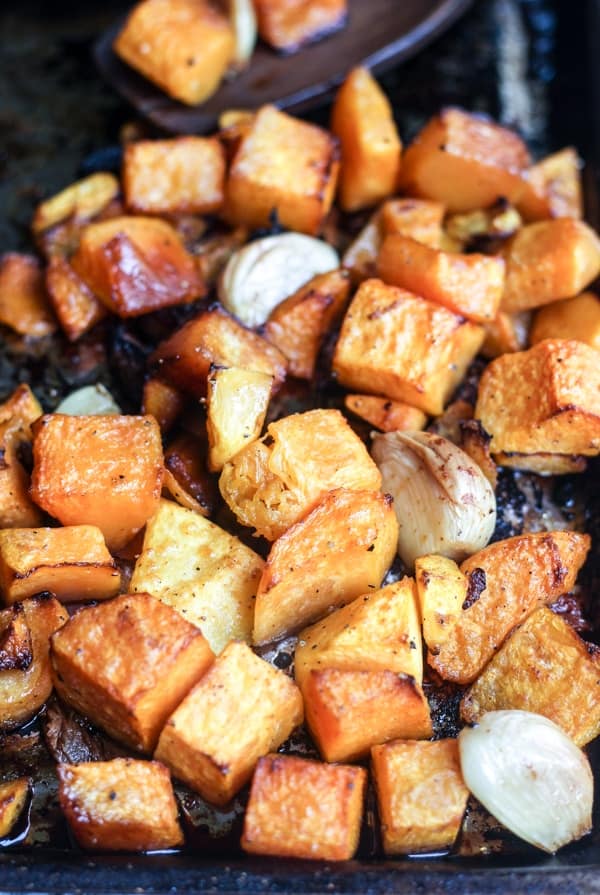 A super quick and simple side dish that goes with just about anything.
Ingredients
2

cups cubed butternut squash

1-2

tablespoons olive oil

6

whole garlic cloves, peeled

A pinch of cayenne pepper

Salt and pepper, to taste
Instructions
Preheat oven to 400°
Toss cubed butternut squash and whole peeled garlic cloves with olive oil. Season with cayenne, salt, and pepper to taste.
Roast for 40-45 minutes or until squash is easily pierced with a fork.
by Lauren