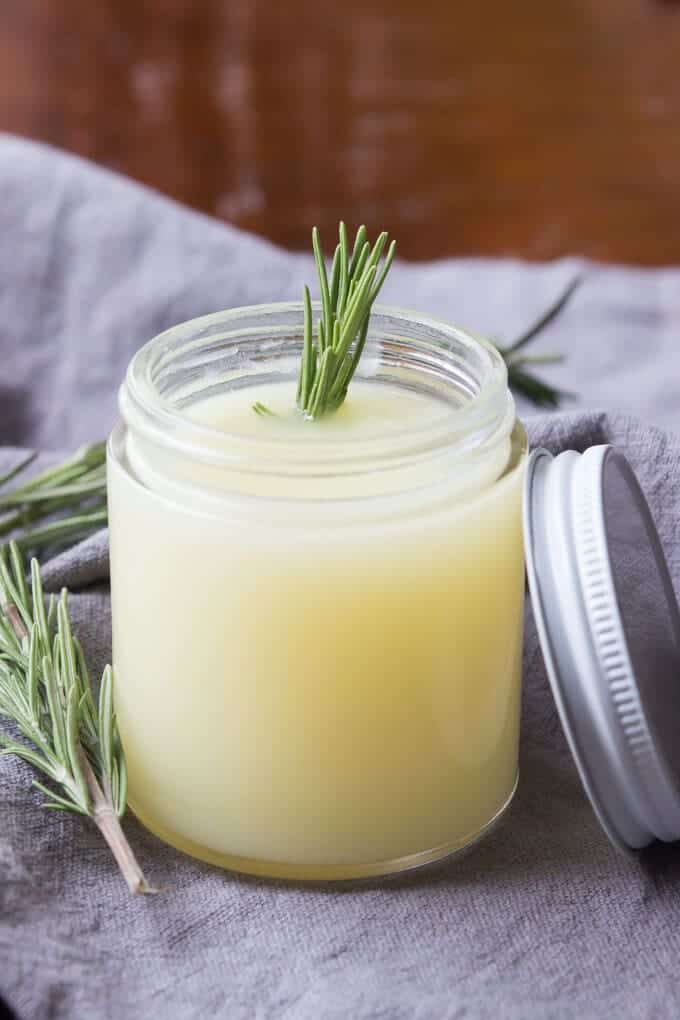 Let's face it. There's nothing fun about being sick but if the cold of flu strikes you this season this DIY Vapor Rub is a great way to get that congestion moving and you breathing a bit easier, the natural way.
*THIS WEBSITE IS FOR INFORMATIONAL AND EDUCATIONAL PURPOSES ONLY. STATEMENTS HAVE NOT BEEN APPROVED BY THE FDA. THE READER ASSUMES FULL RESPONSIBILITY FOR CONSULTING A QUALIFIED HEALTH PROFESSIONAL BEFORE STARTING A NEW DIET OR HEALTH PROGRAM. THE WRITER(S) AND PUBLISHER(S) OF THIS SITE ARE NOT RESPONSIBLE FOR ADVERSE REACTIONS, EFFECTS, OR CONSEQUENCES RESULTING FROM THE USE OF ANY RECIPES OR SUGGESTIONS HEREIN OR PROCEDURES UNDERTAKEN HEREAFTER.
A few simple ingredients is all you need to make a healing balm at home that can be rubbed over chests, feet, and temples. I've partnered up with Mountain Rose Herbs this year to bring you some natural remedies that are good for you and not toxic like a lot of products on the market. Here's the ingredients you need for this rub, you may even have some on hand already:
Wild Orange Essential Oil (optional)
A Jar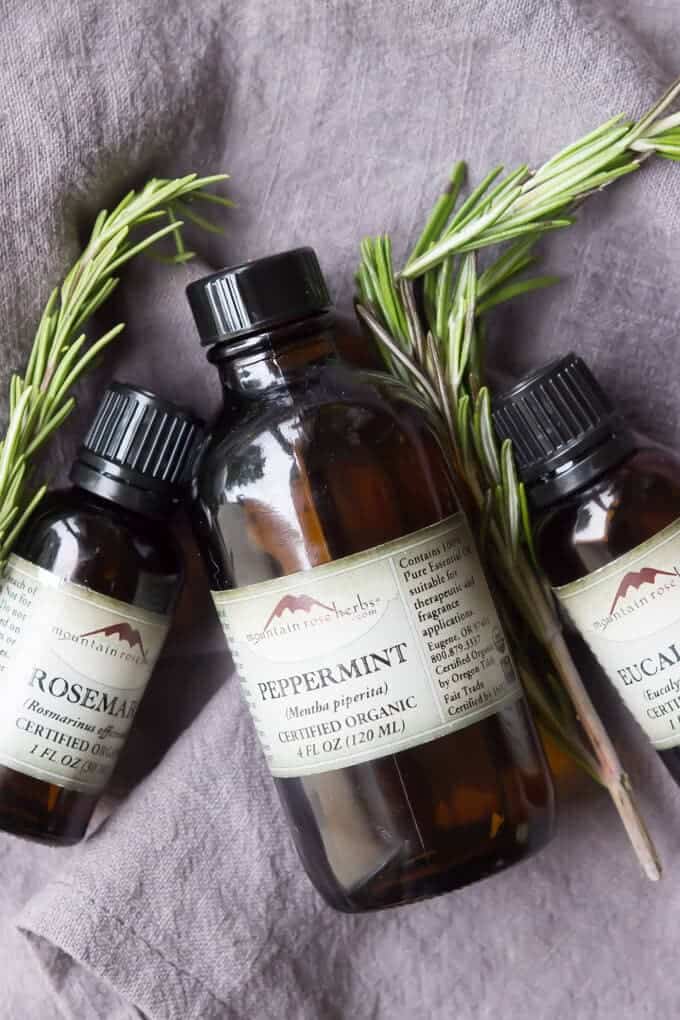 That's it! Just a few simple ingredients. All you have to do is melt the coconut oil and beeswax together over a double broiler, turn off the heat, and add in the oils.
I like my rub to be a bit heavy on the eucalyptus so I put about 40 drops in. Start with 20 and go from there until you reach your desired strength.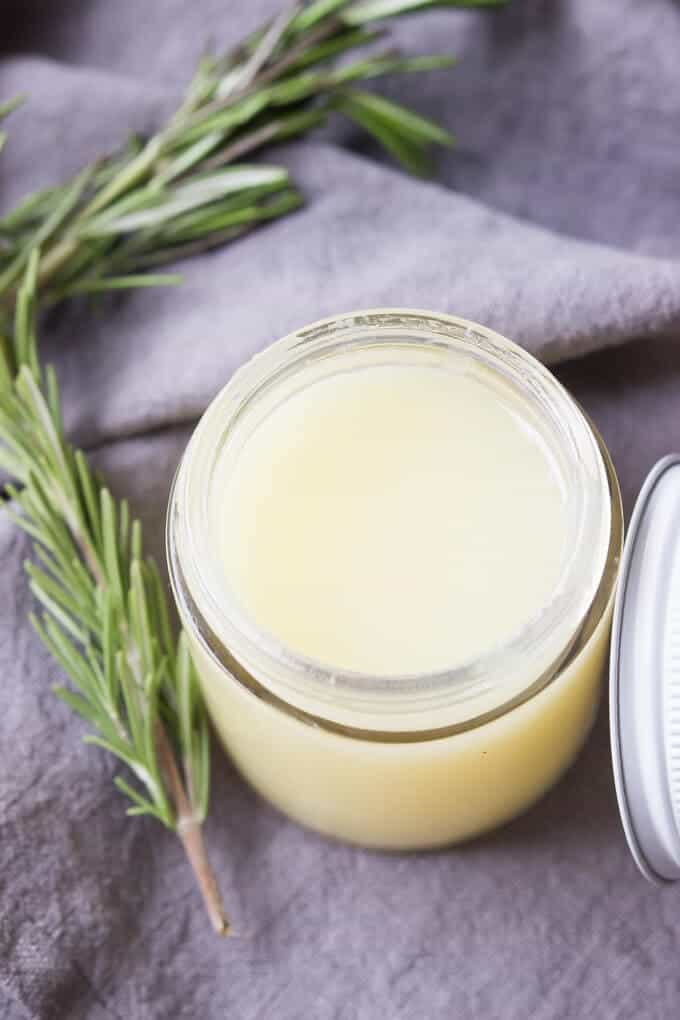 DIY Vapor Rub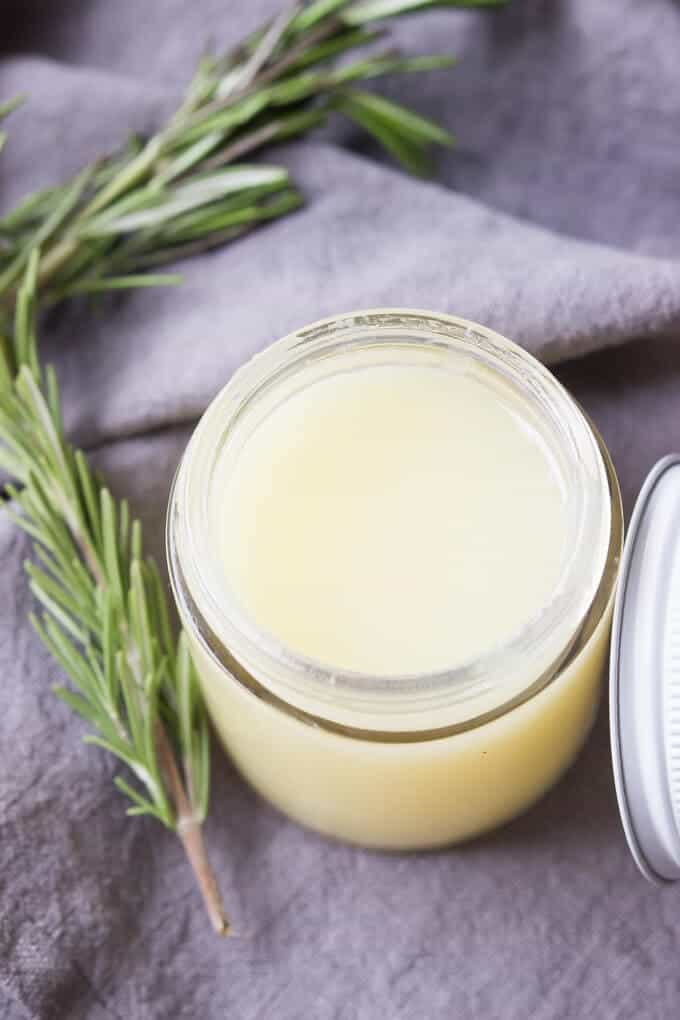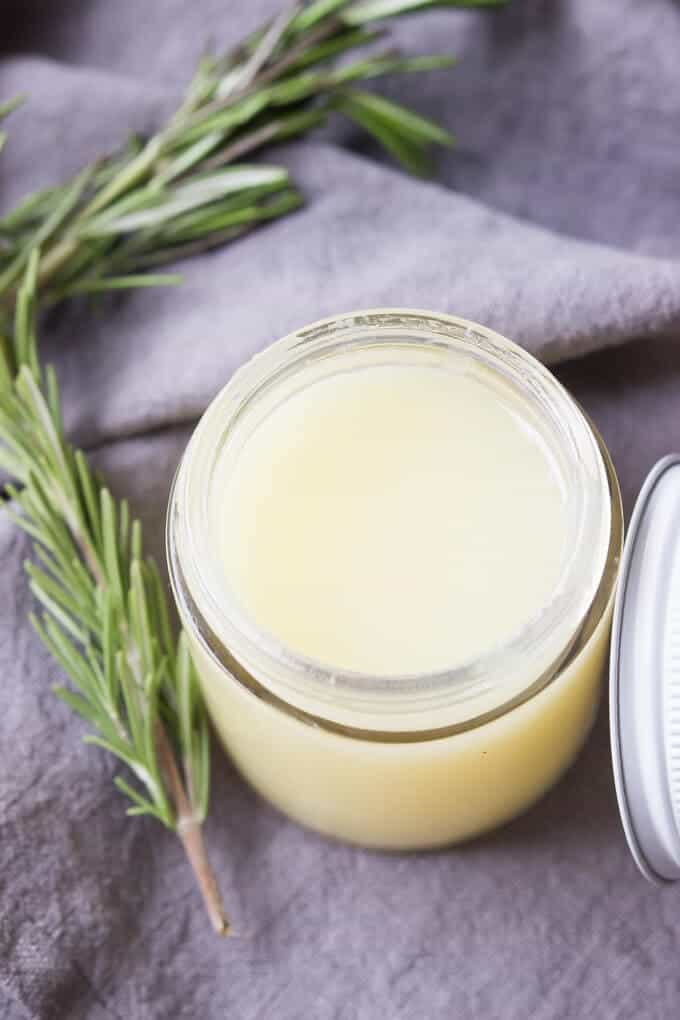 Ingredients
3/4

cup coconut oil

3

tablespoons beeswax pastilles

20-40

drops eucalyptus essential oil

20

drops peppermint essential oil

10

drops rosemary essential oil

10

drops wild orange essential oil (optional)
Instructions
Place a glass bowl over a pot of simmering water and melt the coconut oil and beeswax together. Turn off the heat and stir in the essential oils. Let cool a bit and pour into a airtight jar.
Store somewhere dark and cool.
by Lauren
*THIS POST IS SPONSORED BY THE AWESOME FOLKS AT MOUNTAIN ROSE HERBS. AS ALWAYS ALL THOUGHTS, RECIPES, WORDS, AND OPINIONS ARE MY OWN.