This DIY Big Bite Salve uses all natural ingredients that nourish and protect your skin while reducing inflammation, pain, and itchiness.

Let's face it…bug bites suck. They're itchy and painful and all around not fun. I'm one of those lucky people whom mosquitoes love so in order to tame down the scratching I keep this bug bite salve on hand all summer long.
Alex and I have been spending more time outside than inside lately and while I adore that I don't adore having bug bites covering my body. I've been using some tea tree oil on my skin before heading outdoors to keep the bugs at bay and while it does help it doesn't completely eliminate them. This salve is made up of shea butter, beeswax, calendula, lavender oil, tea tree oil, and peppermint oil. Together they reduce the inflammation surrounding the bite and soothe the skin so you don't end up scratching and causing the spot to scar….Or am I the only one who does that?
A quick simmer on the stove and you're ready to pour the salve into a jar. I like to keep in the fridge because I like the coolness effect but I usually throw it in the backpack if we're going for a hike or going camping. It stays pretty solid because of the beeswax but be sure to keep the lid on super tight if it gets really hot or you leave it in the car. Otherwise just a little bit on the bite will make it feel instantly better, no nasty chemicals involved.
I was able to purchase all the ingredients for the salve at my local Earth Fare and I'm sure Whole Foods carries them all as well. If you can't find them here's some links to the products on Amazon: Beeswax
, Shea Butter
, Calendula Petals
, Tea Tree Oil
, Peppermint Essential Oil
, Lavender Essential Oil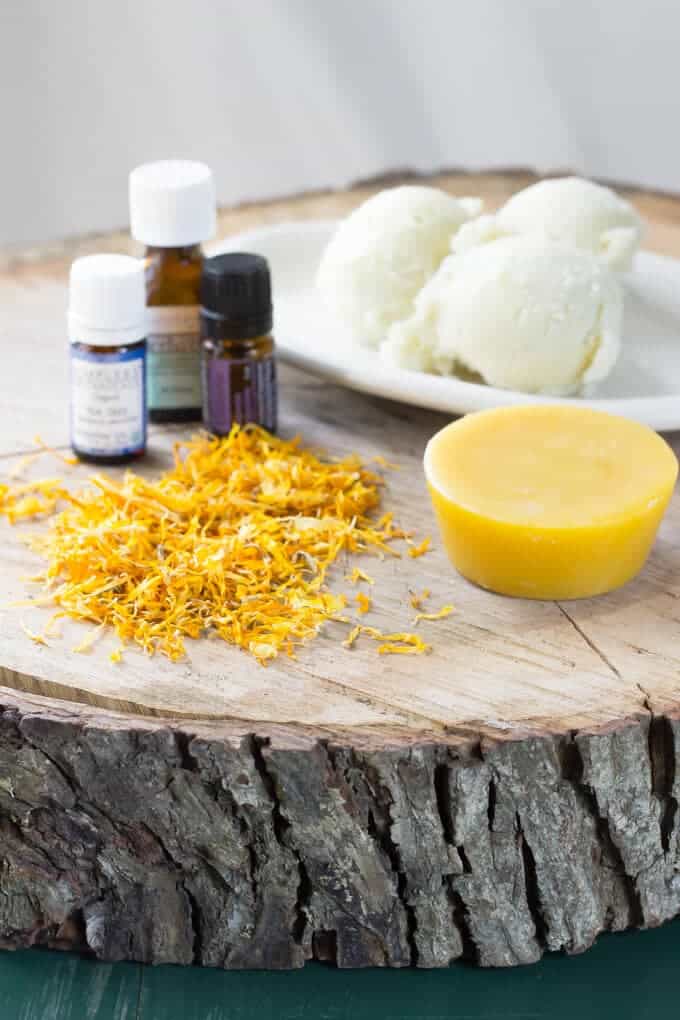 DIY Bug Bite Salve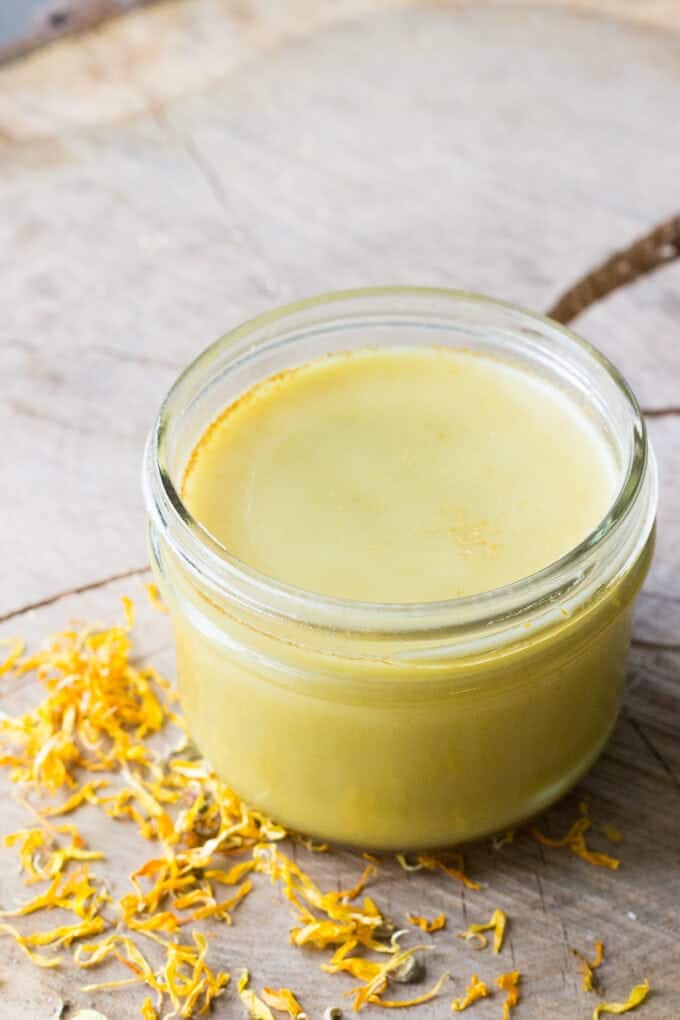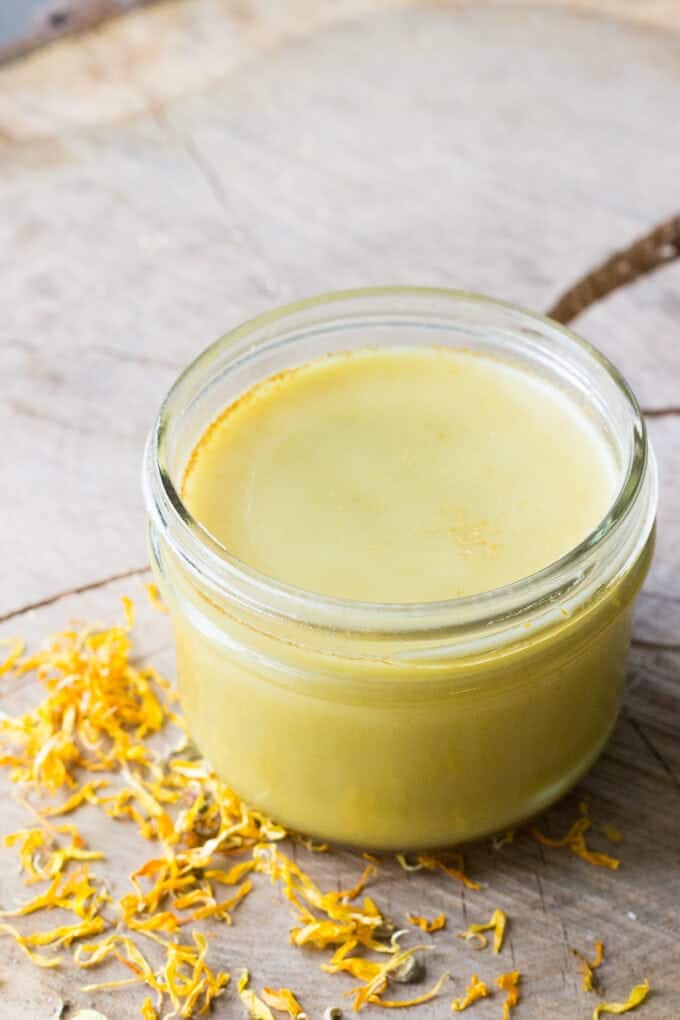 Ingredients
2

ounces pure beeswax

4

ounces pure shea butter

1

cup dried calendula

15

drops tea tree oil

10

drops lavender oil

10

drops peppermint oil
Instructions
In a small pot over medium low heat melt the shea butter and beeswax together.
In a food processor blend the dried calendula flowers until pulverized. Stir into the melted wax and let infuse 20 minutes.
Strain the mixture through a sieve into a small jar. Stir in the essential oils and allow the mixture to set.
by Lauren
*If you purchase these items through Wicked Spatula I will receive a small commission through the Amazon Affiliate program. Your price will never be higher than normal when buying through one of my links. I only link to products I know and love.