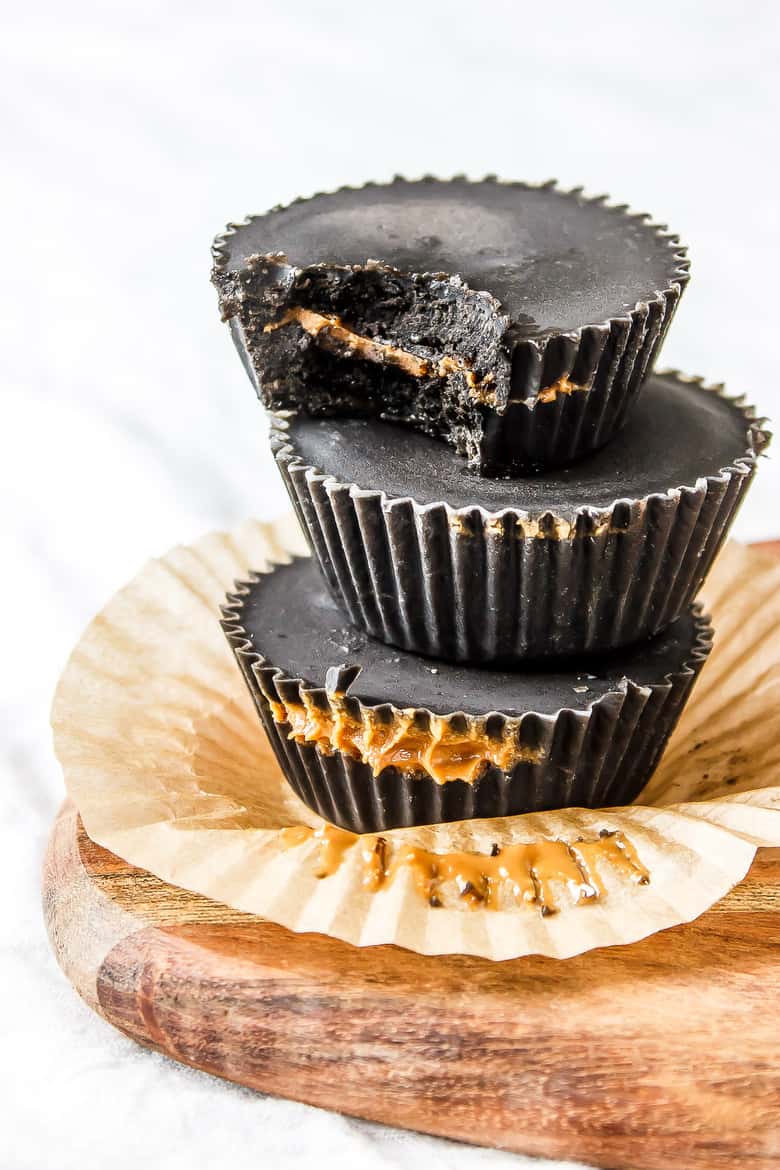 DETOX FUDGE CUPS ✨ Not only are these treats packed with healthy fats from cacao butter but they're also packed with a secret ingredient that makes them black and helps your body flush out toxins….Can you guess what it is???
Activated charcoal! This handy ingredient has been a LIFESAVER (literally) for me the past few months battling a wicked stomach ulcer. When the excruciating pain would hit me right after eating I would pop a few charcoal pills and no lie, in less than 10 minutes it disappeared. Taking charcoal allowed me to eat normal healthy food instead of living off crackers and water so that my body had the strength to heal with the help of a few other supplements as well. Charcoal is now something that I have on hand at all times! I'm even trying recipes with it like these detox fudge cups.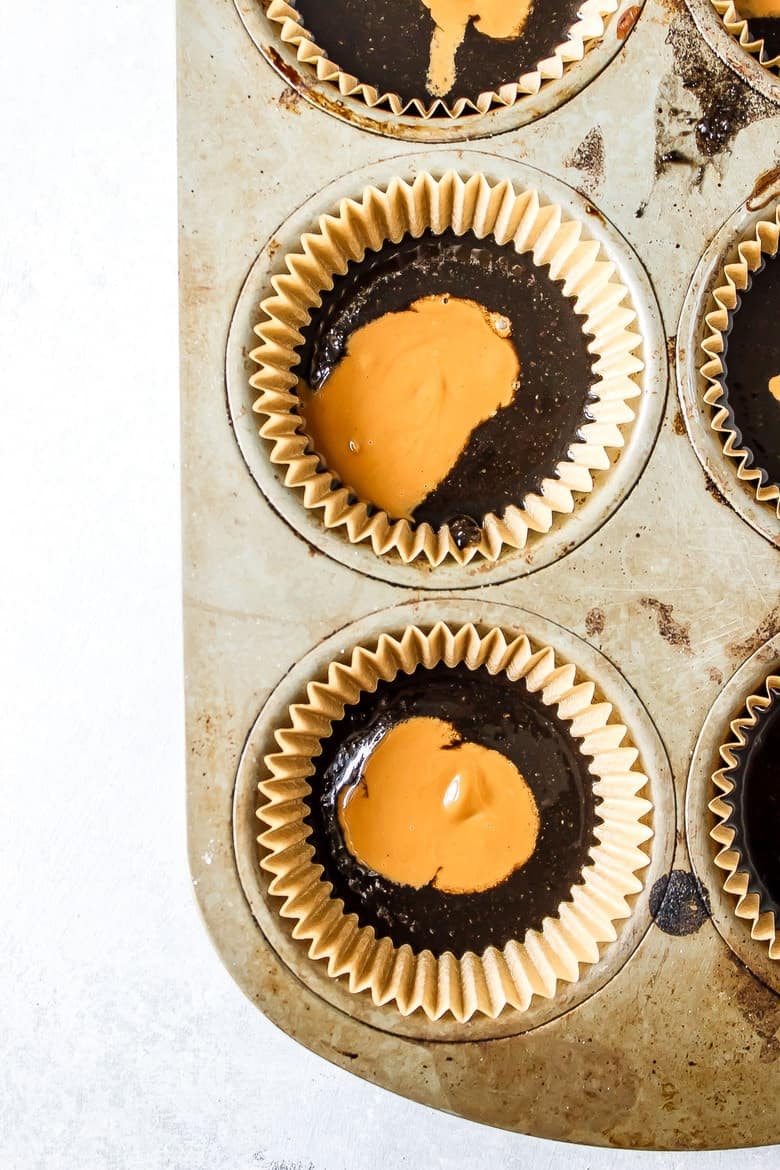 Did you know that along with charcoals gas dissapating and stomach healing properties it can also help lower cholesterol? I don't have high cholesterol but this is too cool!
Instead of just having straight up fudge I decided to add in a little almond butter for a nutty center. You can also use pumpkin since these are already reminding me of Halloween 🎃
Detox Fudge Cups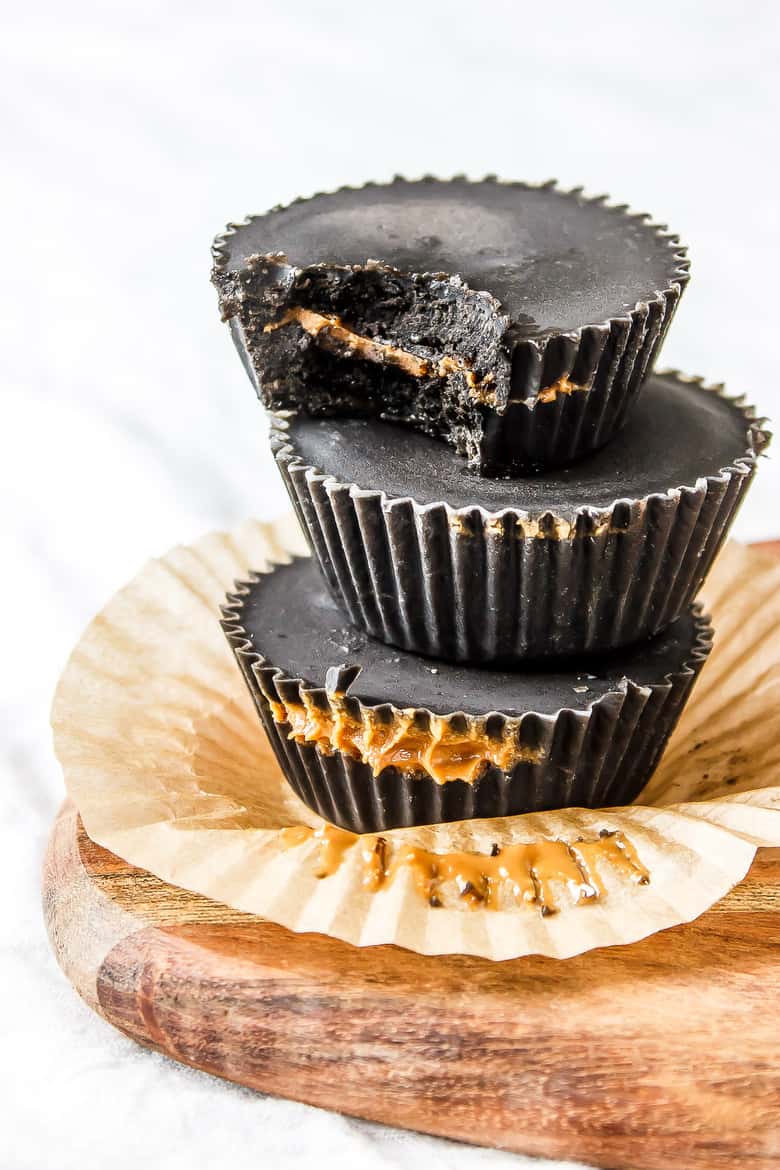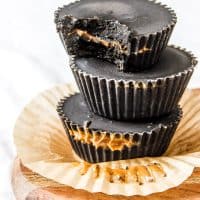 Instructions
Place all of the ingredients in a medium saucepan over medium heat. Melt together stirring frequently. Once smooth remove from the heat.
Line a muffin pan with liners and divide half of the fudge between all 6 cups.
Place a heaping teaspoon of almond butter or other filling in the middle then top with the remaining fudge. Refrigerate for 3-4 hours until set. Store in the refrigerator for up to 1 week.
by Lauren