Chocolate and tea are two of life's greatest pleasures. My days include copious amounts of herbal tea and always a few nibbles of dark chocolate. It was only natural that I decided to combine the two into luscious earl grey truffles that are as dark as night.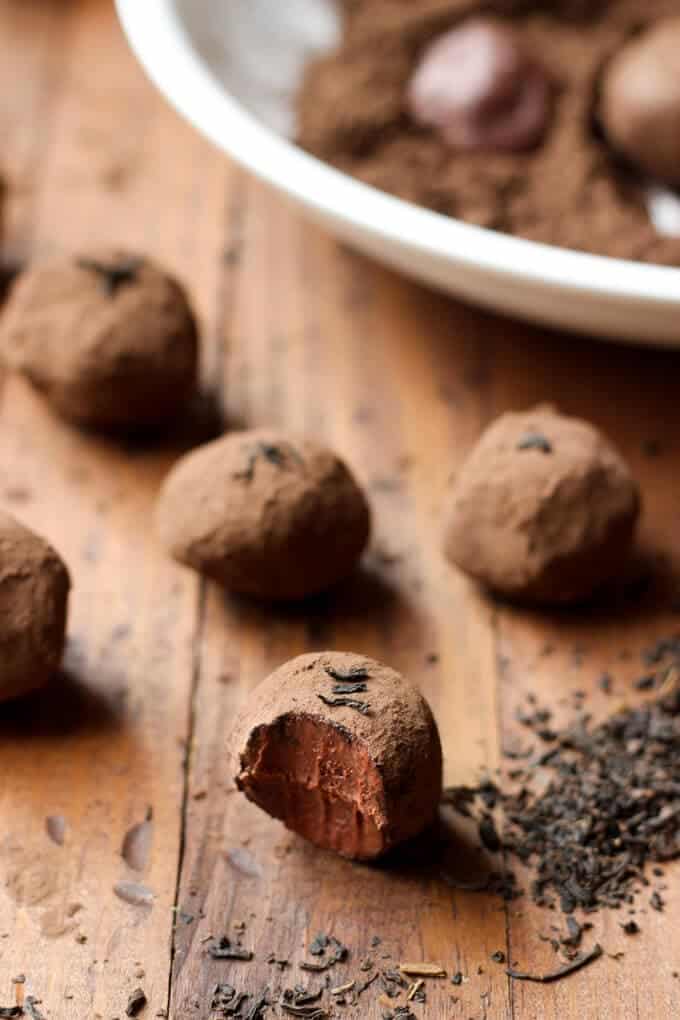 I don't even feel guilty for Alex and I finishing off the entire batch in two days. I did make them for his birthday after all so that automatically gives us an excuse to indulge. There's only 2 measly grams of sugar in each truffle so you have no excuse not to make them. Eating an orange would give you more sugar than these and who doesn't love chocolate more than oranges?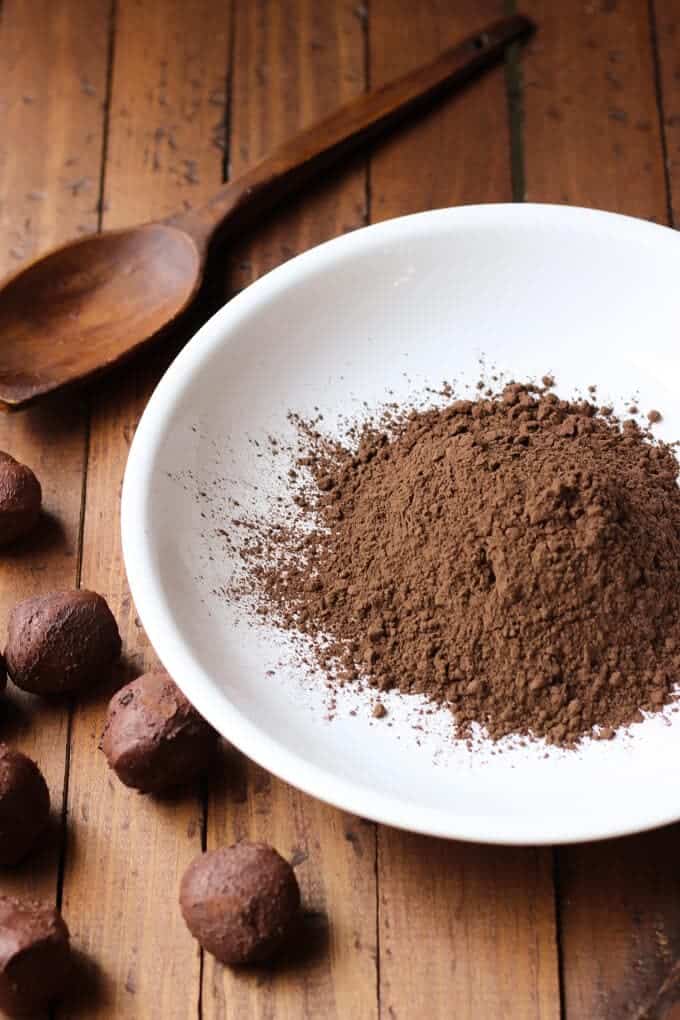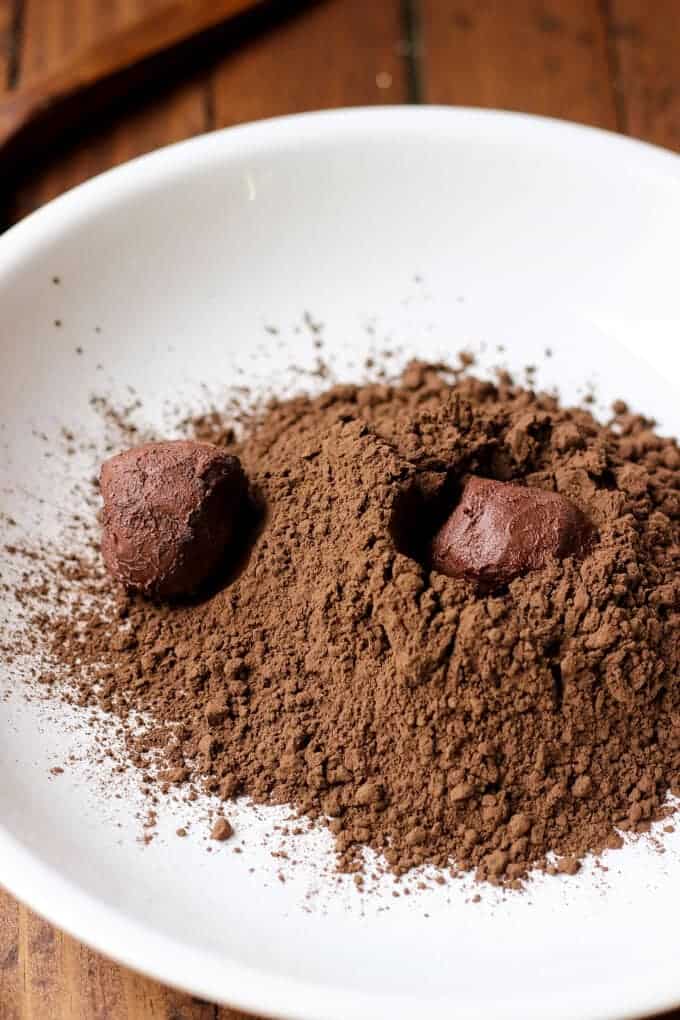 Use high quality organic chocolate in the highest cacao percentage you can find. I love Green & Black's 85%. It's organic and fair trade and has a lovely velvety texture without the bitterness that sometimes accompanies chocolate this dark.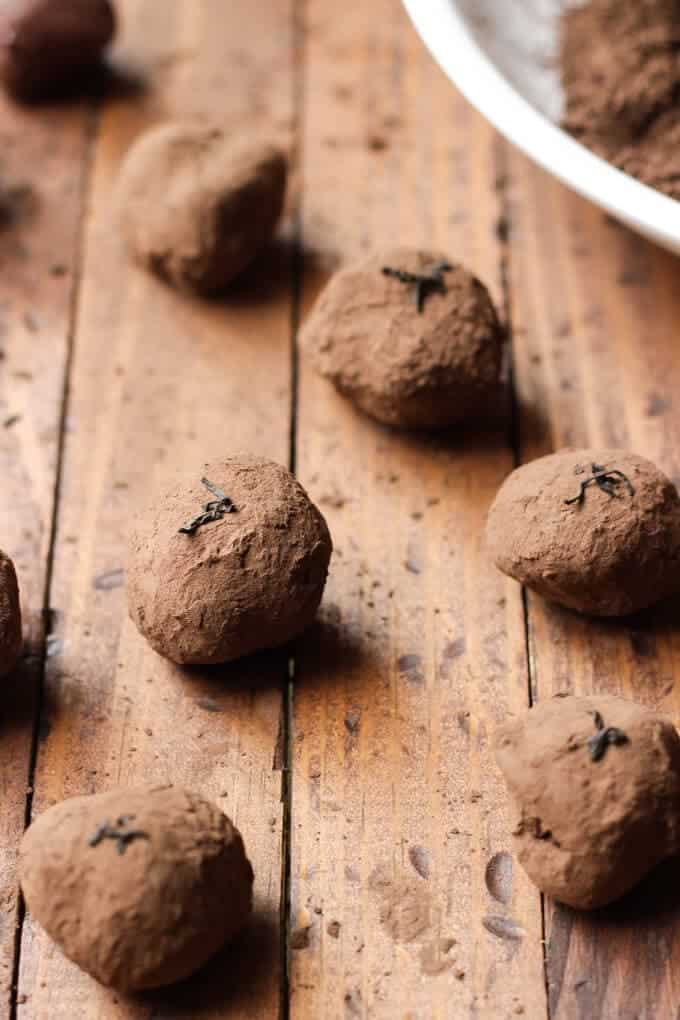 I've recently fallen in love with bergamot. First from using the essential oil for sleep and calming then realizing that it tastes as good as it smells. I usually add a drop to my earl grey tea to give it even more bergamot flavor. I adore it. It reminds me of our honeymoon for some reason. The smell of Tulum in all its essence. I'm not sure why that is. Maybe our hotel smelled like bergamot and I just didn't realize it then or maybe it was the incense that burned at every restaurant once the sun went down. Either way every time I open the bottle, sip a steaming cup of tea, or indulge in one of these truffles I get swept back to those sweet memories.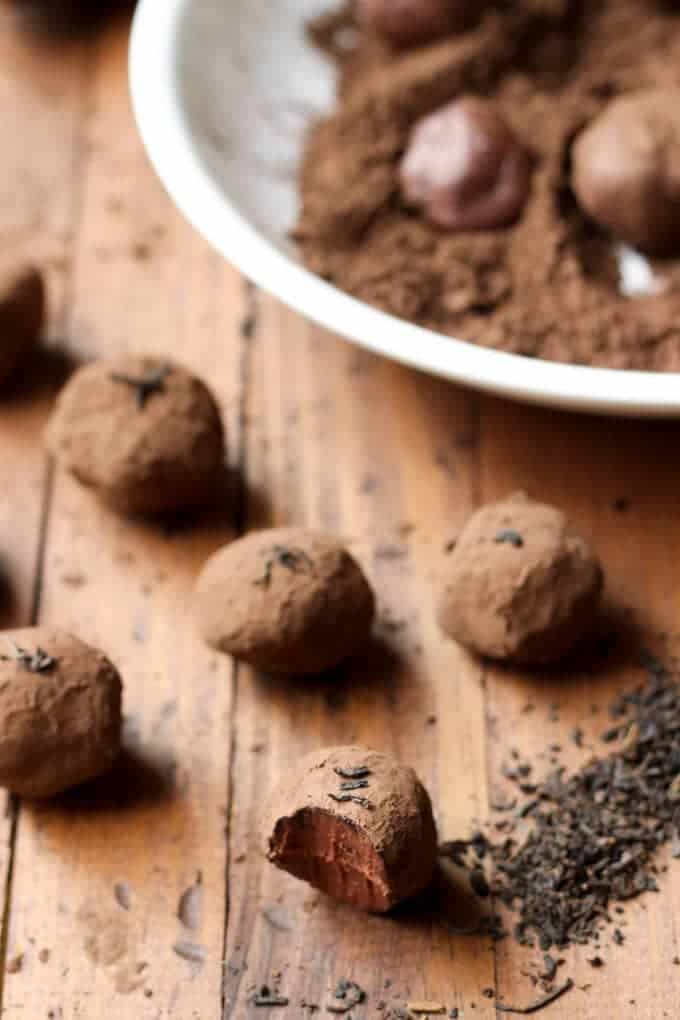 Decadent Dark Chocolate Earl Grey Truffles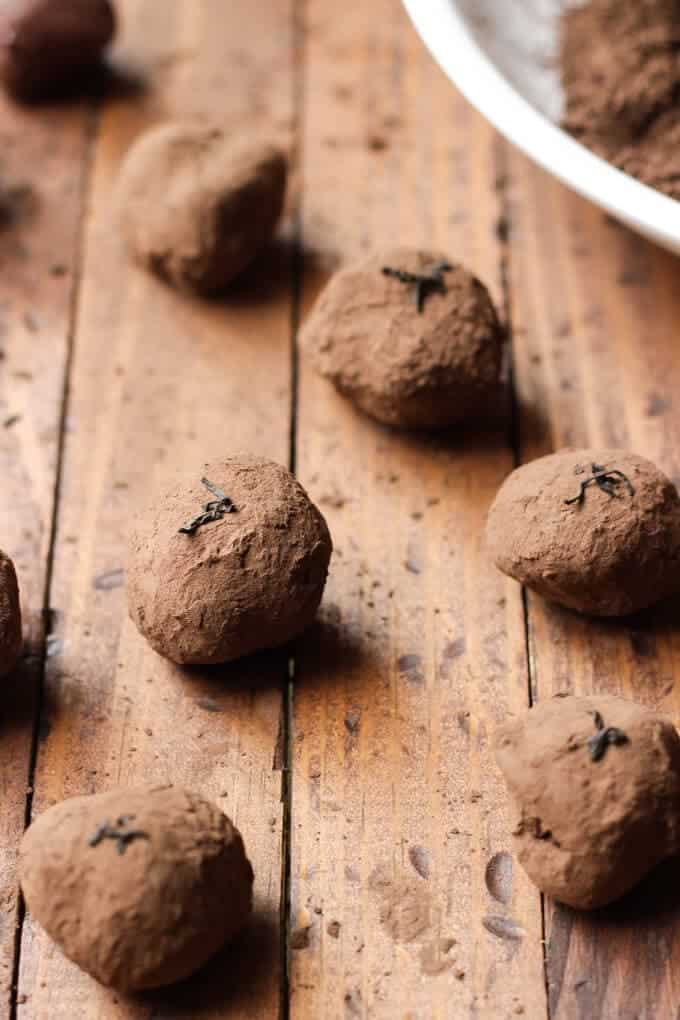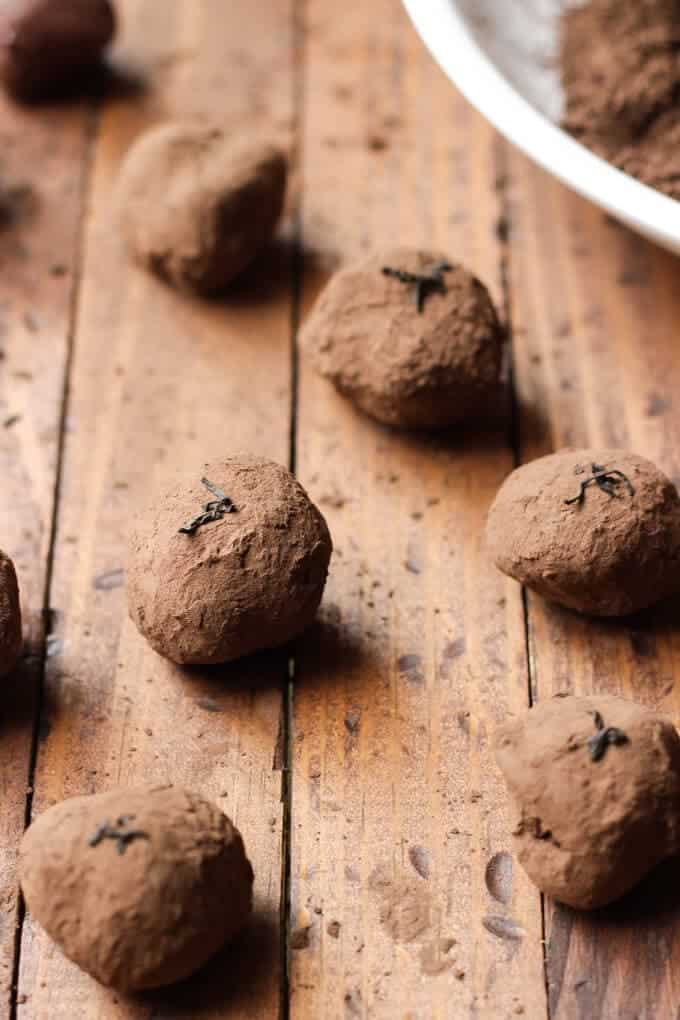 Creamy Vegan Paleo Truffles with Only 2 Grams of Sugar Each
Ingredients
12

oz good quality dark chocolate - I use Green & Blacks 85%

1

tablespoon coconut oil

1 1/2

cups coconut milk

4

bags earl grey tea

1/4

teaspoon sea salt
Instructions
Chop the chocolate into shards by cutting diagonally. Place in a bowl with the coconut oil.
In a small sauce pan over high heat bring the coconut milk to a simmer with the tea bags. Once simmering reduce heat to medium and stir softly being careful not to break the tea bags. If you do break them simply use a fine mesh sieve or cheesecloth to strain the coconut milk.
Once the tea has turned the coconut milk brown (about 5-6 minutes) pour milk over chopped chocolate and coconut oil. Stir until creamy and melted. Stir in the salt.
Place a piece of plastic wrap on the top of the chocolate to prevent a film from forming. Allow to come to room temperature. Once it's cooled to room temperature place in the refrigerator for two hours or the freezer for 30 minutes to 1 hour.
When ready to scoop allow the chocolate to come back to room temperature for a few minutes. This will make it easier to scoop. Using a spoon or a melon baller scoop out little balls of chocolate and using your hands to shape them into a ball. Dust with cacao powder. Keep going until you're out of chocolate about 30 truffles later.
Store in the refrigerator up to 1 week
by Lauren