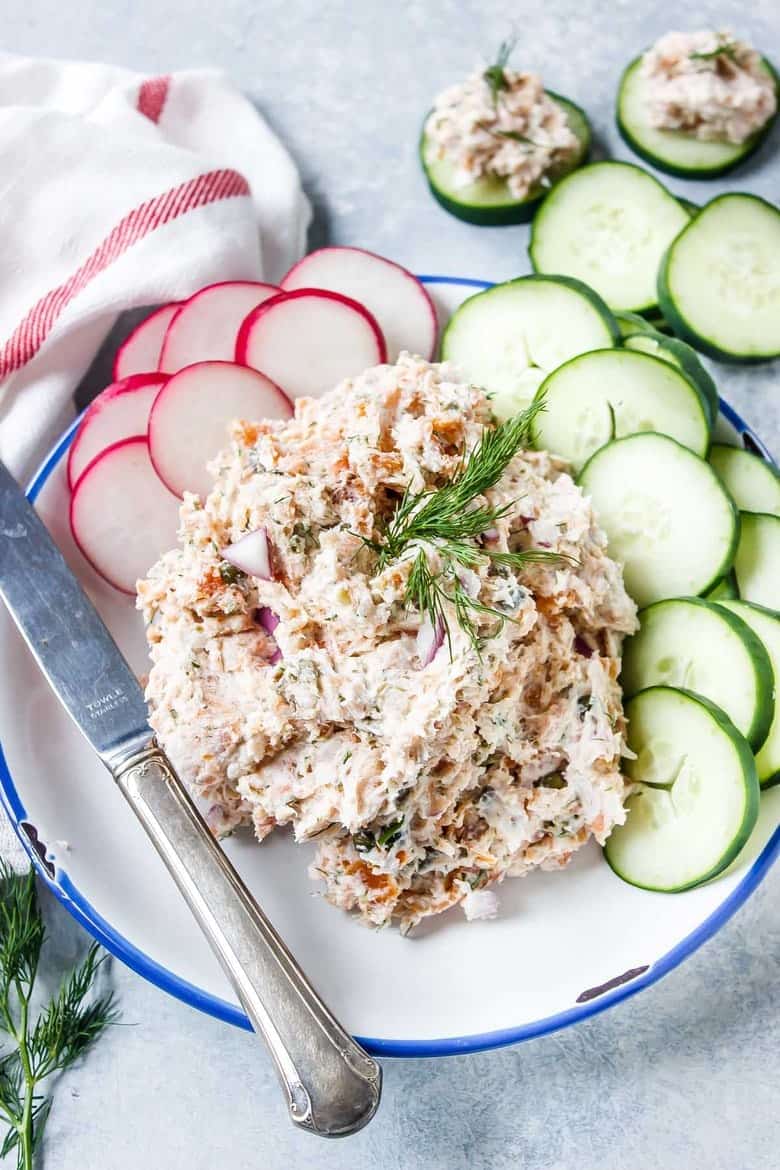 A few months ago – April 2017 for those of you reading this later on down the road 😉 I had my first trip to NYC and fell in LOVE with their bagel shops. Like crazy in love. Tompkins Square Bagels quickly became my morning go-to along with a steaming cup of the best bone broth ever made from brodo. My bagel go-to was a gluten free toasted everything bagel with avocado, bacon, and their smoked salmon spread. It was killer.
Naturally I had to come home and recreate a version (albeit not nearly as good I'll admit) of that spread to slather on all the crackers, radishes, and cucumbers that I can get my hands on. I may have even just ate it with a spoon at one point. While I do eat dairy occasionally I wanted to make this dairy-free for those of you who don't. Really though, you can use regular cream cheese in place of the Kite Hill if you want!
Along with the "cream cheese" I added in red onion, fresh dill, capers, and a squeeze of lemon. So good!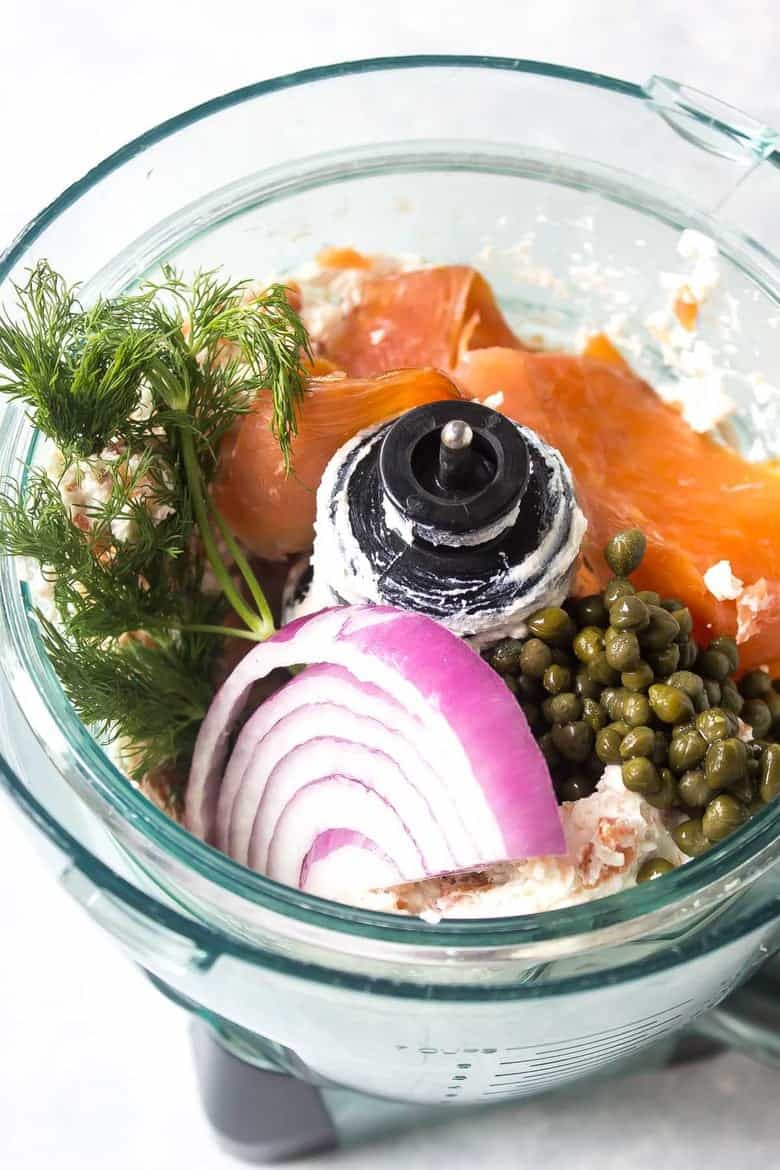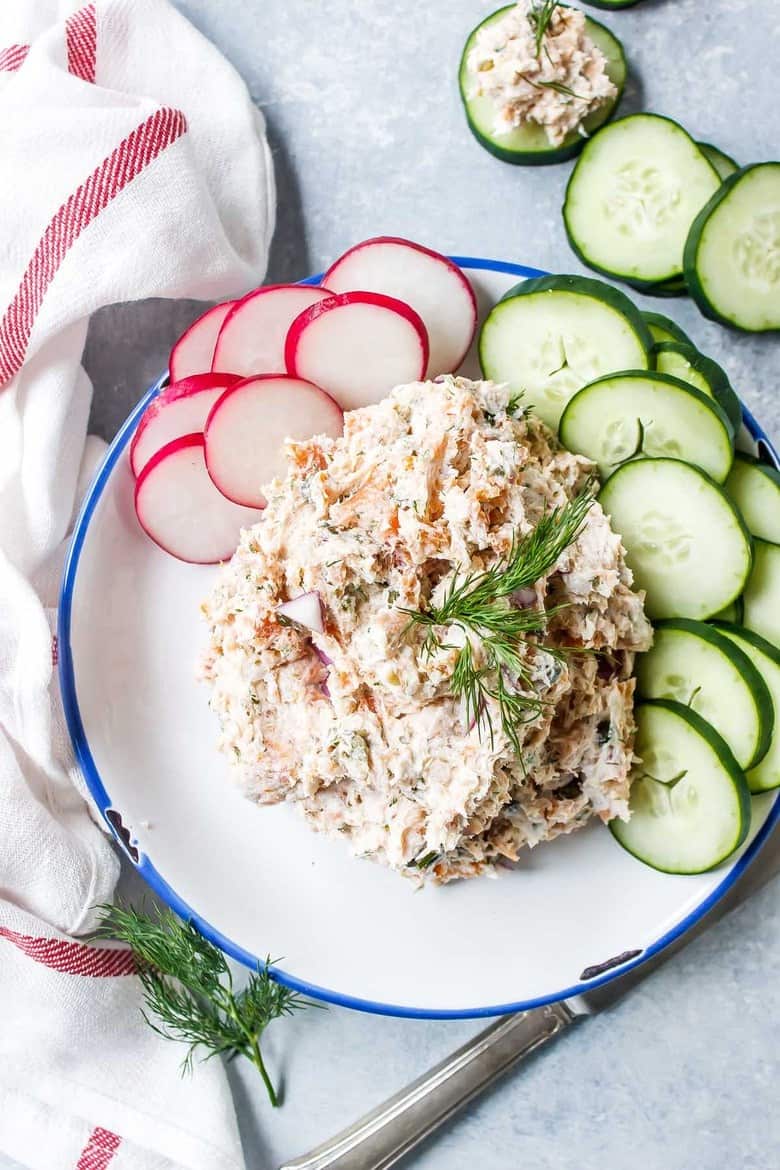 Dairy Free Smoked Salmon Spread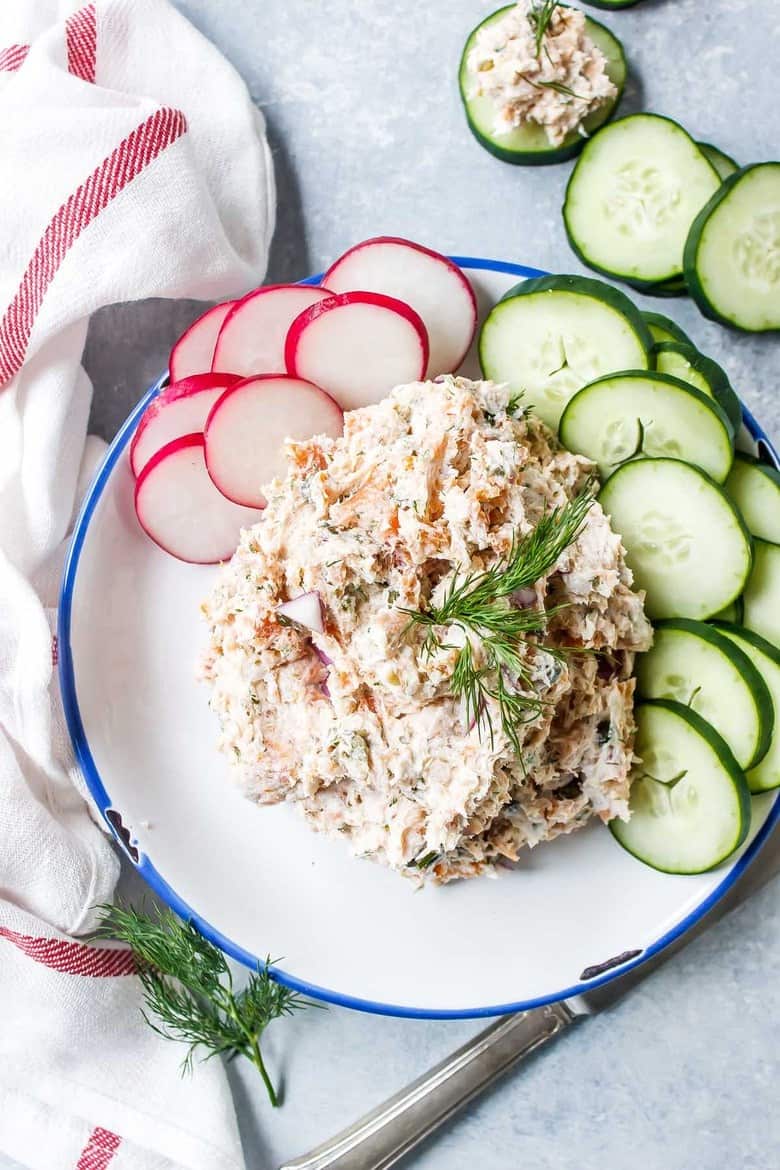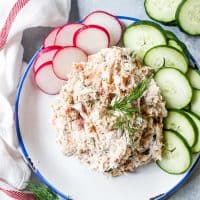 Ingredients
8

ounces Kite Hill

180g

smoked salmon

2

tablespoons capers

1/4

cup red onion

2

tablespoons fresh dill

Squeeze of lemon
Instructions
Place all ingredients into a food processor and pulse until combined.
by Lauren