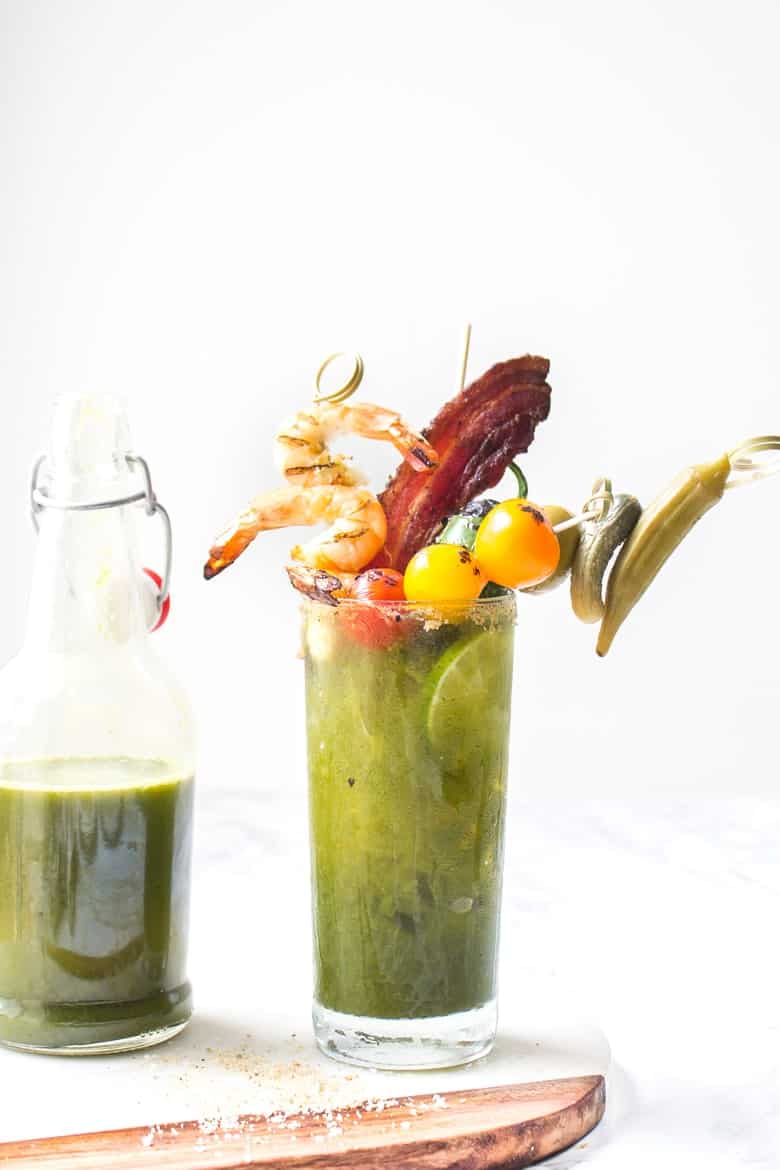 We're officially in the Dog Days of Summer and with the sultry temps climbing past 90 each day and a broken AC we're in need of some refreshing cocktails to sip long through these summer nights. This Cold Pressed Bloody Maria is my, not so subtle, take on a Bloody Mary. Why a Maria? Well tequila of course! It's my go-to spirit if you didn't know already 😉
I'm getting a little help from 1915 Bolthouse Farms™ cold pressed juices for this recipe. For the Bloody Maria we're using the Romaine juice that has apple, romaine, cucumber, spinach, kale, and lemon. My favorite part of this green juice is that there's no celery!! I could sip this juice all day long then add a splash of tequila come 5 o'clock.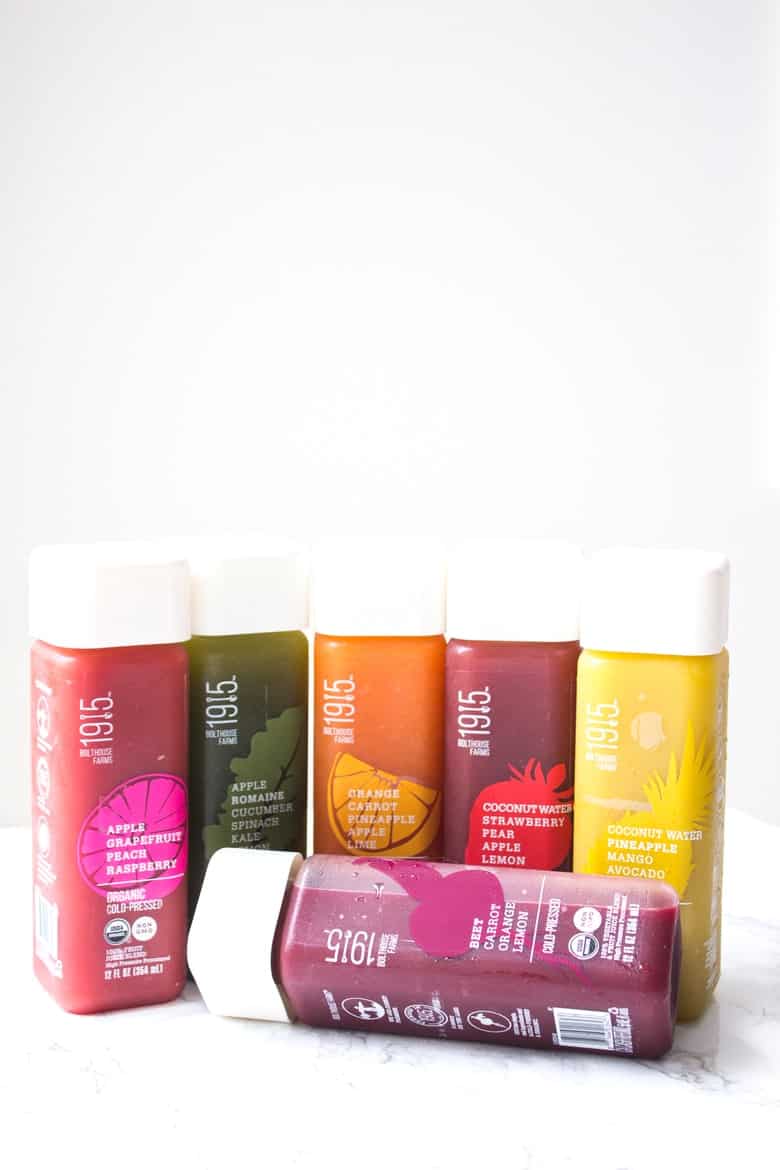 We're kicking this up one extra notch by adding in green tomatoes, some cilantro, and spices. Then comes the fun part, the toppings!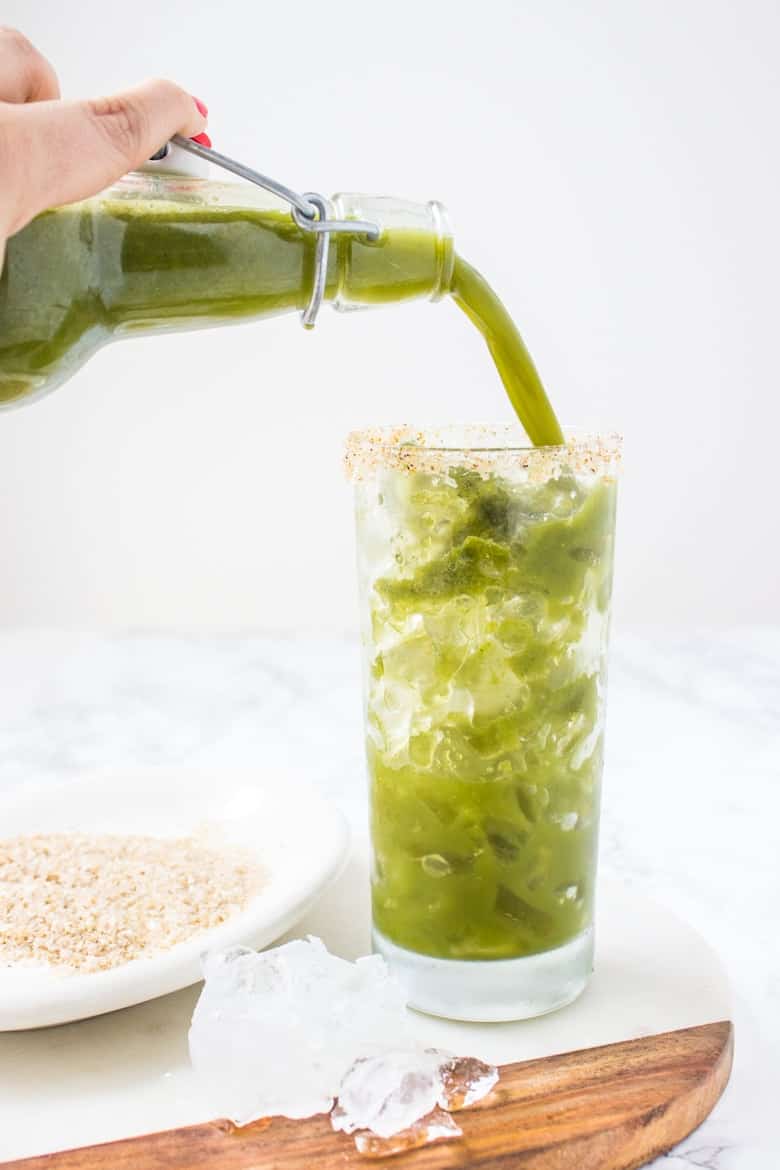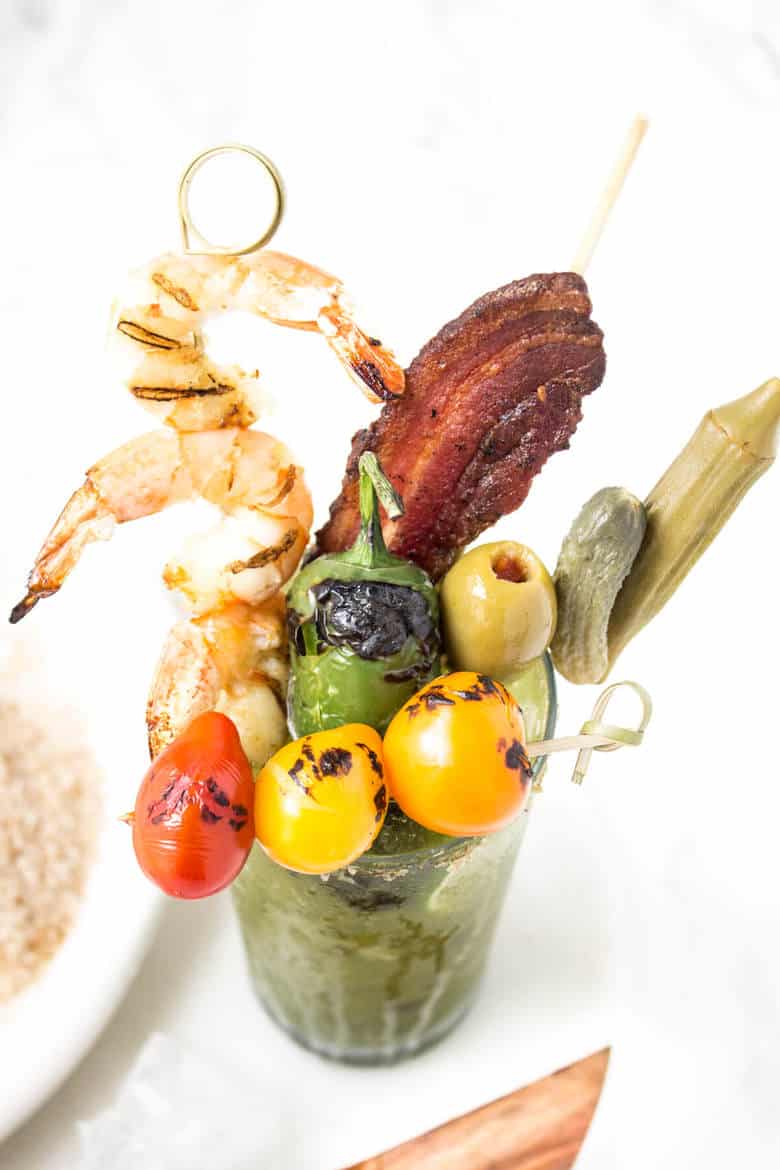 The options are endless really but I chose to go with grilled shrimp, bacon(!), olives + pickled okra + gherkin pickles, charred jalapeños, and a habanero sea salt rim! This is one killer cocktail that packs a healthy punch. I don't know about you but this is my favorite way to get my greens in for the day.
While the drink looks complicated it's really super simple. All you need to do is blend the 1915 Romaine juice with the tomato, cilantro, and spices. Fill a glass with ice, an ounce or three of tequila, 4 ounces of the juice blend, and top with your chosen toppings.
All in all it takes less than 30 minutes to whip up and that's with the prep time needed to grill the shrimp and bacon. This recipe is also great for a DIY Bloody Mary bar…Simply lay out all of the toppings, fill a pitcher with the juice blend, and have a bottle of tequila and maybe some vodka for folks to mix their own. Totally fun!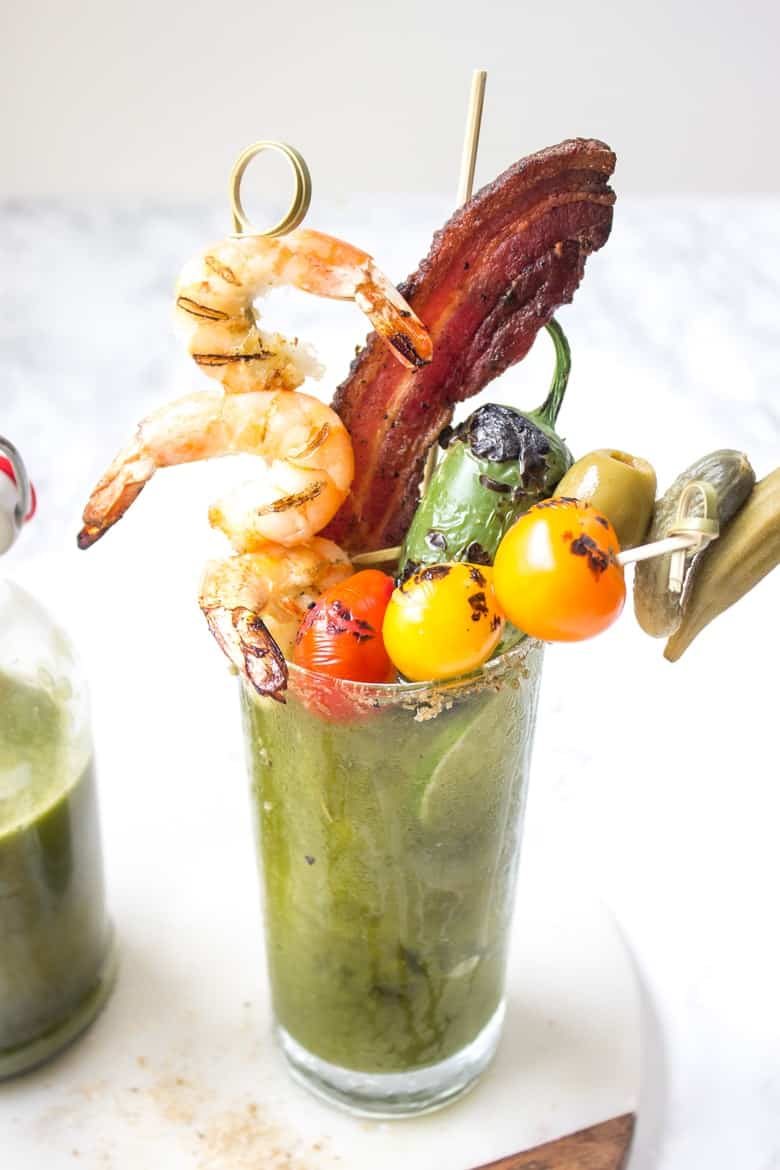 Now, let's chat about making some health(ier) margaritas! I'm not new to this game and have recipes for an Aloe Vera Margarita, and a Rosemary Ginger Margarita, both boasting their own superfood properties but we're kicking it up a notch with a little help from the 1915 line! They have 8 varieties of organic non-gmo juices that are absolutely delicious, and affordable. So here's your guide:
3 ounces juice of choice
2 ounces 100% agave tequila
1 ounce lime juice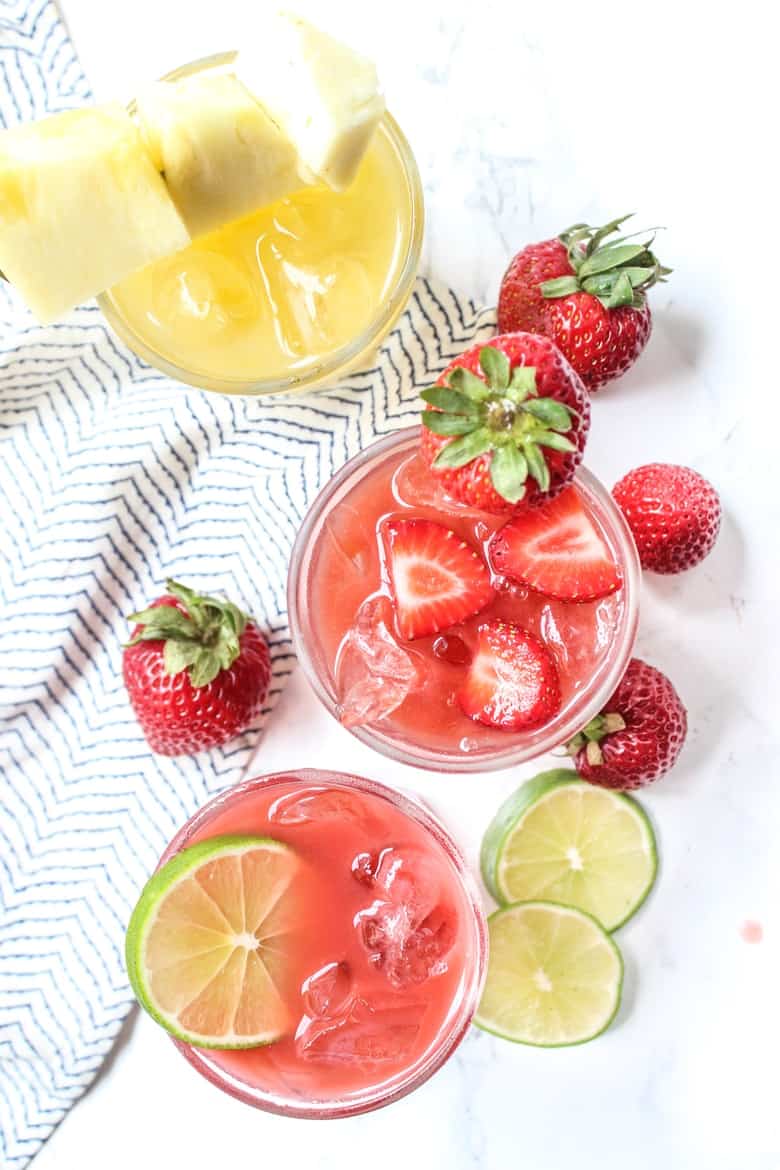 Easy right?! There's no need for simple syrup or a honey syrup since the natural sweetness from the juice sweetens things up.
My favorite has been the Grapefruit juice which is a blend of grapefruit, apple, peach and raspberry. Practically all of my favorite flavors!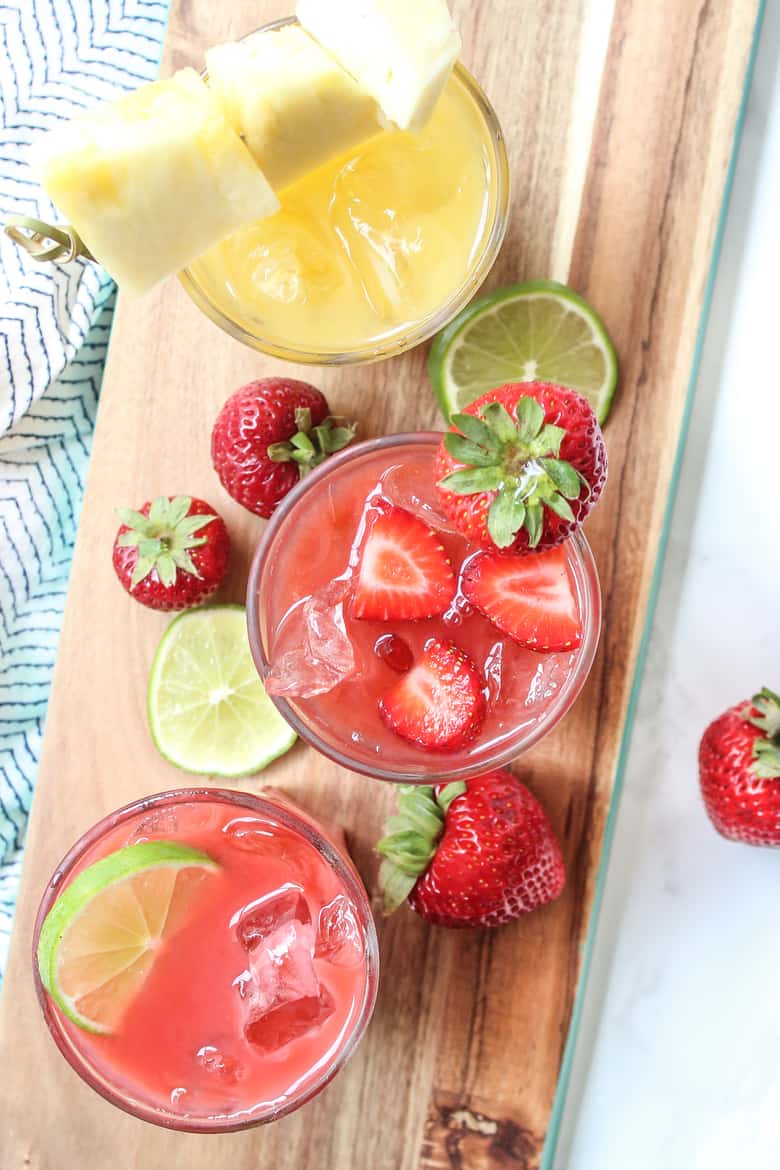 1915 has been generous enough to host a giveaway for one lucky reader to win a box filled with their cold pressed line of juices! I'm so excited for you to try these juices out! Simply enter via the box below and 1915 will be in touch if you win! Good luck!
Which cocktail will you be making this weekend?
Cold Pressed Bloody Maria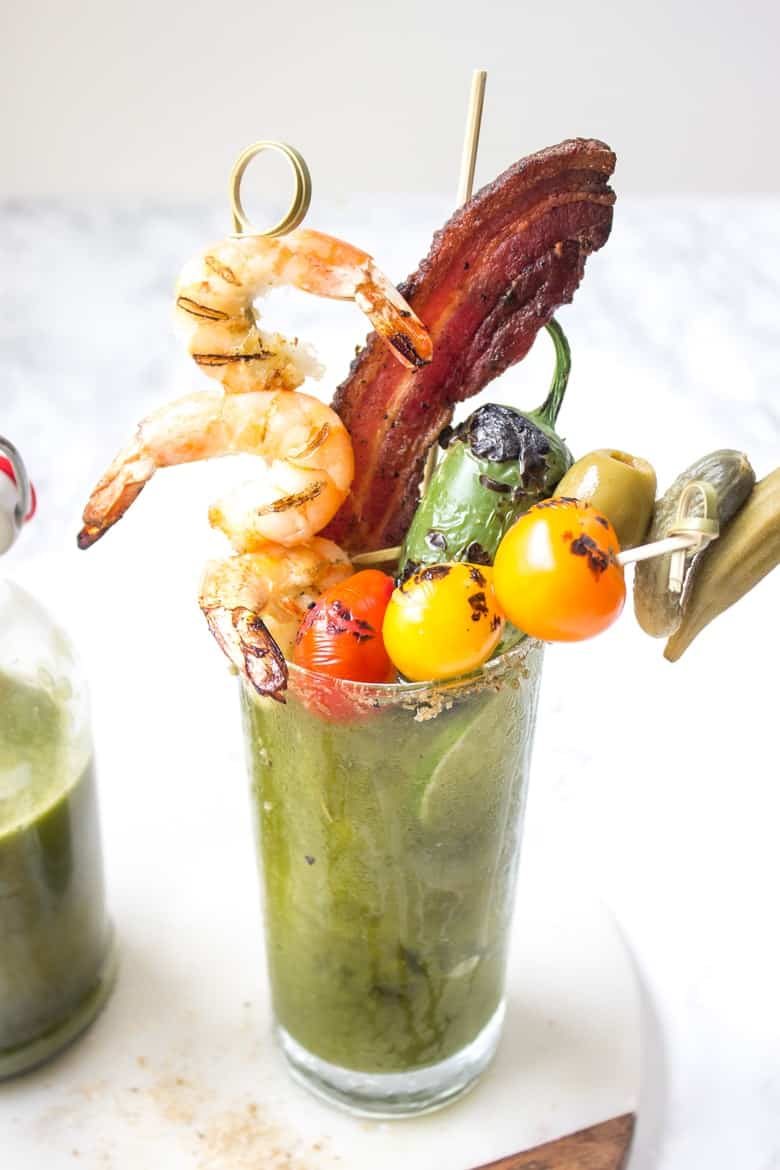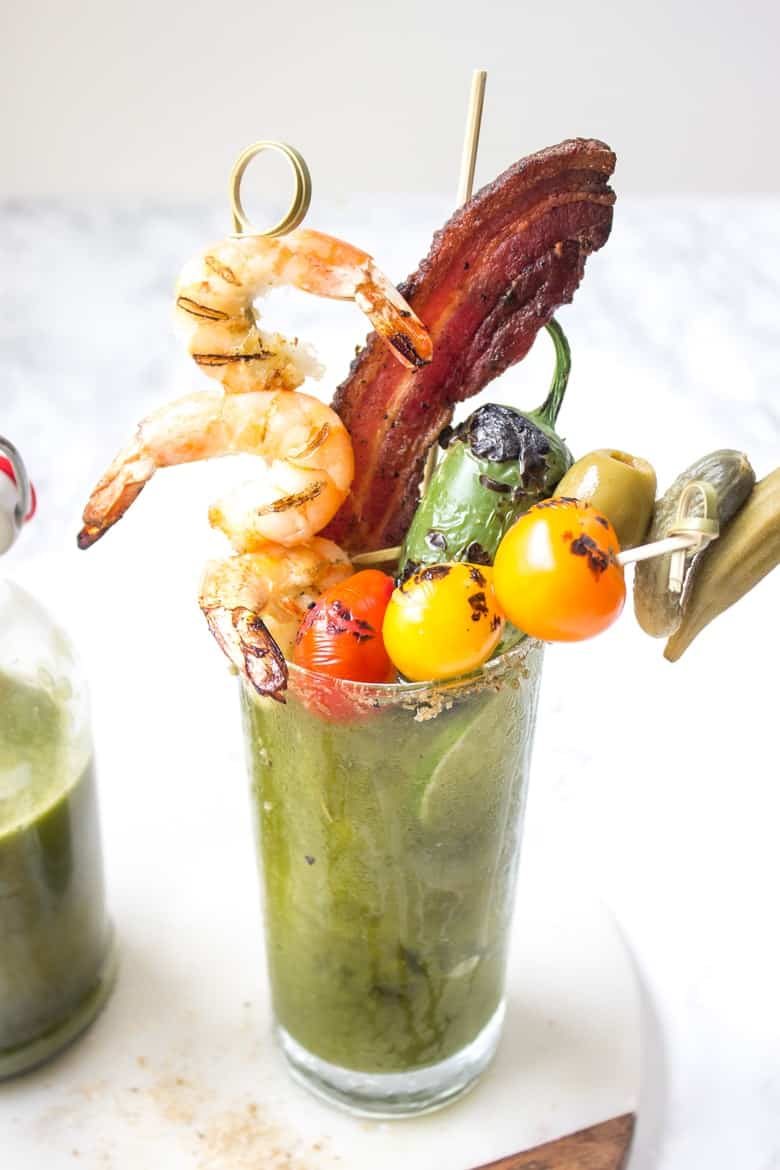 Makes enough for 4 cocktails
Ingredients
1

bottle 1915 Romaine Juice

1

medium green tomato

Handful of cilantro

Pinch cumin

Pinch black pepper

1

ounce lime juice

Dash green hot sauce (optional)

Habanero sea salt, or sea salt, for rim

100%

agave silver tequila
Toppings
Grilled shrimp

Bacon

Olives

Gherkin pickles

Pickled okra

Charred jalapeños

Charred cherry tomatoes

Sliced limes
Instructions
Place the juice, green tomato, cilantro, spices, lime juice and hot sauce in a blender and blend on high 1 minute until smooth.
Run a cut lime over the rim of the glass and rim in the habanero salt or regular salt. Fill a glass with ice and pour in 4 ounces of the green juice, an ounce or 3 (depending on how strong you would like the drink) of tequila and top with your desired toppings.
by Lauren
I was selected for this opportunity as a member of Clever Girls and the content and opinions expressed here are all my own.